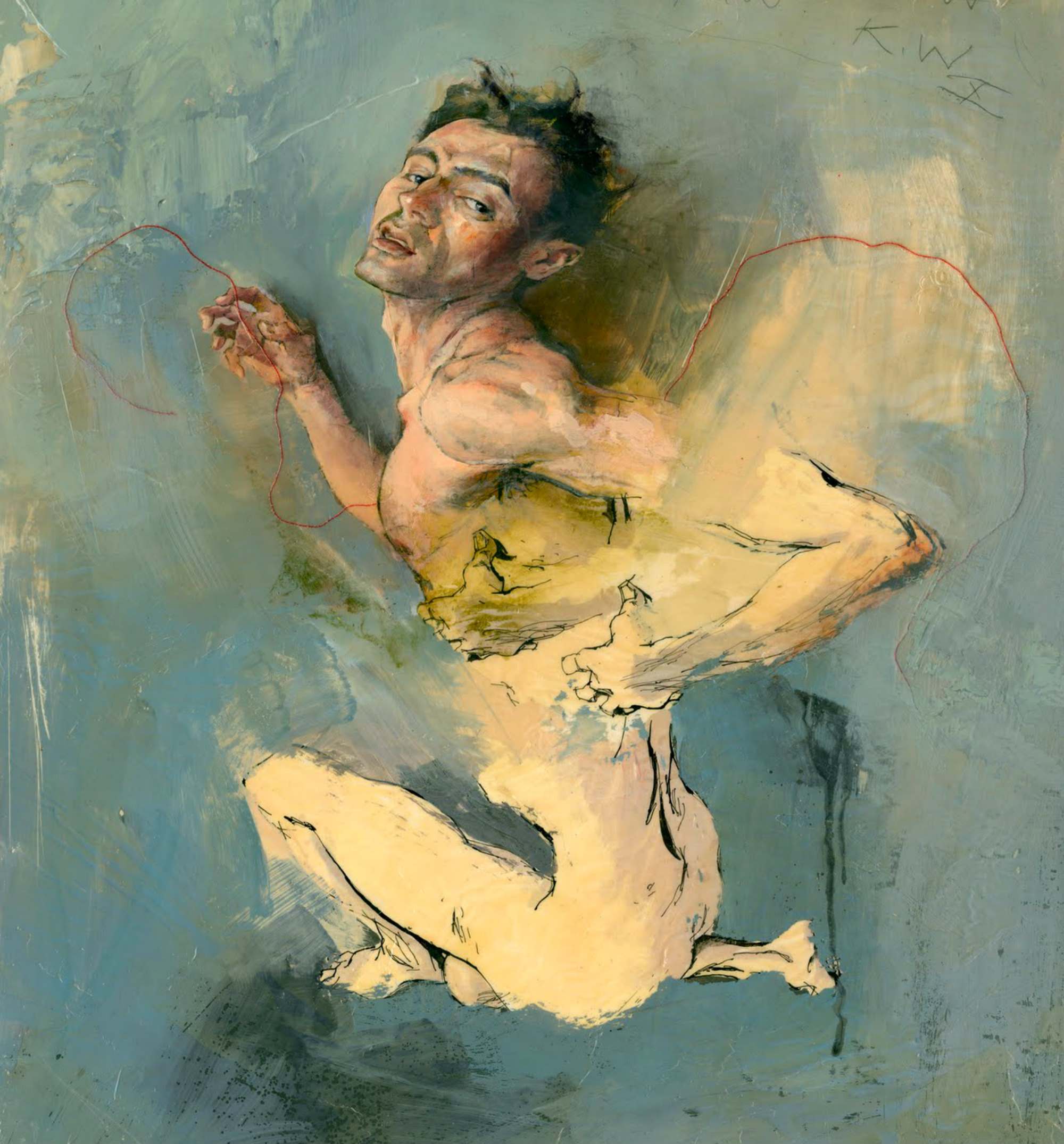 Note: Contains nudity.
Nude paintings have the power to shock as well as the ability to move people. This is due to the beauty with which some artists can render the body in oil paints.

Many contemporary artists are still trying to find new ways to cause outrage with their paintbrushes, but not always, and in fact a lot are harking back to more classical depictions of nudity. The artists selected here touch on both these ideas in their explorations of the human form in its natural glory.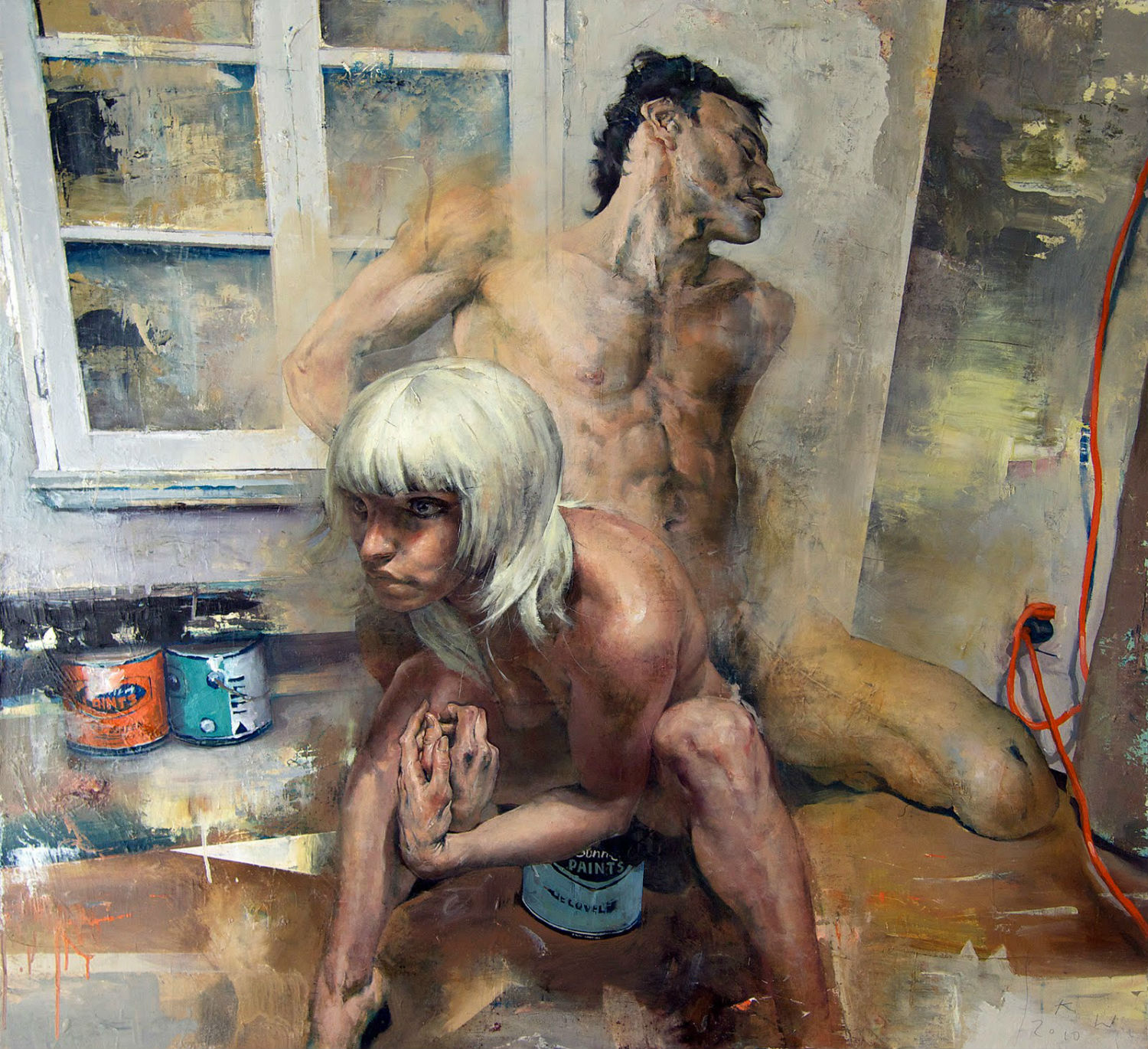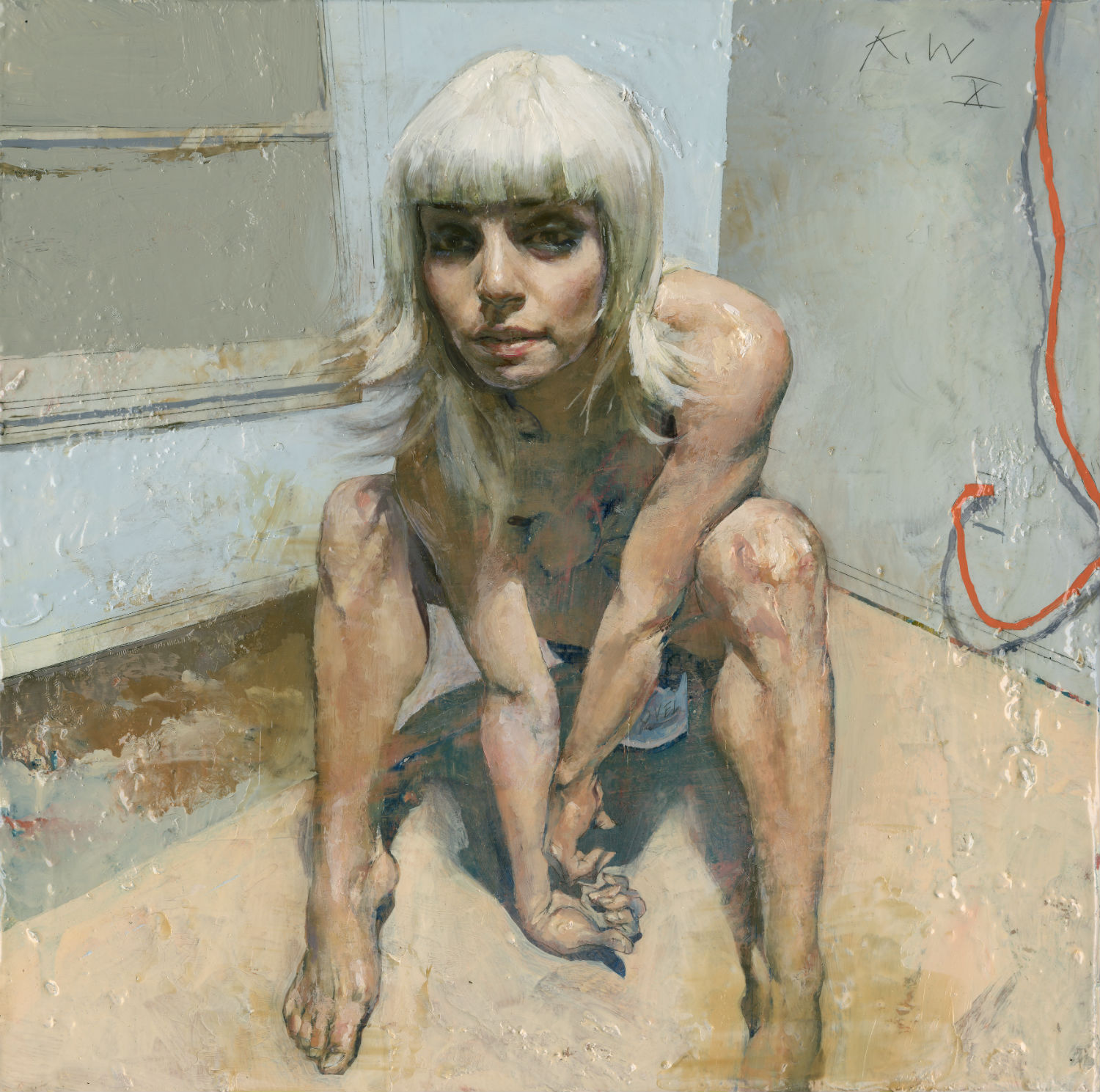 Kent Williams hides nothing in his nude studies in oil paint.
Kent Williams
Kent Williams is an American artist whose work has spread across many different mediums in his long and distinguished career, including graphic novels and printmaking. Known primarily as a painter, his oil nudes shown above portray the body in a brutal and honest light, using thick brushstrokes to achieve his desired upfront effect.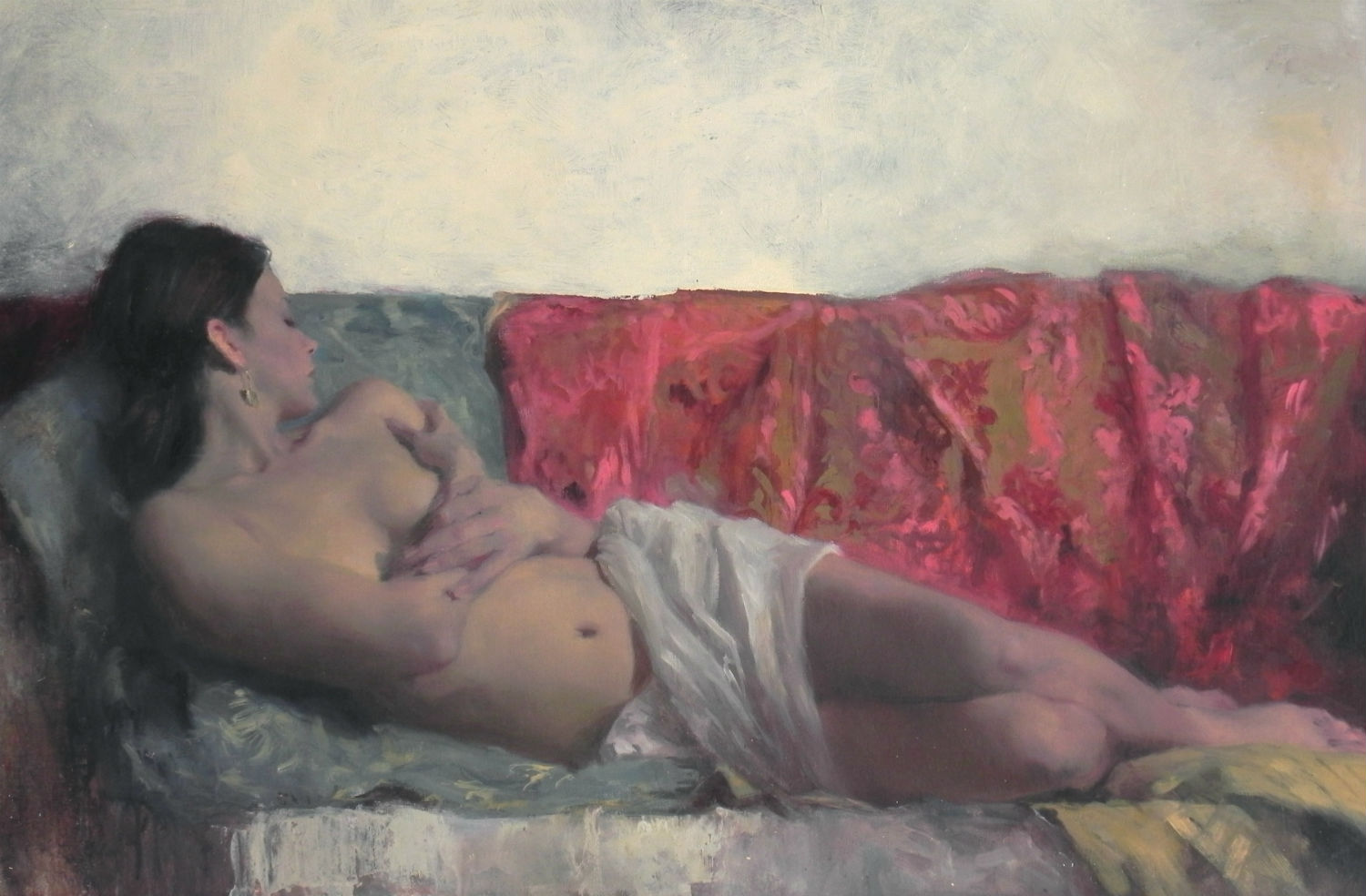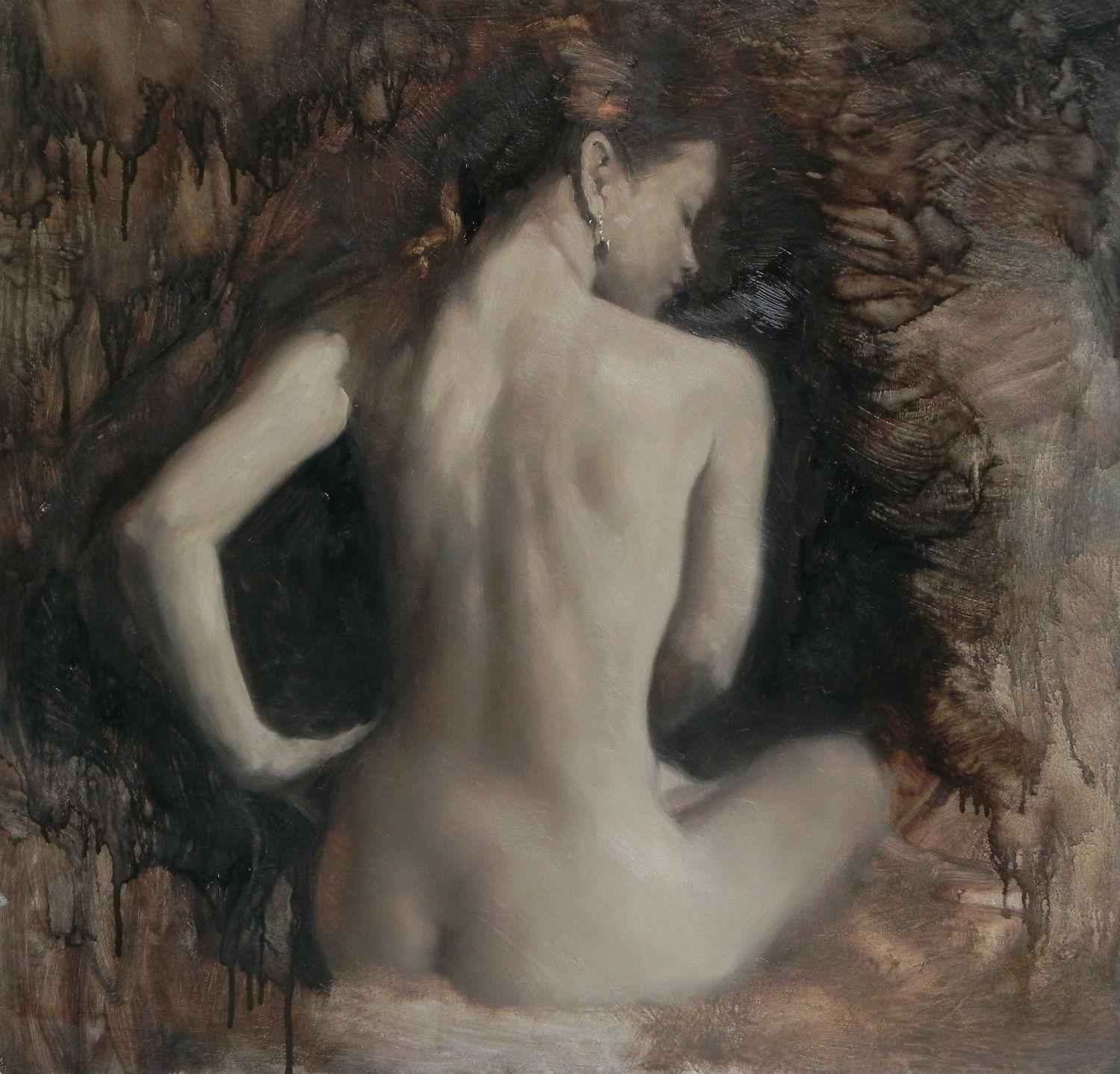 The delicate English Rose as seen through the eyes of Michael Alford.
Michael Alford
A British figurative painter, the art of Michael Alford is beautiful in the classical sense. When composing his nude studies he chooses porcelain beauties, draped in luxury cloths and never painted full on: they are hidden and often turned away from the viewer.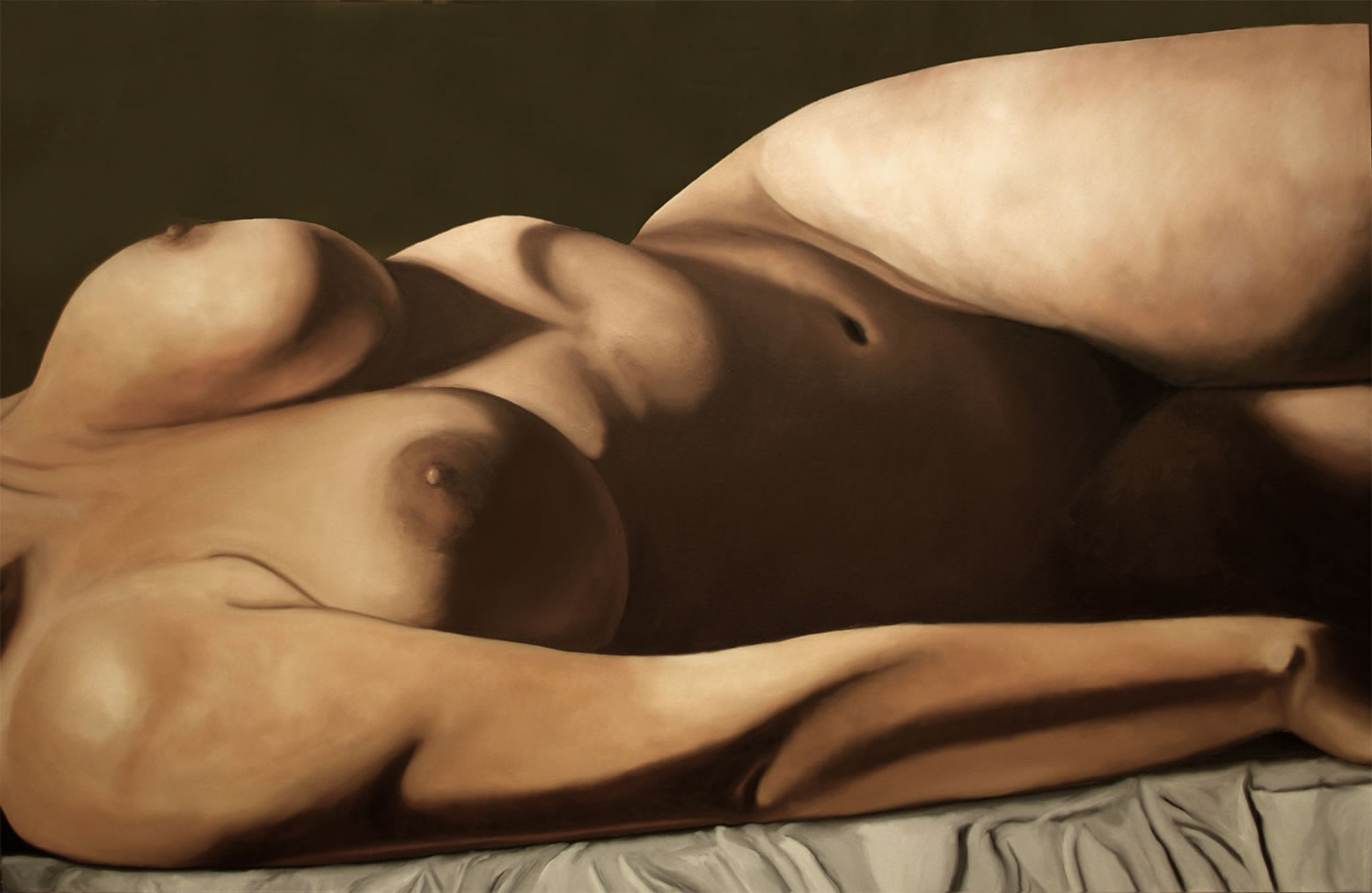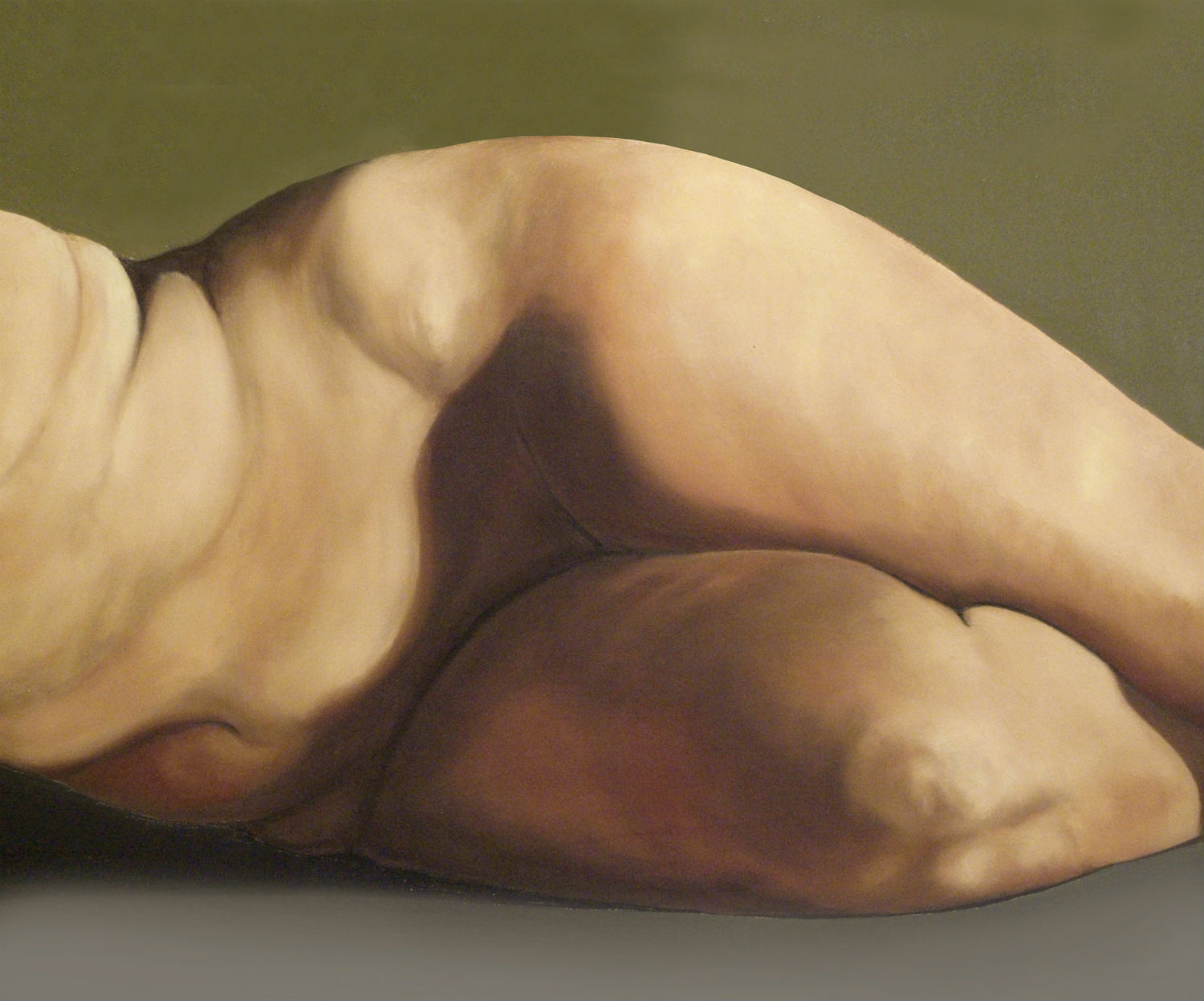 Every imperfection of the body is captured in paint by Chuck Miller.
Chuck Miller
Focusing primarily on nudes, Chuck Miller goes in for a high degree of realism in his paintings. His depictions of the human form are authentic and matter-of-fact, hiding no rolls of fat or stretch marks behind a well-timed swish of the brush.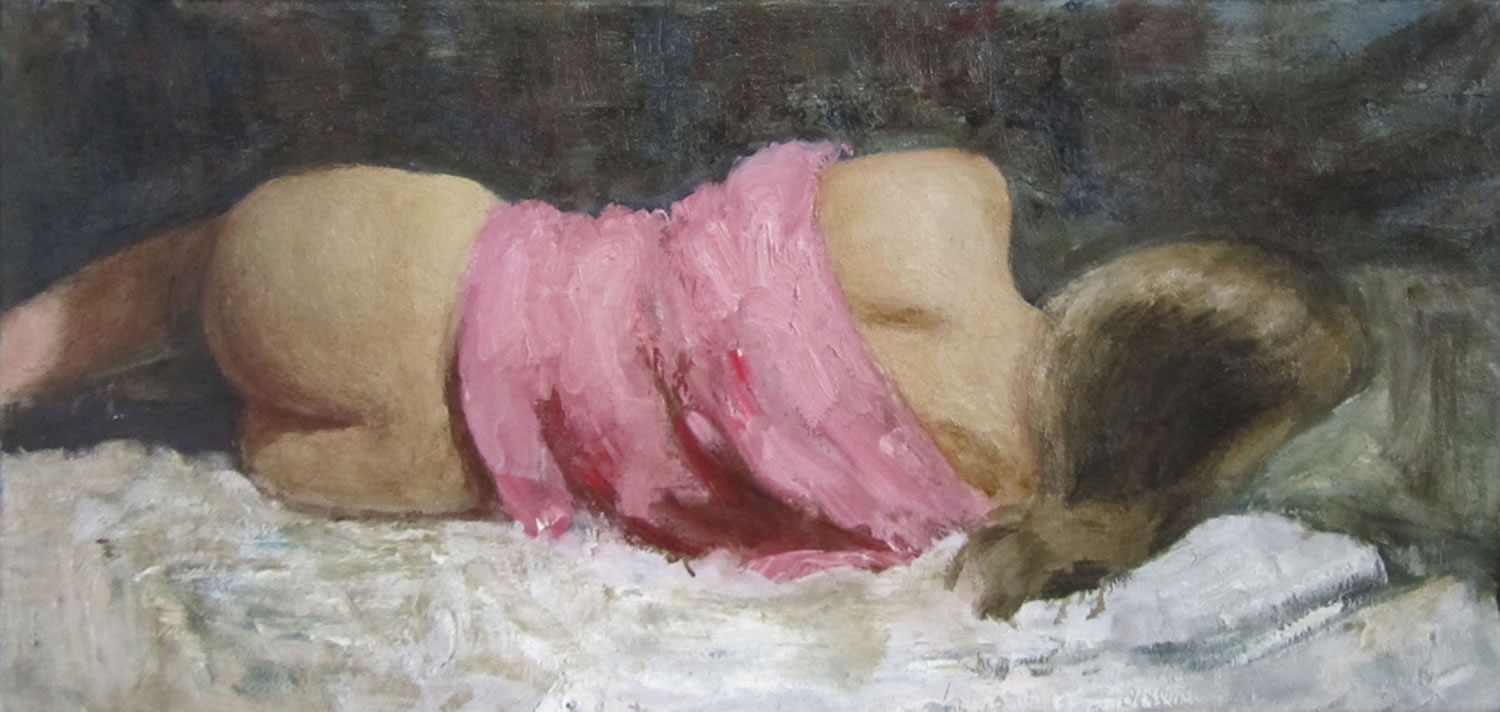 Russian artist Sergey Gusev paints naturalistic depictions of the female form.
Sergey Gusev
Based in St. Petersburg, Russia, Sergey Gusev is a skilled painter whose art takes in landscapes, portraits and of course nudes. He makes use of the palette knife technique which you can see in the top painting and his nude studies possess a delicate and nuanced charm.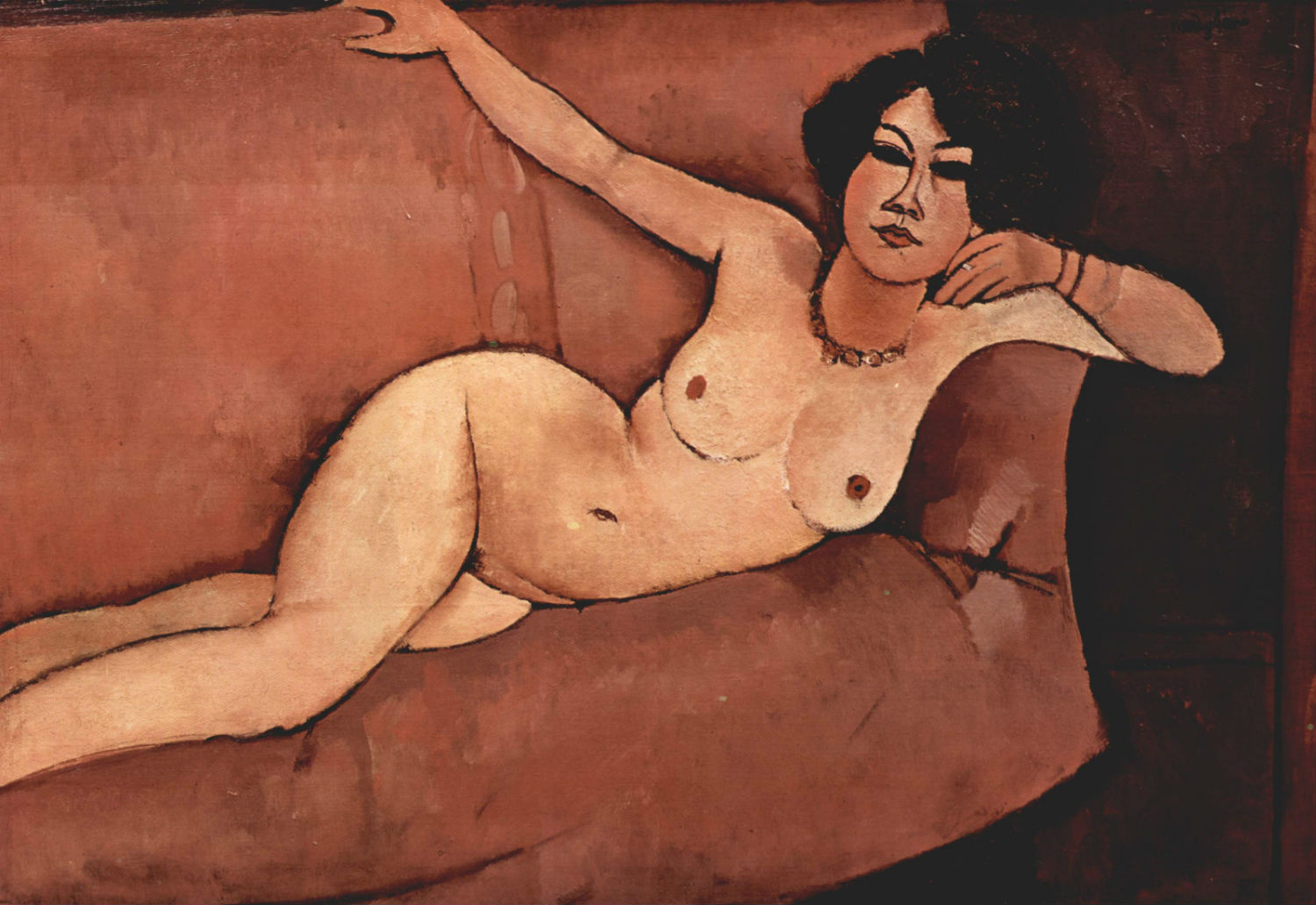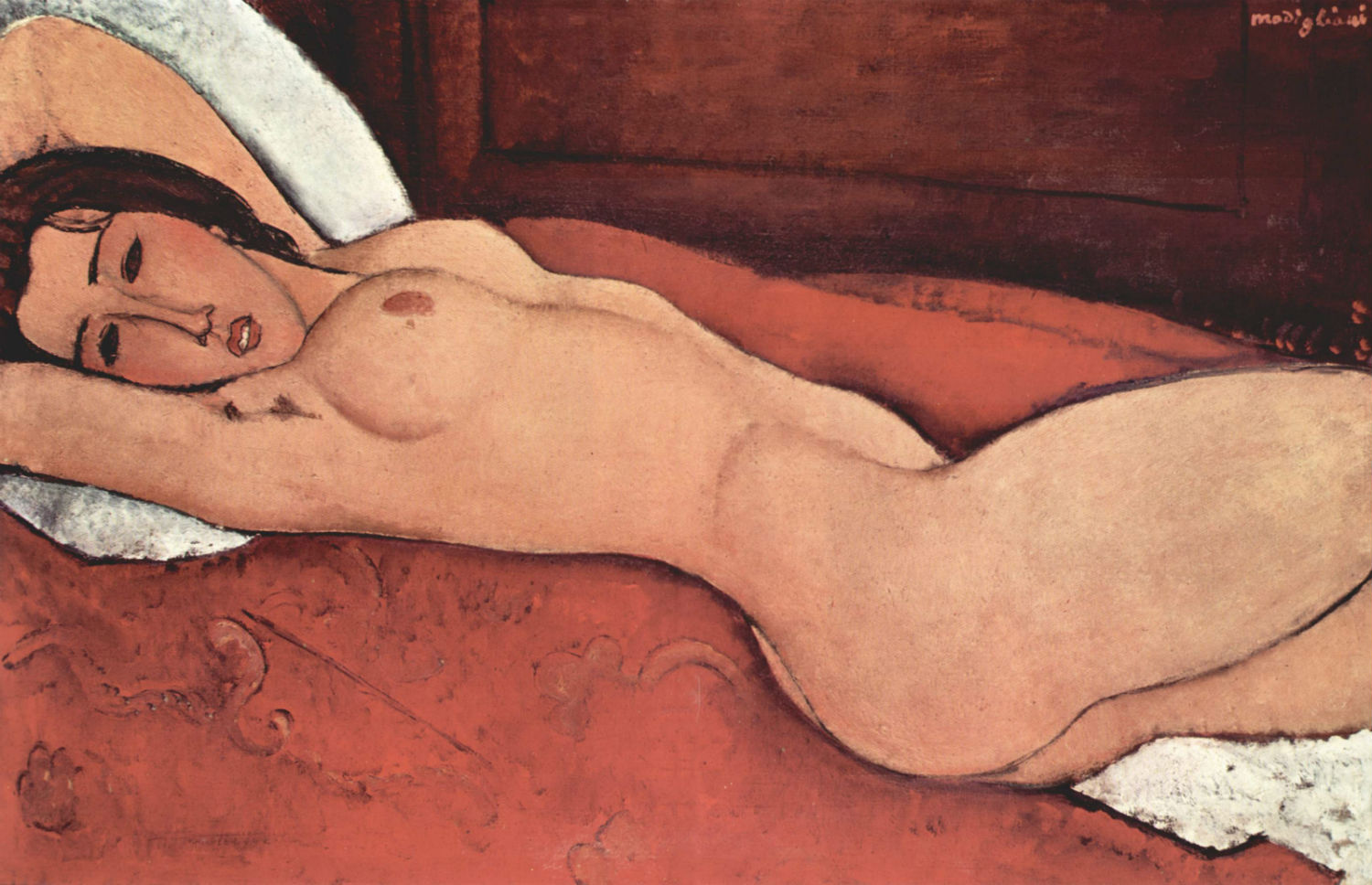 The famous nudes by Modigliani with their elongated faces.
Amedeo Modigliani
You can usually spot a Modigliani canvas by the elongated way he paints his subjects faces and their bodies. His nudes bear this hallmark and in the above examples, the juxtaposition of colours between the pale creams of the figures against the hot red and pink of the backdrop create a lovely effect.
Images © respective artists.