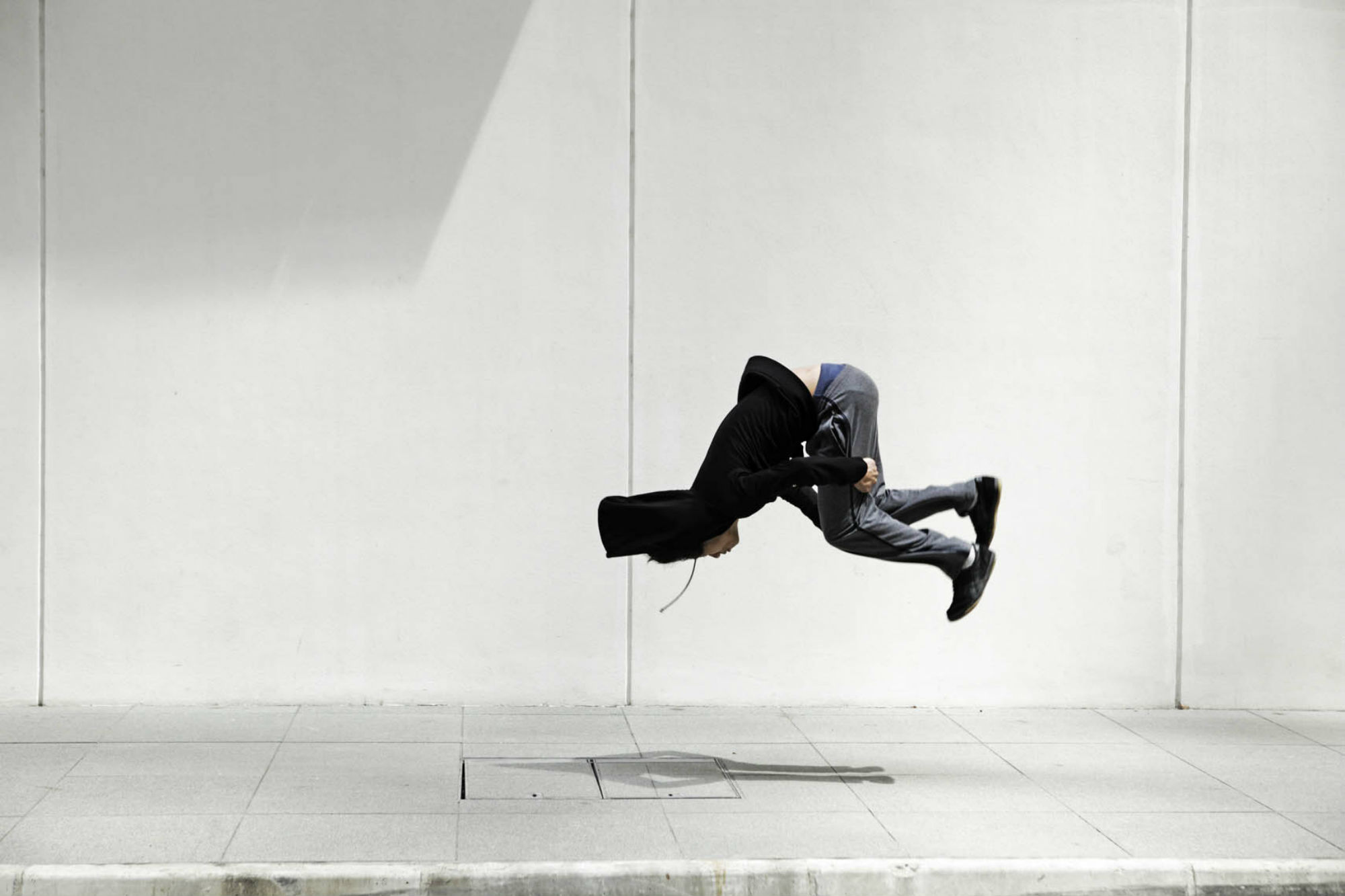 They say that less is more and that is certainly true of Minimalism, which can be achieved effectively in any area of photography, from portraiture to landscape, and through to architecture and fashion.
A wide choice has been sought for this article, looking at those photographers who have tried to engage with the minimalist aesthetic in exciting ways through their work. The results are hopefully a diverse and interesting range.
Top: Some high flying tricks captured by Peter Lau's lens.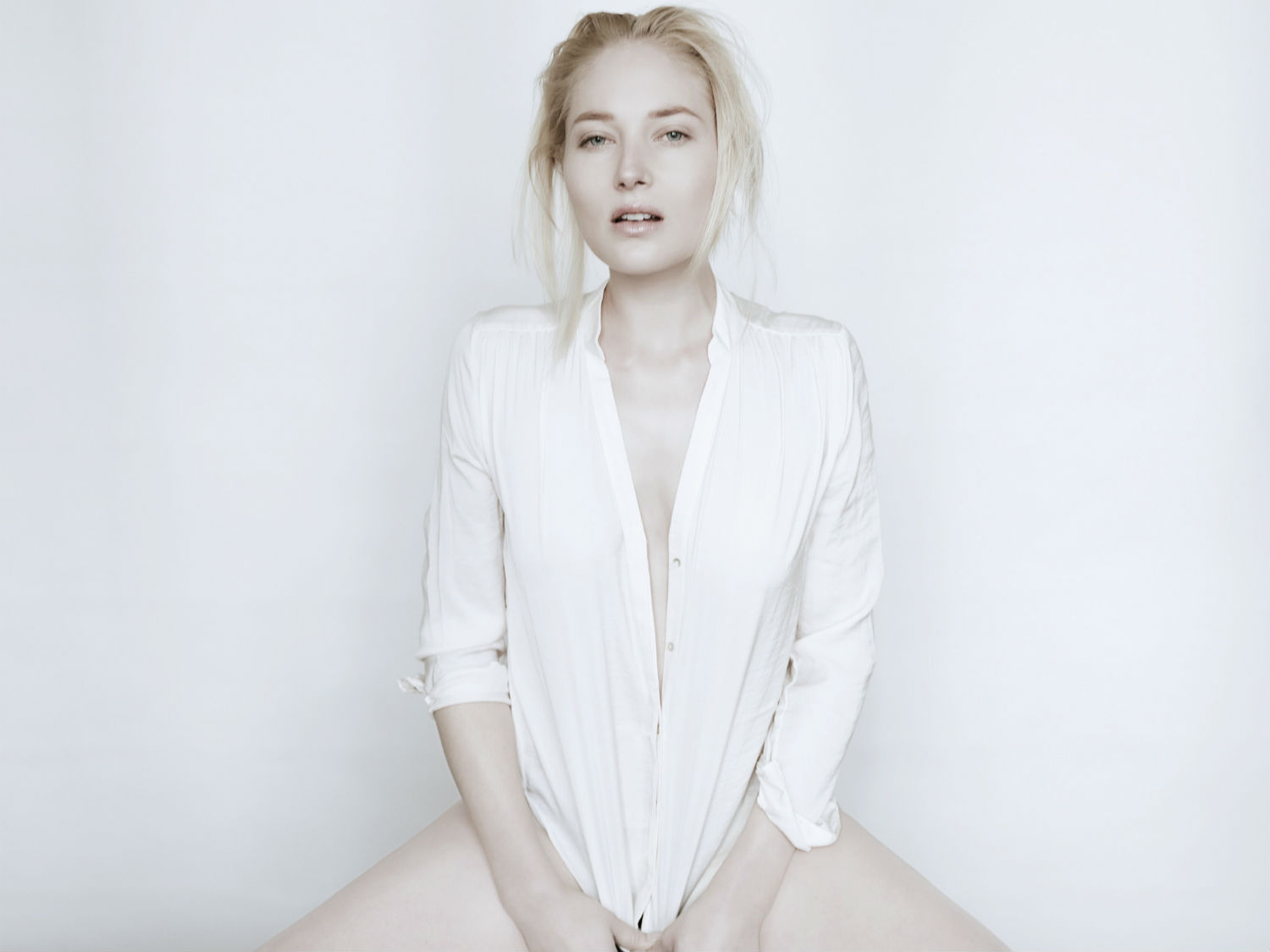 By sticking to one colour scheme, Danckaert achieves a great minimalist look.
Juventino Mateo
Swiss-based photographer Juventino Mateo works primarily in fashion and advertising and she brings a strong minimalist look to these areas. In the above image, a shot of a model is stripped back to very clean forms: white shirt, white background and frontal pose. Simple and effective.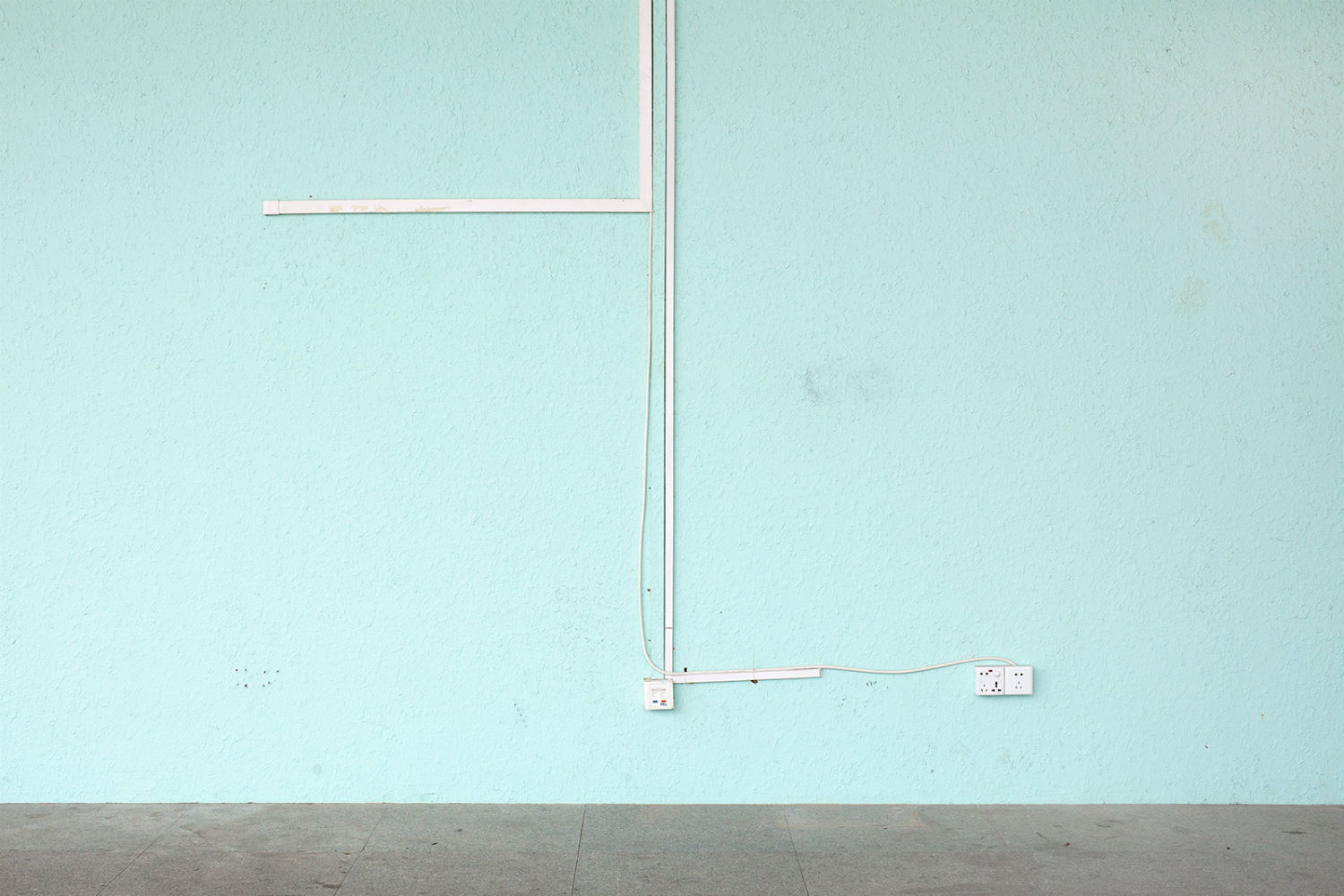 A basic pale blue wall draws in the camera of Bert Danckaert.
Bert Danckaert
Belgian snapper Bert Danckaert has a beautiful eye for composing subtle imagery. He shoots everyday scenes of the streets in ways that really make you stop and study what he is showing you, finding meaning in the most mundane of settings.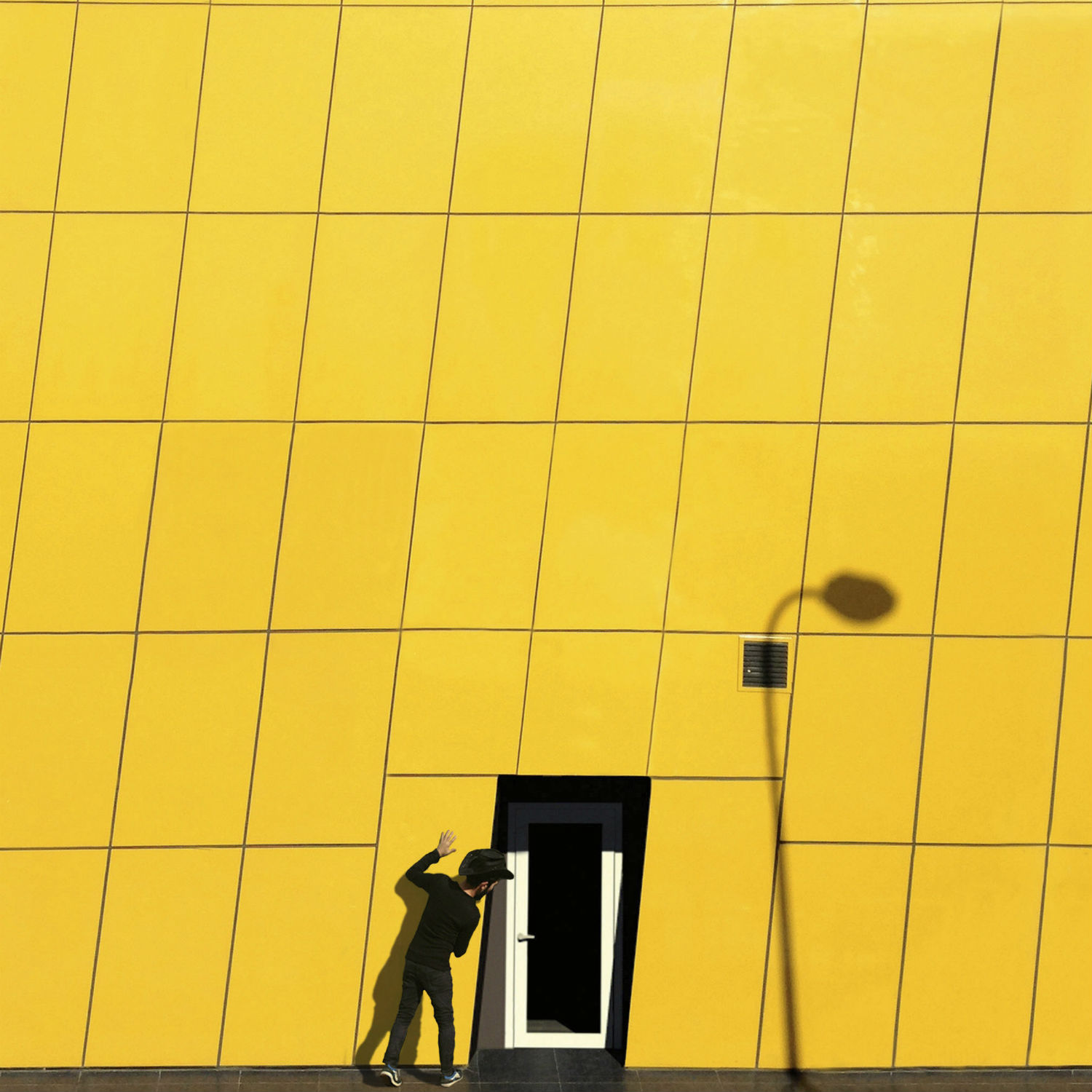 The colourful hues of Istanbul fire up Torun's imagination.
Yener Torun
Working with the full array of bright colours in his hometown of Istanbul, Torun creates dazzling architectural images that draw you in with their minimalist forms and strong lines. This combination of colour and less-is-more approach to layout works well.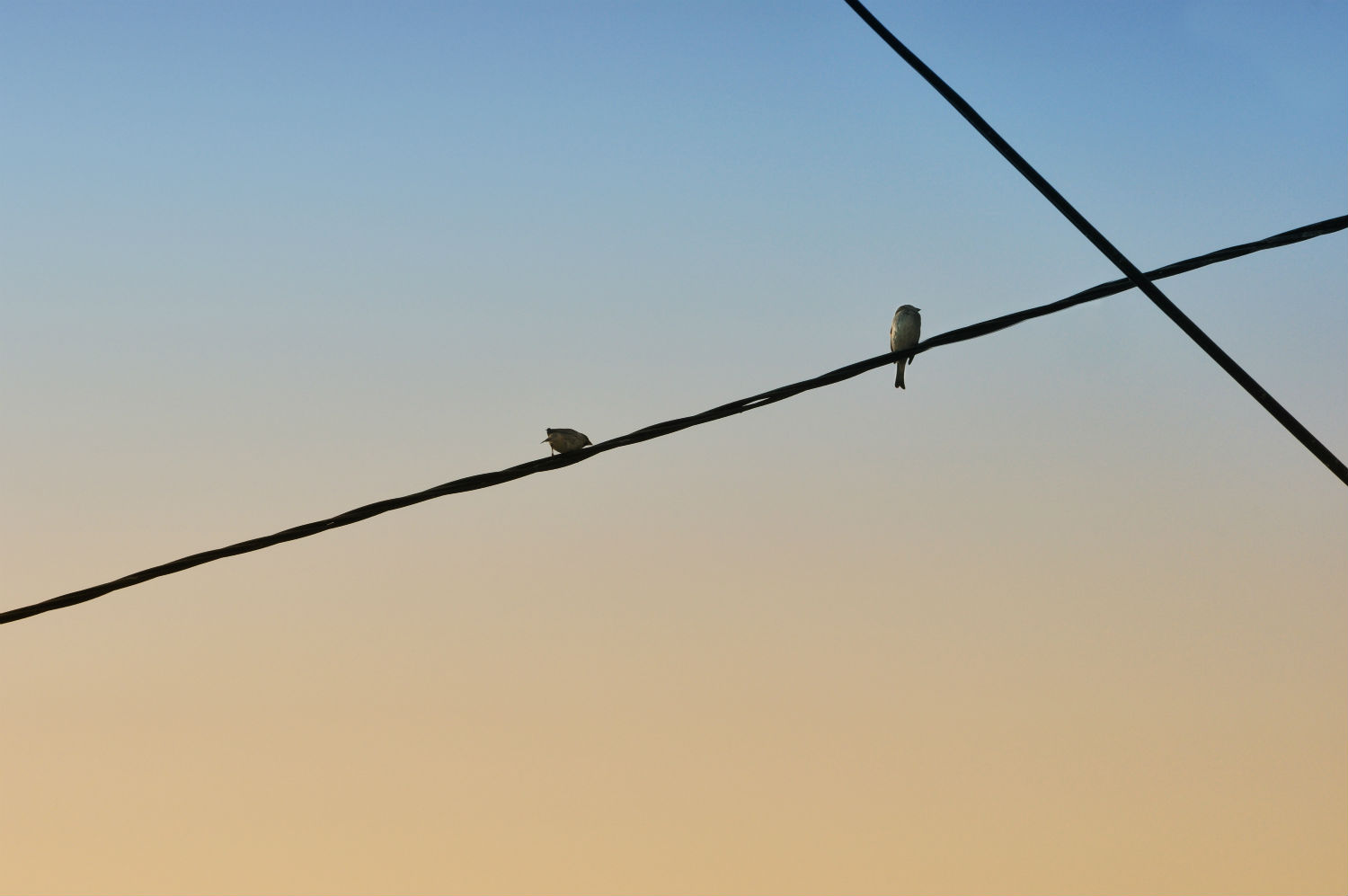 Birdsong in all its beauty by Ana Andonovska.
Ana Andonovska
With its fading sunset colours and picture postcard subject matter, Ana Andonovska has captured a lovely image of songbirds perched on wires. With nothing in the background to distract our eyes, we are naturally drawn to the way the lines cross the canvas perfectly.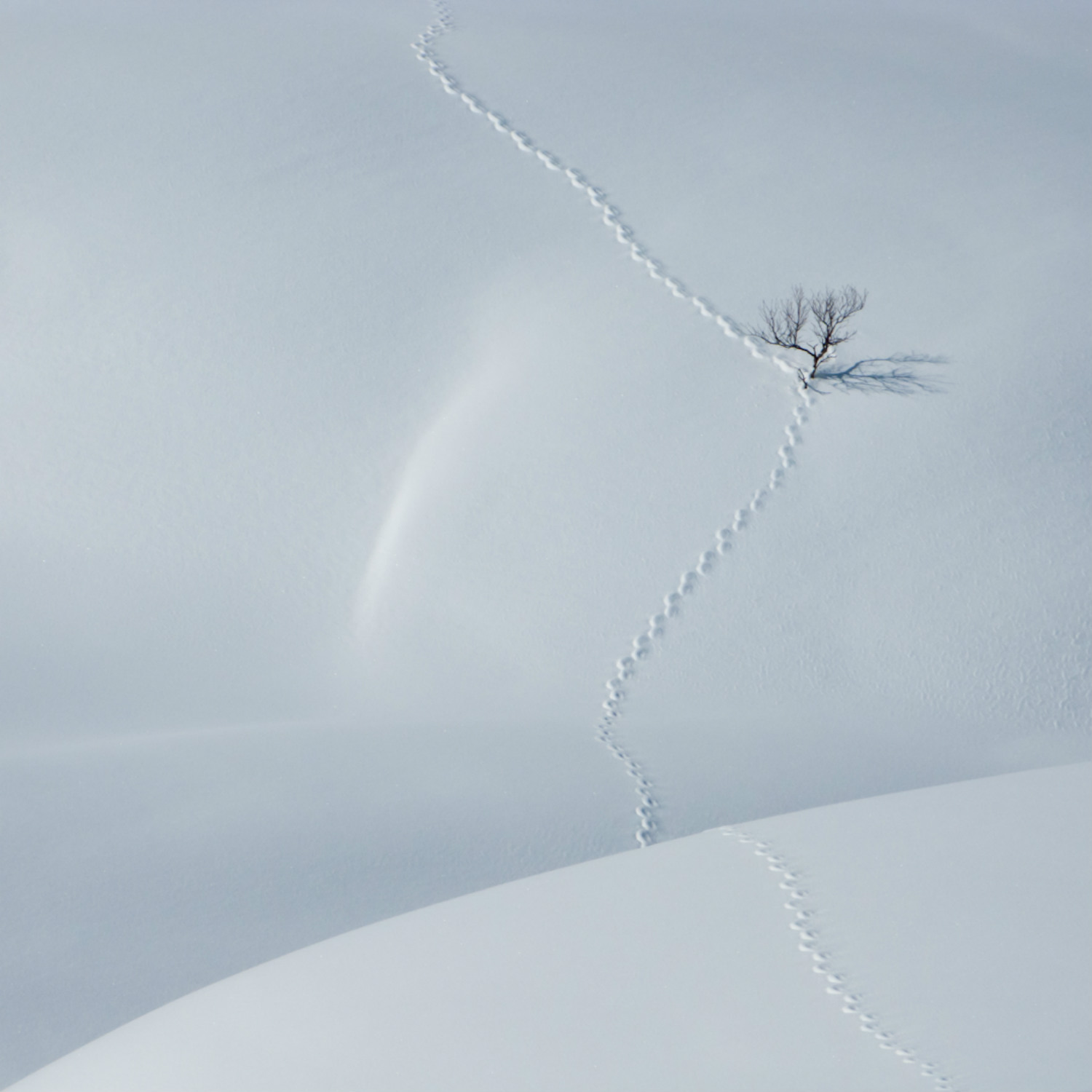 A snowy winter's field is a good place to compose minimalist imagery.
Kenneth Rivenes
Winter is a great season to get the camera out, particularly if there is a lot of snow on the ground. This gives you a good base of soft colours and clean lines in which to craft minimalist photographs. Kenneth Rivenes has done well in the above shot of winter trees adrift in a field.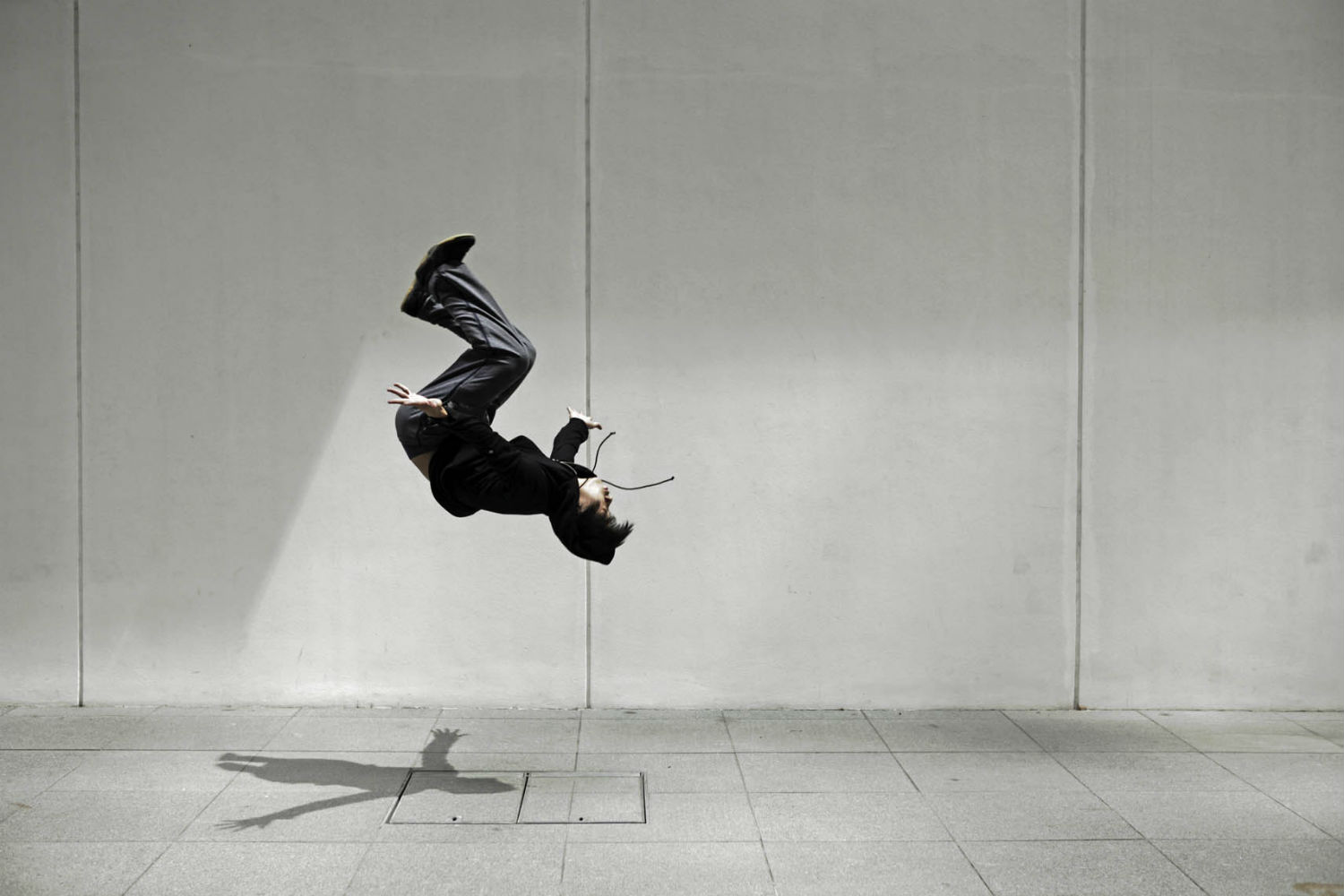 Don't try this at home kids, leave it to the professionals.
Peter Lau
Peter Lau does a lot of good work shooting various kinds of action sports, and in the above image he has wisely photographed them against a plain concrete background, so as not to flood the frame with unnecessary clutter.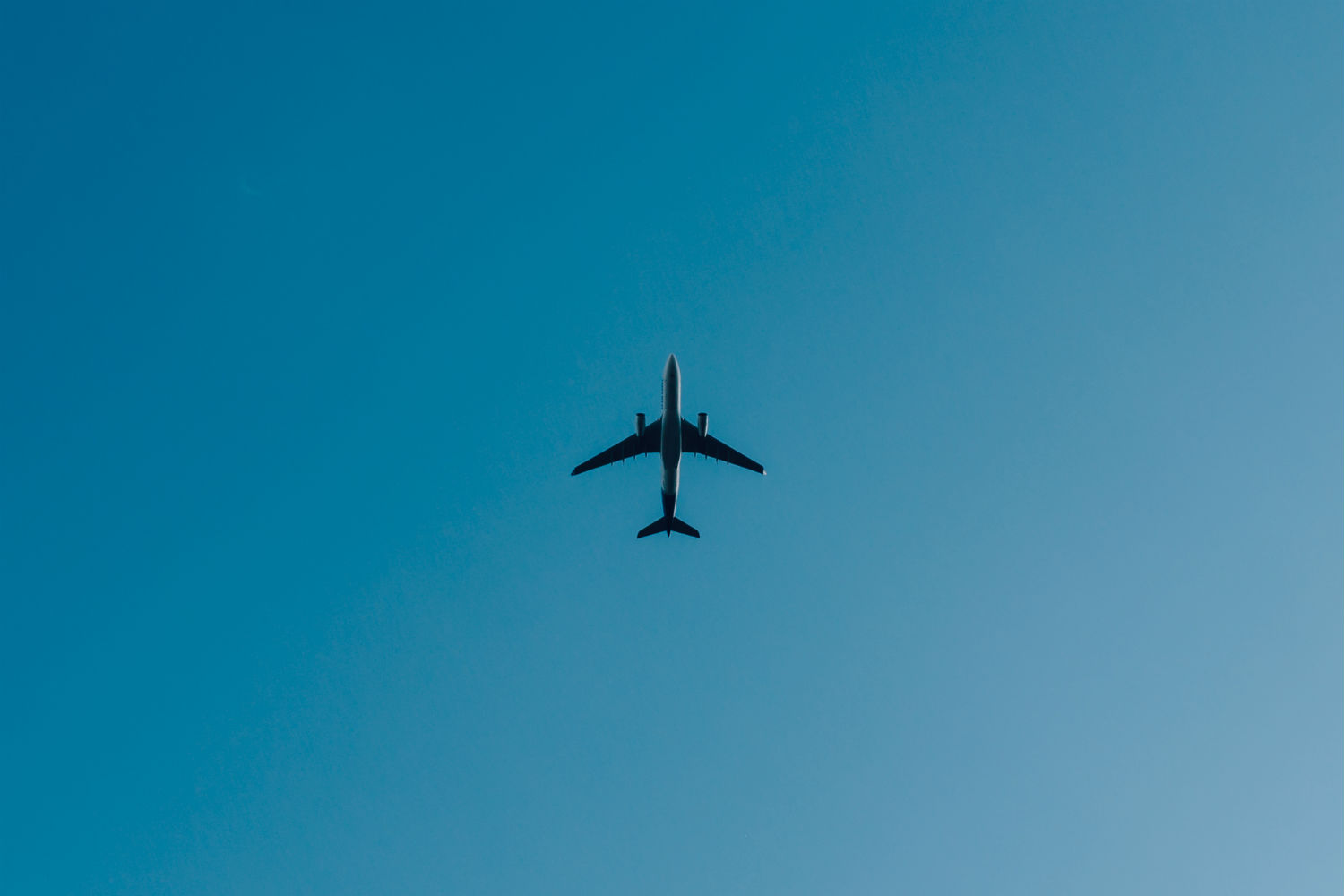 A clear sky presents a golden opportunity as a plane flies overhead just at the right time.
Arman Bahreini
For the Toronto photographer Arman Bahreini, a commercial airplane provides the perfect base on which to create a striking minimalist composition. Against the endless bright blue sky the outline of the plane dominates all.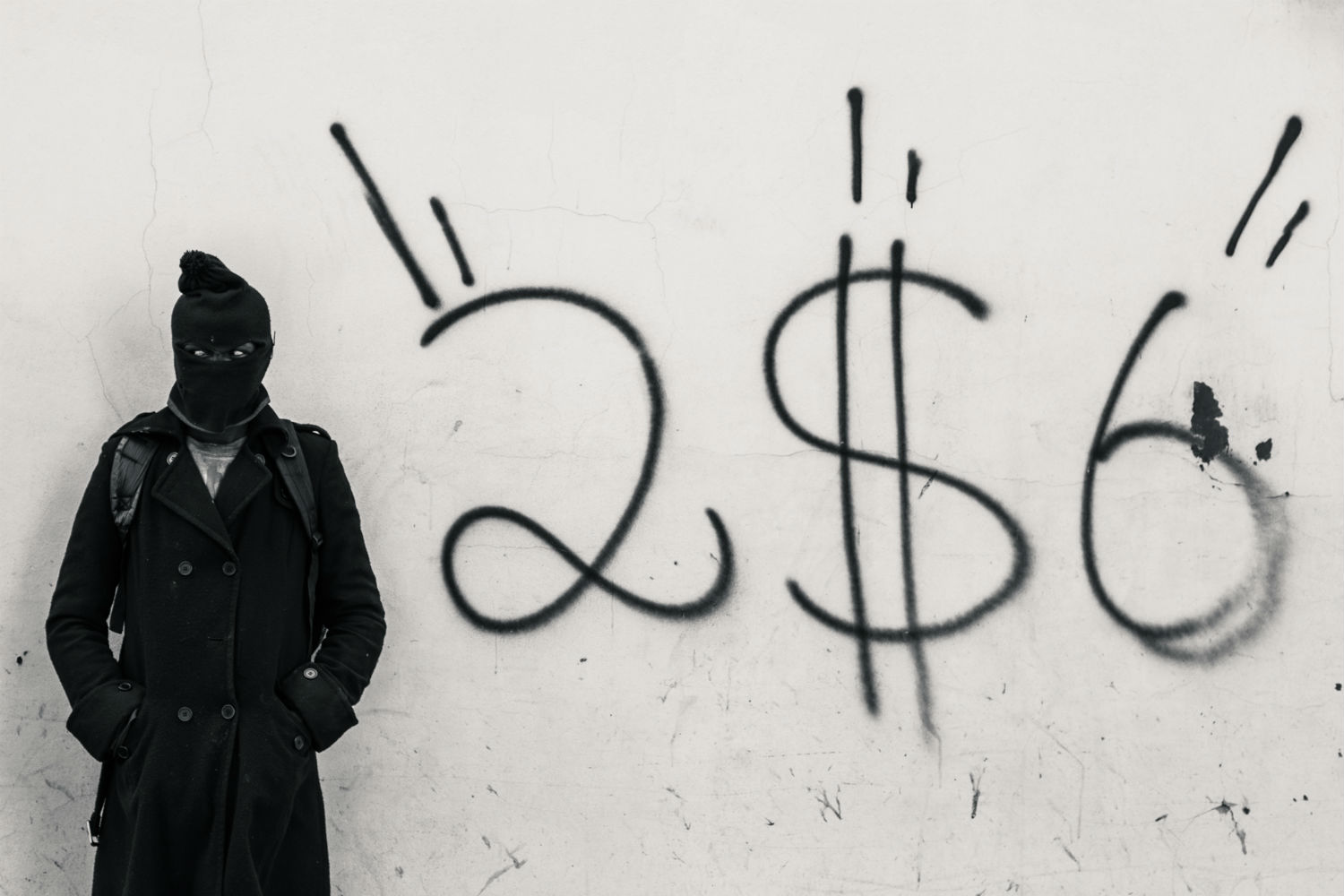 Sometimes all you need is a graffiti stained wall and a rather scary creature.
Danie Bester
Danie Bester has turned to the shadow urban world to seek inspiration for his black and white themed photography. In the above image a rather terrifying figure is posed simply against a graffiti-themed backdrop.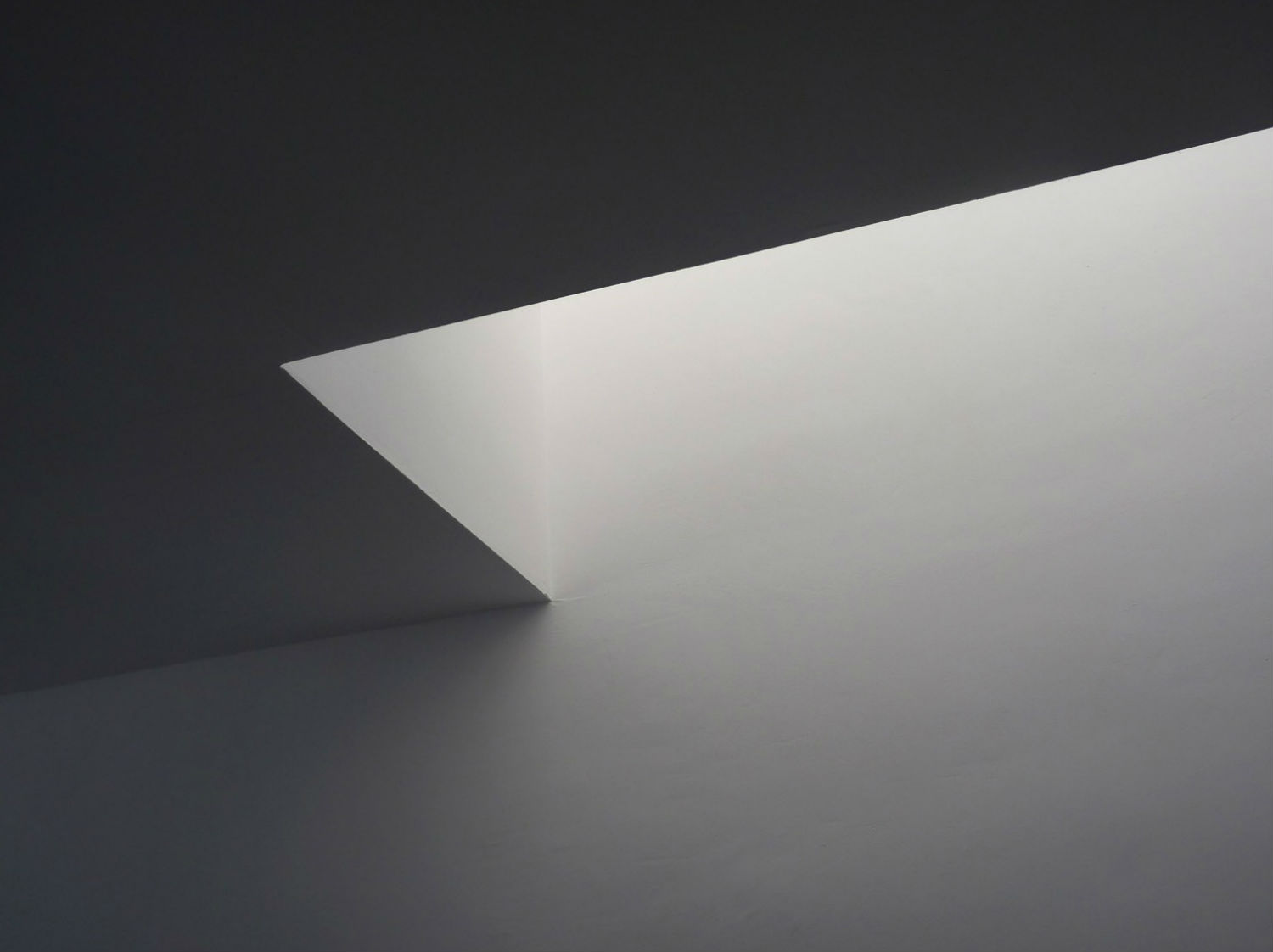 Exploring the limits of minimalism in architecture by Kevin Saint James.
Kevin Saint James
By stripping his architectural photographs back to their most essential forms and by choosing to shoot in black and white, Kevin Saint James has generated an impressive body of minimalist work. His images shimmer with life and cold beauty.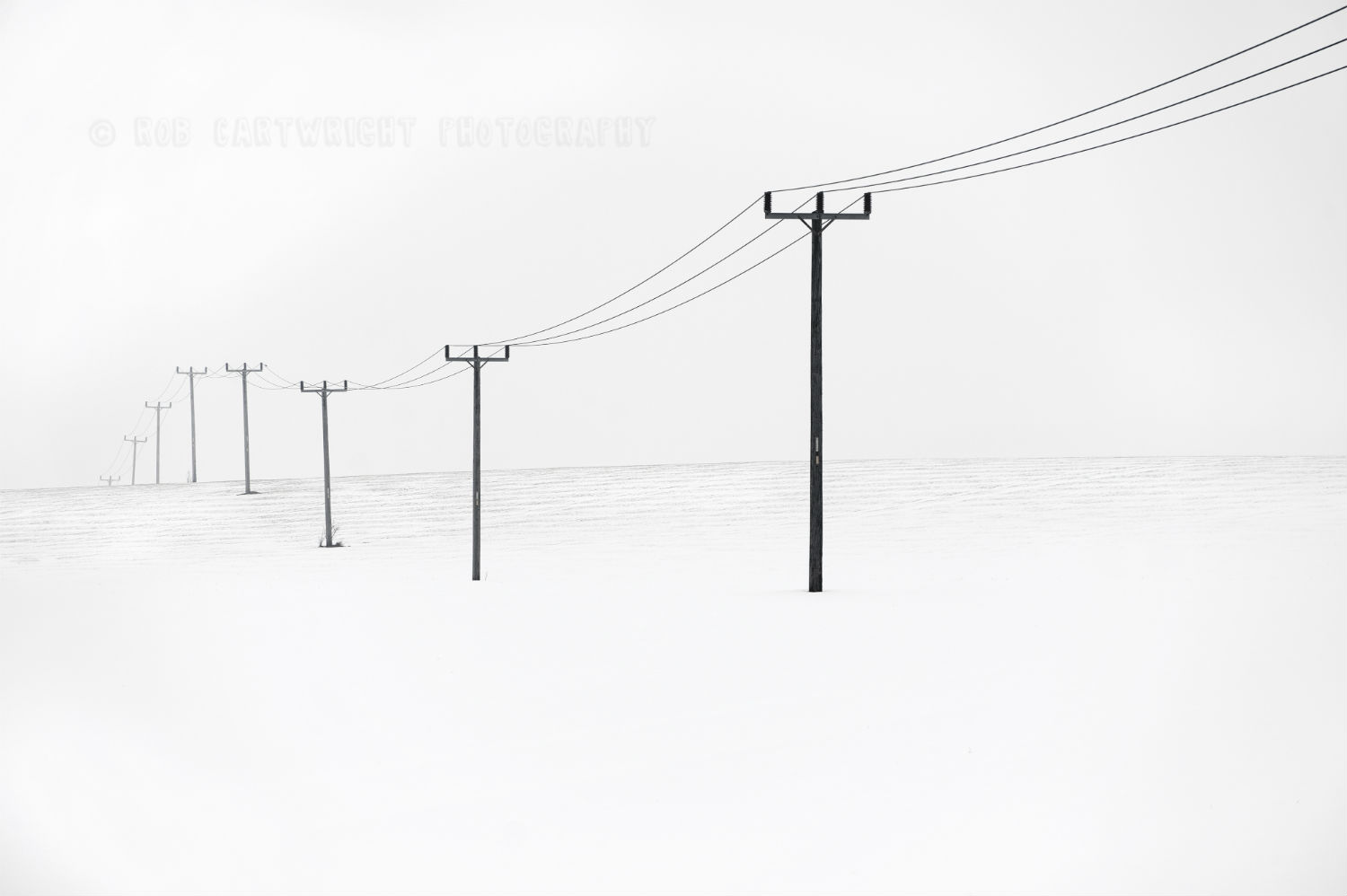 Telegraph poles caught in a stunning light by Rob Cartwright.
Rob Cartwright
The eye is drawn to the telegraph poles in Rob Cartwright's haunting image and they trail off into the distance and out of sight. The winter colours only adds to this mood of melancholy, as the whole image is stripped back to elemental forms.
Images © respective photographers.