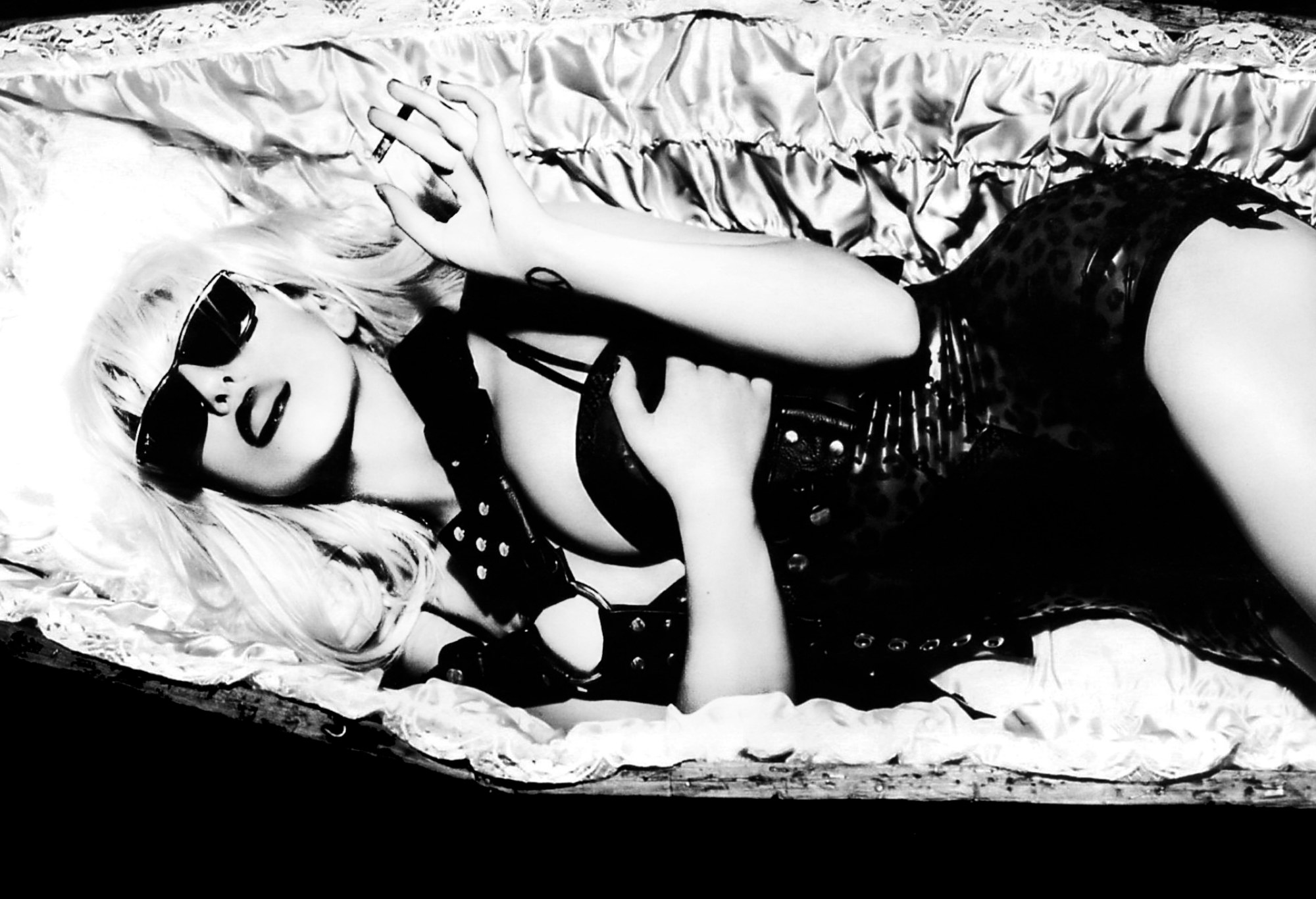 Note: Contains nudity.
There are a handful of photographers who have been brave enough over the years to engage in the risqué art of Fetishism with their camera. It is a difficult area to get right, trying to make it shocking enough to grab people's attention without crossing over too far into pornography.
The artists selected here have all succeeded in this way, and even though their own work differs from each other, they are bound by this principle. From studies in pure eroticism to bondage you'll find a lot of it in this article to enjoy.
Top: A leather clad Lady Gaga shot by Ellen Von Unwerth.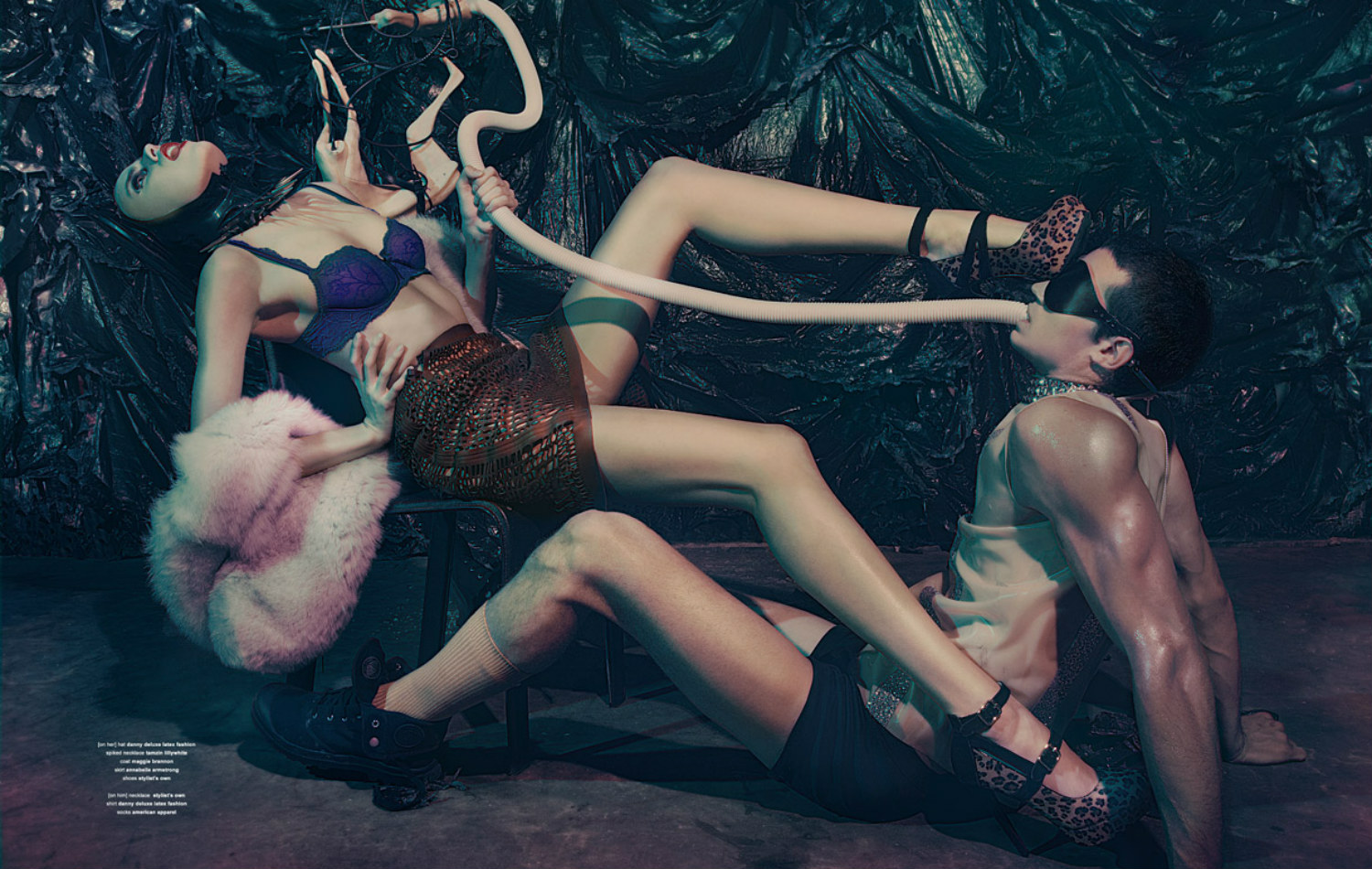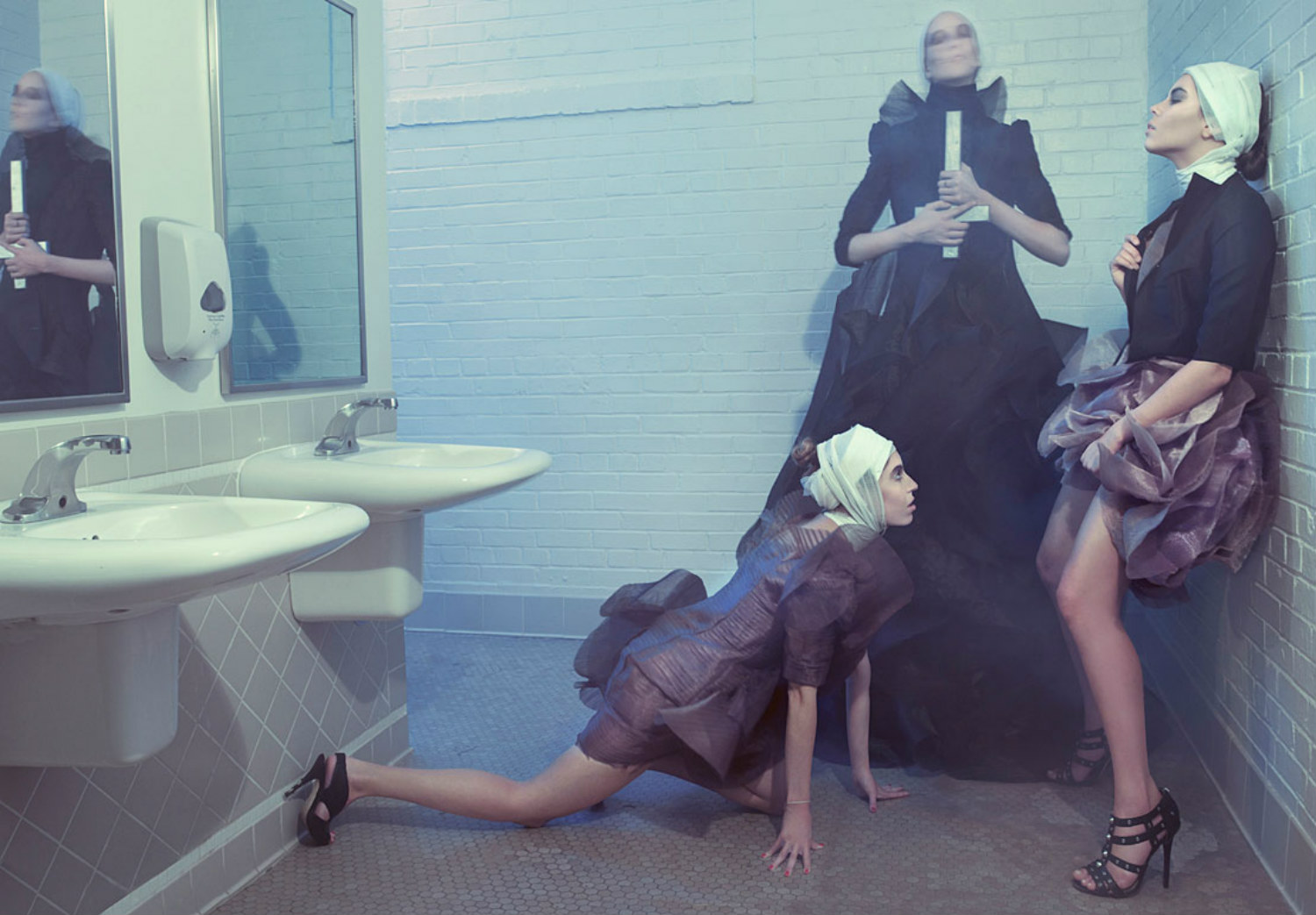 Fashion does fetishism with a lot of verve by An Le.
An Le
Born in Vietnam and now based in New York, the photographer An Le has shot many visually breathtaking fashion spreads over the years. His editorials have a strong theatrical and fantastical air to them, like the one published above, which present a vision of fetishism drenched in high-end couture and rich colours.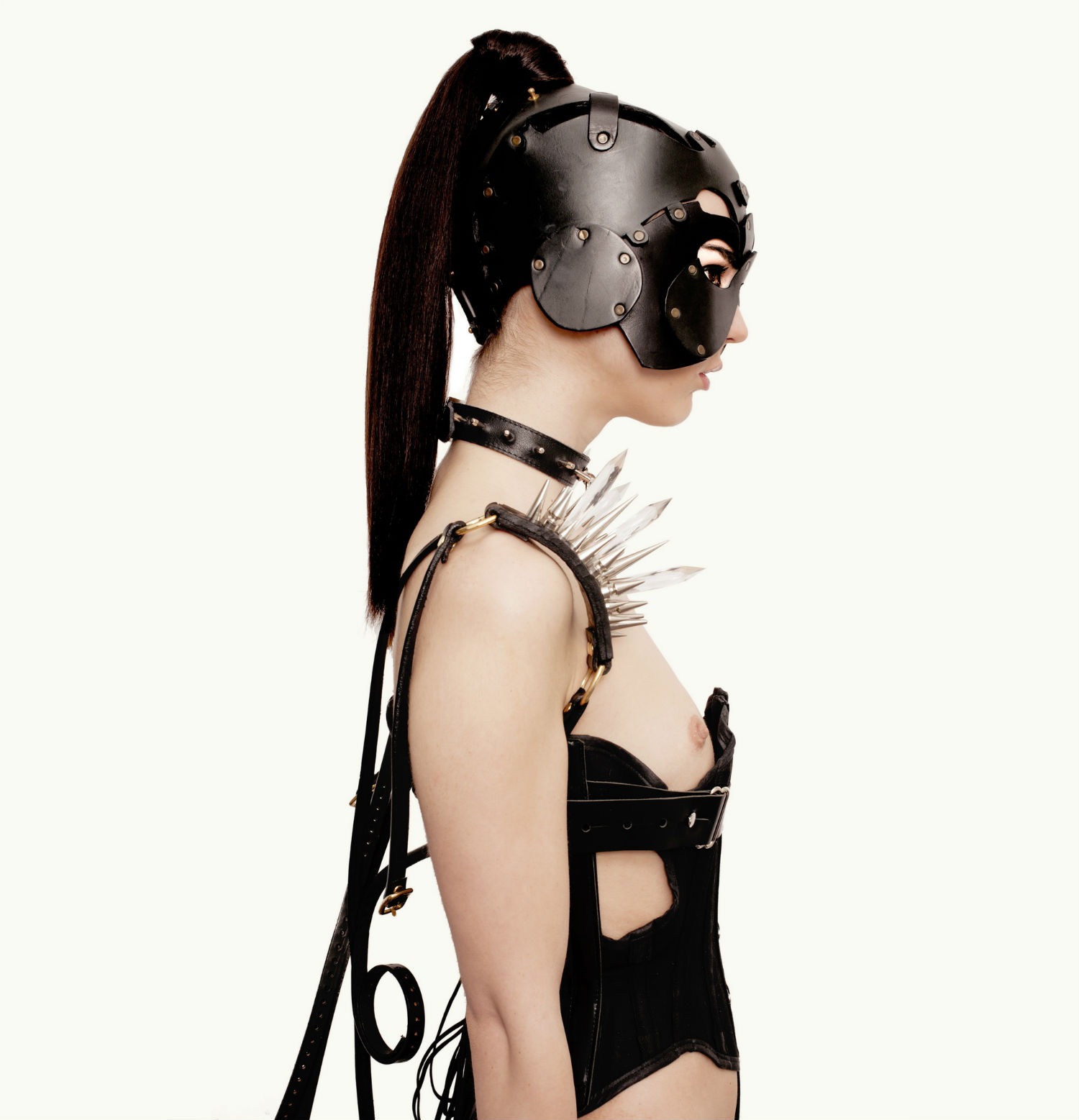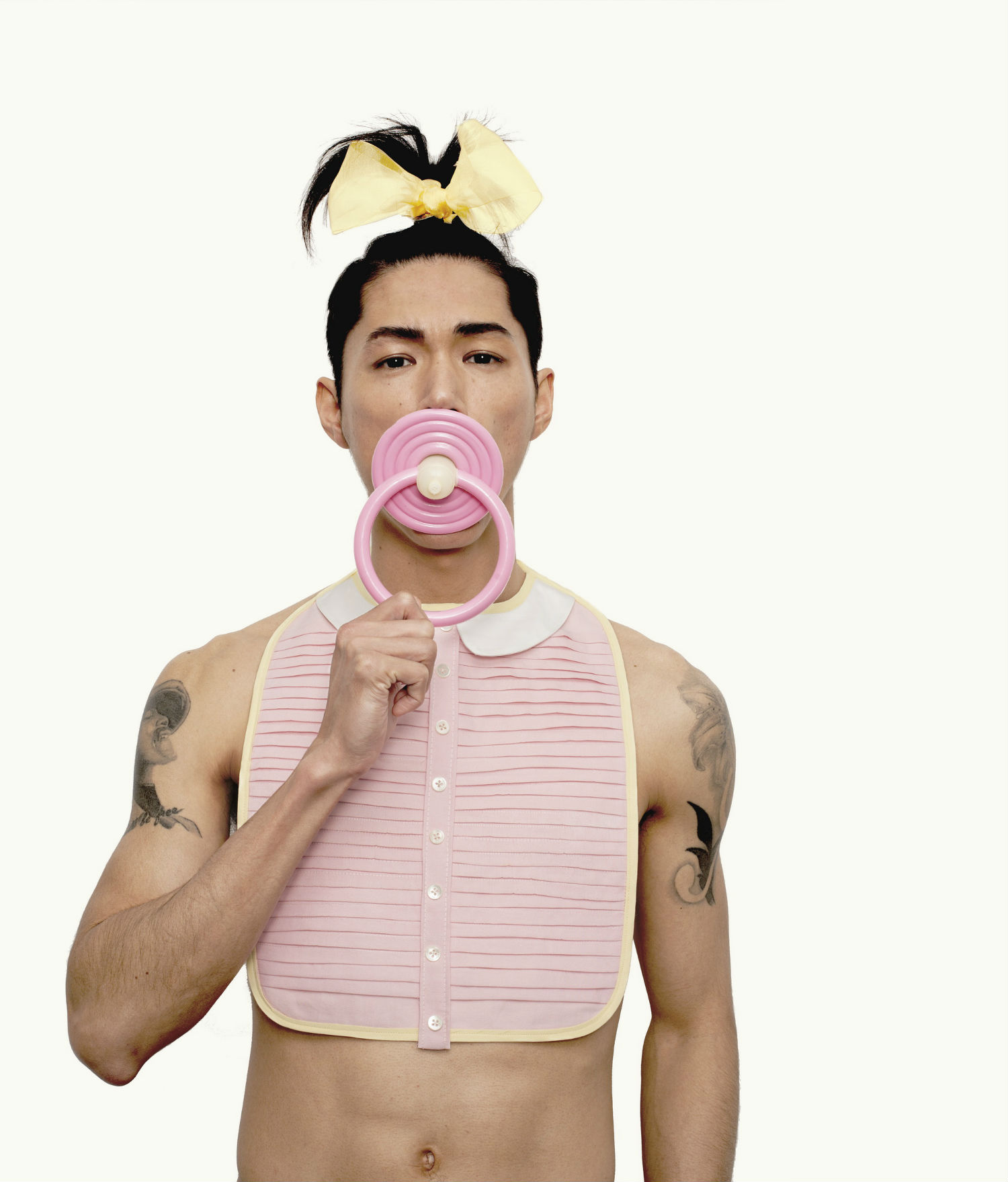 Plenty of colourful accessories used by photographer Marie Taillefer.
Marie Taillefer
The above images by Paris-based Marie Taillefer showcase an adult baby fetish and dominatrix in a more interesting way. There is no dark lighting or an over emphasis on props here, but instead she shoots her subjects and their kinky fashion against a white backdrop, simply composed so they really pop. Very refreshing indeed.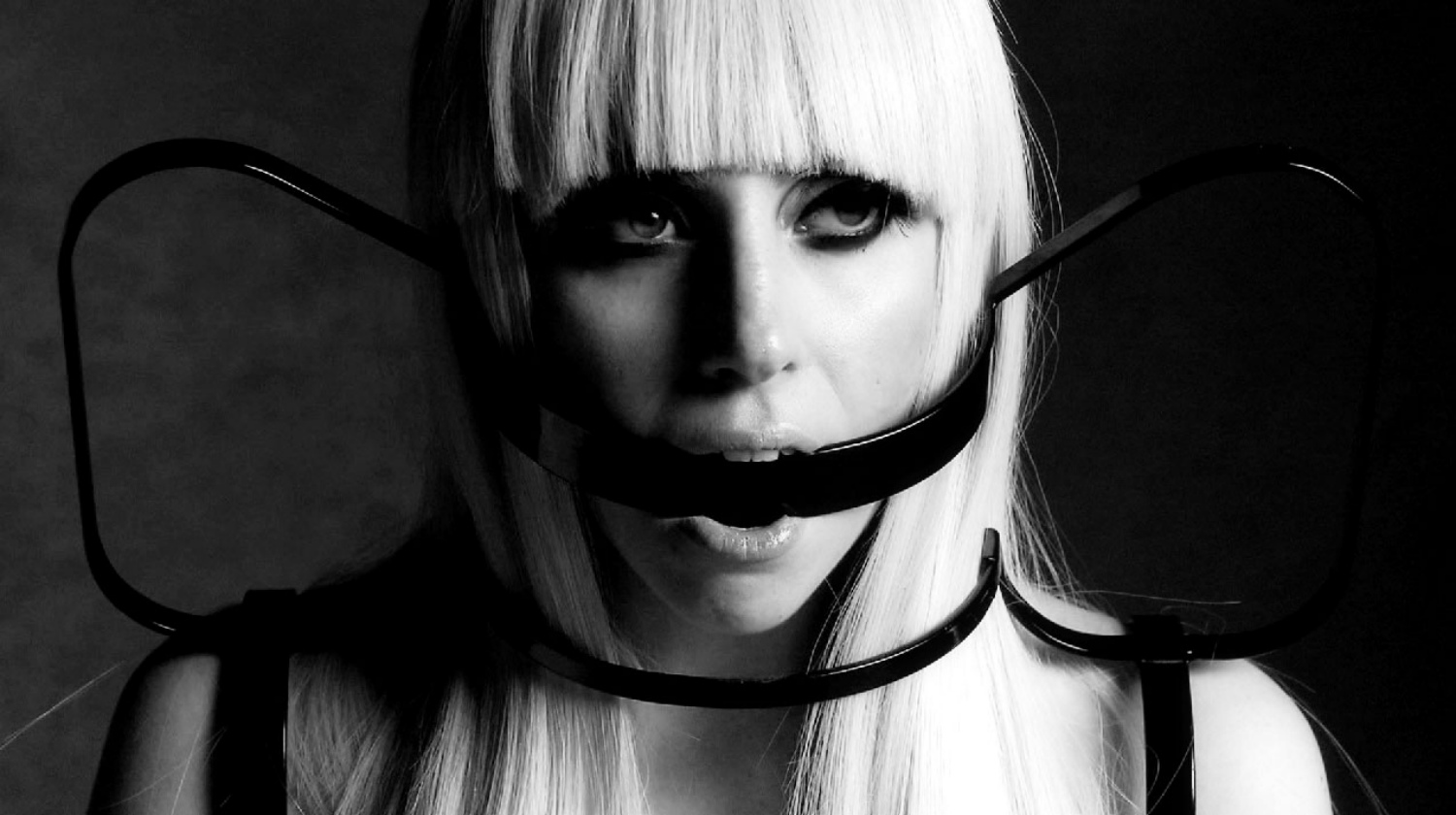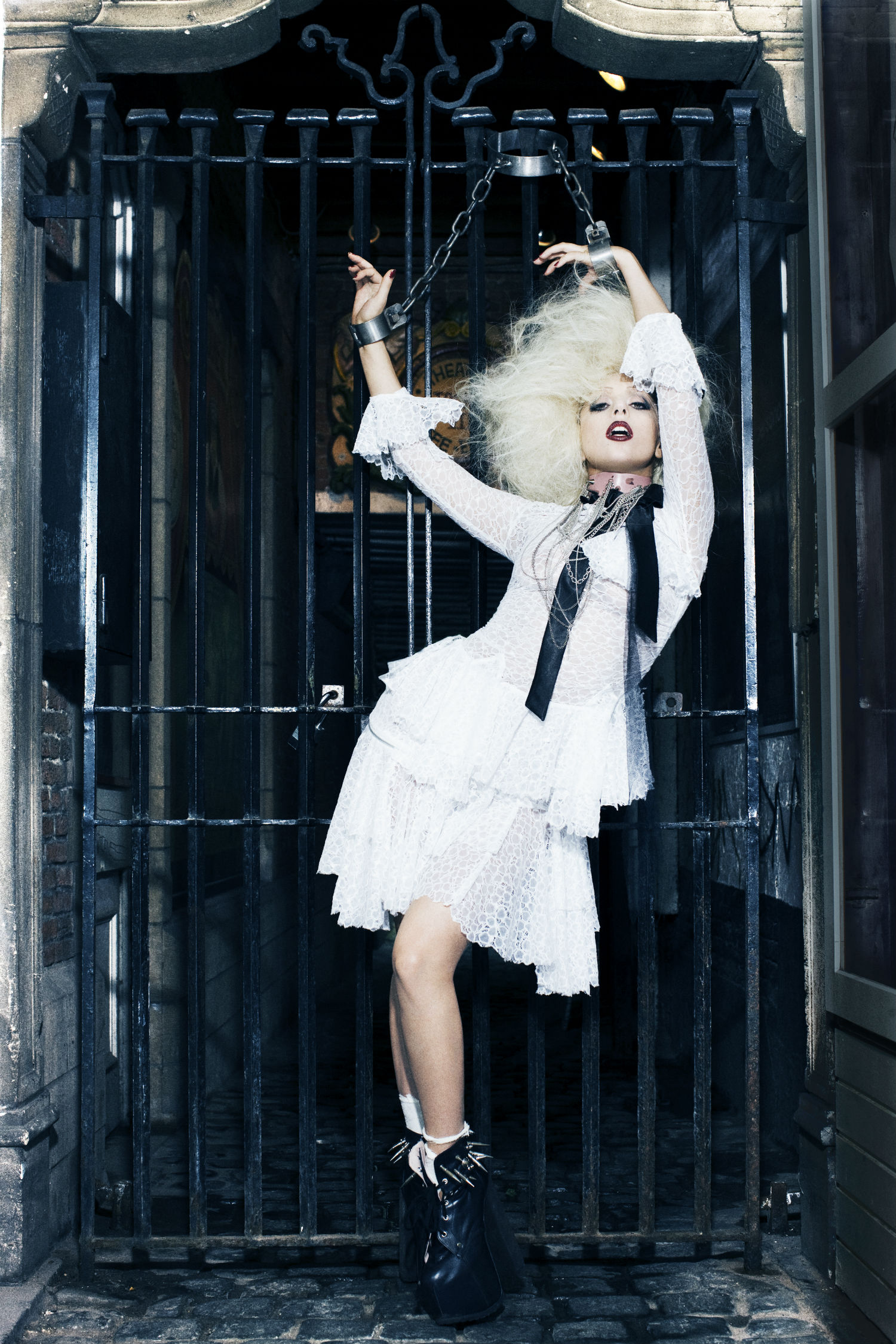 Lady Gaga at home in her usual over-the-top excess.
Ellen Von Unwerth
Lady Gaga would appear to be an ideal subject for the erotically-tinged lens of iconic snapper Ellen Von Unwerth, who excels as bringing out the dark beauty of her models. Here she is shot with flair and all manner of bondage accessories including a dental mouth gag and handcuffs to complete the vision.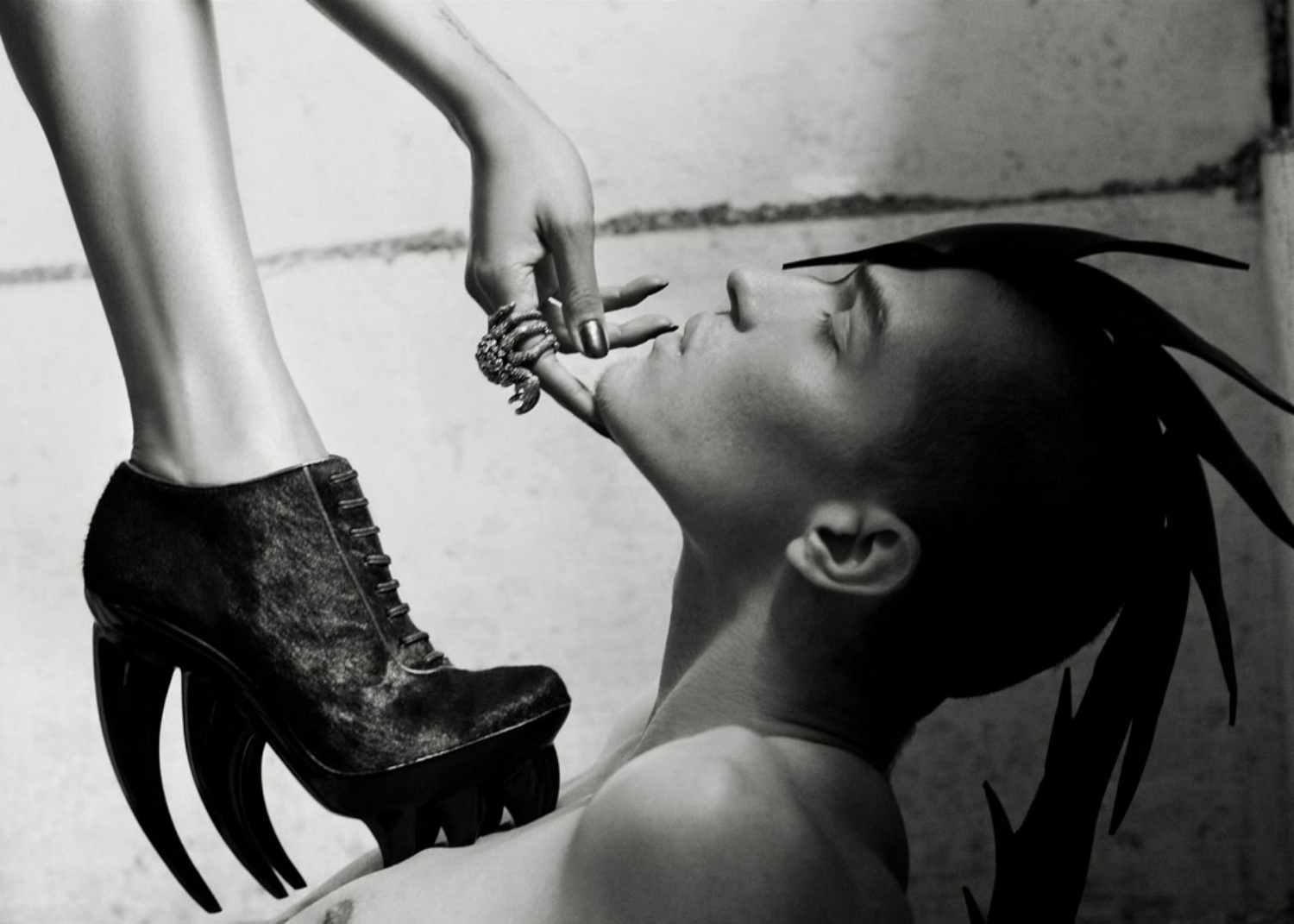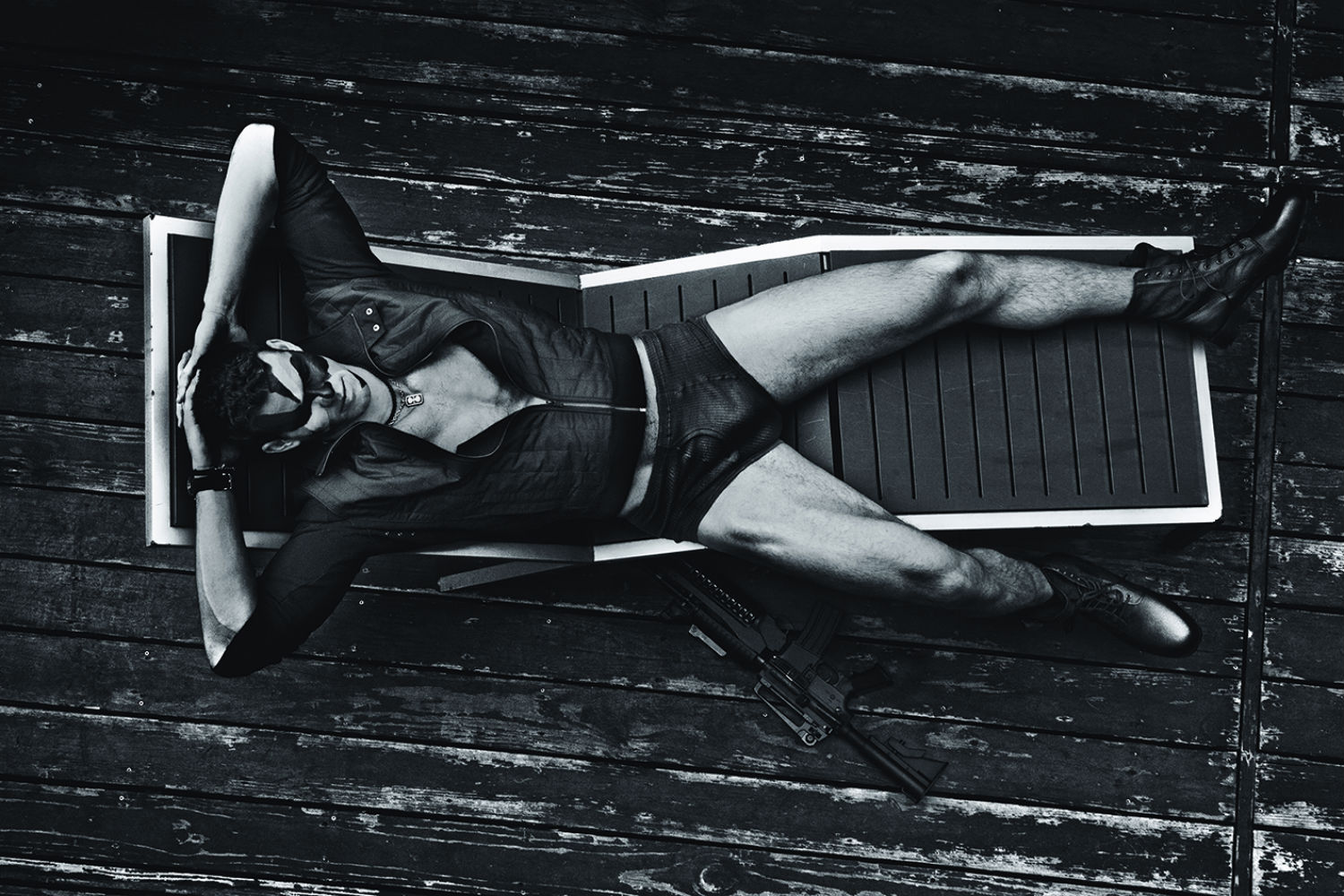 Lots of punk attitude in the black and white shots by Christopher Logan.
Christopher Logan
Photographer Christopher Logan brings a more punk aesthetic to our list with his stunning black and white images of leather clad models doing battle with whips and seriously dangerous boots. He achieves a great level of contrast and style.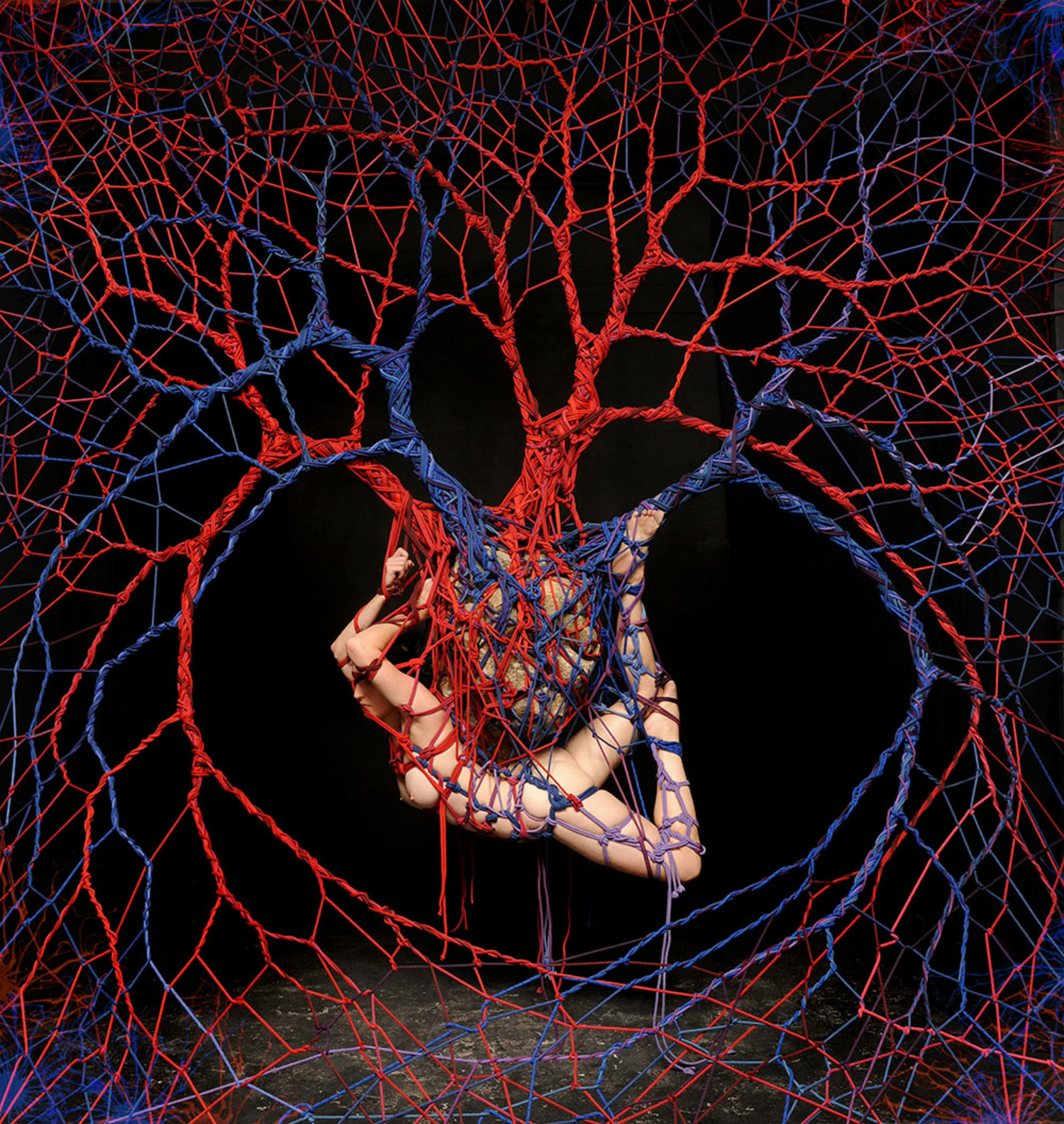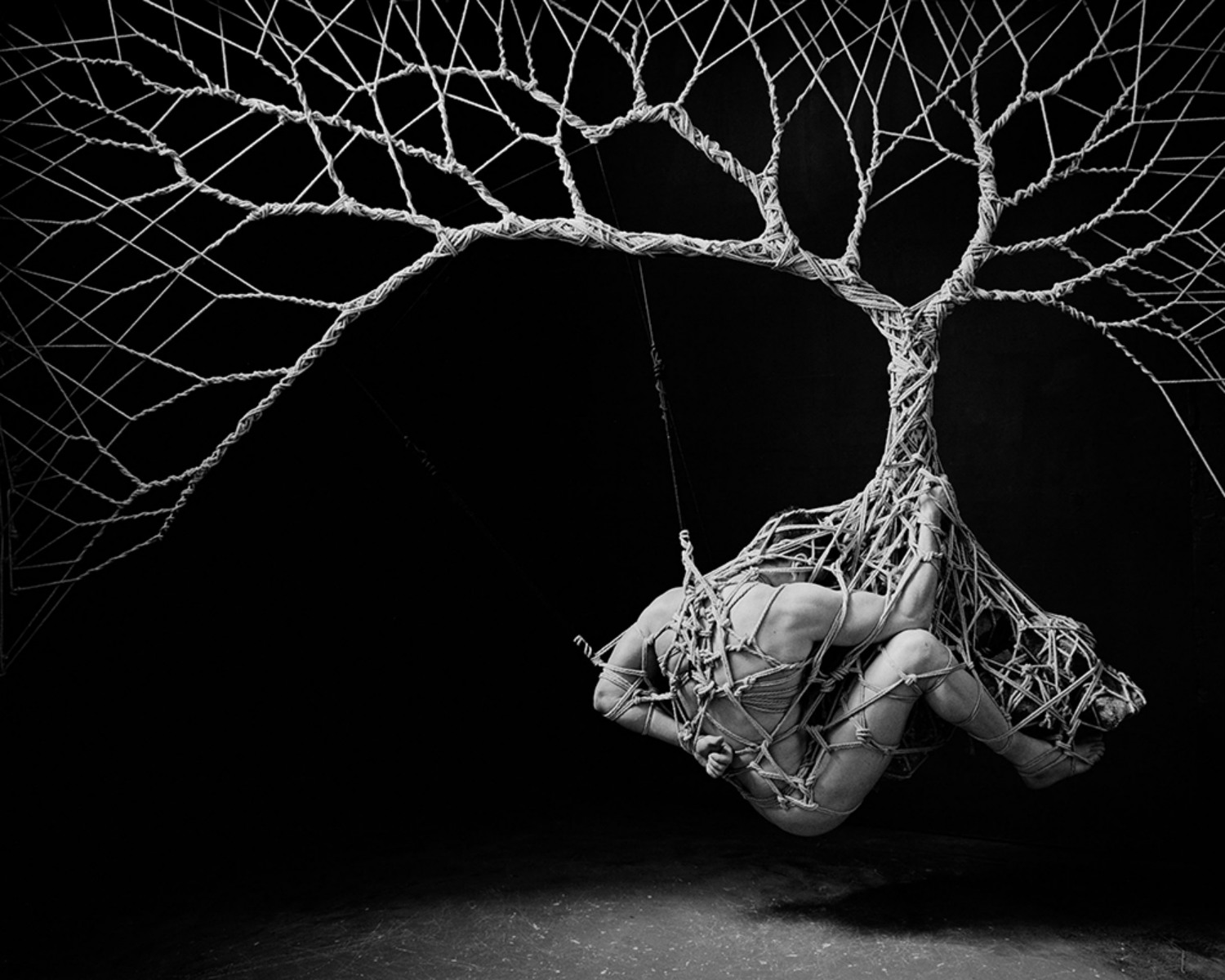 Webs of rope by Sydney based artist Garth Knight.
Garth Knight
Garth Knight is a Sydney-based visual artist who works in different mediums, primarily in photography and sculpture. His very cool project, shown above, involves using rope bondage as the fabric in which to work in. He contorts his models into fascinating shapes using this raw material, including a beating heart and a tree with a series of roots. Outstanding.
Images © Respective Photographers.