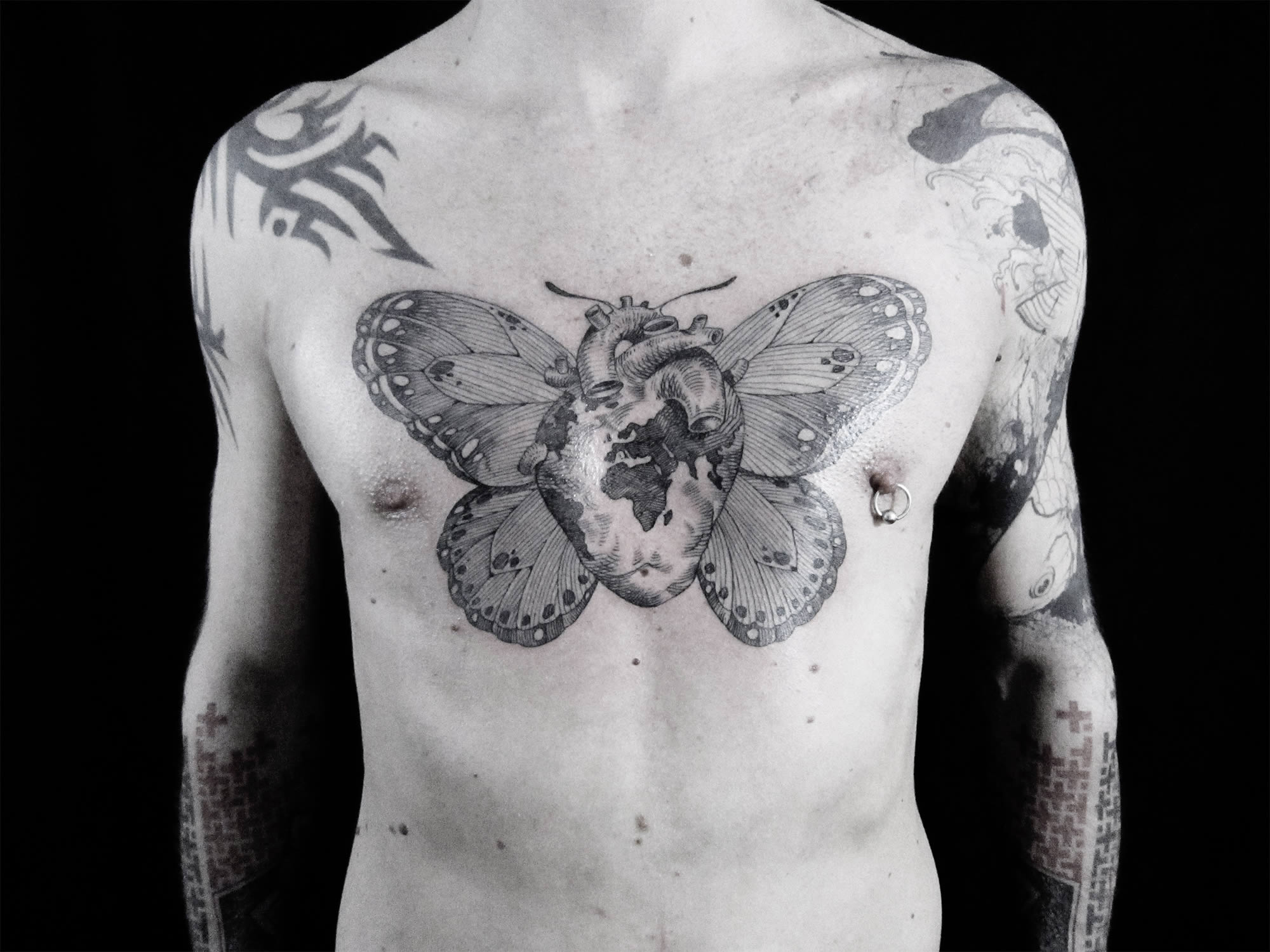 If you are looking for the barely there aesthetic, you'll probably select a white ink tattoo as Morgan has suggested. But if you want something with contrast, there is nothing better than a tattoo in good old BLACK. Yes it is good and old as our long history confirms that the pigment was used in some of the earliest findings of tattooed human skin. It is a classic, so you can't go wrong with this timeless non-color, but of course it needs a little help from a talented artist to get the right design inked on you. So I've selected a variety of tattooers with different art styles and printing techniques. Enjoy.
Top:  Instead of a plain heart, Otto d'Ambra has inked a unique butterfly heart.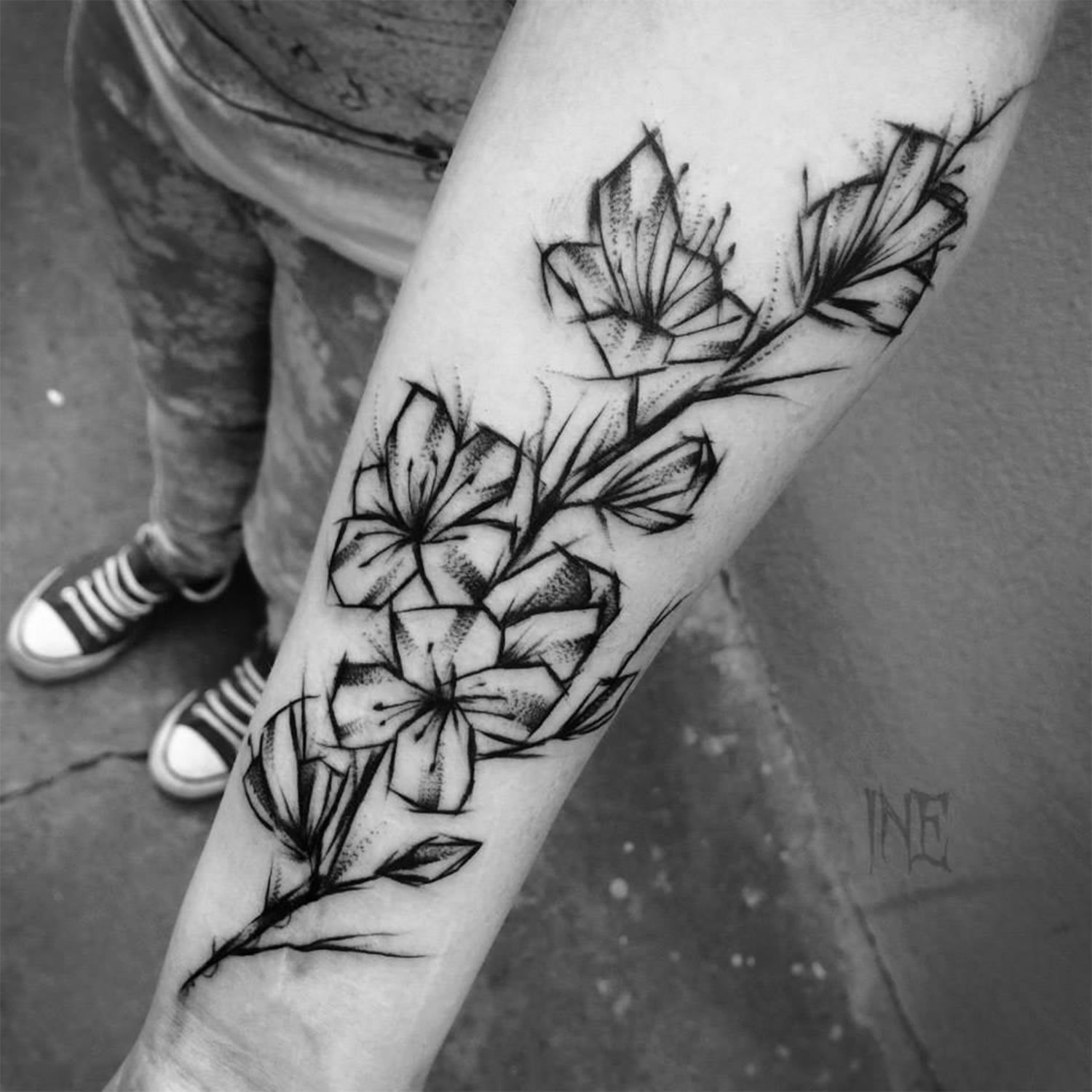 Polish artist Inne Tattoo (Inez Janiak) is faithful to the sketch style.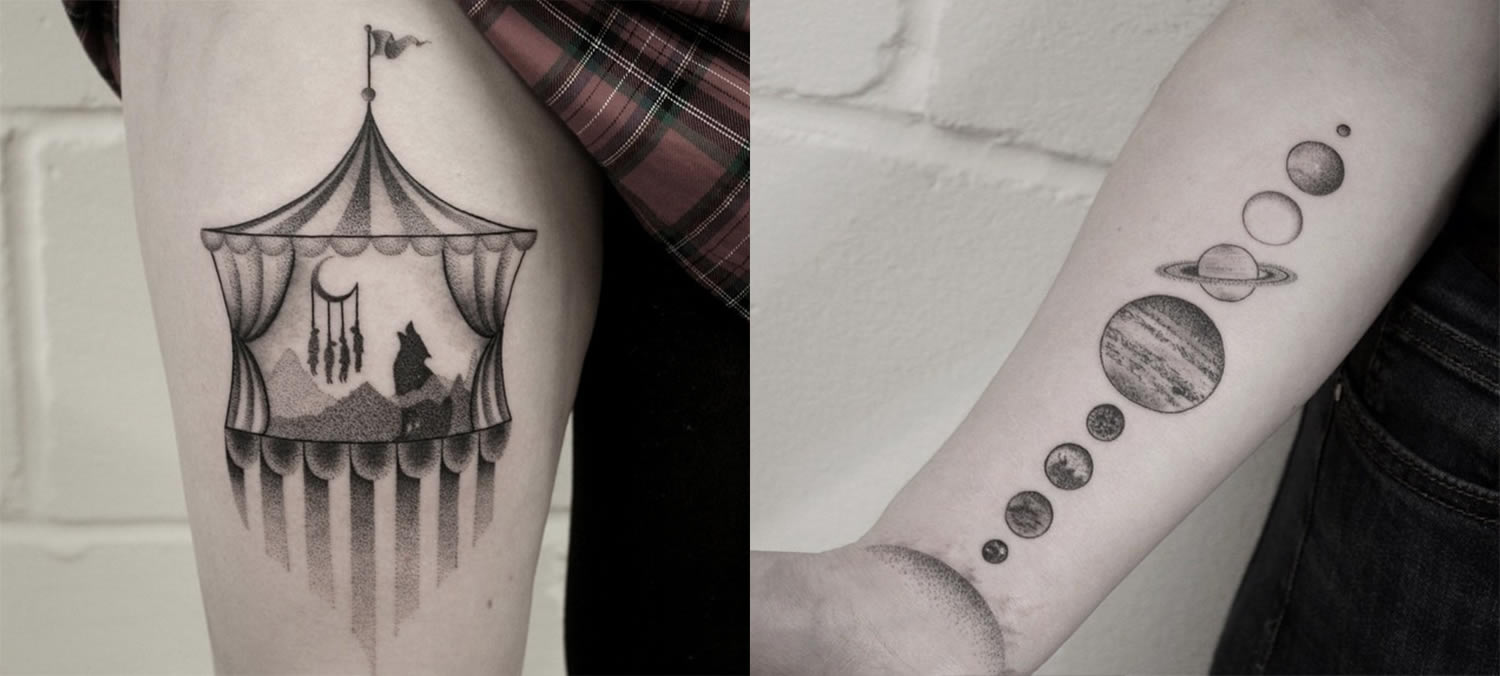 Oliver Whiting's classy soft-shaded tattoos which were hand poked and done by machine.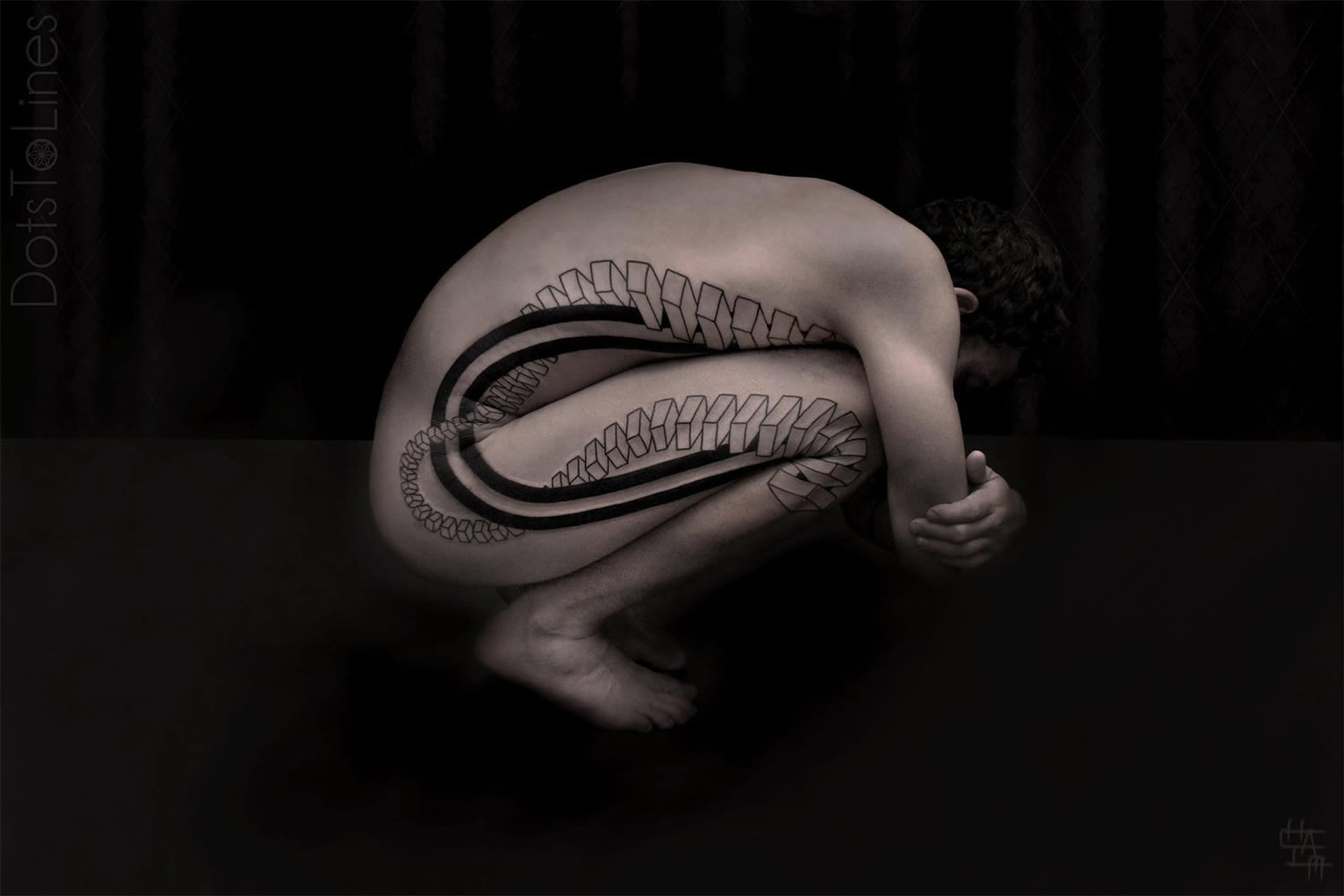 One of the modern day front runners of the black dot and line work: Chaim Machlev.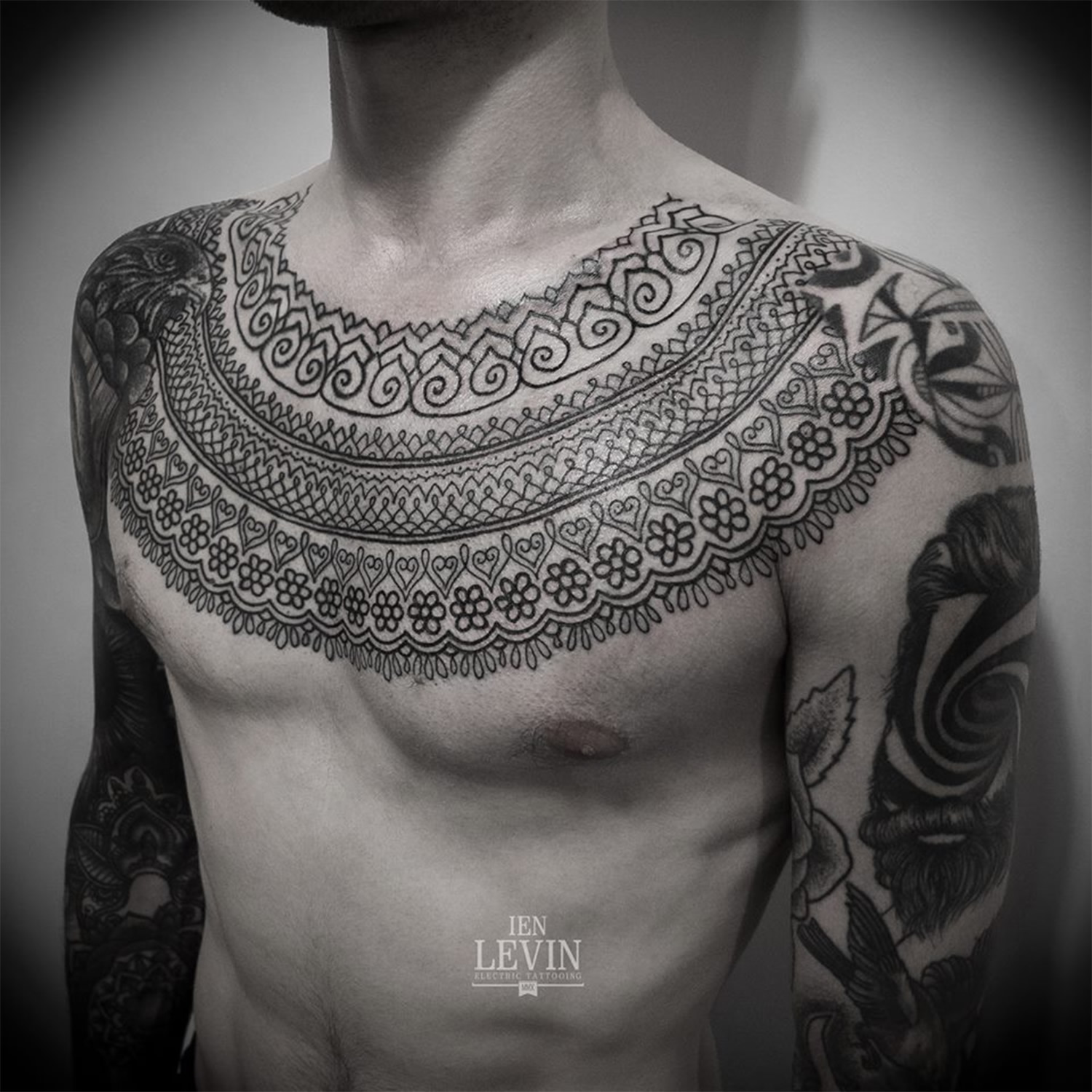 It took 20 sessions for Ien Levin to complete this elaborate chest piece for client Dima.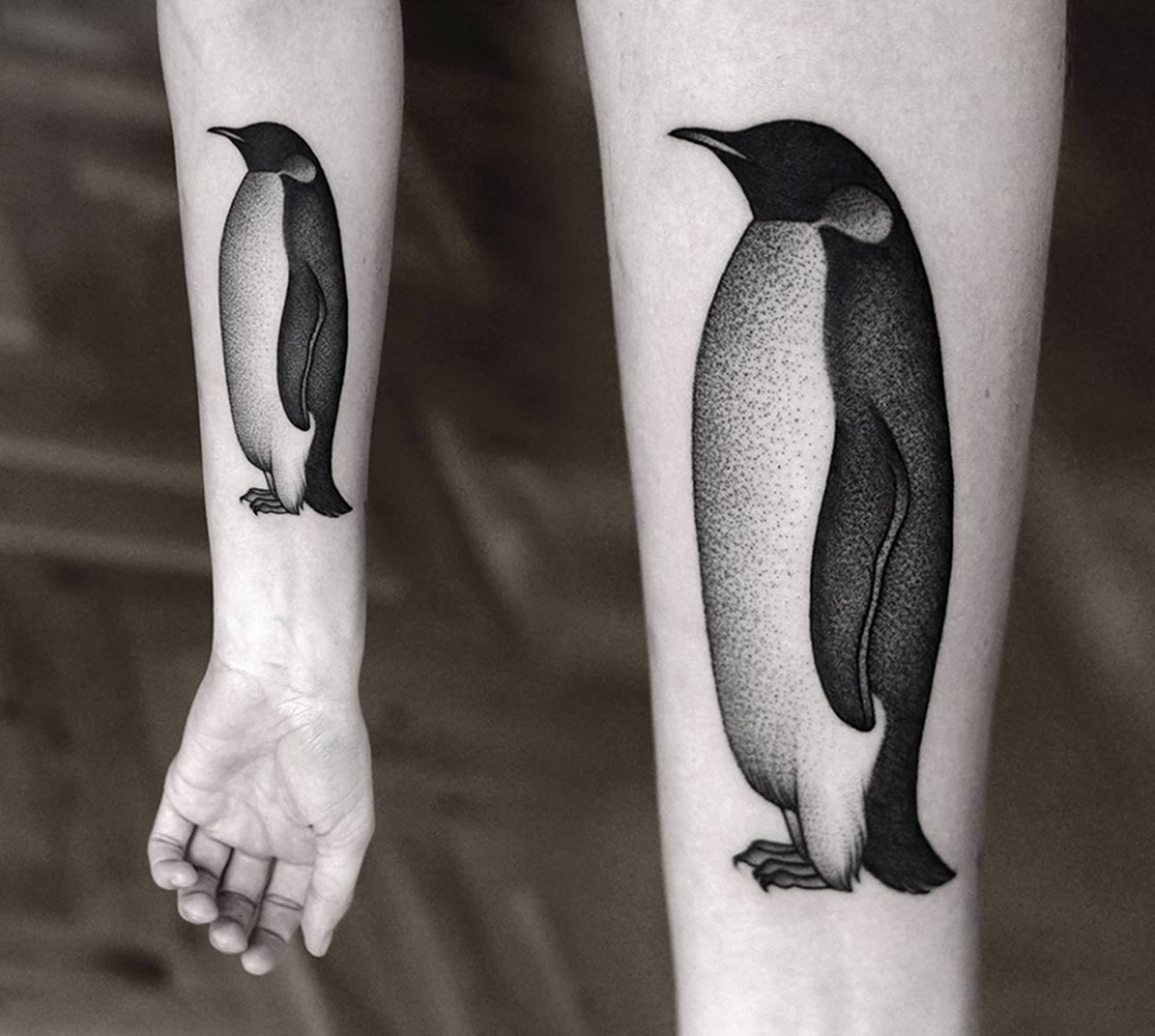 A simple and beautiful penguin by Kamil Czapiga.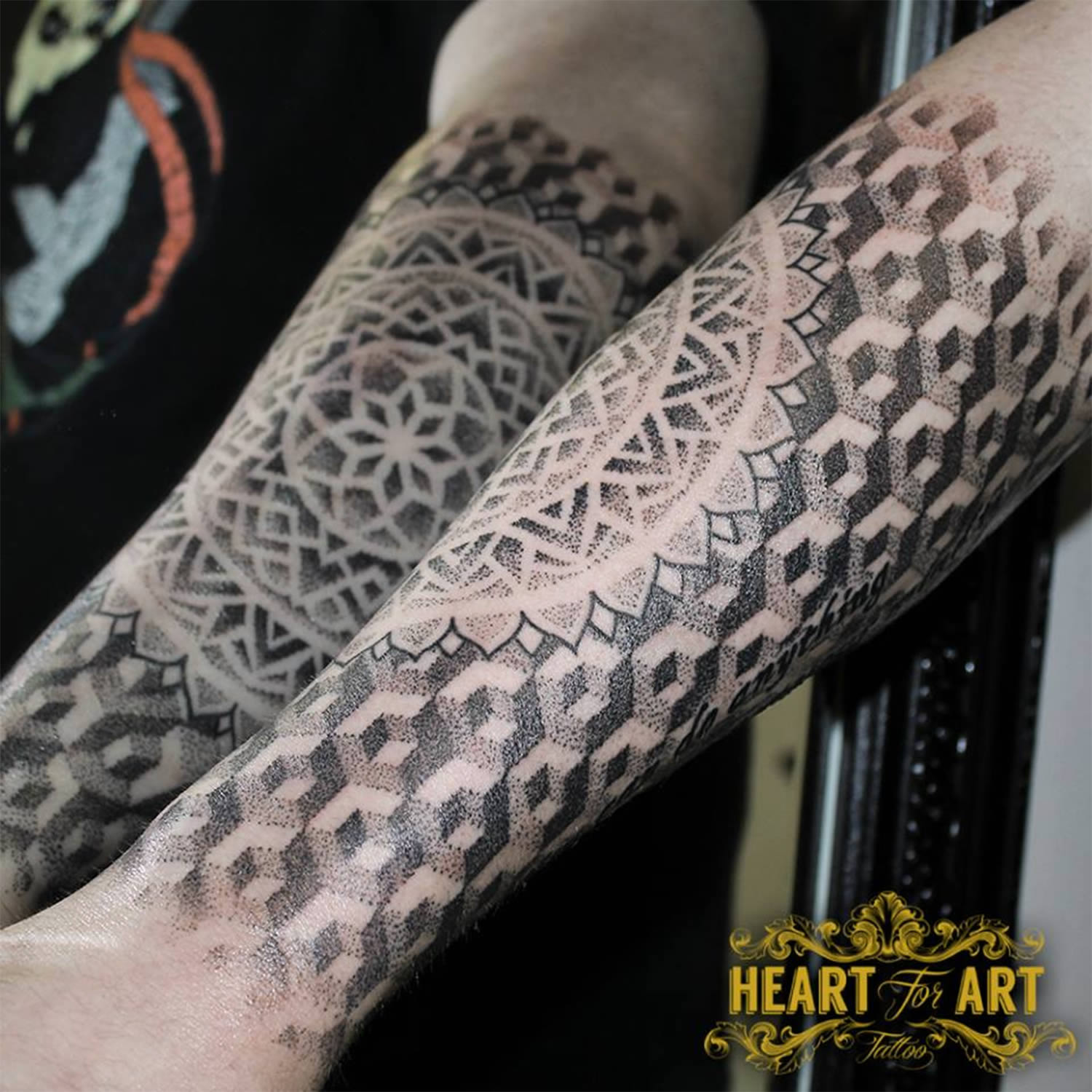 Tomm Birch uses the stippling technique to great effect here.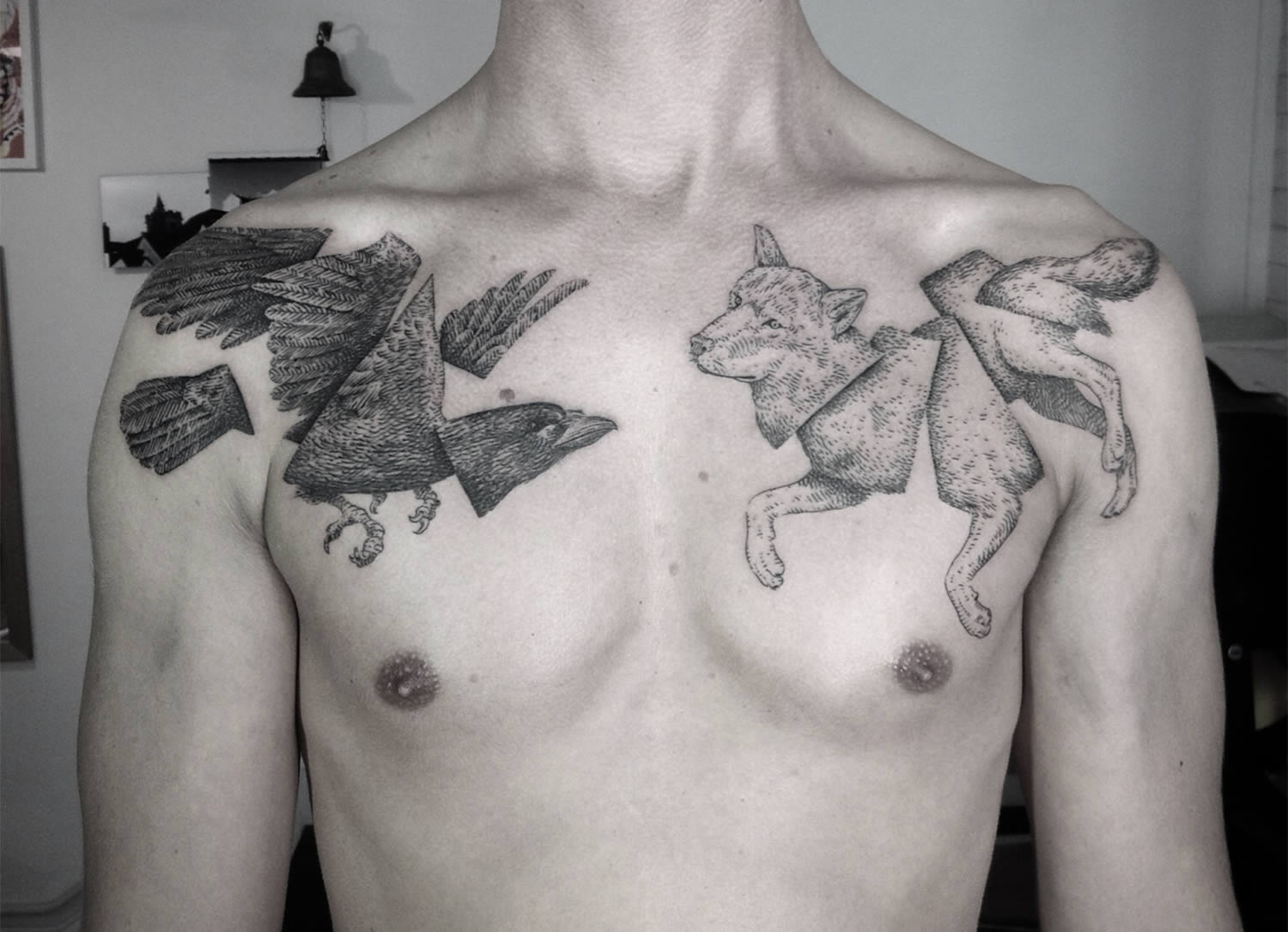 The cool cut-up animals by Italian artist Otto d'Ambra.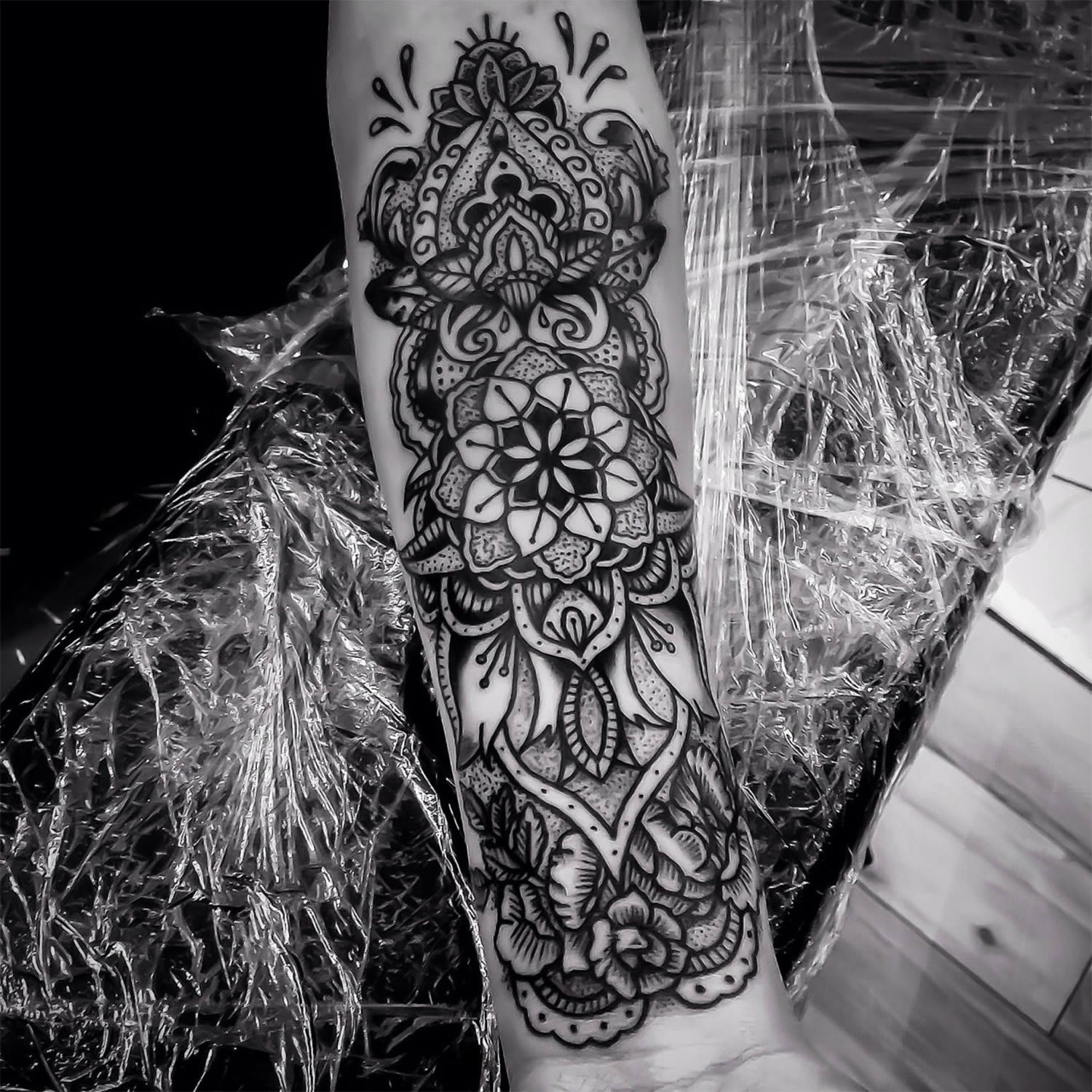 Ishi Neve is known for his high-contrast designs.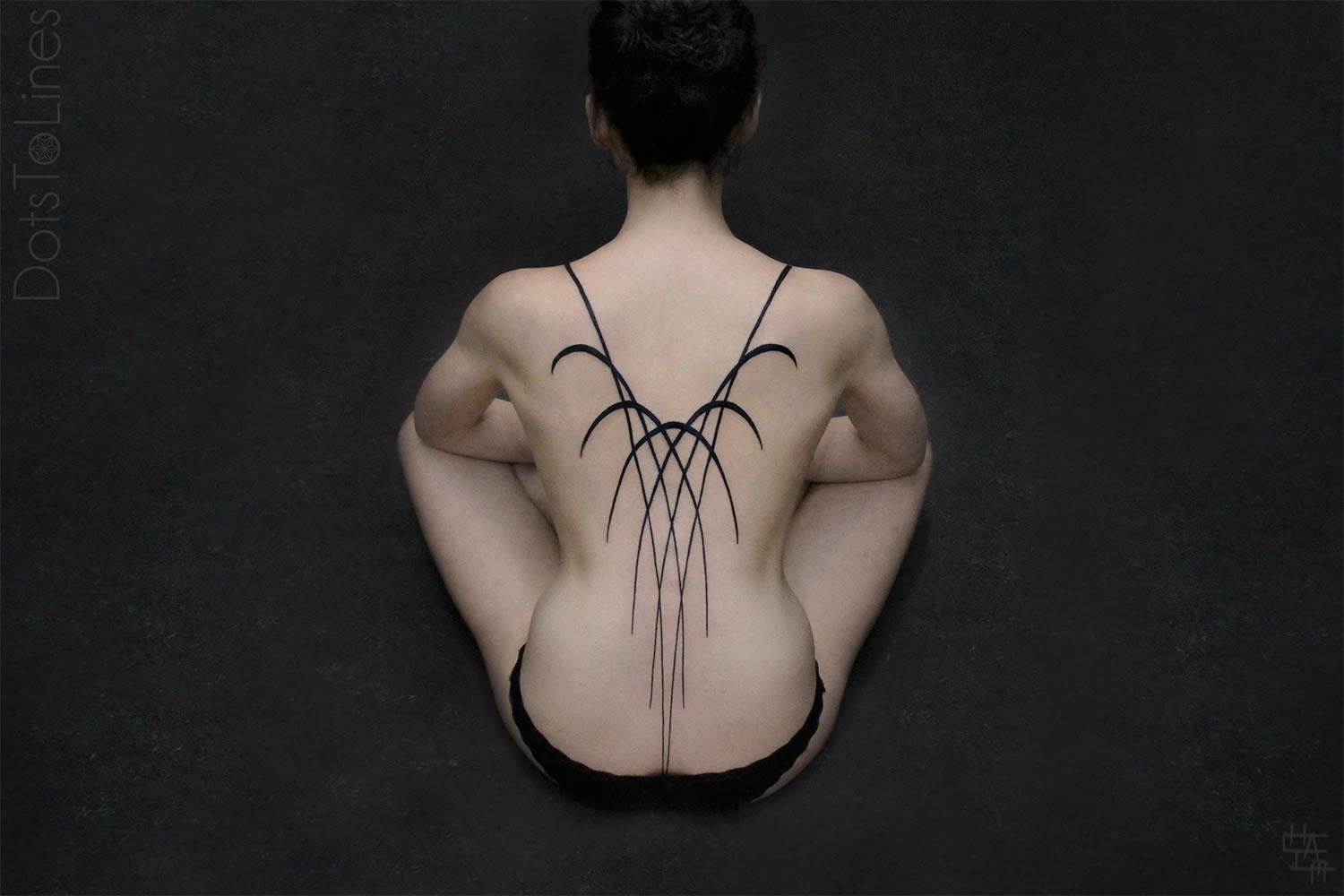 Following the rule KISS, here is another gorgeous tattoo by Chaim Machlev.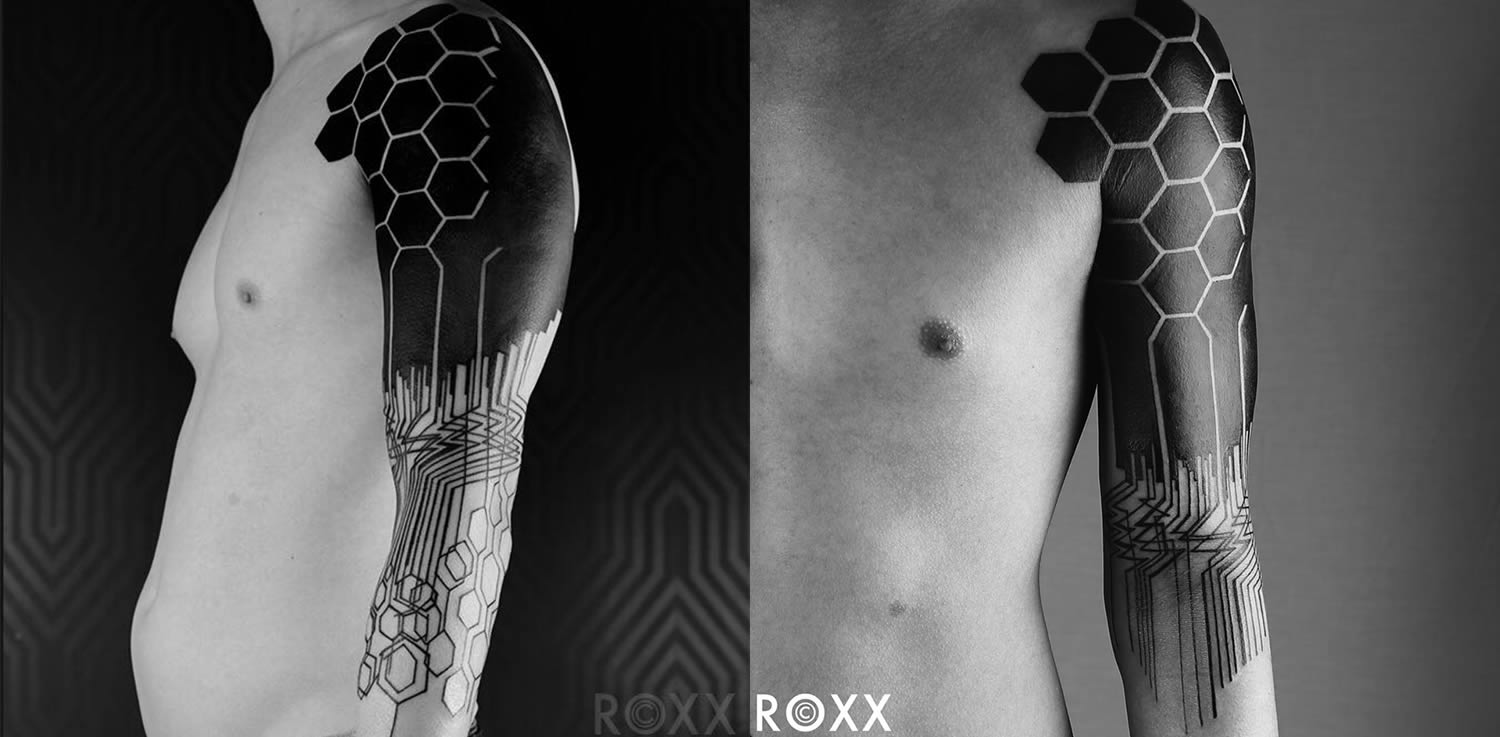 Roxx has taught well a few apprentices, but she still rocks the rotary machine like no one else.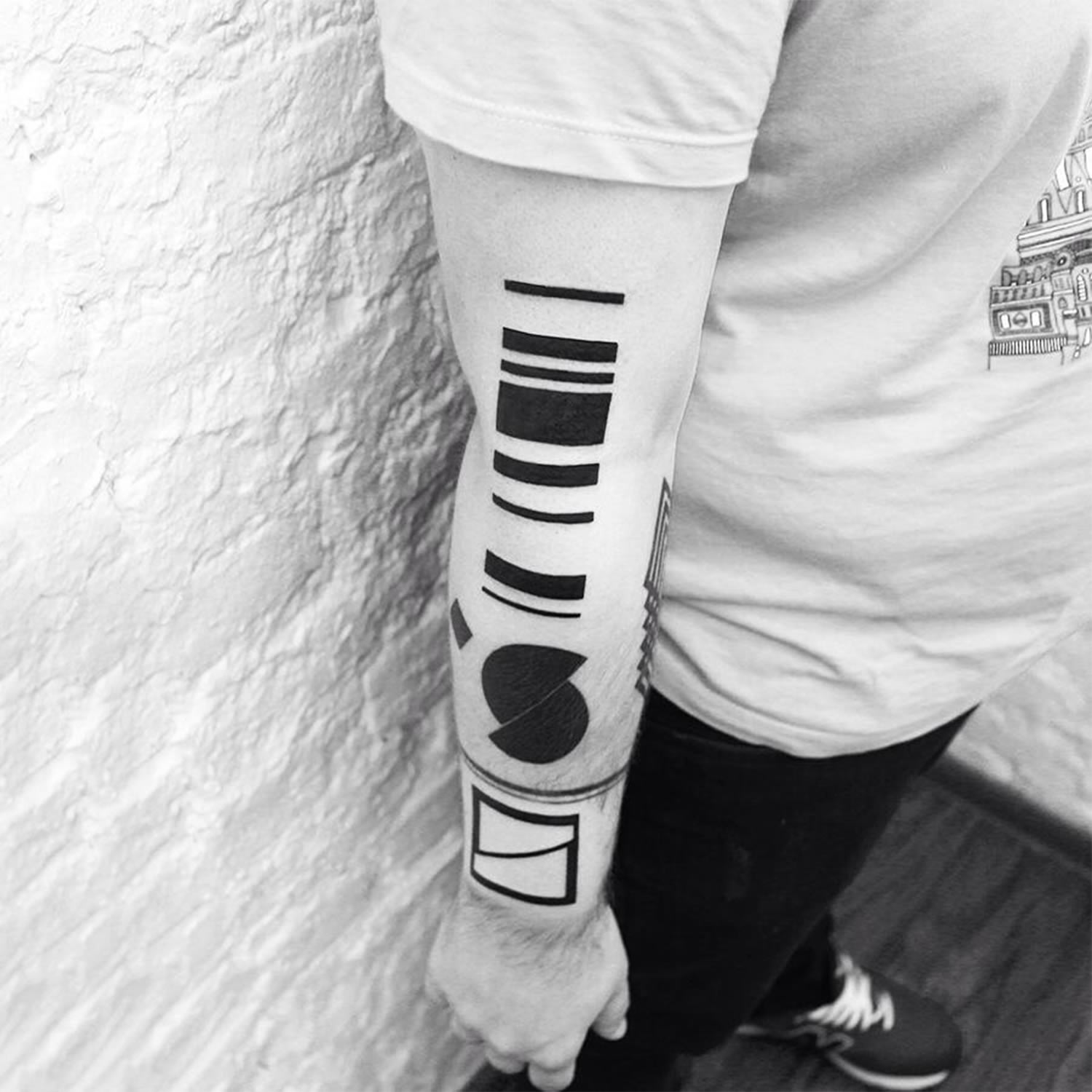 Stanislaw Wilczynski categorizes his work "Geometric Abstraction."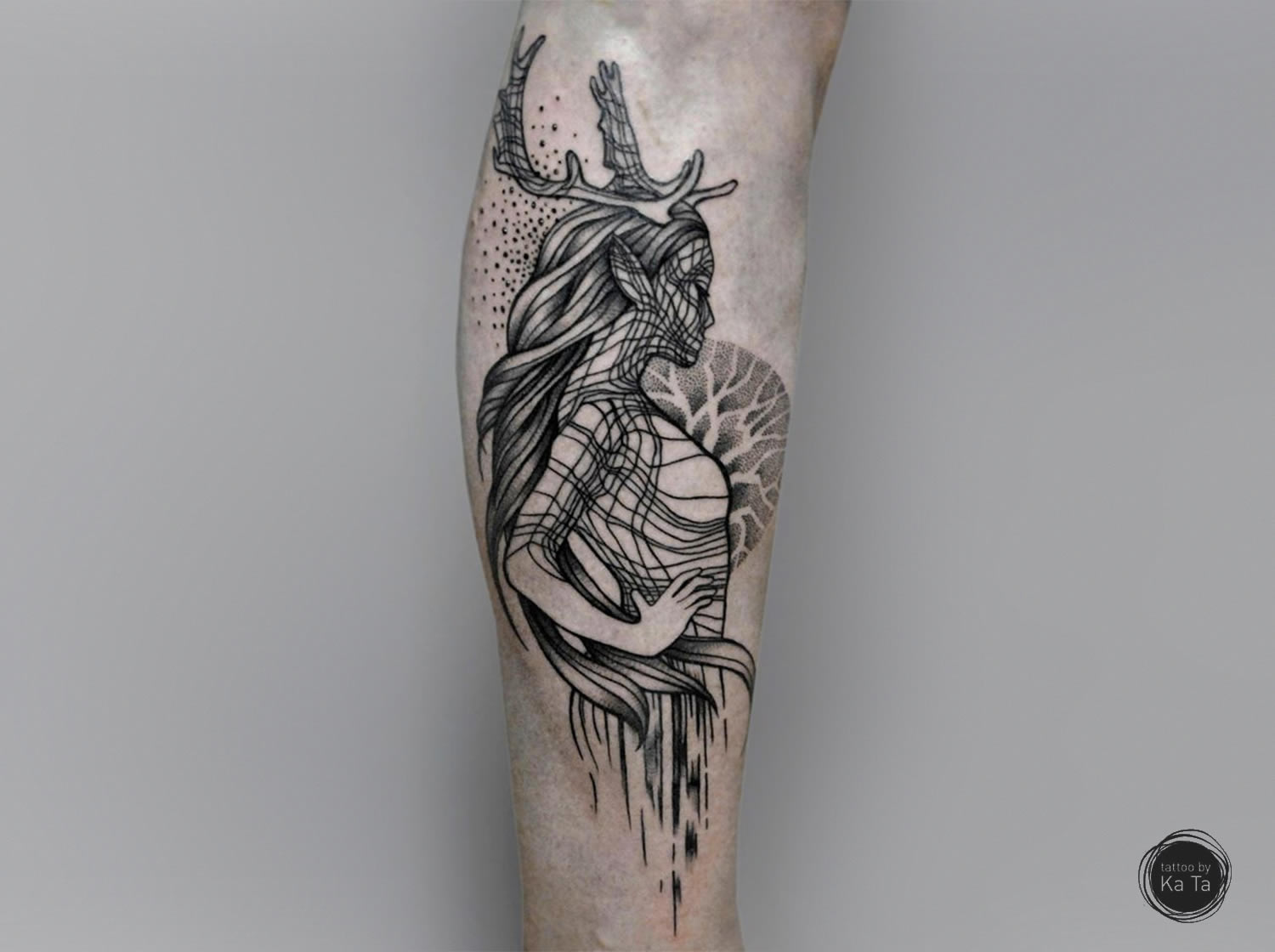 The deer-woman proudly lives on in Ka Ta's killer artwork.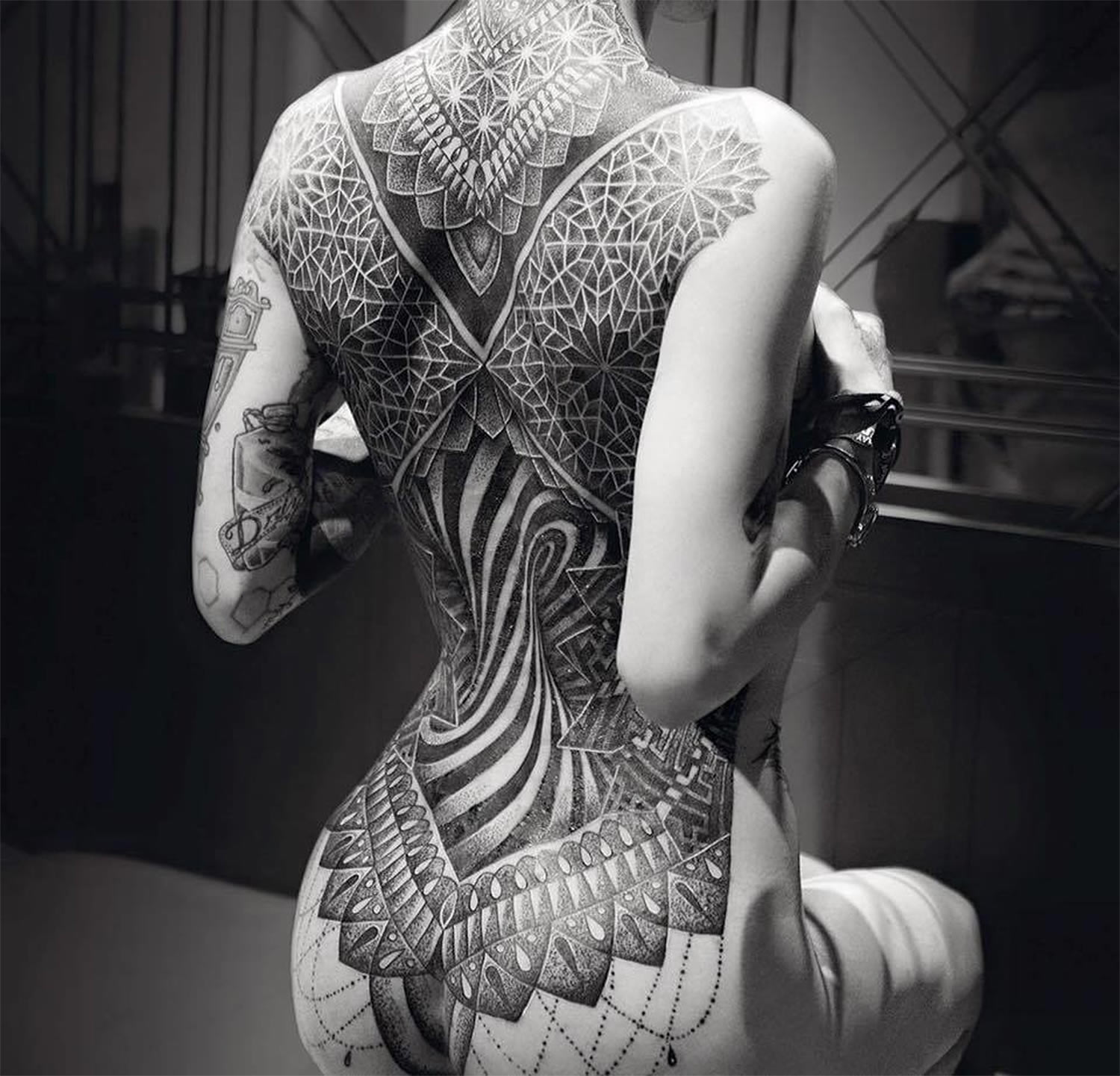 Glenn W. Cuzen outdid himself with this epic back piece.
Images © respective artists and studios.