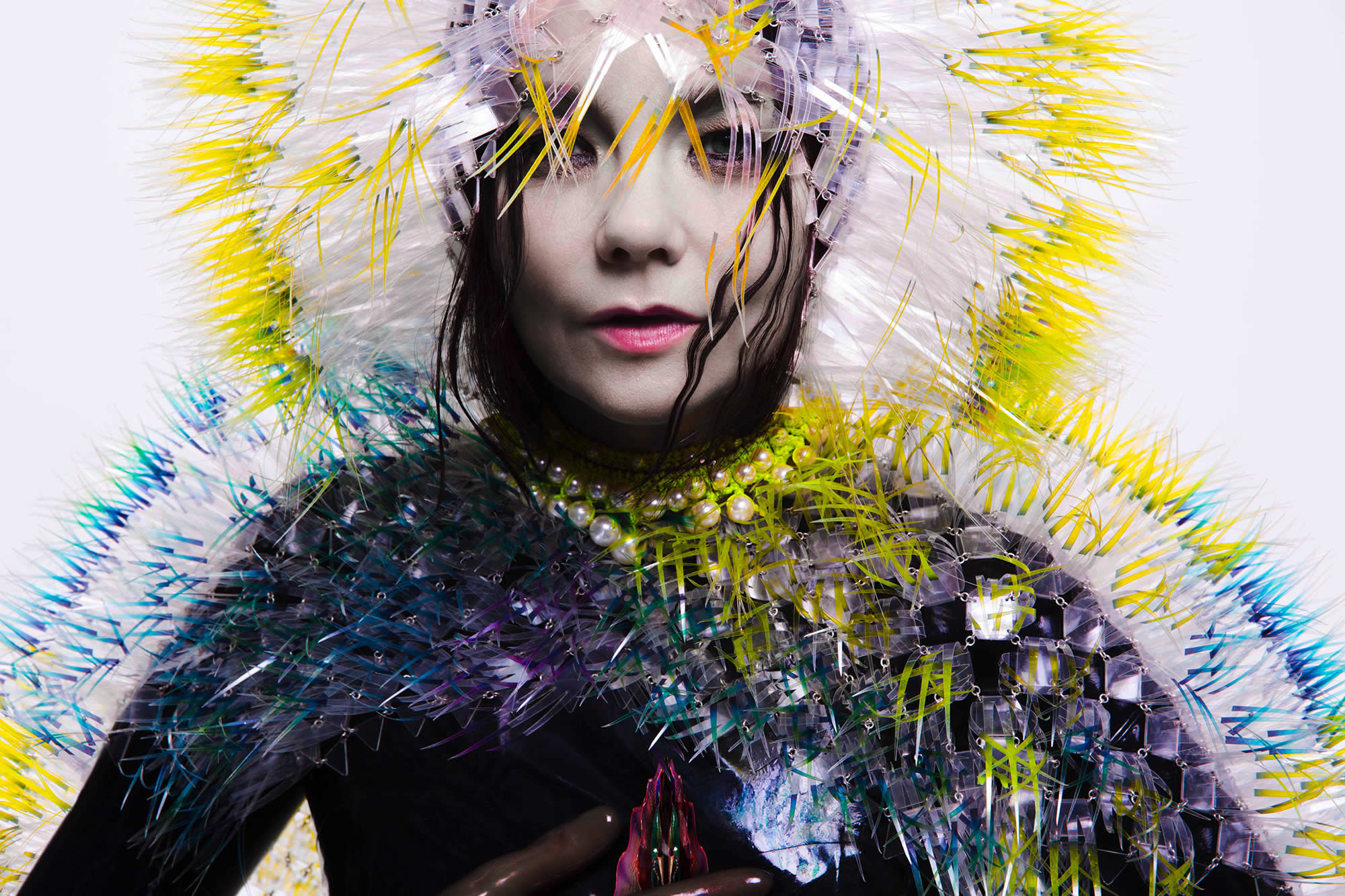 Moving from the ice-capped mountains and black earth of her native Iceland, the multi-talented artist Björk has extended her arm far, touching vast corners of our world with her influence.
In the fields of fashion, visual art, science and of course music, she has made her mark. Ever since she first moved to London in her twenties and made an international splash with the album "Post," she has continued to confound our expectation of what an artist can be.
She's had her setbacks, as we all have, most recently with a critical panning of her huge retrospective show at MOMA. But she will continue to confuse and amaze in equal measure for decades to come. Let us look more closely at the different elements that have made her who she is.
Top: An image from her latest album, "Vulnicura" shot by Inez and Vinoodh.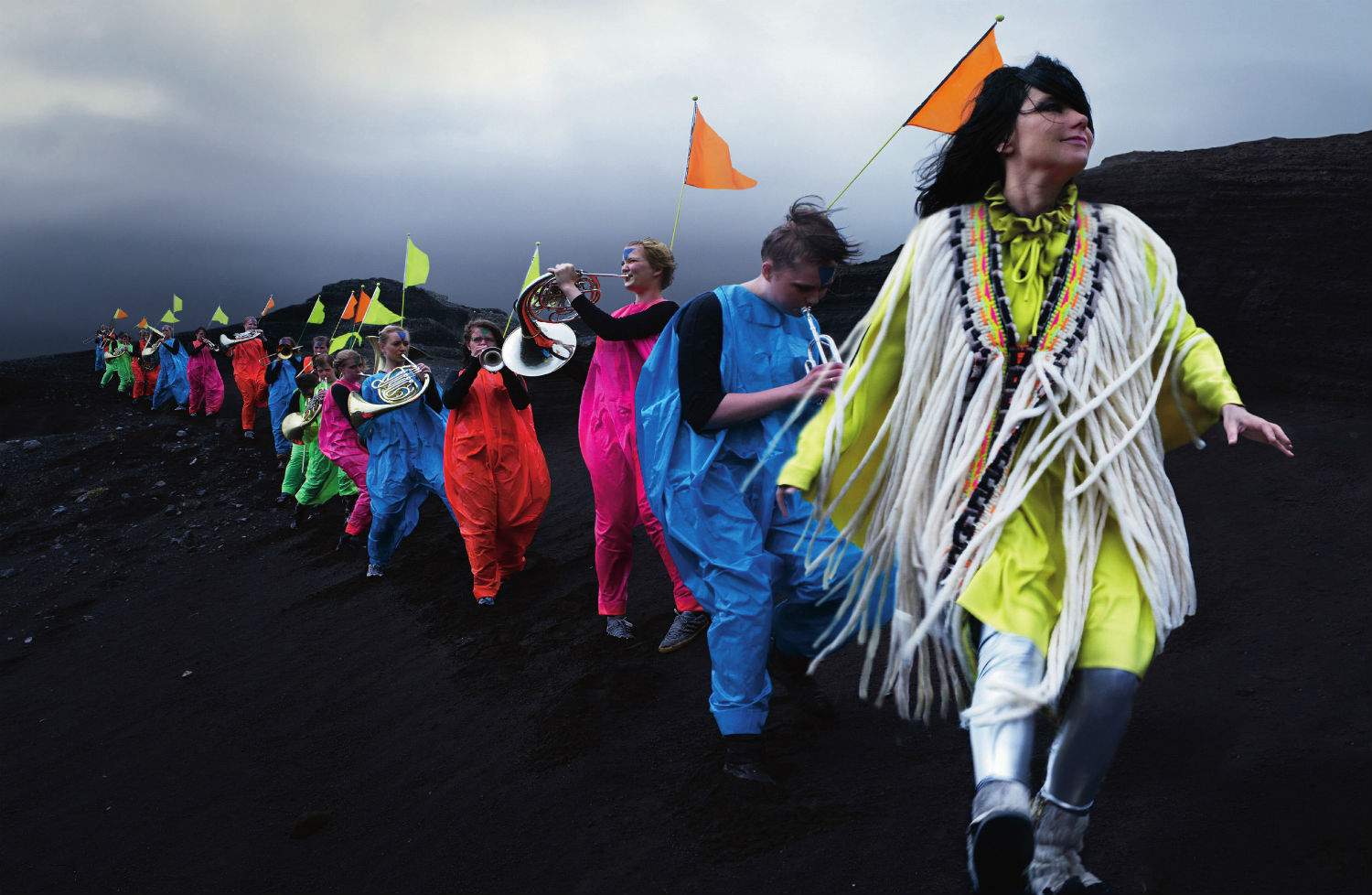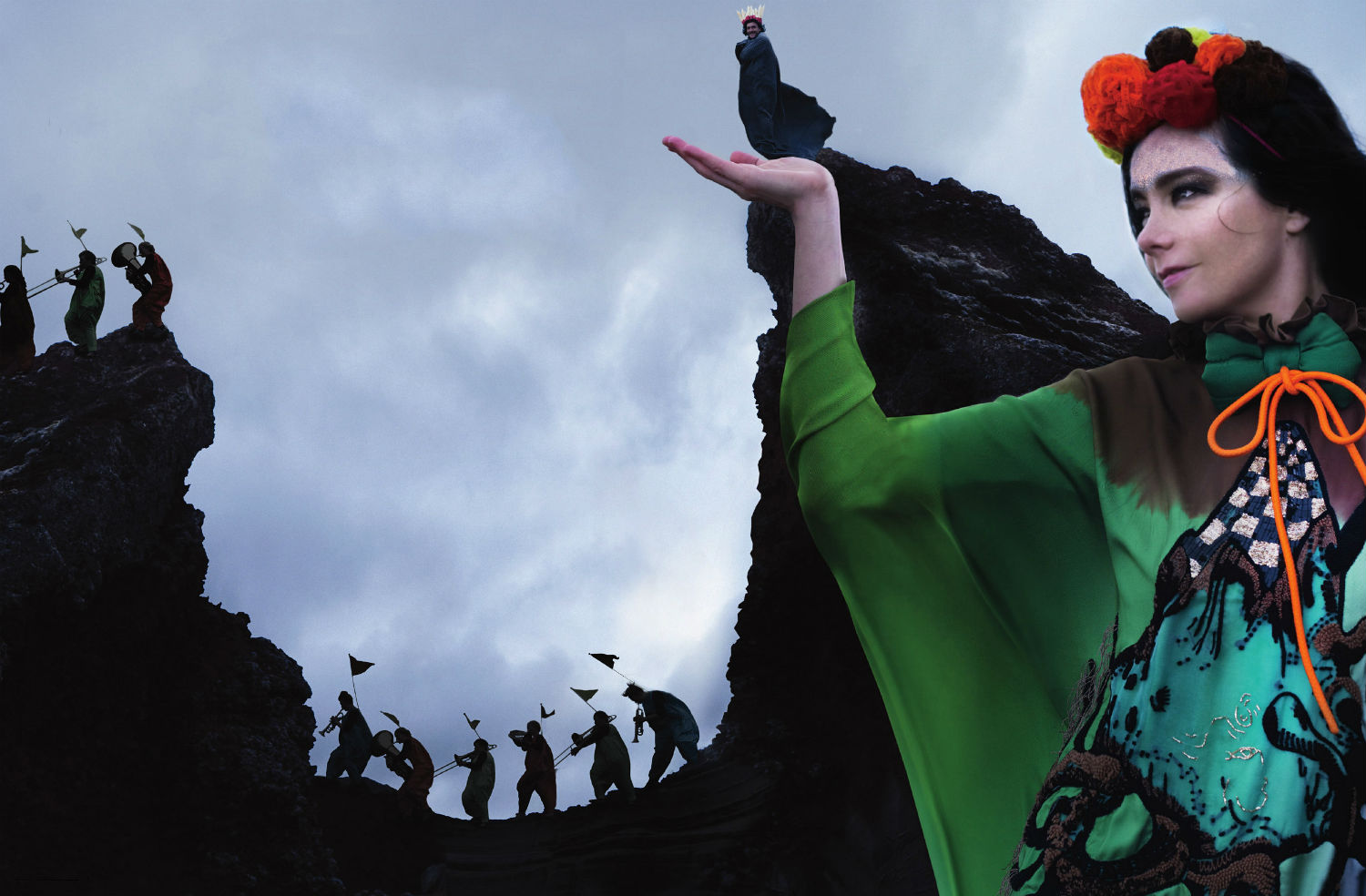 Accompanied by an army of rainbow children, Björk marches across Iceland's mysterious landscapes.
Landscape
In the Michel Gondry-directed music video for her single "Joga," the idea of the Icelandic landscape in Björk's work takes on one of its most powerful forms. In a rapid editing style, the swirling camera circles high above the lush green valleys, ancient rock formations and weaving rivers as Björk sings about "emotional landscapes." Here the raw beauty of her home synchs fluently with the inner chasms of her music. This dramatic scenery is everywhere in Björk's output, from Dazed & Confused covers to lending her name to grassroots environmental campaigns in an attempt to safeguard her home from the ravages of big business. Her groundbreaking collaboration with the Nordic Council has seen her environmental-based "Biophilia Educational Program" adopted by several Northern European countries in their schools.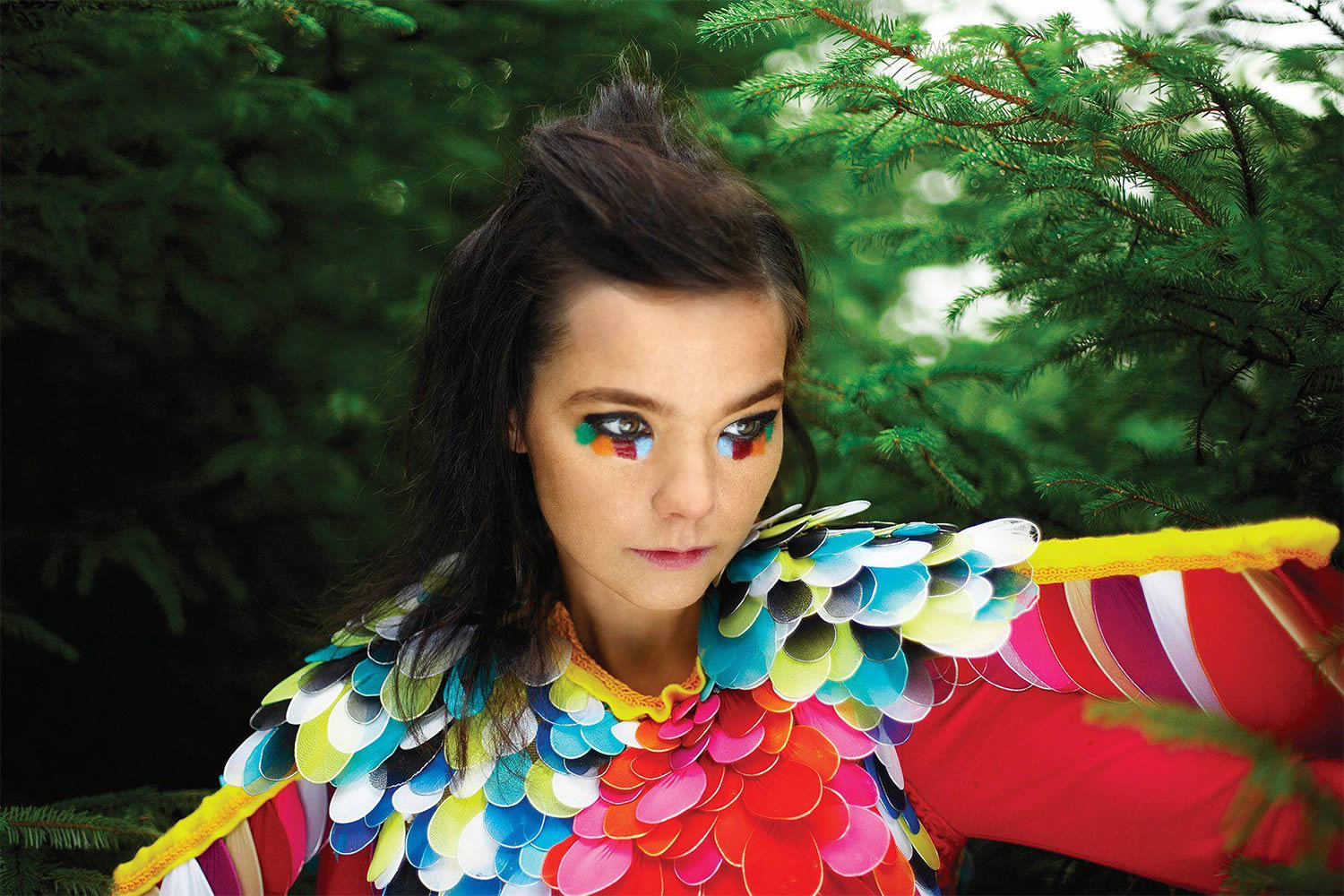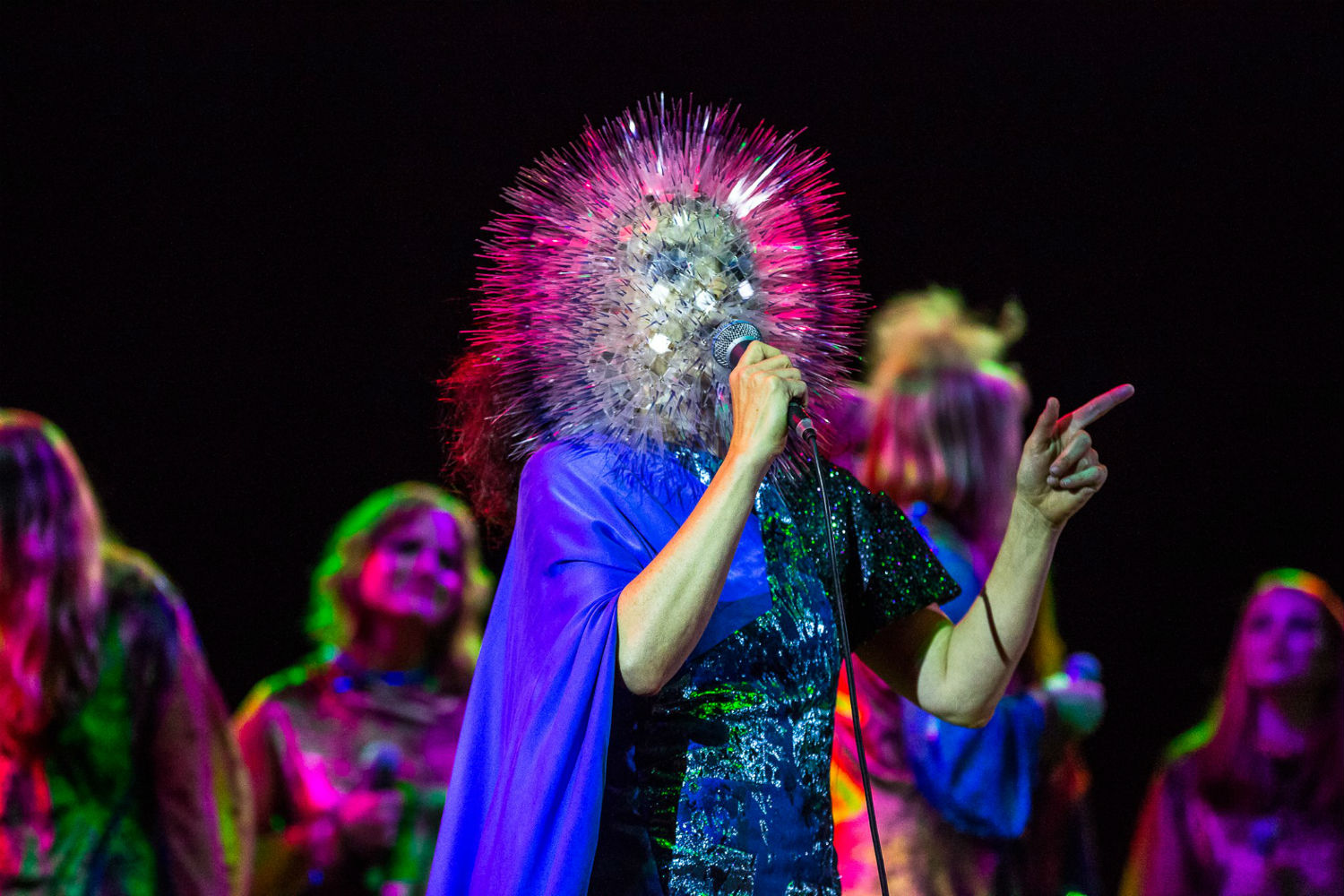 Björk's colourful style, including headpieces by Royal College of Art graduate Maiko Takeda.
Fashion
In many ways Björk is more recognisable for her unorthodox approach to fashion as she is for her highly individualistic music. We all remember her infamous swan oscar dress. When she burst onto the scene in the 90s her fashion choices were informed in large part by the punk aesthetic from her teenage years with the Sugacubes. Combine this with a futuristic/hippie vibe, and you have the defining look for her early music videos. By the time she reached the 2000s she was welcomed in open arms by the fashion industry, collaborating with hip Paris-based design company M/M and championing the dark power of designer Alexander McQueen.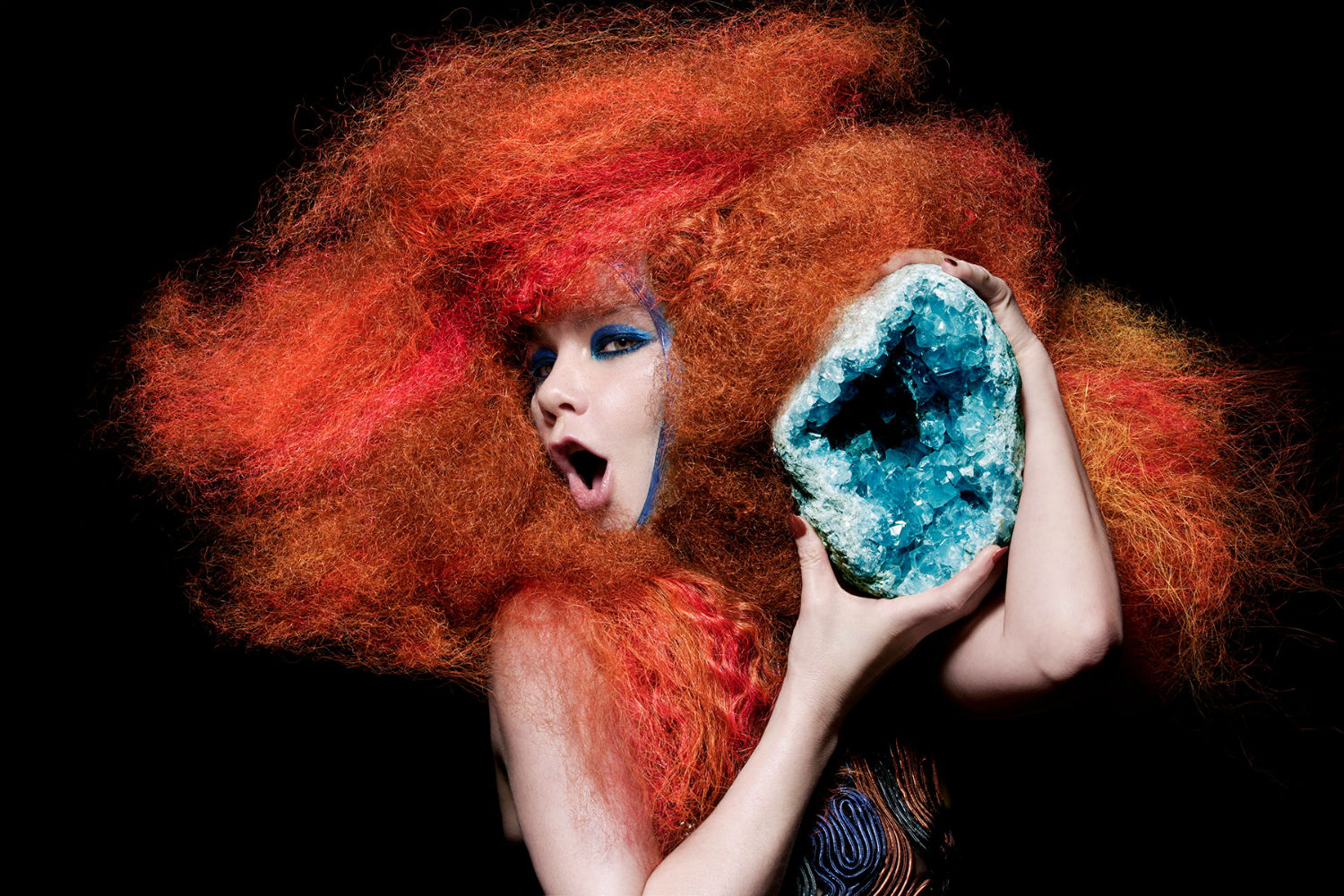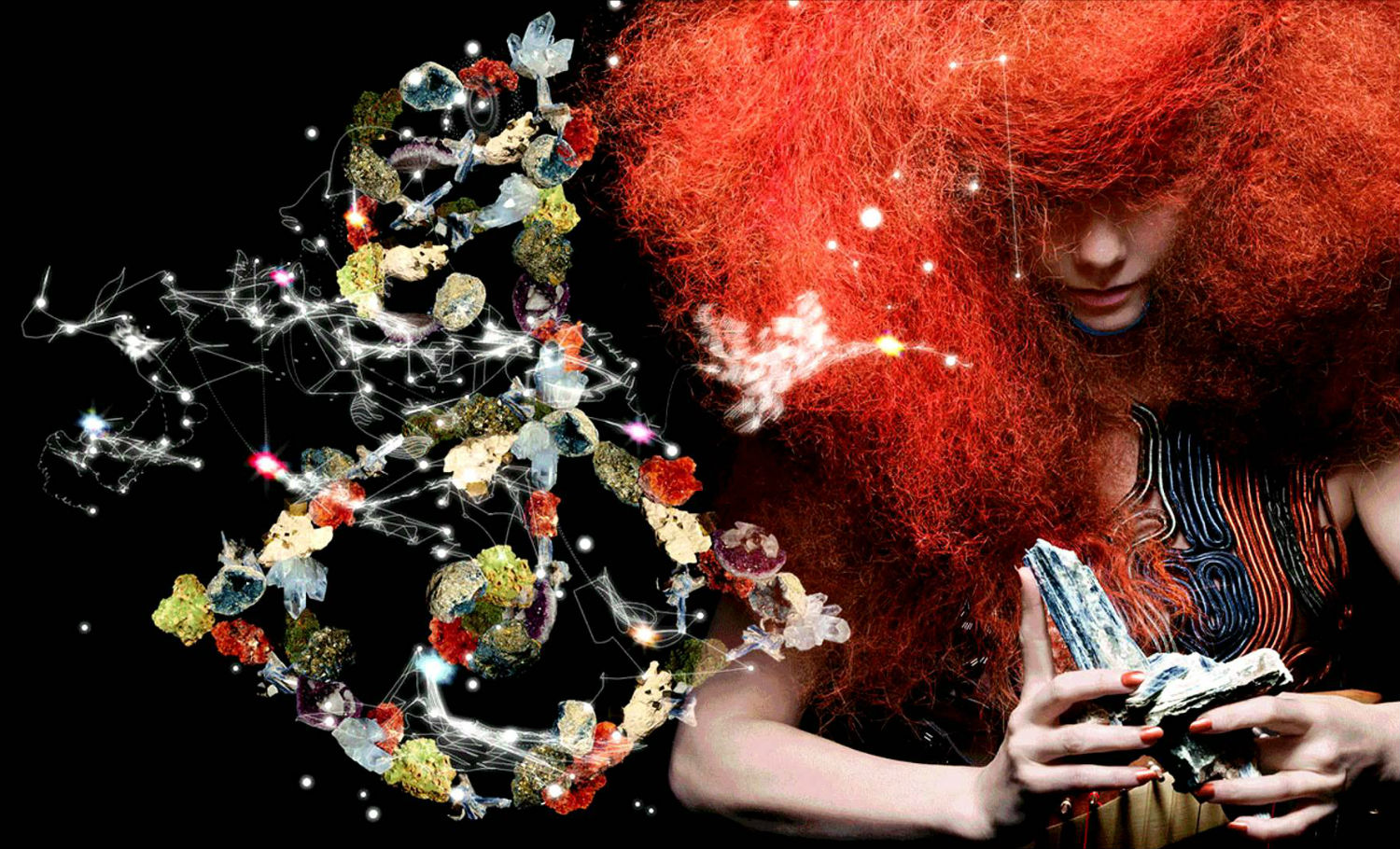 Artwork for her groundbreaking release "Biophilia" by M/M Paris.
Technology
In her 2011 "Biophilia," Björk embraced technology in exciting new ways, working in science fiction and futuristic elements into her musical landscape. Key themes of this record included the physics of sounds, looking at human beings' relationship with the solar system and examining the smallest detail, right down to the atom. It was a multimedia experience that involved an app that linked up with the album and various musicology concepts. This was a piece of music by an artist fully embracing the different ways in which technology can be utilised in exciting ways. She has even joined forces with legendary naturalist David Attenborough for a film exploring the relationship between music and nature in a groundbreaking experiment.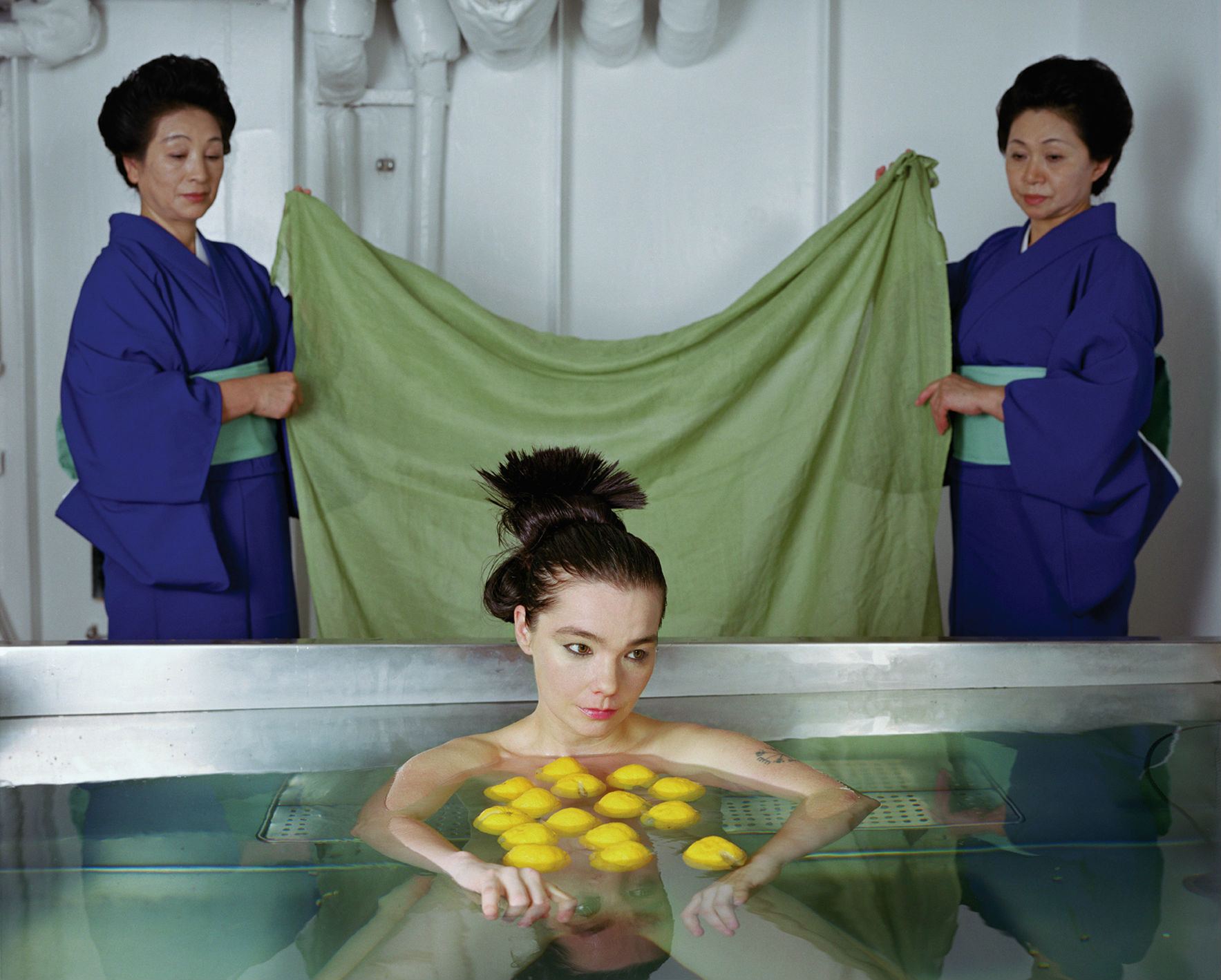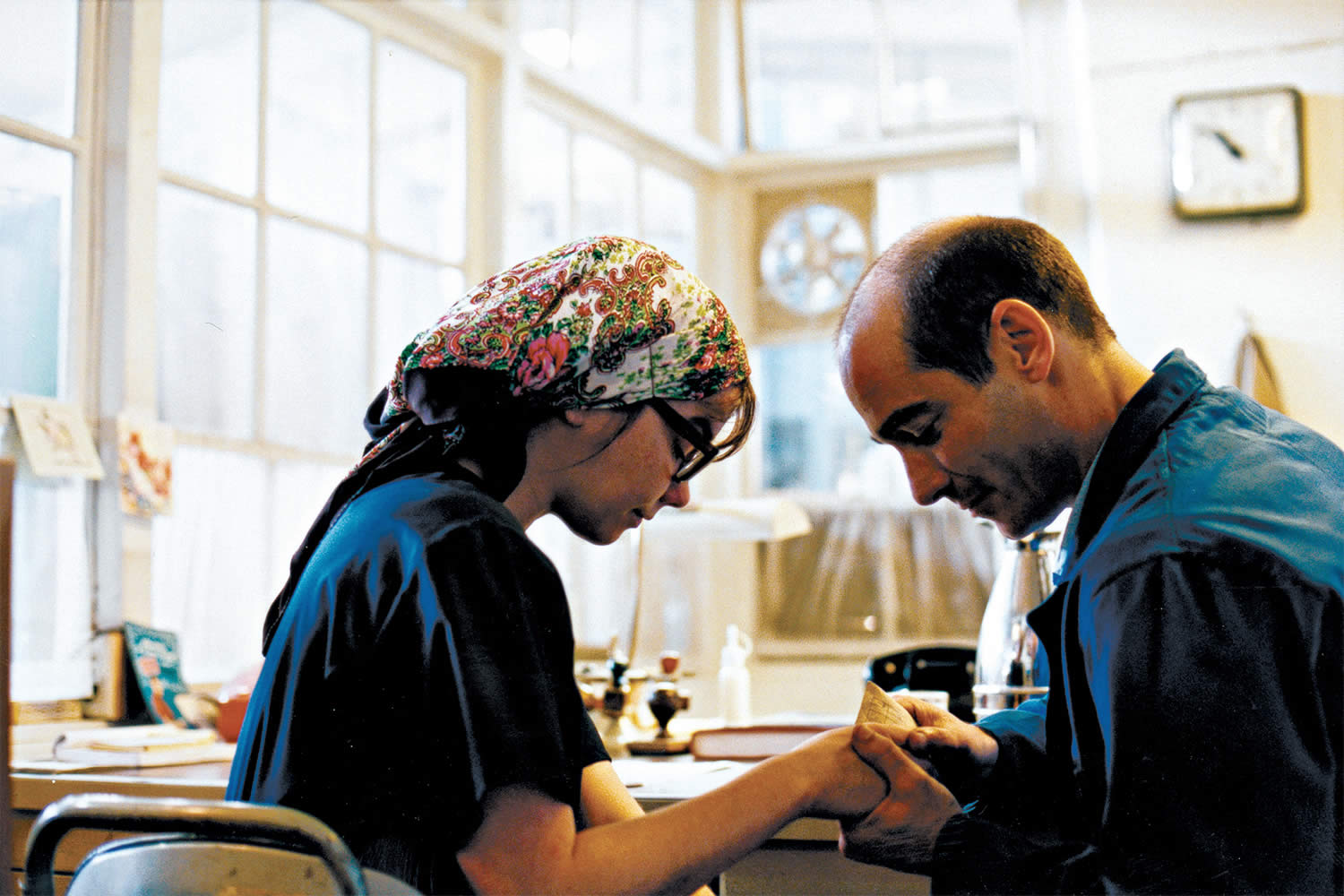 Two of Björk's film roles: "Drawing Restraint 9" by Matthew Barney and "Dancer in the Dark."
Film
Working with Lars Von Trier on misery-fest "Dancer in the Dark," wasn't exactly a pleasant experience for the Icelandic pixie, a key problem being that you had two formidable artists used to getting their own way. She famously said "Never work with a Dane because he will eat your soul," referencing Iceland's controversial status as a Danish colony for hundreds of years. There have been few films since, the most notable being a collaboration with her then artist-husband Matthew Barney in "Drawing Restraint 9." As you'd expect from Barney it is a highly individualistic and visually ravishing oddity, featuring Björk as a westerner aboard a Japanese whaling ship. Any further attempt to explain the plot would be fruitless. But the film is worth seeing for the costumes, set design and Björk's captivating presence alone.
Images © respective photographers, publications and film studios.