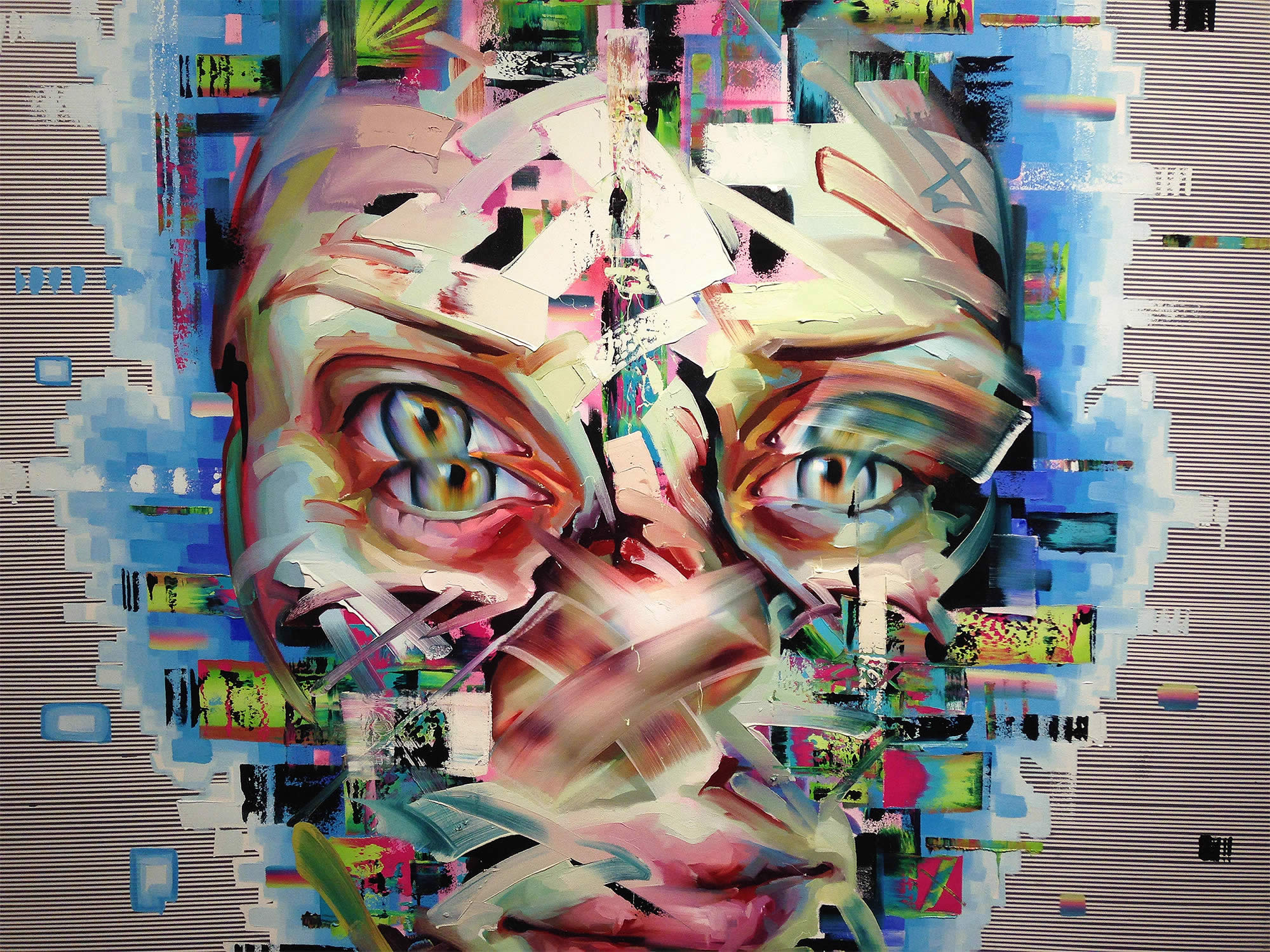 Justin Bower creates larger than life portraiture for a technological era. His paintings explore the implications of our fragmented experience beautifully. Each of his cyborgs emulate tragic and elegant emotions, reflecting on the "effect/trauma technology has on the individual that has infected the daily lives of contemporary man." [1] He multiplies eyes and noses to disorient the viewer, but also hopes that it will "awaken them from a techno-slumber." [2]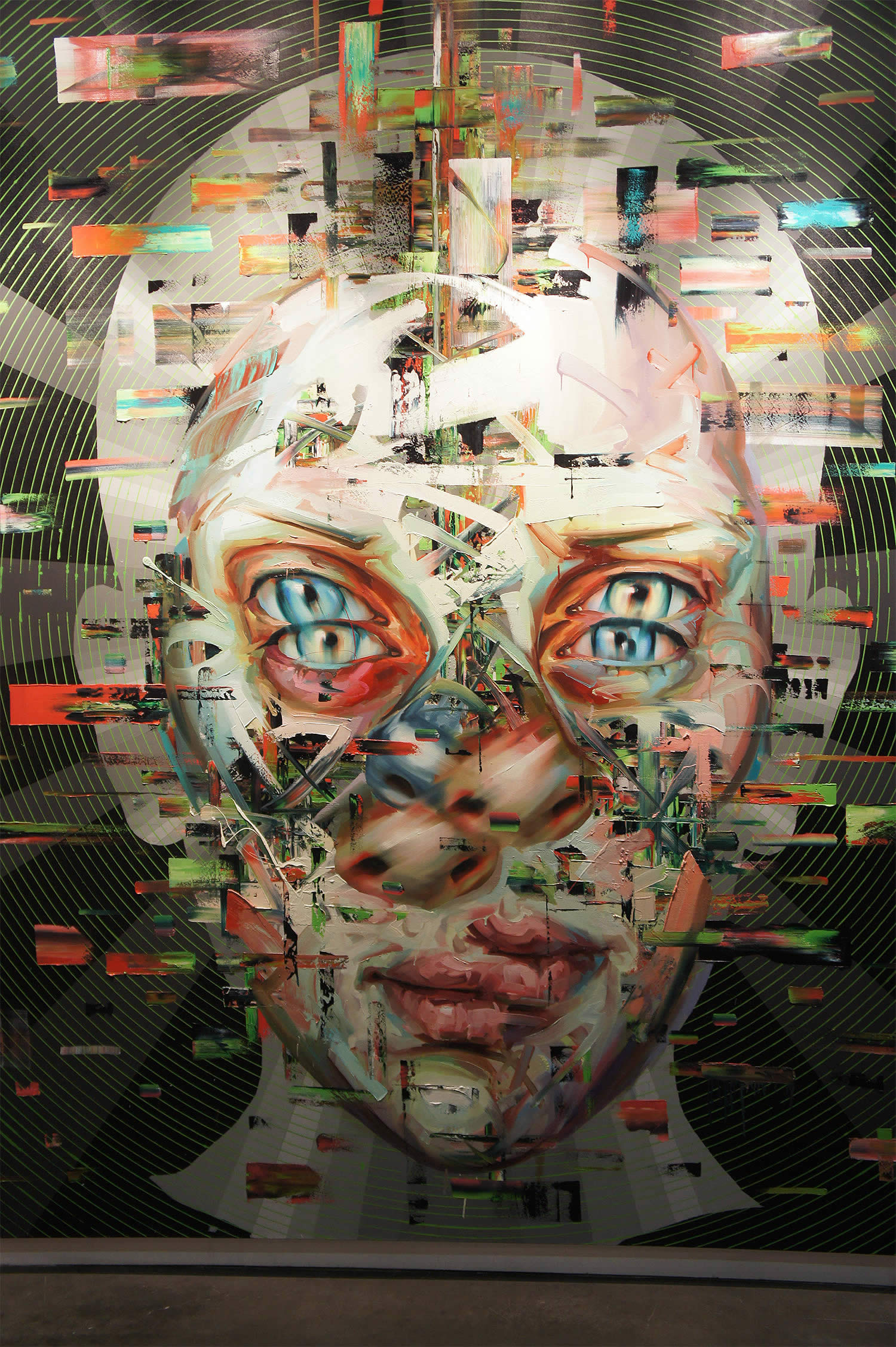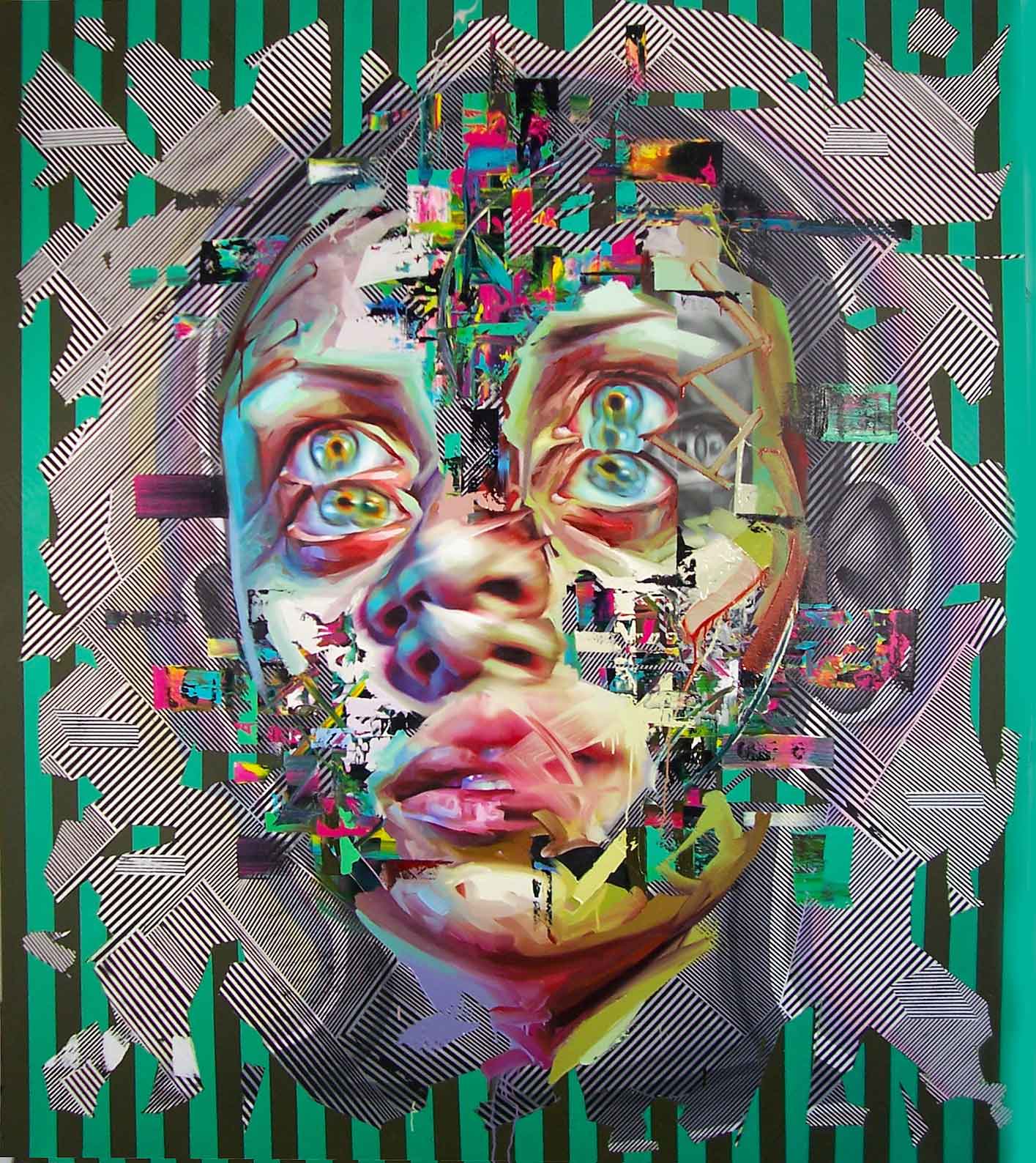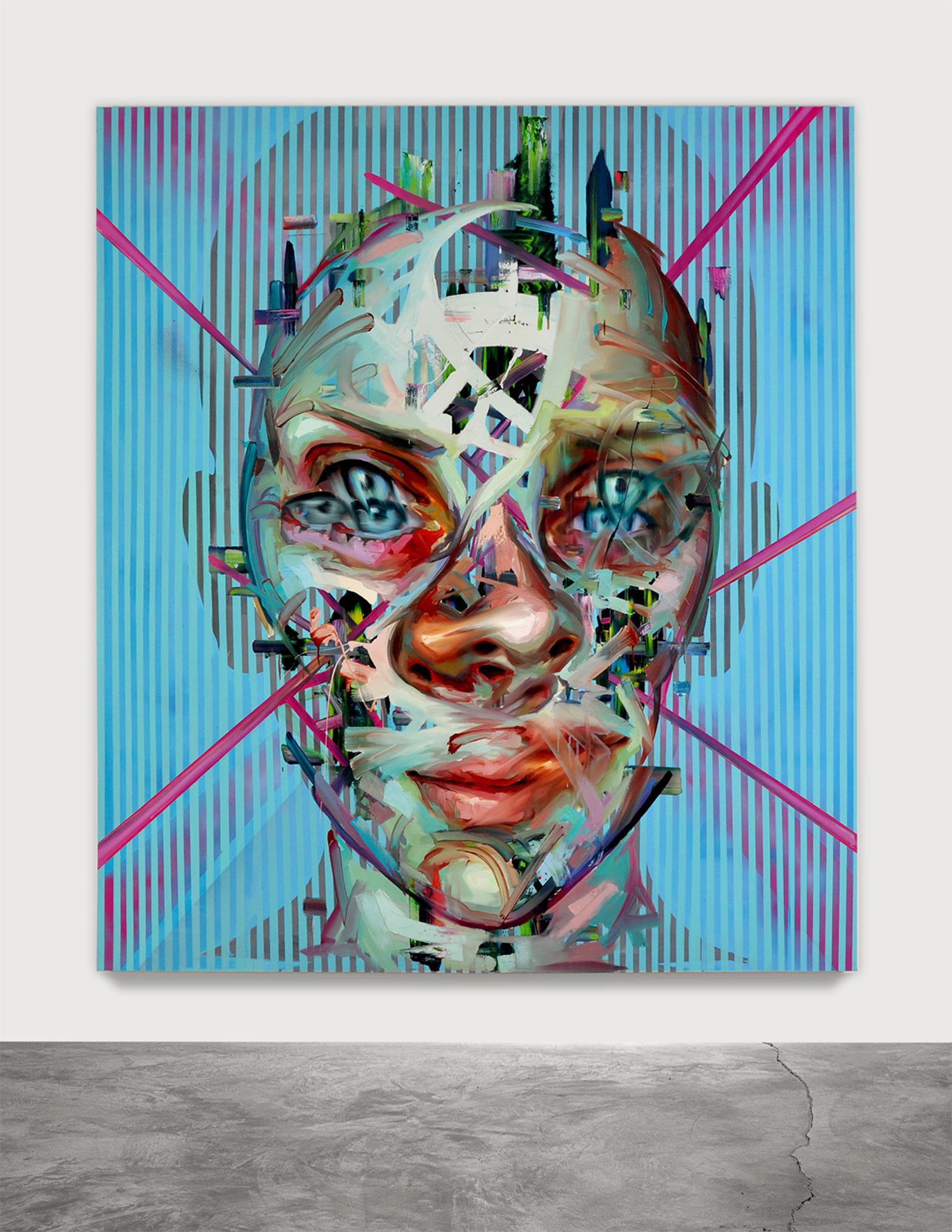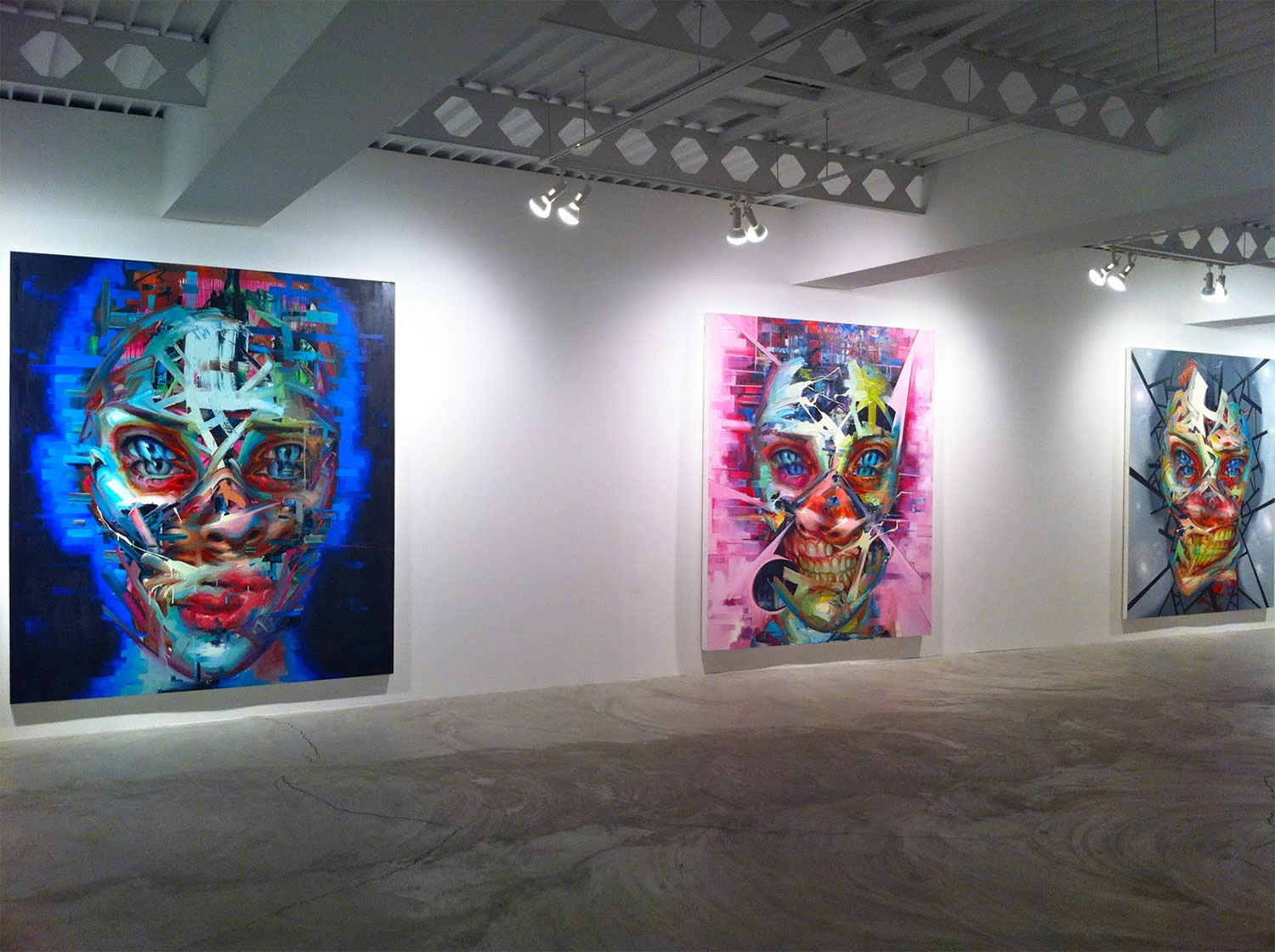 1/2 Bower, Justin. "About." Retrieved on March 20, 2015.

All other images © Justin Bower.