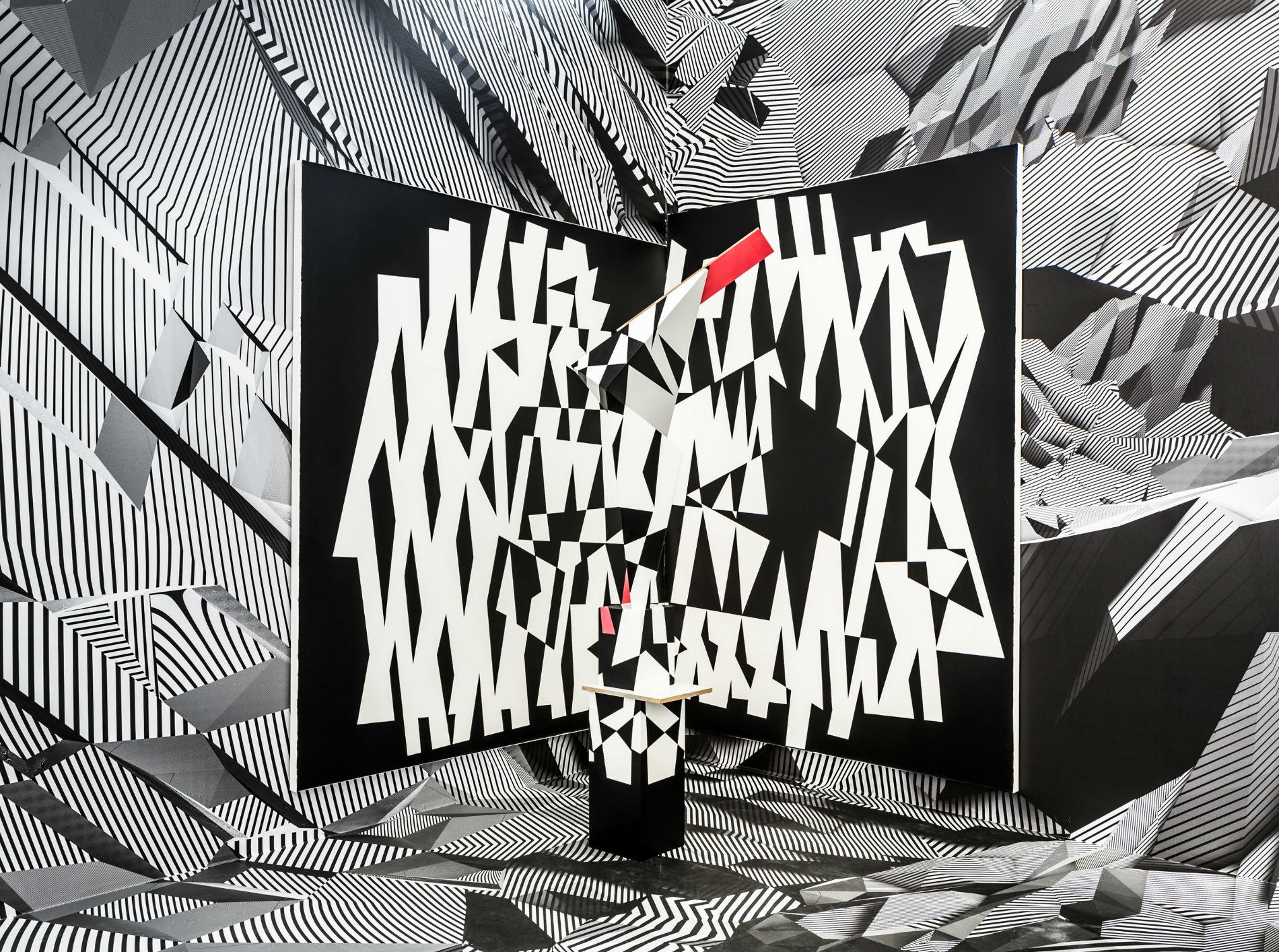 Known throughout the world by its shorthand form, Op Art, Optical Art is an art movement which has its roots in older art periods during the 20th century, including Cubism and Dada.
It flourished in the 1960s with wonderful artists like Bridget Riley and Jesús Rafael Soto who put their own unique stamp on the practise. They used geometric shapes and forms to play with optical tricks and create illusions.
Today the Internet may be flooded with countless cheesy examples of optical GIFs and memes passing for art, but if you look hard enough, you can find talented people working within this field. Here are some of the best, old and new.
Top: Tobias Rehberger and his striped, black and white illusions.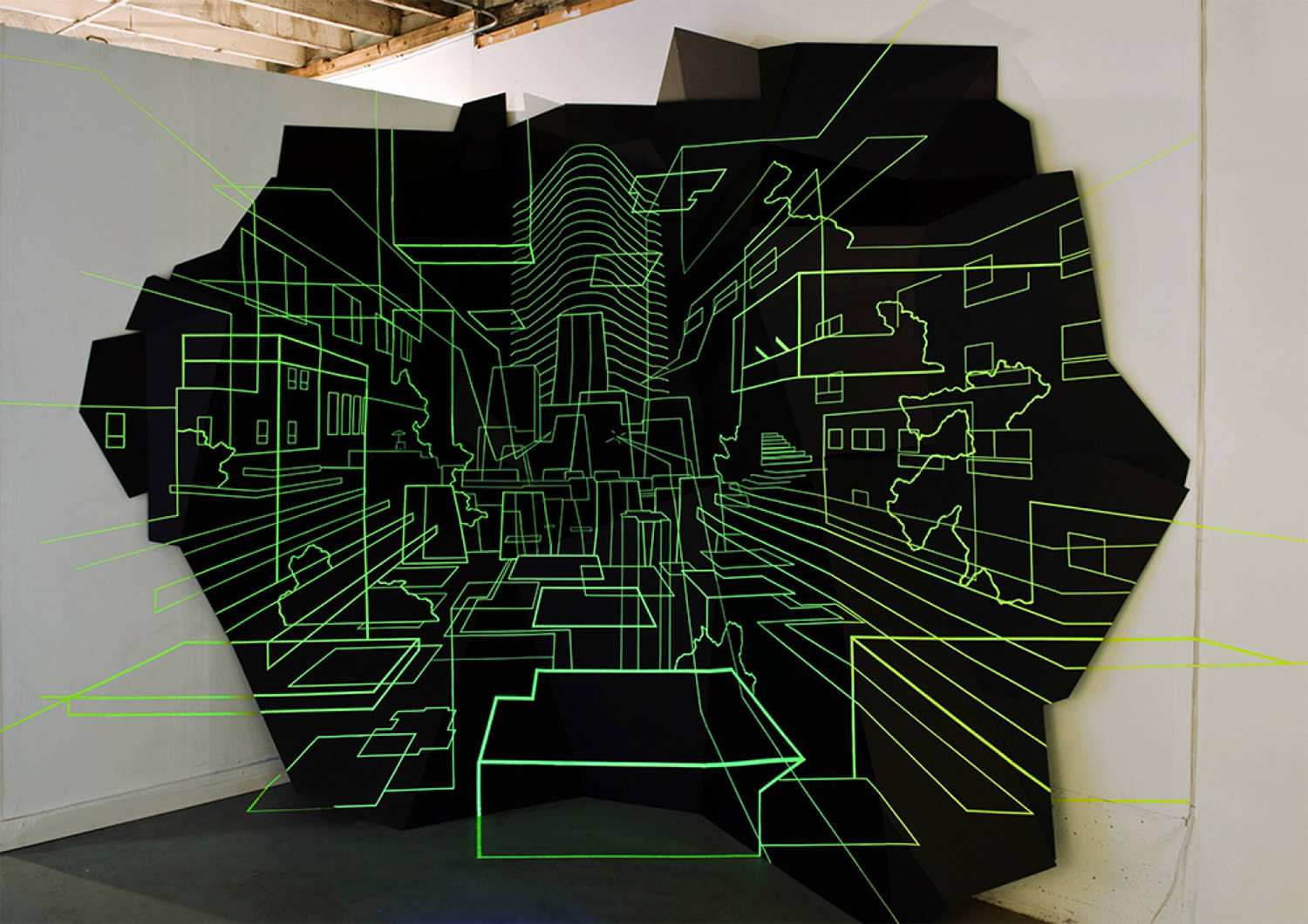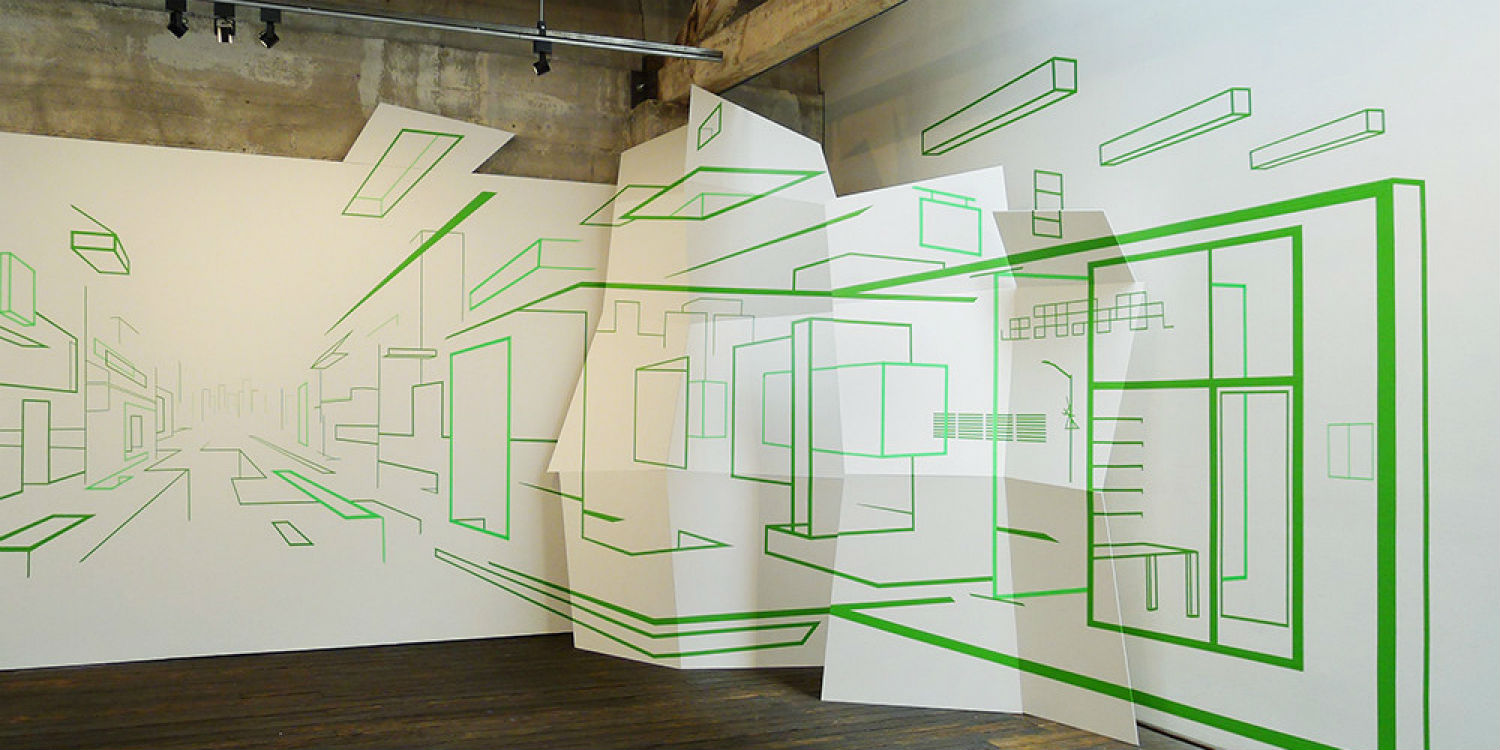 Damien Gilley shows us all what can be achieved with some coloured tape and a little imagination.
Damien Gilley
Based in Portland, Oregon, Damien Gilley in a visual artist who creates elaborately constructed illusions by using simple household items, for example strips of coloured tape. He manages to utilise space in smart and mind-bending ways, drawing the eyes of the viewer further and further into his abstract set-ups.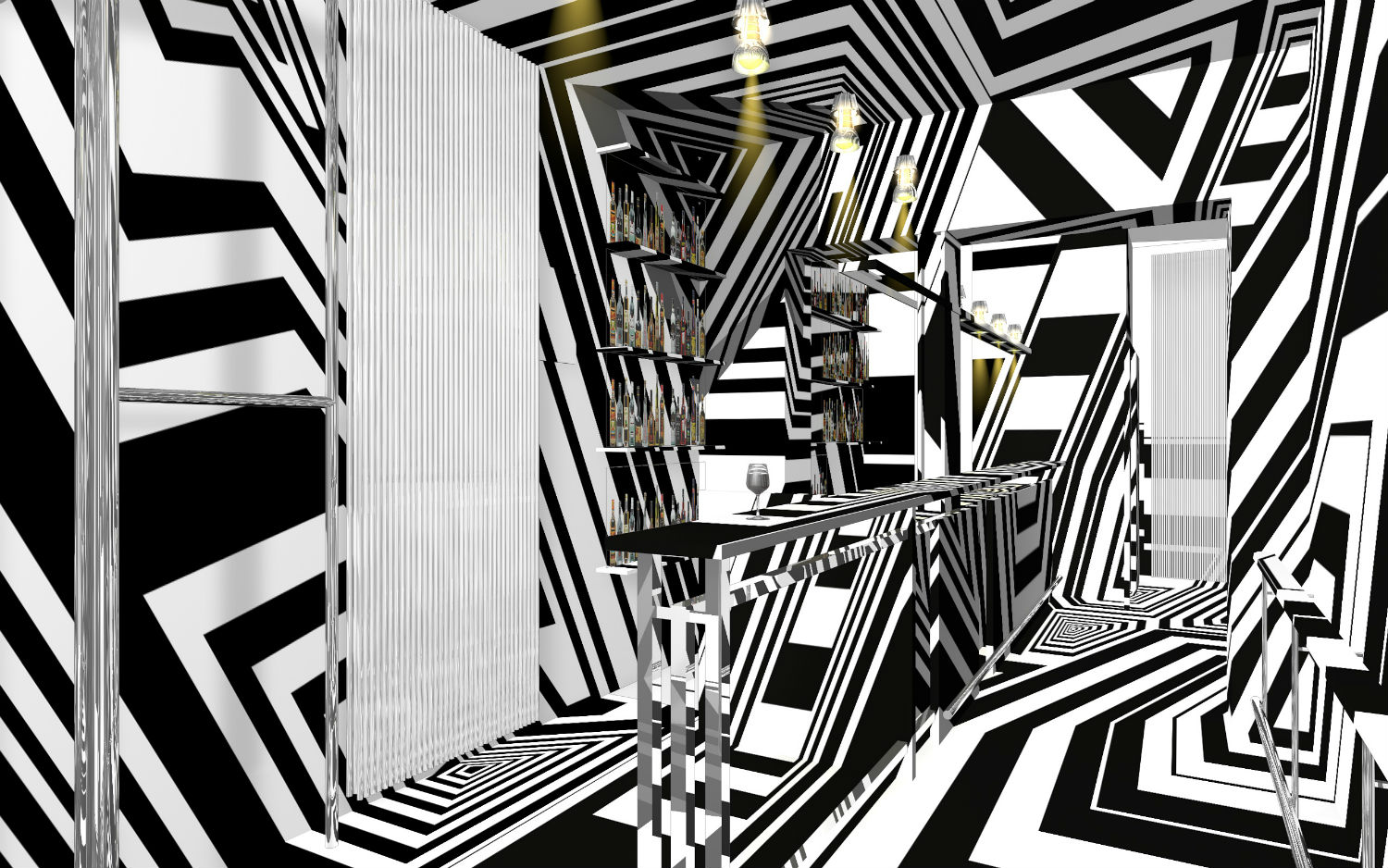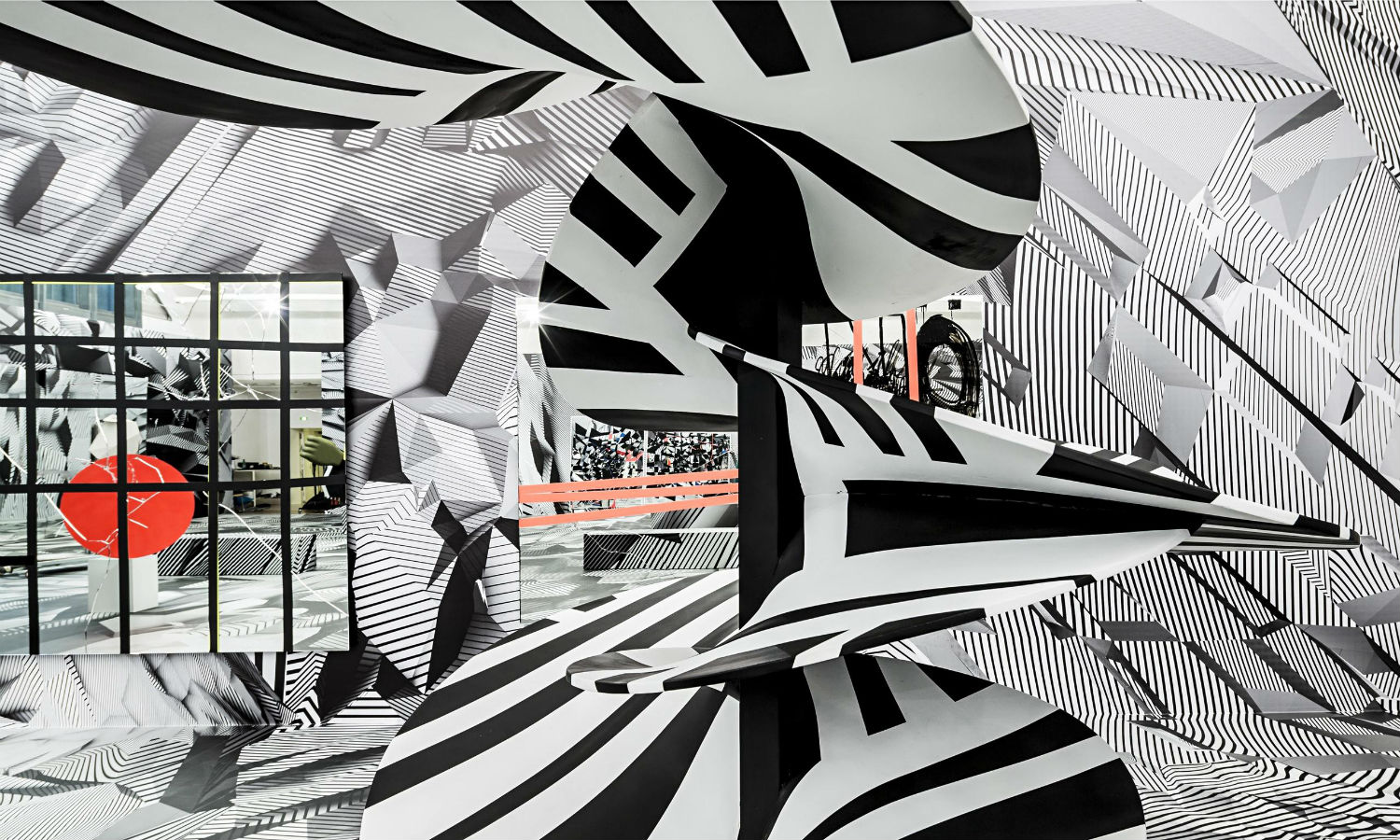 German artist Tobias Rehberger and his playful wonderland of mirrors and geometric patterns.
Tobias Rehberger
The work of German sculptor and artist Tobias Rehberger is rooted in Op Art. He uses optical tricks in his brash and bright pieces, which bring together many contrasting elements and colours in exciting ways. Simple shapes like spots and stripes are transformed into complicated compositions and grand installations, which dazzle the eye and stimulate the mind.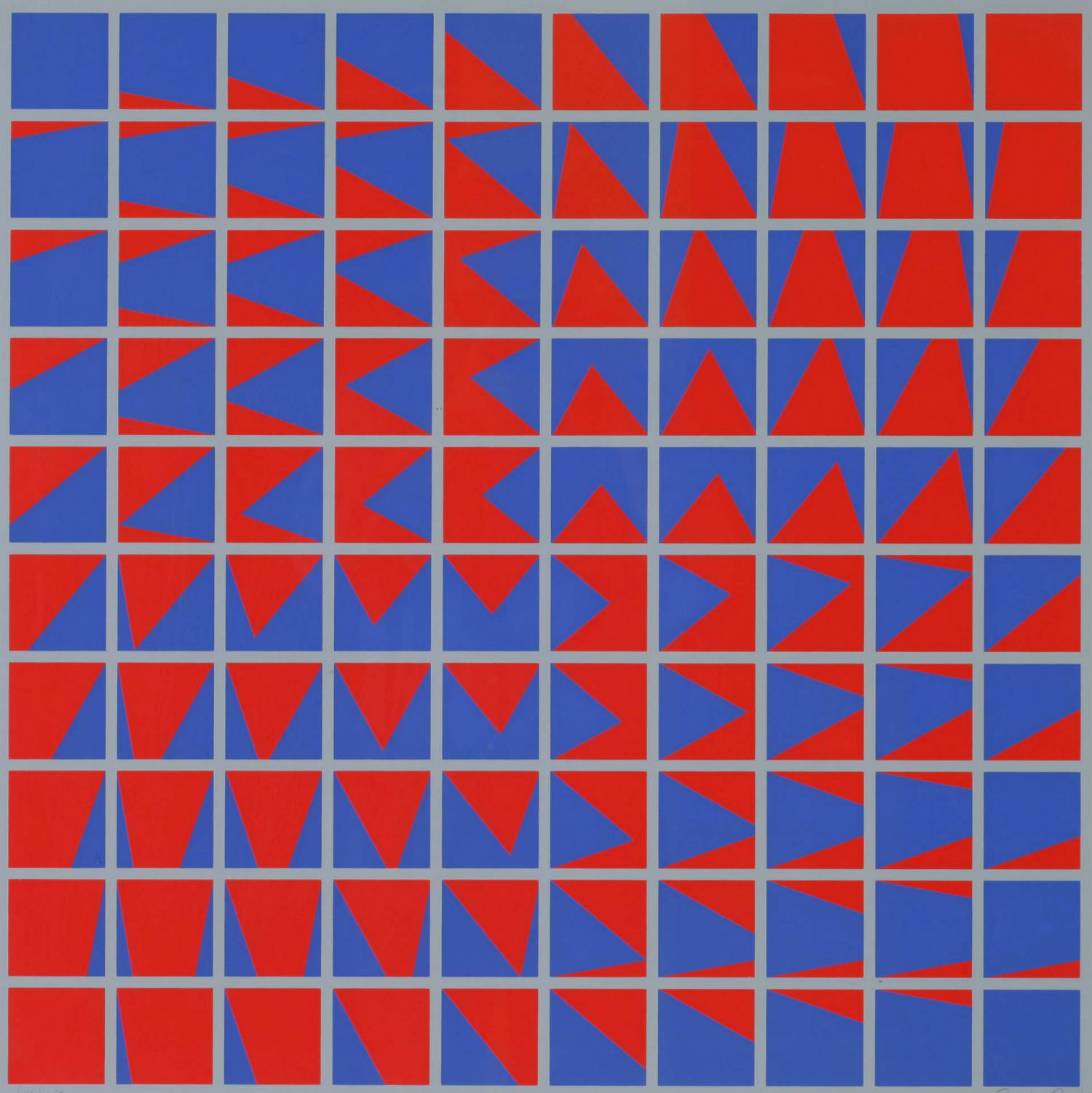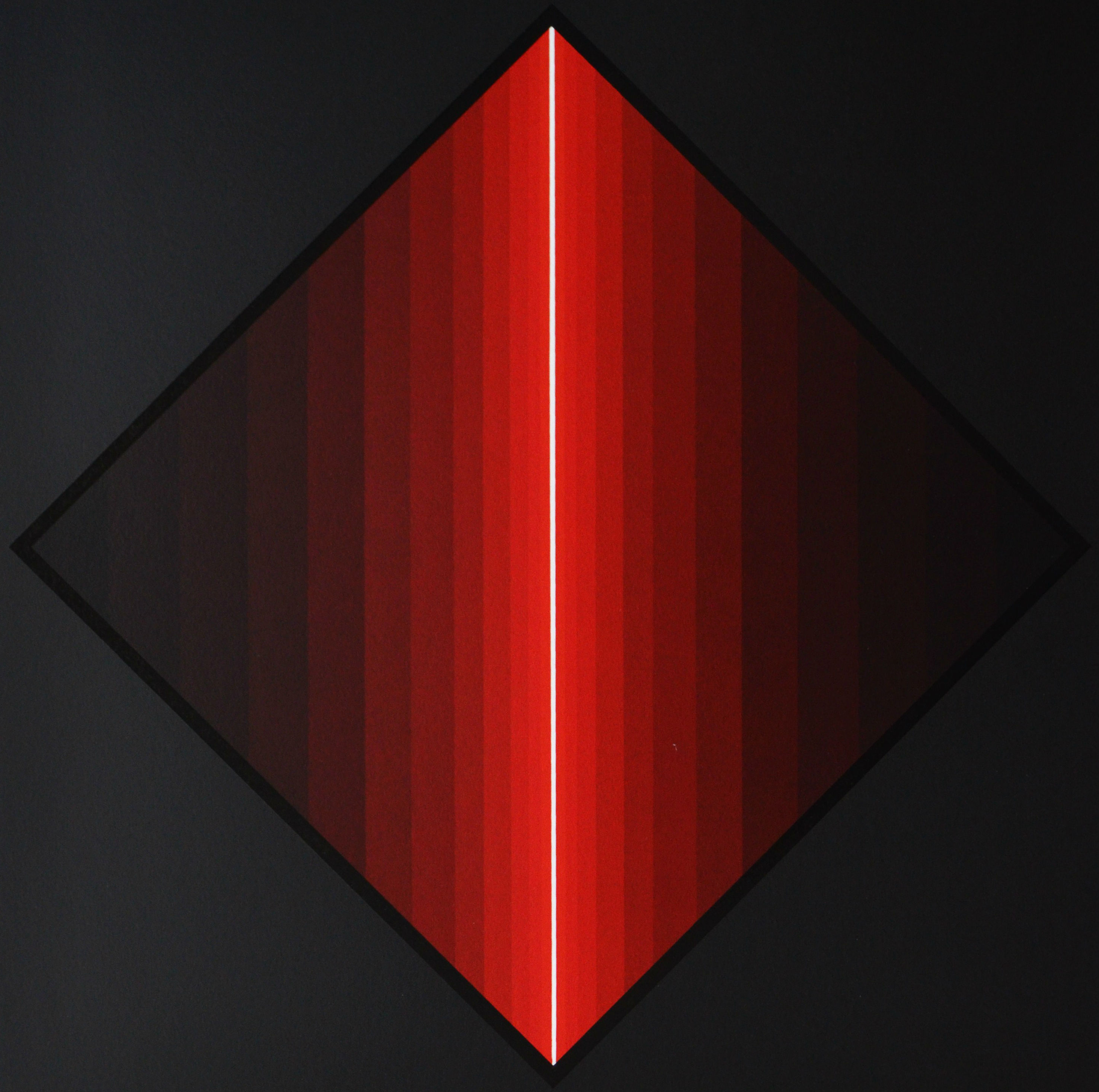 Let your eyes and mind drift into the intoxicating optical tricks of Horacio Garcia Rossi.
Horacio Garcia Rossi
Look hard enough into the canvases of Argentine painter Horacio Garcia Rossi and his graphic outlines and block colours will start to merge into sumptuous, abstract swirls. Favouring the old adage that "less is more," his work is all the more powerful for this attention to austerity and restraint.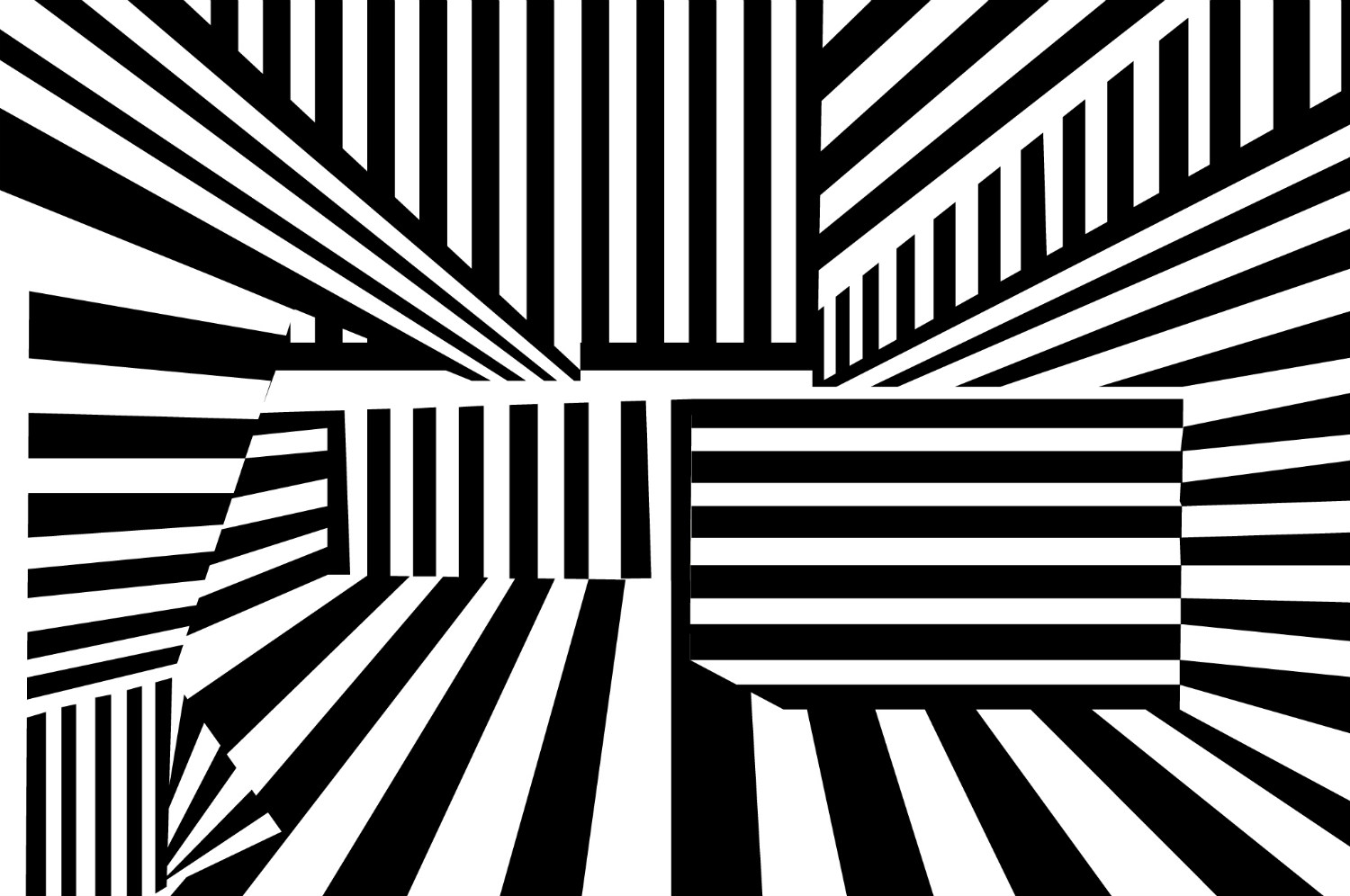 Vasarely helped to start a new art movement with his iconic "Zebra" print.
Victor Vasarely
Widely regarded as the Godfather of Op Art, the Hungarian-born, French artist Victor Vasarely is a much admired figure and a constant source of inspiration for the younger generation. When he created his "Zebra" work in 1938 many consider this to be the very first example of what we now consider to be Optical Art. Bow before him, mere mortals.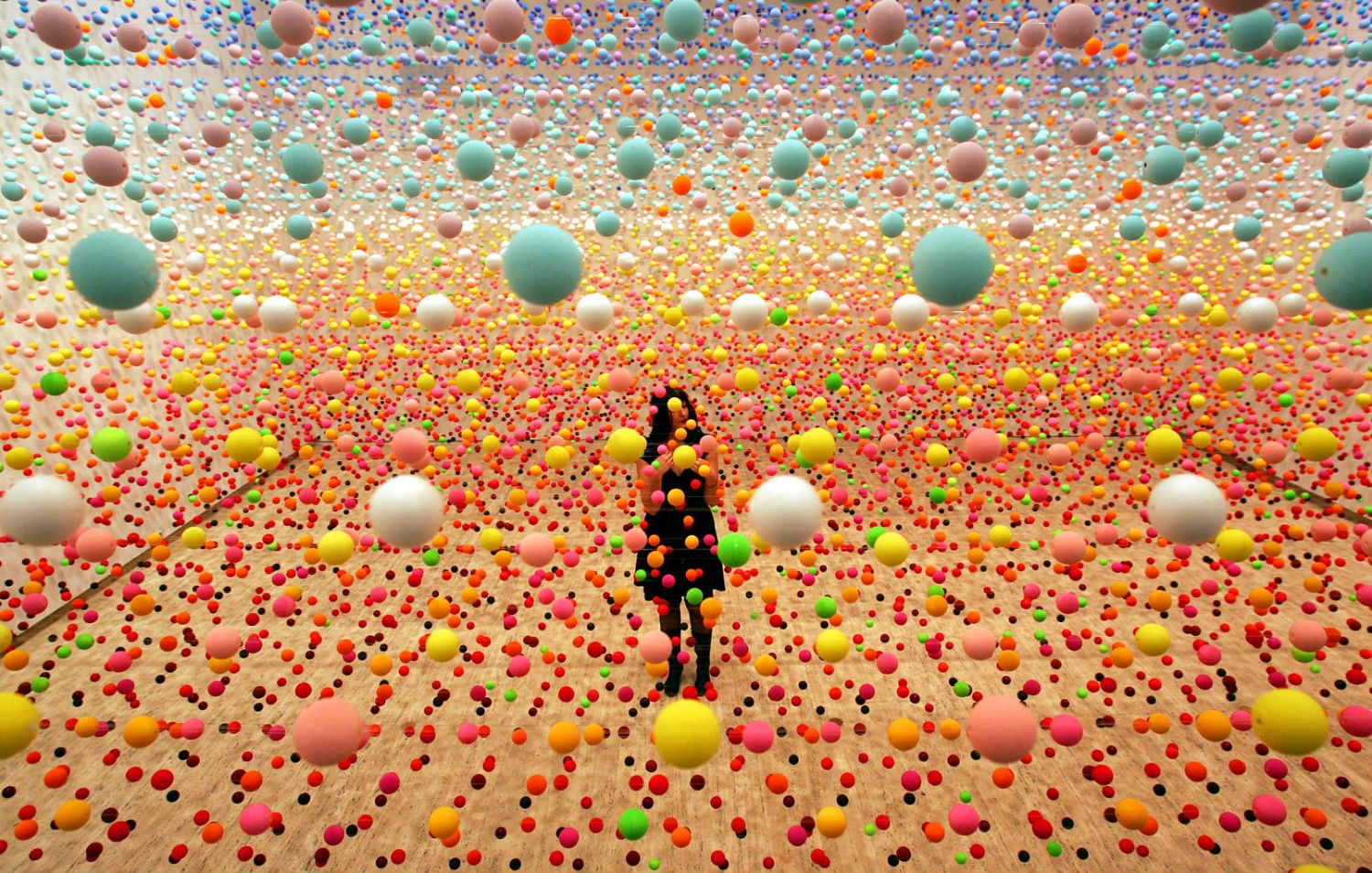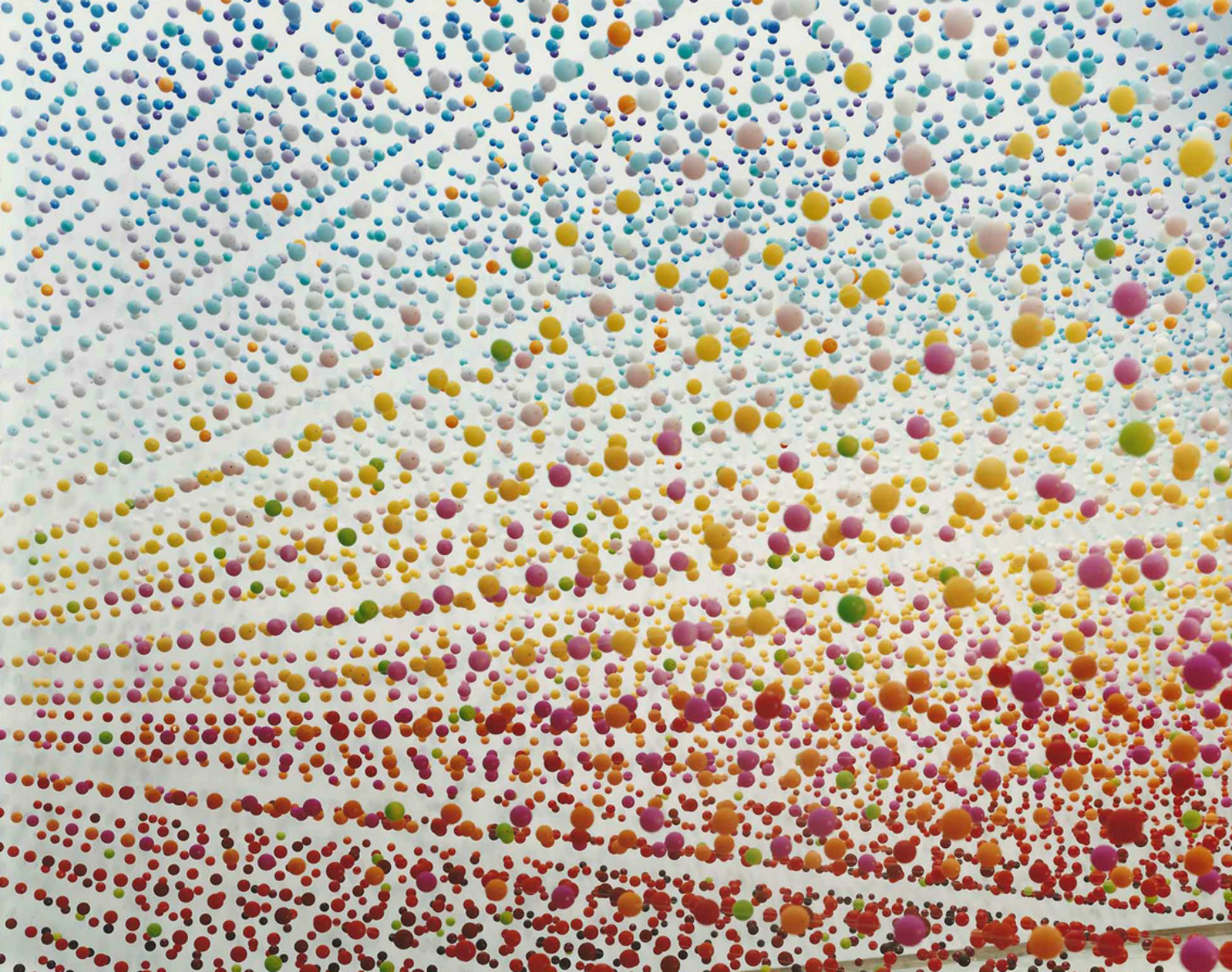 Australian native Nike Savvas has a lot of fun creating mind-bending installations, using multi-coloured balls.
Nike Savvas
With a fondness for repeated geometric forms and suspending hundreds of bouncy balls from gallery ceilings, contemporary artist Nike Savvas has a growing international presence thanks to some big shows over the last few years in the UK, US and her native Australia. Visually engaging, her art is an immersive experience, allowing visitors to step inside the elaborate illusions that she creates with skill and grace.
Images © respective artists and galleries.