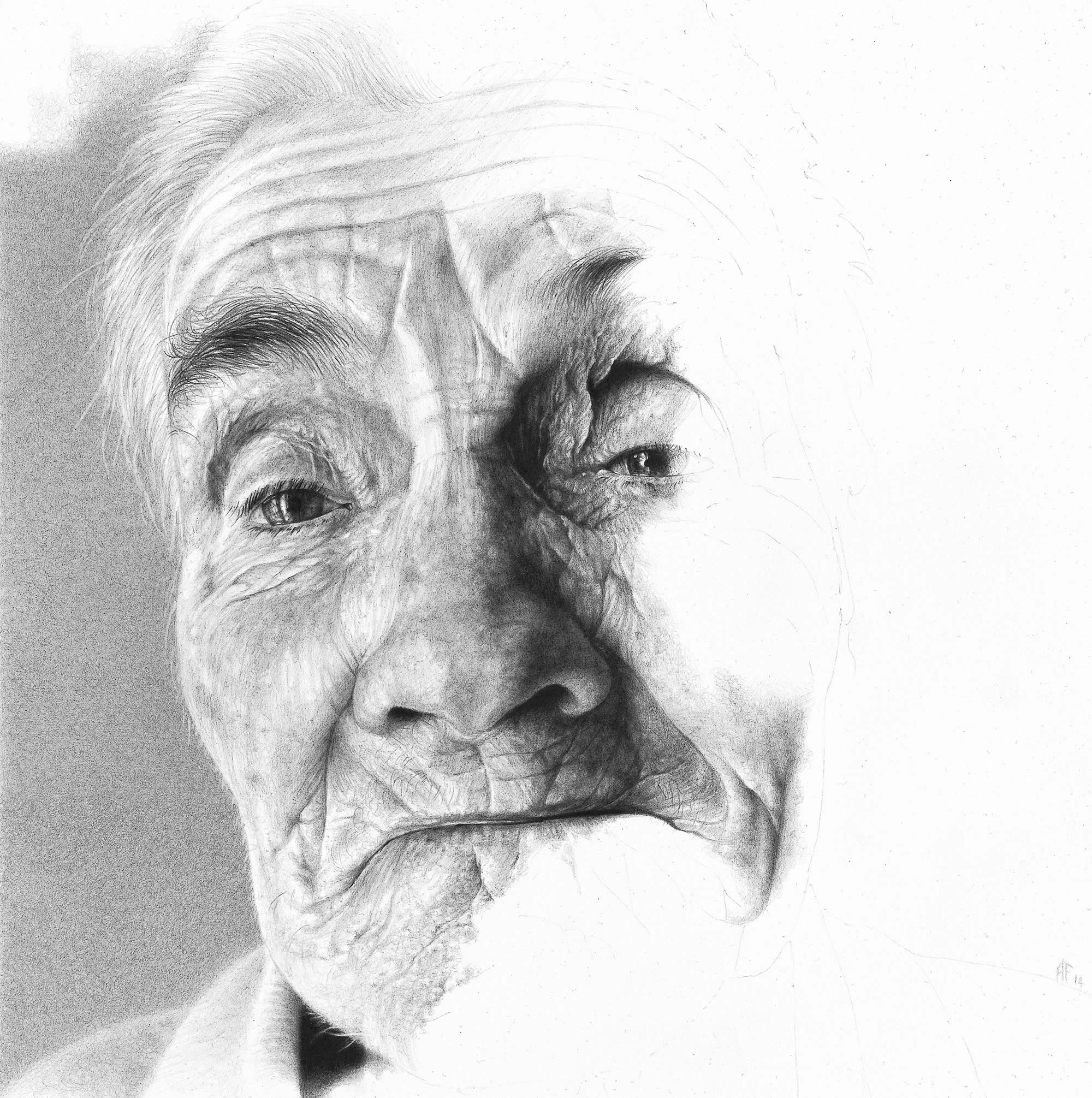 We are all getting older whether we accept it or not. There will be wrinkles, grey hairs, curved spines and many other changes to our bodies.
It is life, the harsh reality, and one that Italian artist Antonio Finelli portrays in his series of drawings from the last four years. Men with flat caps, women with thick-lens glasses, they are all here in pencil detail but not just as portraits, there is more to these works as Finelli explains in this interview.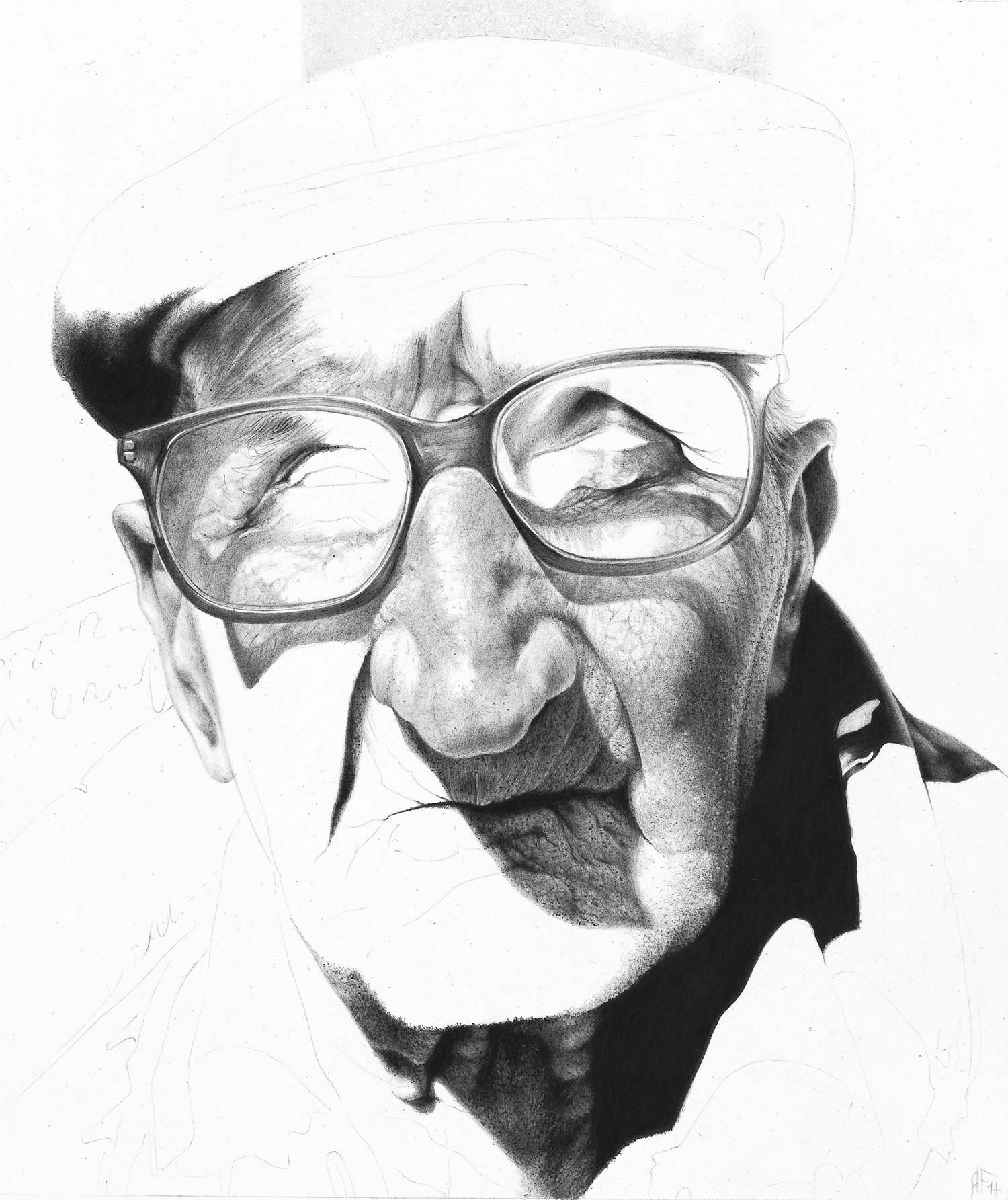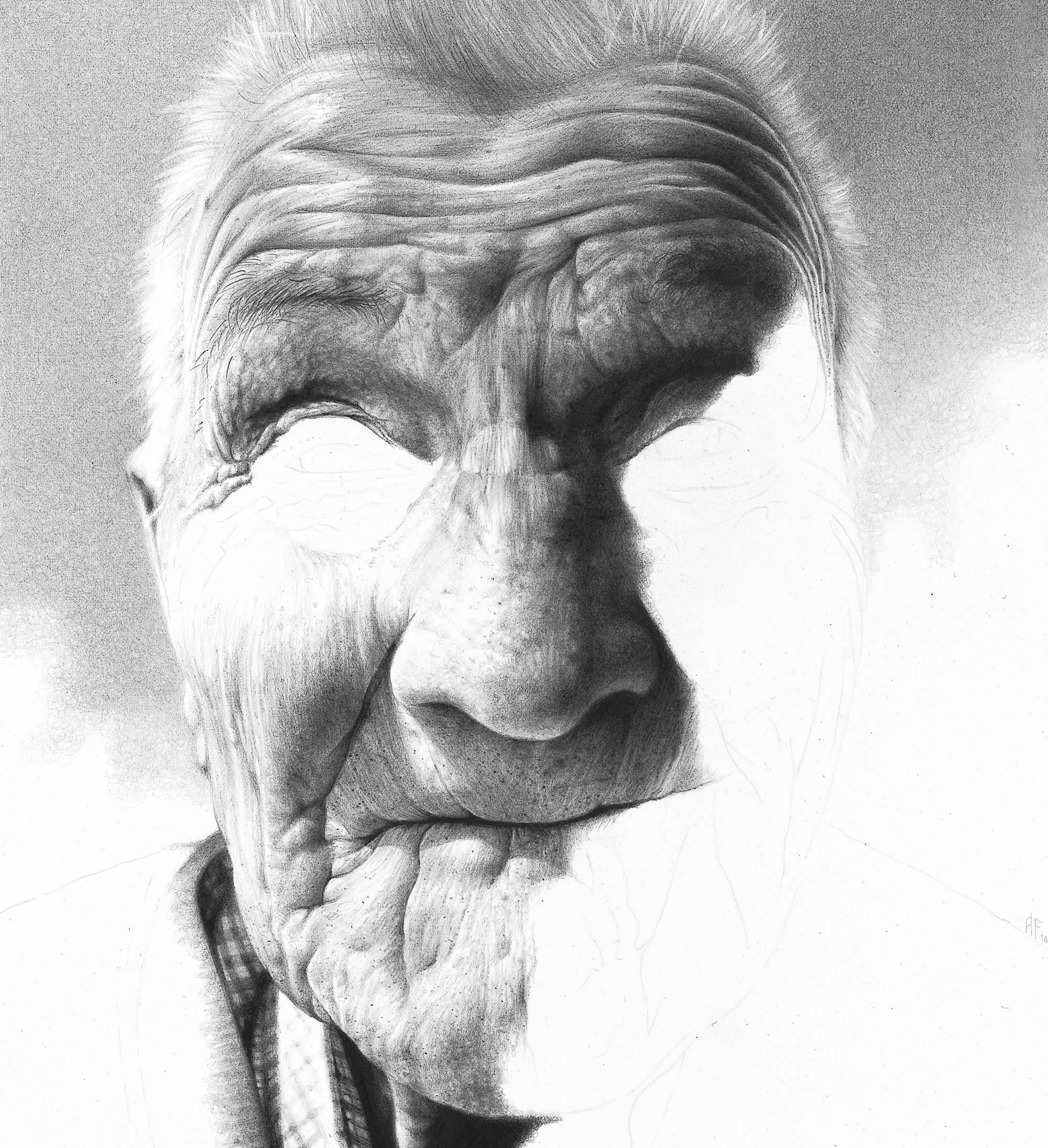 Images part of a series titled "Self-portrait" by Antonio Finelli.
Who are these people?
I met these people on the street and got to know them by chance. Once I knew who they were and what they did in the past, I used their faces as subject of my work.
Why have you chosen to illustrate the elderly?
The theme of my work is not creating portraits, but rather the passage of time on human skin. I am highly fascinated by the change of the body and its transformation over time. The skin, that is the most external lager of our body enriches itself continuously with signs, lines, marks and points. These changes testify the passing of a life full of emotions and experiences.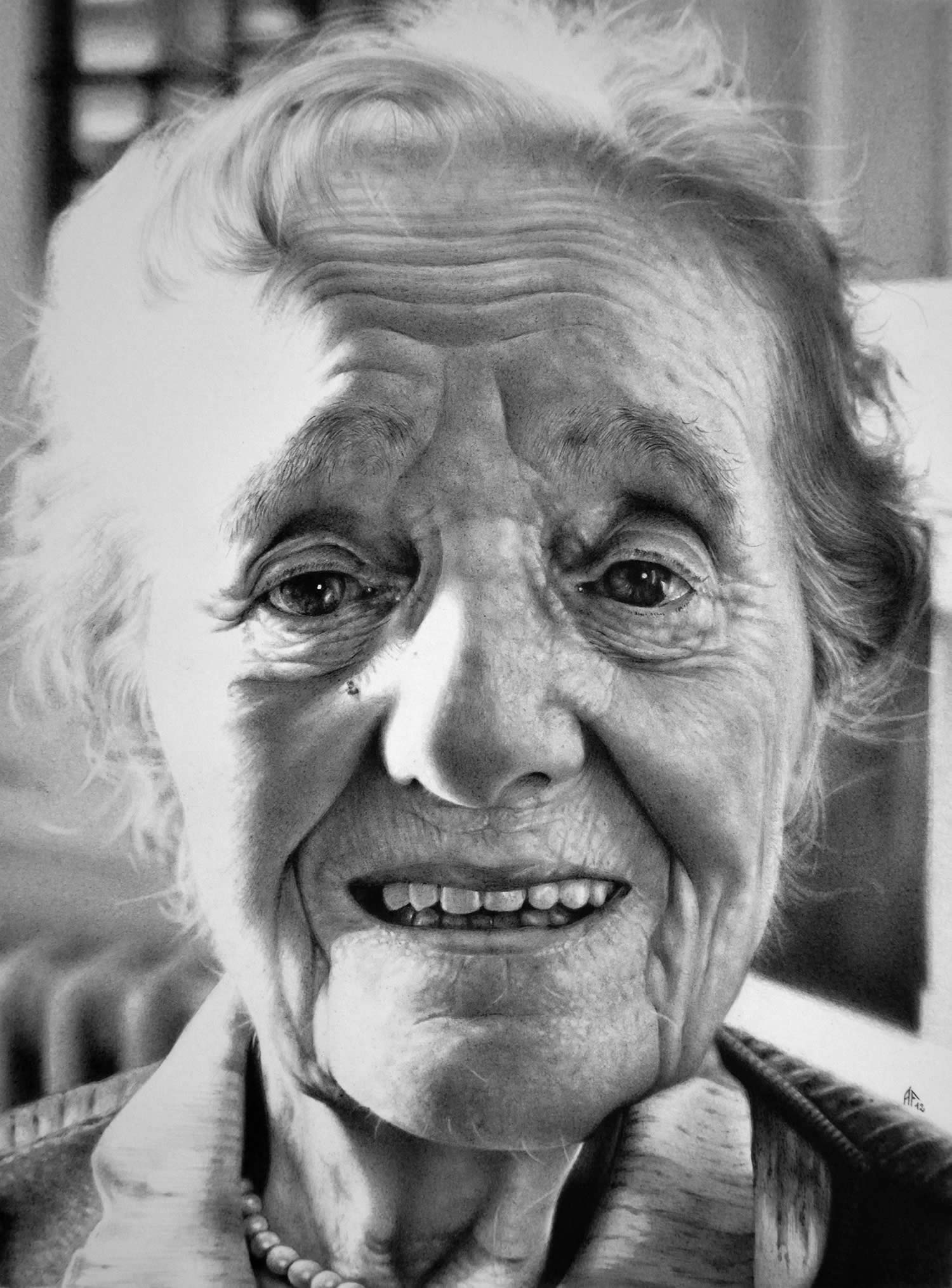 Finelli illustrates with pencil on paper (dimensions ranging from 7 x 9 in [20 x 26 cm] to 9 x 10 in [23 x 27 cm]).
How did you get involved in Photorealism?
I've never deliberately chose to work in hyperrealism, but since the basis of my academic training was classical it forced me to work in a virtuous and maniacal way. The aim of my artwork isn't creating realistic drawings but rather the documenting of a reality, a status: ageing; this task has to be carried out in a surgical way, with extreme precision and obsession. This is the reason why I arm myself with a lot of patience, well-sharpened pencils, rubbers and magnifiers.
How long does it take to make a drawing?
It takes about 15 to 20 days of work (an average of 150 hours).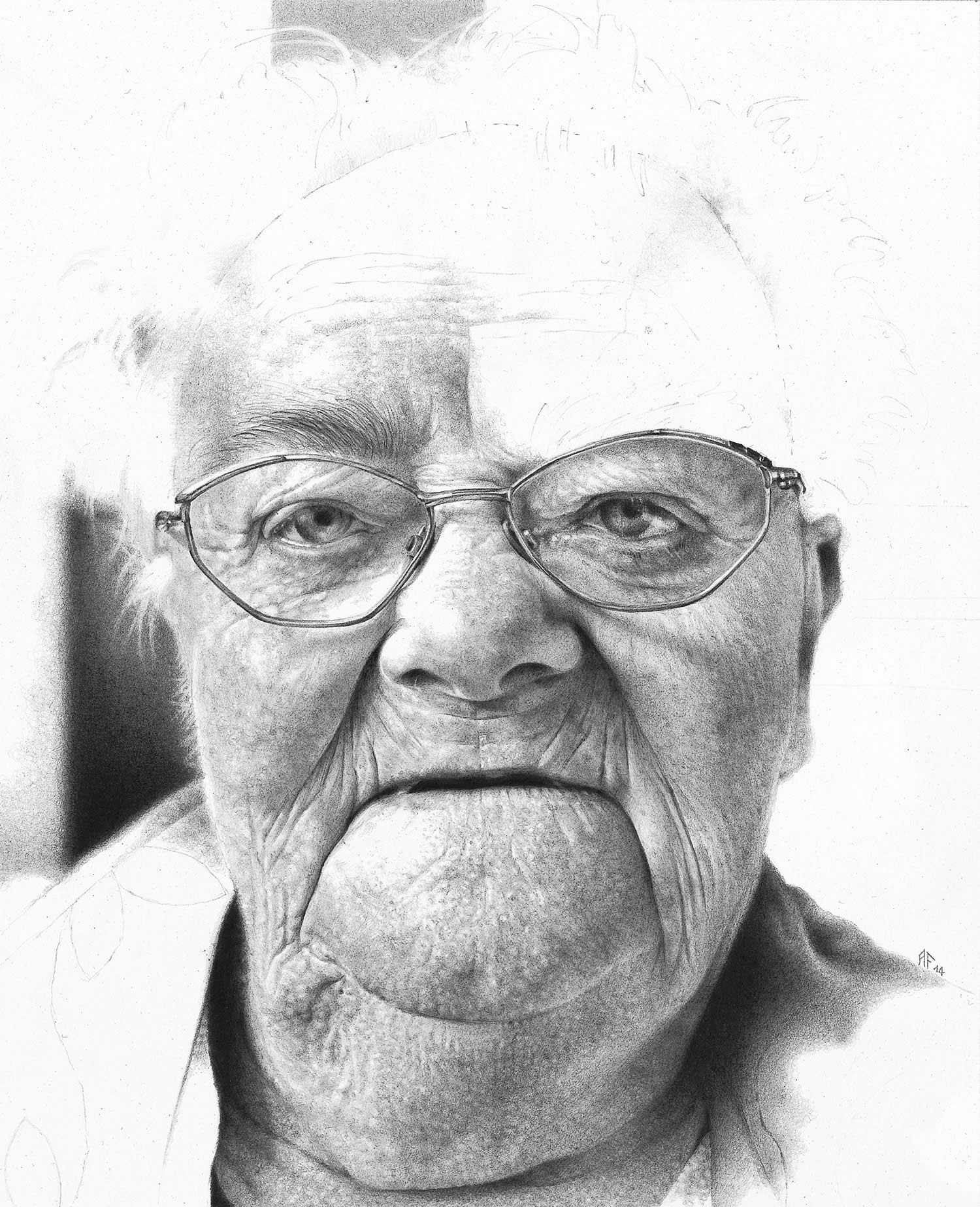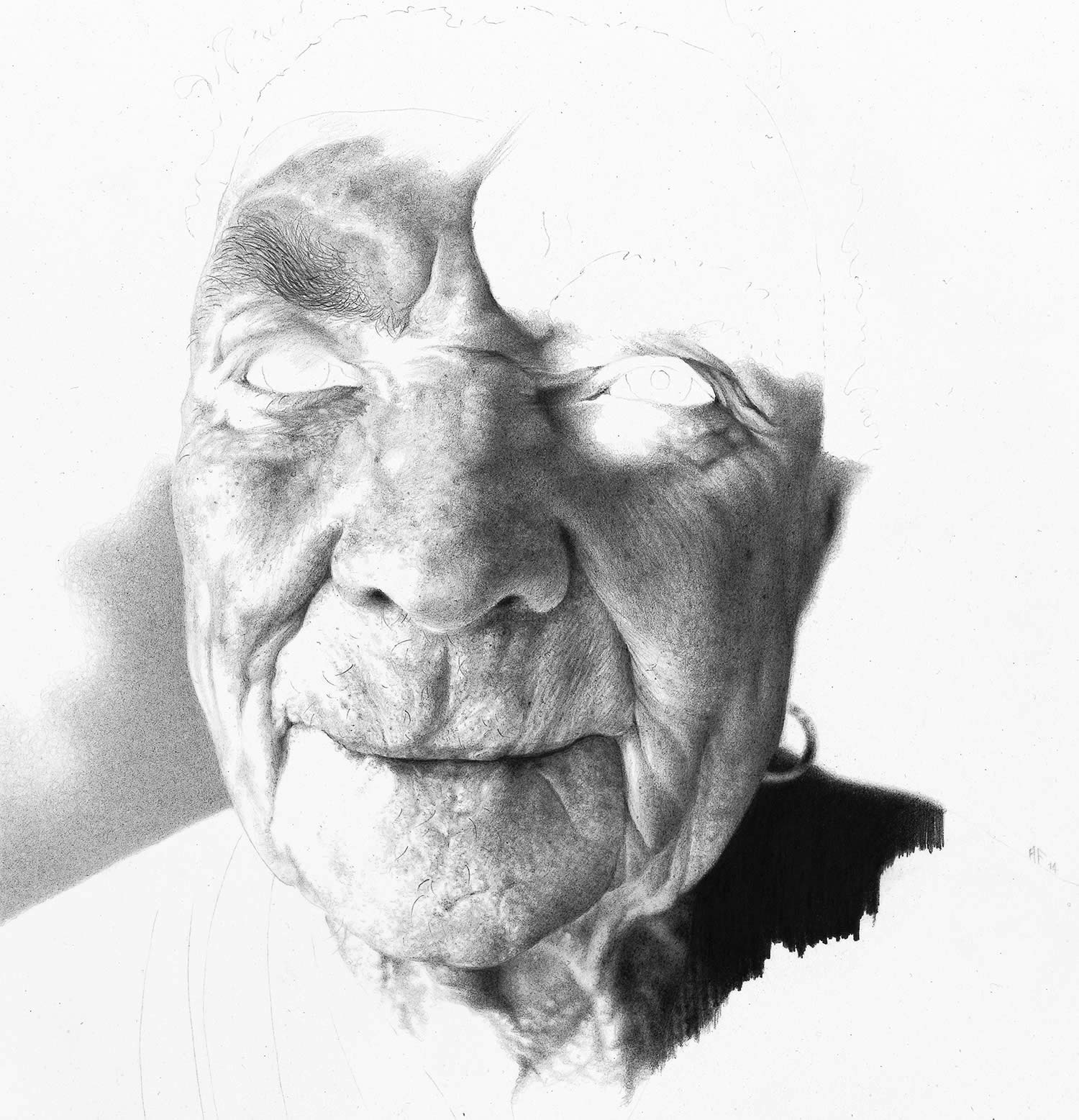 Various drawing studies of the human skin.
Who influenced your artwork?
During my training in the Academy of Fine Arts of Rome, I became fascinated with the art of Giuseppe Penone (a known exponent of the poor Art) who, in his early work ("Svolgere la propria pelle," 1970) reproduced (in huge walls) all the signs present in his own skin. His work appeared as a big geographic map, very distant from the realism but at the same time full of emotional strength. Penone, with his big drawings tried to transmit to the user a very precise message: the multiple information assimilated by the skin during the years. This theme has been a strong stimulus for my research.
Artwork © Antonio Finelli.