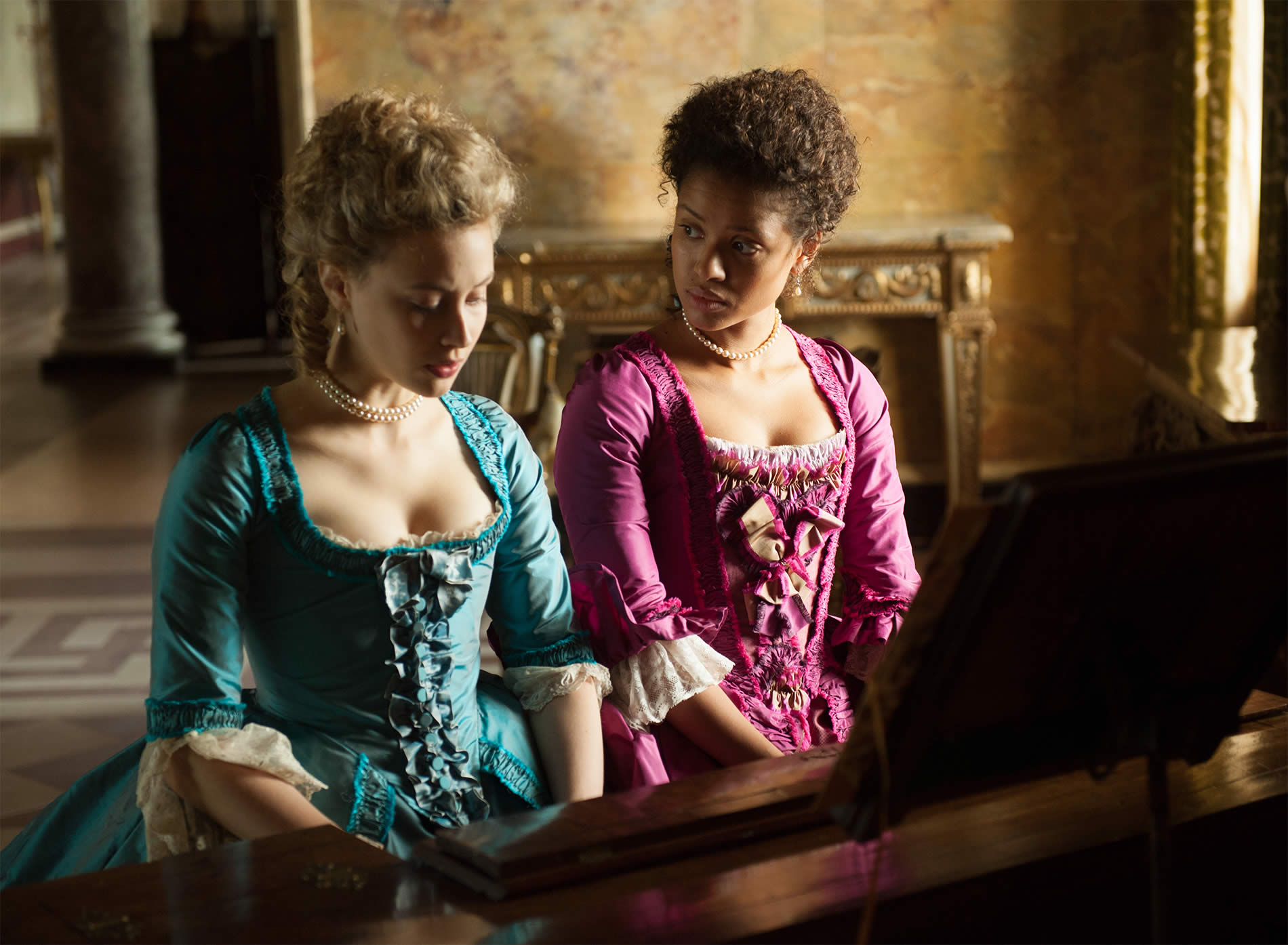 Cinema like any other artistic medium borrows from sources other than its own. While directors will commonly go on about the movies and filmmakers who have influenced their work, it is less often one hears of them discussing the painters or other artists who have guided their films.
This article will focus on modern filmmaking and the fine art painters whose work lives on in spite of their deaths. From British costume dramas to intelligent blockbusters, there is a great painting behind all of these films.
Top: Gugu Mbatha-Raw and Sarah Gadon in "Belle."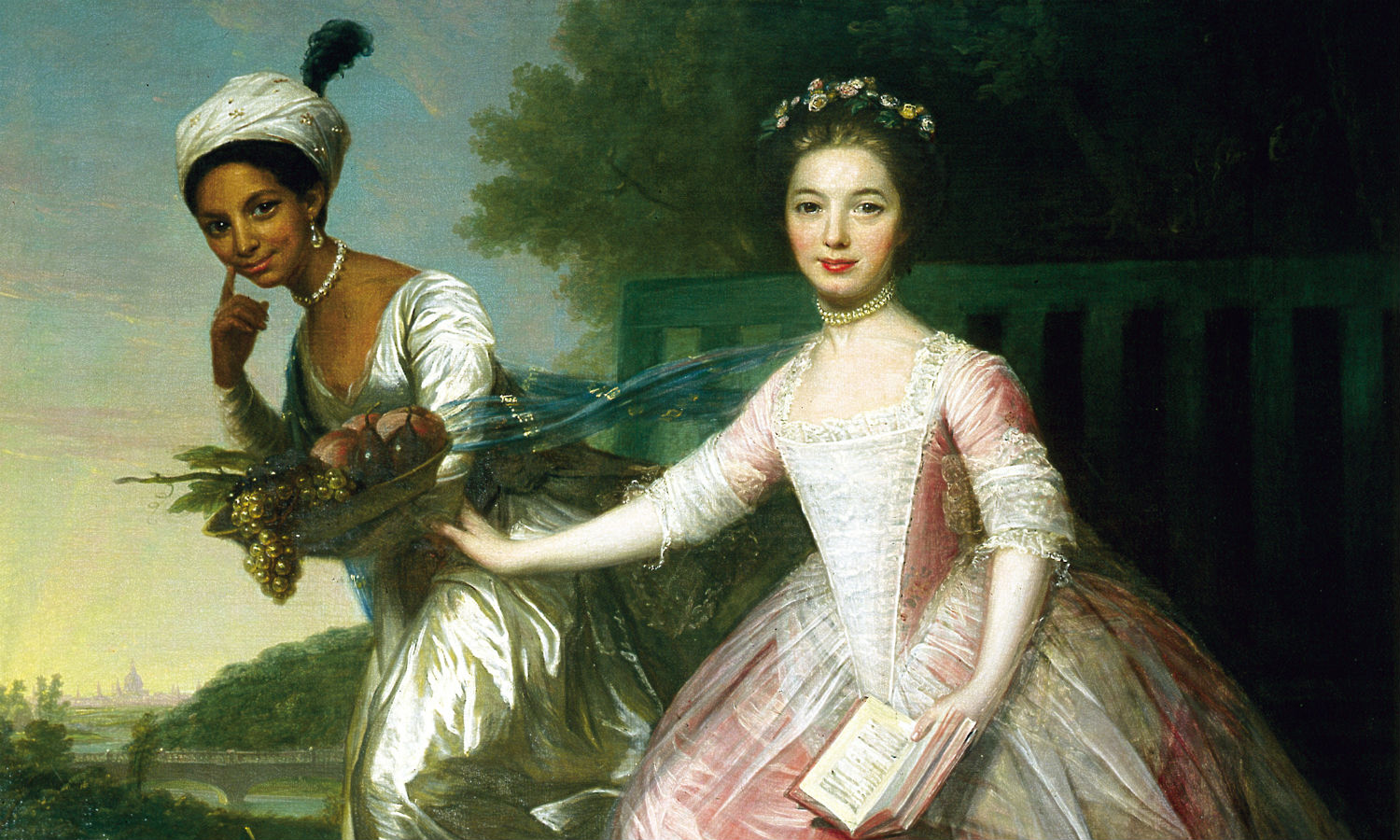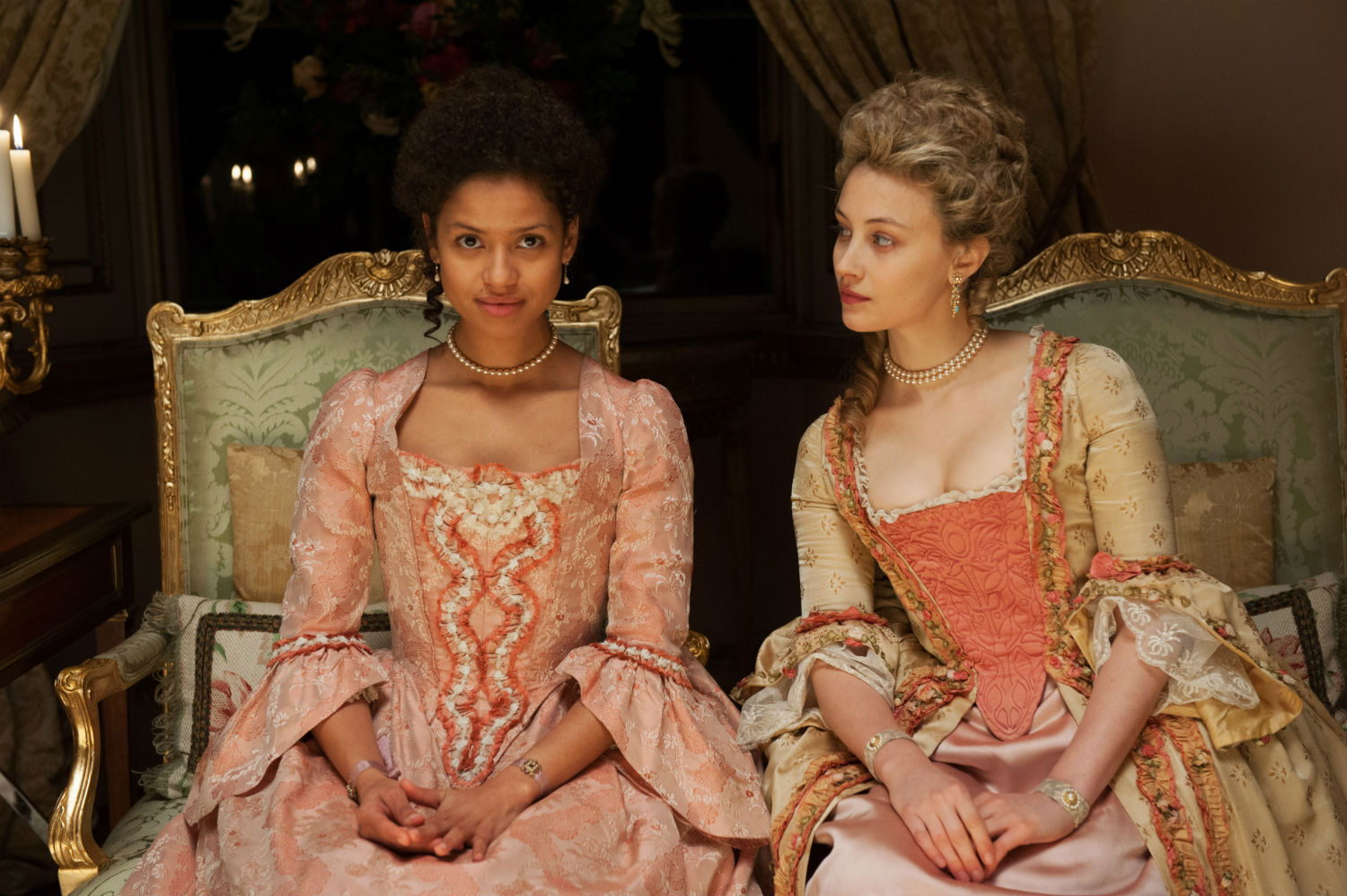 The film "Belle" brings Johann Zoffrey's classic painting to life.
Belle
The whole concept of the film "Belle," a British costume drama, is inspired by a single painting: a portrait by Johann Zoffany of Dido Elizabeth Belle, a black woman born into slavery, but who grew up in a stalely English Mansion due to her father being the privileged captain John Lindsay. "Belle" beautifully imagines the life of this very conflicted young girl, caught between two worlds. Stating at one point "How can I be too high of rank to dine with the servants, but too low of rank to dine with my own family?"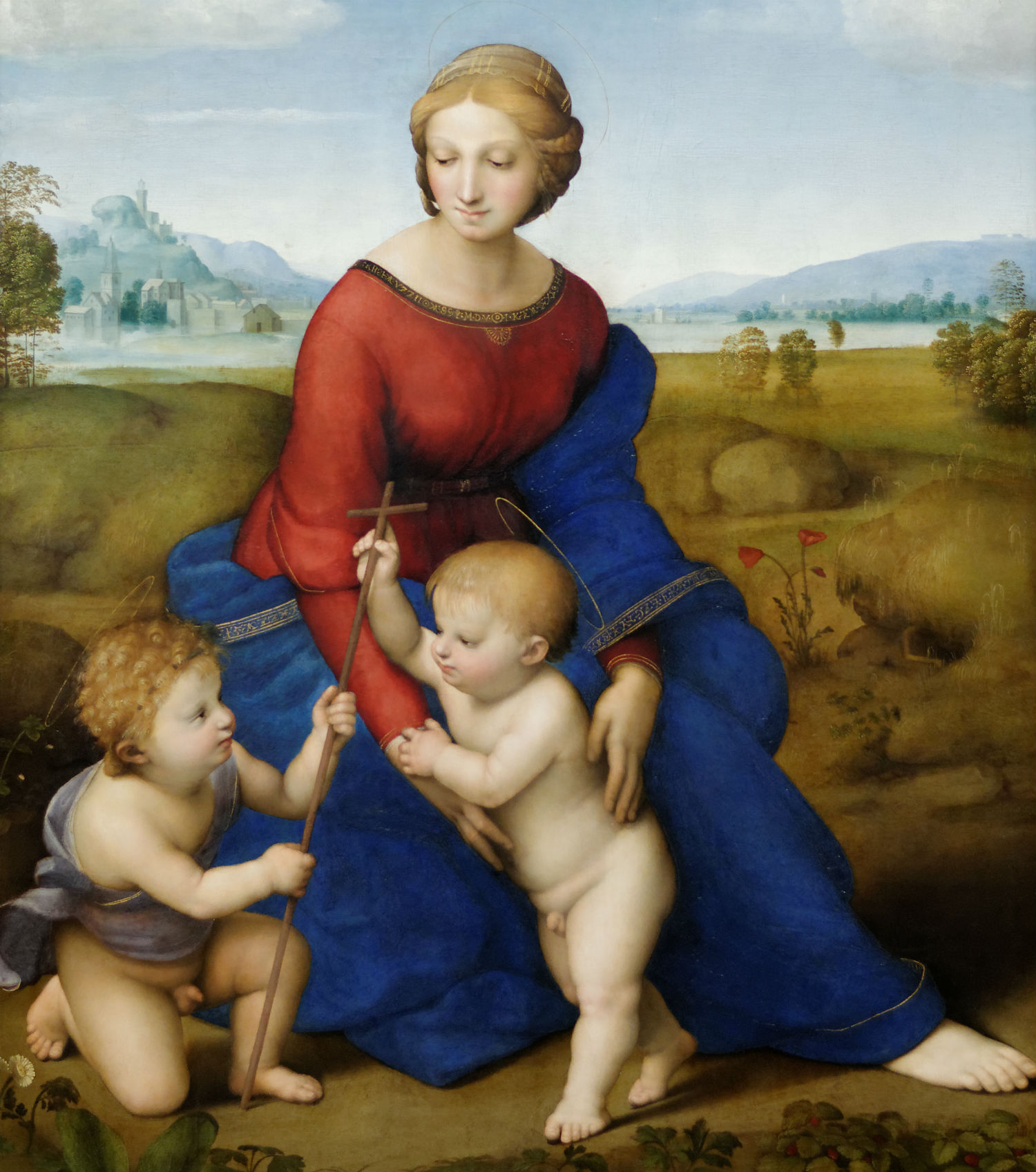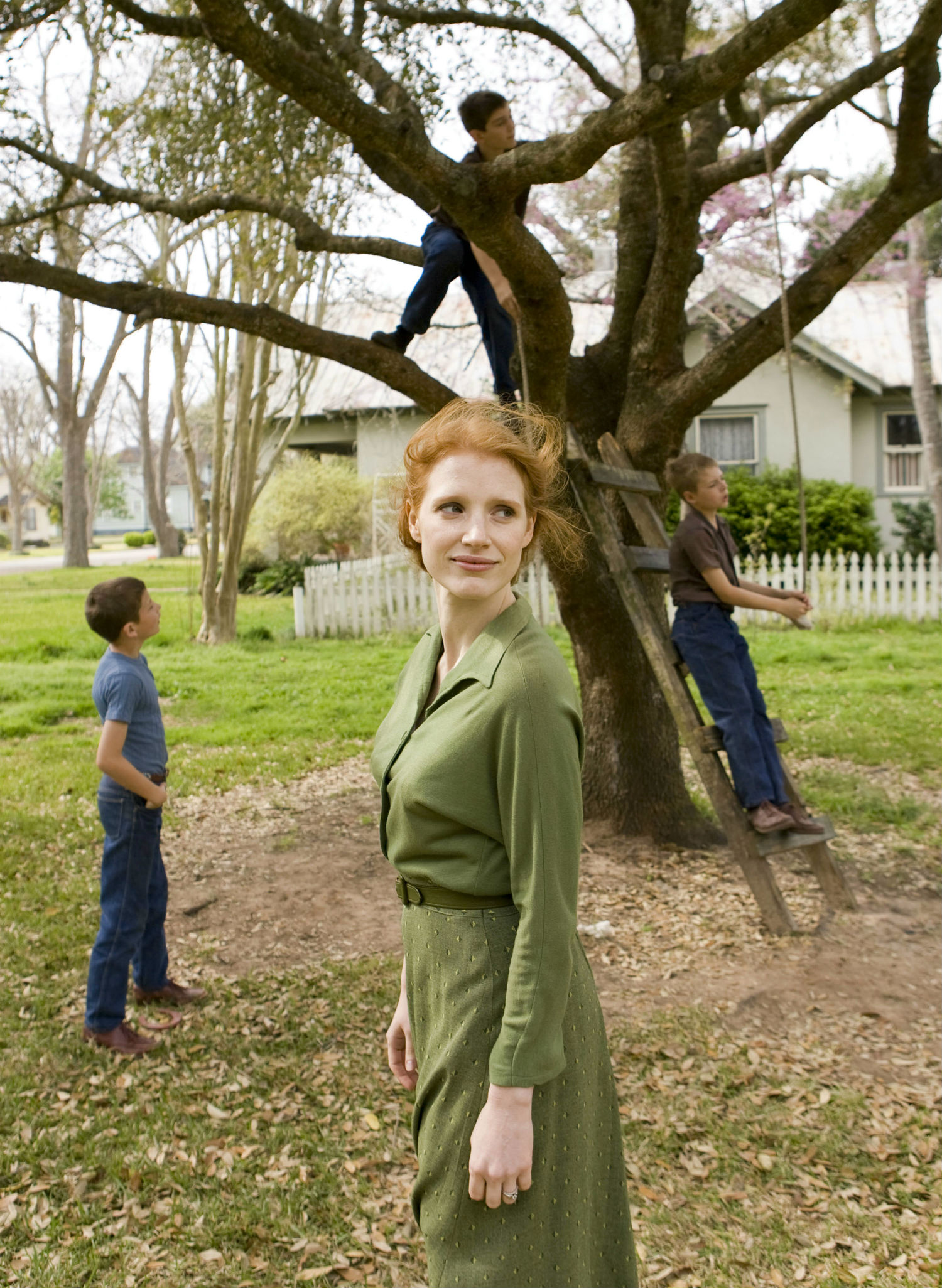 The grace and serenity in Raphael's Madonna painting as imagined by Jessica Chastain.
The Tree of Life
When Terrence Malick cast a then unknown Jessica Chastain in the role of the mother for his magnum opus, "The Tree of Life," he told her to study the Madonna works by Renaissance painter Raphael in preparation for the part. It clearly worked wonders for her performance. When you look at "Madonna of the Meadow," you can see where Chastain got the poise and elegance for Malick's personification of the Way of Grace.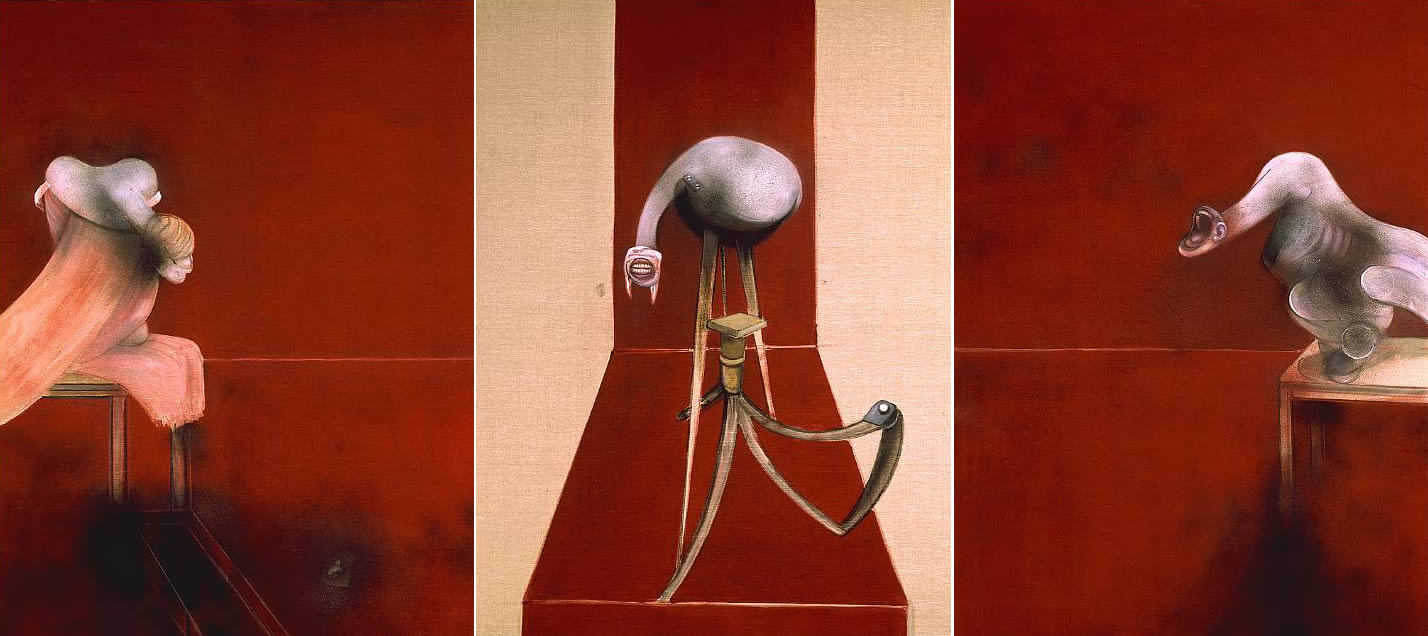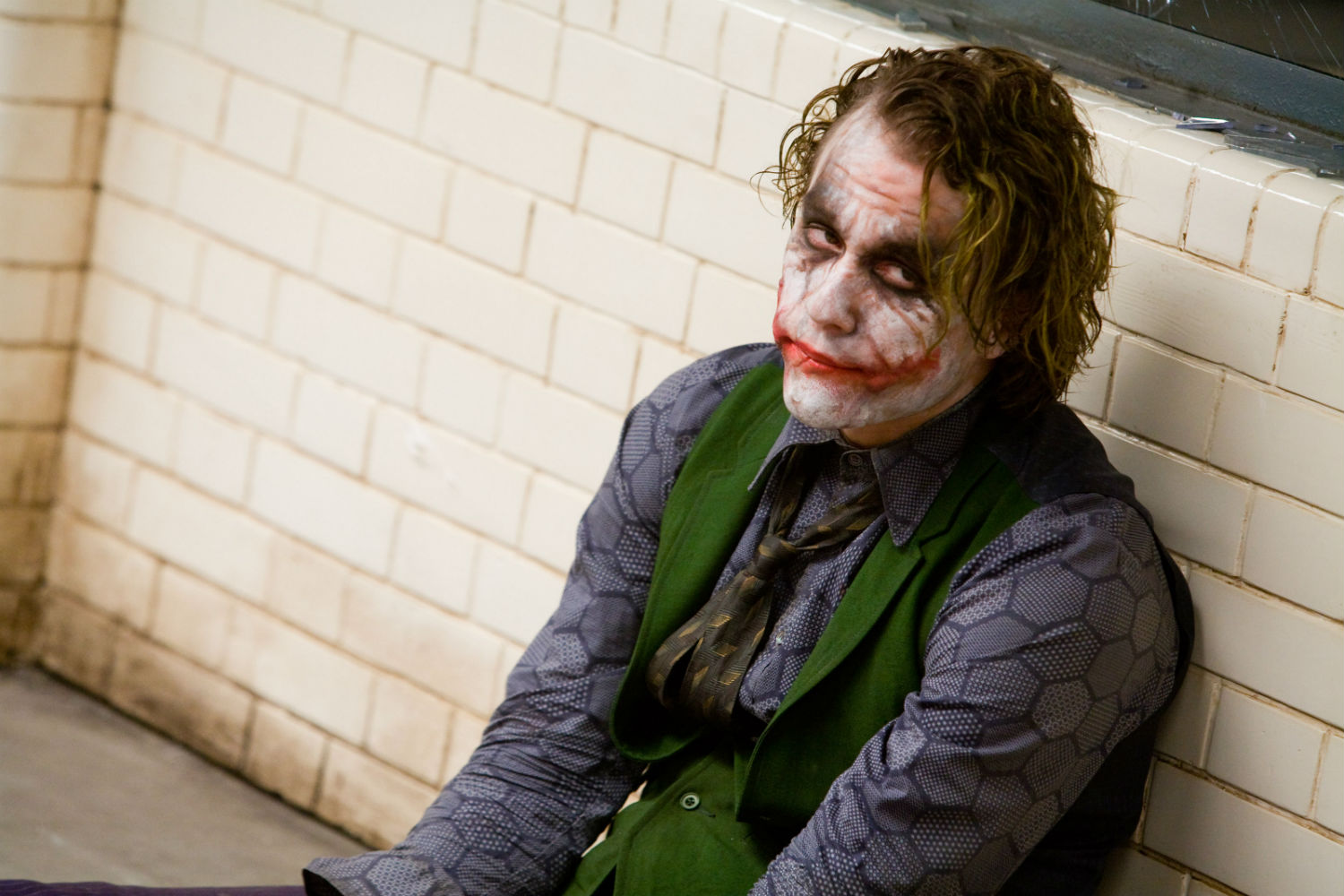 The inhuman facade of The Joker is directly borrowed from Bacon's paintings.
The Dark Knight
There is a deep set psychological horror at the heart of Francis Bacon's paintings. His canvas is a place where memory and demons make themselves known in twisted, anamorphic shapes. Christopher Nolan and Heath Ledger's Joker can be seen vividly in Bacon's "Second Version of Triptych." The smeared facade hiding all manner of inhuman terror. Nolan himself has discussed his admiration for Bacon in Film Meets Art by the Tate.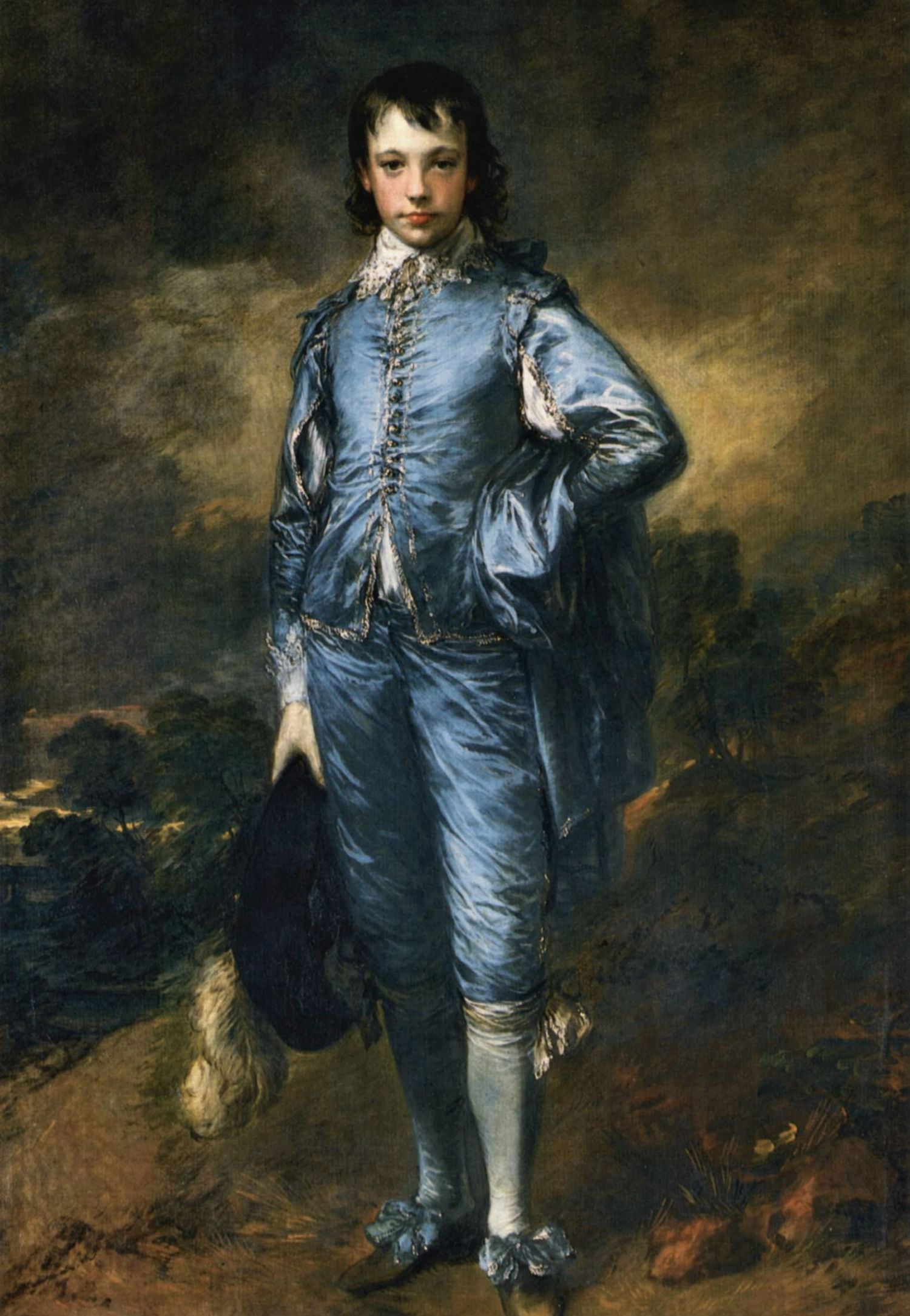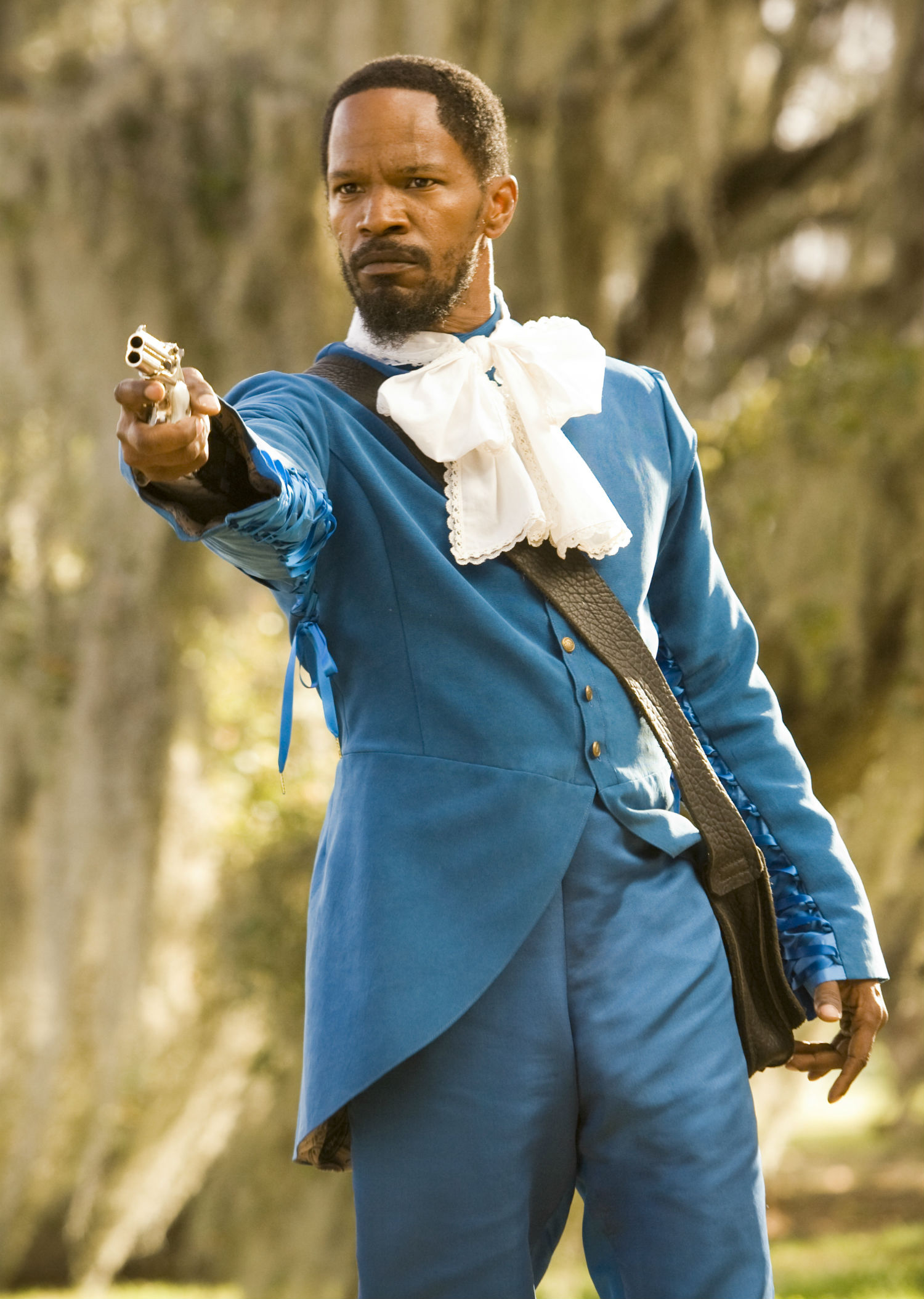 Tarantino puts his own spin on the classic Blue Boy painting.
Django Unchained
"The Blue Boy" by Thomas Gainsborough is an oil painting from the 1770s which depicts a young boy in full 17th century apparel, believed to be the painter's homage to Anthony van Dyck's portrait of "Charles II as Child" (1637). One would think this is a strange source for Tarantino's savage Slavery Opera, but it was the main influence for Django's (Jamie Foxx) sapphire-blue valet costume. Strange bedfellows.
Images © respective film studios.