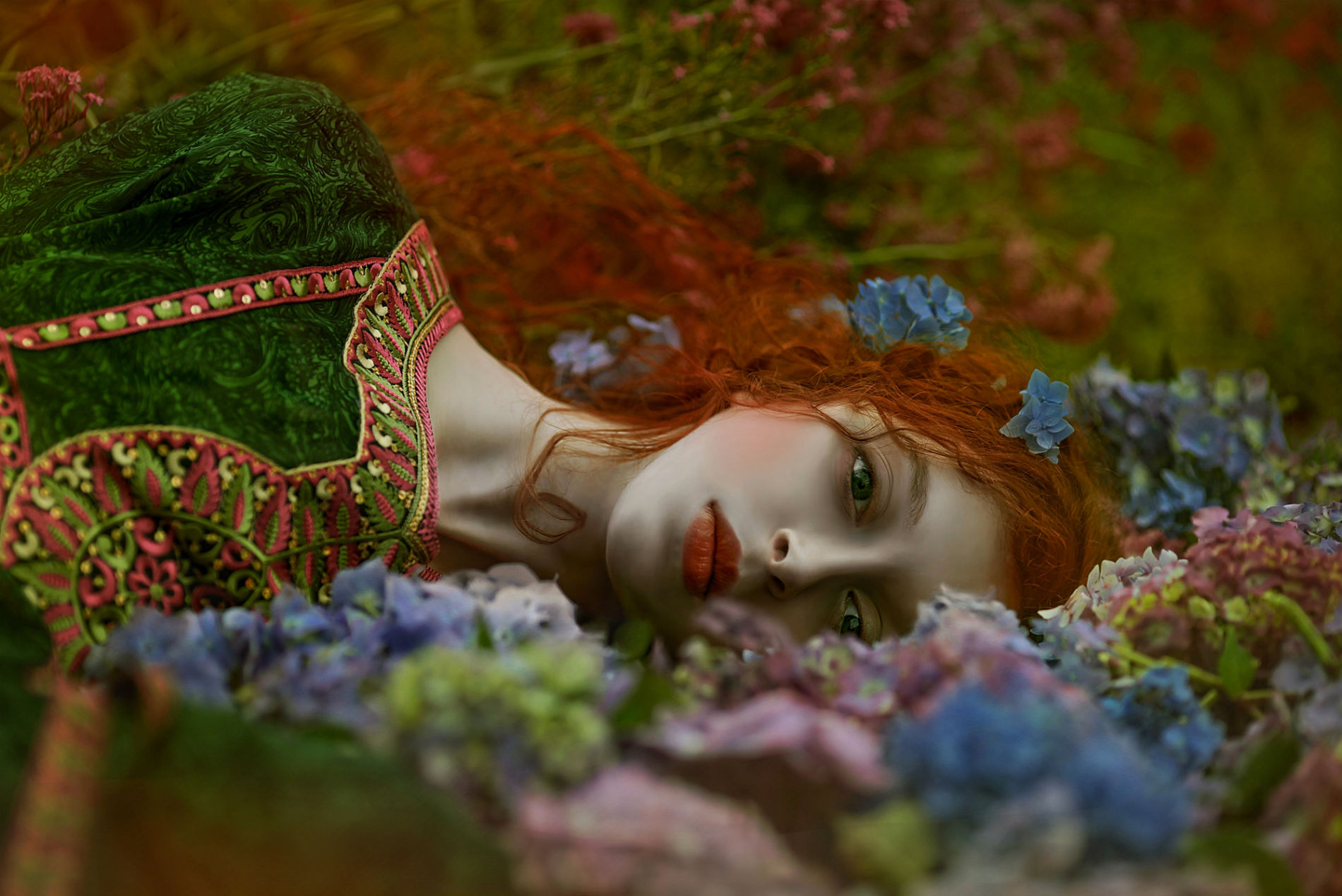 Note: Contains images that may be considered graphic and disturbing to some readers.
The Gothic look and the Halloween season can be a great source of inspiration for fashion photographers and stylists. As the dark nights get ever darker, it is the time of year to enjoy Victorian ghost stories and trashy horror flicks to escape the grey, windswept weather.
A diverse selection of the Gothic and the macabre in the world of fashion photography has been chosen here for your viewing pleasure. They all share a devilish sense of dread and darkness.
Top: A Gothic, Pre-Raphaelite fashion shot by Agnieszka Lorek.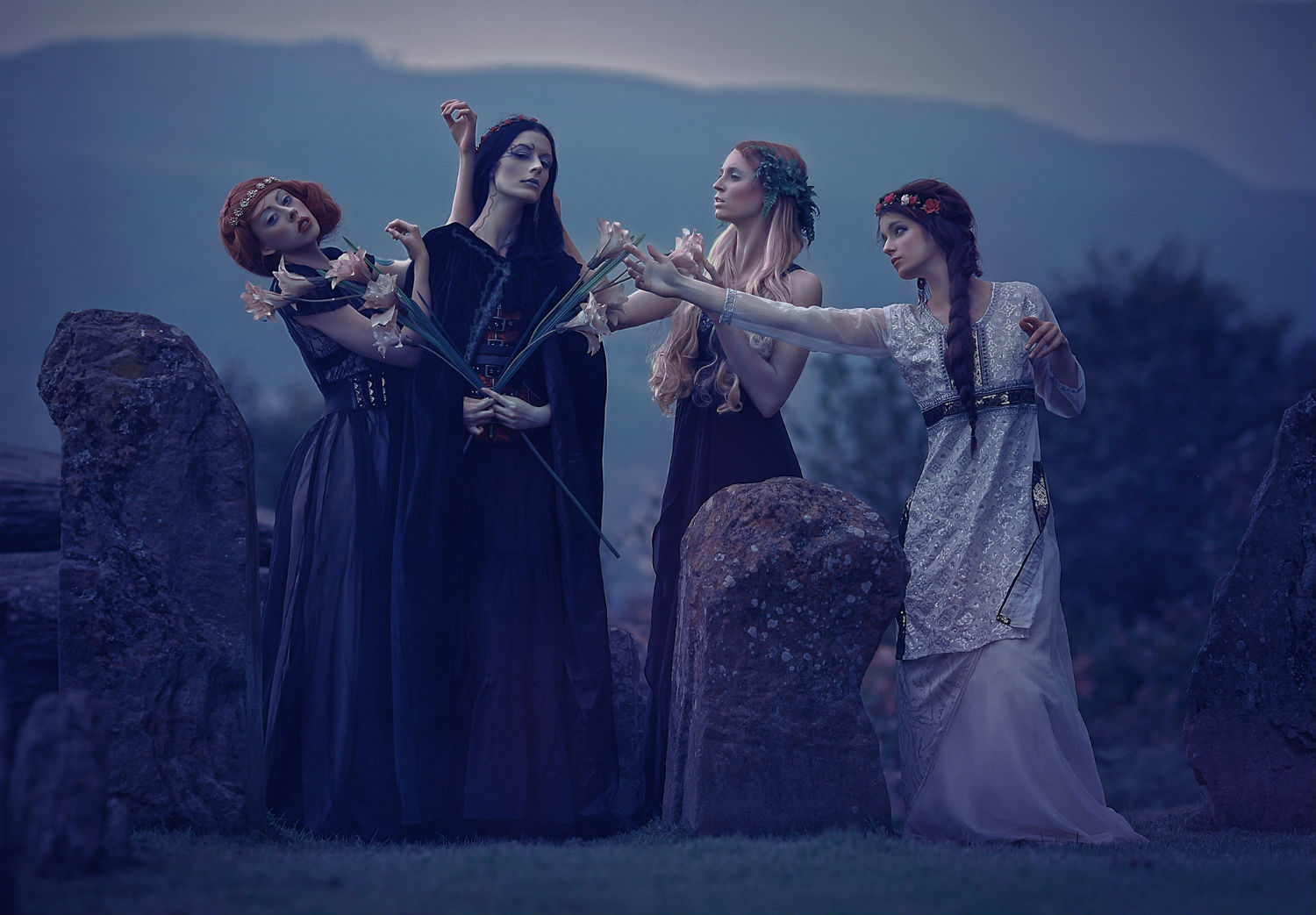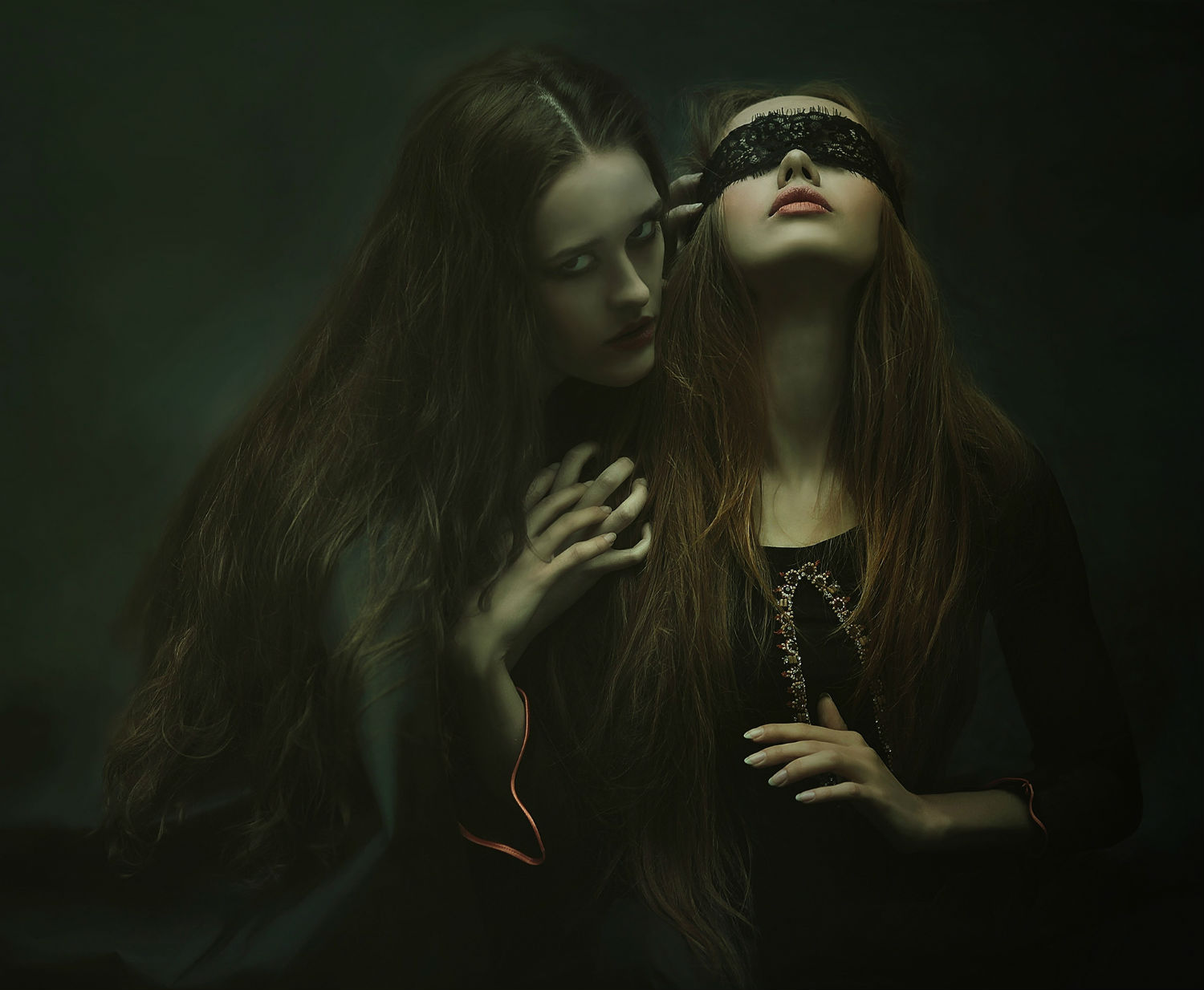 Primordial rituals translated into a gorgeous fashion spread.
Agnieszka Lorek
Cardiff-based photographer Agnieszka Lorek knows how to concoct a nightmarish vision of the Gothic in her imagery. Out of the depths of some dark, twisted fairytale her work is a bewitching delight, full of pagan witches and eerie beauties.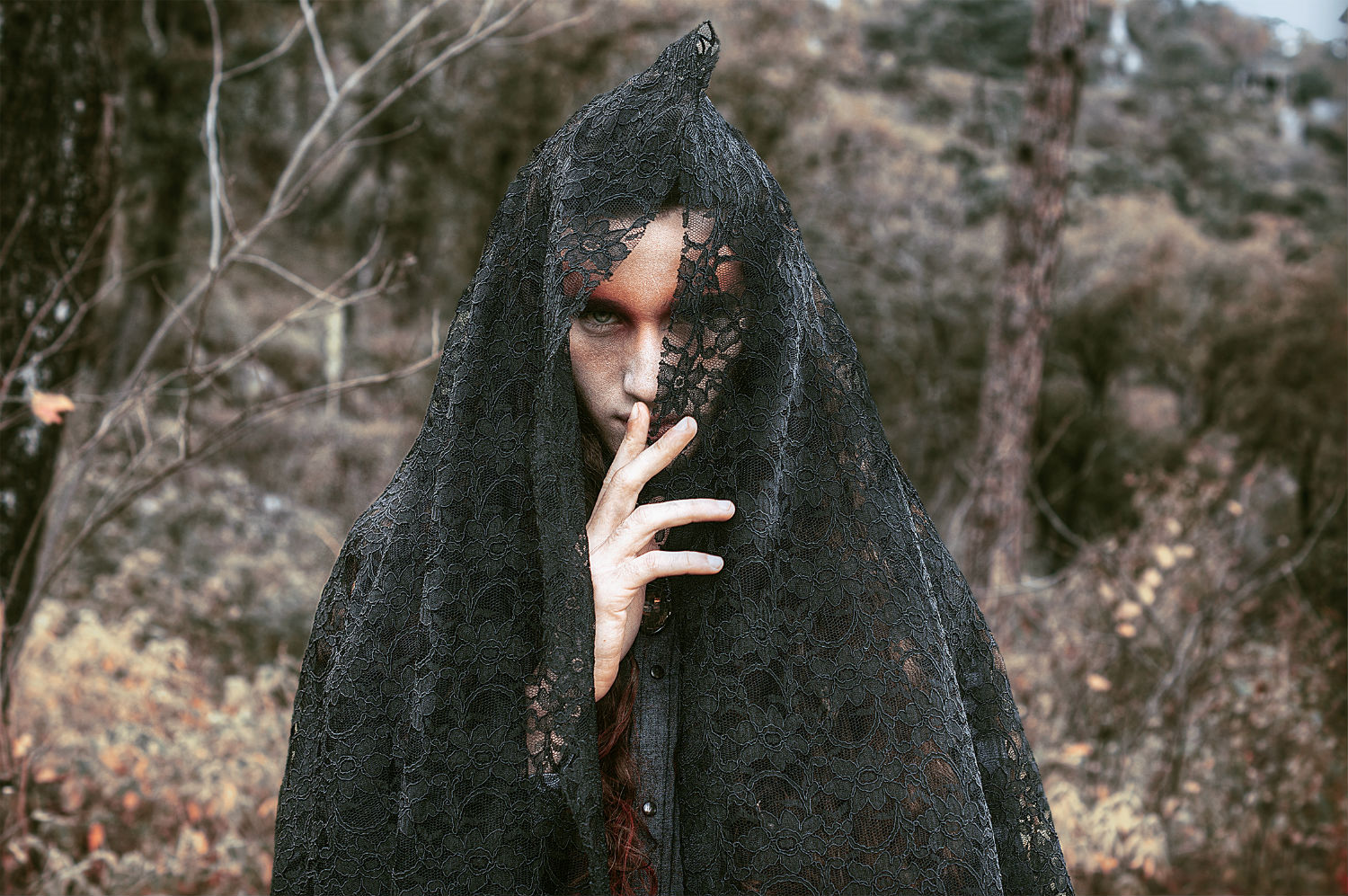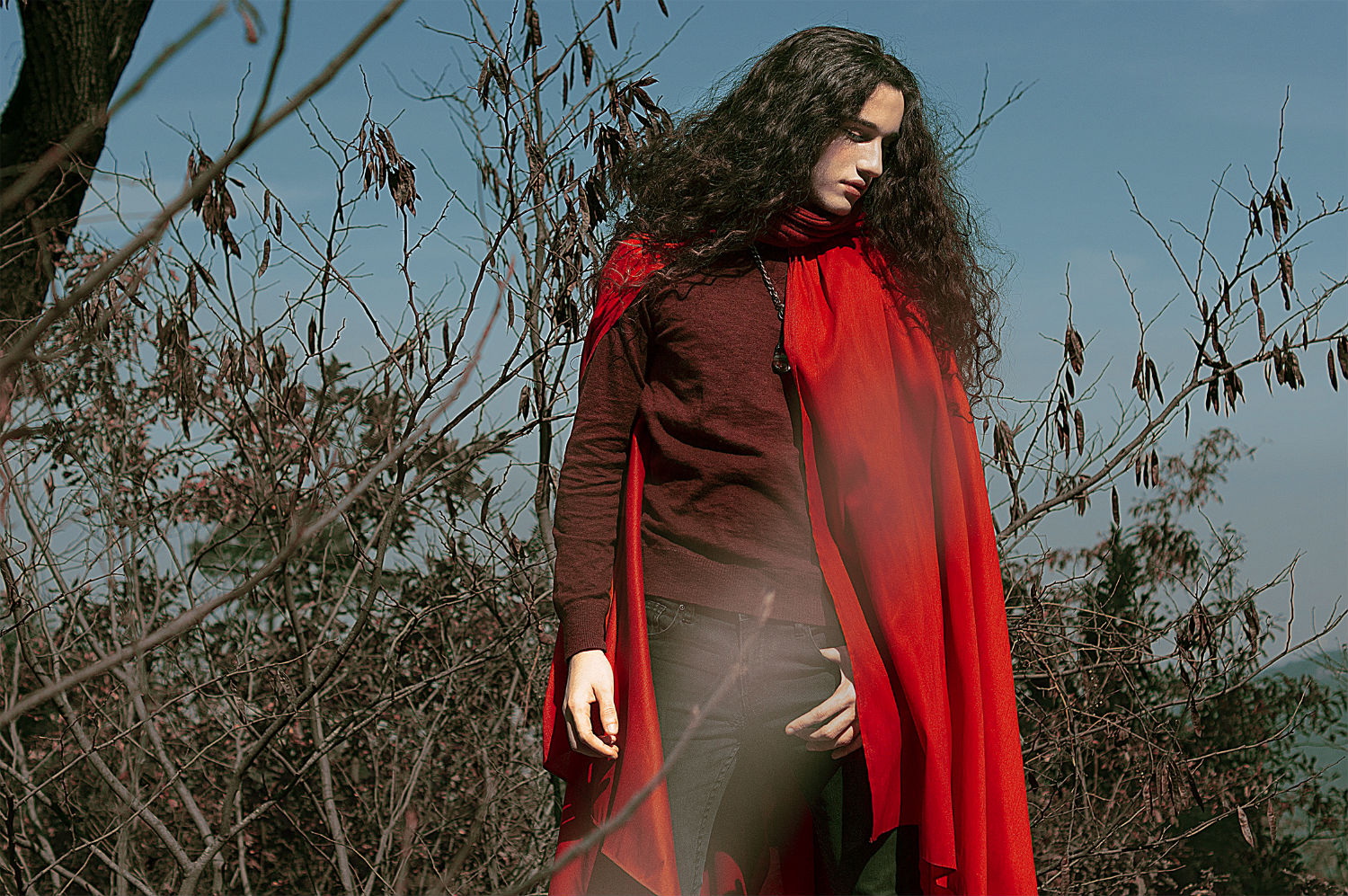 It's "Little Red Riding Hood," but not as you know it by Jvdas Berra.
Jvdas Berra
Down the woodland path Little Red Riding Hood went skipping to visit her sick grandmother, only to find herself the target of a grey wolf. Everyone knows this classic tale and it has been interpreted in many different mediums and capacities by artists over the centuries. For his part, Mexican photographer Jvdas Berra pulls off a gender twist in his beautiful fashion spread.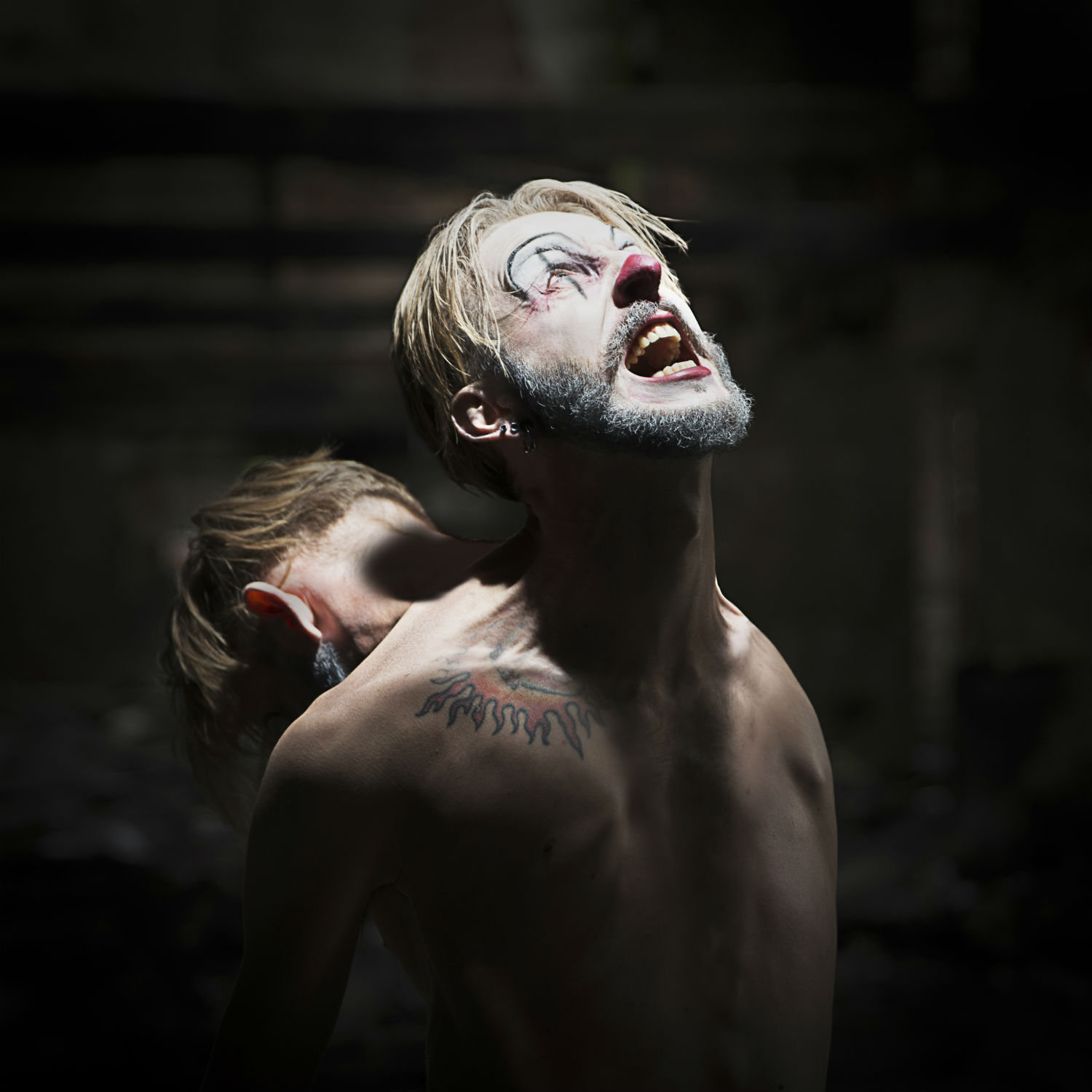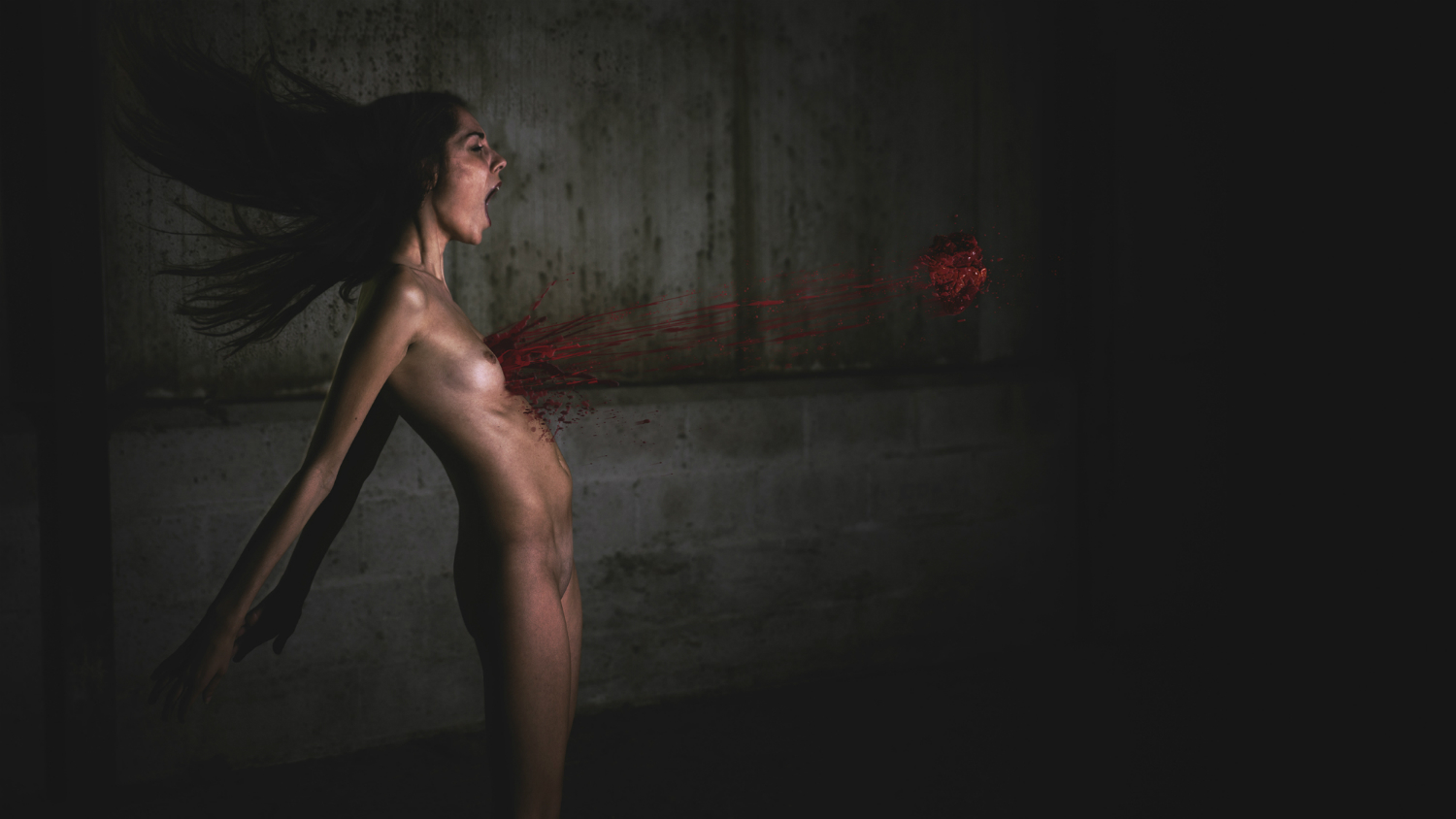 Kyle Fireson taps into body horror and our fear of clowns in his work.
Kyle Fireson
The sinister clown is a hallmark of Halloween and horror movies. Their evil smiles and garish makeup being used by filmmakers and artists as a primordial representation of fear. This is something that photographer Kyle Fireson knows well. He adds another dimension of horror to his image in the form of a dual-headed clown.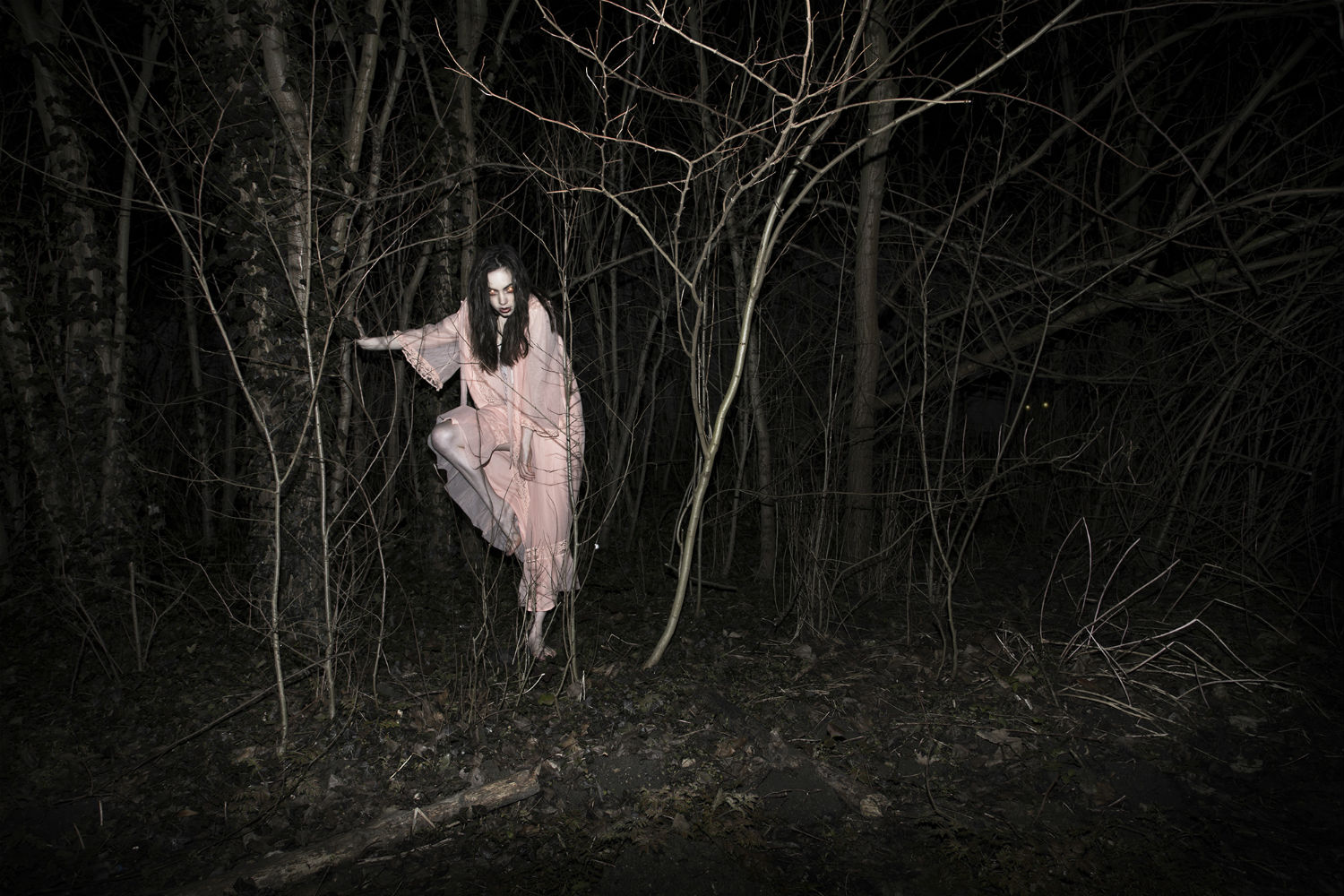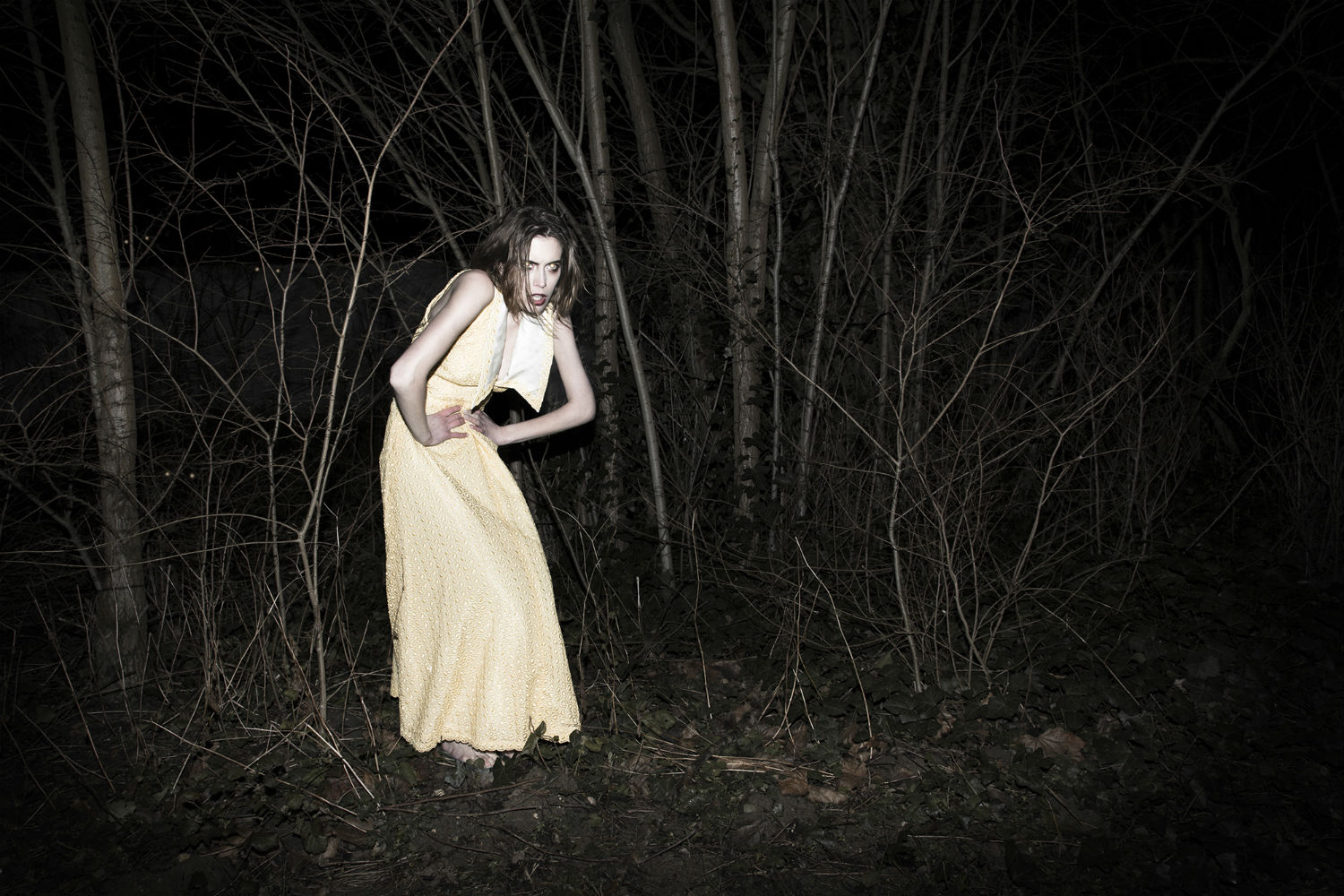 Gothic maidens enjoy a dark forest all to themselves.
Coline Gascon
French photographer Coline Gascon shot these spooky images for Dark Beauty magazine. They are simply styled and the shots are more potent for it. The models in this spread are terrifying manifestations of our nightmares and darkest fears, with their dead eyes and translucent skin.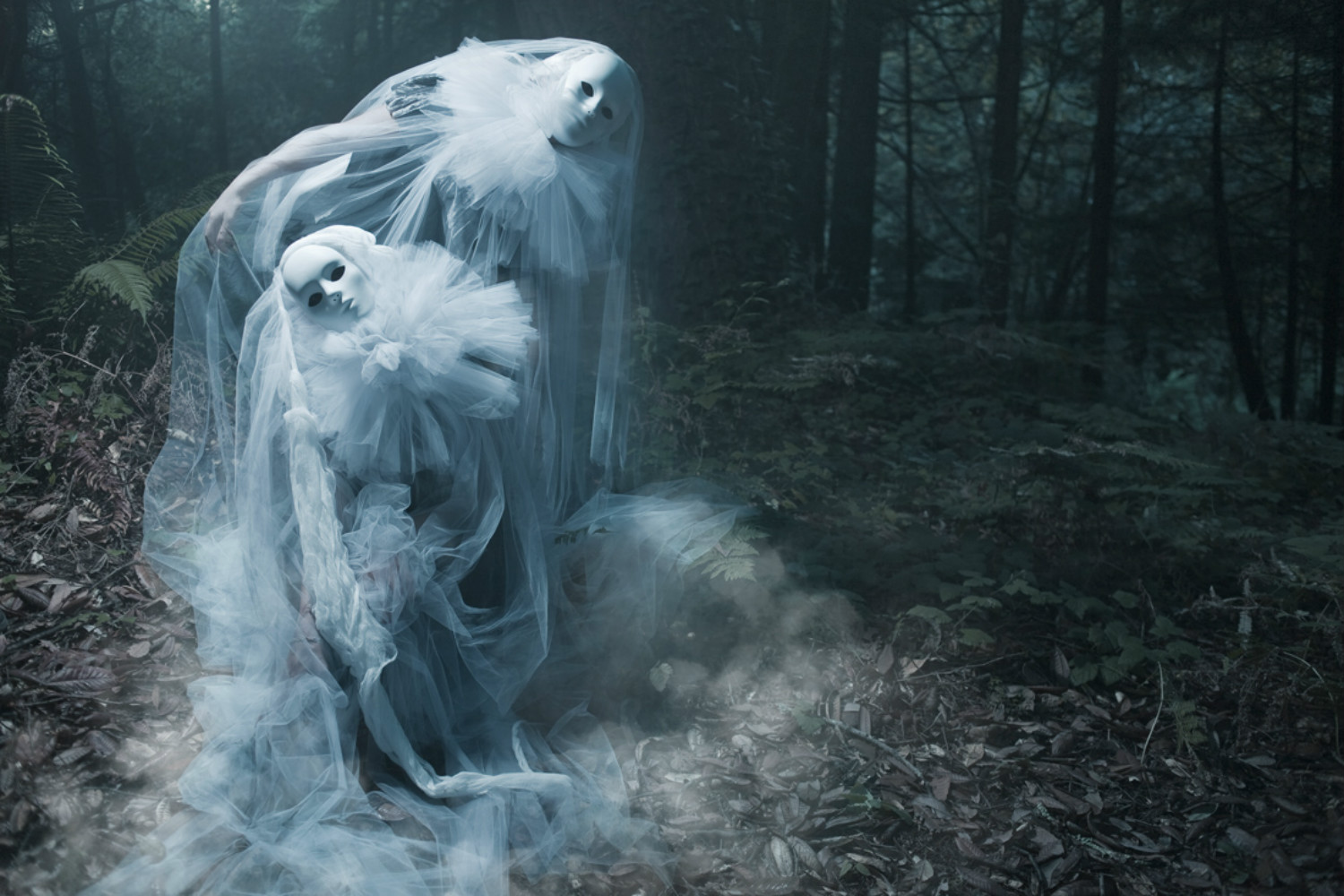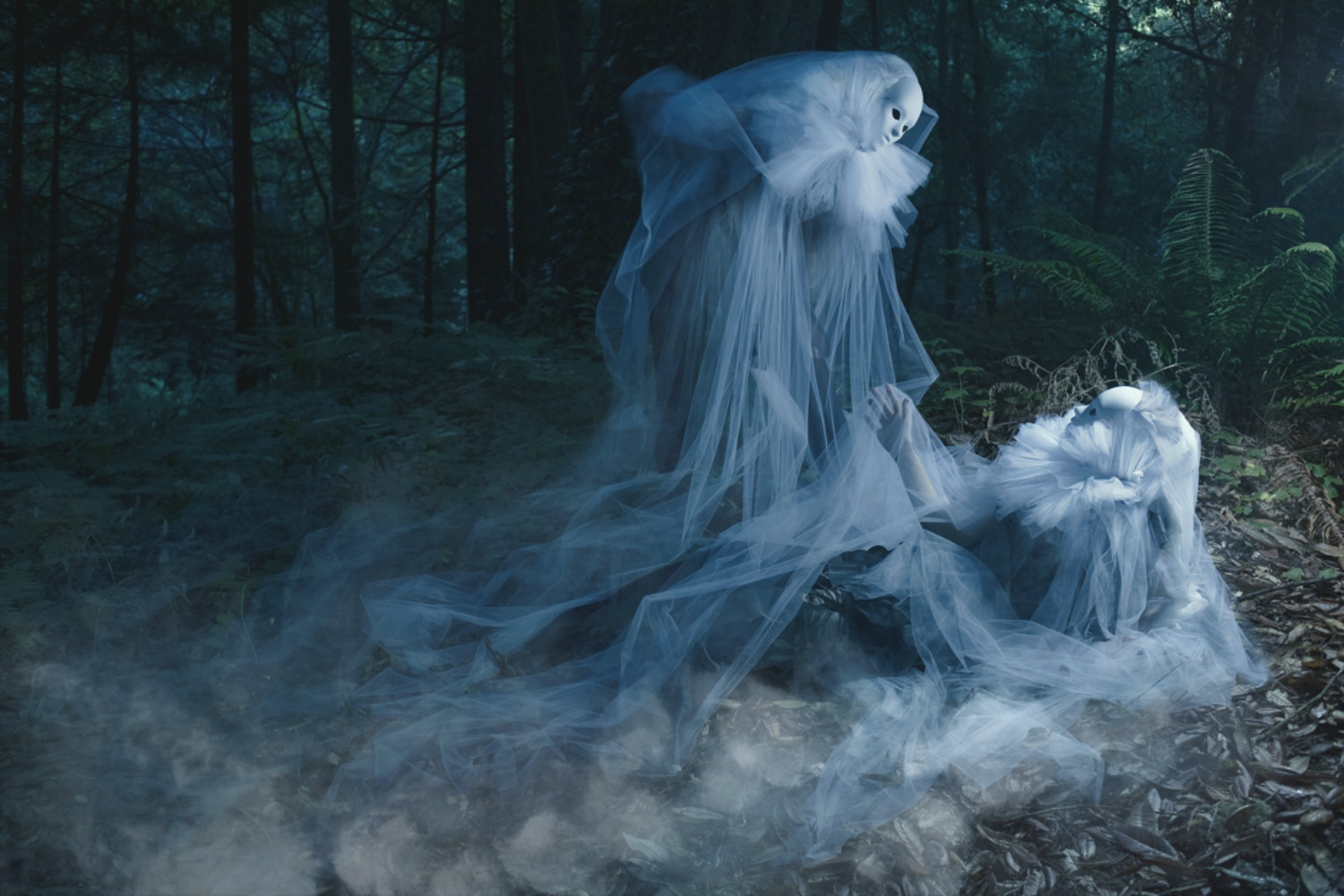 Scary phantom-like creatures by Nick Chao.
Nick Chao
The portfolio of Californian snapper Nick Chao is swimming with enchanting fashion images which owe a lot to the Gothic look: fair maidens rising from a crypt of roses and mask-wearing spirits casting magic spells. The images published here definitely fall into the latter category. They are in fact quite disturbing.
Photos © Respective photographers