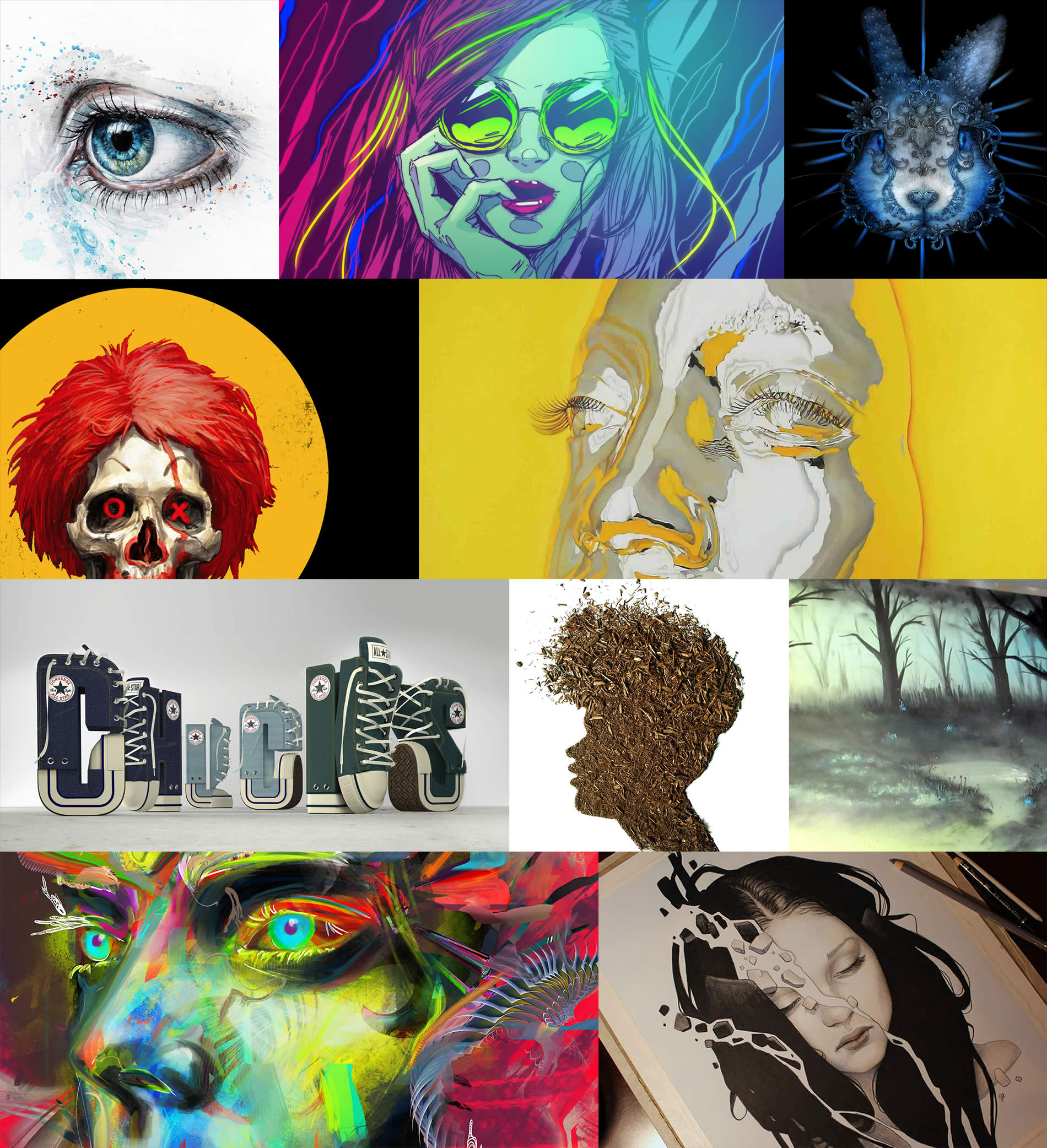 This year, many fine artists have shared their exciting projects with Illusion as part of our Community section. It has been our hard task to pick the 10 best submissions for 2014, from all your entries.
Hopefully there will be something for everyone in our selection, from paintings to digital portraits and mixed-media art. Let us celebrate a wonderful year of visual art at Illusion.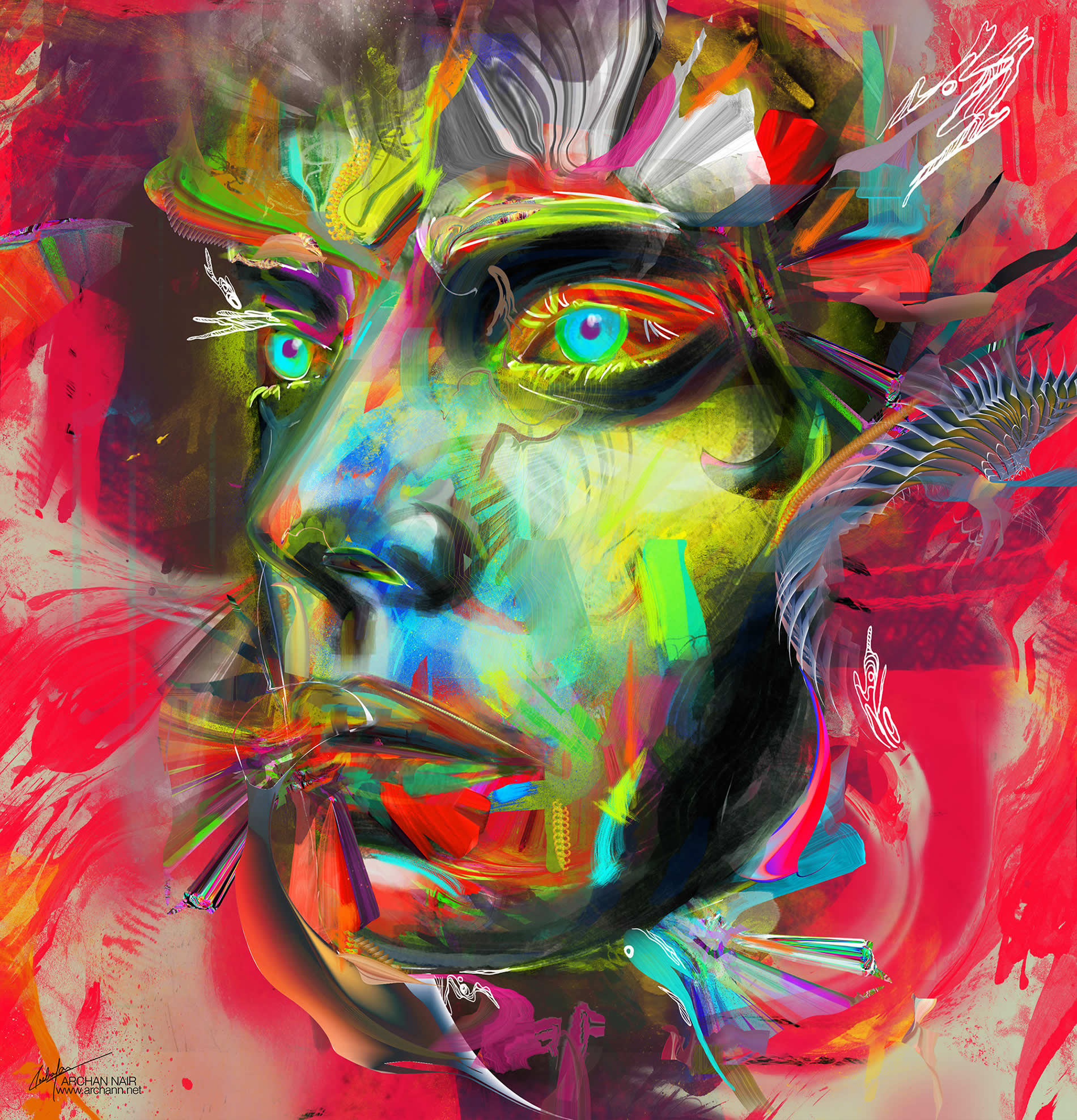 Archan Nair showcases his skilled use of colour and unconventional take of portraiture.
Rainscape Rhythm
Archan Nair is a self-taught visual artist from India. "Rainscape Rhythem" is a perfect example of his colourful, mixed-media approach. This is portraiture done as fantasy with rainbow colours and wild brushstrokes. Inspired by the different cycles and forms of our lives, he transforms this into a complex work that engages with the various dimensions of who we are. Stupendous stuff.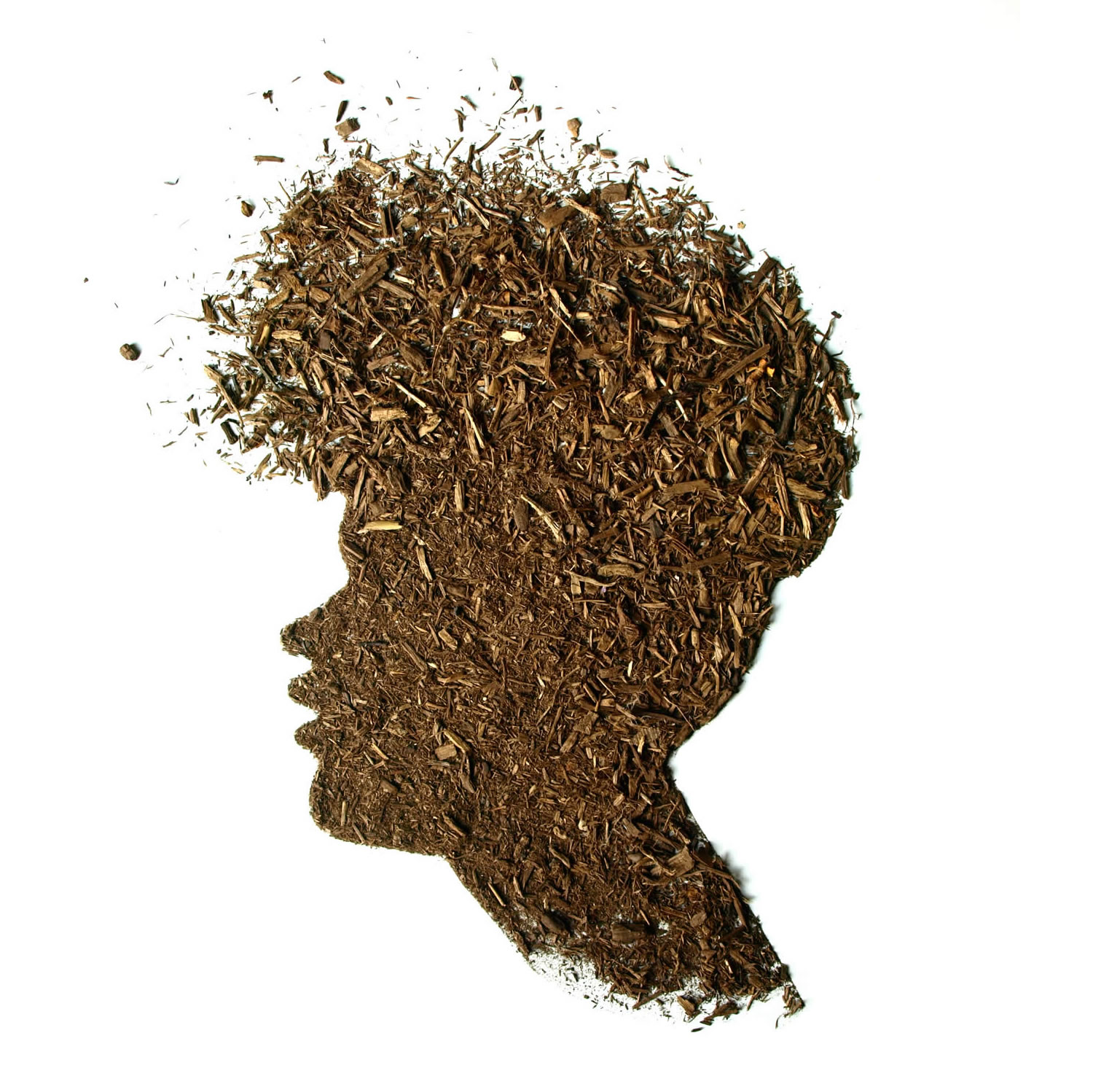 An inventive use of bark and wood chips by Sarah Rosado.
Hair Flowing
If you're going to make art, then why not think outside the box and source items from the world around you? This is exactly what Sarah Rosado does. In "Hair Flowing," Rosado uses bark and wood chips to create a lovely profile of a woman. She has also used cereal to make portraits of celebrities, including John Lennon and Beyonce, which are strikingly accurate to their real life subjects.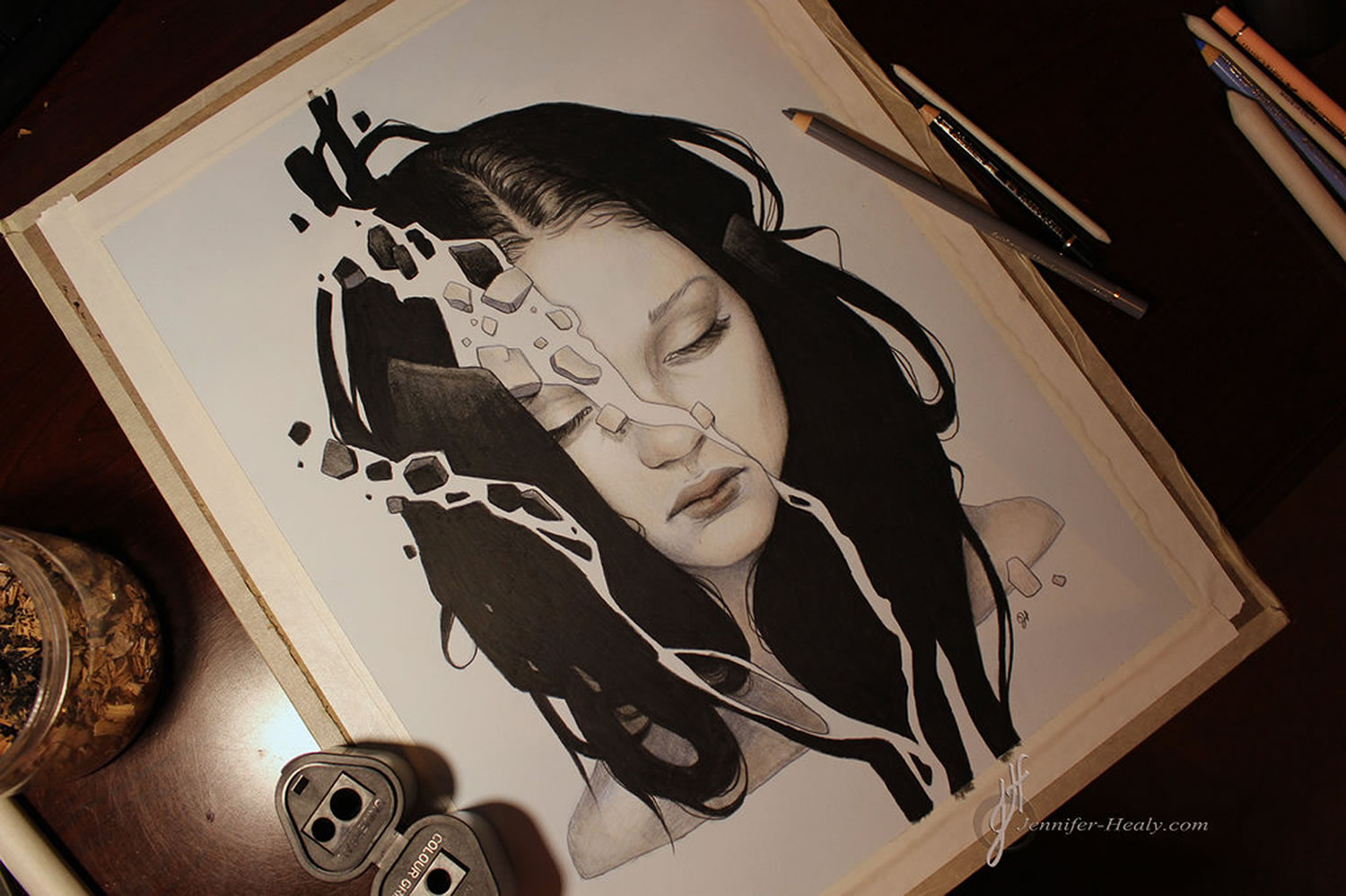 A crumbling exterior in "Depression" by Jennifer Healy.
Depression
Depression is no walk in the park. Something that Jennifer Healy has captured all too truthfully in her artwork. It is an all too poignant piece and a captivating illustration that should connect with anyone who has struggled with it. Seeking to engage with the isolation of this disease, Healy successfully creates a visual representation of what depression can feel like.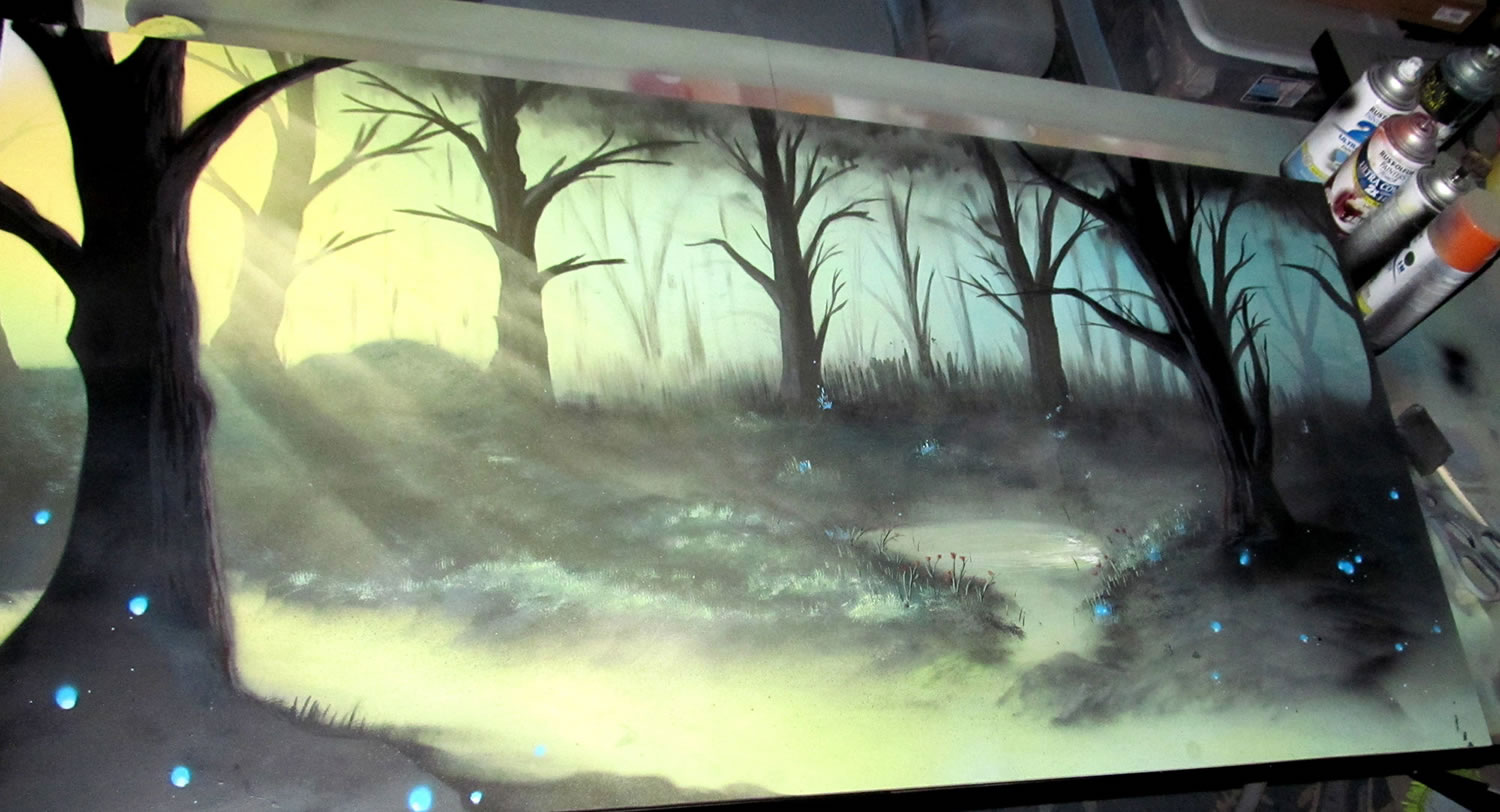 "Mana Flow" by Tyrone Webb (Windswept Design).
Mana Flow
"I spray painted this piece to symbolize my need to recharge my artistic spirit after trudging through an eerie, dark place in life." The artist Tyrone Webb in his own words on his extraordinary creation, "Mana Flow." Webb decided to dedicate himself to his art after being laid off from his corporate IT job he'd had for decades. Inspiring.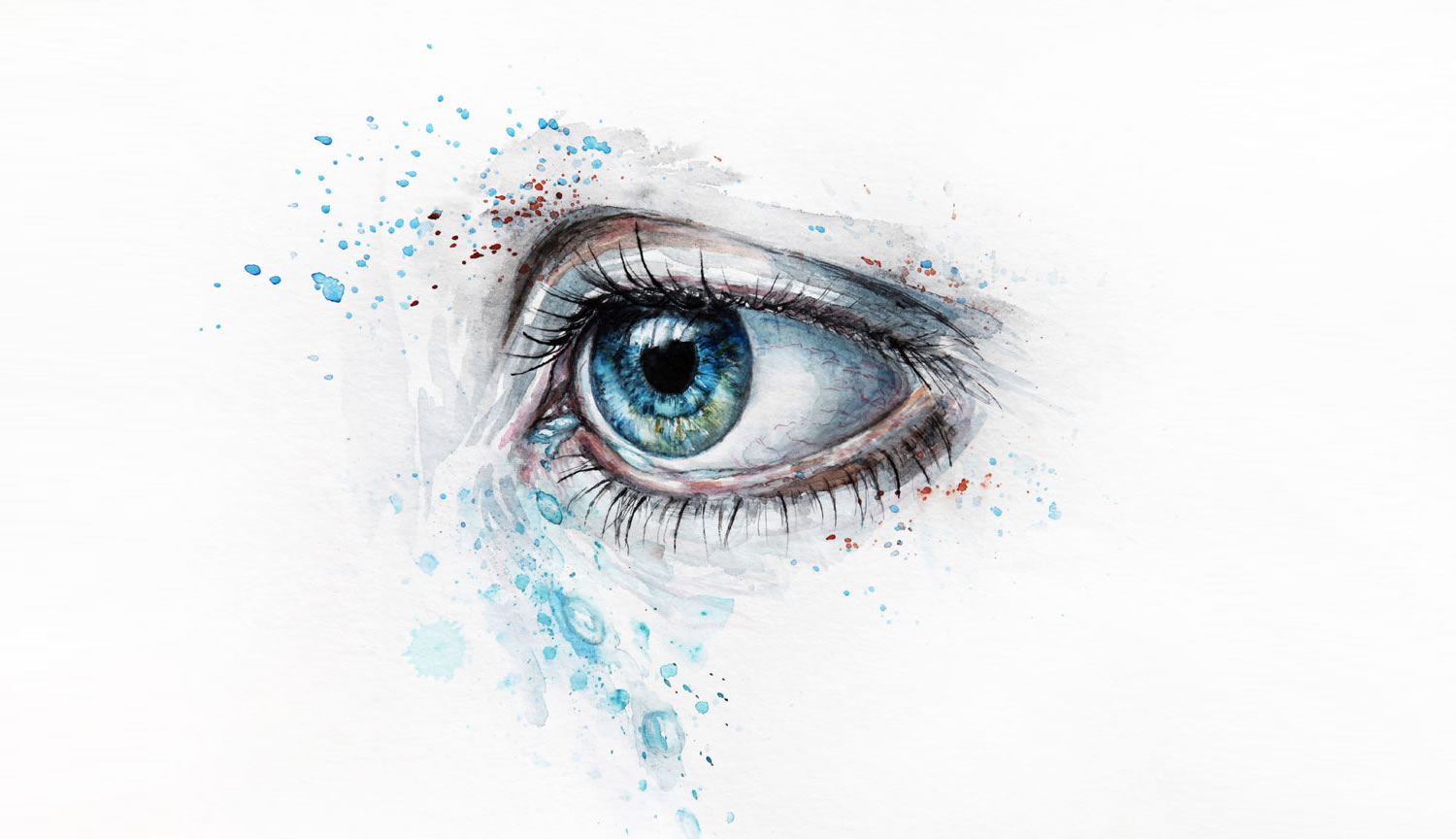 The fragility of "Tears" by Nika Akin.
Tears
It's a hard a thing to capture well in paint or pencil: a teardrop. Too often artists go down the sentimental route, but not Nika Akin. With a simple swish of her watercolour paintbrush she nails the fleeting, fragile quality that a teardrop possesses. By focusing solely on the eye as subject, we are drawn completely into Akin's artwork.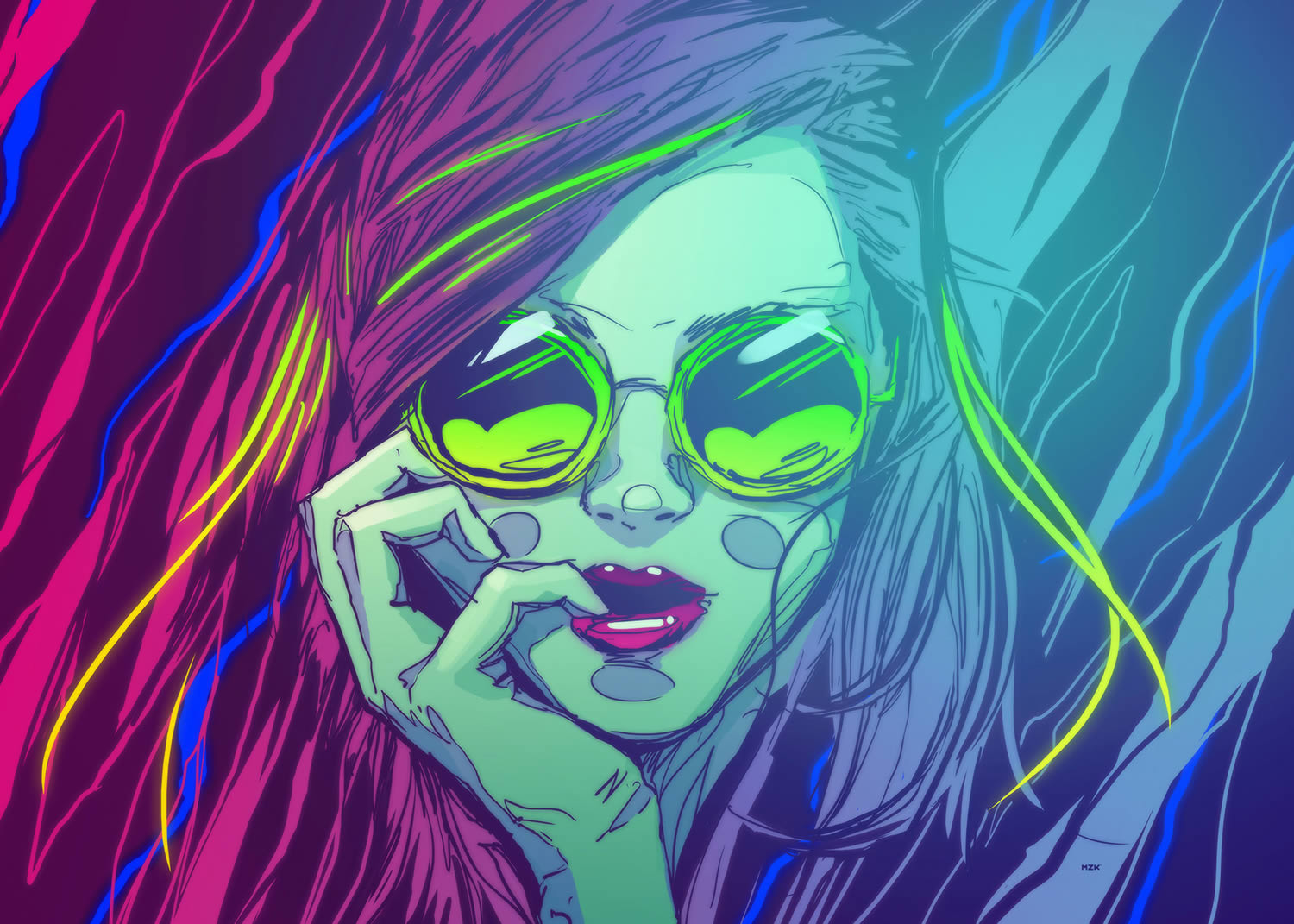 Disco colours and digital visuals by Bulgarian artist Kaloian Toshev.
GoGuide x MZK
This lovely Technicolor piece by Kaloian Toshev was made as a wallpaper project for GoGuide.bg. With a strong desire to draw the female face, he has devoted his career to this goal and explores it through digital and online practises. After studying fine art and architecture he works full time as a graphic designer.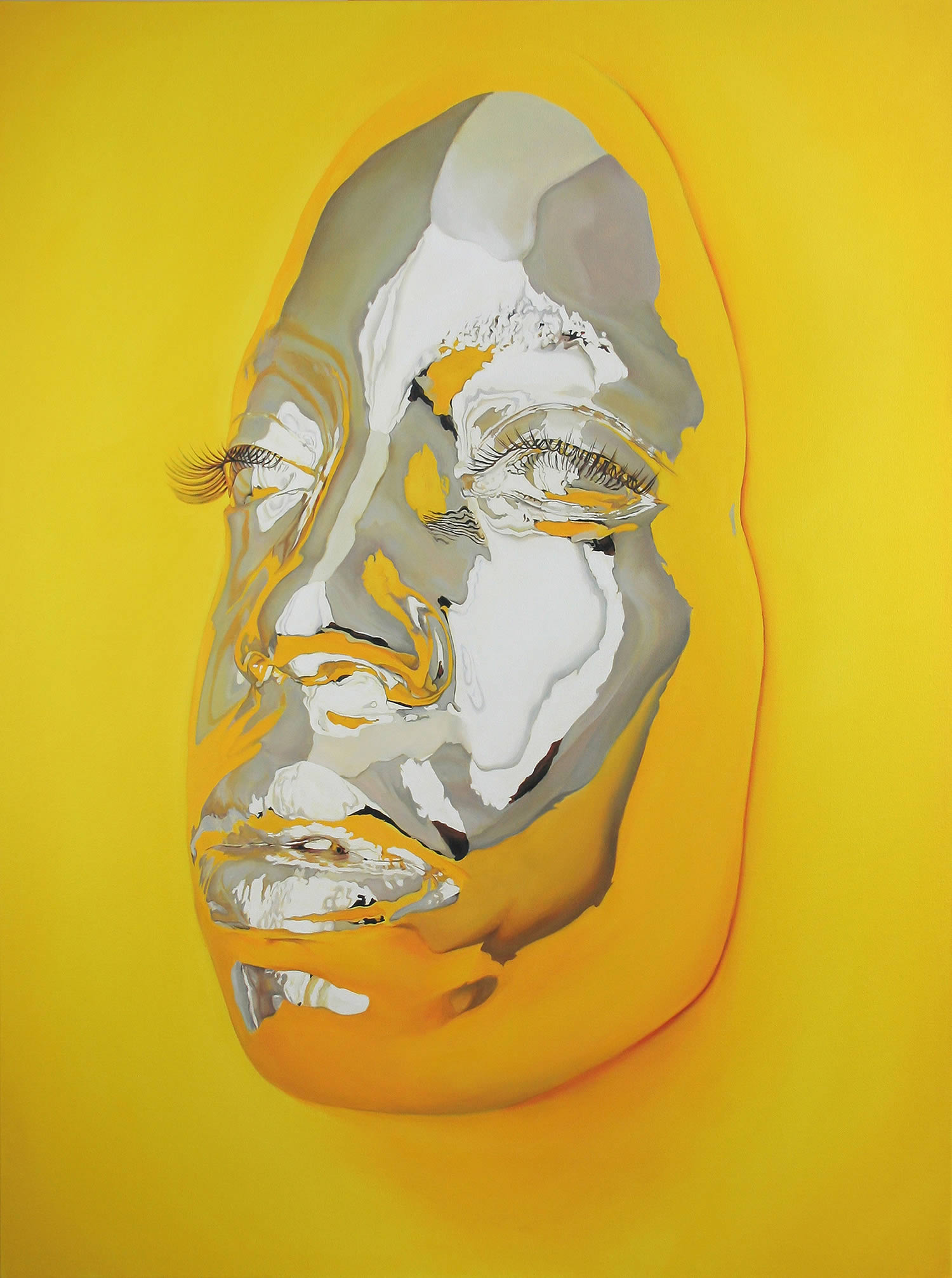 A stunning silver and chrome painting by Kip Omolade.
Diovadiova Chrome Joyce
This chrome oil painting by New Yorker Kip Omolade is a startling work of contemporary art. The process behind it sounds quite gruelling with resin casts of the model's face and a chrome layer needed with fake eyelashes. Some will go to extraordinary lengths in the name of their art.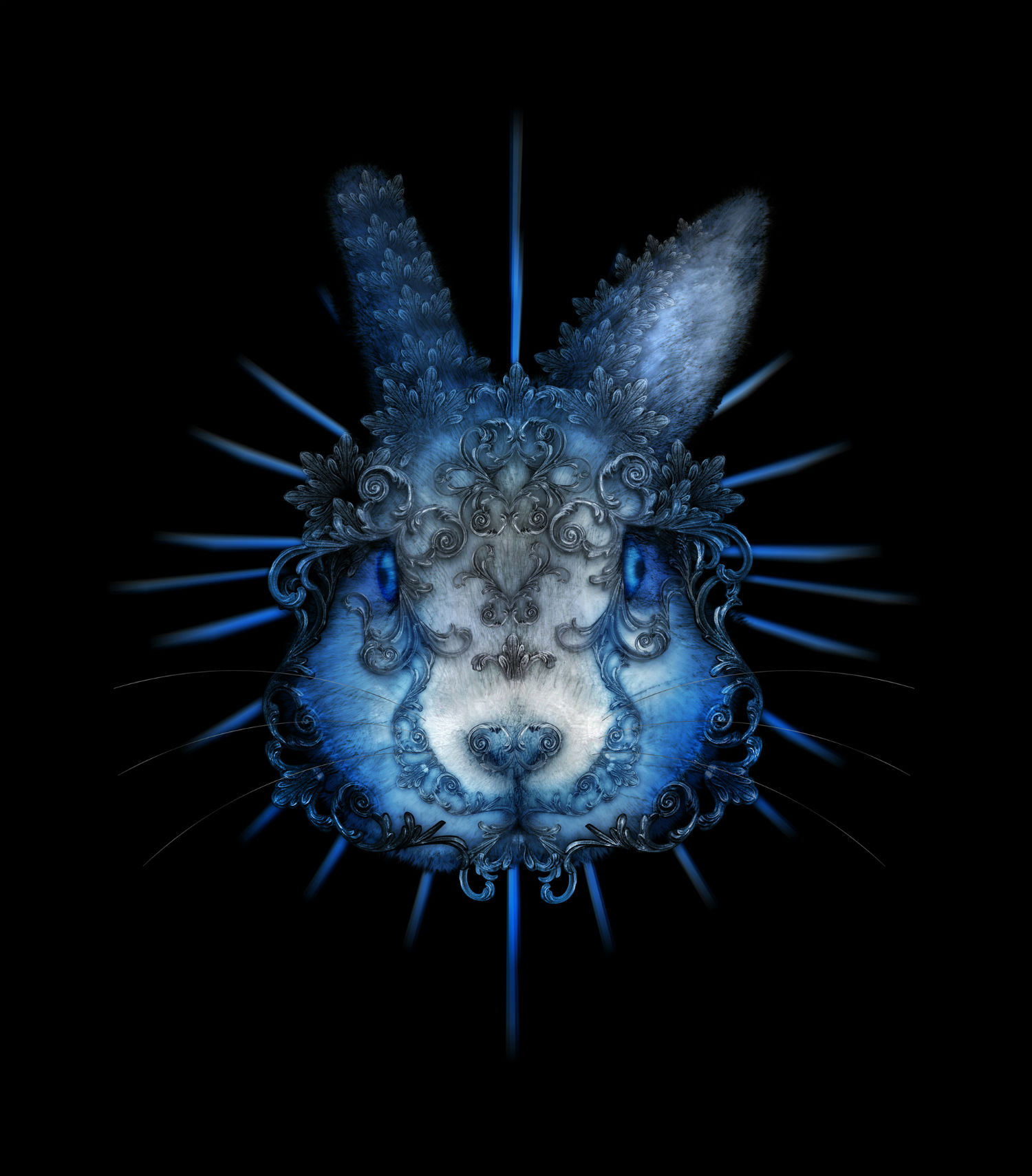 Worshipping at the rabbit altar by Penny Collins.
When Rabbits Were Gods
Illustrator and graphic designer Penny Collins started a very cool online project called "Raging Bunnies," a place to keep all the many bunny-related artworks that she has created over the years. All manner of styles are represented on this charming website, including the above image. Check it out.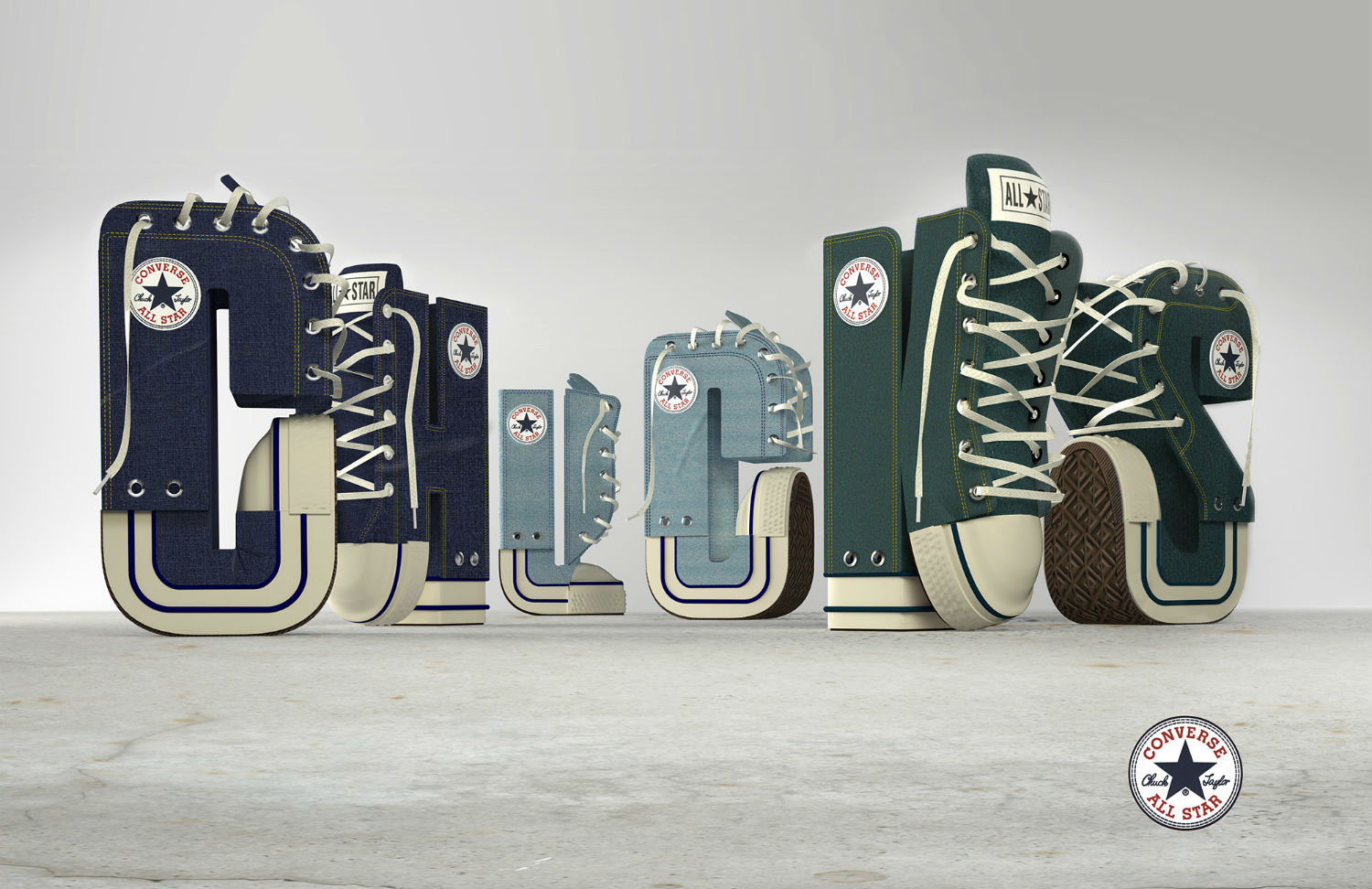 A unique approach to Converse trainers by Ellroy Klee.
Converse
A former graffiti artist turned freelance art director, Ellroy Klee has built up his own design studio with a Rolodex of impressive clients. The above work is testament to his witty and playful style, one that merges seamlessly digital effects with consumer brands.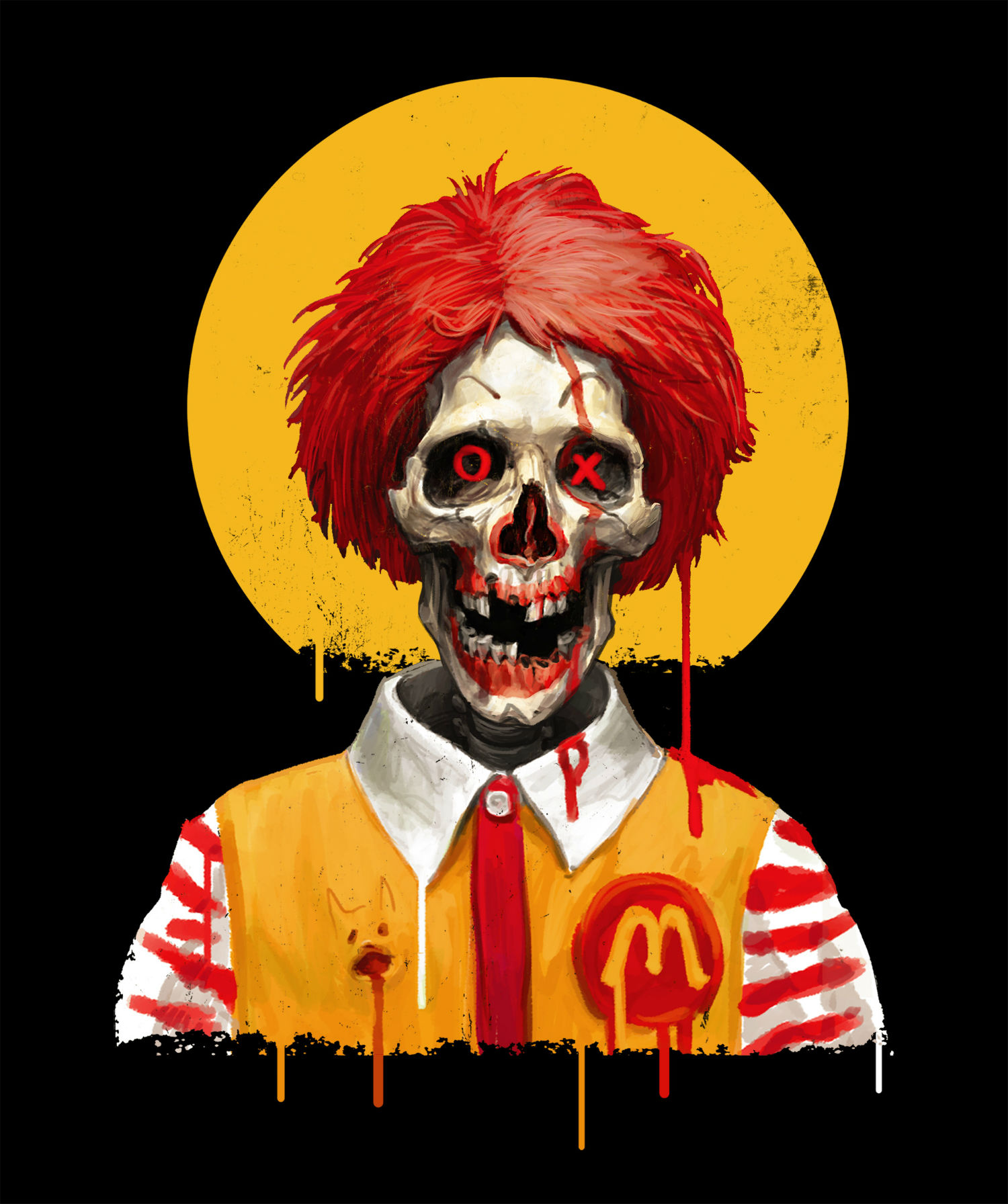 The dark side of the American fast food giant by Catalin Lartist.
Zombie Ronald McDonald
Here's the accurate face of the fast food industry and corporate America. Iconic brand and spokesman Ronald McDonald is given a ghoulish makeover by Romanian artist Catalin Lartist.
Images © respective artists