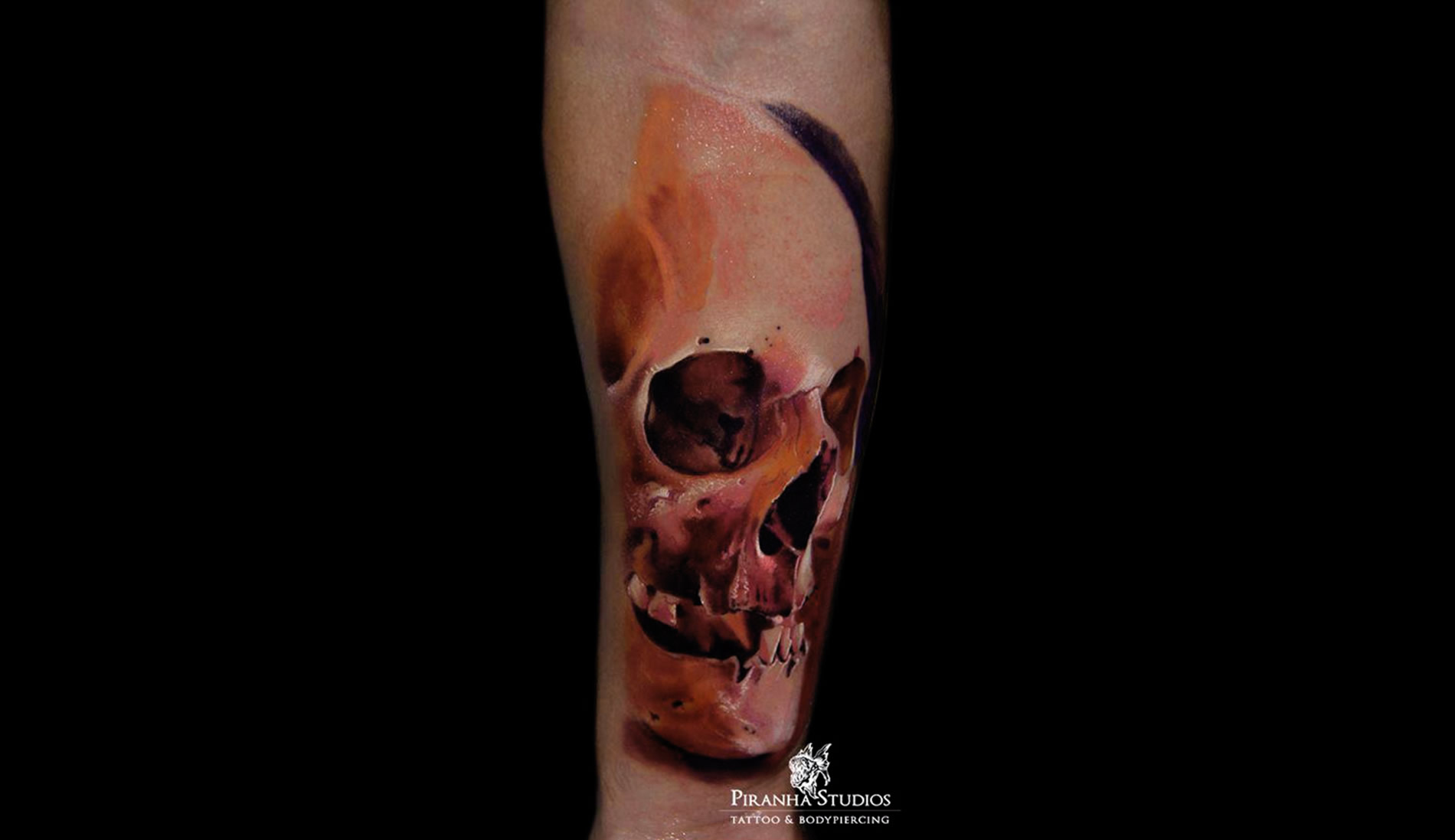 Last February, Piranha Tattoo Studios won second place for "Best Color" at the 19th Milano Tattoo Convention. It is no wonder they did so well because they have a good group of artists in their shop like Robert Zyla, Sergey Gas… plus guest artist Pavel Krim. If you have something to cover-up or looking for a realistic skull, tiger or flower, make an appointment at this studio in Viseu, Portugal.
Top: 3D skull by Robert Zyla.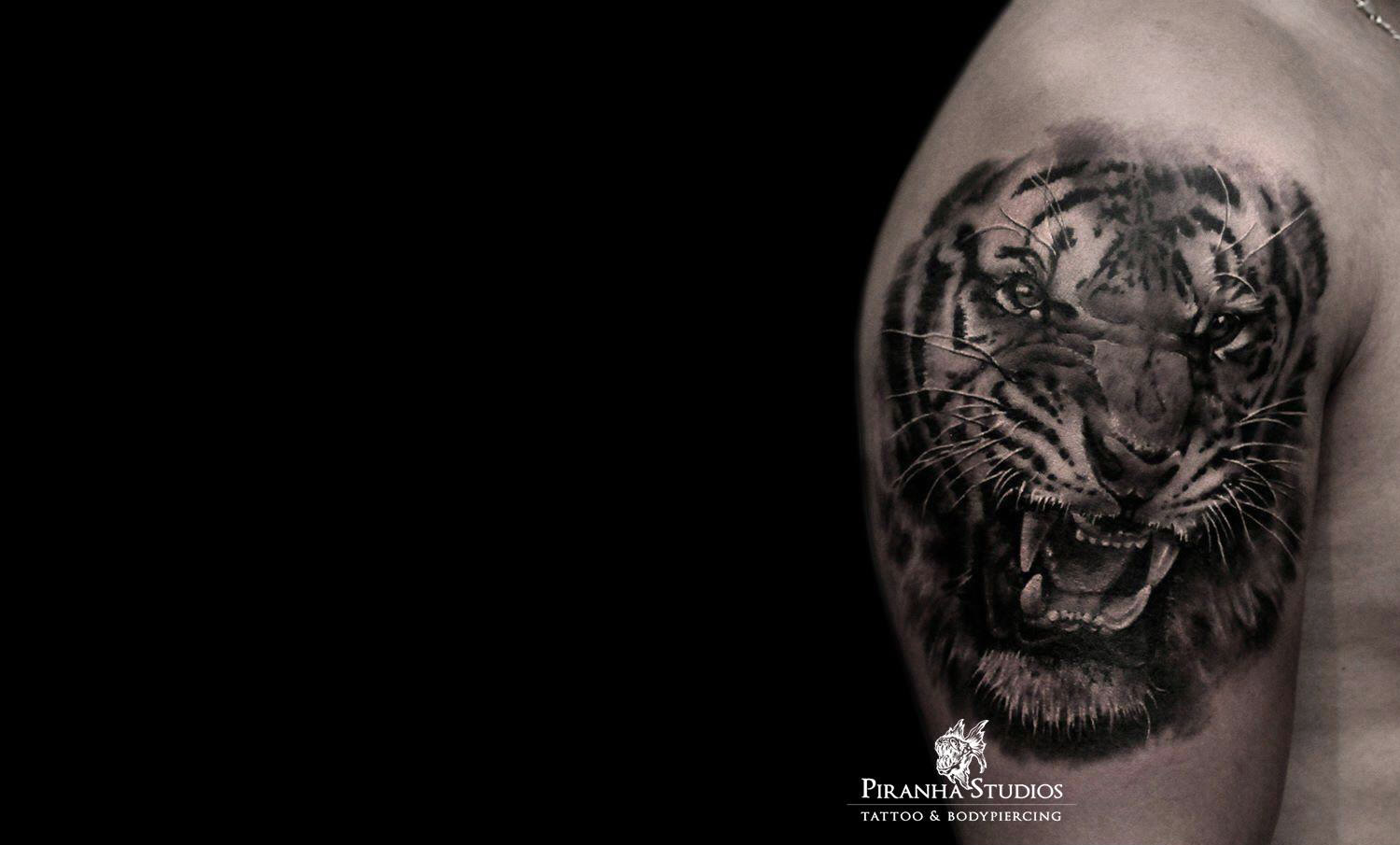 Tiger by Robert Zyla.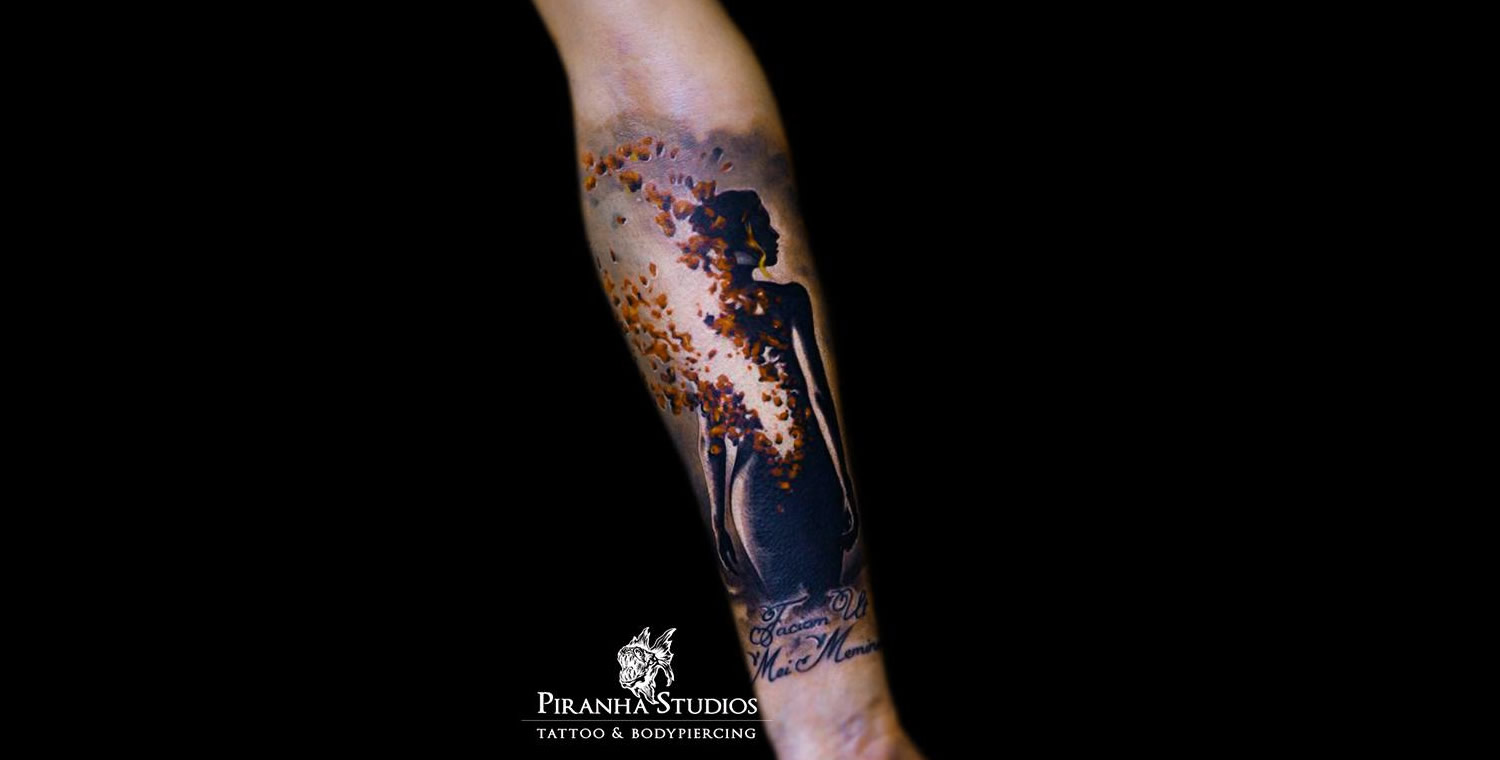 Body disintegration by Sergey Gas.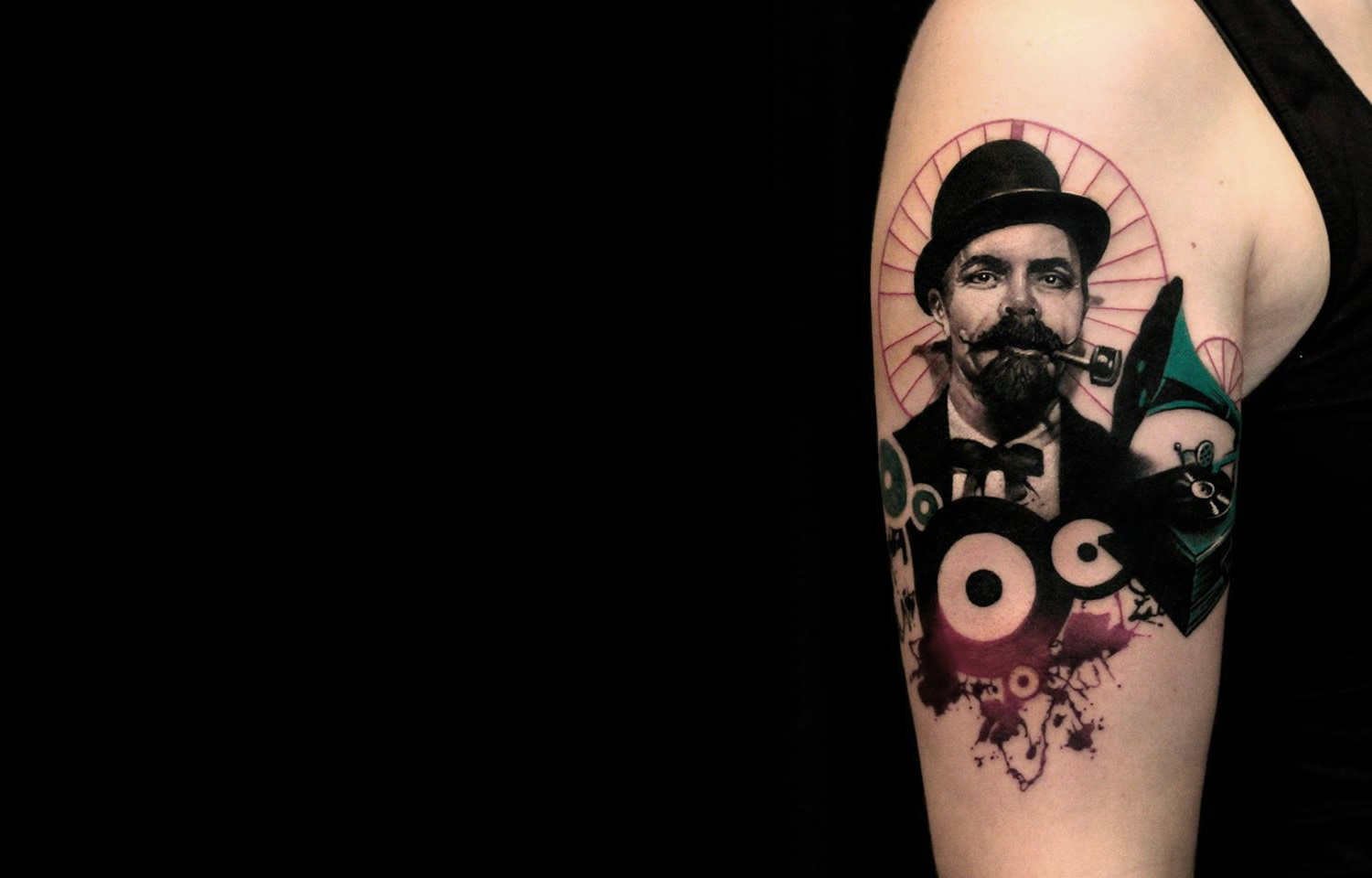 The pipe man by Pavel Krim.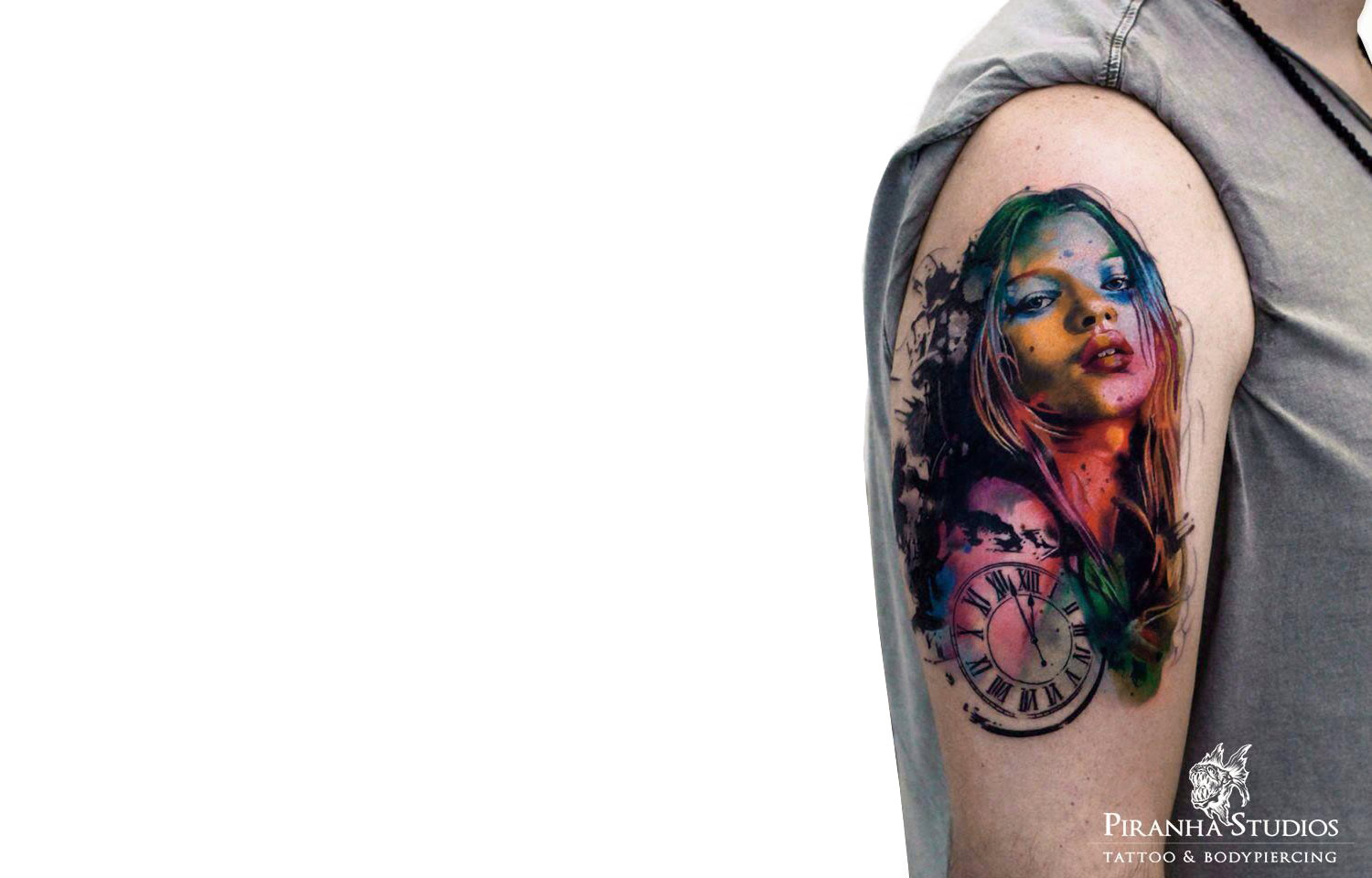 Rainbow-colored portrait by Pavel Krim.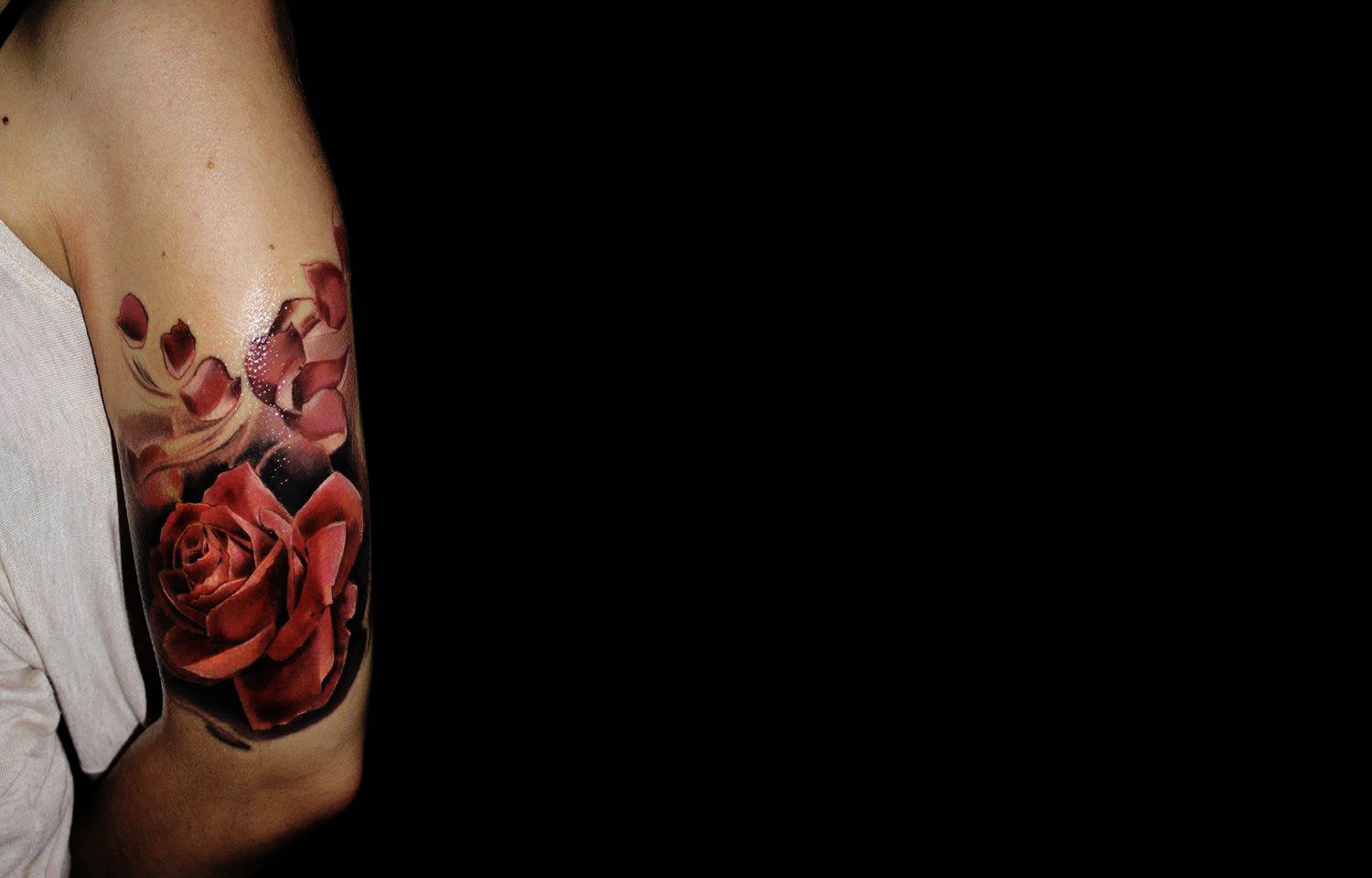 3D rose by Robert Zyla.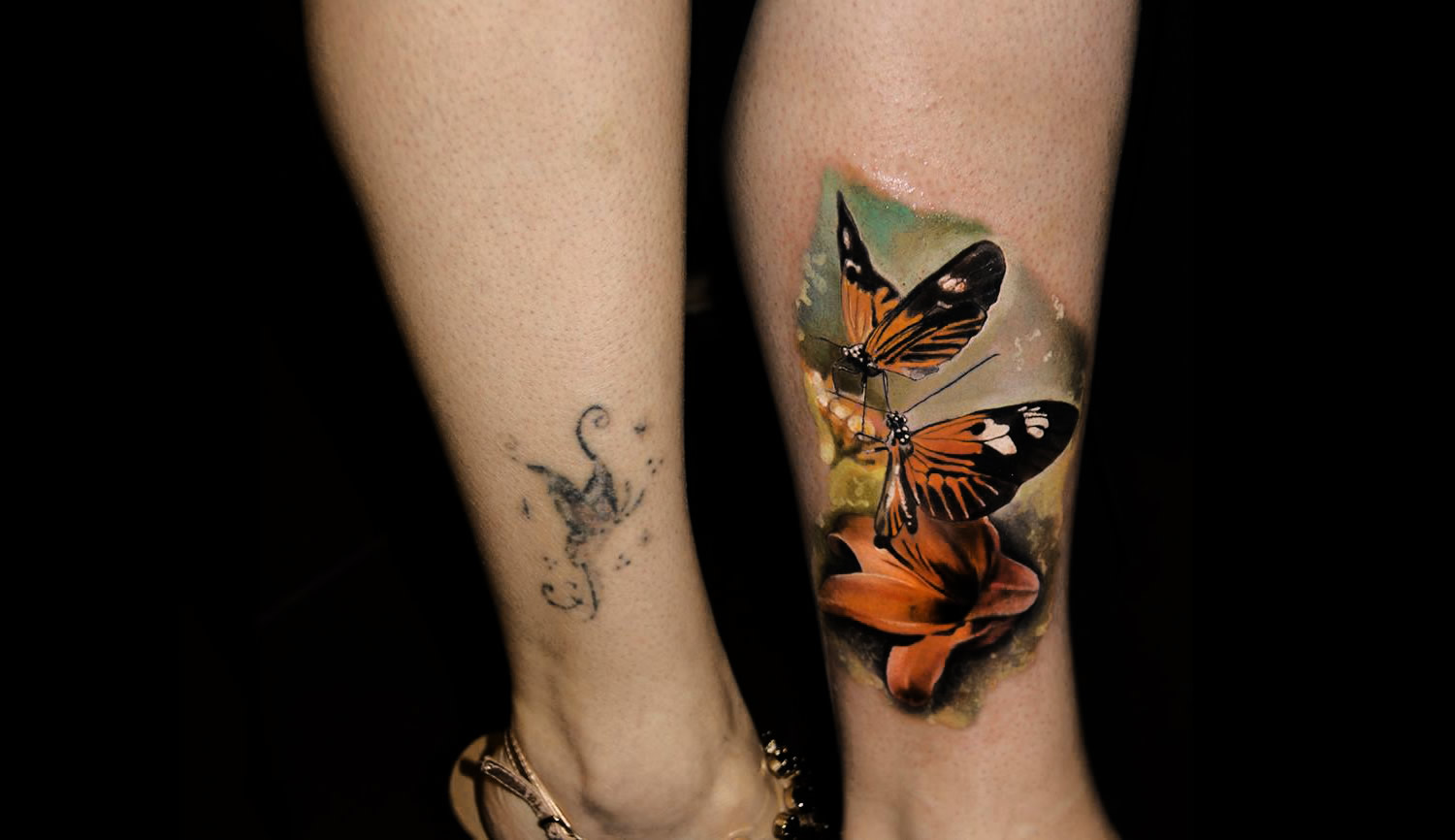 Cover-up tattoo by Robert Zyla.
Images © respective artists and Piranha Tattoo Studios