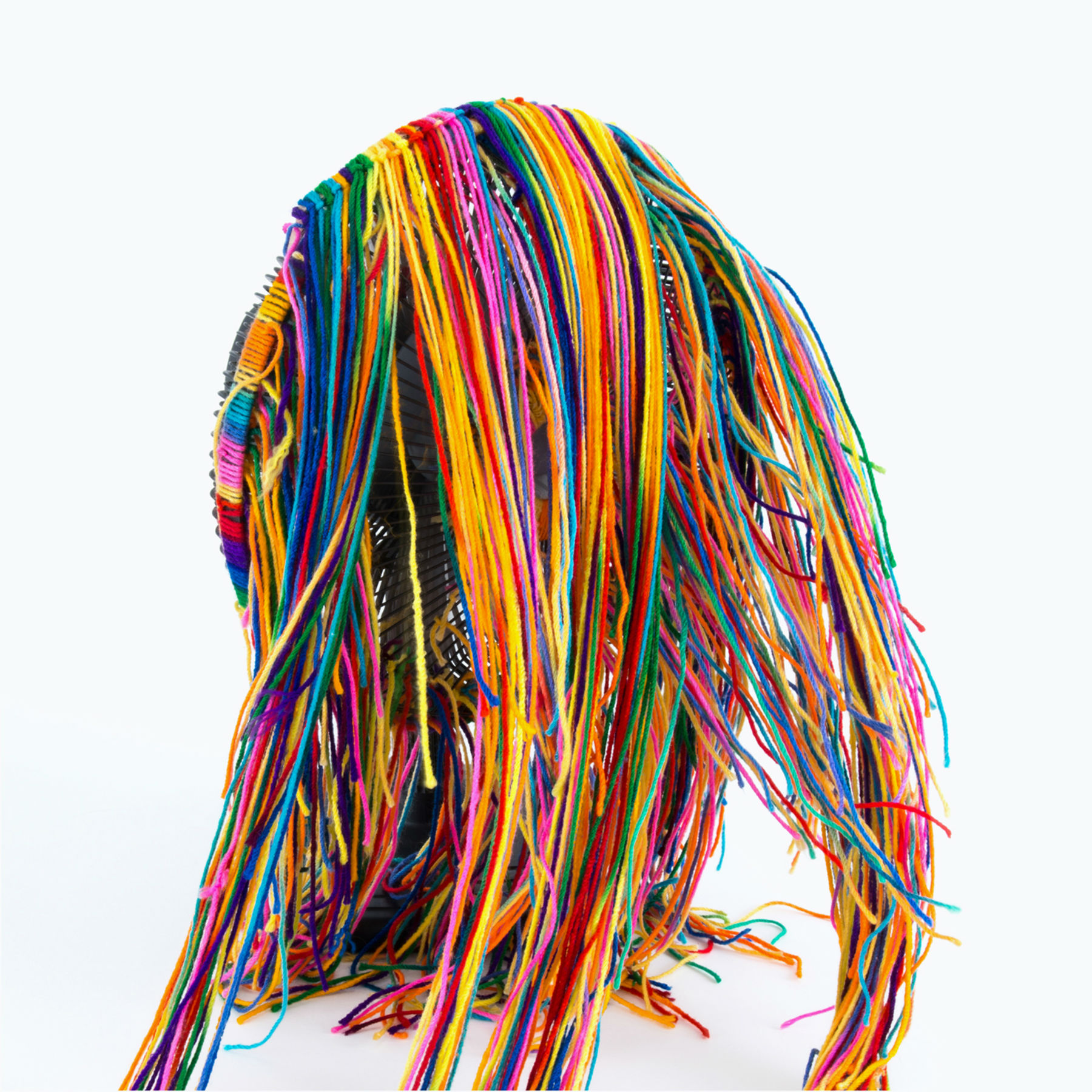 A great album cover is the same as a quality book cover. No matter how good the product is inside, if you cannot communicate the message and themes effectively through art on the exterior, then you have a serious problem on your hands.
There is nothing worse then when you have a superb record, but it is somewhat ruined by cheesy or cliched artwork on the sleeve. Thankfully none of the musicians and bands selected here have that problem. Whether through photography or illustrations, these 2014 releases have all nailed it.
Top: The colourful cover for "Mess" by Liars.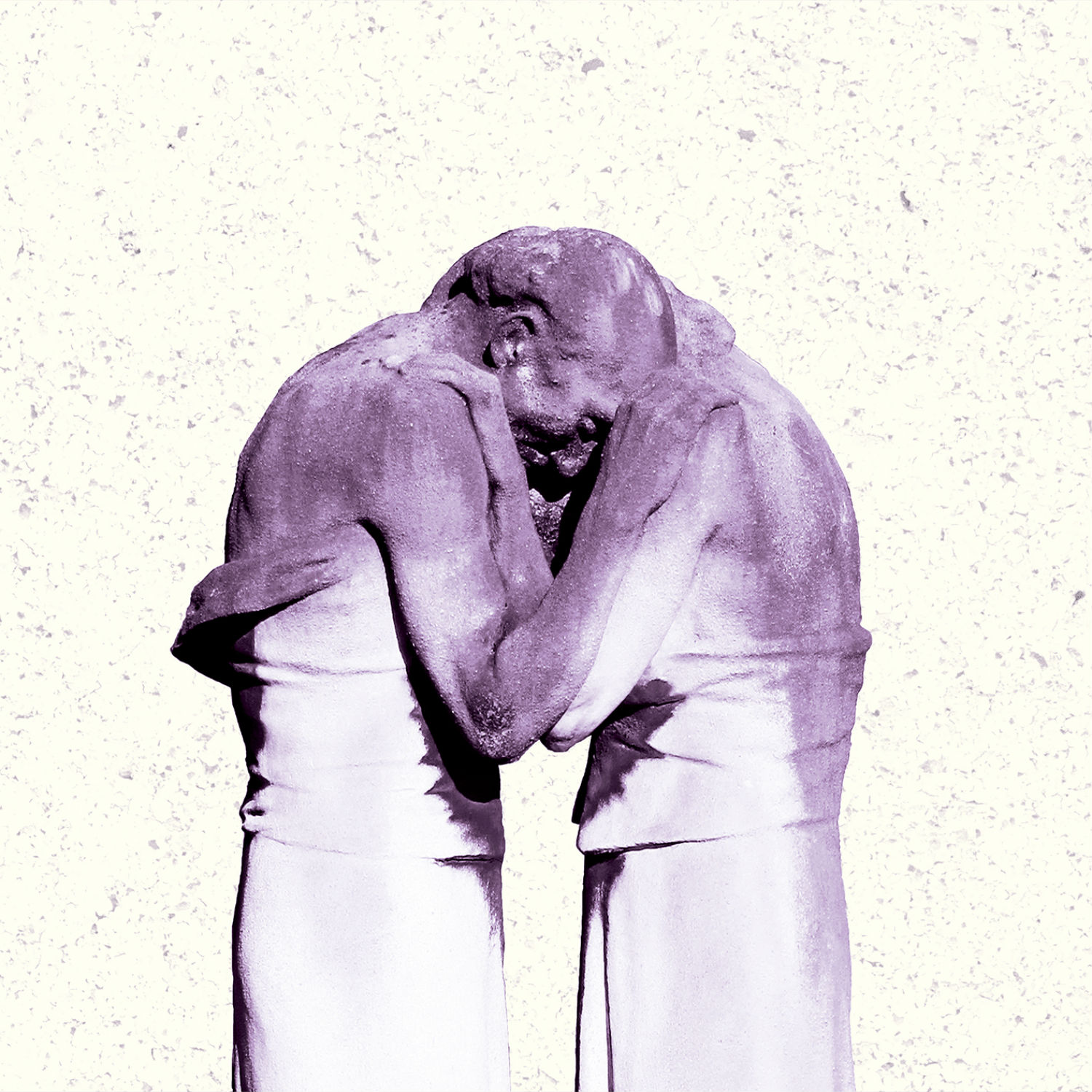 The 2014 release "Familiars" by New Yorkers The Antlers.
The Antlers
Brooklyn three piece The Antlers released their fifth studio "Familiars" only a month ago, but it has already made its mark. Musically and art-wise it is a resounding success. The cover is a typically abstract affair by Louise Lemercier, depicting two weeping figures covered in a sea of purple dust. As interpretable and profoundly interesting as the band itself.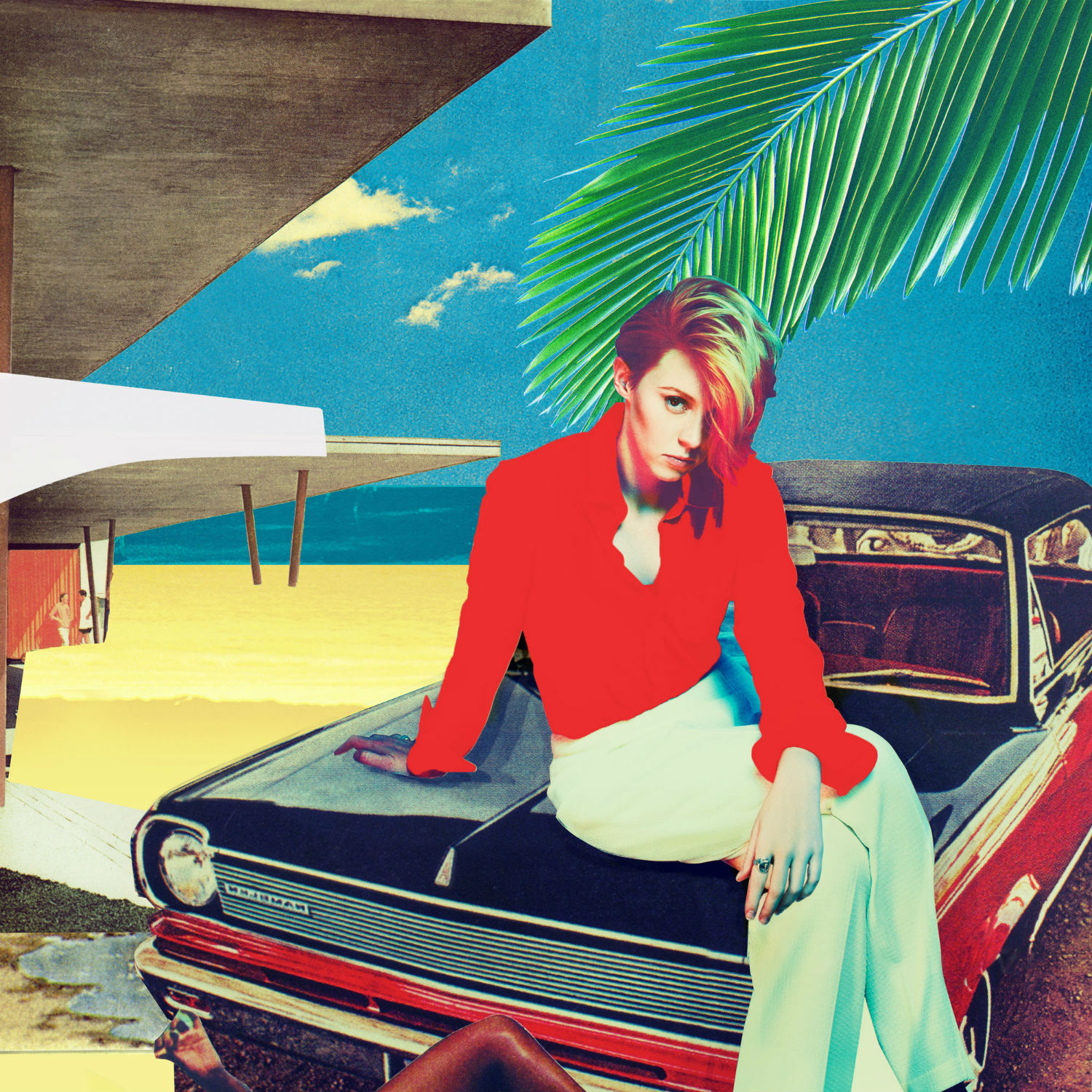 Channeling the spirit of 70s David Bowie is Elly Jackson's La Roux.
La Roux
Elly Jackson (aka La Roux) is very often styled in a masculine fashion for photo shoots. The end product being that she usually looks like David Bowie. Why does every androgynous musician or actor end up looking like Bowie? I'm looking at you Tilda Swinton and Patrick Wolf. The cover for her sophomore record "Trouble From Paradise" is a vision of 70s colours and Californian imagery. Bring on the party.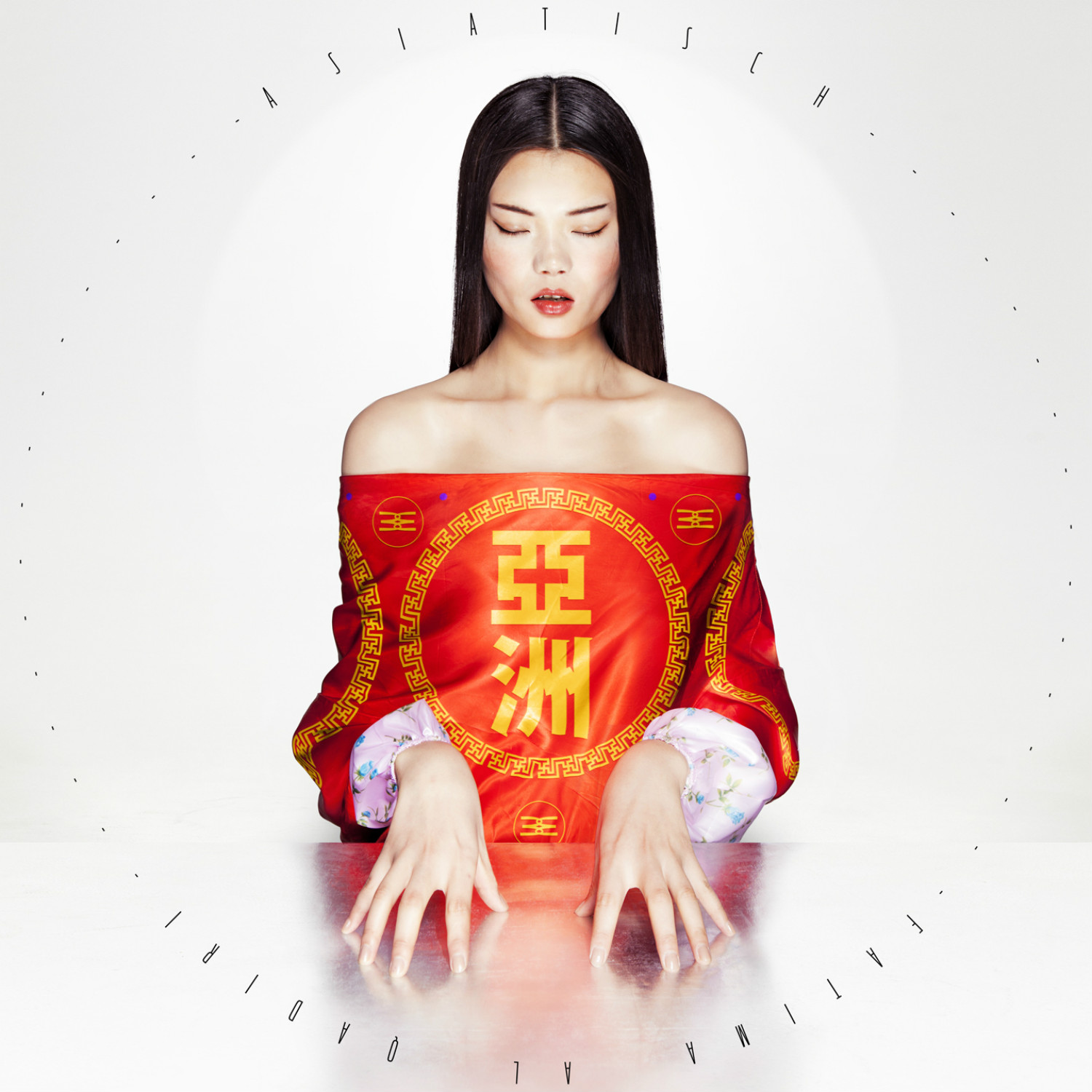 A fascinating cover that dissects China from a world perspective by Fatima Al Qadiri.
Fatima Al Qadiri
Fatima Al Qadiri is an artist who encapsulates an "East meets West" aesthetic. The Senegal-born, New York-based musician and producer turned her gaze to the Far East for inspiration on new album, "Asiatech." This is represented perfectly on the cover by Shanzhai Biennial with its Chinese doll-esque look.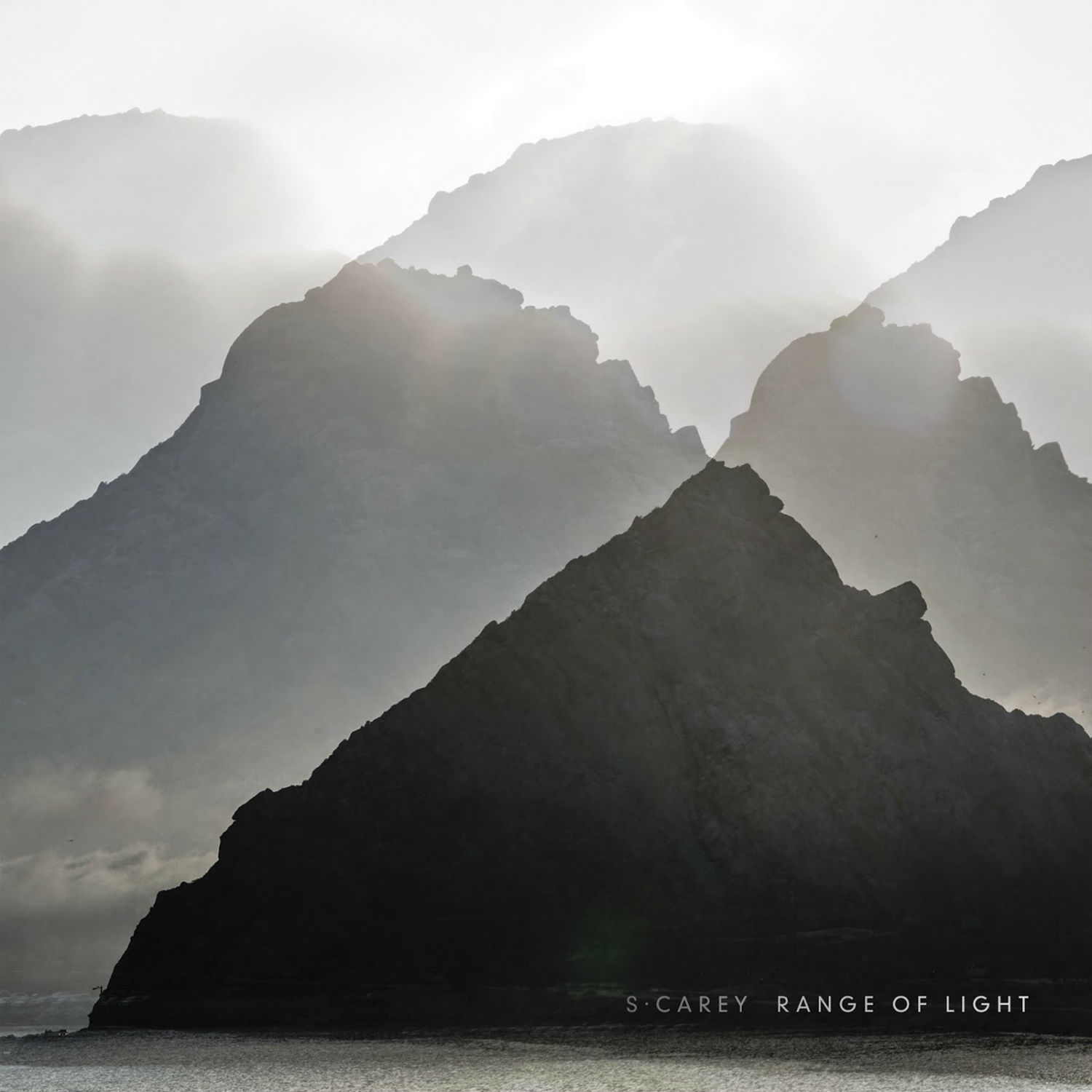 A gorgeous meditation on the Californian wilderness by Bon Iver's S. Carey.
S. Carey
Wisconsin musician and Bon Iver member S. Carey released his second full-length solo effort in 2014. It is a chilled out record with pitch perfect harmonies. Inspired in part by iconic naturalist John Muir and the Sierra Mountain range in California, the cover art encapsulates all of this perfectly.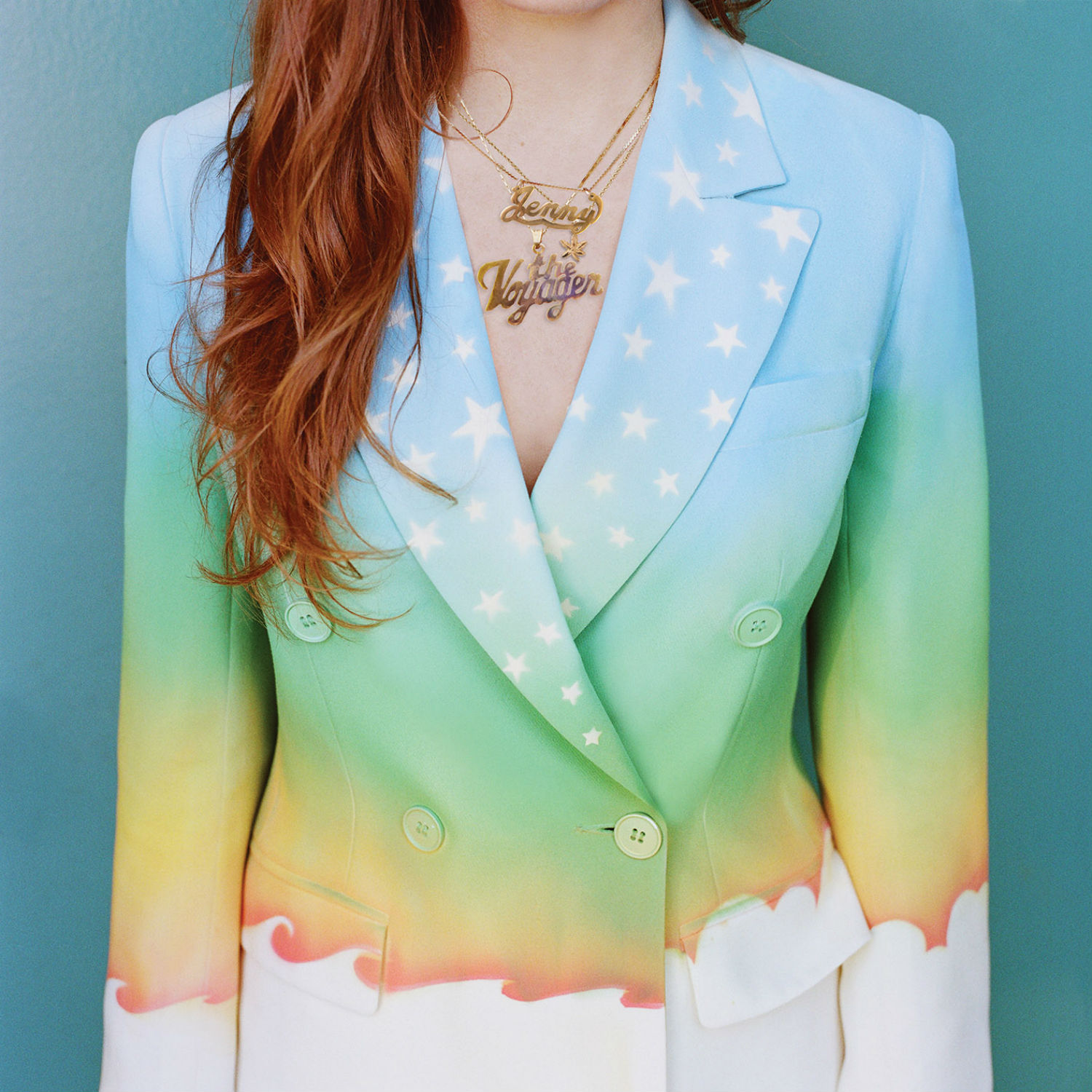 Autumn de Wilde shoots Jenny Lewis's latest solo effort to dazzling effect.
Jenny Lewis
Singer/songwriter and part-time Rilo Kiley front woman Jenny Lewis continues her solo career with the release of "The Voyager." The artwork for the record was shot by music photographer veteran Autumn de Wilde (I never get tired of saying that name) who has worked with the likes of Beck in the past. It is a beautifully composed and trippy cover of a tie dyed suit. Very cool.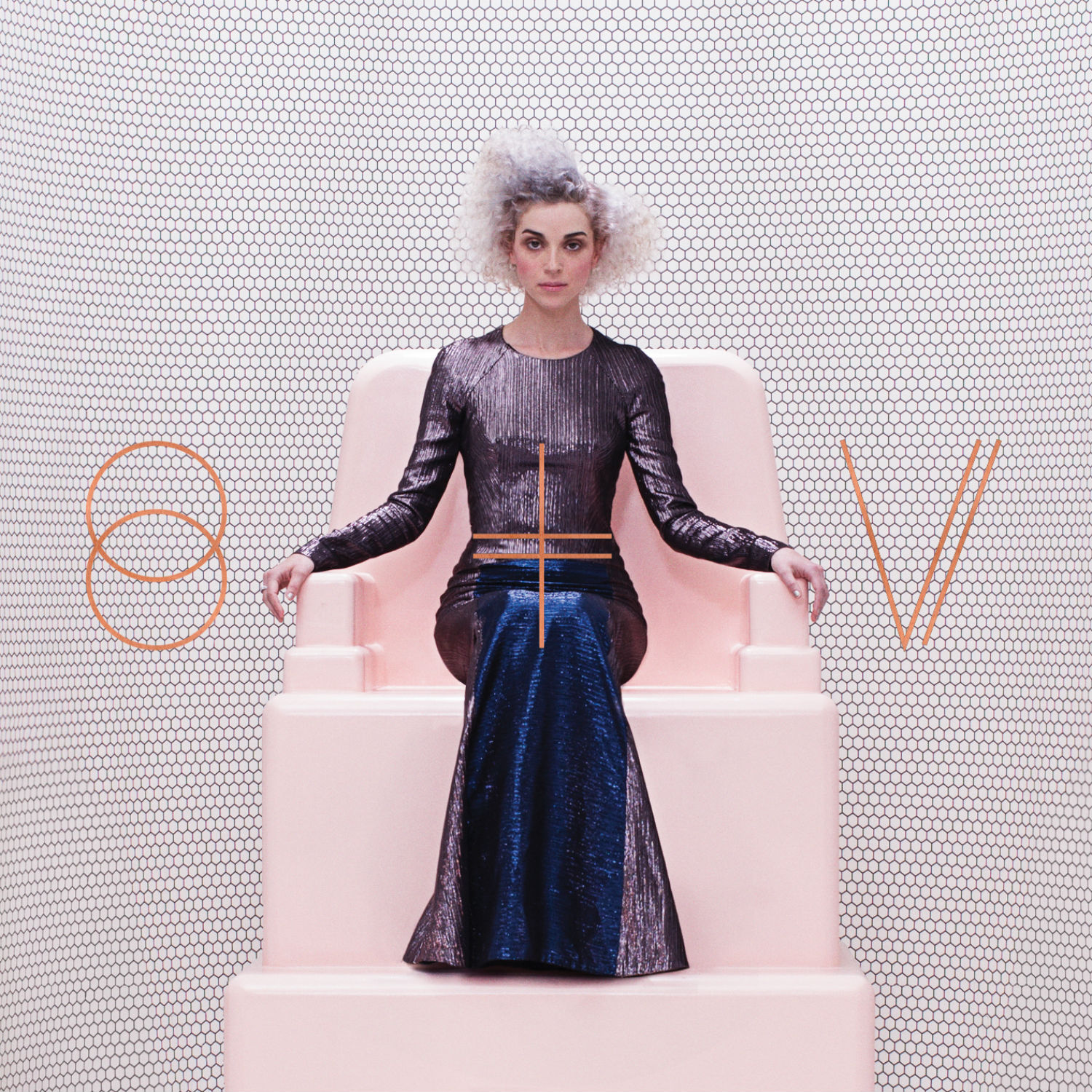 Multi-instrumentalist St. Vincent sits atop her gilded throne.
St. Vincent
The versatile Texan Annie Clark (aka St. Vincent) brought out album number five this year. The cover photography for her records has followed a strict formula in the past, favouring minimalist stripped-back portraits. This time around, she has expanded on this blueprint in opulent fashion as you see in the image above, which was shot by Renata Raksha.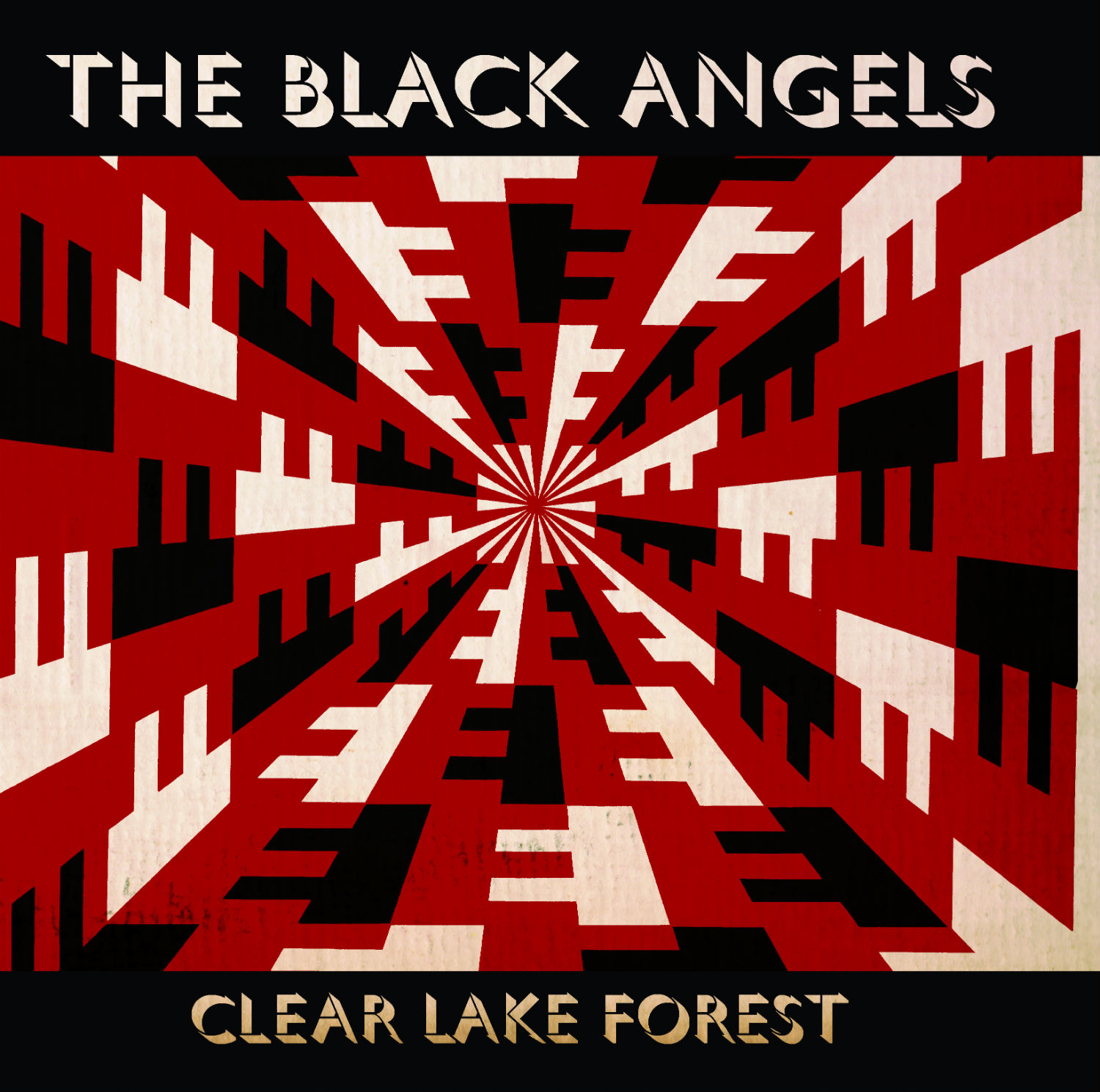 Texan band The Black Angels go for the illusionary look on their new album.
The Black Angels
The cover for The Black Angels new release "Clear Lake Forest" is a neat piece of illusionary art. Utilising a specific palette of strong colours like white, black and red, it is a very evocative album cover that conveys the hip psychedelic vibes of this Austin band.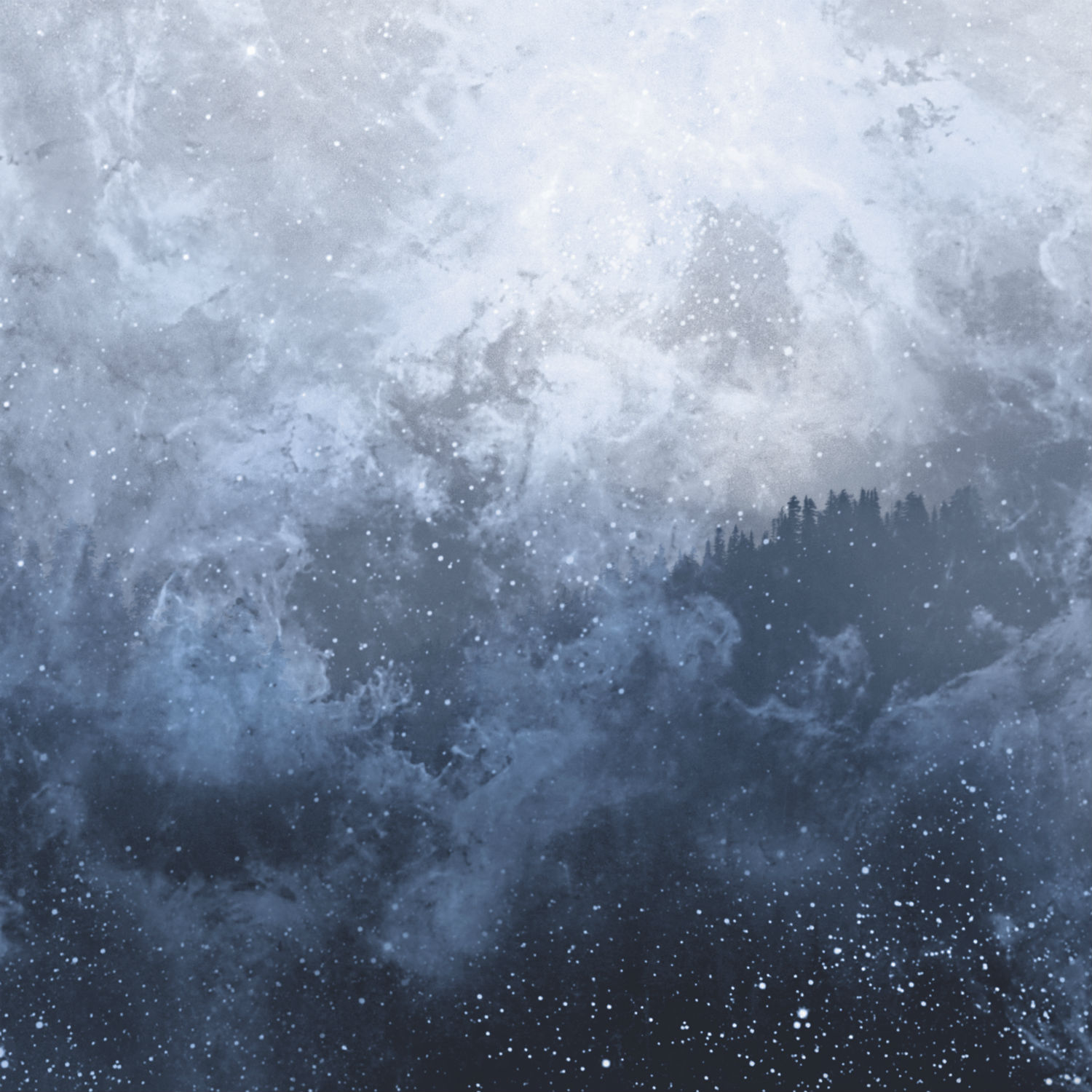 It's a sky full of stars for Wolves in the Throne Room and their new release "Celestite."
Wolves in the Throne Room
Photographer Alison Scarpulla provides the artwork for 2014 release"Celestite" by Wolves in the Throne Room. When you ponder the word "Celestite," the image that they have gone with illustrates this word in lovely fashion: a philosophical, complex photograph that looks like the swirl of a celestial galaxy many thousands of miles away.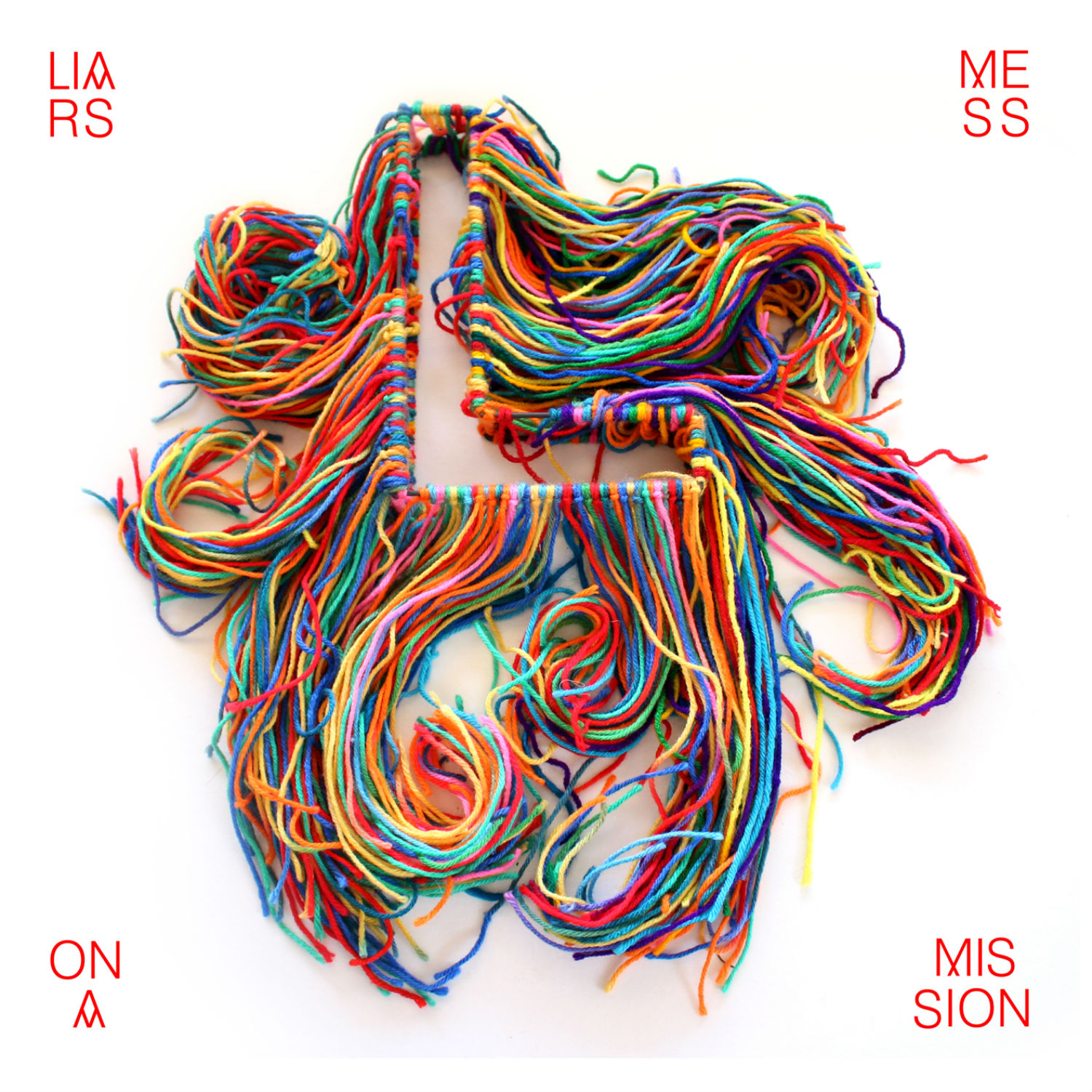 Alternative cover art for "Mess" by band member Julian Gross.
Liars
LA punk rockers Liars have gone through a number of line-up changes over the years, and have released seven studio albums in total. The latest titled "Mess" was brought out this year and features cover art by one of the band members, Julian Gross. It is a wonderfully wacky sleeve featuring a mass of coloured string coming out of white space.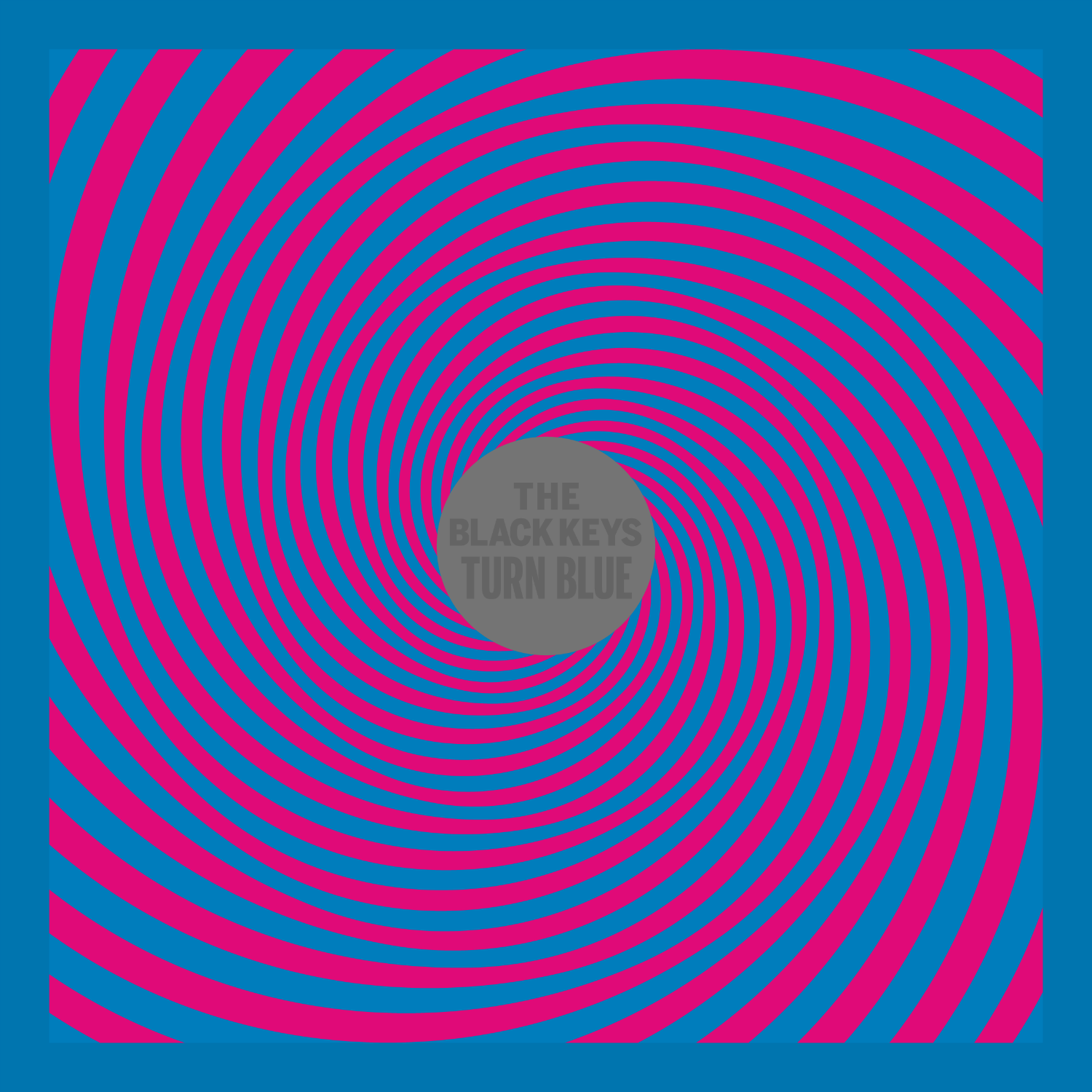 A stunning piece of visual trickery for The Black Keys.
The Black Keys
This really is a superior design example for an album cover. It is simultaneously simple and fascinatingly complex. Sometimes the best cover art is also the most uncomplicated. Just follow the pink and blue lines and lose yourself before you have even heard one octane of music.
Update: (August 22, 2014). A reader from Italy was inspired by our article, "if the covers are good, what's inside has to be good too. I listen to them and in this playlist I collected the tracks I've liked the most of those records," states Fhift. And so now we have a great selection of music tracks for you to listen to.
Images © respective artists, photographers and record labels.