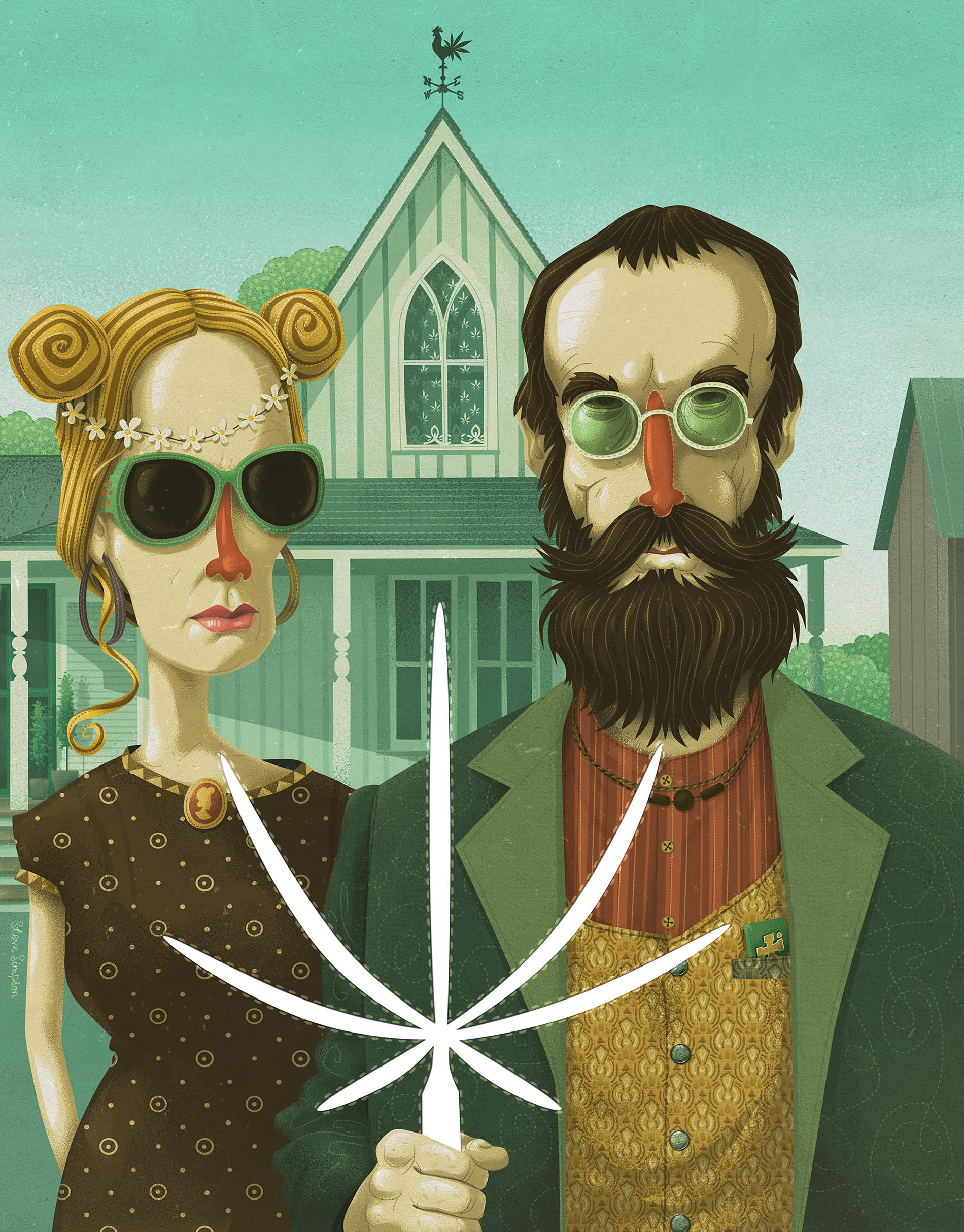 Grant Wood submitted his painting "American Gothic" to a competition at the Art Institute of Chicago, and the judges disregarded it as a "comic valentine." But a museum patron convinced the Art Institute to keep the art piece, and today it remains there for the public to see. It is currently one of the most recognized images of 20th-century American art, not exactly depicting a romantic couple, but rather a farmer and his daughter. It is an iconic visual that has been extensively copied, parodied, and reinterpreted.
Top: "American Gothic High," an illustration by Steve Simpson.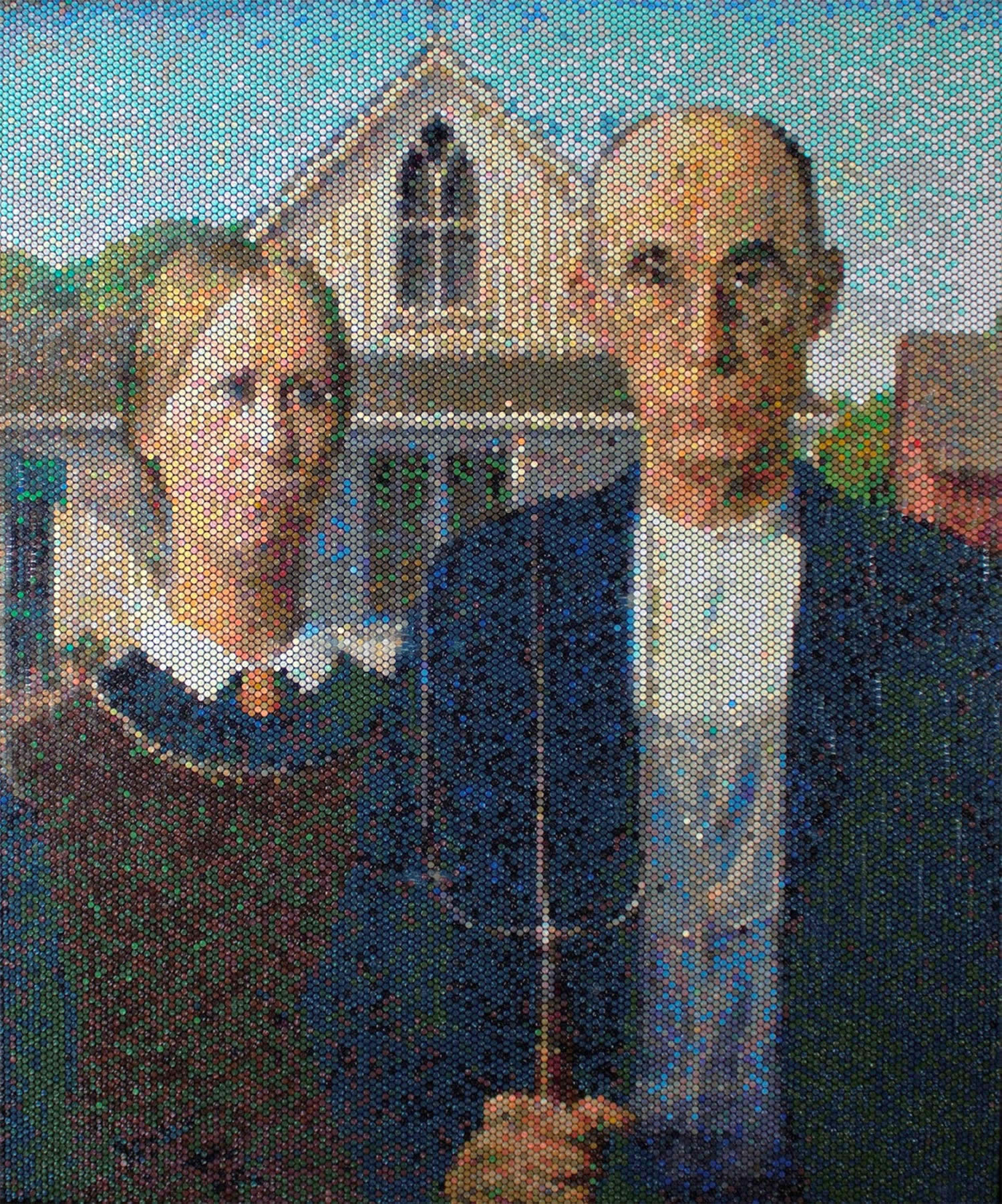 "American Gothic Interpreted" (paint injected in bubble wrap) by Bradley Hart.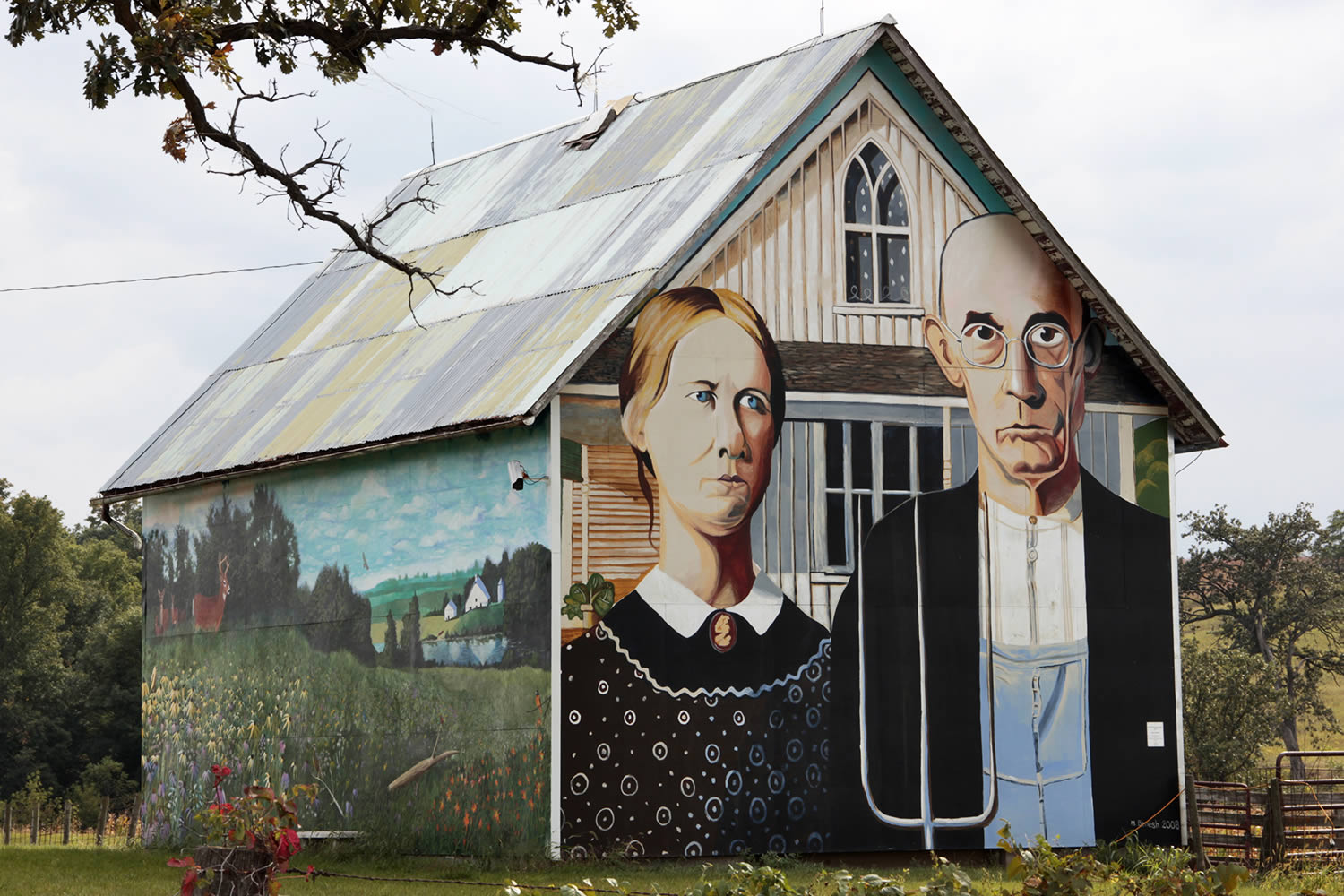 "American Gothic Barn" located east of Cedar Rapids, Iowa. Photo by Back Road Bound.
"Rubber Stamp American Gothic" (ink on paper) by Dave Morice.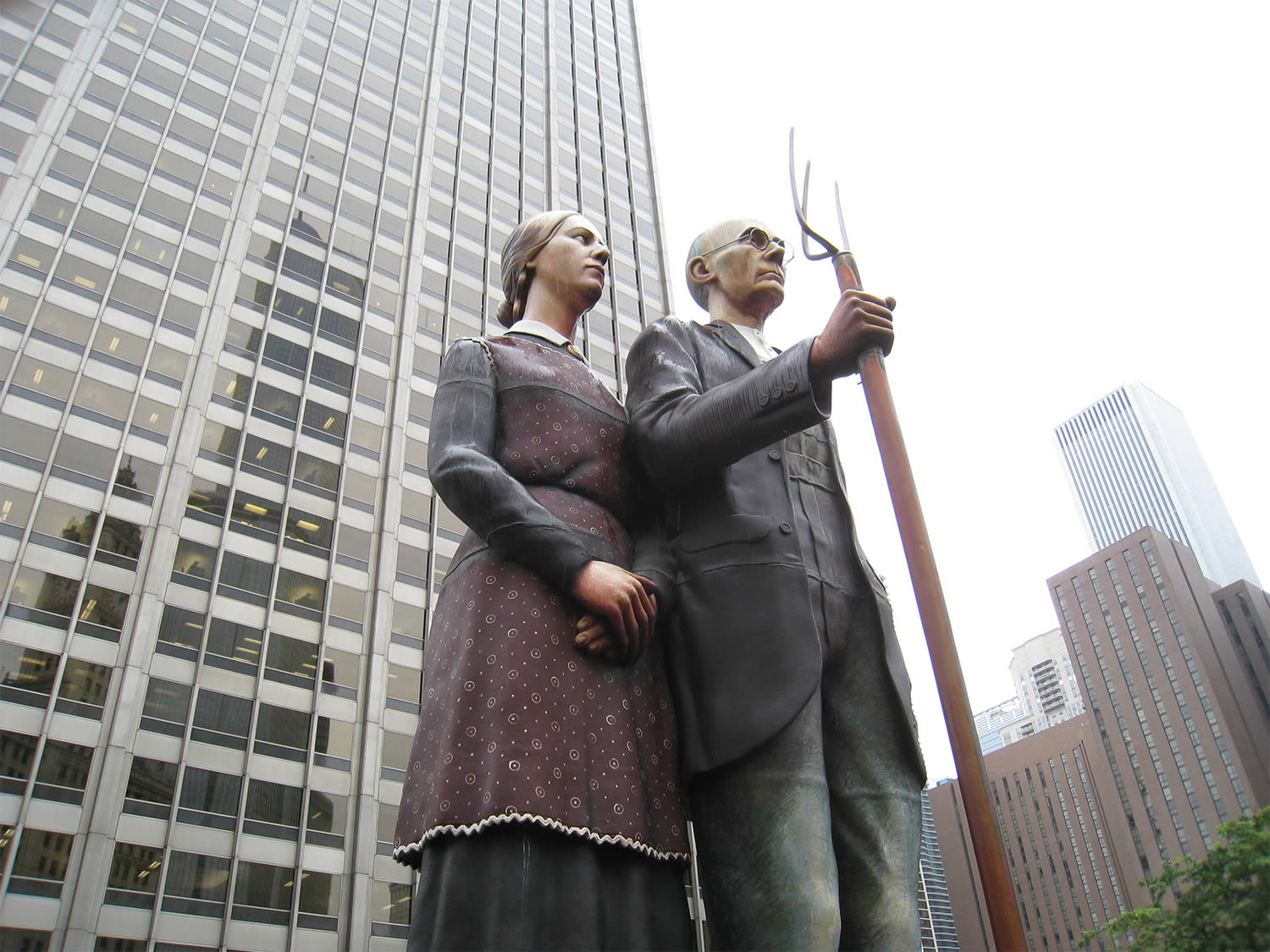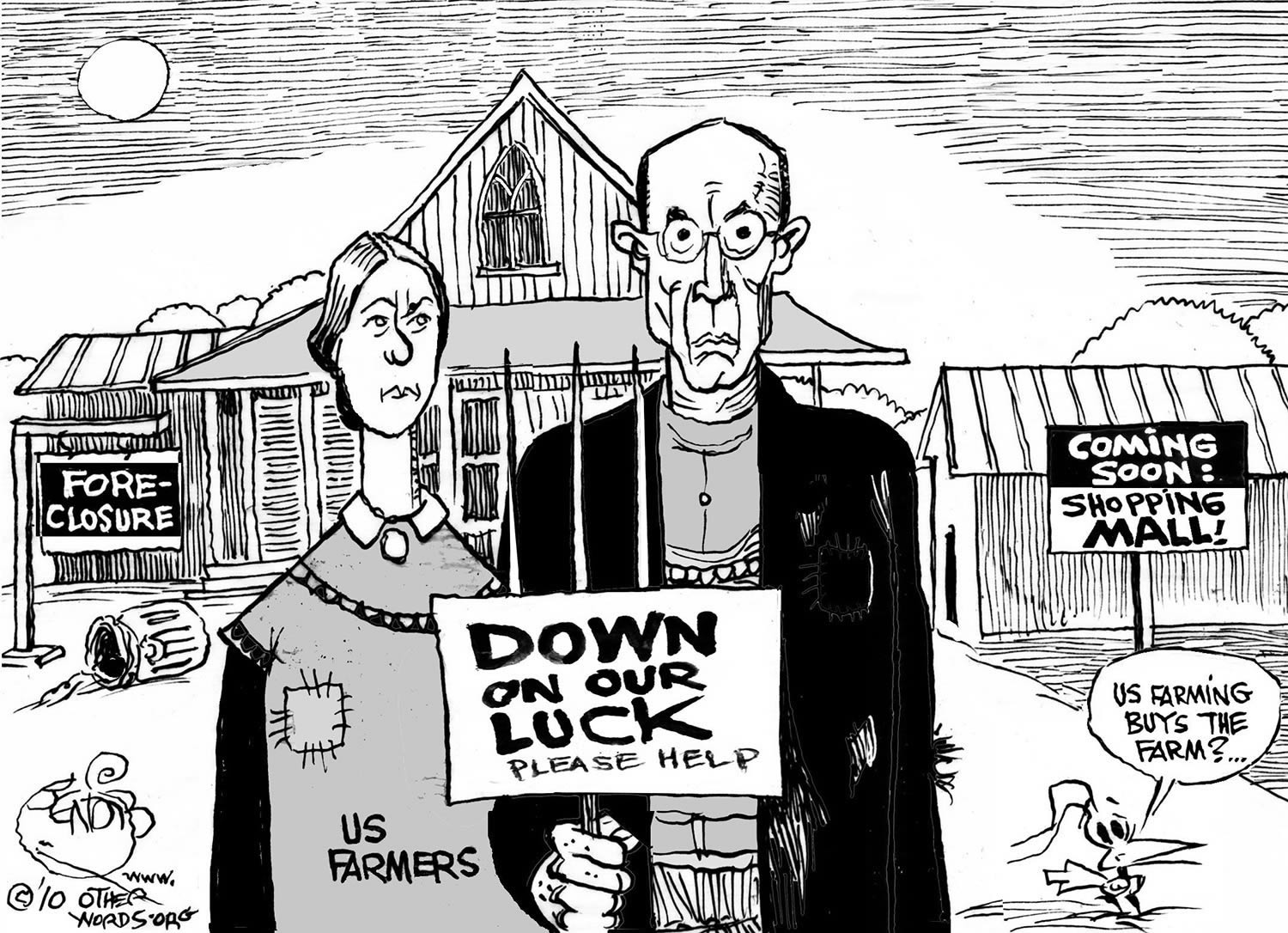 "Foreclosing farms" by
.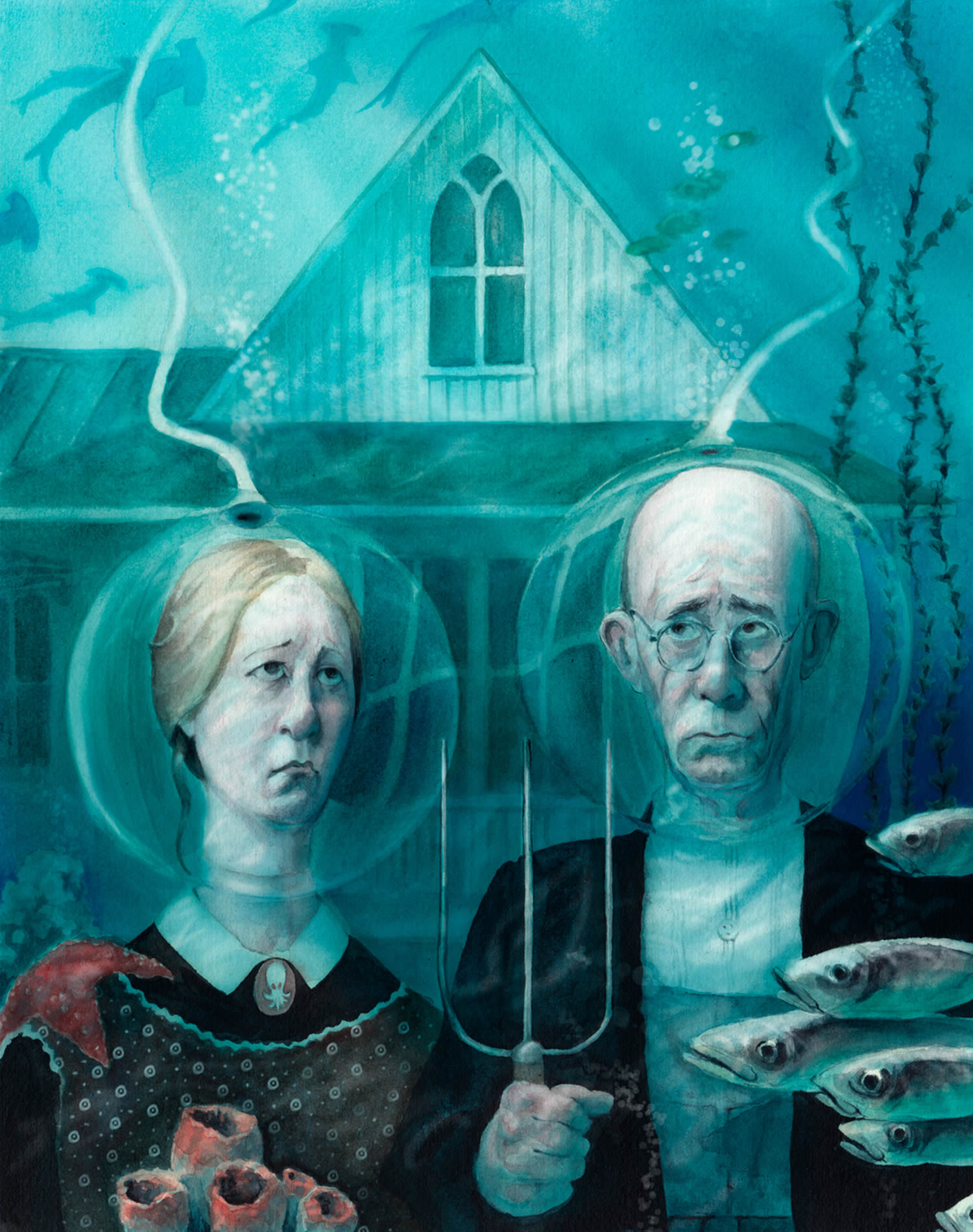 "Submerged Gothic," a painting by Scott Brundage.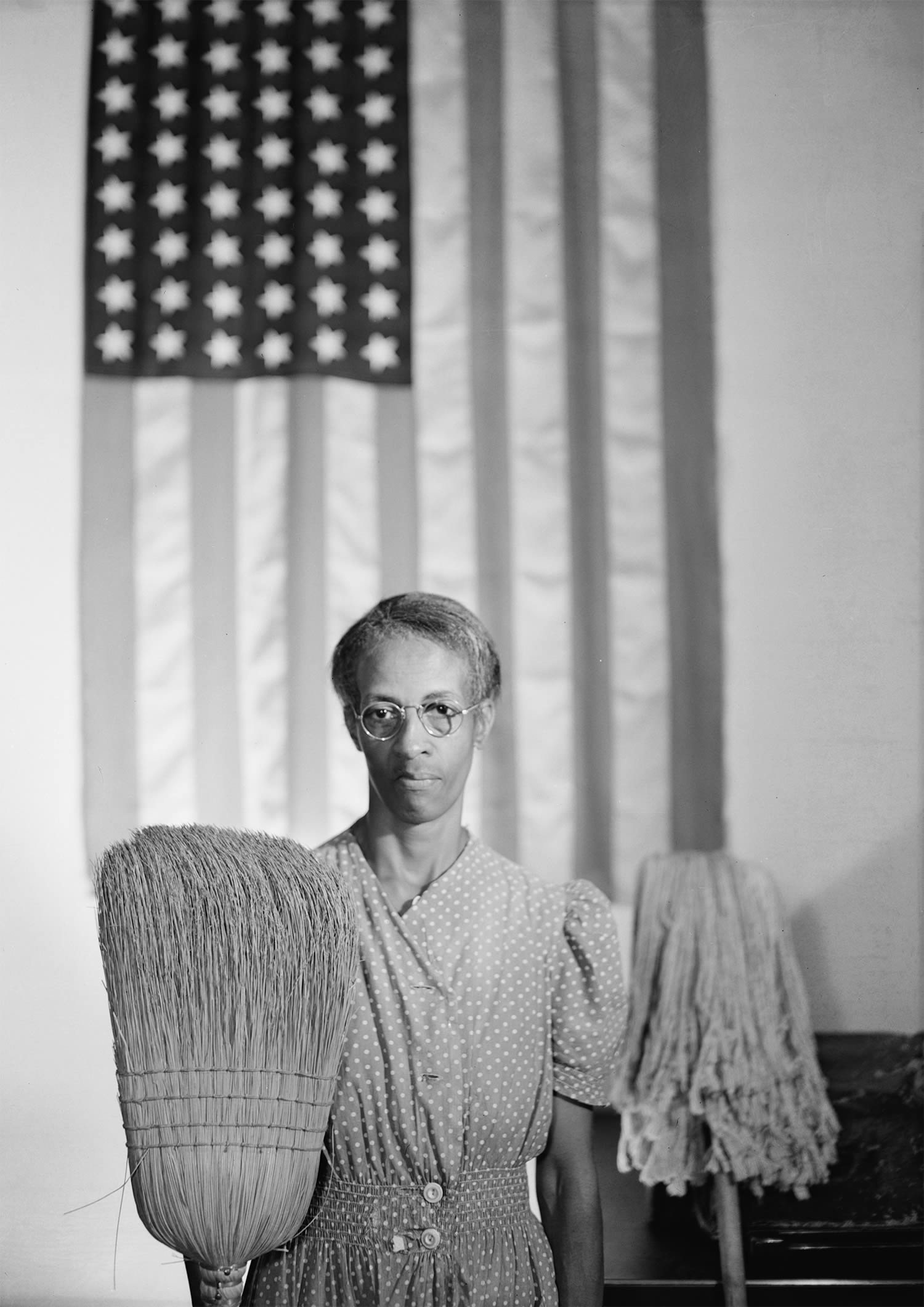 "American Gothic" (gelatin silver print) by Gordon Parks. Photo © 2006 The Gordon Parks Foundation.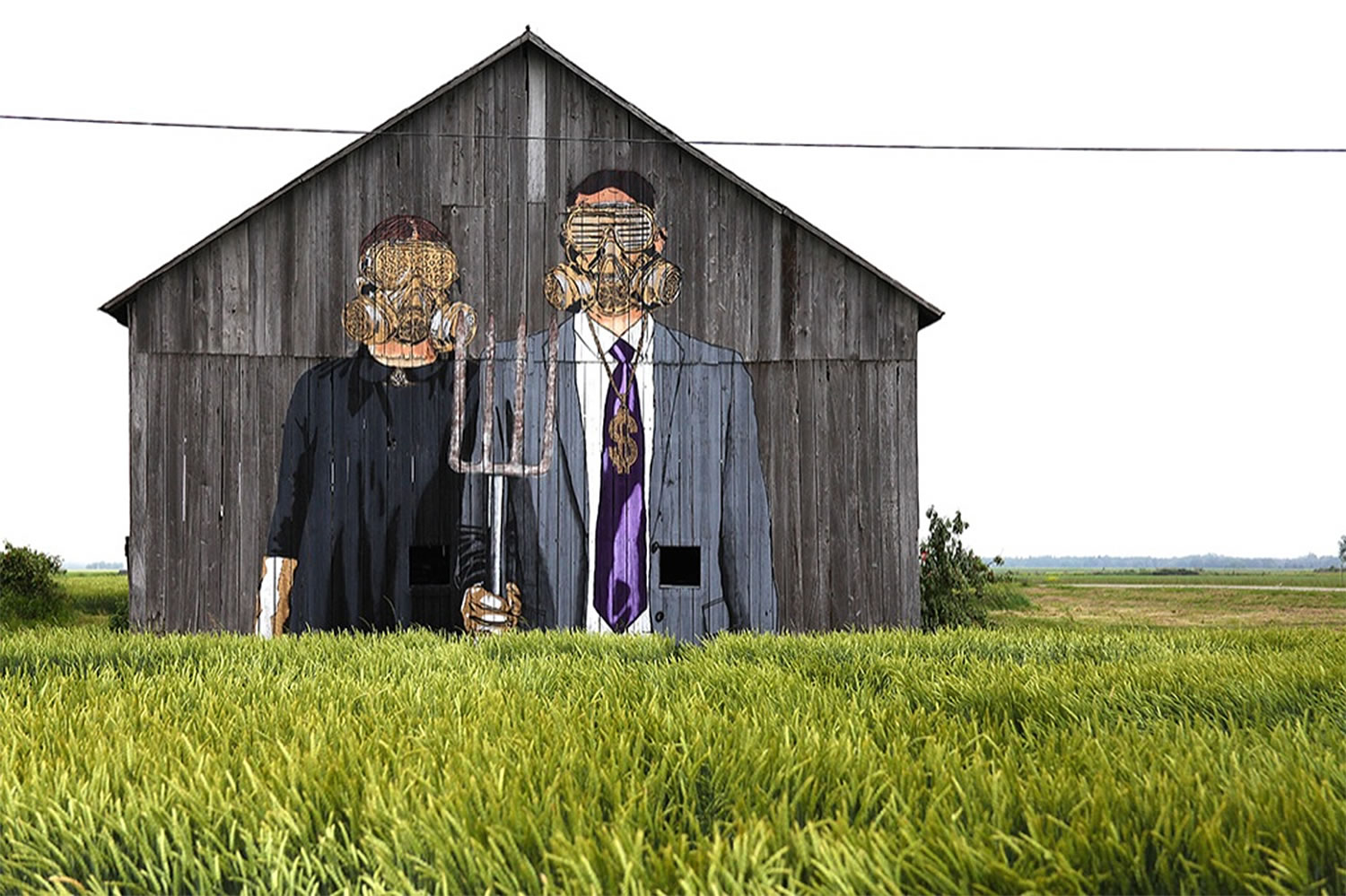 Graffiti art by Hygienic Dress League; the barn is located in Port Austin, Michigan. Photo © Street Art News.
Images © of respective artists