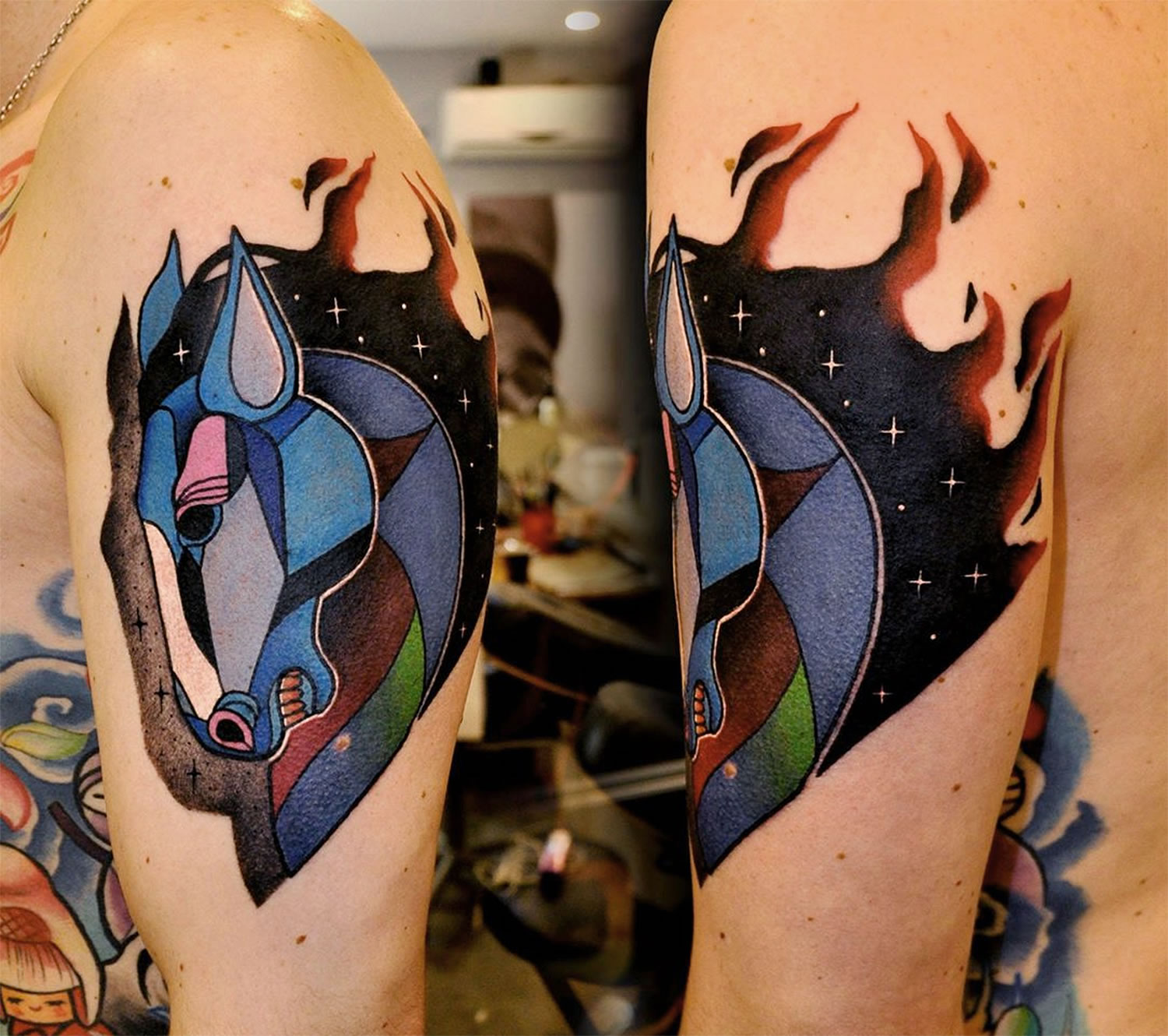 Whether you are fascinated with multicolored parrots or strange looking Sphynx cats, not everyone is looking for a portrait of their family pet; some people just want an artistic tattoo of an animal. Shown here are ten examples that may have symbolism to those who got tattooed, but for us, we can interpret and appreciate these great compositions.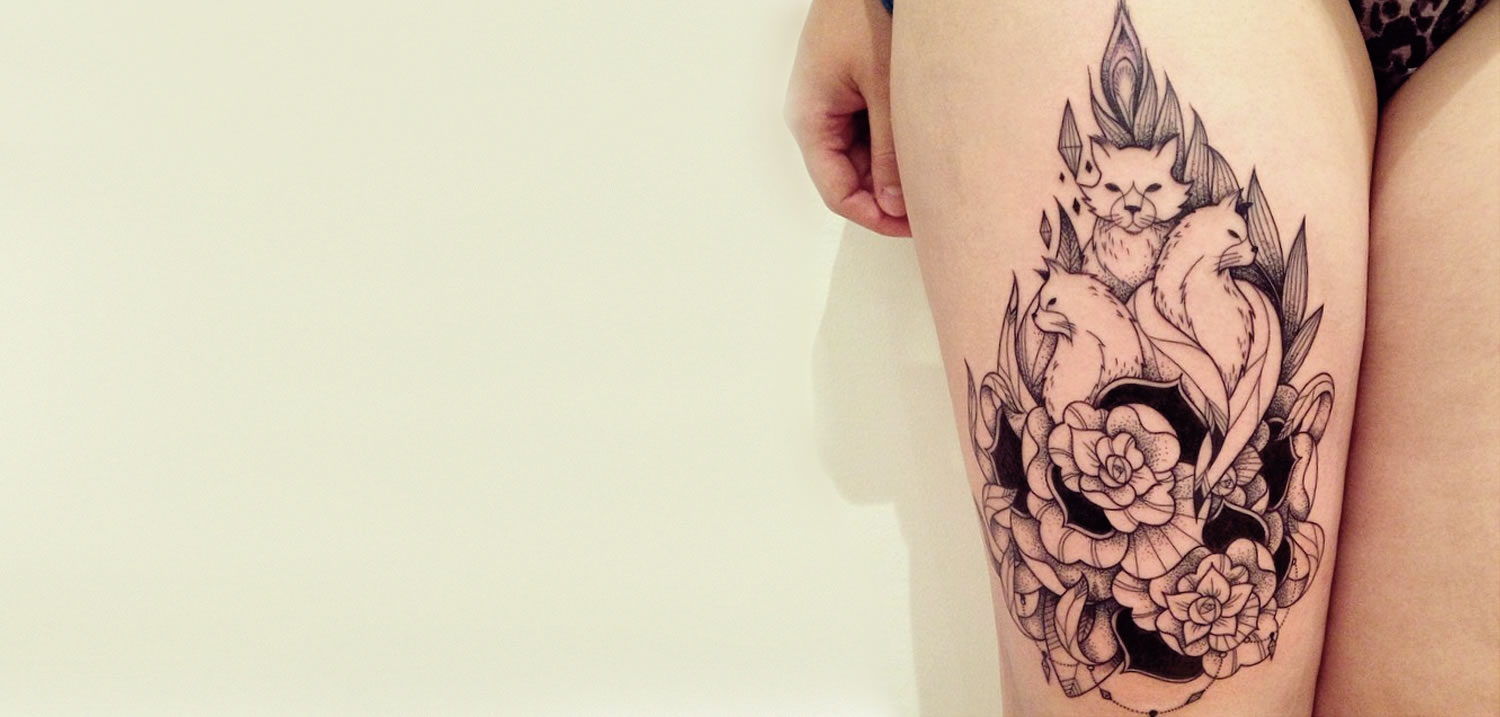 The furry trio with flowers by SupaKitch.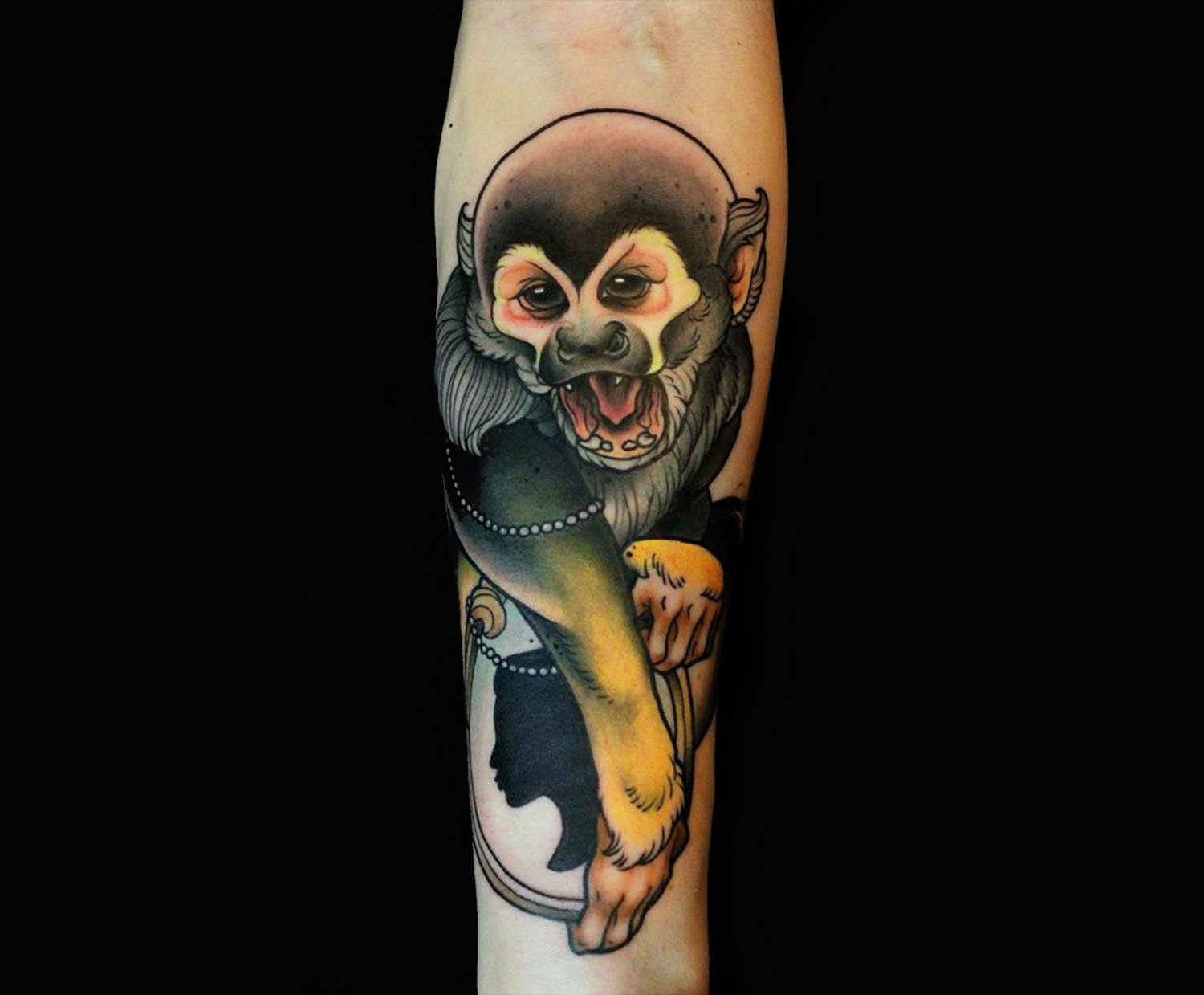 Monkey (with pride possession) by Daniel Gensch.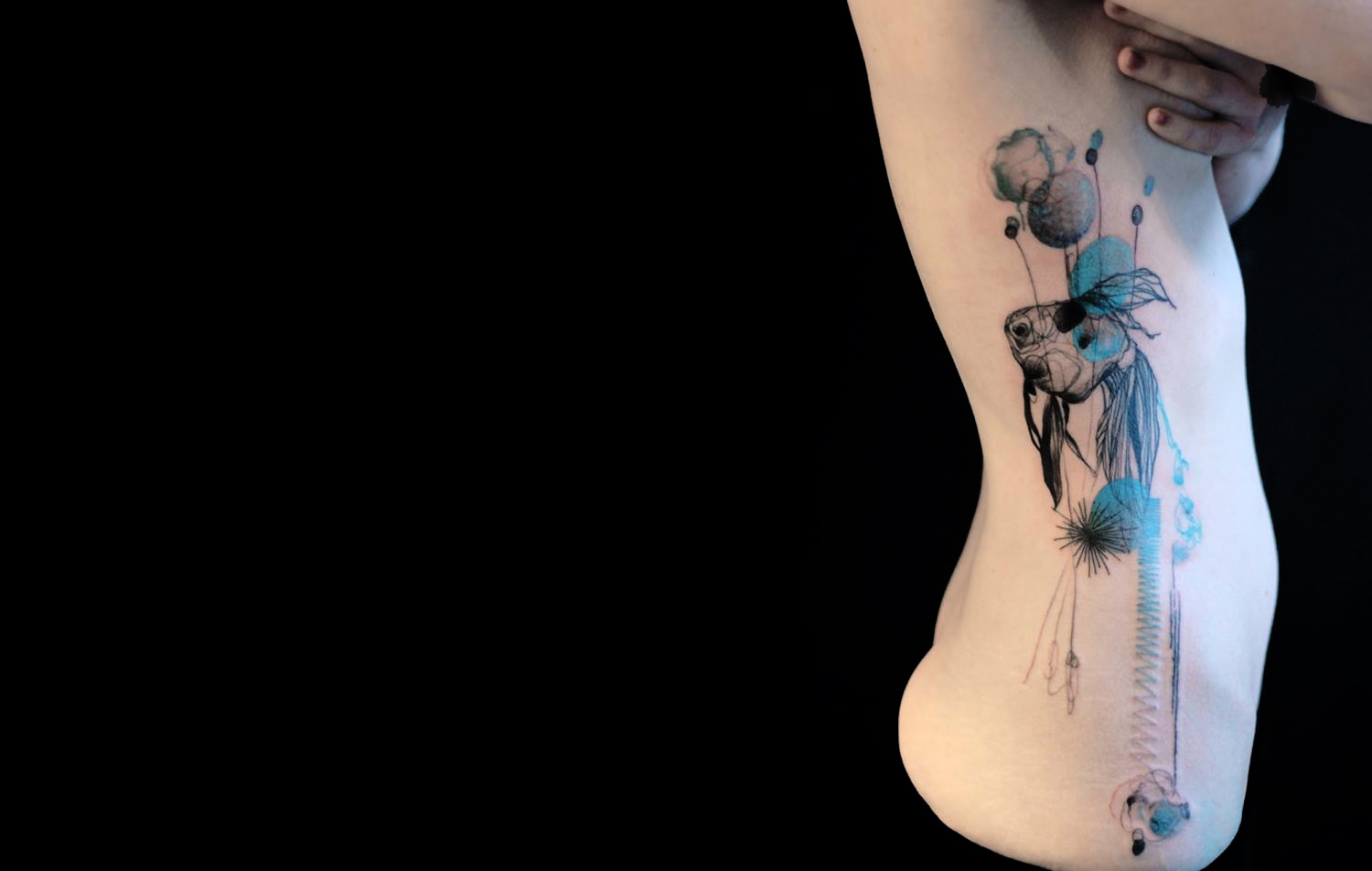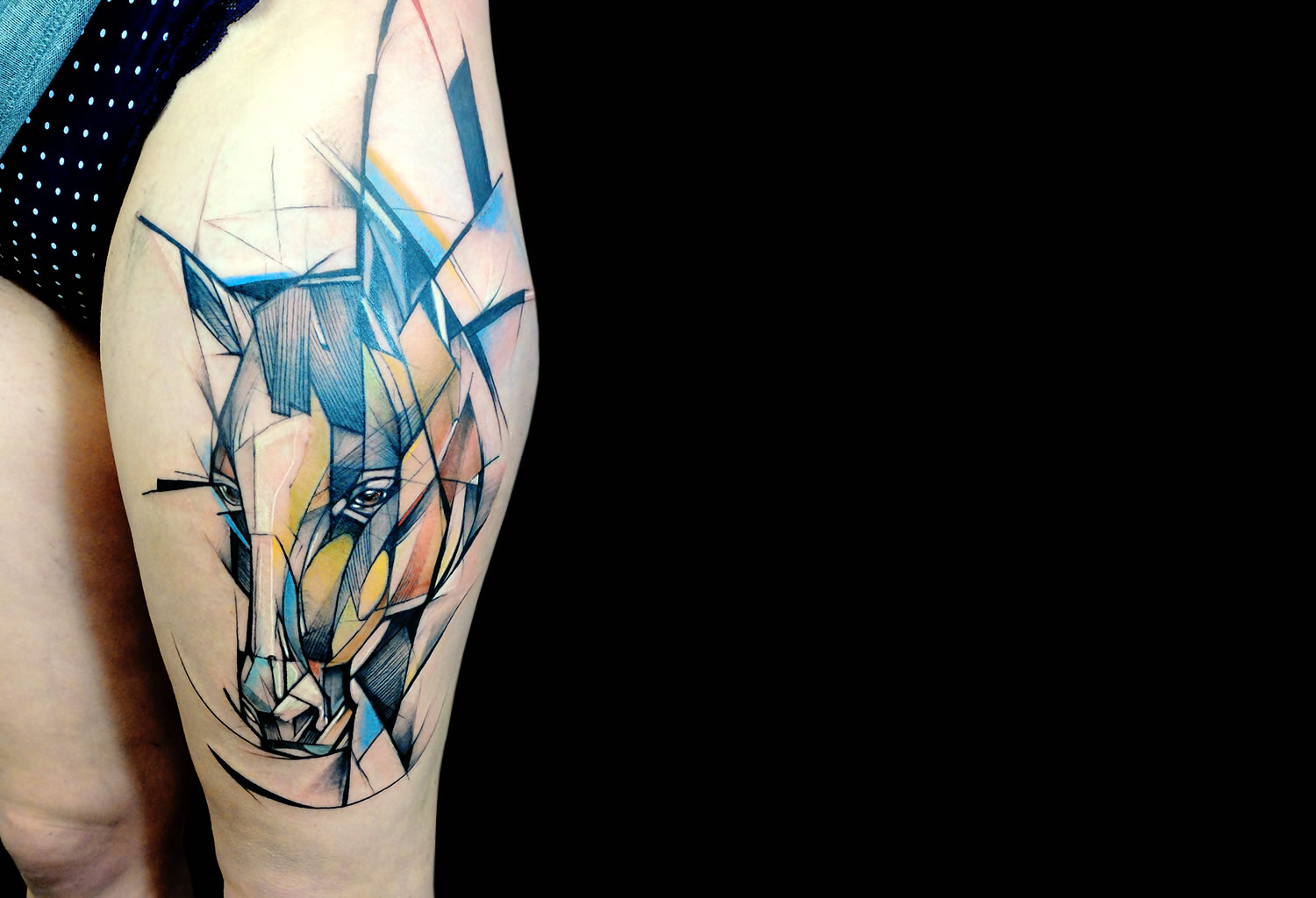 Modern horse art by Jan Mráz.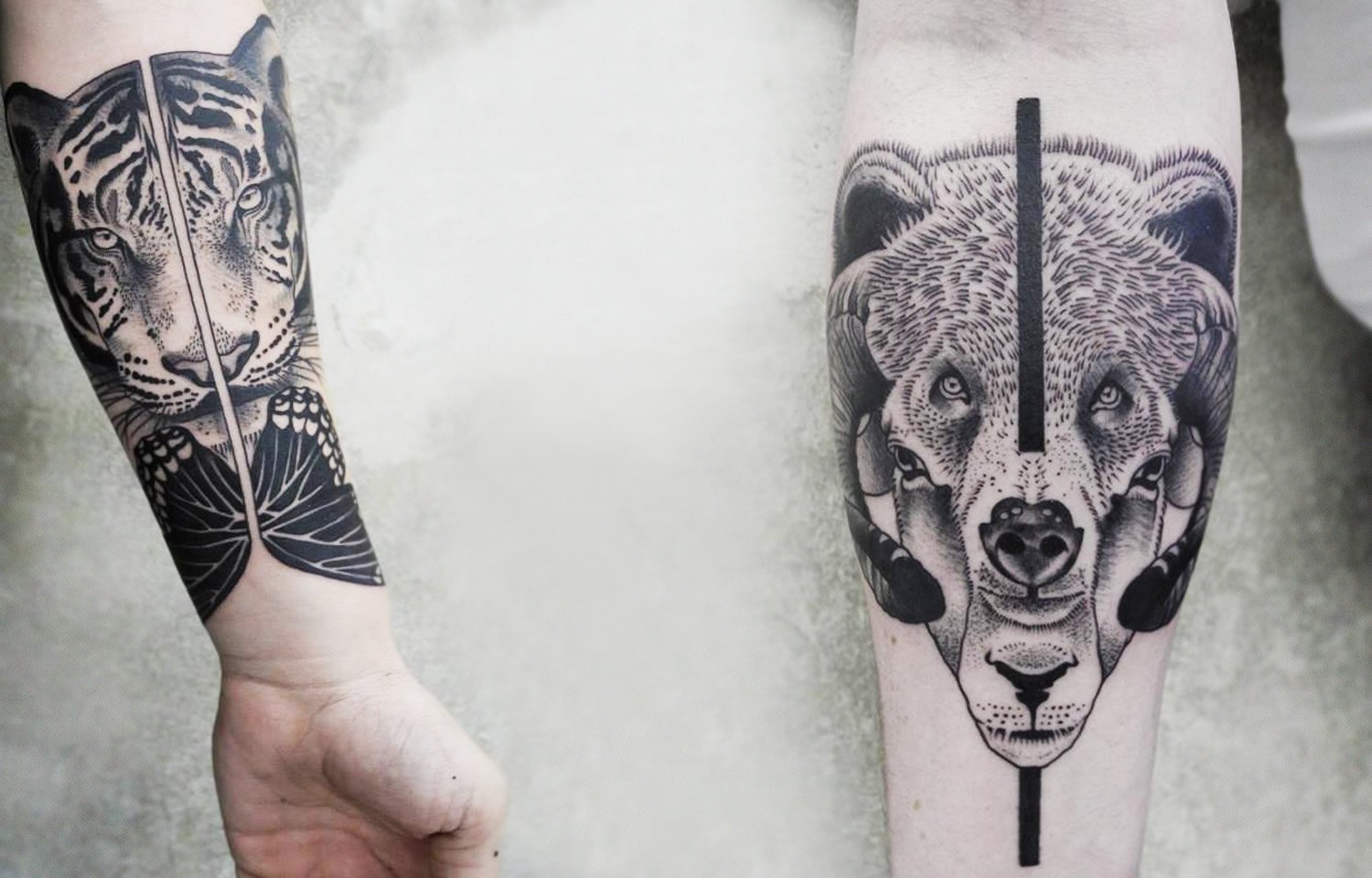 Tiger and sheep tattooed on different clients by Valentin Hirsch.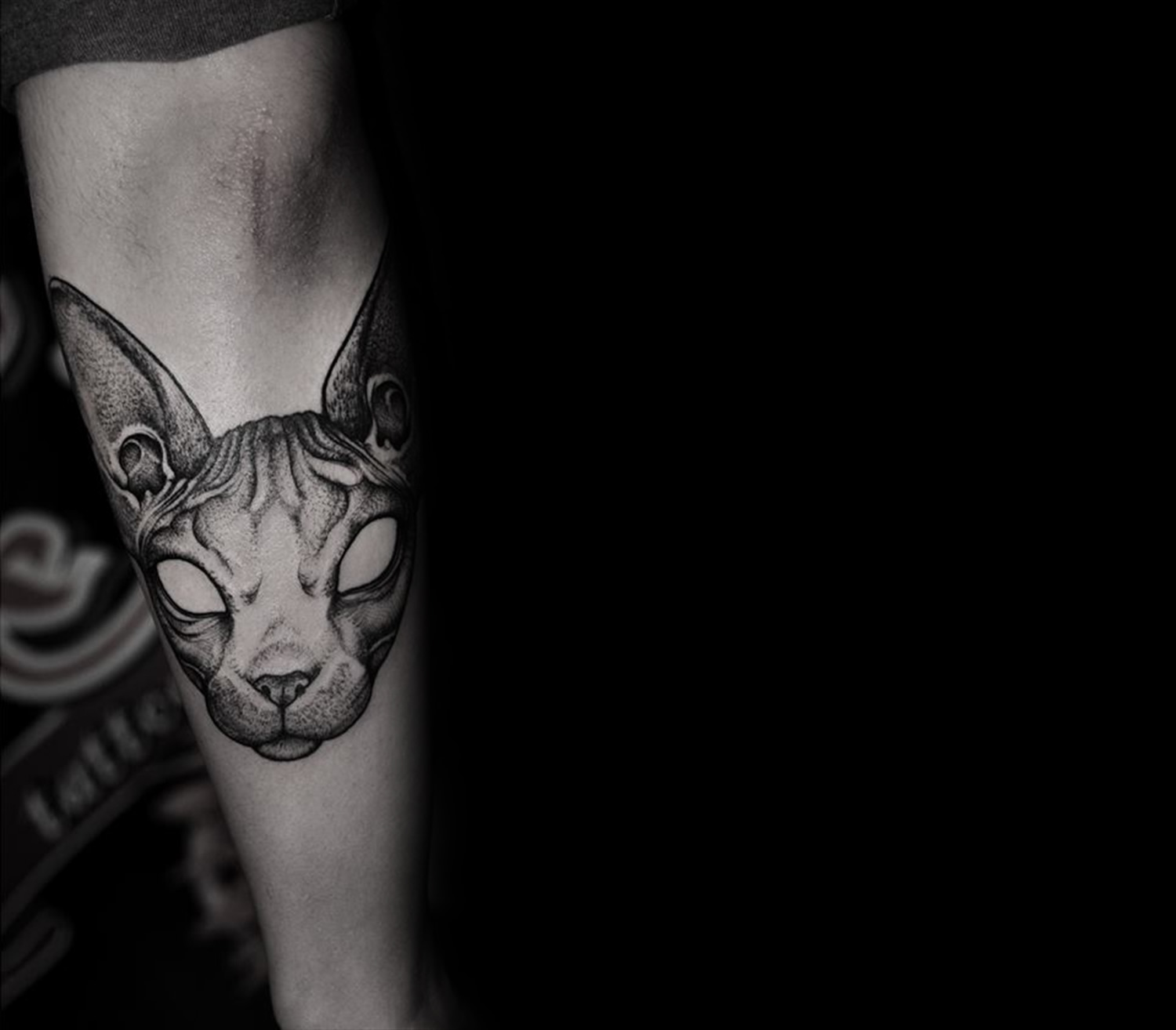 A Sphynx cat inked on Kamil Czapiga's arm; by Grindesign.
Images © respective artists