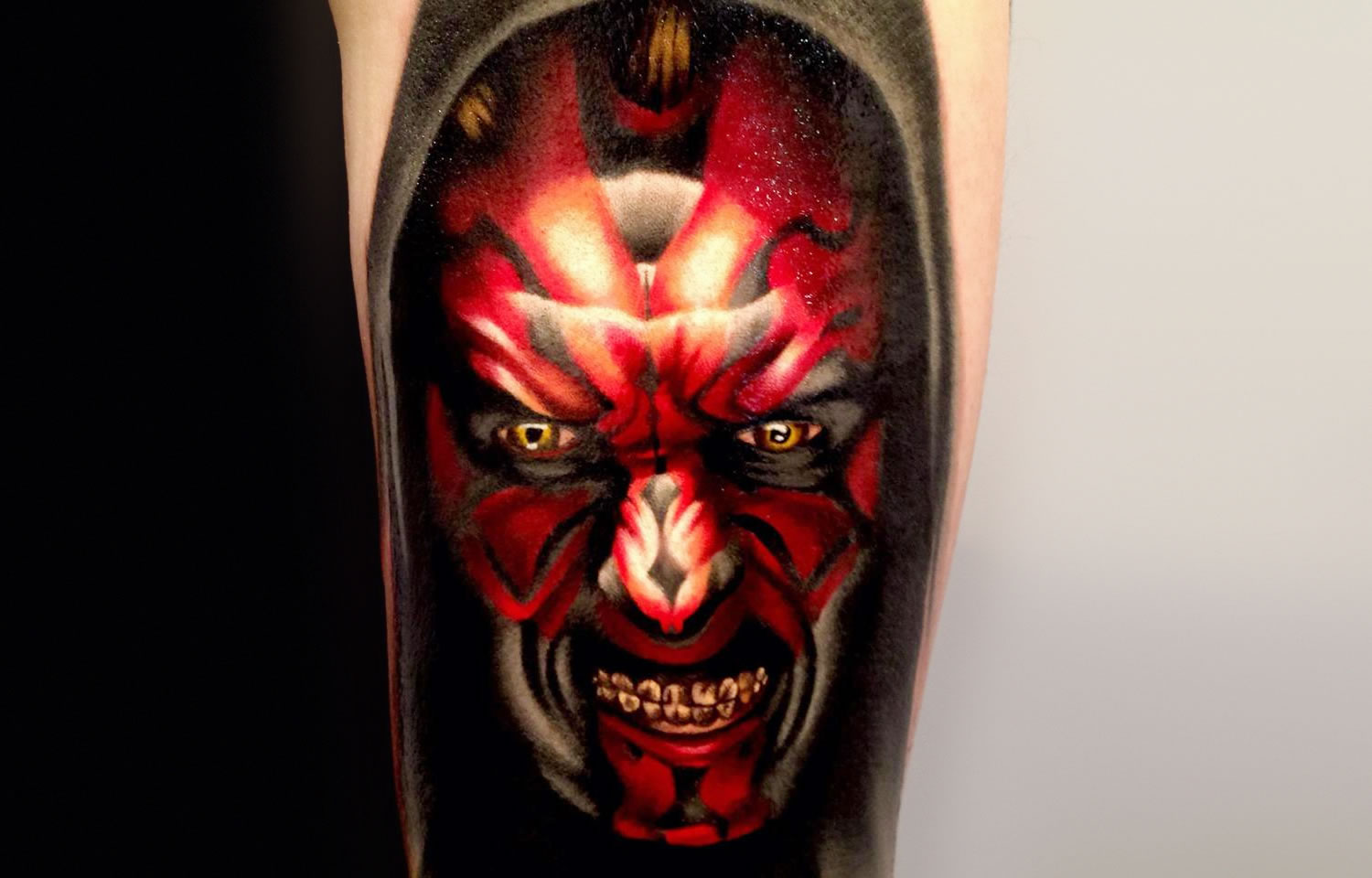 There are Star Wars movies, comic books, video games, action figures… Lucas's empire has been a phenomenon around the world for over 30 years. His futuristic stories and characters are truly inspiring and timeless, that Star Wars fans even go to lengths such as tattooing the concept art on their bodies.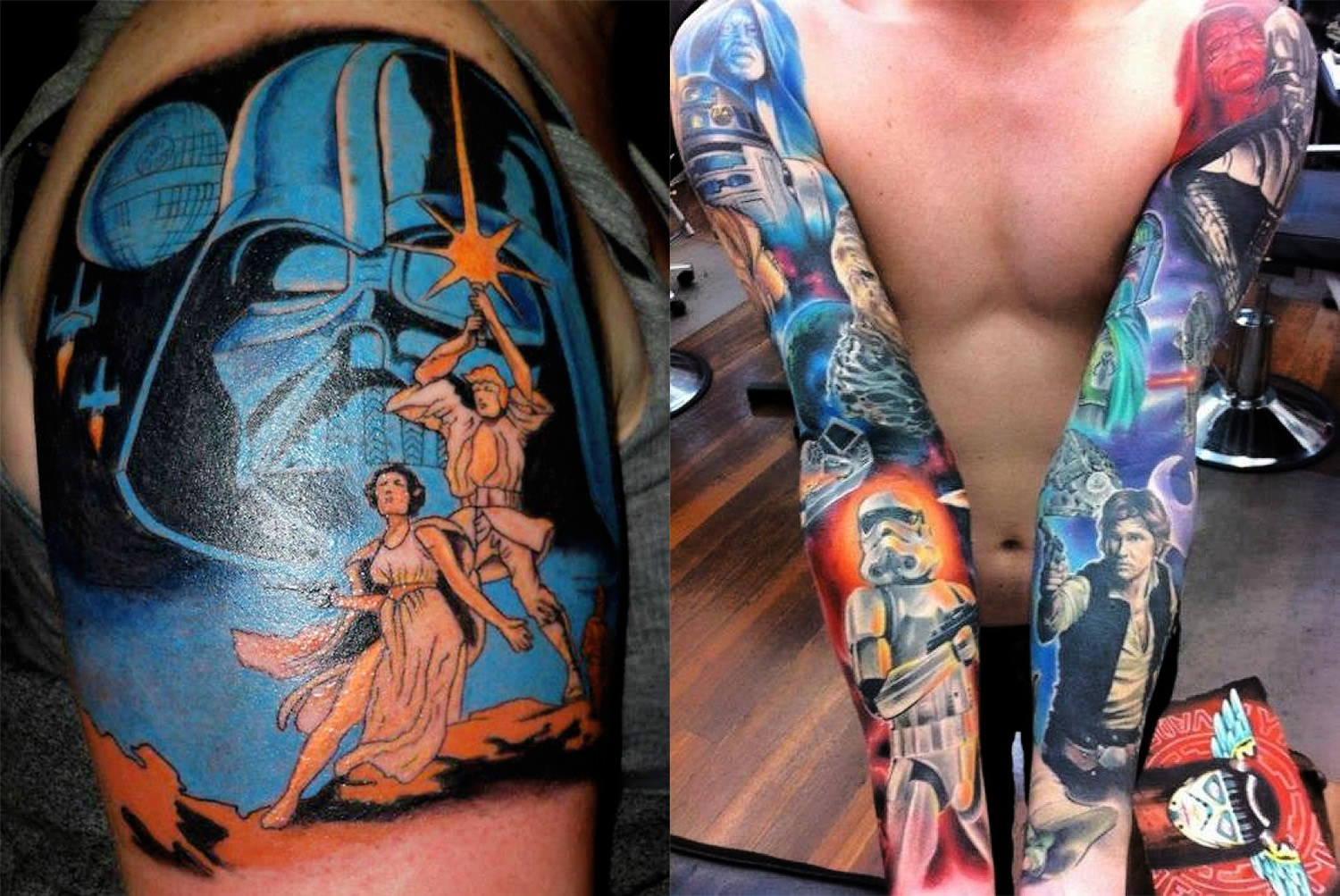 Left: Based on the original poster art by Brothers Hildebrandt, this is the comic version of "Star Wars Episode IV: A New Hope" tattooed by Justin Dansereau. Right: Elaborate sleeves by Nathan Holdfast.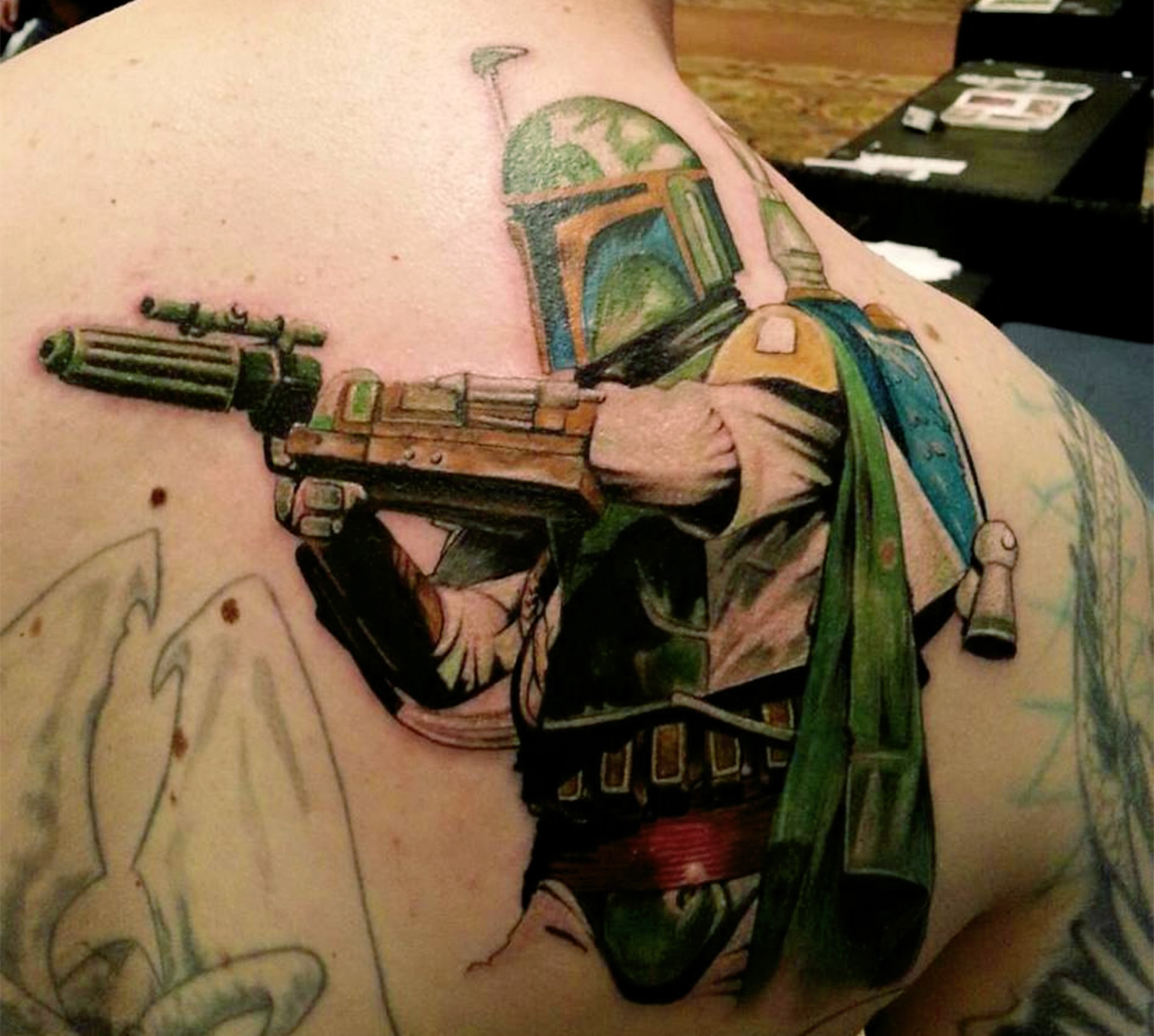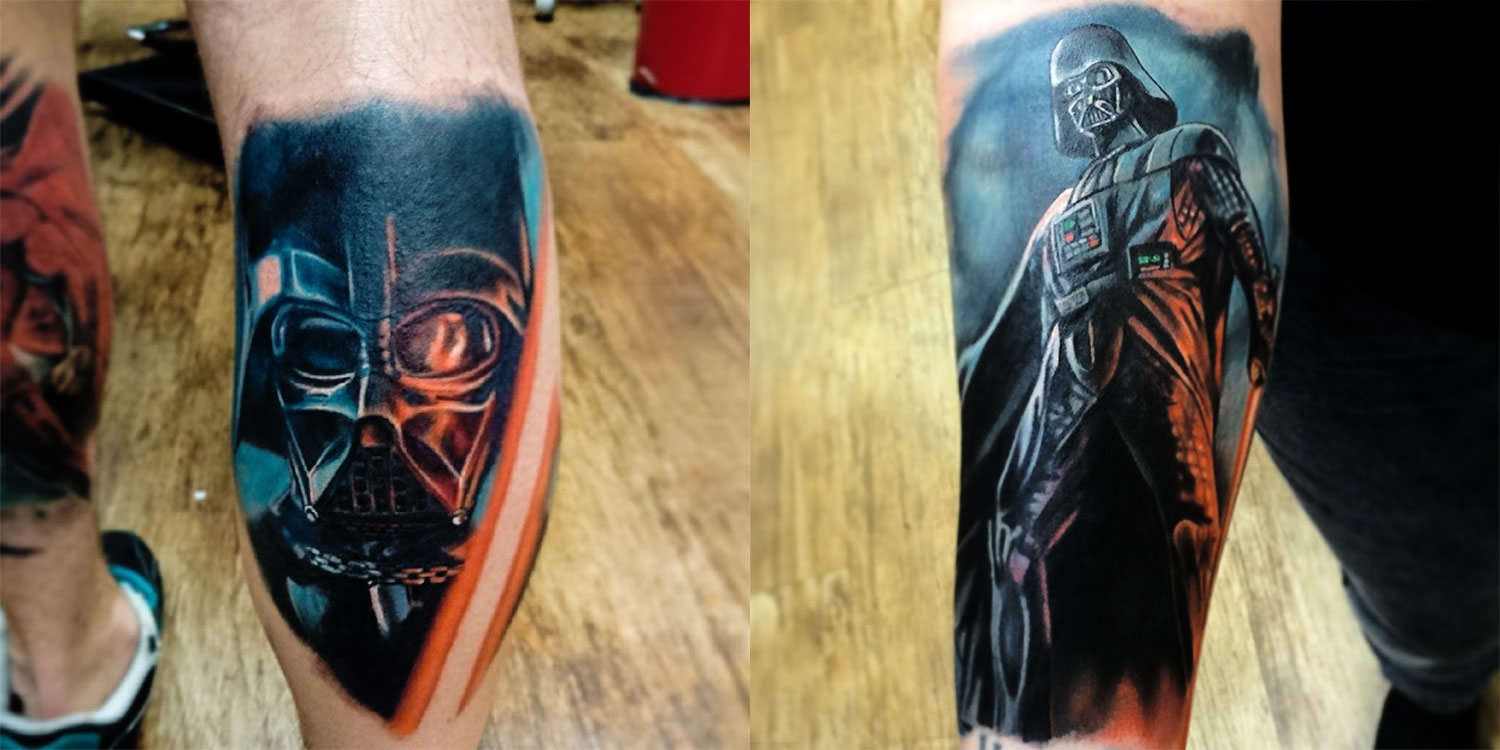 Darth Vader tattoos by Aaron Lyons.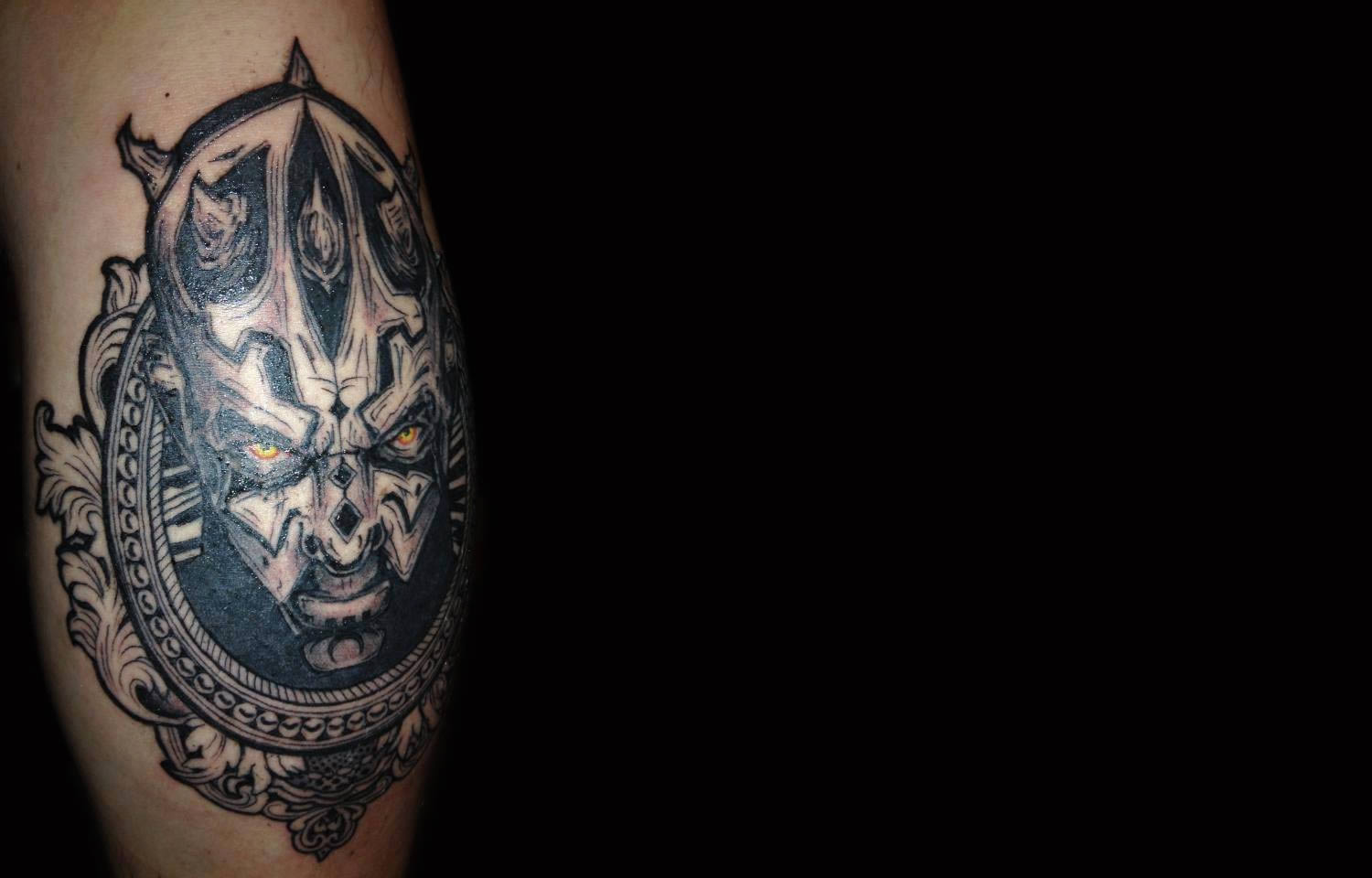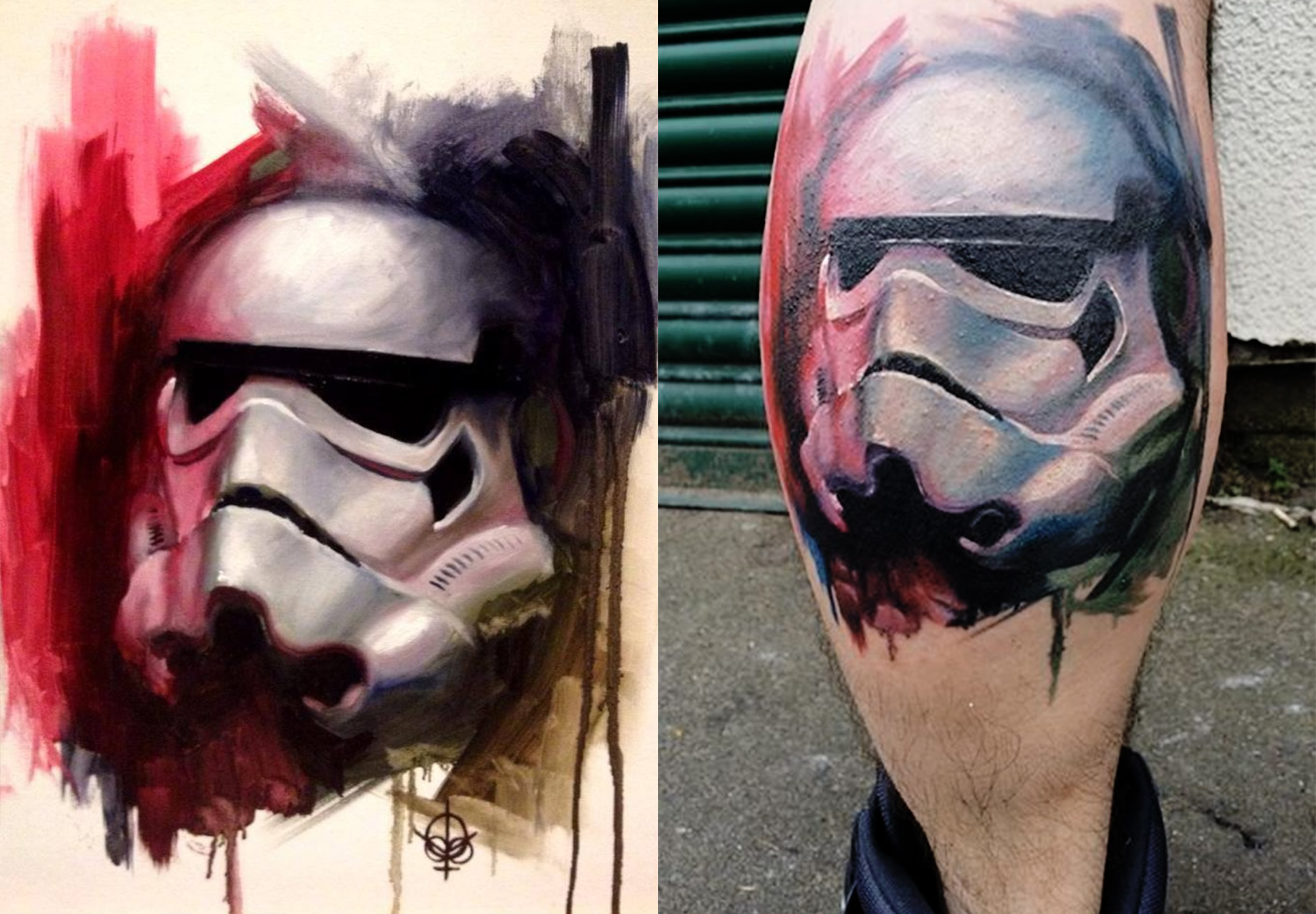 A Stormtrooper painting that served as basis for the tattoo on the right, by Matt Oddboy Barratt-Jones.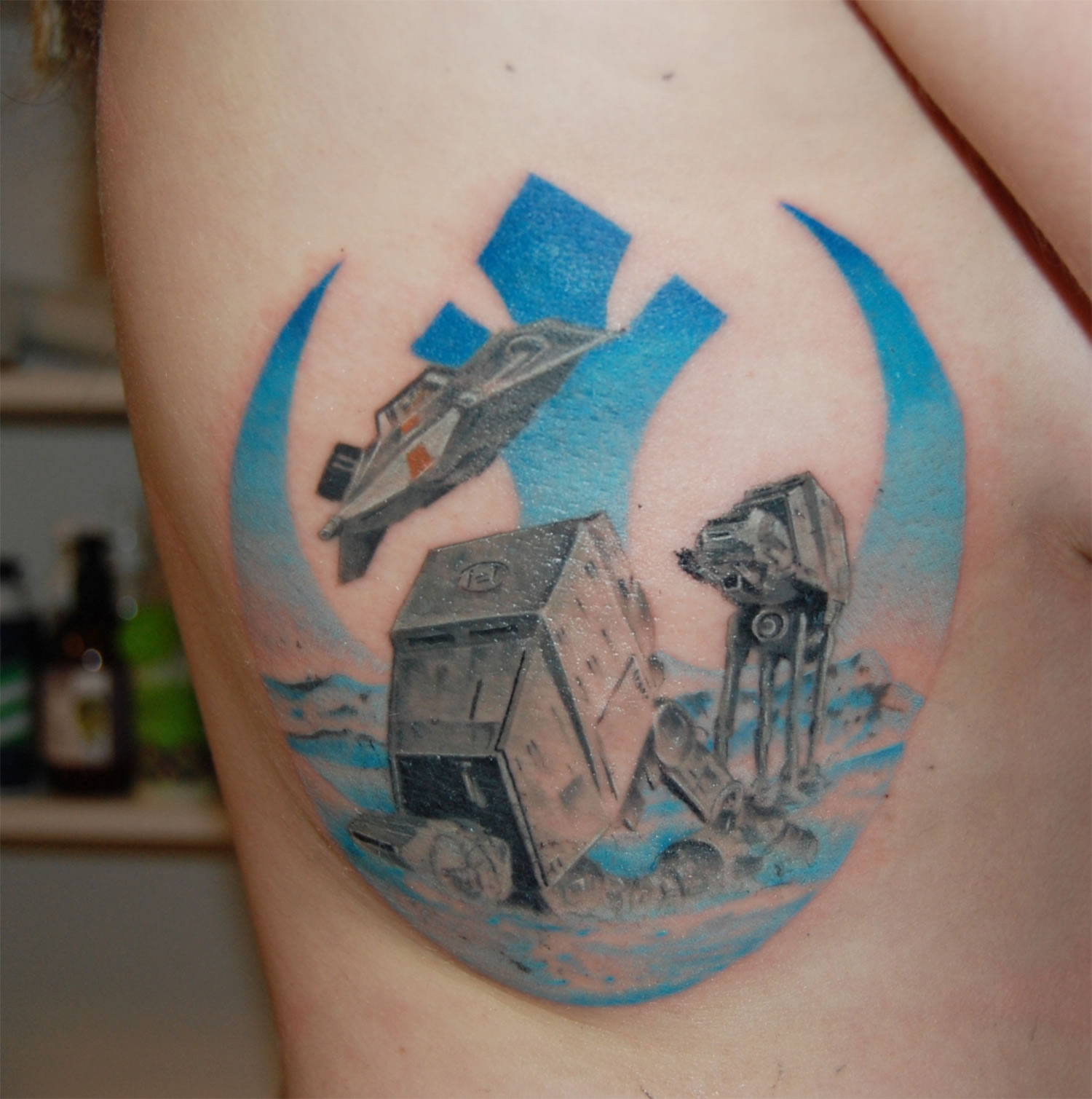 The Battle of Hoth, Rebel Alliance by unknown artist (via Jedi Grrrl).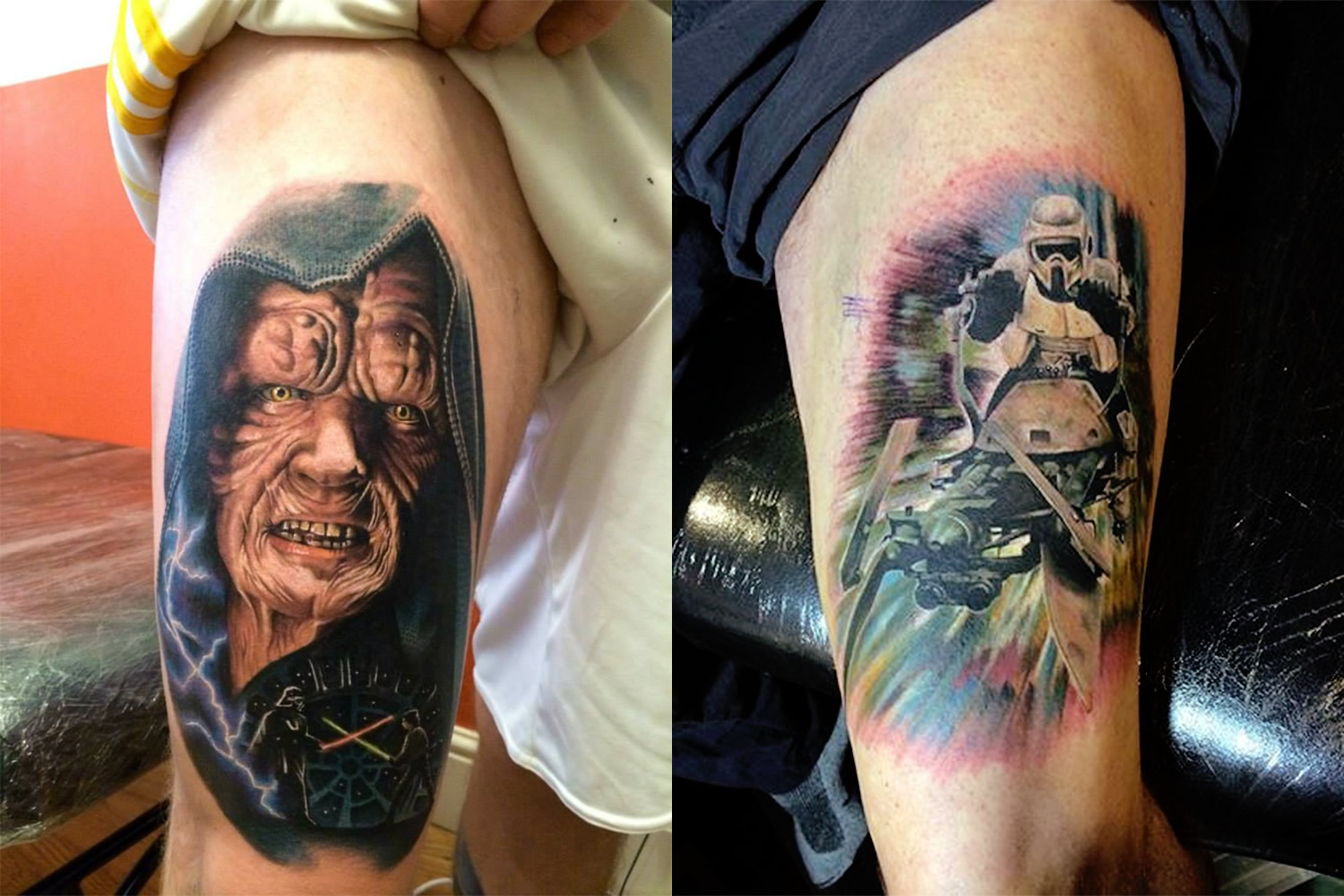 The Emperor and Scout trooper by Chris Jones.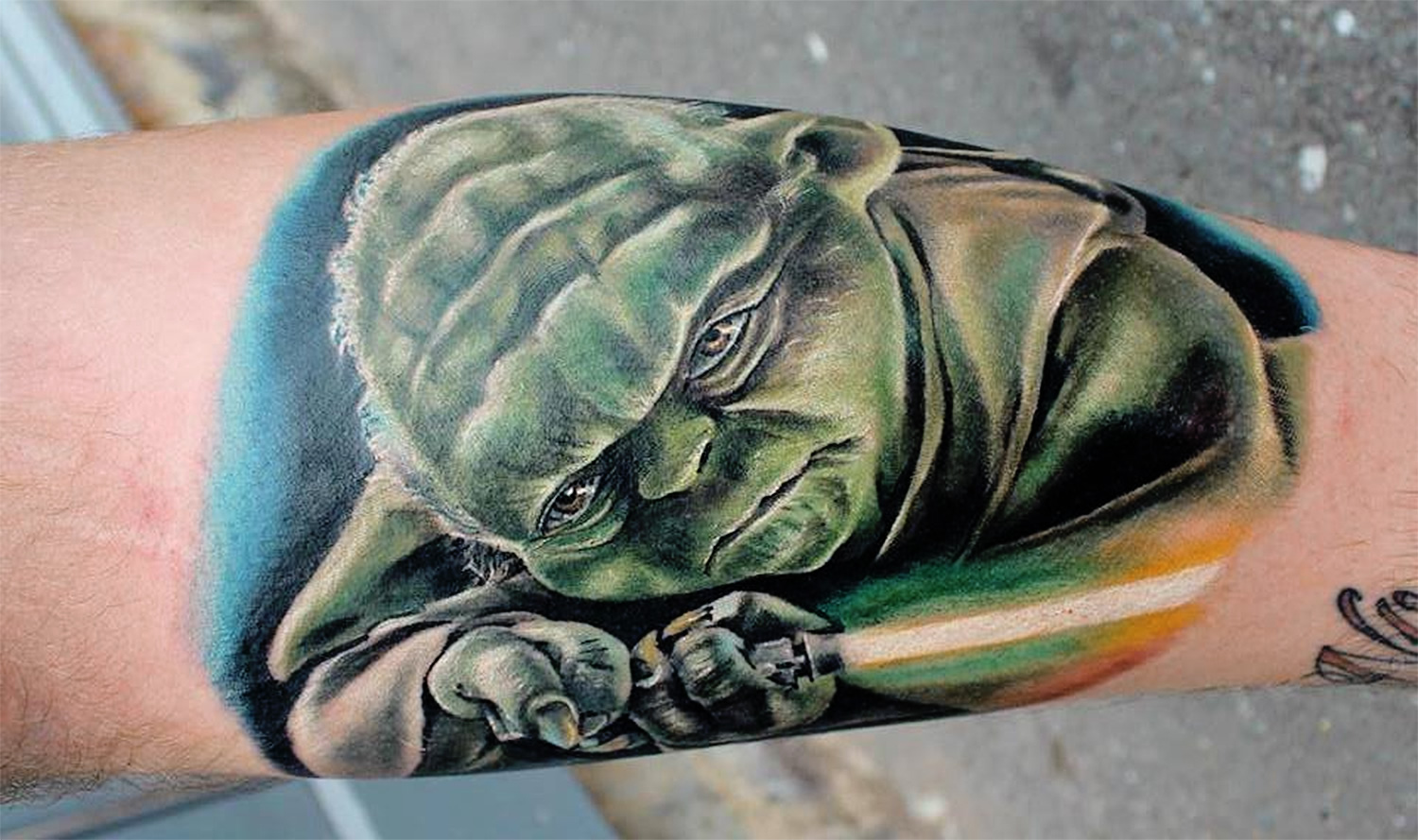 Yoda tattooed on a client's calf by Jordan Croke.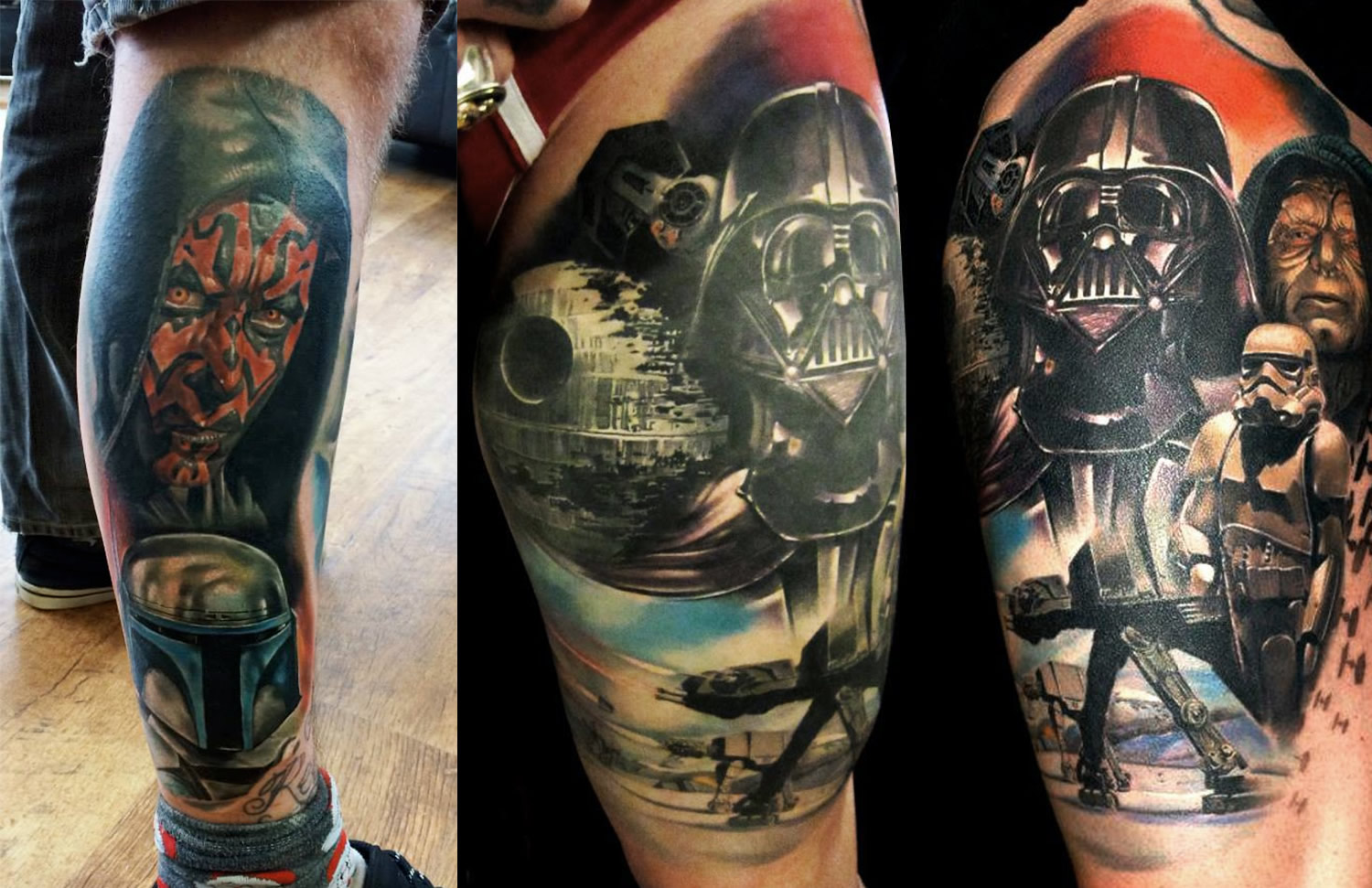 Left: Darth Maul and Jango Fett by Jordan Croke. Right: A Star Wars movie scene by Matteo Pasqualin.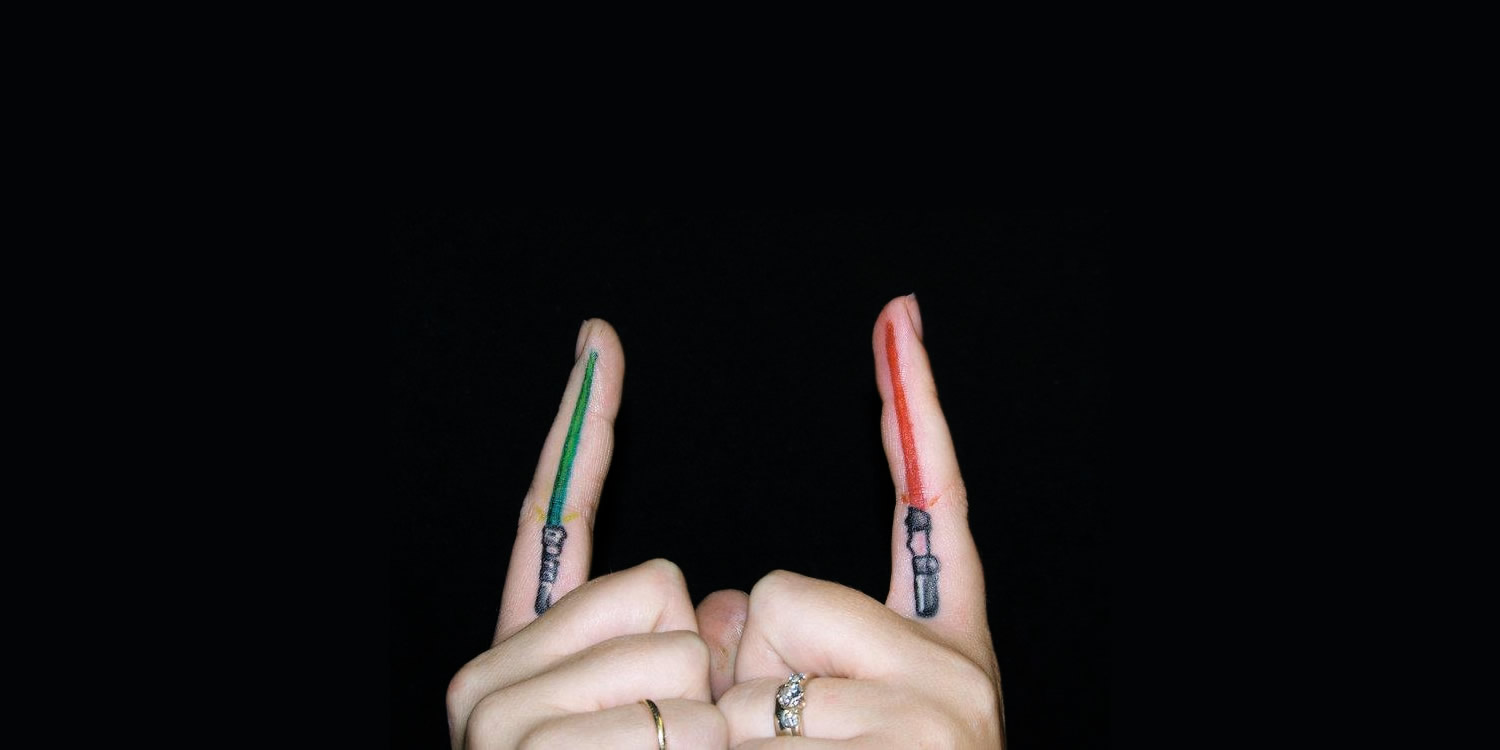 Check out these Facebook community pages:
Star Wars Inspired Tattoos
Epic Star Wars Tattoos
All tattoos © respective artists