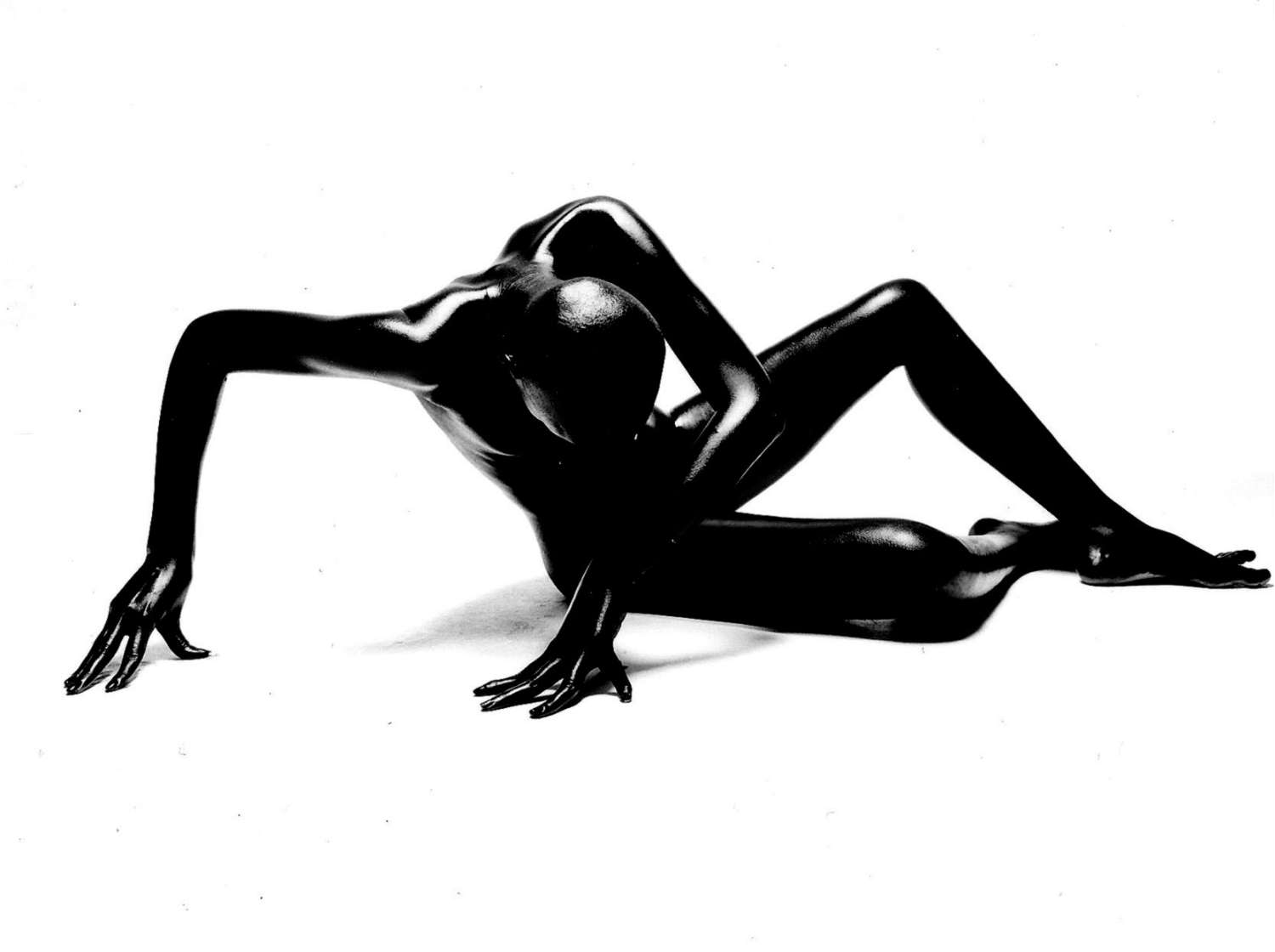 Fashion photography is a seductive medium, one that draws us in with an intoxicating mix of expensive designer attire and otherworldly models.
As photographic technology gets more and more advanced, many fashion photographers are utilising this in their work, creating cutting-edge visual and digital imagery for high-end fashion and art publications. I have selected a small number of the most exciting fashion image makers working today:
Top: The arresting black and white fashion photography of Thierry le Goues.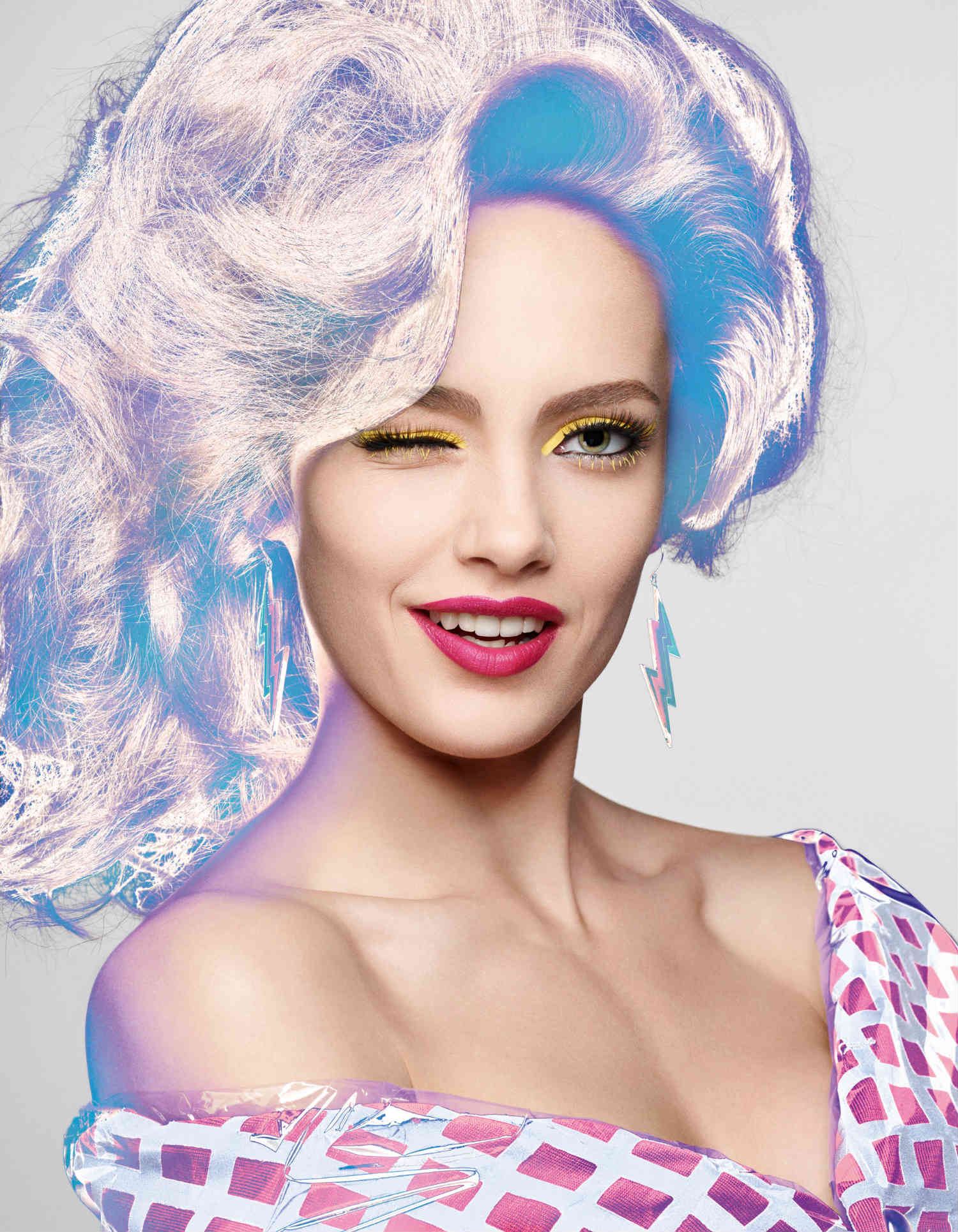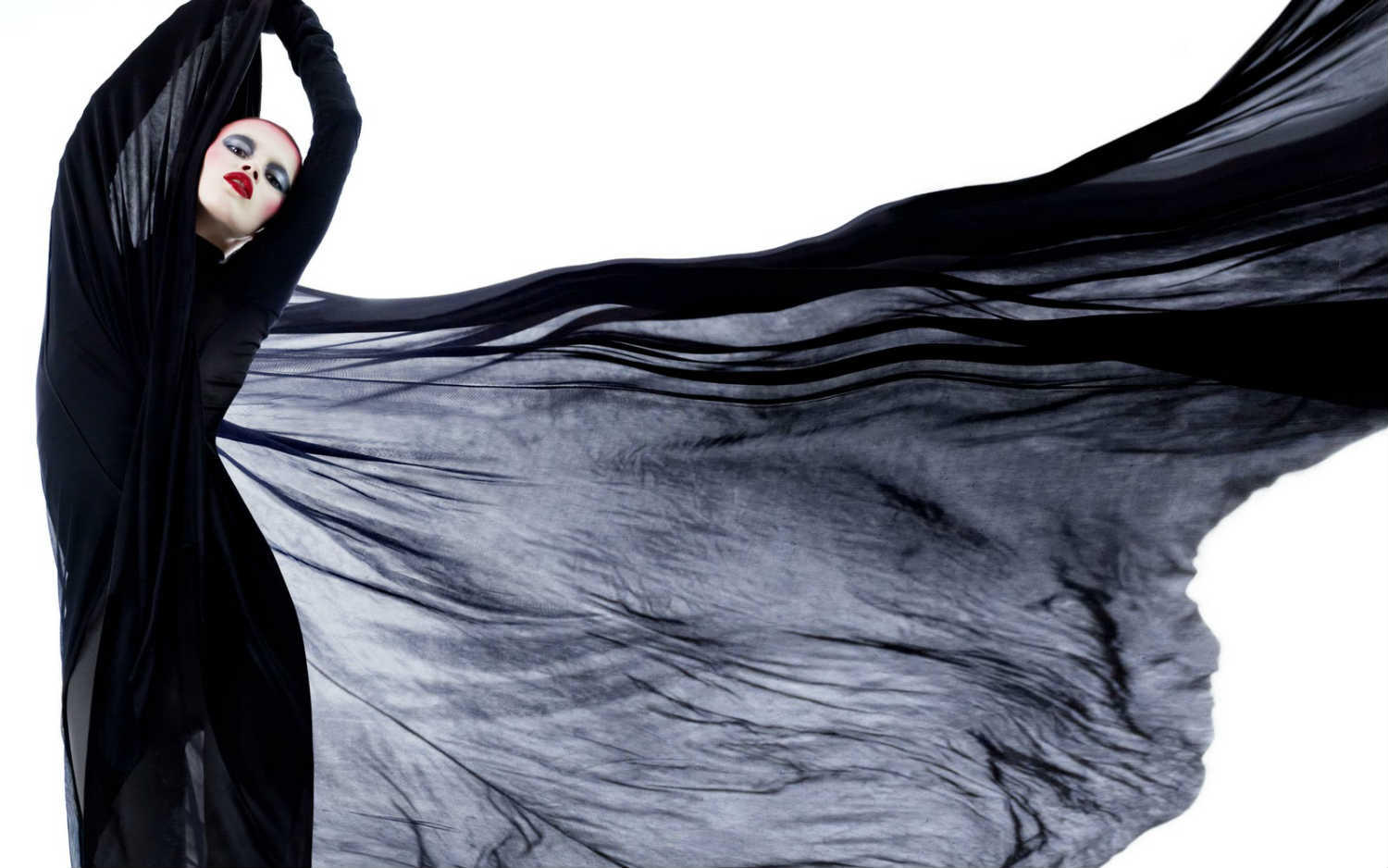 Digital and colour technology perfectly captured by Daniel Sannwald's lens.
Daniel Sannwald
German born, London-based photographer Daniel Sannwald creates imagery imbued with a compelling digital aesthetic, one containing startling modern visuals. He is an expert at shooting in both colour and black and white. When using colour, for example, he really pushes the boundaries of what you can do with colour fashion photography, as you can see in the shot above with its ultra modern bleached out, negative finish.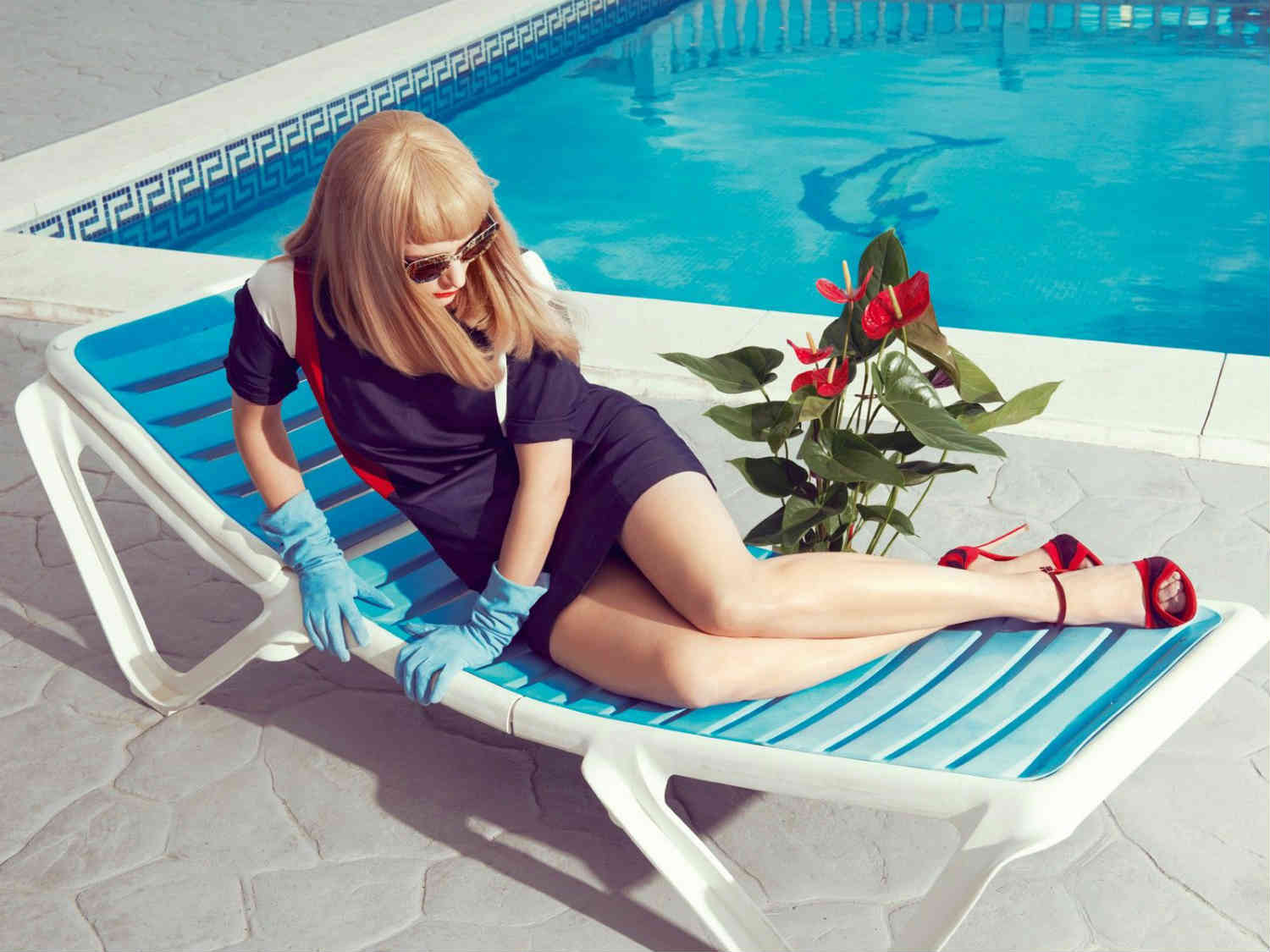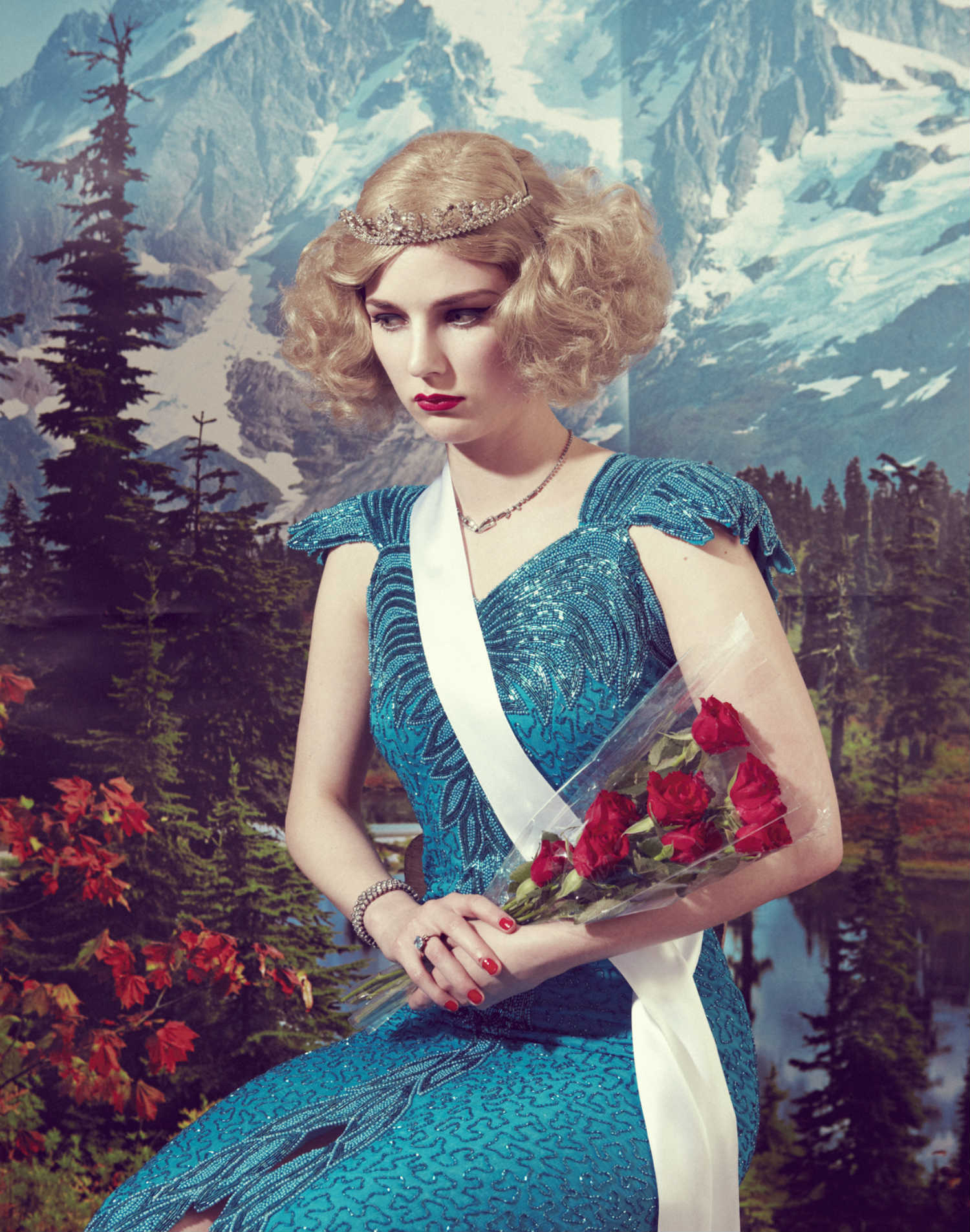 American fashion photographer Kourtney Roy and her beautiful imagery.
Kourtney Roy
Roy is a photographer who is talented at balancing the surreal with the normal. The settings for her imagery are very often mundane places, sometimes it is a hotel room, on other occasions it might be a summer beach or a remote farm. Roy then transforms the everyday into the spectacular by thinking outside of the box: by positioning her models in unconventional poses and framing her fashion shots so the backgrounds often attract more than the models themselves. A true visionary.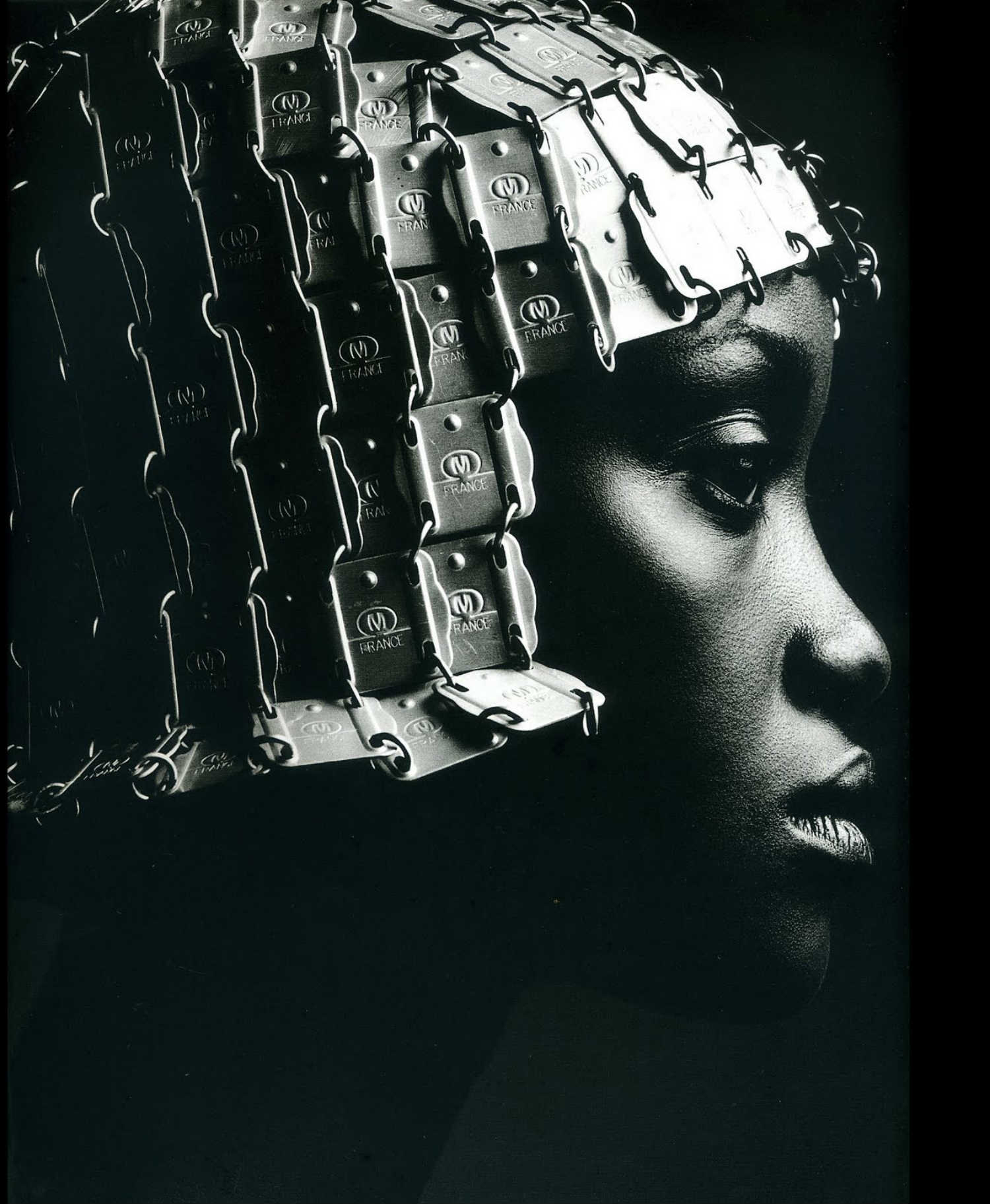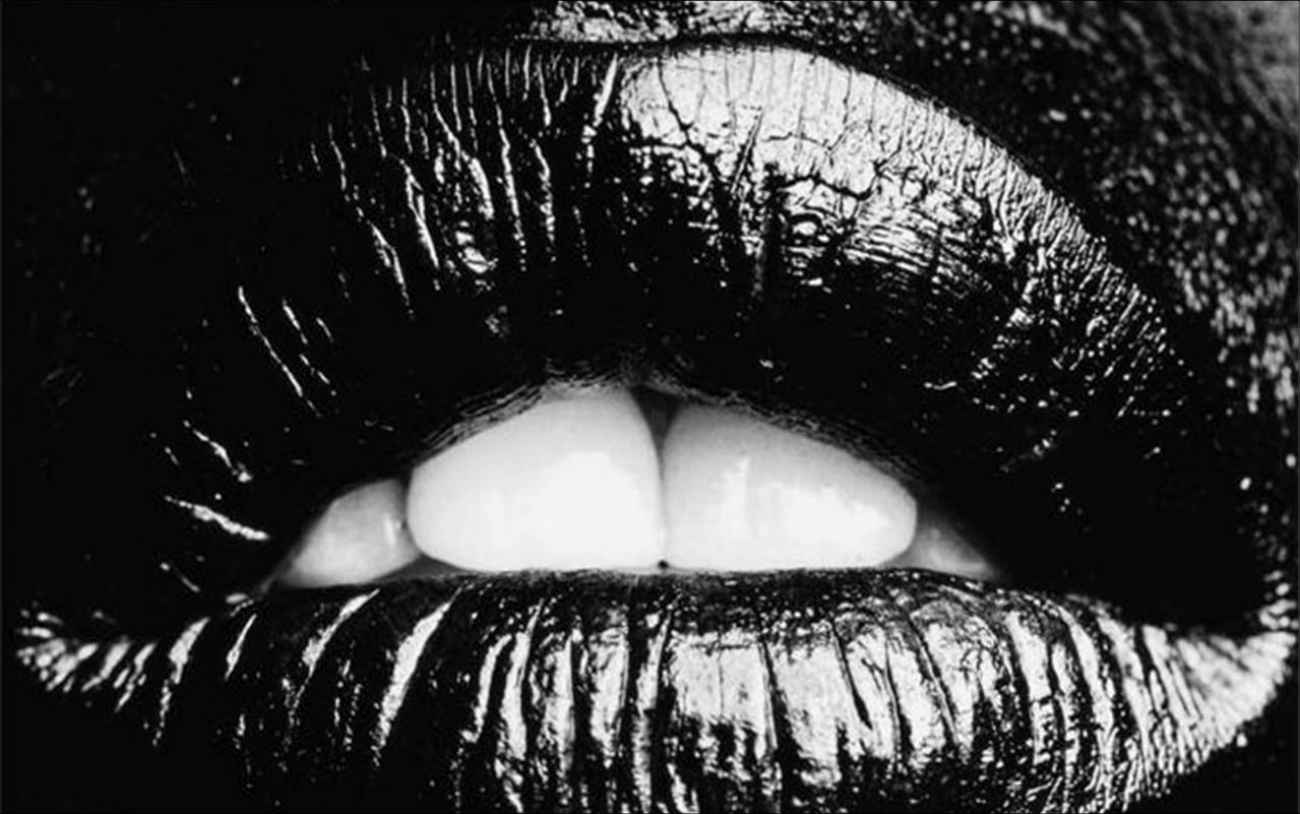 The gorgeous "Amazones" fashion series by Thierry Le Gouès.
Thierry Le Gouès
French fashion photographer Thierry Le Gouès is a genius when it comes to lighting his subjects. He is able to create a vibrant and exotic finish through his stunning use of lighting and colour alone, as you can see in the cover image. One of his best known works is his powerful "Amazones" series, in which African-American models are strikingly lit and decorated as amazon goddesses in full warrior mode with silver helmets and provocative poses. In one image a Black model is shot against a purely white backdrop, achieving a level of contrast and beauty that is breathtaking.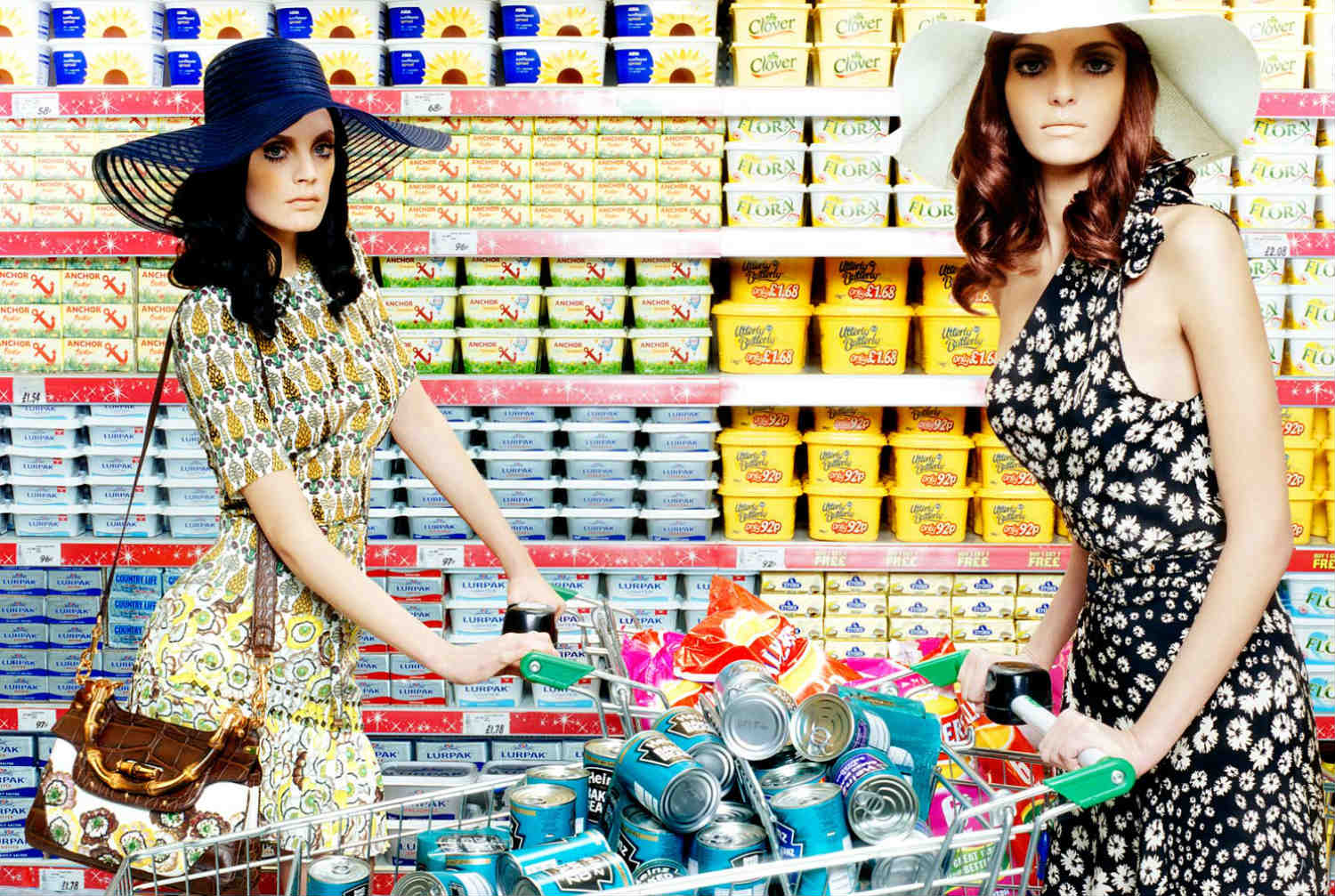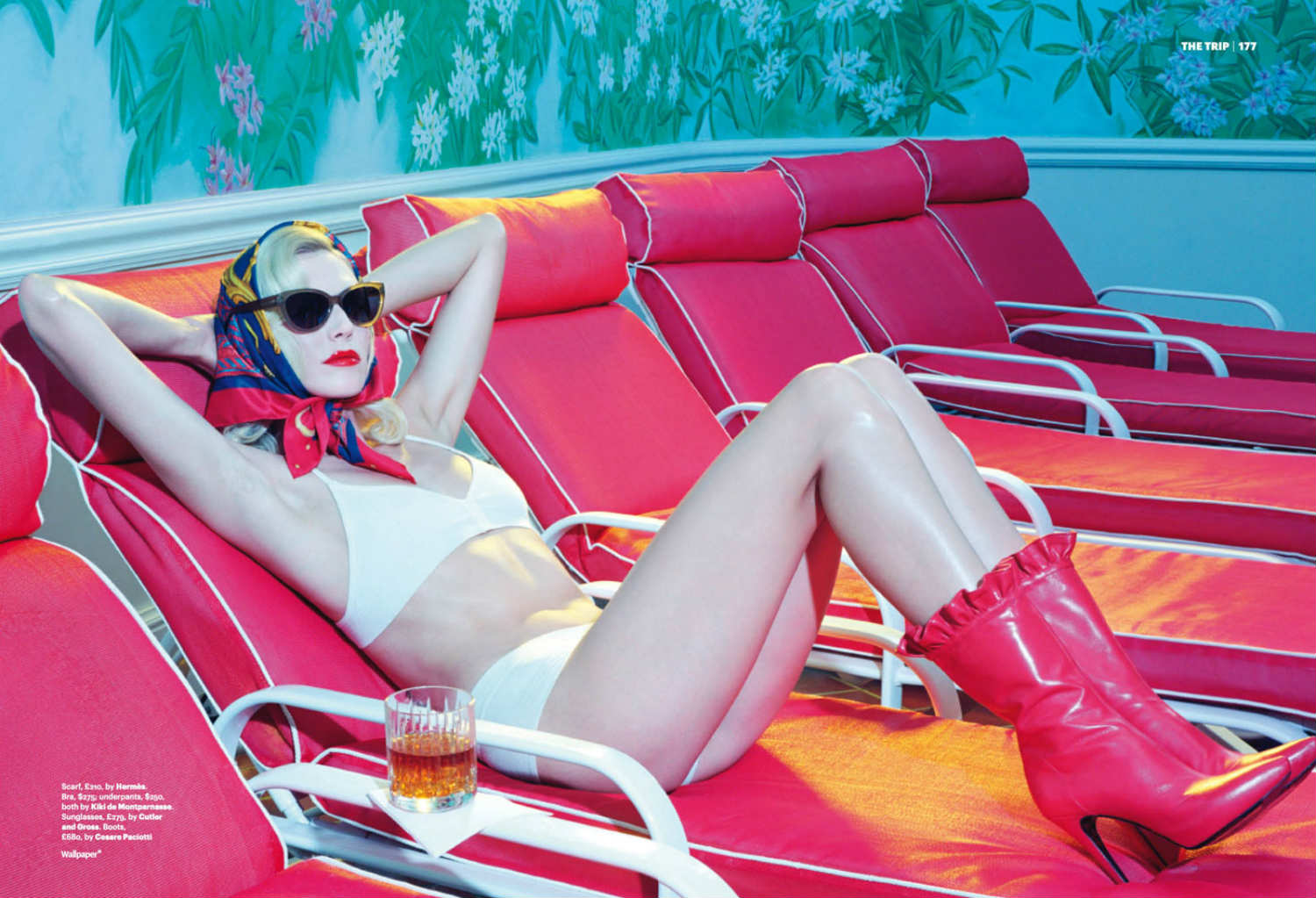 Miles Aldridge and his colour saturated imagery and photography.
Miles Aldridge
There is a darkness that pervades the fashion photographs of Miles Aldridge. But because the first thing that hits you when viewing his work is the saturated use of colour, it is an easy thing to miss. Visually his fashion shots are dripping with artificial constructs like elaborate set design and styling but the unsettling mood of darkness is never far away. One of his most beautiful spreads was "First Impressions" for Vogue Japan in which he shot glamorous 50s-style Stepford wives in the supermarket aisles.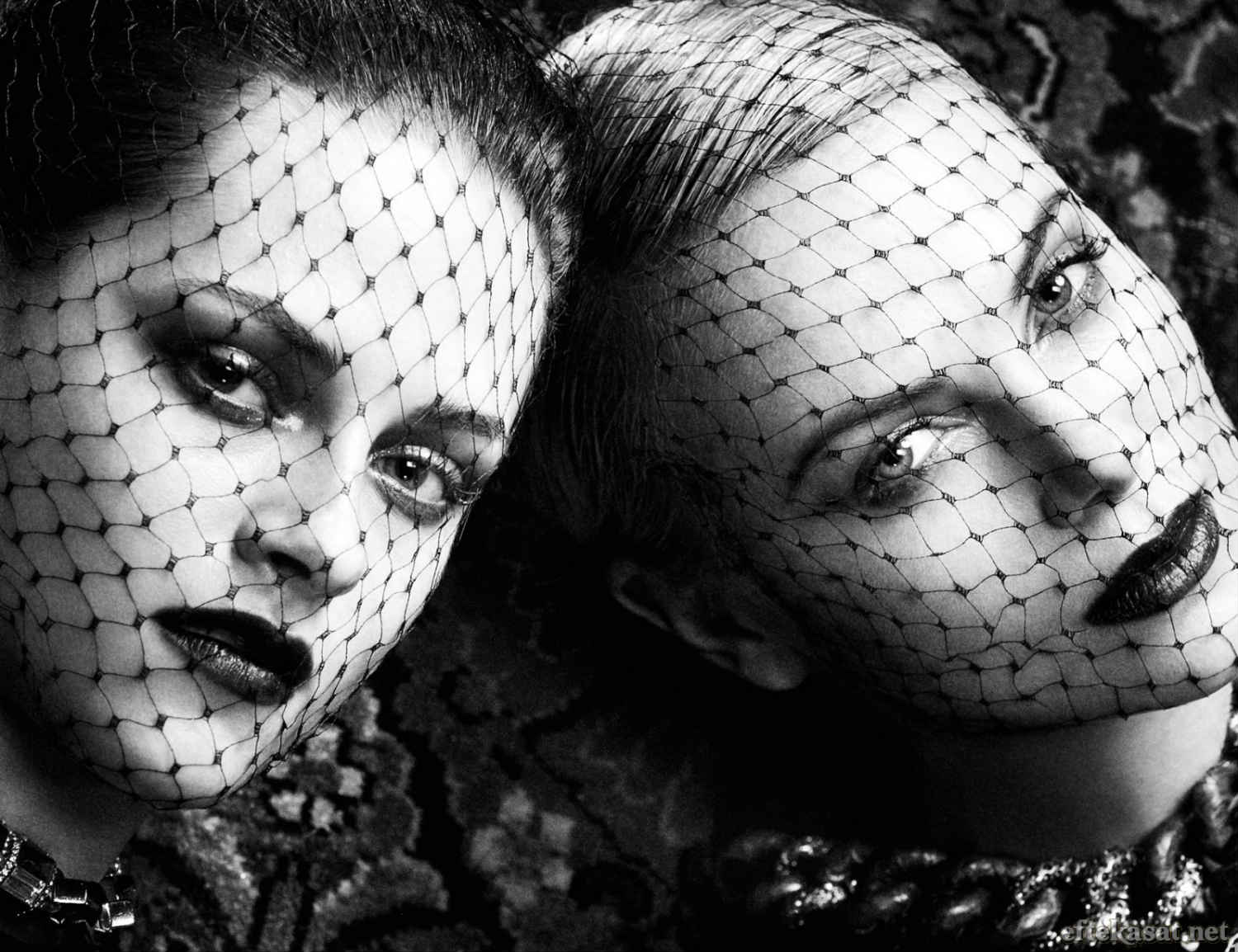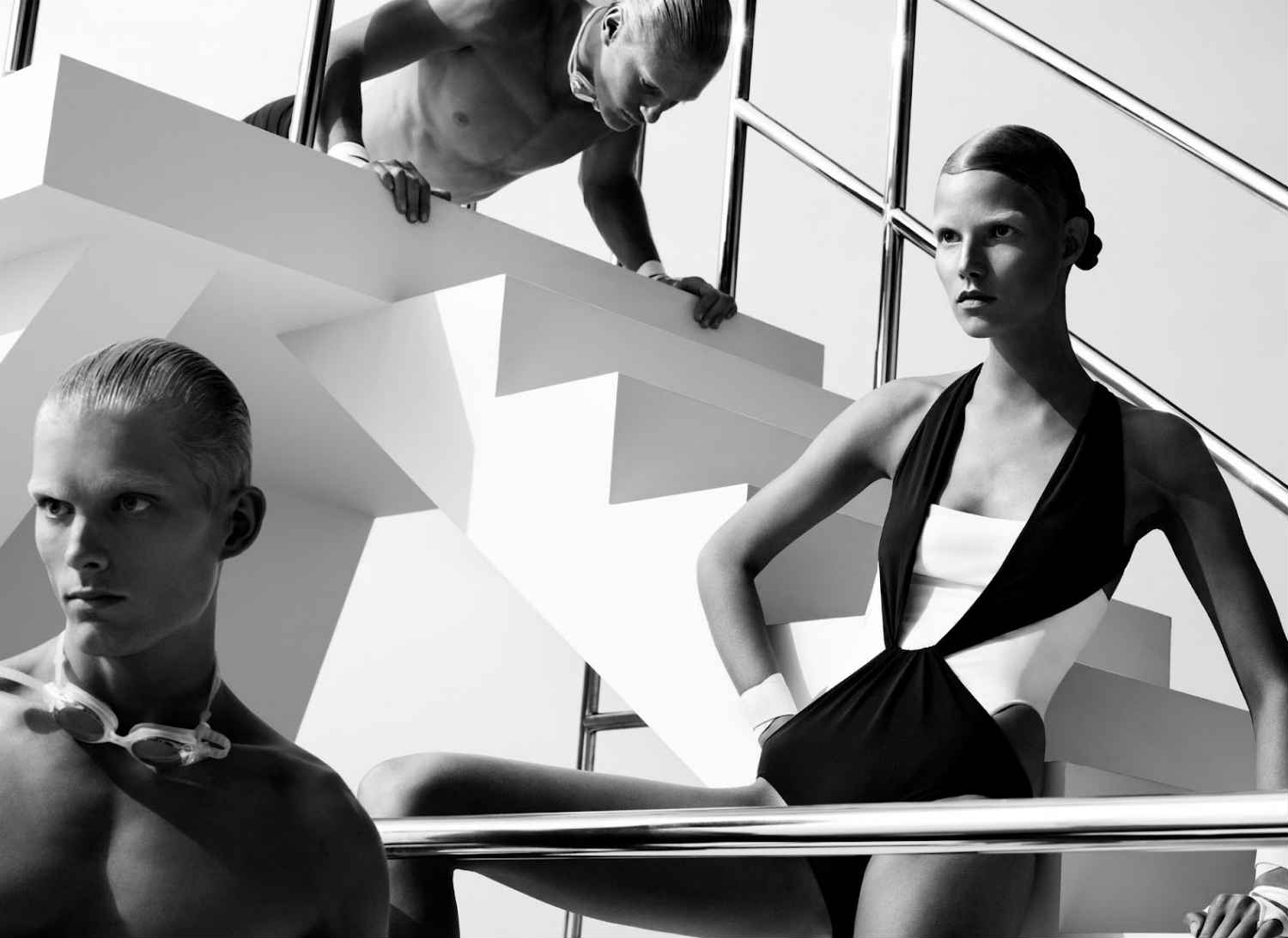 Stunning black and white fashion shots by Swedish snapper Mikael Jansson.
Mikael Jansson
A leading figure in the world of fashion photography for well over two decades, Jansson who is based in New York, has shot for every major fashion magazine in the business including Interview, Vogue and Dazed and Confused. His work for these publications is defined by a strong visual drive, one marked with a perfect balance between simplicity and complexity.
Images © respective photographers and galleries