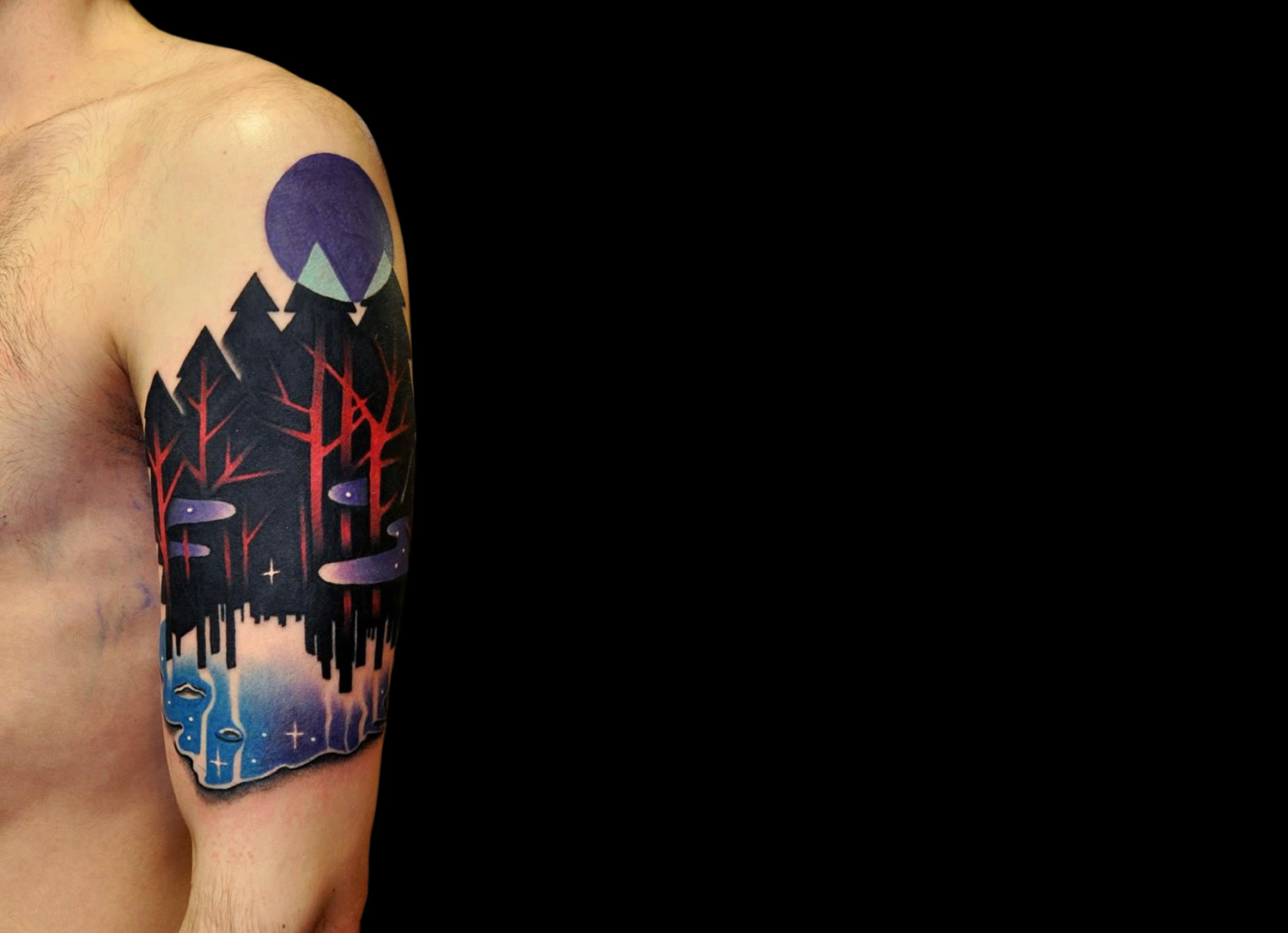 It isn't a surprise that some of the best tattooers in the world come from Europe, it just seems to be a continuation of the exceptional art schools and talent that has been flourishing for centuries there. And that's why it is hard to ignore the artistry of modern tattooers such as Pietro Sedda (Italy), Kamil Czapiga (Poland), Victor Chil (Spain), Roxx (living in the United States, but grew up in England and other parts of Europe).
Top: A tattoo titled "Apocalyptic Clash" by Marcin Aleksander Surowiec (Poland). The artist is currently living in Italy.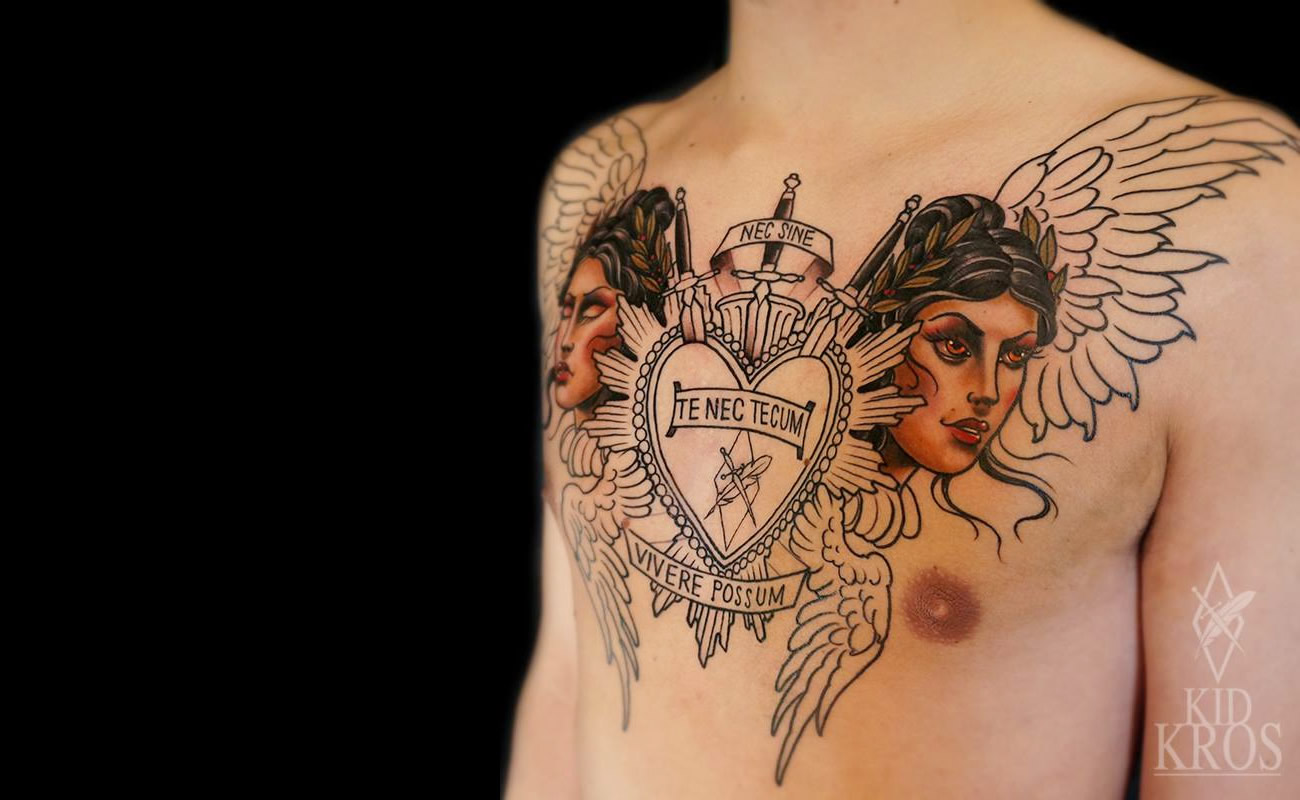 A beautiful chest piece by Kid-Kros (Croatia).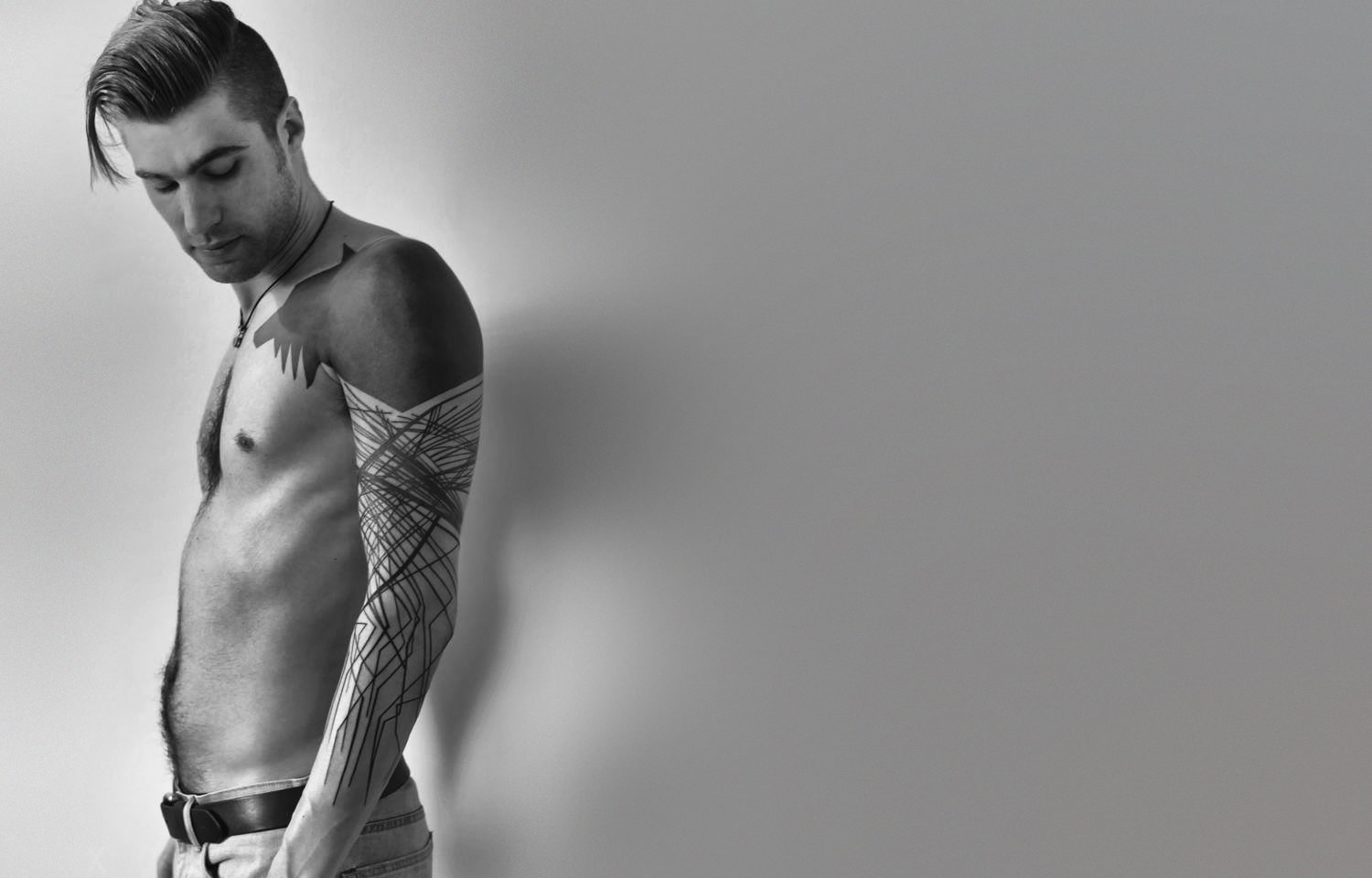 The "Wolf Chaos" sleeve by Roxx from 2Spirit Tattoo. (England, currently living in San Francisco).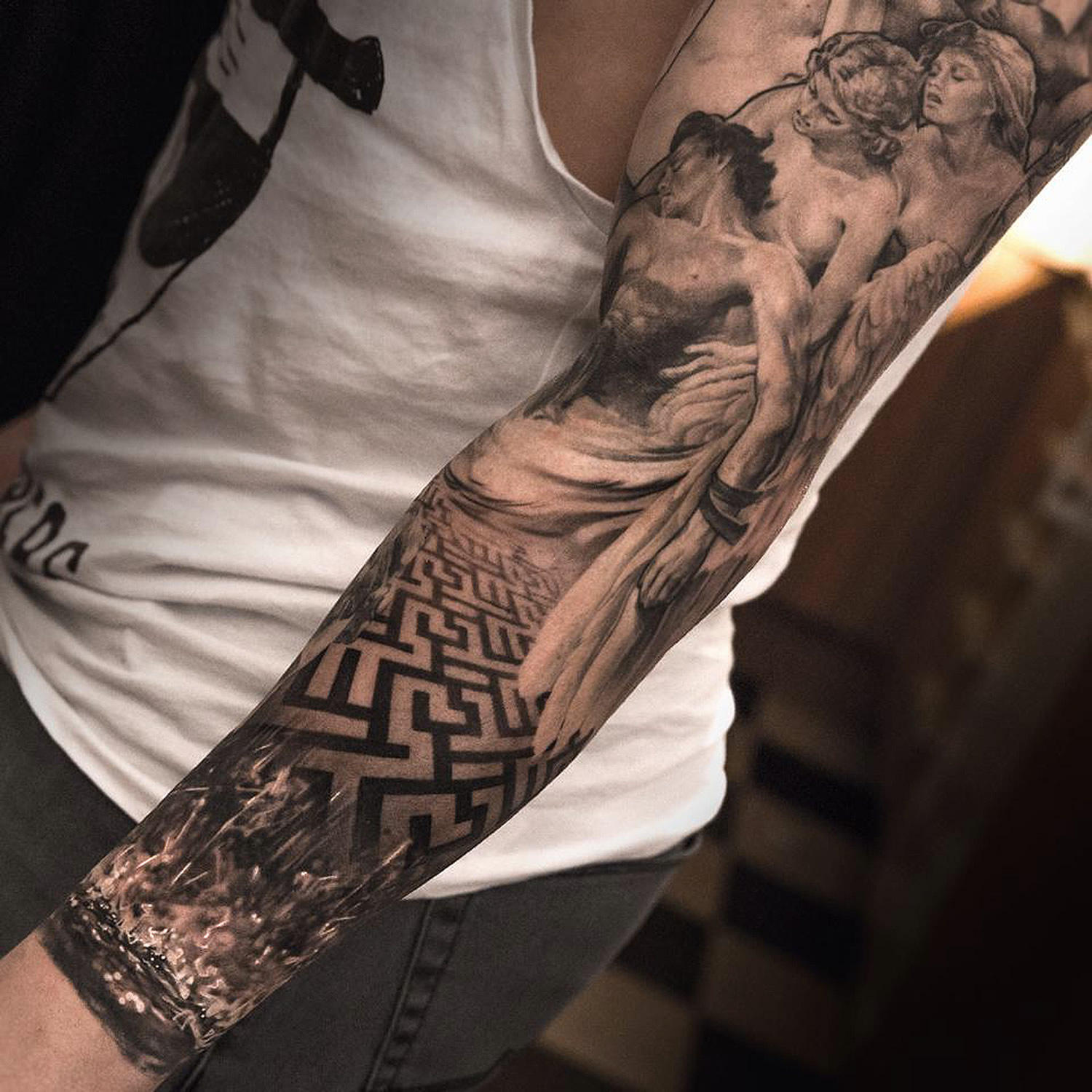 "Icarus," a hyperrealist tattoo by Niki Norberg (Sweden).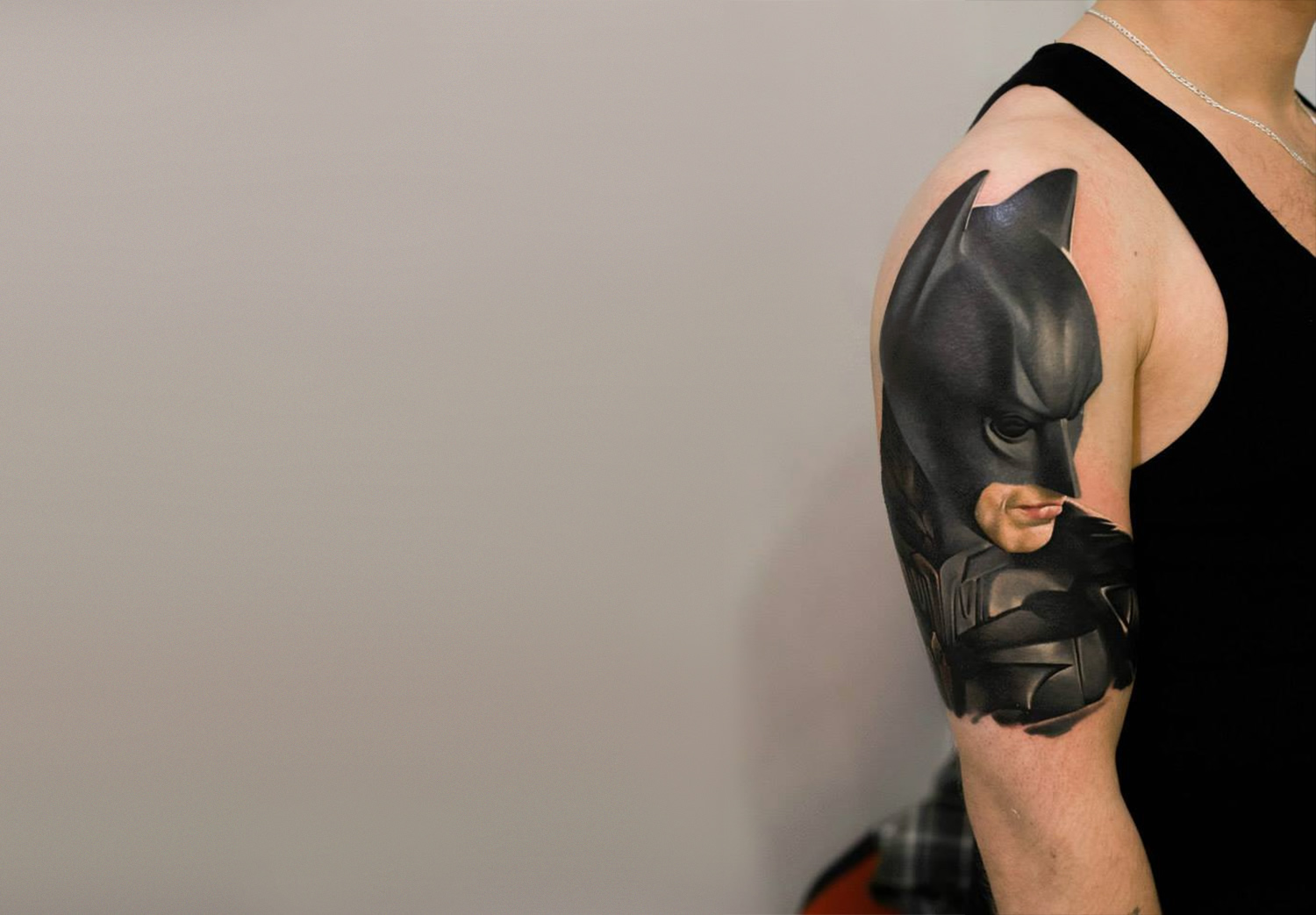 A photo-realist portrait of Batman by Denis Sivak (Ukraine).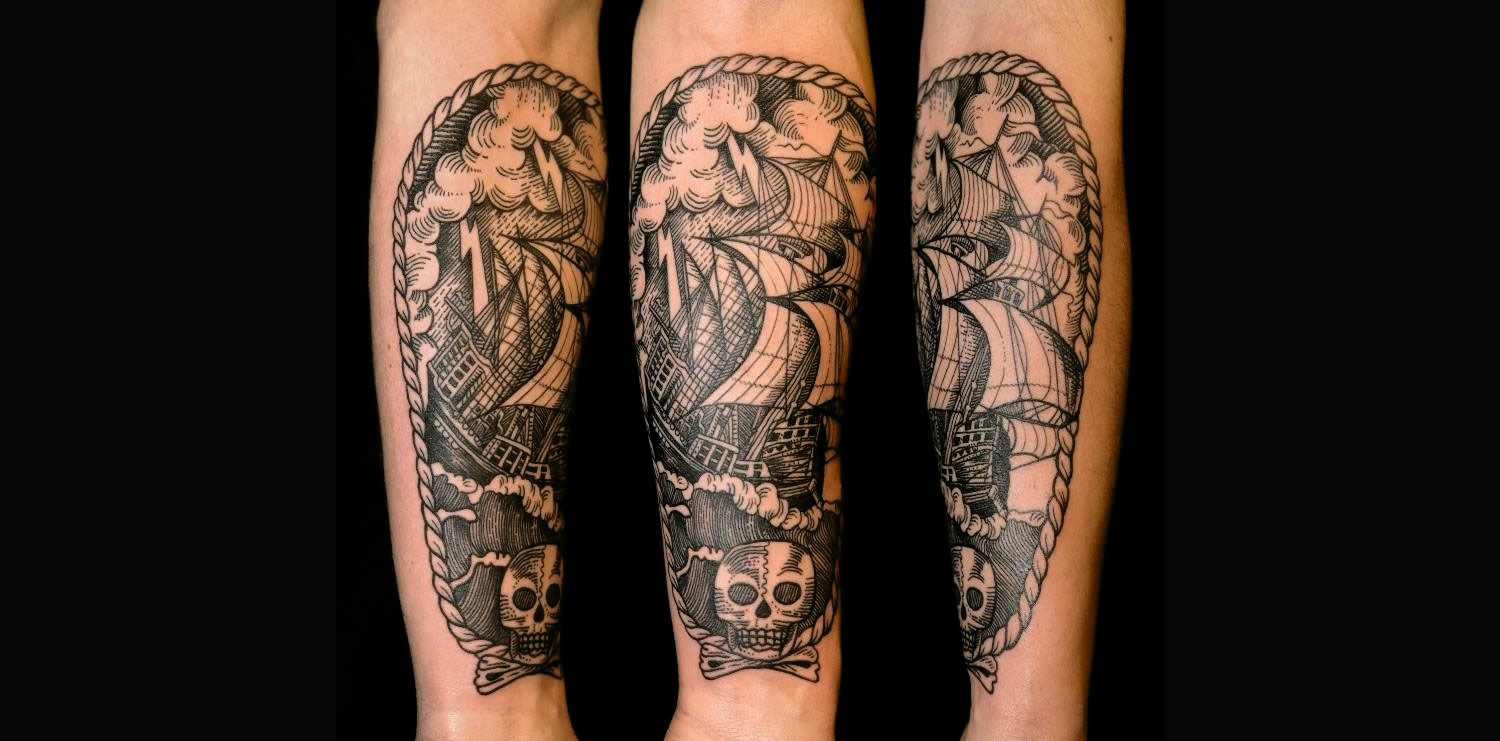 Pirate ship inked on a client's anterior forearm by Pietro Sedda (Italy).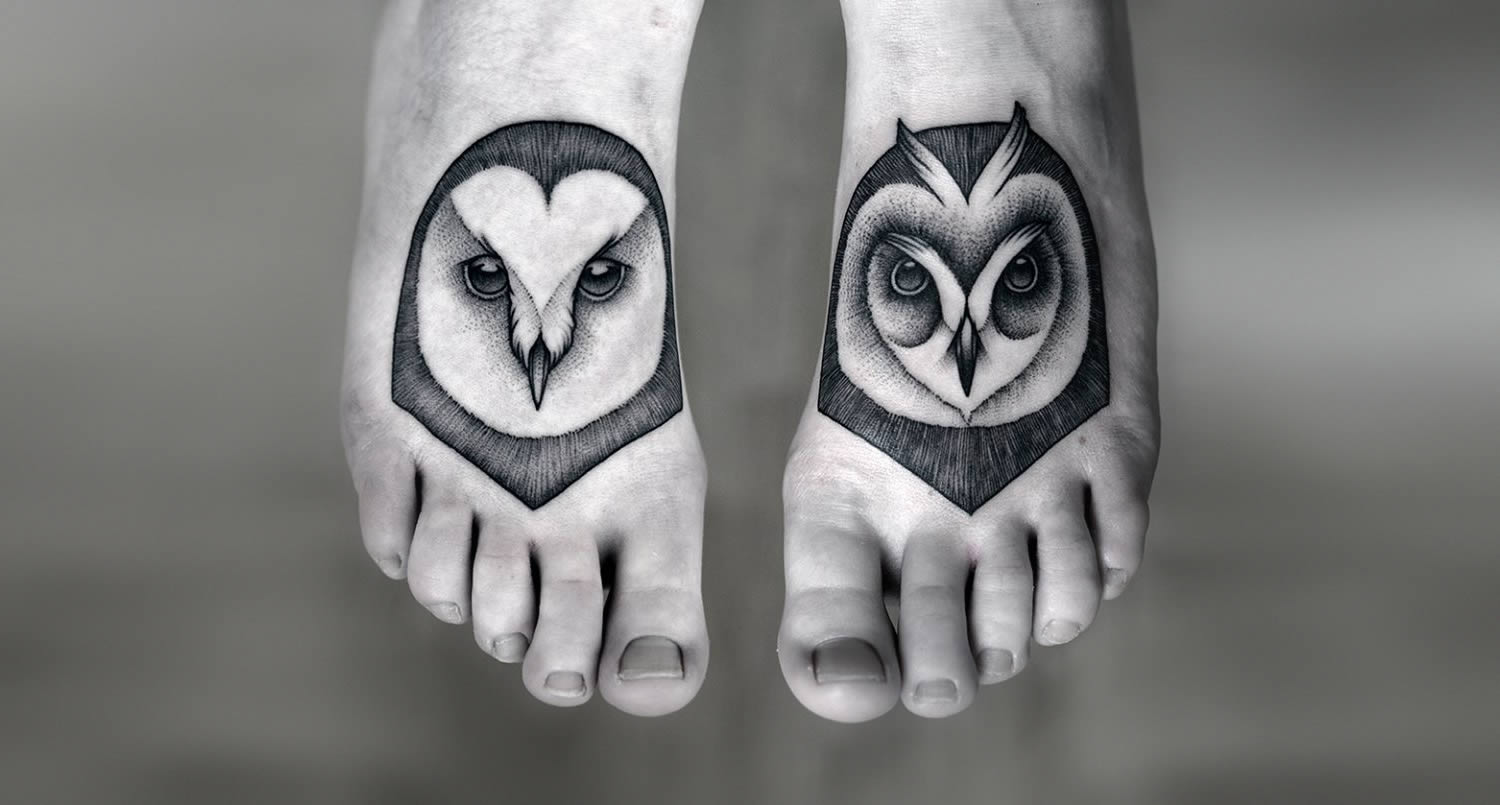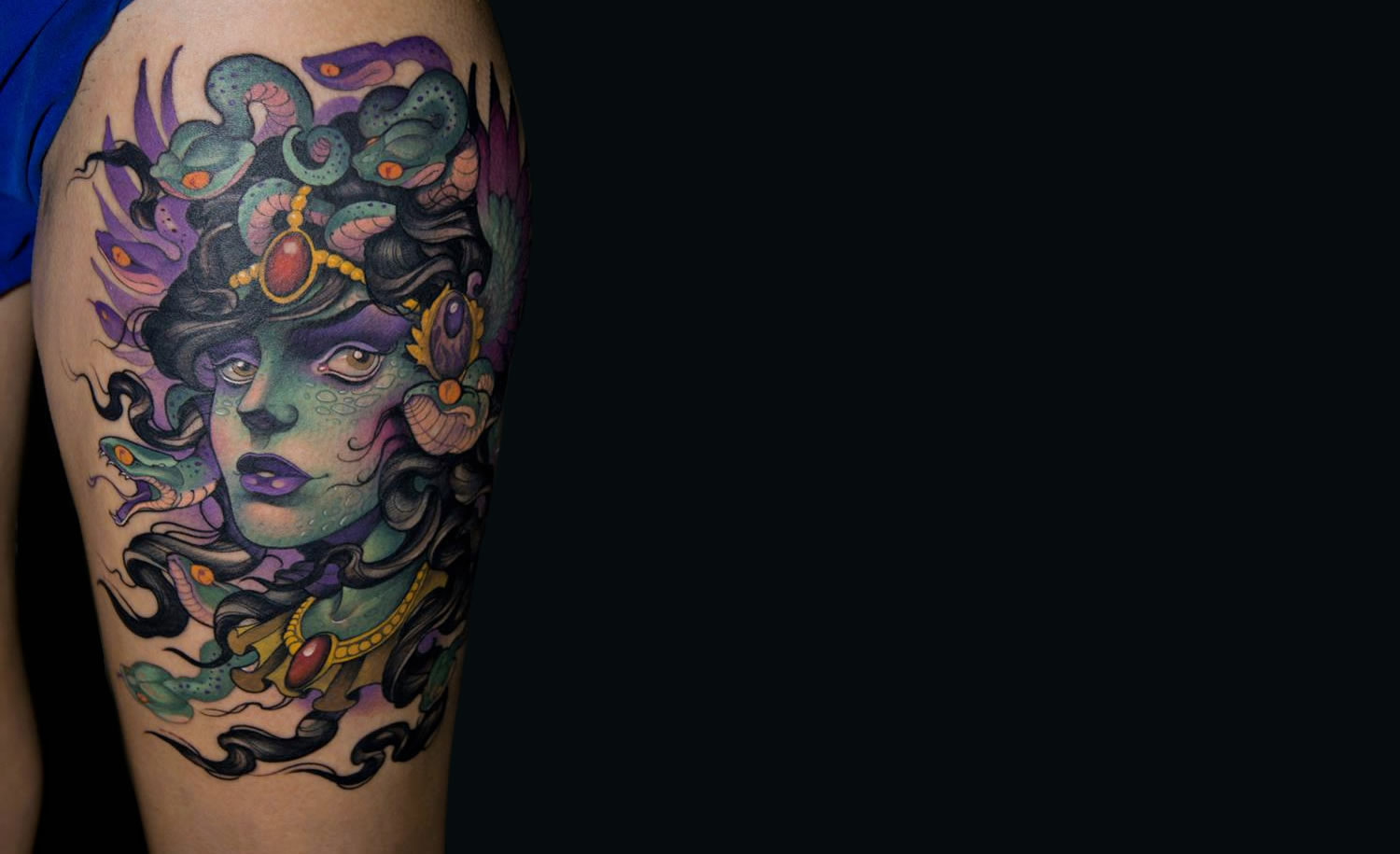 Medusa illustrated on a thigh by Victor Chil (Spain).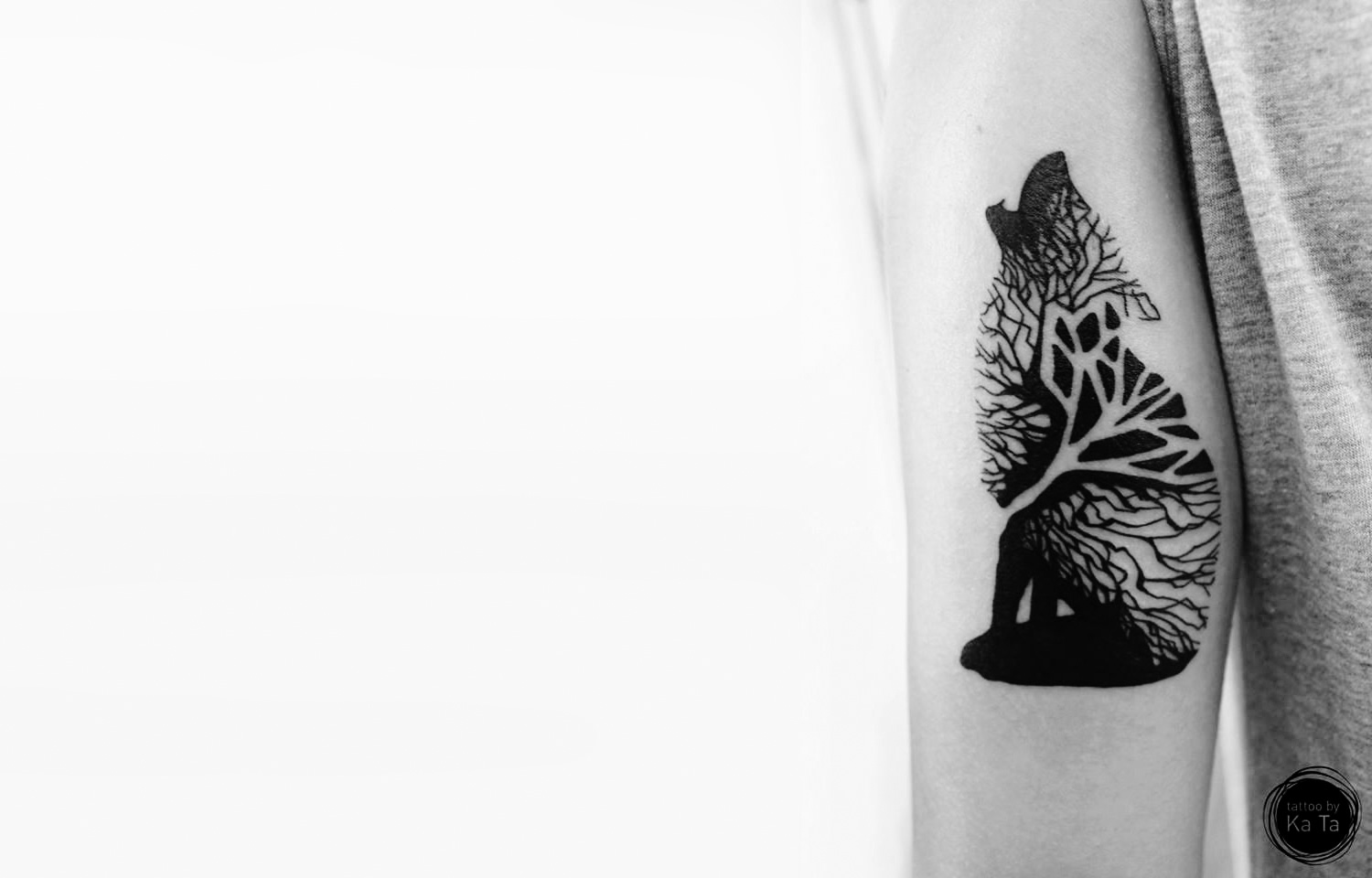 An unusual wolf tattoo by Ka Ta (Germany).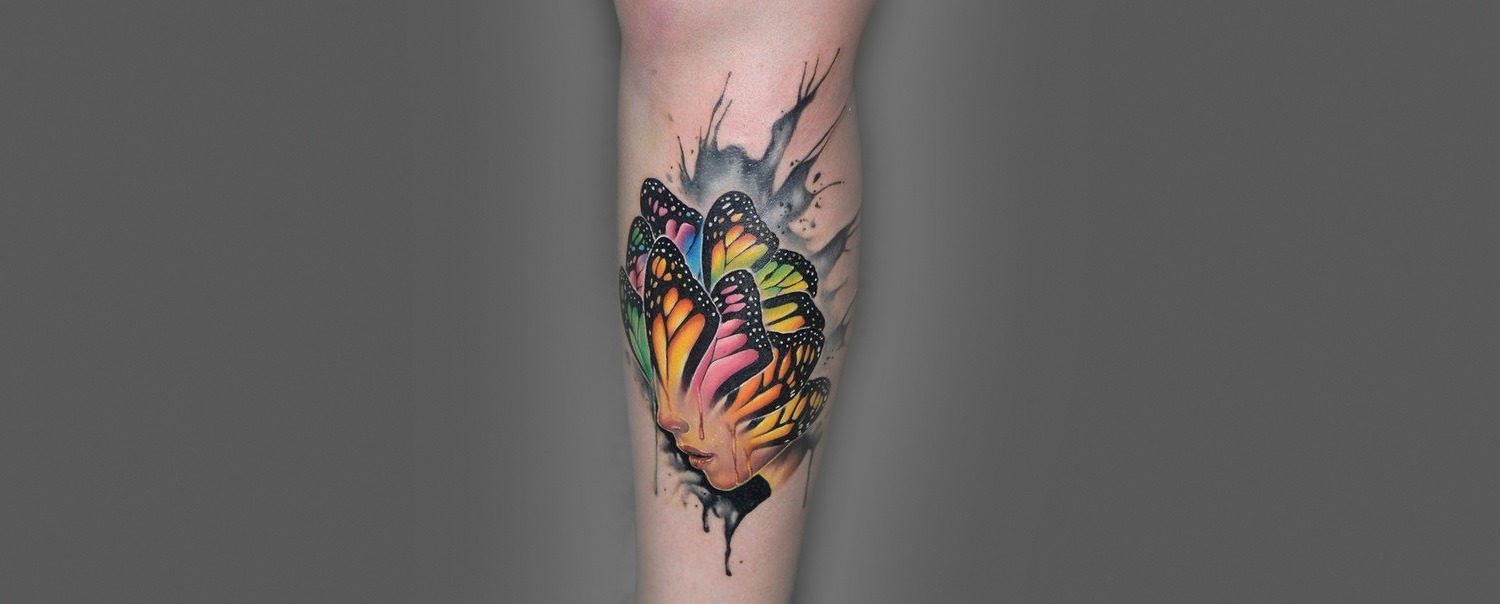 Images © respective artists