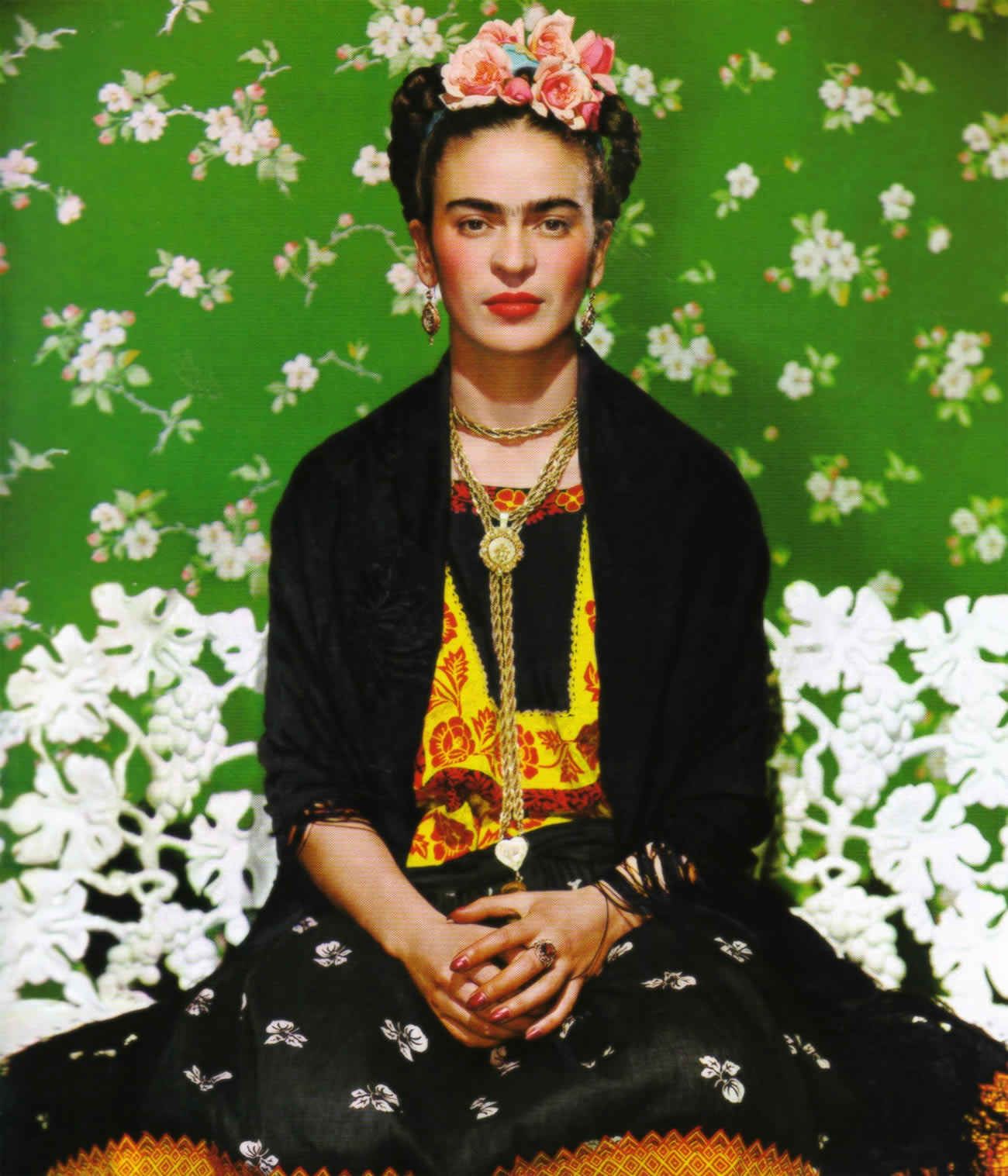 LGBT artists have historically existed outside the mainstream art world. This position has given them a unique perspective to comment on a range of themes and issues, pertaining to gender, identity and society in their art.
In spite of this historical bias there are many names who have broken through and enjoyed A-List status in contemporary art circles. But it has not been easy. I have selected a small number of influential and inspiring LGBT artists to share with you.
Top: A stylish portrait of Frida Kahlo.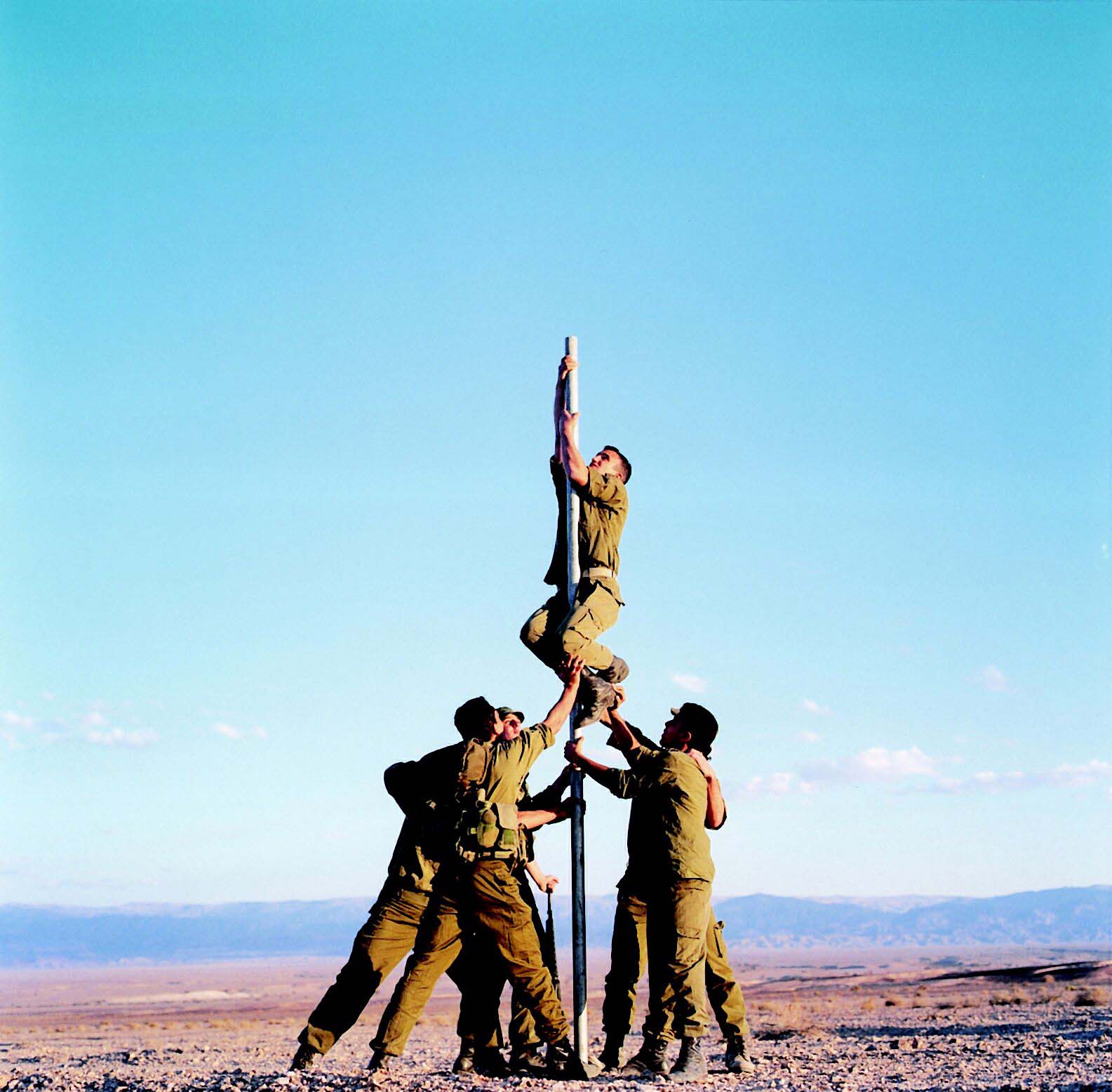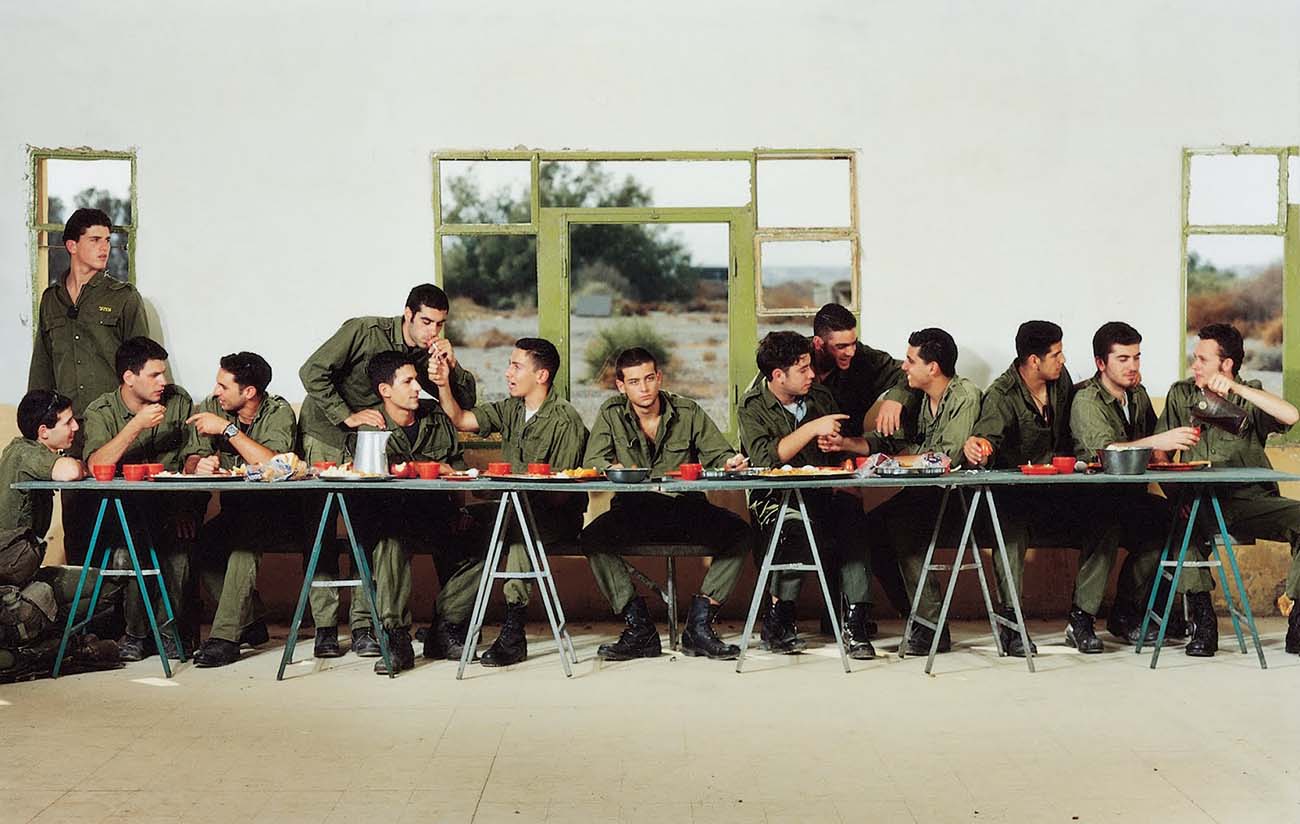 Thought provoking masculine photography by Adi Nes, bottom: "The Last Supper".
Adi Nes
Israeli photographer Adi Nes, currently based in Tel Aviv, is a passionate and sensitive chronicler of his country's people. In his large-scale photographs, awash with natural lighting and strong compositions, he seeks to explore and subvert themes of masculinity in his work. In his series "The Village," Nes creates a fictional setting outside of time, where the green pastures and fruit trees possess an underlying sense of fear and unease. A truly unique visual artist.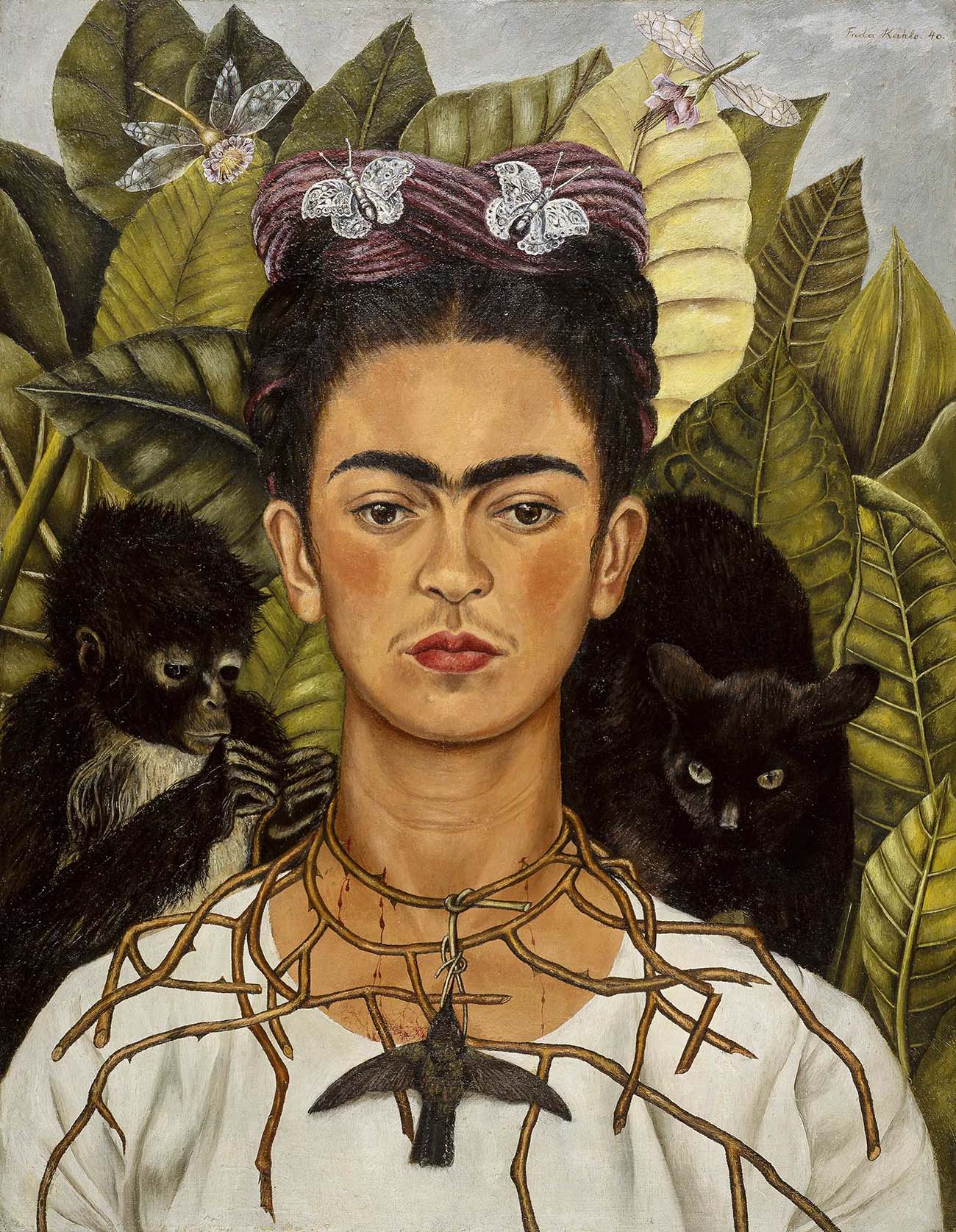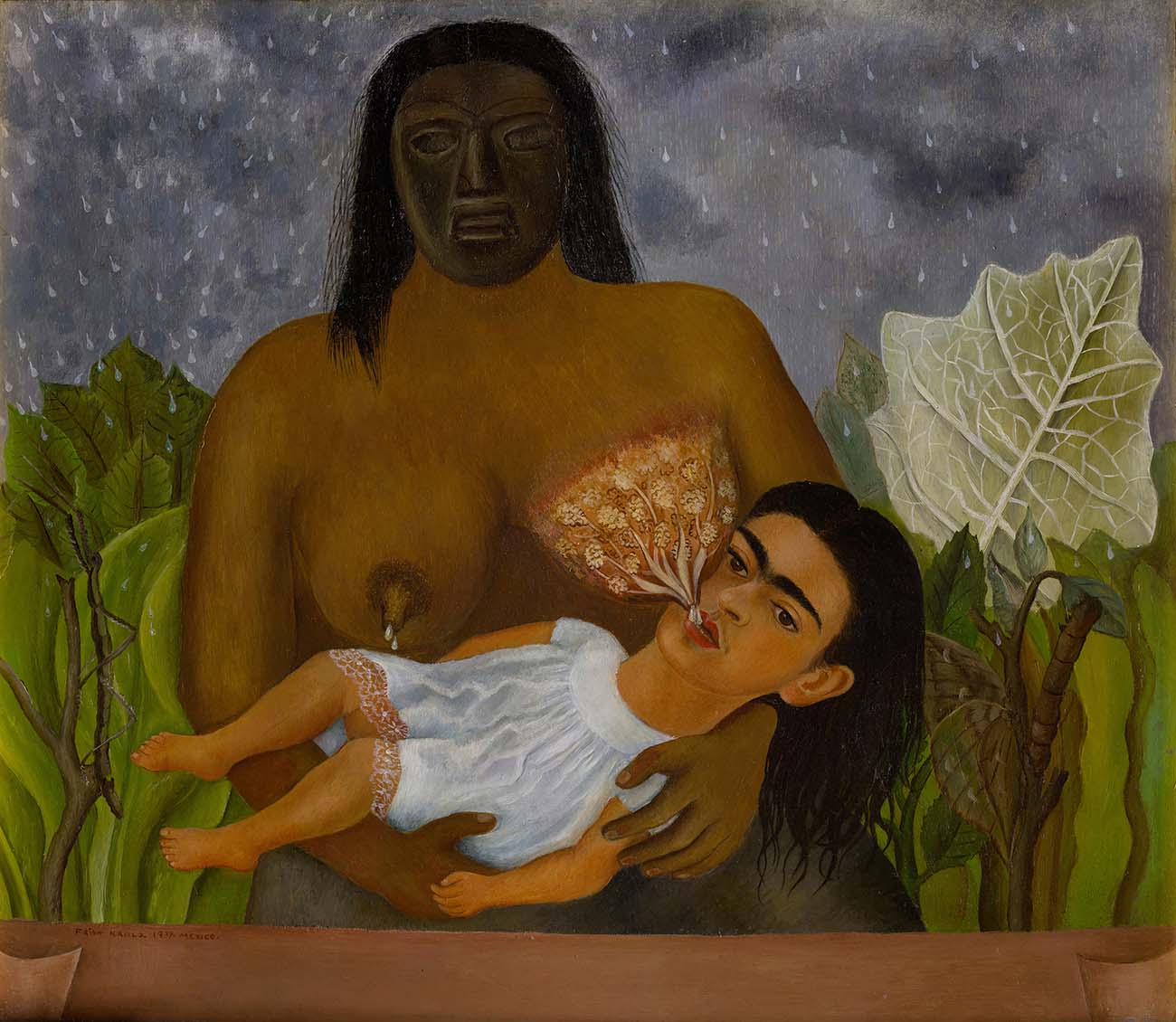 The iconic and surreal self-portraits of artist Frida Kahlo.
Frida Kahlo
A name synonymous with expressive and gorgeous 20th century painting, the self-portraits of Frida Kahlo in particular are adored the world over for their surreal flourishes honoring Mexican mythology folklore. These works of art deal very personally with Kahlo's beliefs and sexuality, and they feature many visual manifestations of pain. Famously married to fellow Mexican painter Diego Rivera, she had a number of affairs with both men and women during her lifetime.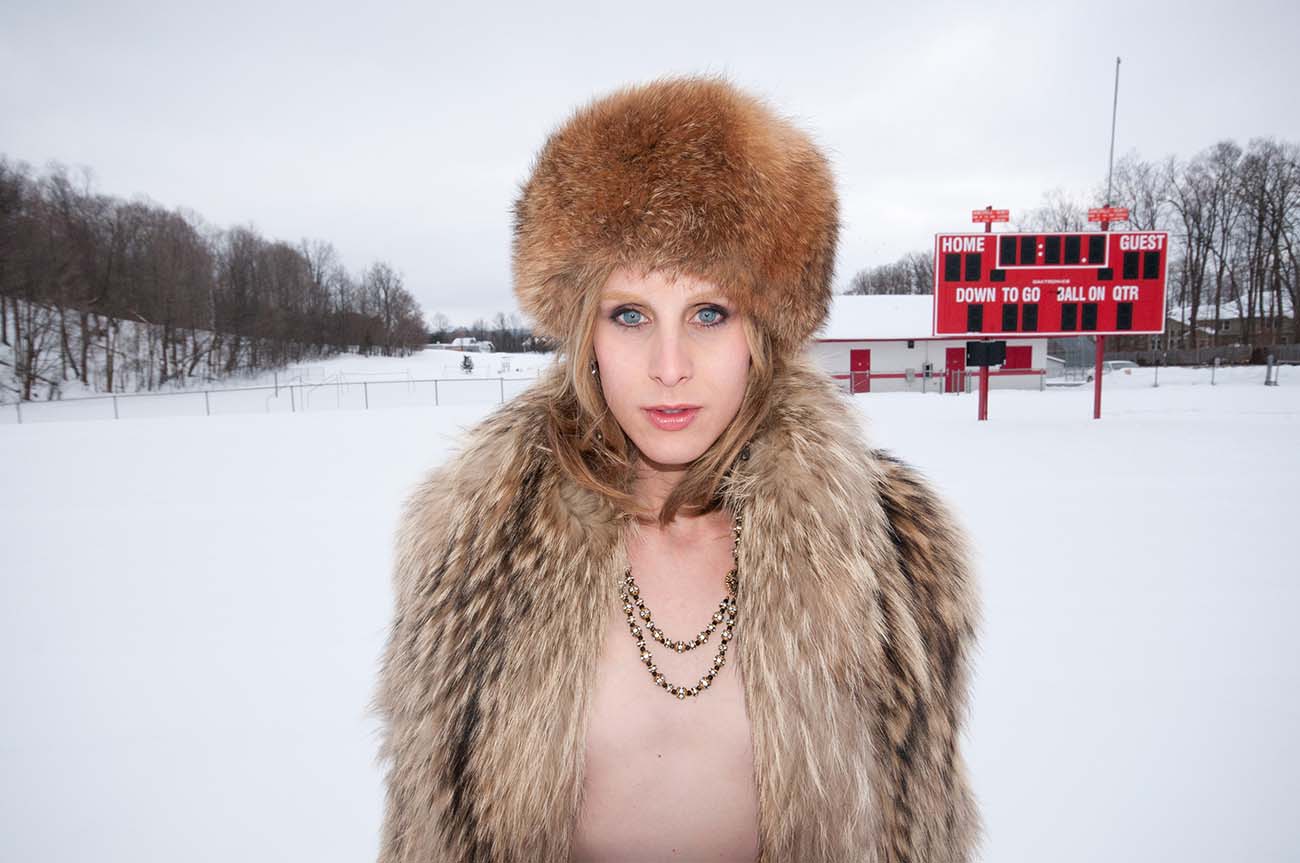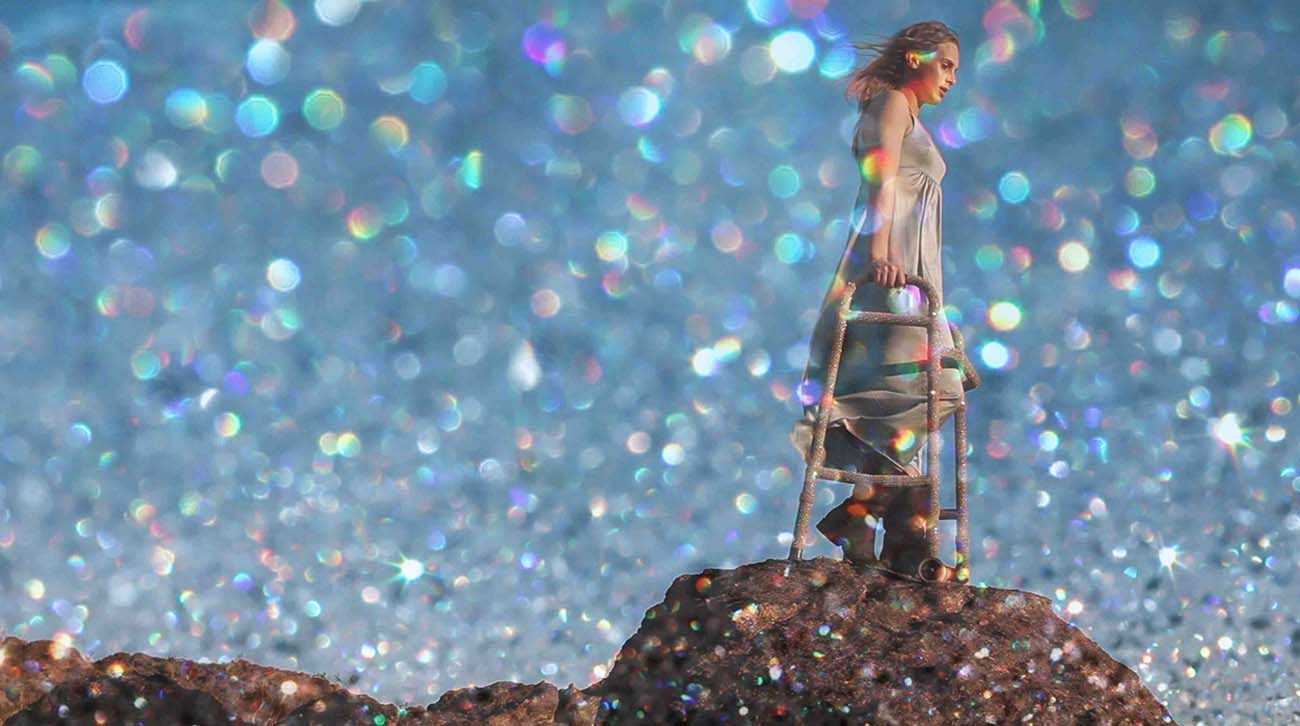 Unique performance pieces by transsexual artist Zackary Drucker.
Zackary Drucker
A transsexual artist who works primarily with performance pieces, Drucker is an expert at tearing down our perceptions of gender, sexuality and identity with her controversial staged works. Presenting herself in highly sexual and often nude poses, Drucker engages with ideas of the self through various contrasting themes: inside vs outside, male vs female. Her work is rooted in ideas of transgender history.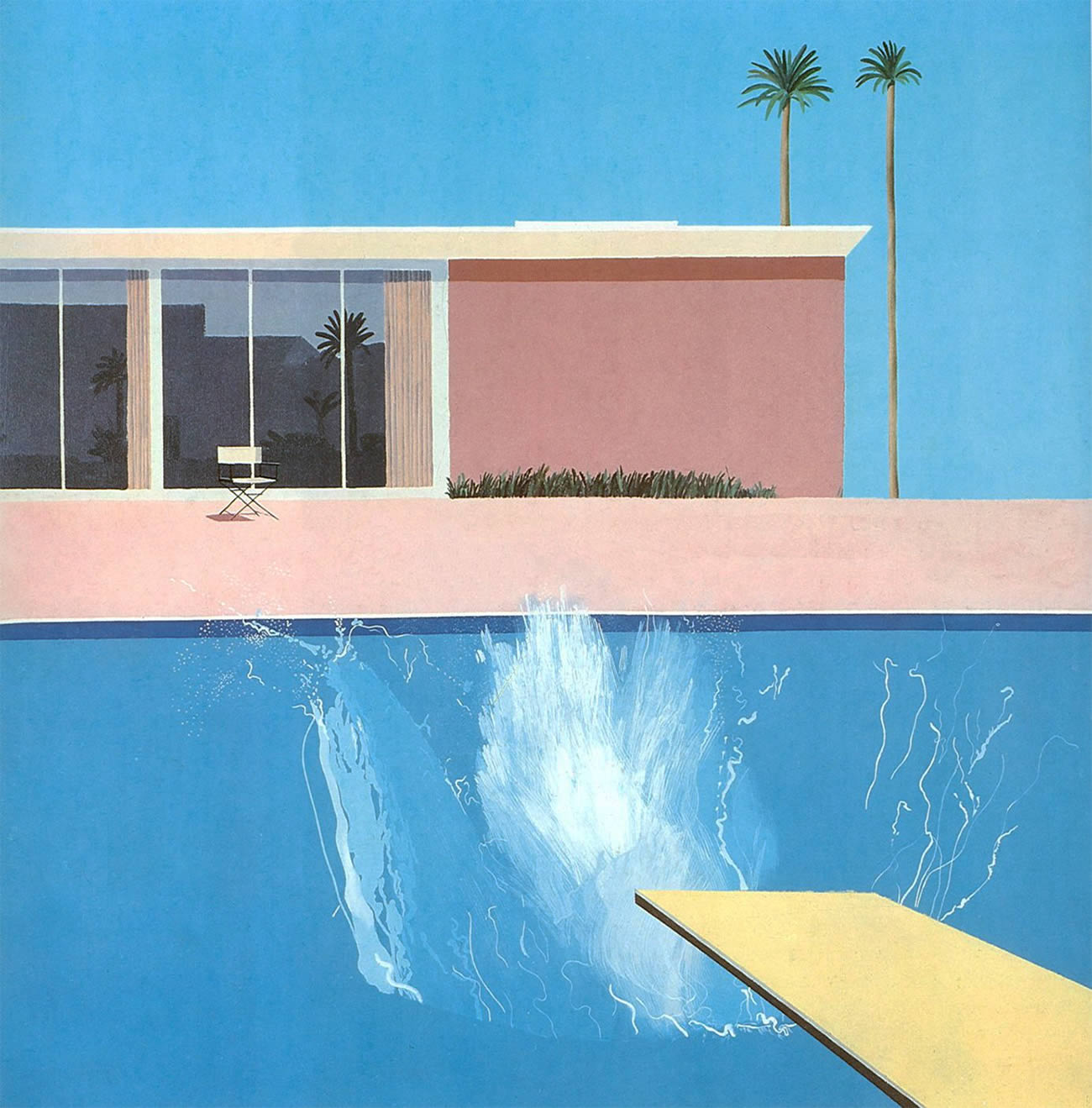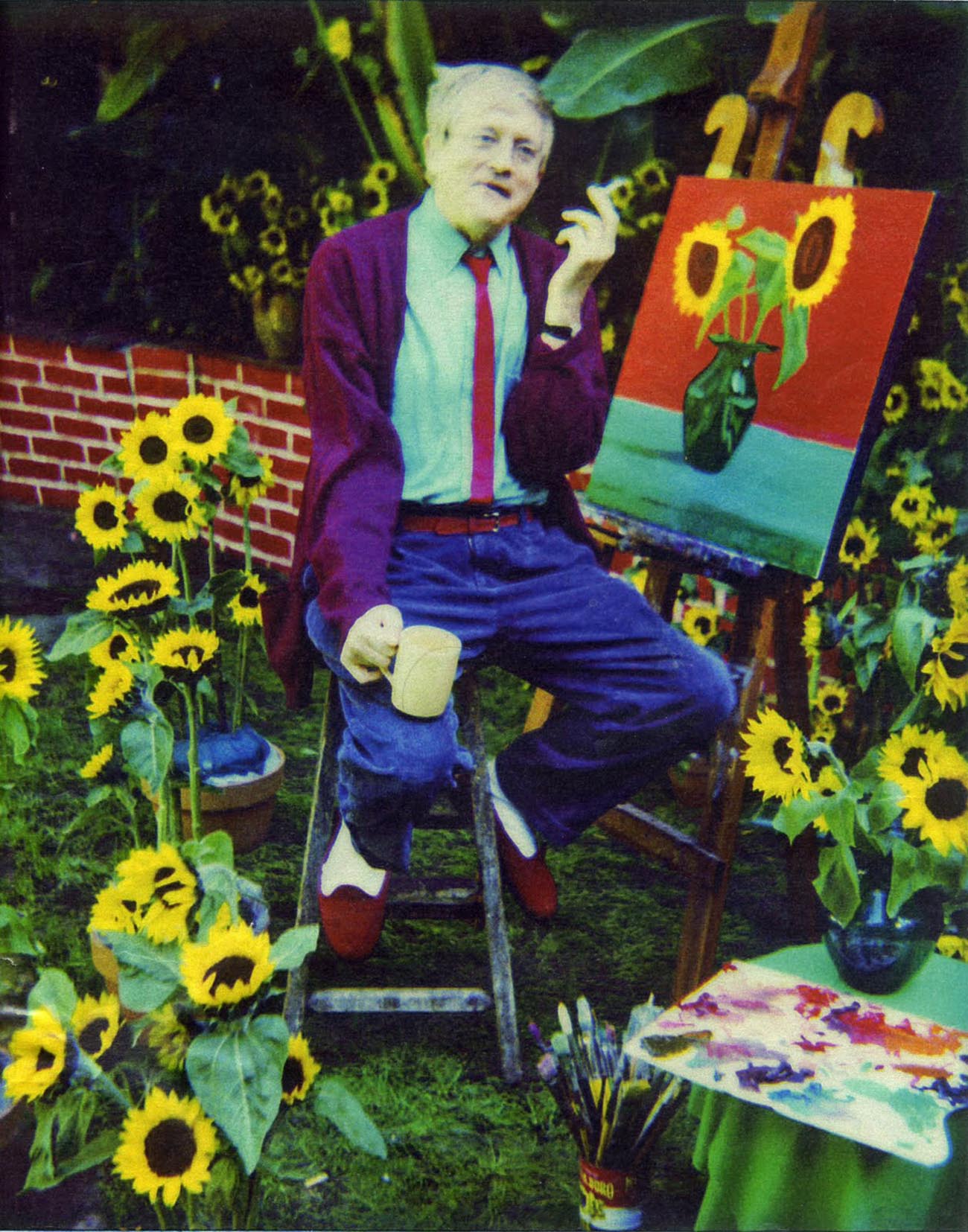 Top: "A Bigger Splash," one of Hockney's stunning pool paintings. Bottom: A portrait of the artist. Images © David Hockney.
David Hockney
One of the most influential British artists of the last century, David Hockney has been affiliated with a number of art movements in his lifetime and is still most closely associated with the pop art phenomenon of the 1960s. His breathtaking series of paintings of swimming pools in California, where he would later emigrate, are some of his most beautiful work, with strong use of colour and minimalist lines. Even now well into his 70s he is still an innovator, utilizing technology in the very traditional sphere of painting: he recently exhibited a series of paintings done on a iPad.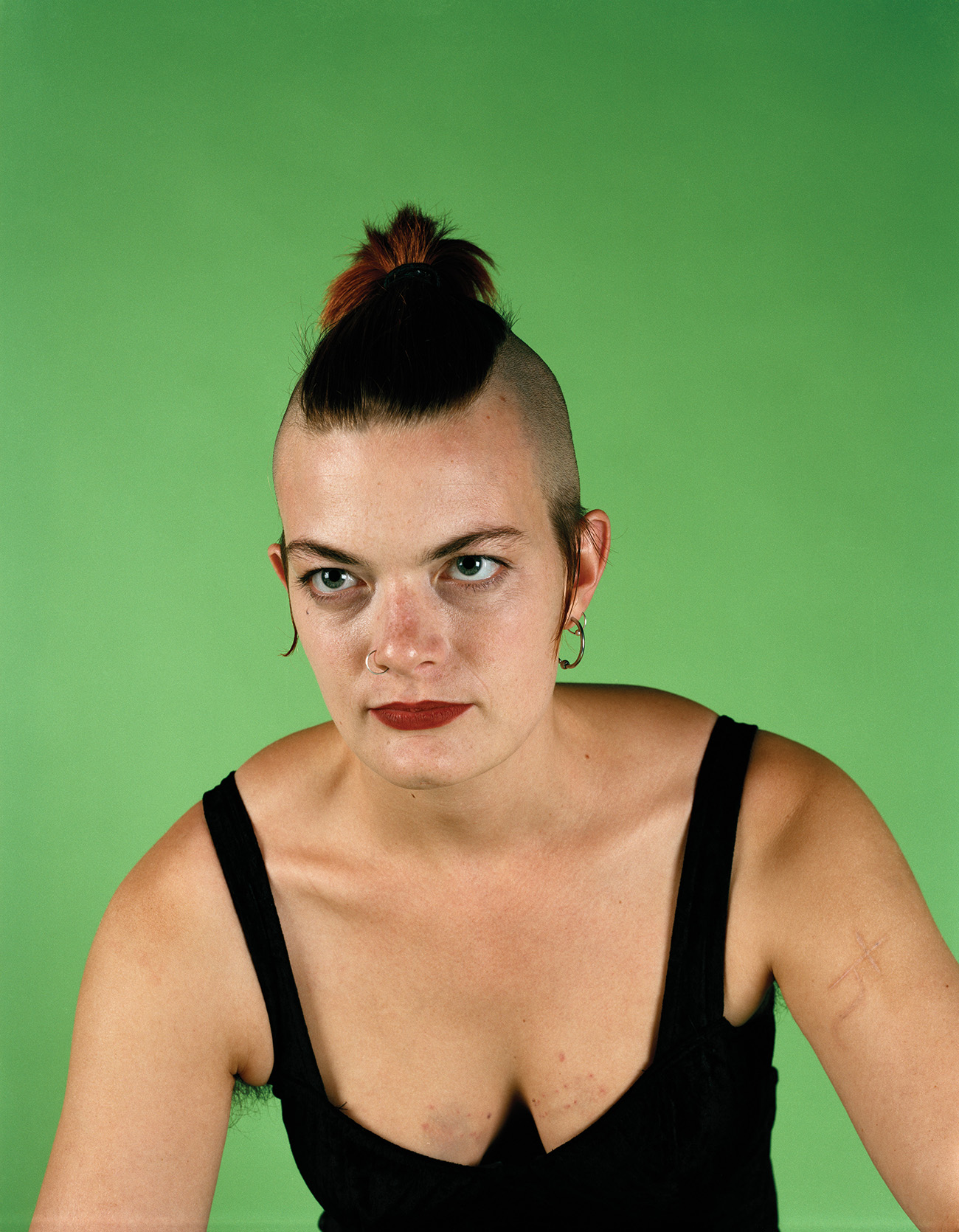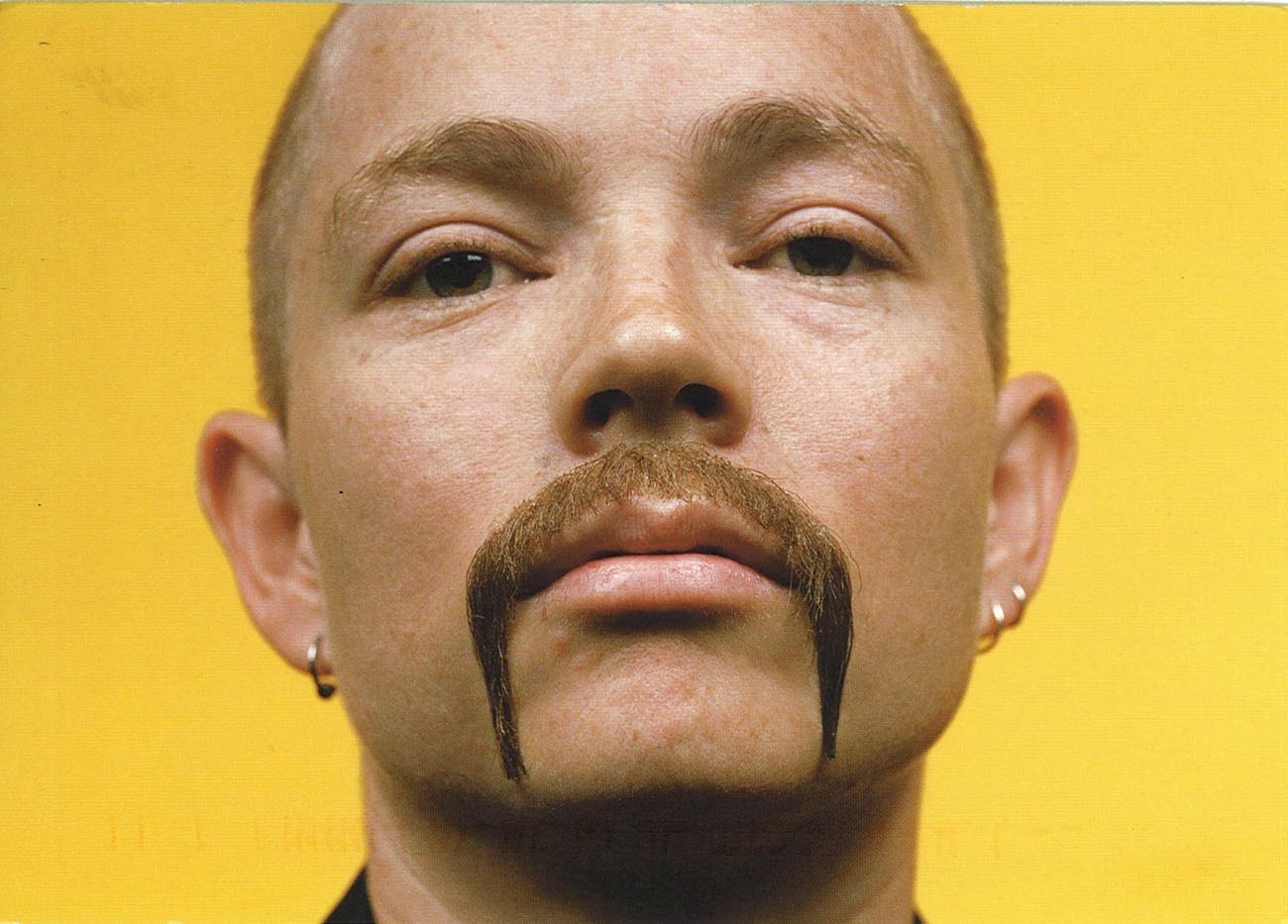 Gay and Lesbian themes in the self-portraits of Catherine Opie
Catherine Opie
Catherine Opie burst onto the American art scene in the 1990s with her shocking photographs of gay and lesbian people involved with the sadomasochist leather subculture of LA and San Francisco. While Opie has always been viewed as a portraitist she also works with landscapes, architecture and still lifes. Her self-portraits will be her legacy: honest, frank and eternally nonmainstream. They still have the power to shock to this day.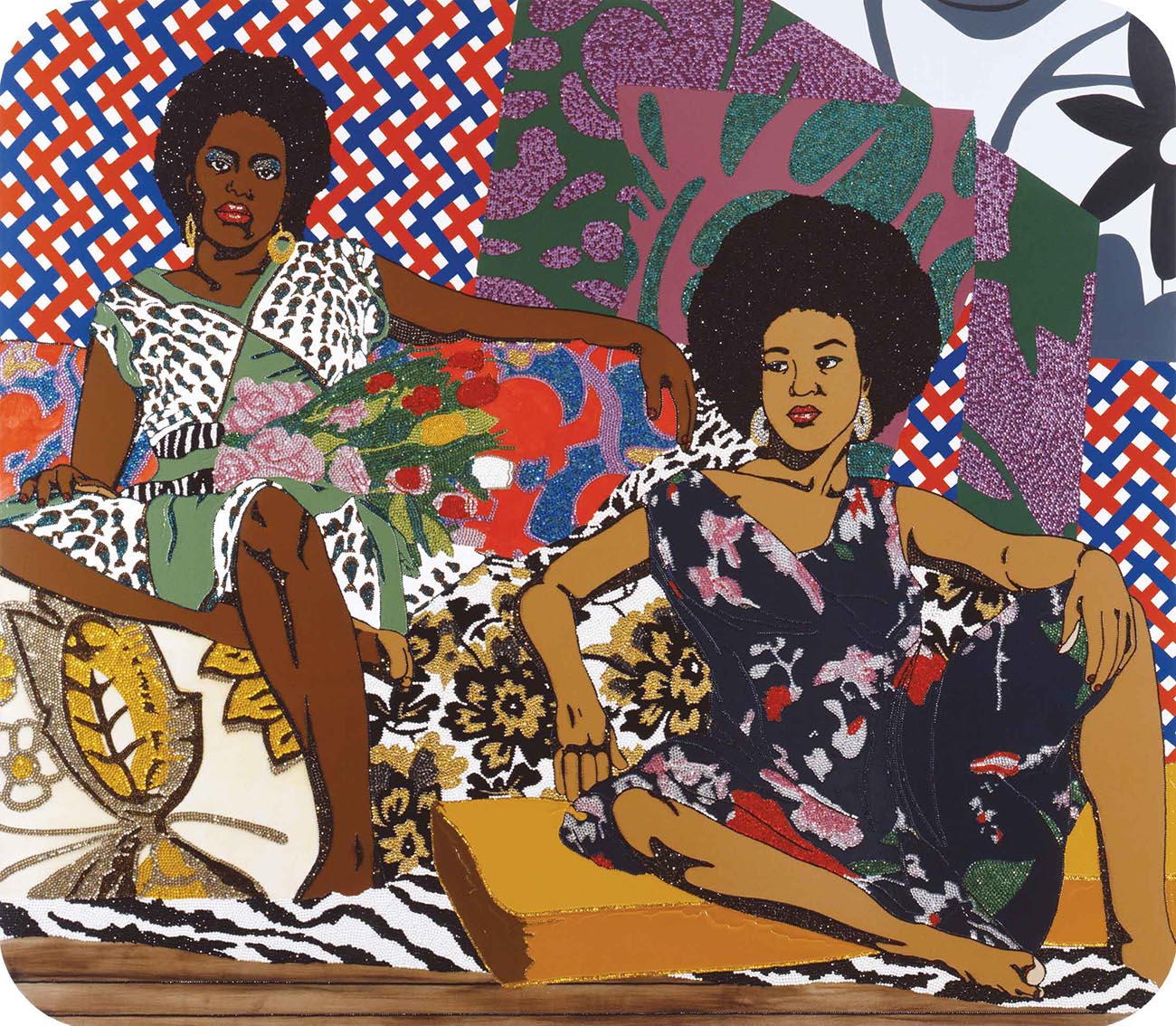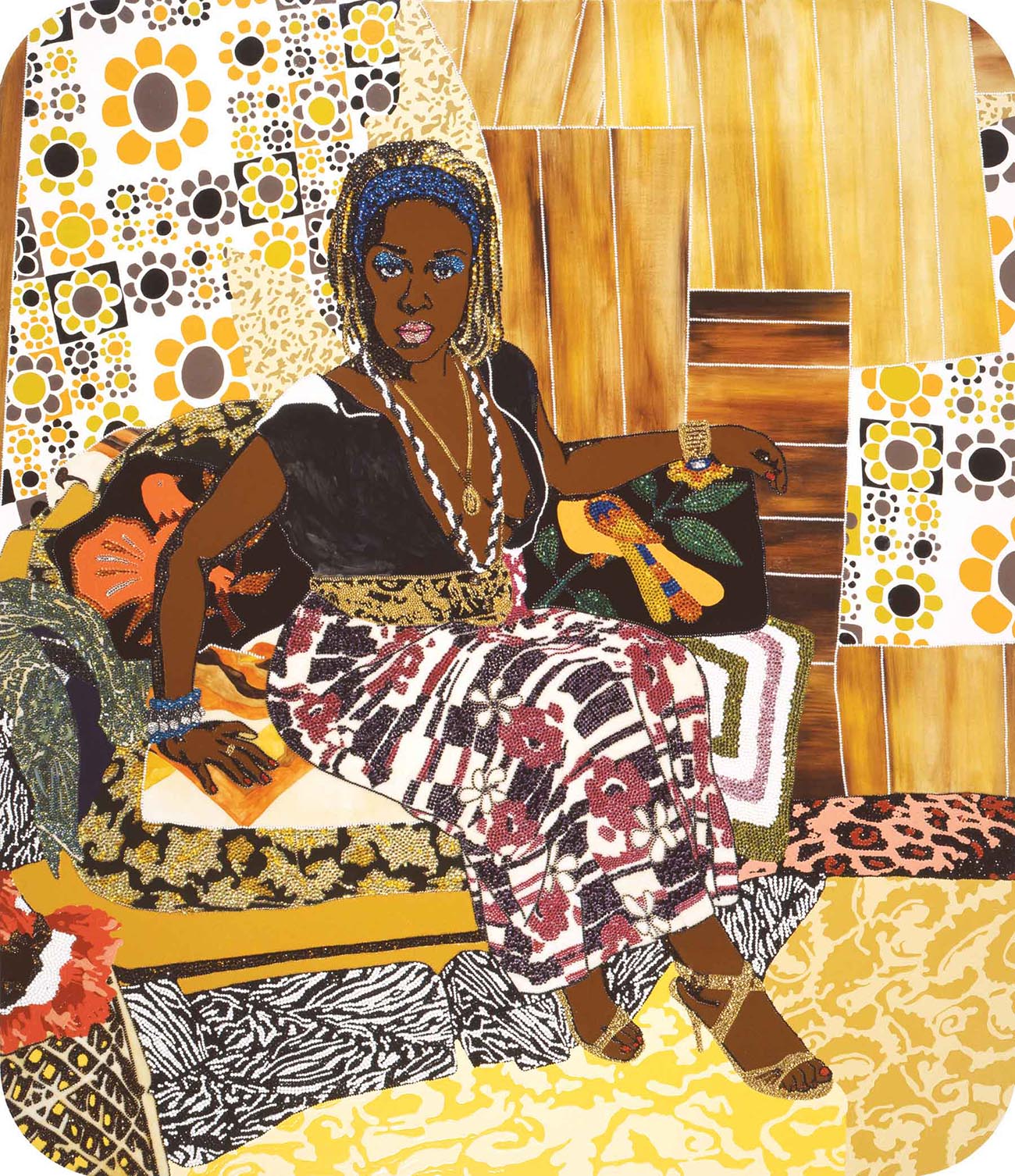 A strong African-American visual look in Mickalene Thomas's paintings
Mickalene Thomas
New York based artist Mickalene Thomas is admired for putting a female spin on same sex relationships within the African American community. Her large-scale canvases are dominated by black, female subjects coated in wild colours and costumes. She also works with photography, with similar visual results, plenty of 70s styling and African American culture.
Images © respective artists and galleries.