"We are made of starstuff," a truth-turned-pop-culture-trend, first by Carl Sagan, then reignited by Neil deGrasse Tyson. In just a few short weeks, the long-awaited "Cosmos: A Space-Time Odyssey" premieres. The world is buzzing about the great beyond; is it any coincidence that cosmic artwork is trending?
Right now, tattooers all over the world are channeling inspiration from outer space. Five artists stand out among them.
Top: A cosmic jellyfish by Nick Broslavskiy.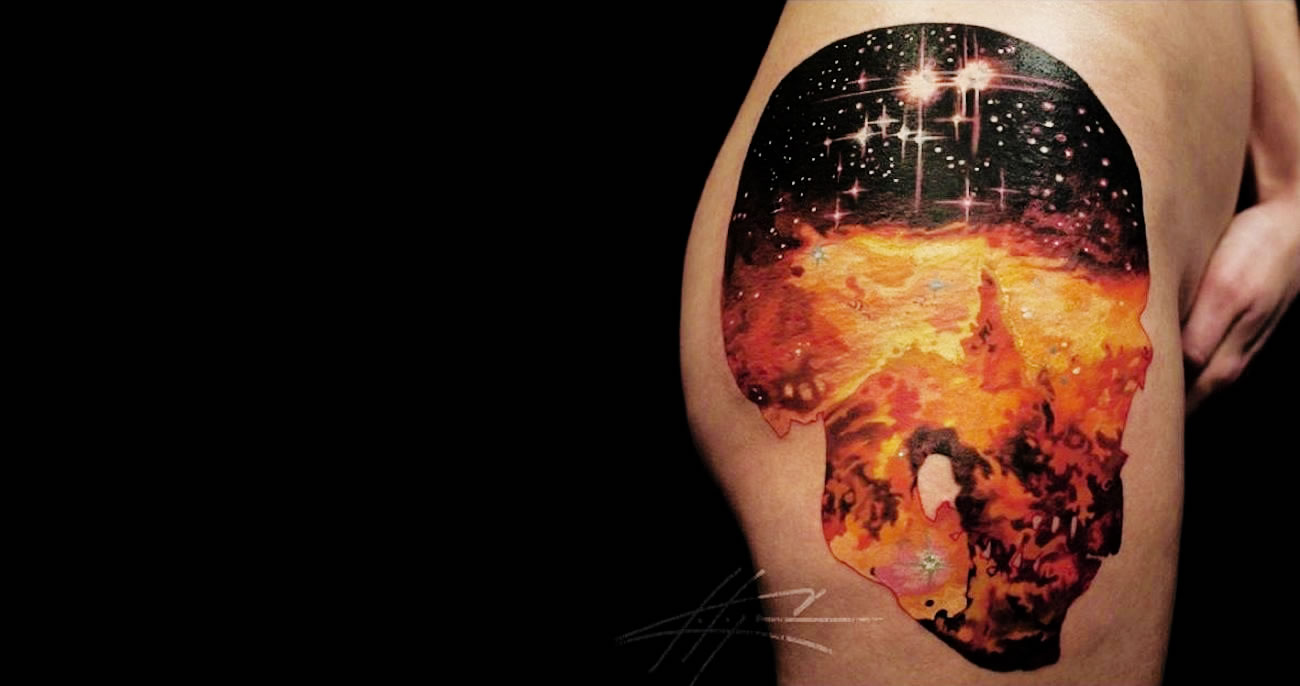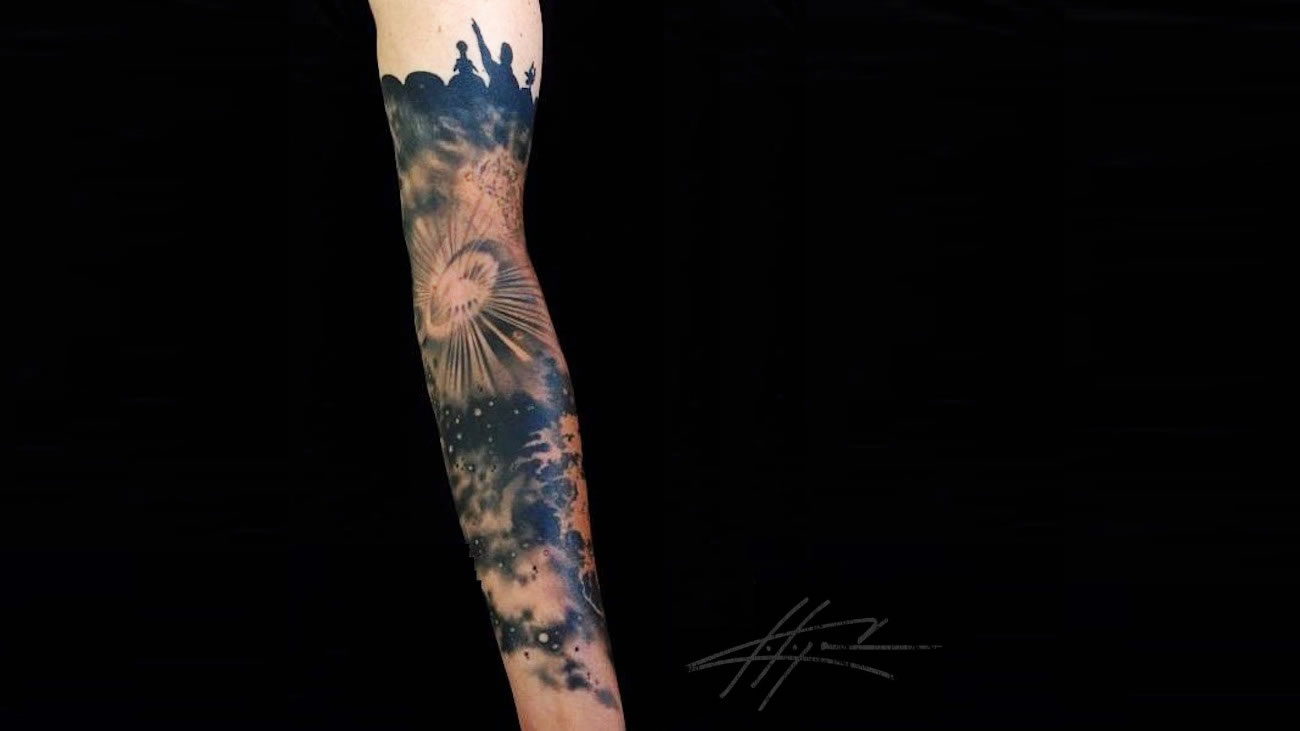 Scorpius constellation in a skull and MST3K sleeve by Nick Chaboya.
Nick Chaboya
Skin was always meant to shine, but Nick Chaboya can make yours twinkle. Somehow even his black tattoos emit this ethereal glow. What sets him apart from other realism tattooers is that flash of unexpected wit. He'll paint you with planets and toss in a punchline. He'll give you the stars, gift-wrapped in a skull. Chaboya pushes clients beyond their comfort zones, the perfect attitude for an artist in the final frontier.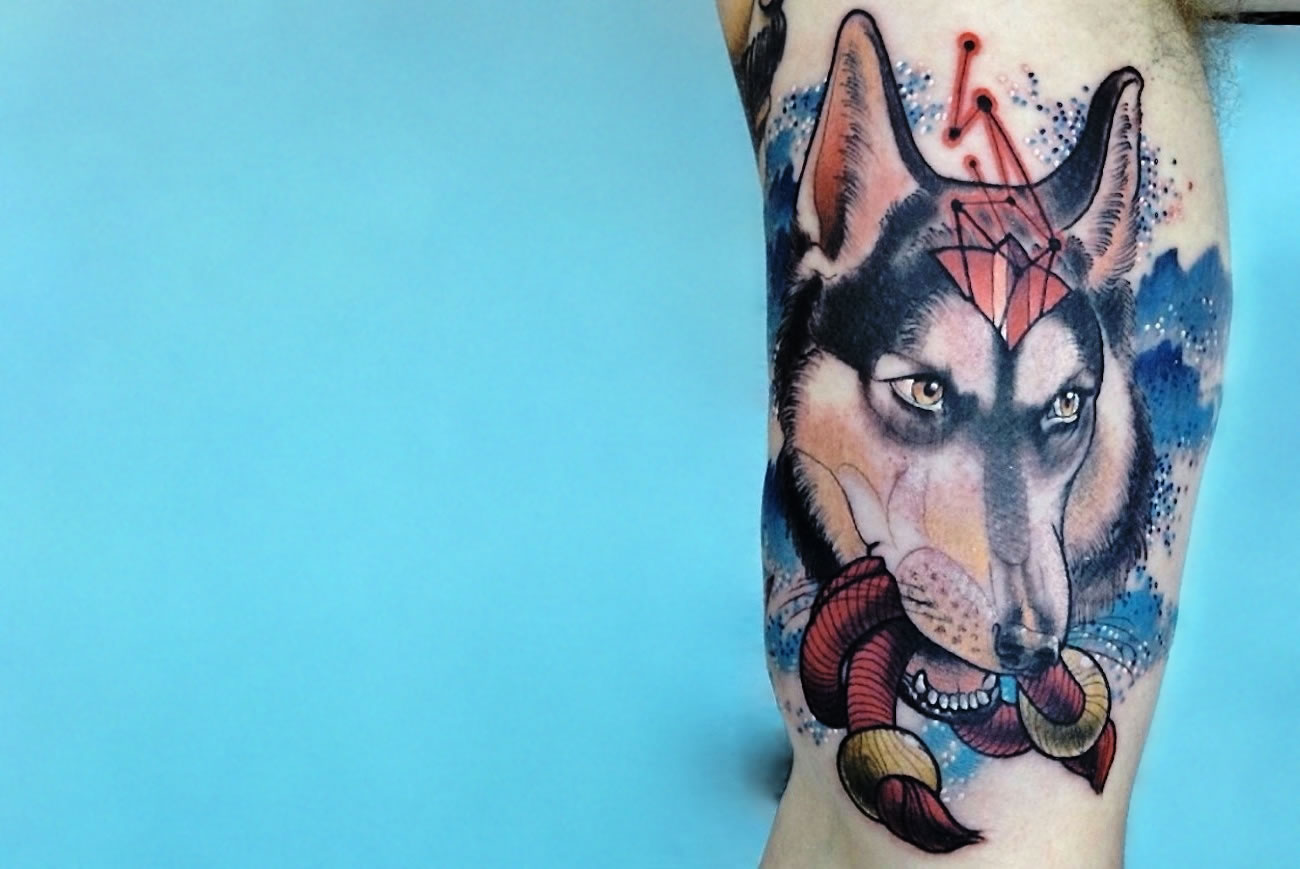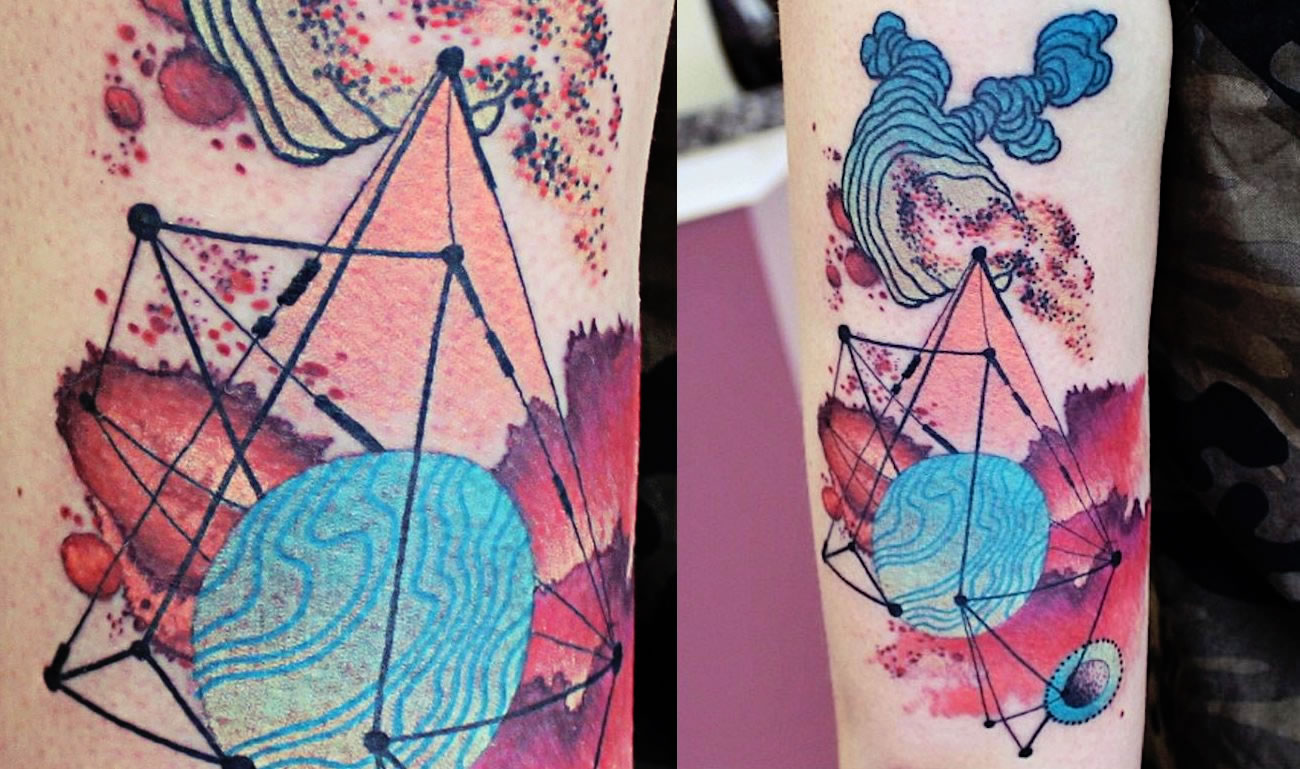 Cosmic wolf and abstract stardust by Cody Eich.
Cody Eich
Packing up stale concepts to blast into orbit, Cody Eich will sprinkle your idea with stardust, bisect it with moon rocks, connect the dots with constellations. He plays with tradition and makes it his own, proving there's still room for a signature style in the New School tattoo scene.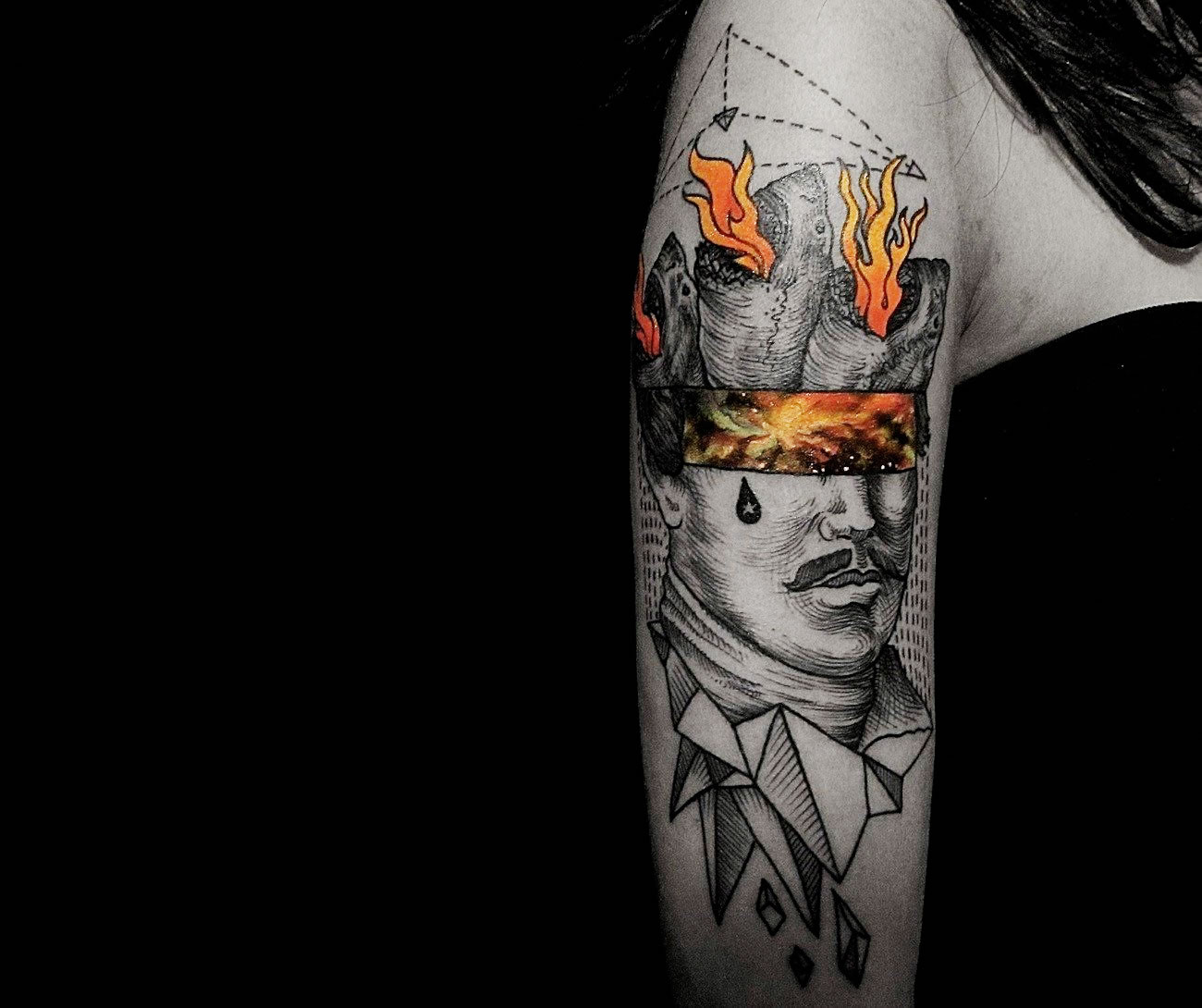 Stargazing gentleman and a cosmic mandala by Nick Broslavskiy.
Nick Broslavskiy
Surprise breakout talent of 2013, Nick Broslavskiy is one of the few tattooers to mix abstract watercolor and monochromatic woodcut styles. Both he and his identical twin, Roma Broslavskiy, have a knack for black and grey illustrations. But Nick is never satisfied with anything two-toned. Instead he pumps up the volume with hyper-saturated, psychedelic images, transporting his clients on a trip through space and time.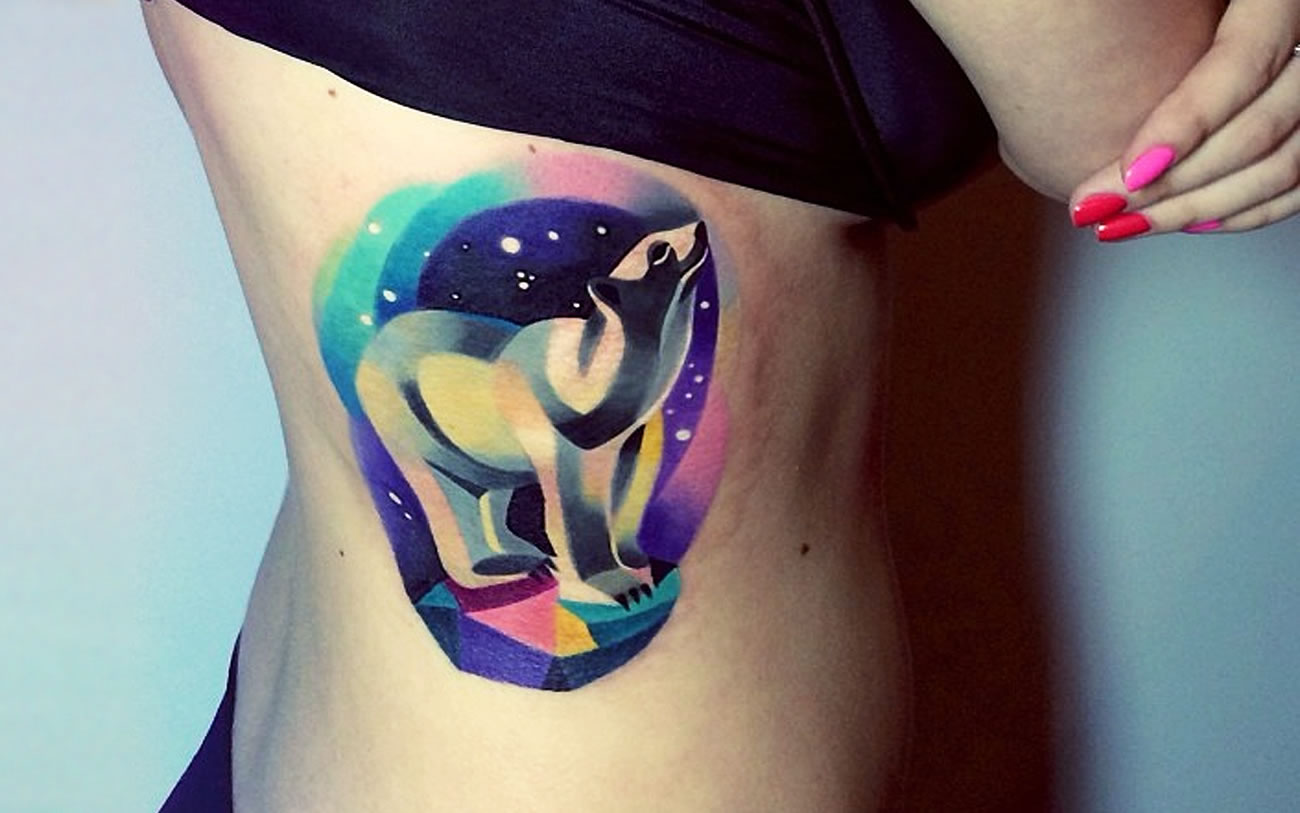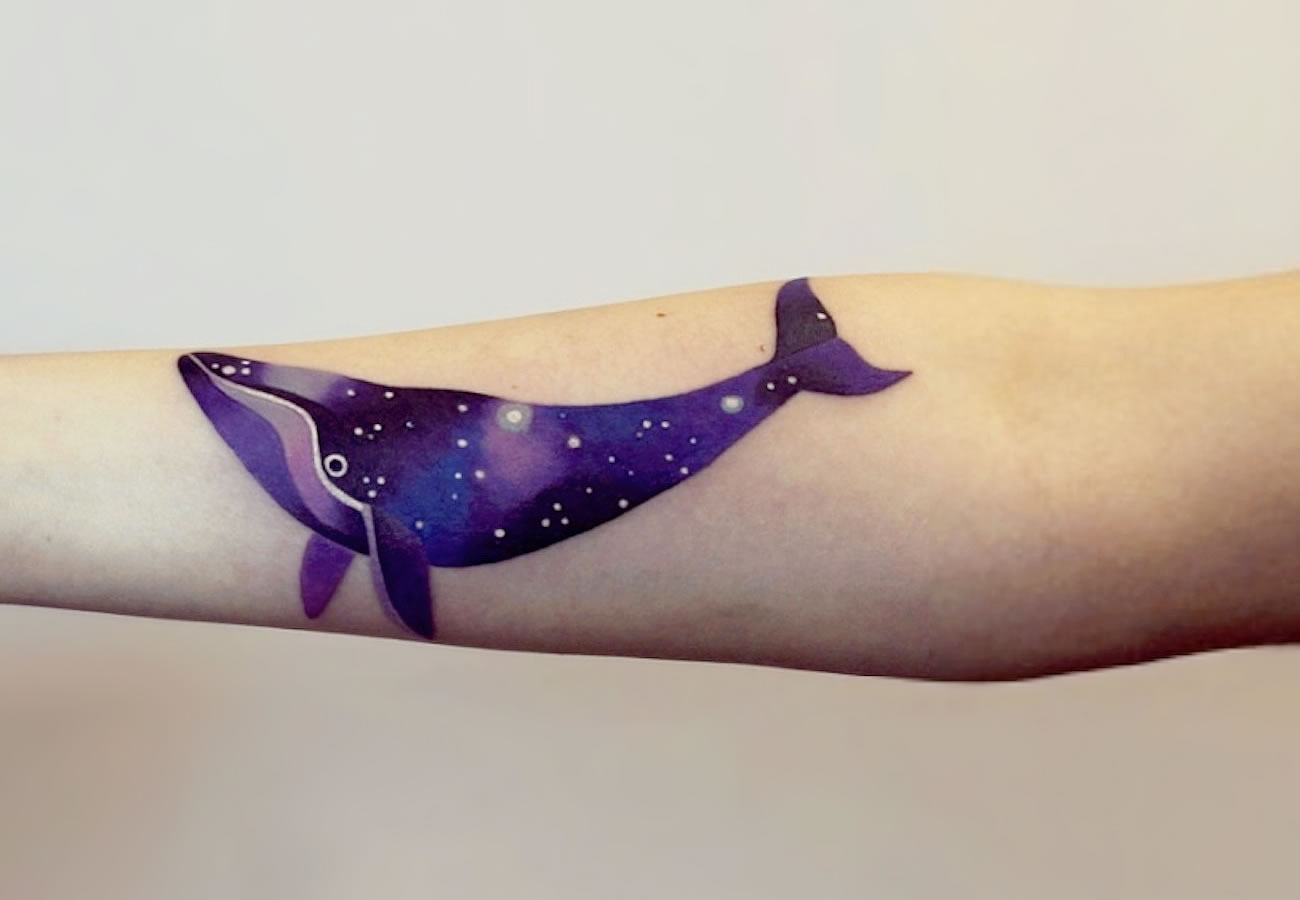 Moonlit polar bear and cosmic whale by Sasha Unisex.
Sasha Unisex
Always flirting with whimsical themes, Sasha Unisex is a master of vivid gradients and technicolor fantasy. That's why this year, the rich infusion of darker tones was a fresh and unexpected twist. Mesmerized by the midnight sky, her latest work falls in love with moonlight, leaving the rest of us starstruck.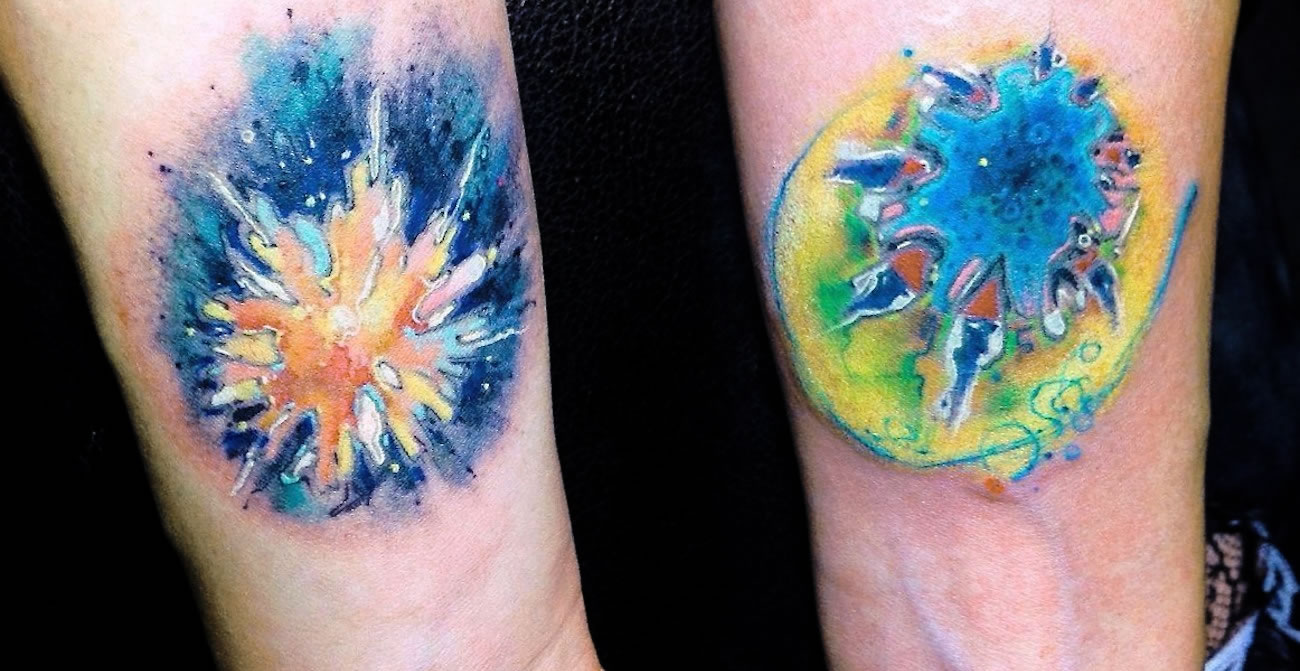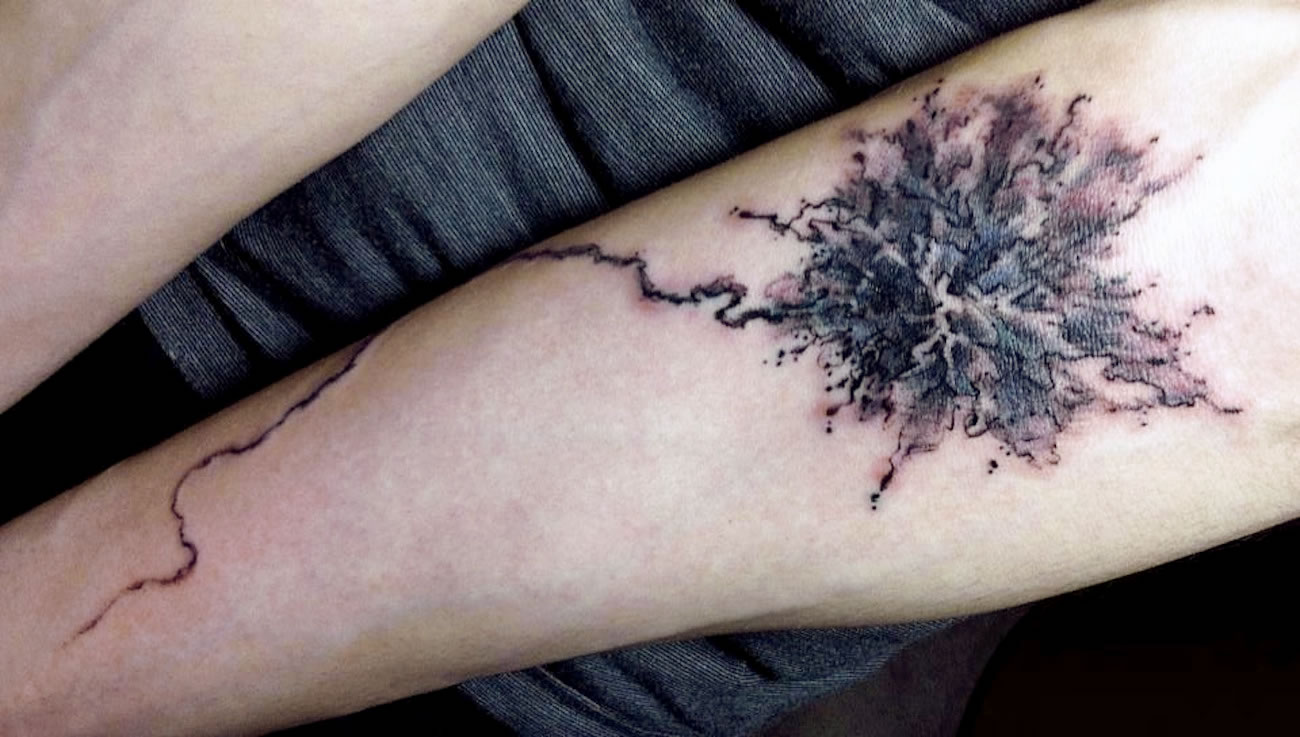 Abstract moon and sun and black starburst by Karasu "BloodCat" Cheng.
Karasu "BloodCat" Cheng
Few artists can make a planet explode on just 10 cm of skin. Taiwan-based tattooer Karasu "BloodCat" Cheng is shooting to fame on the world's stage with his tiny, intricate, abstract artwork. And it's no secret he has a crush on the cosmos, a subject that lets him play with wild colors and dramatic movement. BloodCat can be absurd, bizarre and eccentric, but he'll always leave his audience entertained.
Images © respective artists