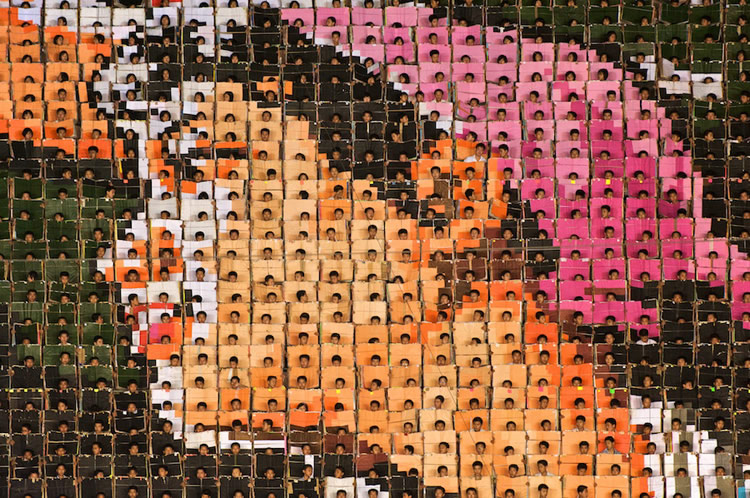 These photographs were taken by Werner Kranwetvogel at the "Mass Games" in North Korea. "The effect of displaying huge images is achieved by having a large number of performers, each dressed in a particular color or holding a sheet of colored cardboard above their head. Because of the vast scale of the performance, often with tens of thousands of performers, mass games are performed in stadiums, often accompanied by a background of card-turners occupying the seats on the side opposite the spectators." [1]
Notes about Kranwetvogel (published in his official website):
Werner Kranwetvogel is film director and has studied on the Munich Film School from 1994 to 2000. He directs commercials and feature films. In the late 90s, he saw a picture of the Mass Games in the DPRK (Democratic People's Republic of Korea, North Korea's official name) for the first time and was fascinated from the first moment on […]. In 2005, he decided to visit the show […] and had the opportunity to view two performances of the 'Arirang' Mass Games. This first series led to the picture book 'A Night in Pyongyang', published by Nicolai, Berlin, which is the first book ever on this topic […].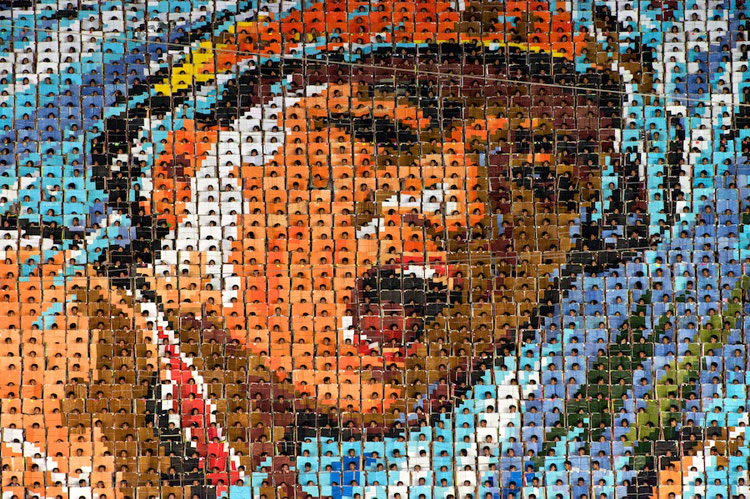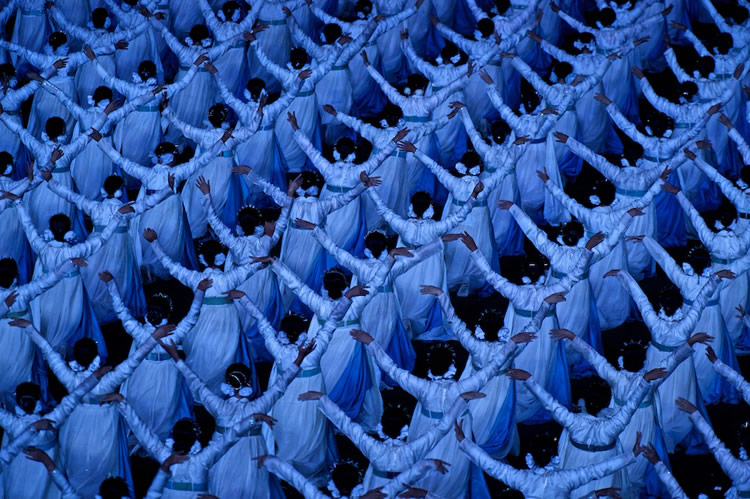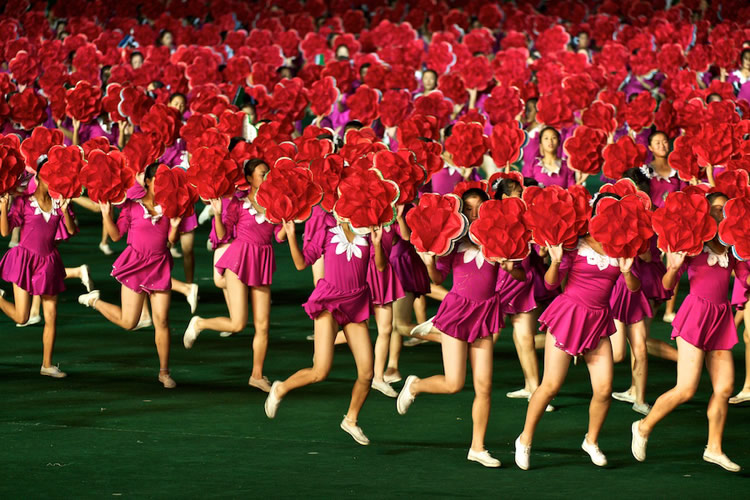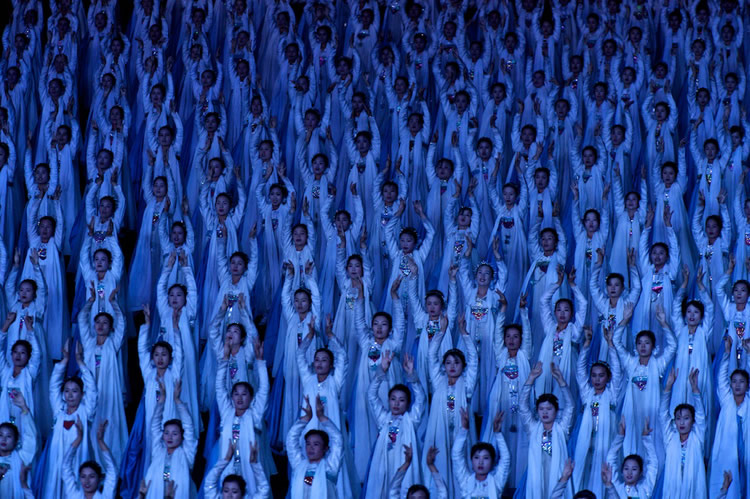 1. "Mass Games." Wikipedia. Retrieved on October 17th, 2011.

Photos © Werner Kranwetvogel, www.lumas.co.uk