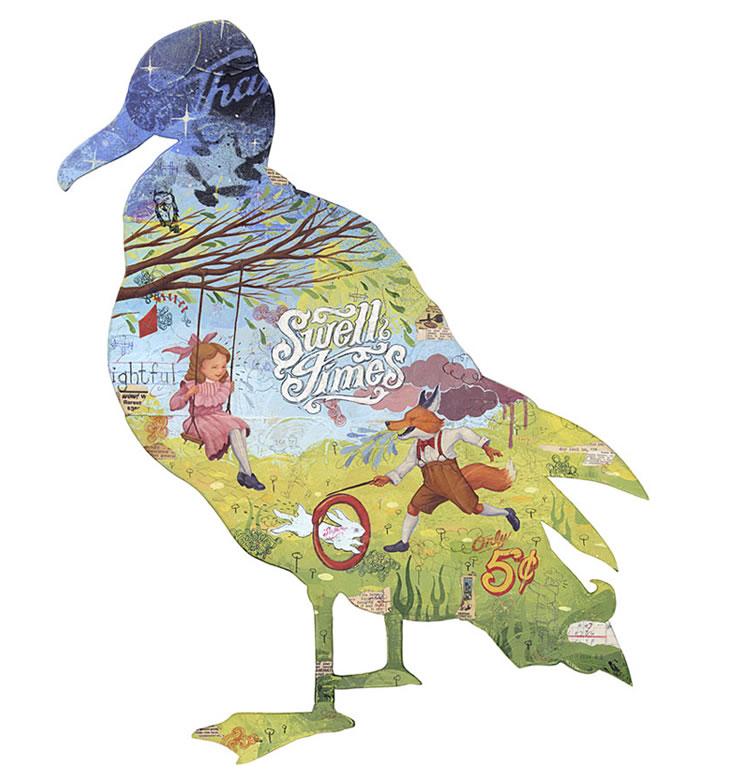 The latest artwork of Dave Barnes.
Notes about the artist (from bio):
Dave Barnes (1975 ~ .) Artistic approach involves the practice of transforming modern concept to reveal nostalgic mood, sometimes refered to as "Oldification". Recycled elements, faded colours, layered/collaged backgrounds, and sand~papered imagery all play a part in this process, along with the use of bold observational line and memory dissolved Rockwellian imagery. Often disregarding conventional rectangular canvases for manipulated wooden shapes to help emphasize theme and subject, I try to use art as a translation of experience and observation that derives inspiration from environment and memory.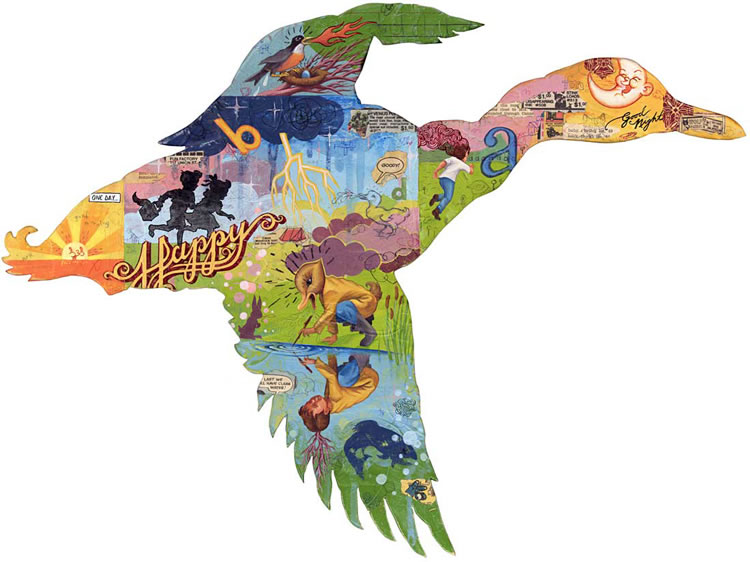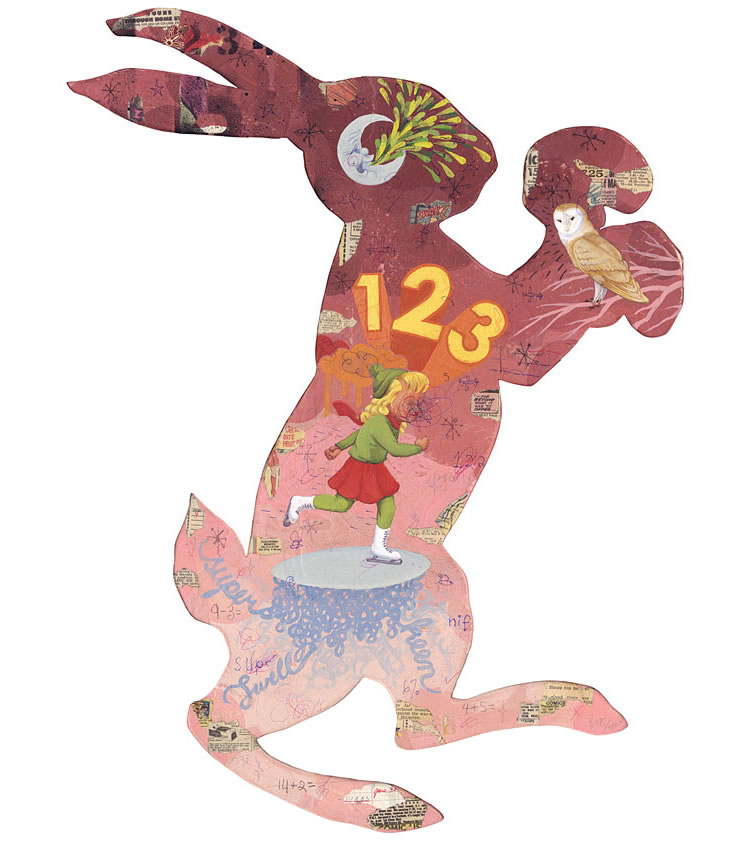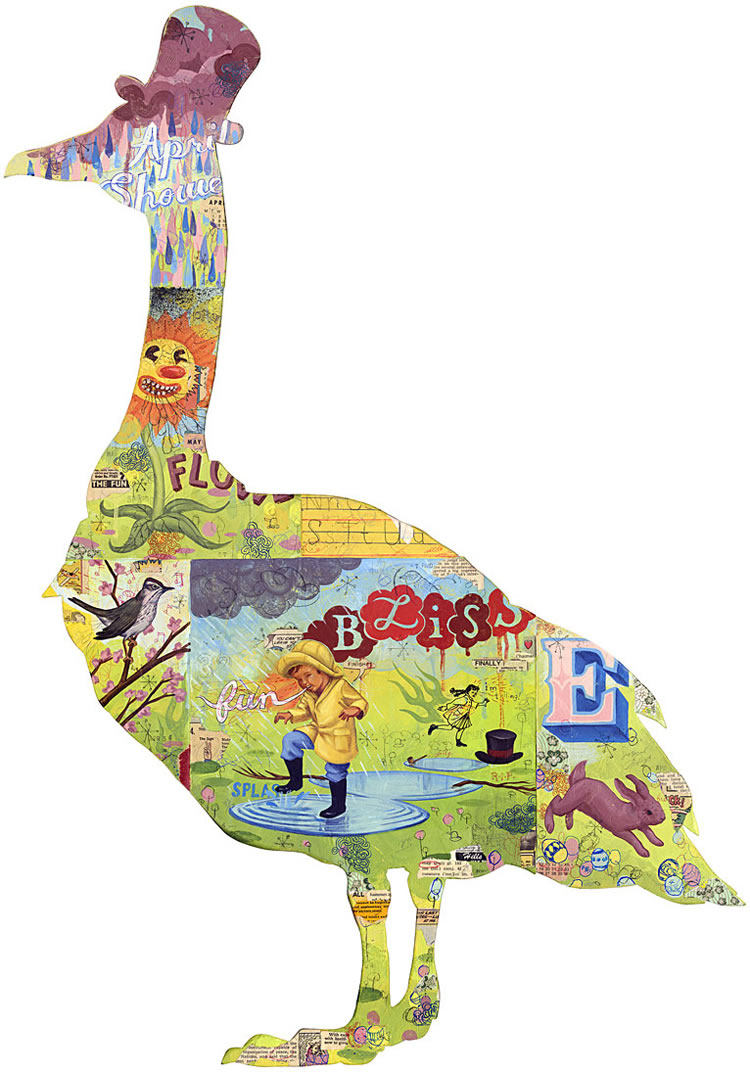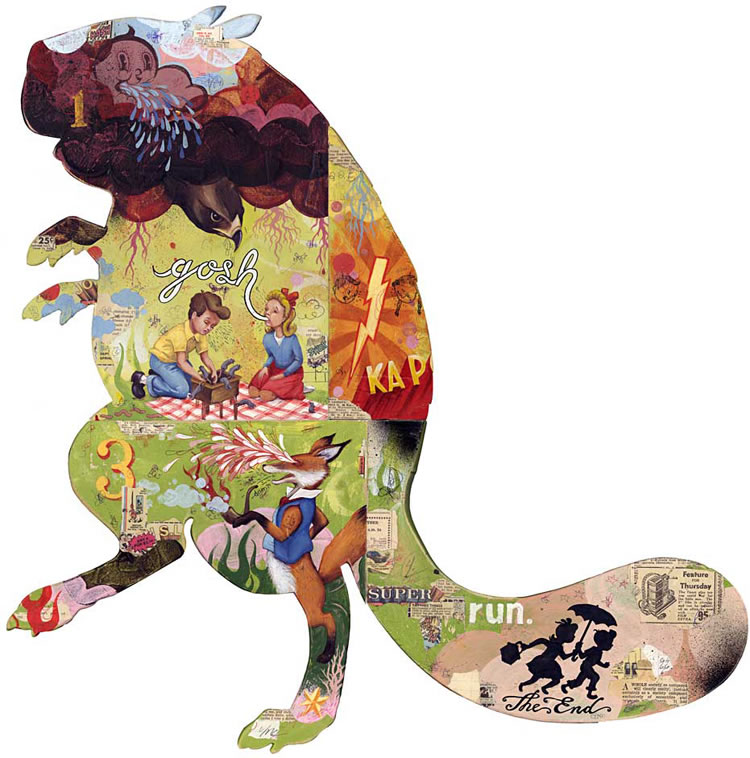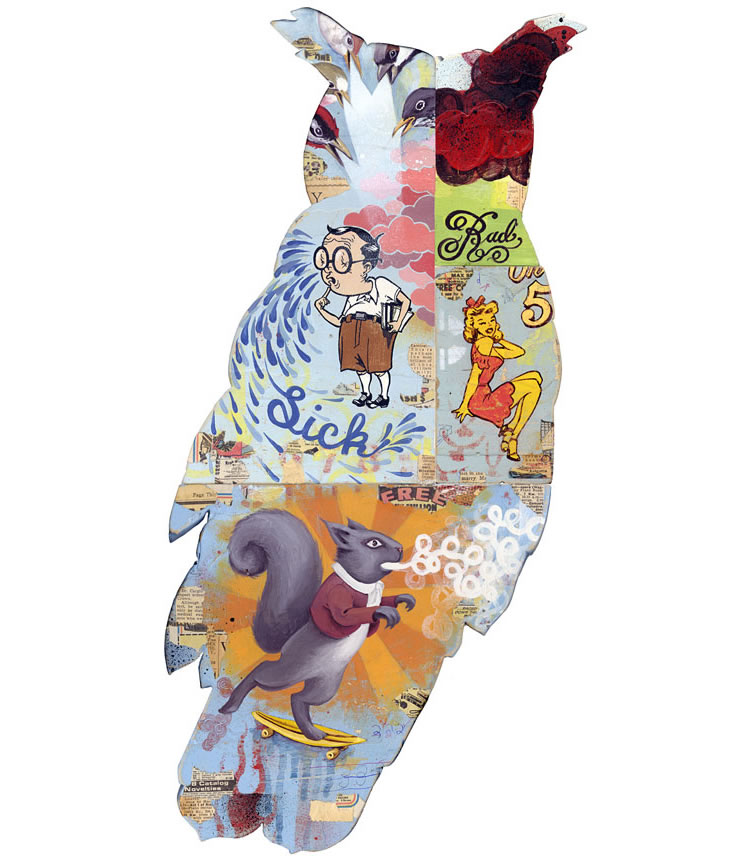 Artwork © Dave Barnes

Link via Escape Into Life