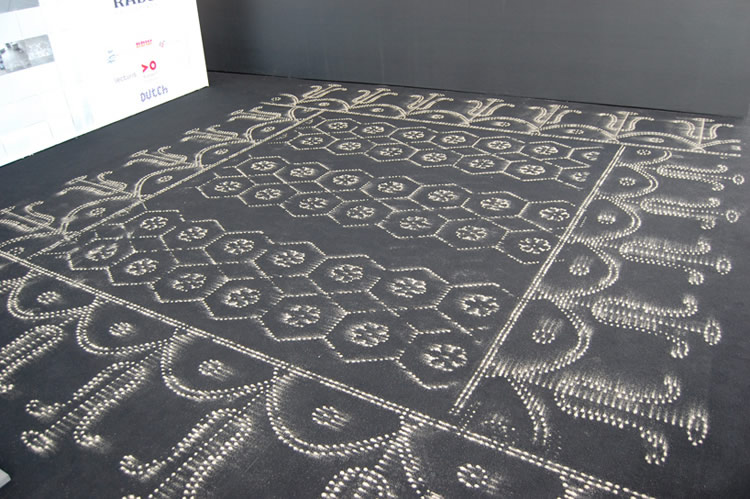 "Sand Carpets" is a project by design studio Muurbloem. "Patterns plays an important roll in the Muurbloem collection. They have researched traditional patterns from throughout the ages and combine old world painting craftsmanship with modern digital design." [1]

Notes about "Sand Carpets" (published at designboom):
[…] the spatial design utilizes one of the first materials people used to create images — sand.
to execute the patterns, a PVC tube is perforated and filled with the granular substance. to facilitate the work, the roller is fitted with a handle. these whimsical floor coverings do not last long however, a day at most in public spaces, but their ephemeral character lends a particular aesthetic quality. it is probably one of the simplest ways imaginable to formally decorate just about any place imaginable.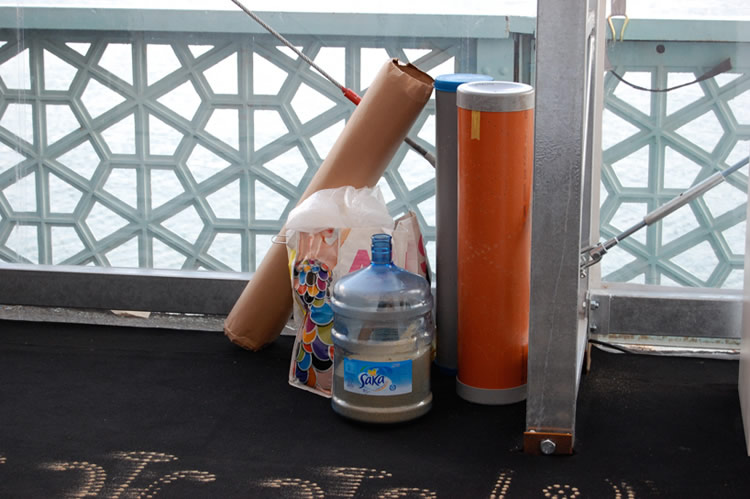 Top: Photos © designboom.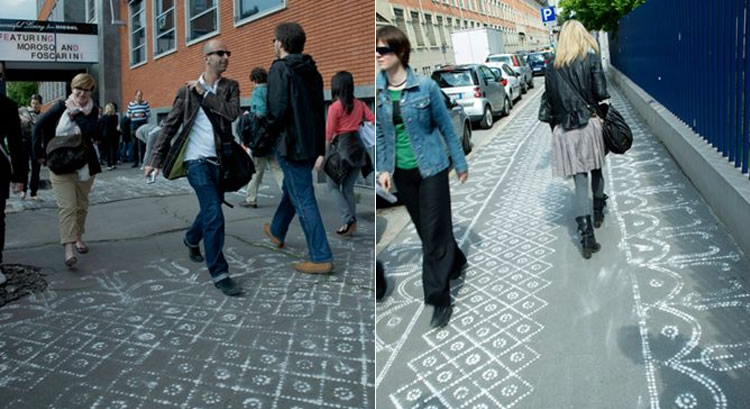 Photos © Muurbloem.
1."Info." muurbloem.com. Retrieved on October 4th, 2011.

Link via Dude Craft and designboom