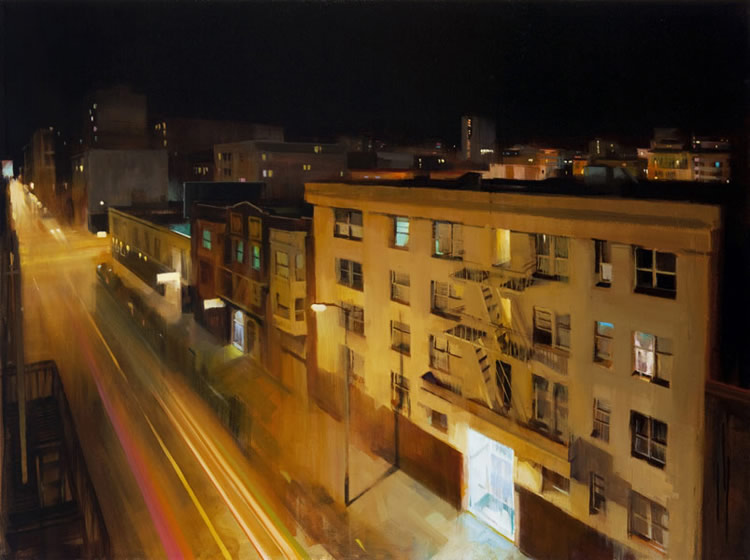 Artist Kim Cogan has focused on painting two cities: San Francisco (his home town), and New York City (a location he has spent long periods of time in). "I try to capture the distinct characteristics of the city, yet omit everything that is iconic and cliche. I don't intend to add to the plethora of existing paintings of San Francisco with Victorian houses, trolly cars, or with the Golden Gate Bridge in the background," [1] he states.
Notes about Cogan (published in Art Calendar magazine):
San Francisco artist Kim Cogan, 33, paints city scenes, but his scope and technique differ greatly from the typical urban landscape painter. Rather than paint the iconic architecture that appears on postcards and tourist brochures, Cogan concentrates on the corners and viewpoints he knows intimately, illuminating the beauty and life in places that most people would pass by without second thought. [2]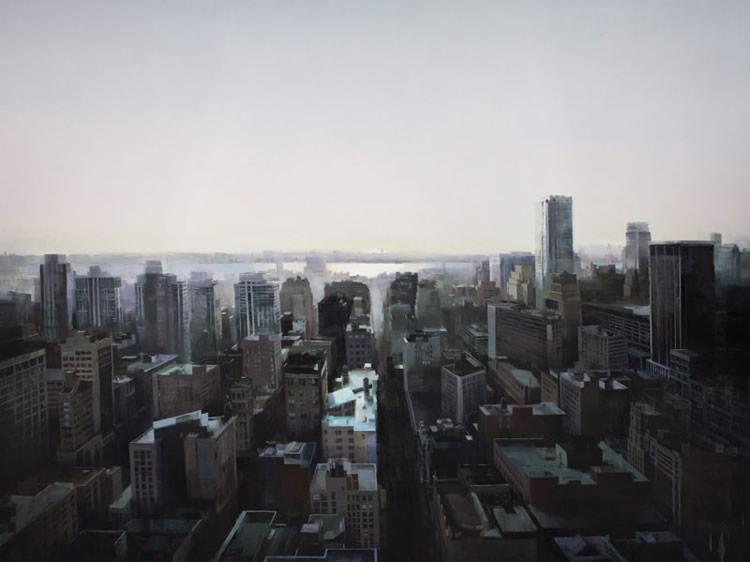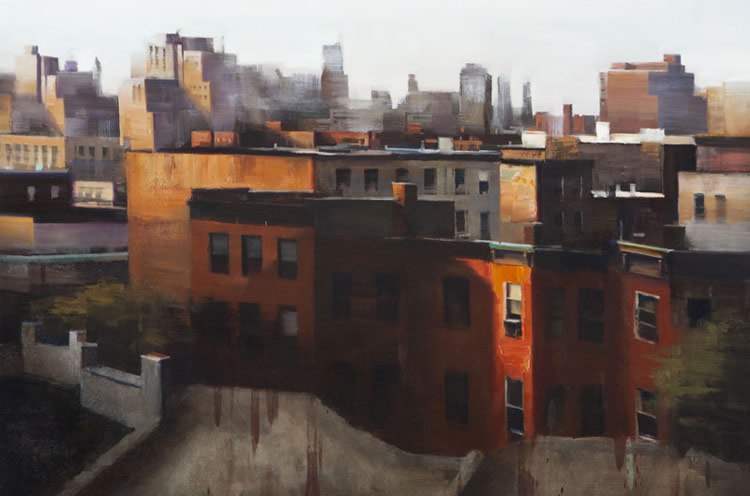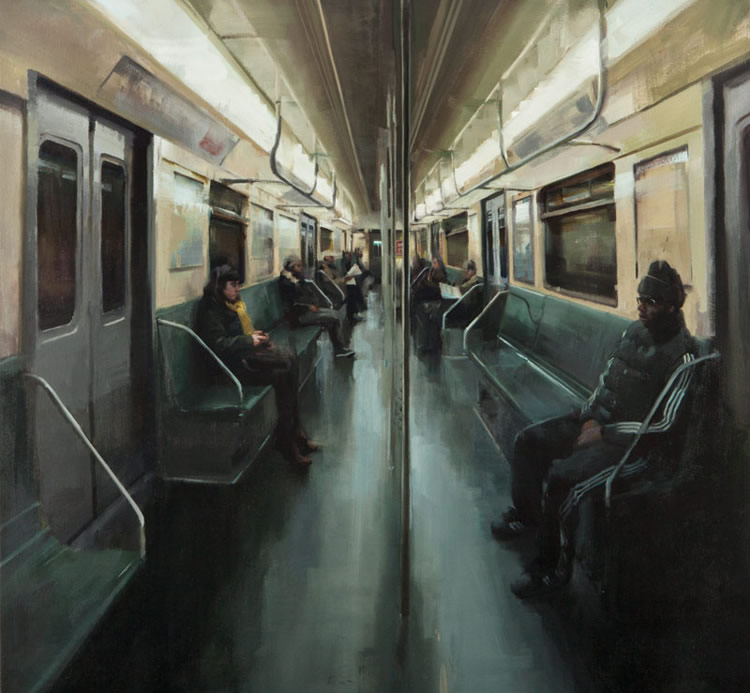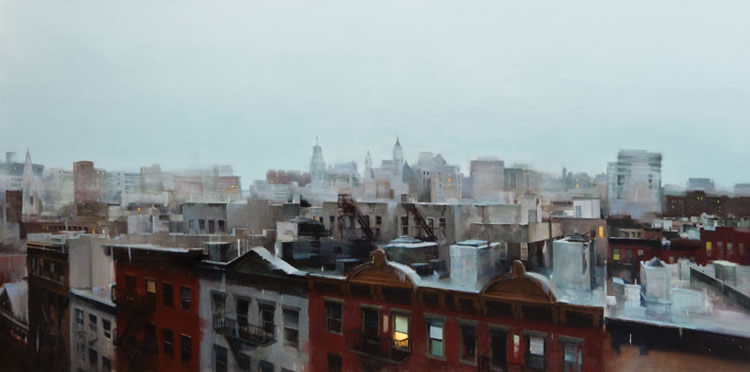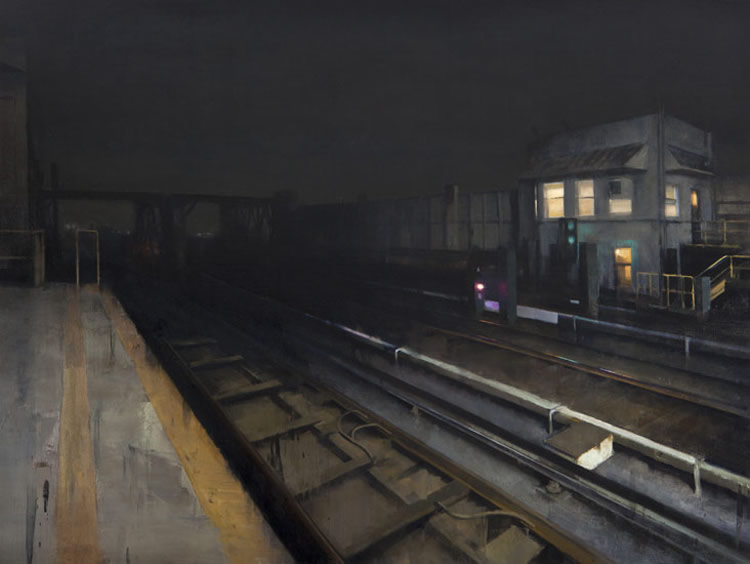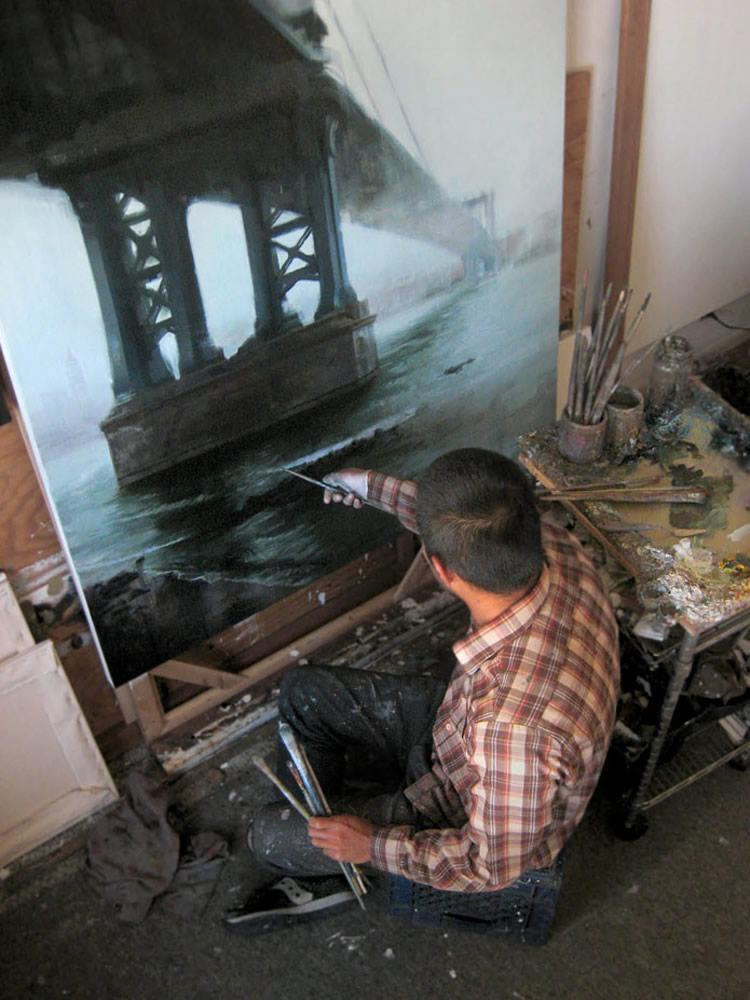 1/2. Hall, Kim. "Kim Cogan Shining Light on His City." Artist Profile. Art Calendar. November 2010. Retrieved on October 3rd, 2011.

Artwork and photo © Kim Cogan

Link via Fecal Face and Gallery Henoch