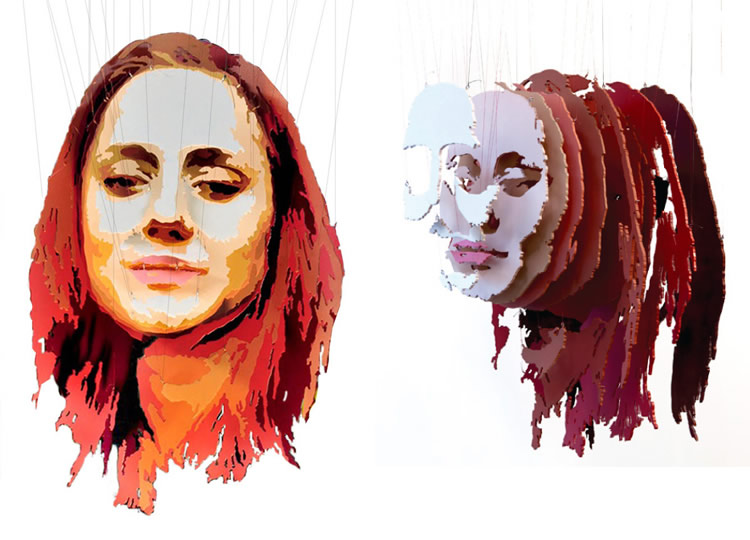 Artist Michael Murphy is "fascinated with light, color, tone and shape, [he] strives to challenge the boundaries between the second and third dimensions, with optical illusions often employed to this end." [1]
Top: "Katie," recycled bullet proof glass, braided fiber, wood and acrylic.
Notes about Murphy (published at Gallery Nine 5):
Michael Murphy's sophisticated conceptual approach to artistic creation is evident in his constant search for new and innovative methods with which to execute his works. With each piece, the artist will experiment with a new medium, adventurously fusing classical art-making techniques with digital processes and manual skills.

The artist's wire portrait of President Barack Obama received critical acclaim and was featured in TIME magazine's December 2008 issue.Murphy has exhibited widely and created numerous site-specific installations throughout the U.S. Most recently, Murphy participated in the Re:Form School exhibition in New York City alongside Shepard Fairey, Swoon and Ron English.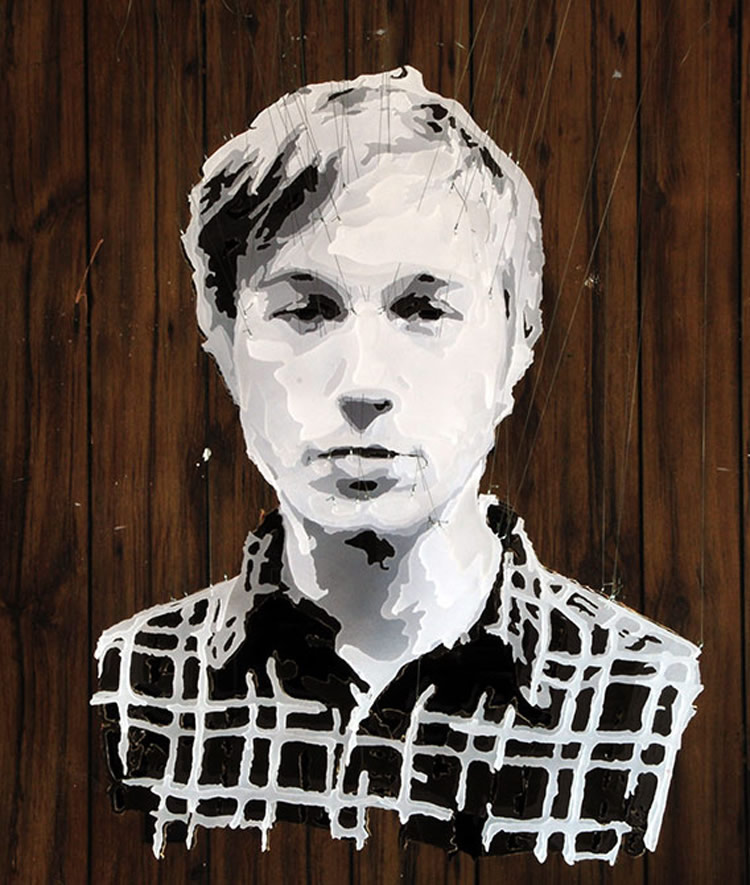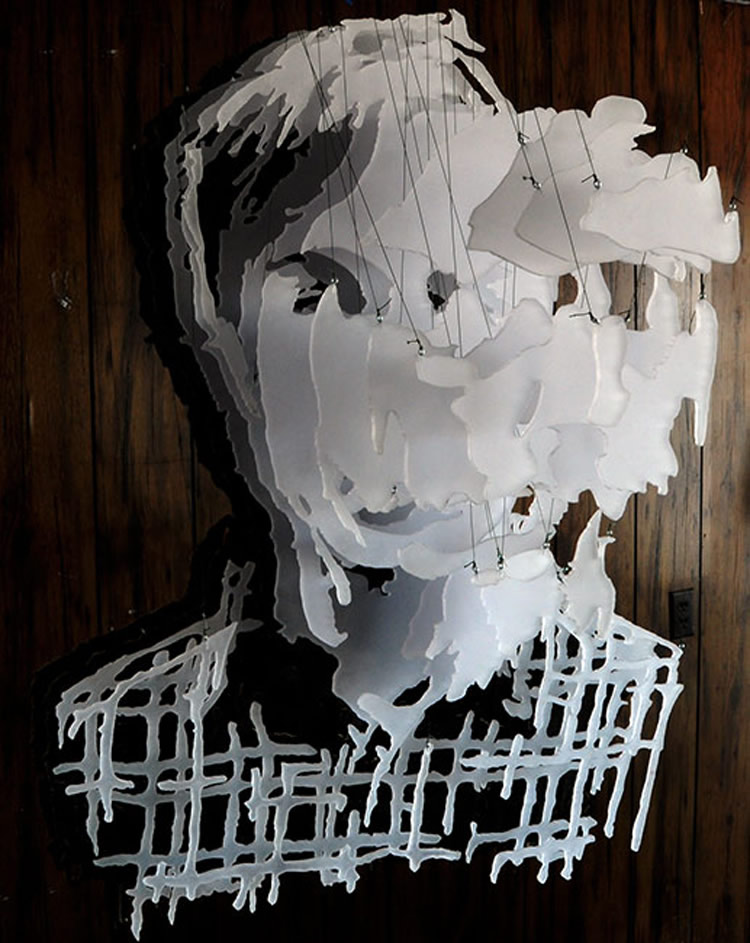 "Corey Scuvotti, "2011, acrylic plates and braided fiber, 24″ x 32″ x 48".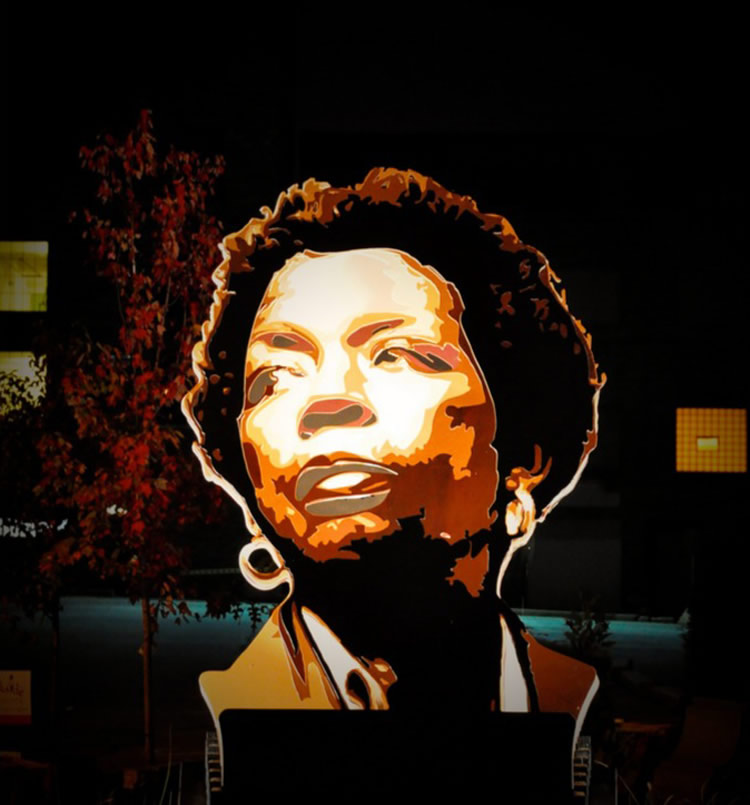 "STJ," 2011, stainless steel and granite. (Top)
(Bottom) Photo © Sarah.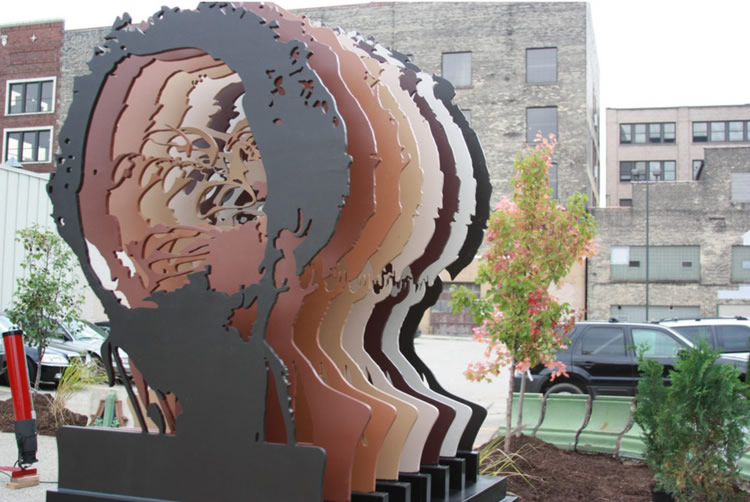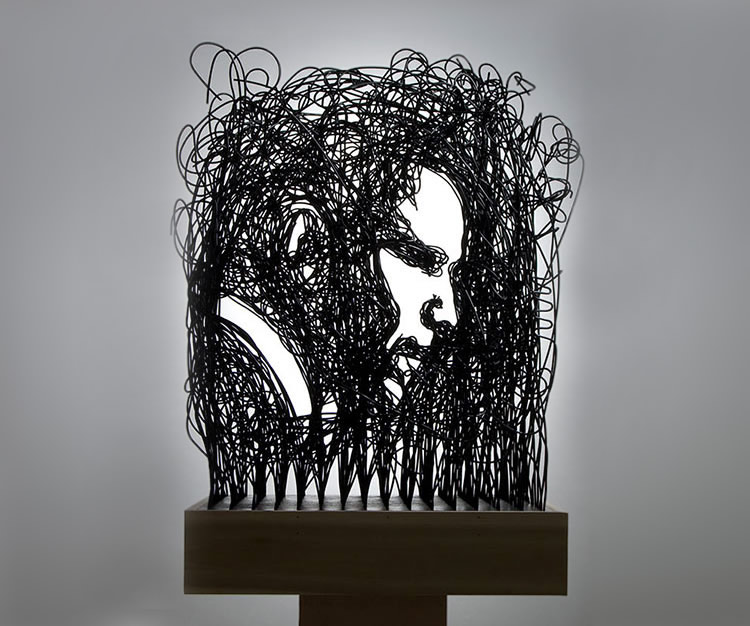 "Obama," 2009, wire.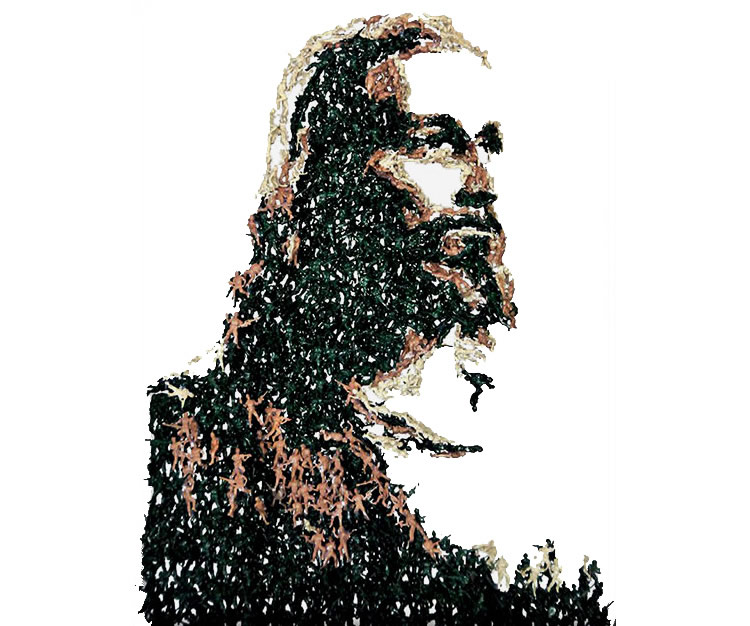 "Team Extreme Jesus," 2011, plastic army men, 8″ x 26″ x 36″.
1. "Michael Murphy." gallerynine5.com. Retrieved on October 2nd, 2011.

Artwork © Michael Murphy

Link via Colossal