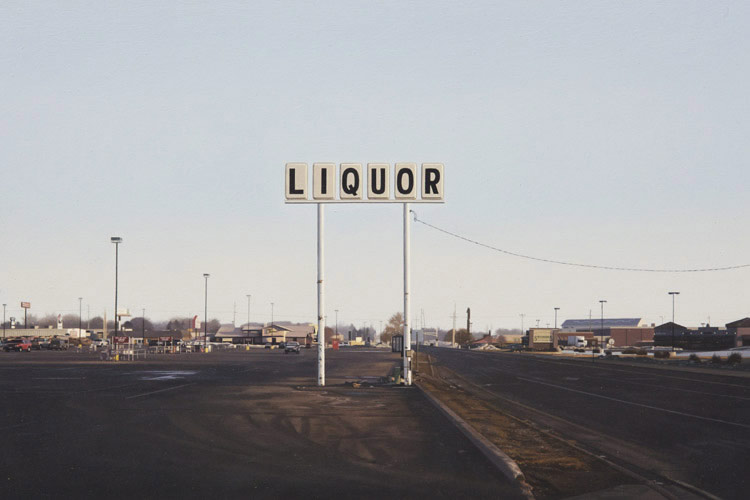 Only the second time viewing these images, did I realize they were oil paintings. Artwork by Mike Bayne.
Notes about the artist (published on Bayne's website; written by Katharine Mulherin):
Mike Bayne's exquisitely rendered paintings capture North American scenes that are familiar and iconic. At first glance, they are often mistaken for small photographs; yet, they somehow capture a reality that photographs are unable to. There is an aura of the unbelievable in Bayne's deliberately banal subjects, a determined skill that precisely captures every nuance of the scene — the isolation, the stillness, the quality of light, the richness of colour, the extreme attention to detail in every reflection, every surface, every blade of grass. While Bayne's work commonly depicts human absence and isolation, the viewer often gets a sense of "being there," the result of such an accurate depiction.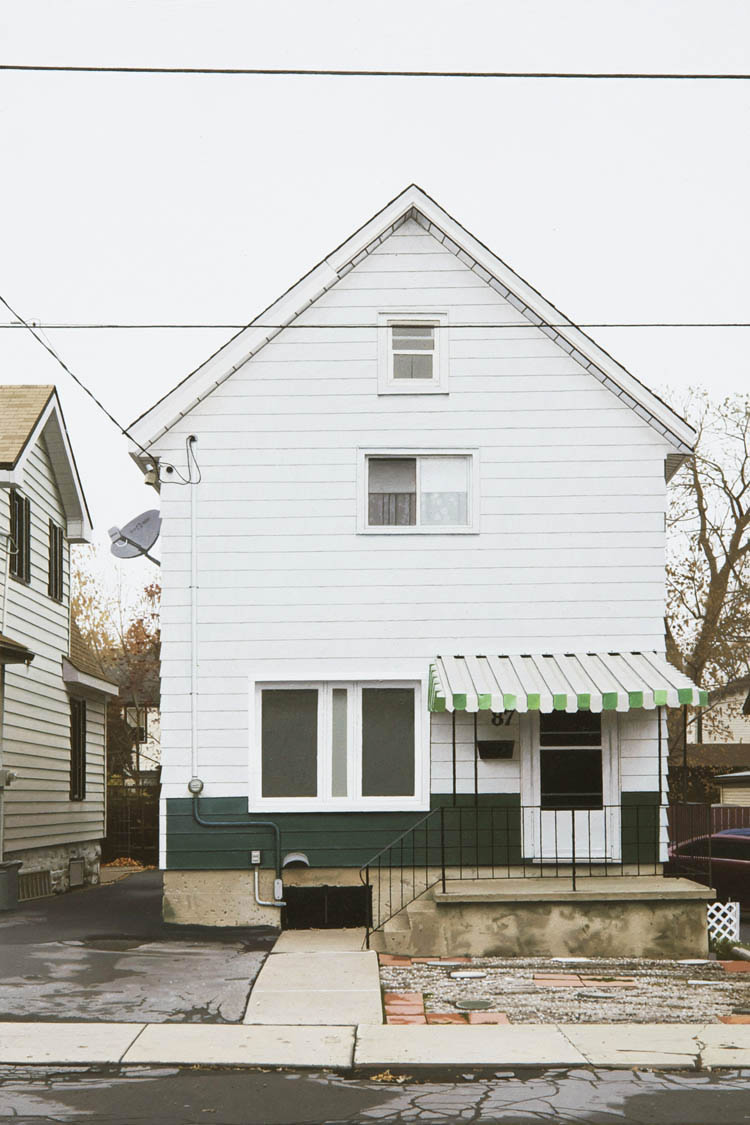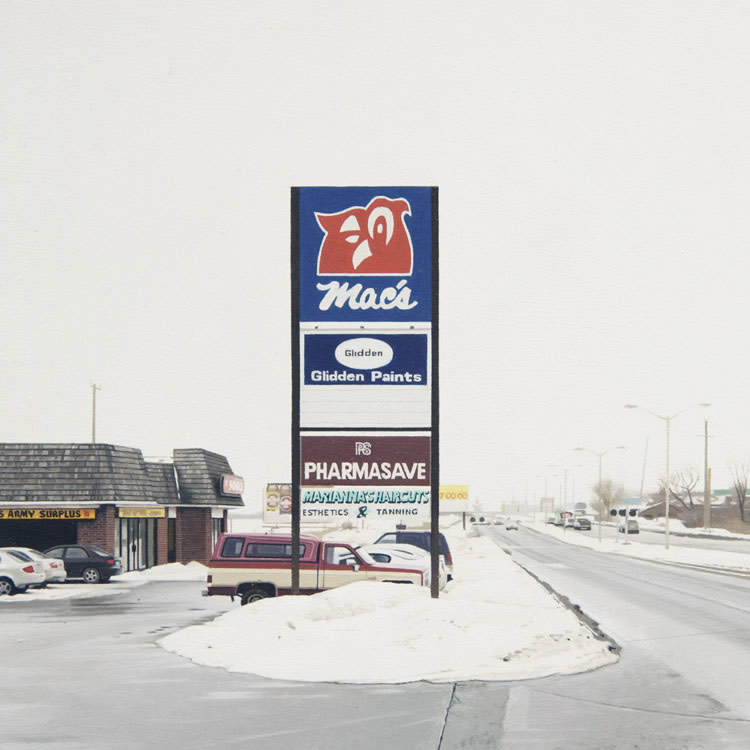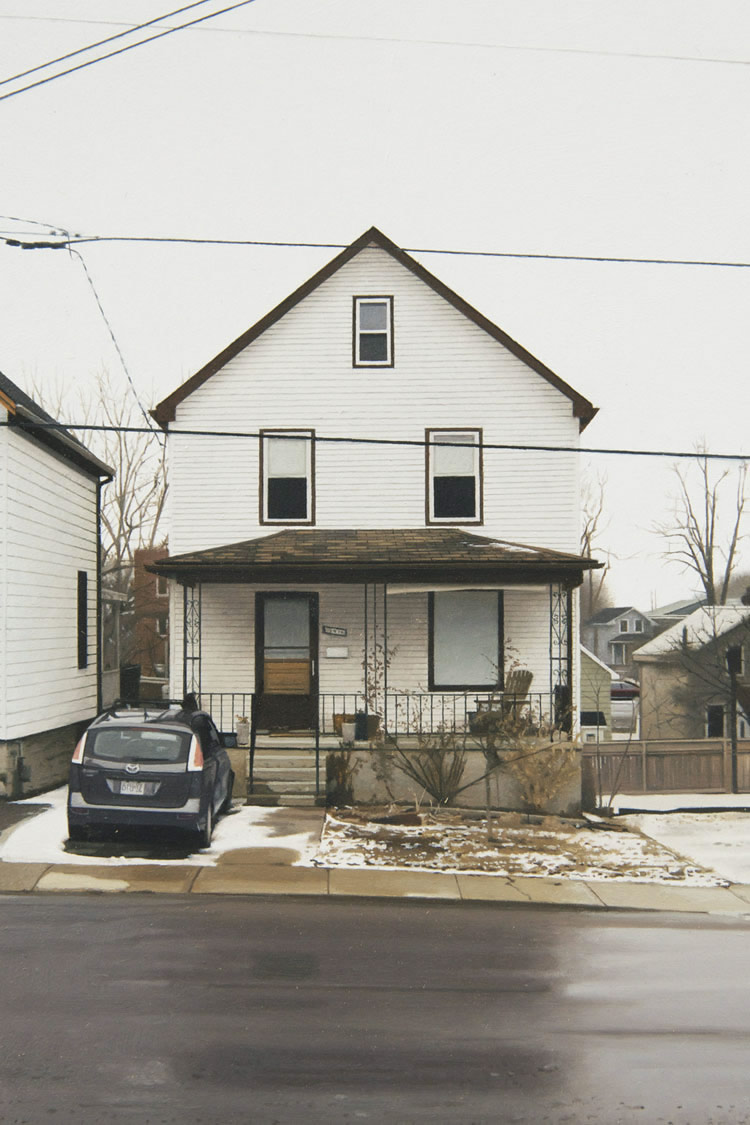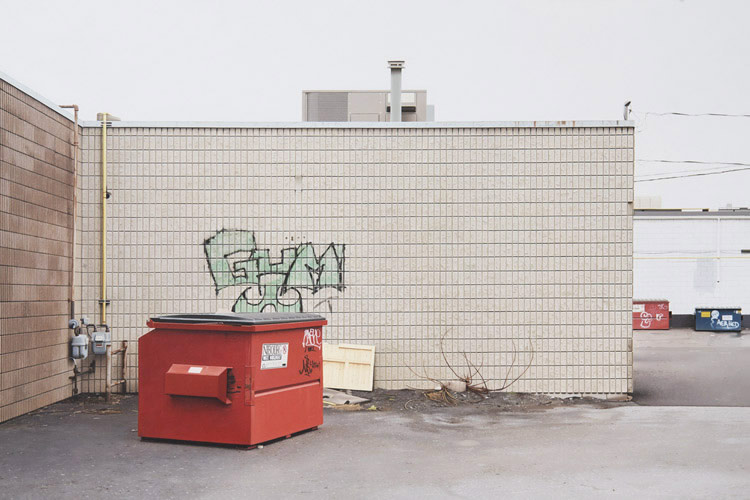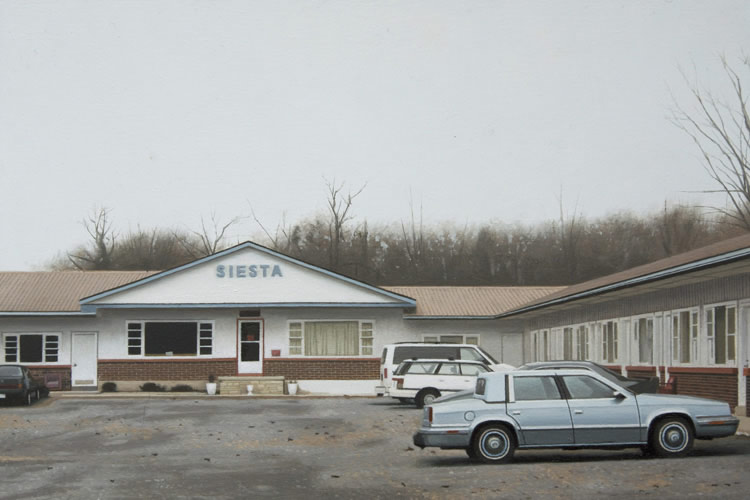 Artwork © Mike Bayne

Link via Bit Rebels