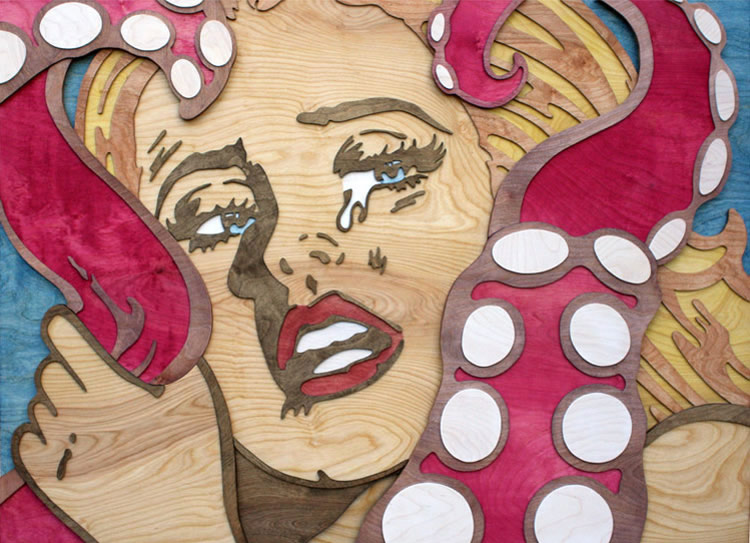 These are oil paintings on layered birch by Mitch McGee.
Notes about the artist (from bio):
I am currently focusing on a collection using plywood that sits somewhere between painting and sculpture. I illustrate, cut, sand, stain, and assemble each piece by hand. The work consists of layered birch stacked in a way that makes sense dimensionally for the subject. There is warmth to the wood grain that is appealing. It compliments the subtle shadows created by layers of wood.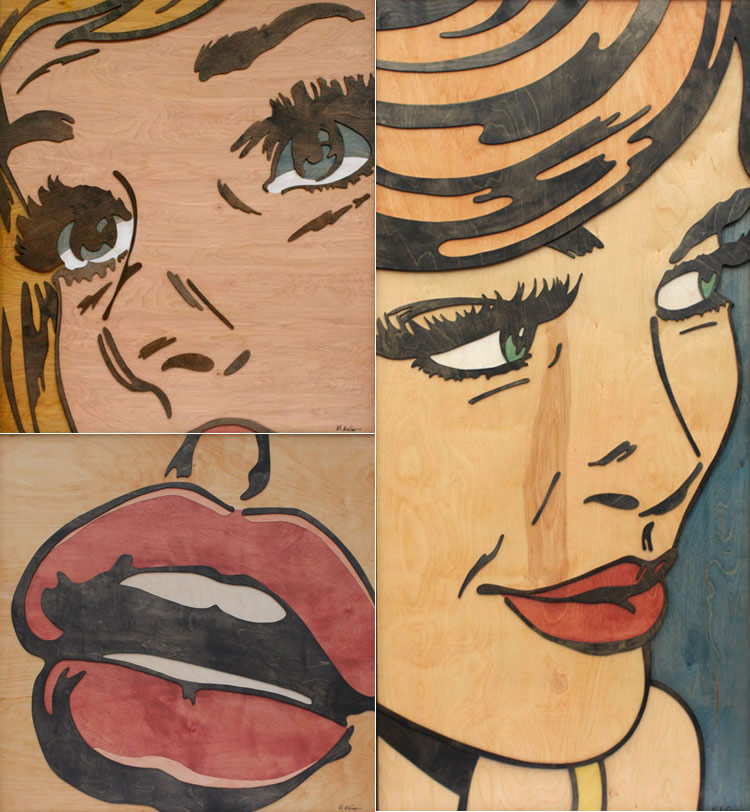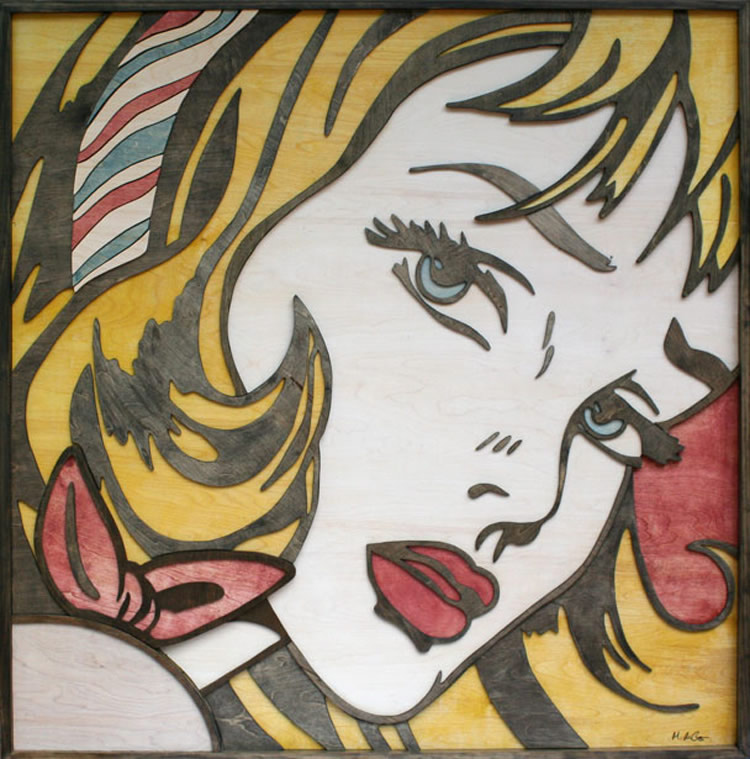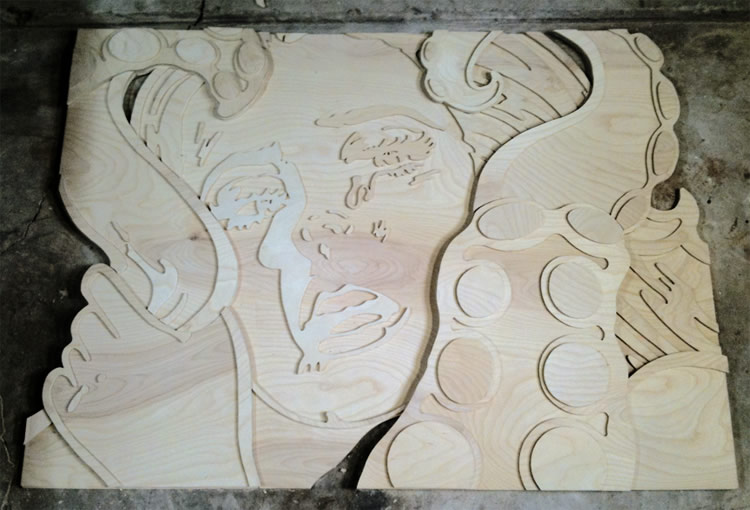 Artwork © Mitch McGee

Link via Houhouhaha