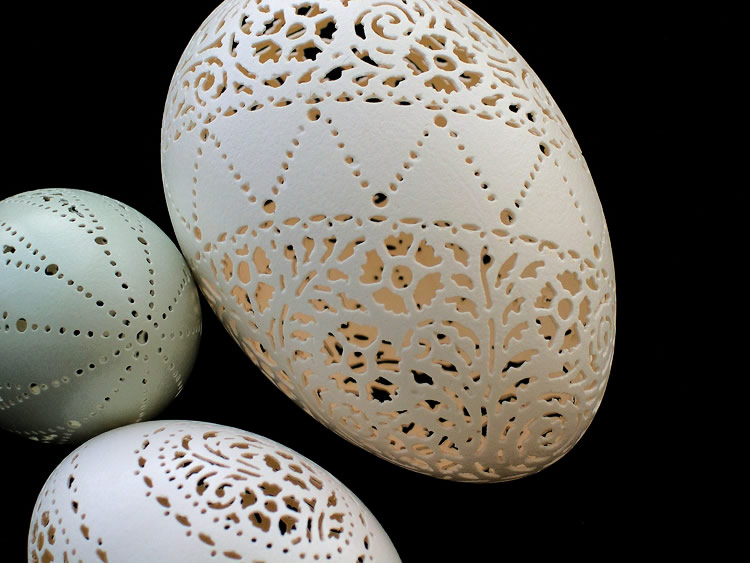 Craft cutter Beth Ann Magnuson creates patterns on eggs that are reminiscent of Victorian lace. You can view the artist working on an eggshell at YouTube.
Notes by Magnuson (published at Etsy):
After a dozen years of flower farming, I moved to the tiny rural community of Bishop Hill, Illinois. With its scant population bounded by miles of cornfields in every direction, I find it's the perfect setting to quietly create beautiful things from the bounty of nature.

My gardens and the surrounding verdant fields supply me with material and inspiration for my artwork. I gather eggs from neighboring farms and carve the shells into delicate ornaments I describe as Victorian Lace Eggs. I employ special tools and techniques to marble and etch eggshells.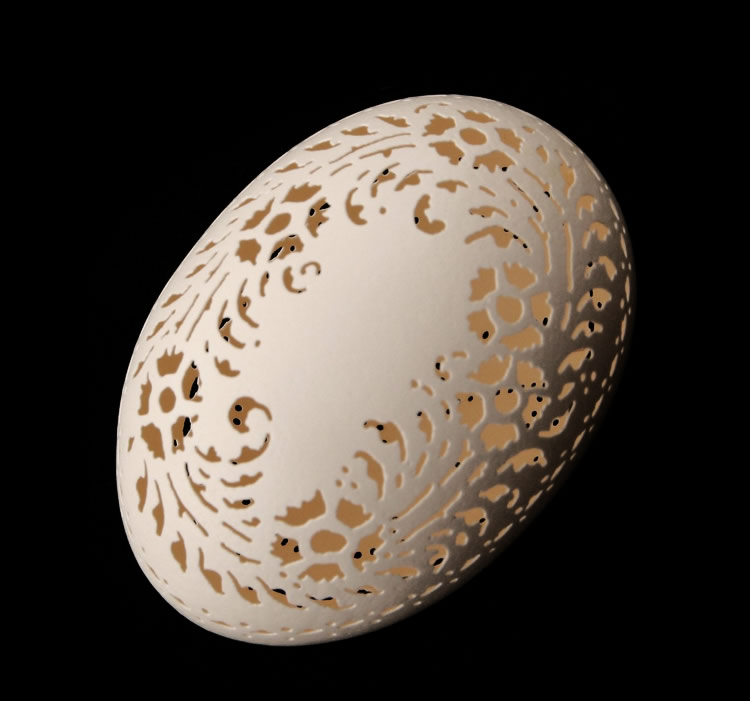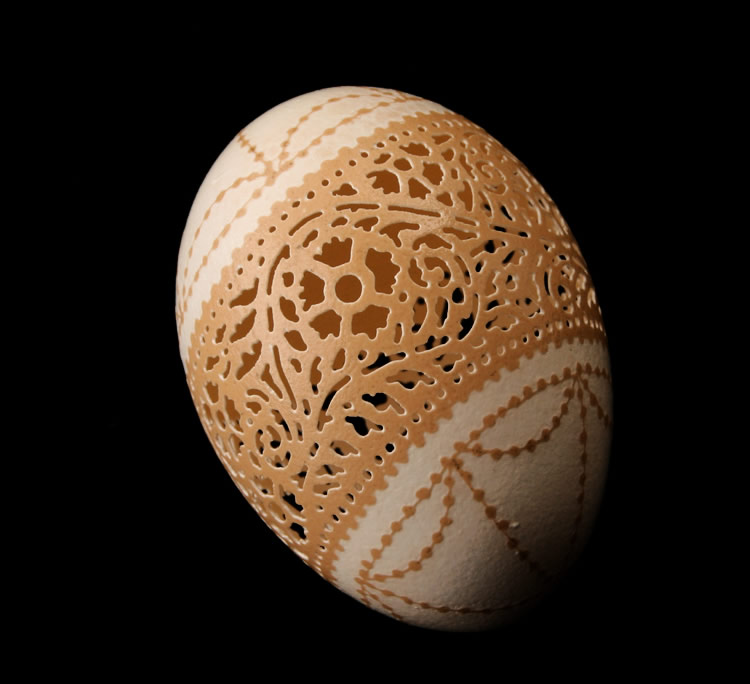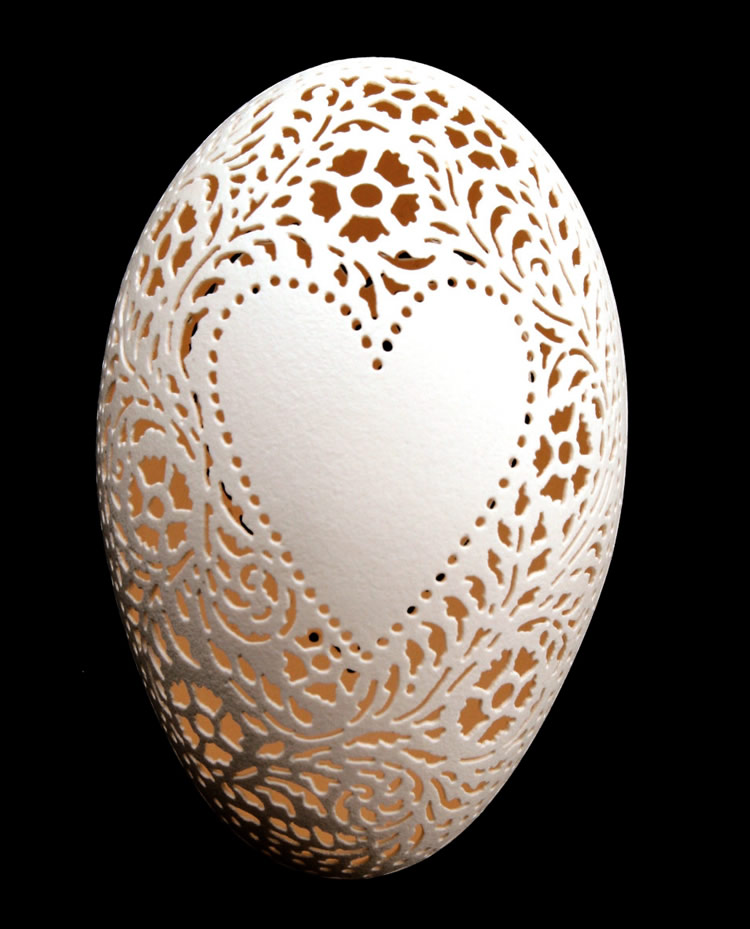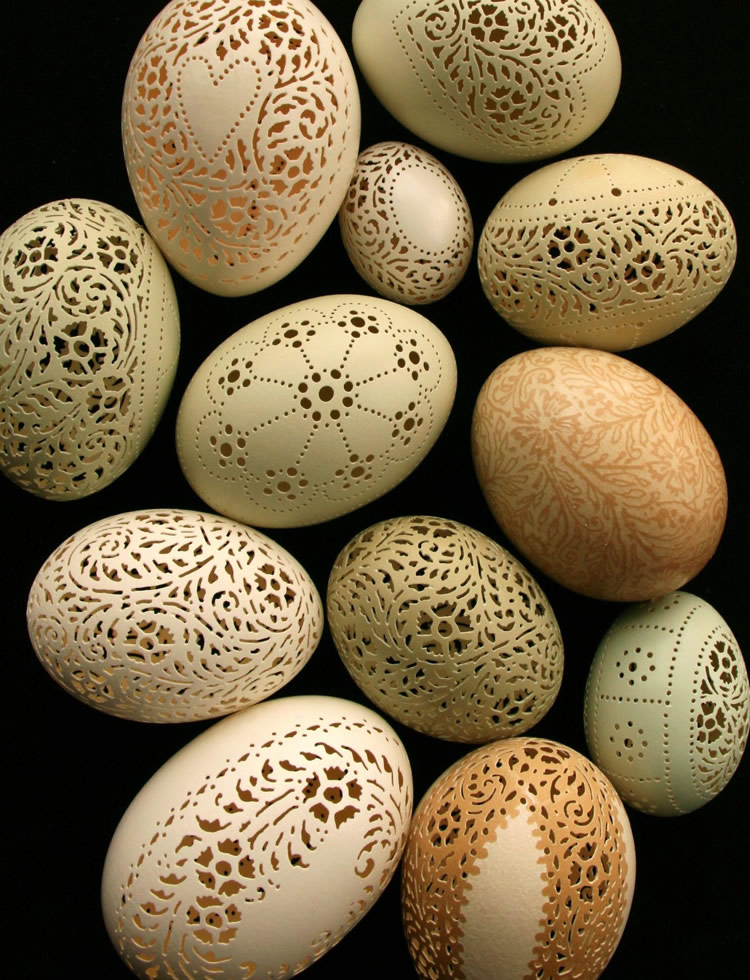 Photos © Beth Ann Magnuson

Link via CMYBacon