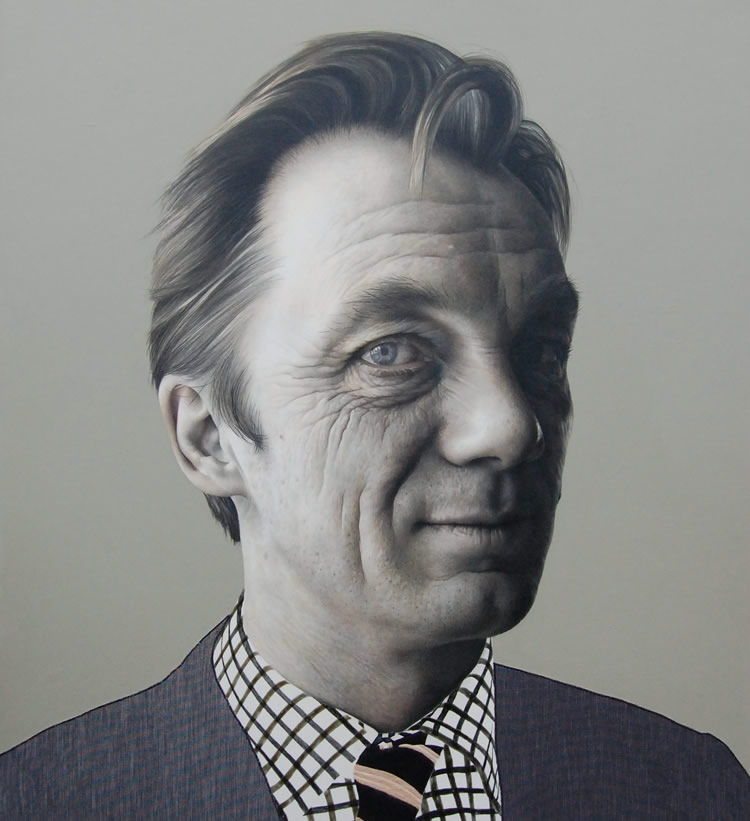 Artist Annemarie Busschers studies irregularities and details of her models' faces. To mimic skin texture, she may use a variety of materials such as cotton, rubber, graphite, acrylic, and more.

Notes about the artist (from bio published at Witzenhausen gallery):
The large raw-realistic paintings by Busschers are in a seemingly photorealistic style. Her interest however is not photorealism, but lies in the graphic, complex and at the same time clear treatment of the subject matter. This makes her work immediately recognizable and contemporary. Each portrait asks for its own treatment. The materials used in one piece can exist from linen, cotton, felt, graphite, acrylic, rubber and even wood. With this complex layered work method the result seems to strike comparison in drawing, painting and three-dimensional work. The skin of the models is what fascinates her most: the portraits are only pretense in the exploration of this part of the human body. Busschers takes photographs of her models and studies the skin on irregularities, lines, grooves and veins. These are emphasized in the painting process; the skin as an intriguing landscape that is examined on spots and irregularities.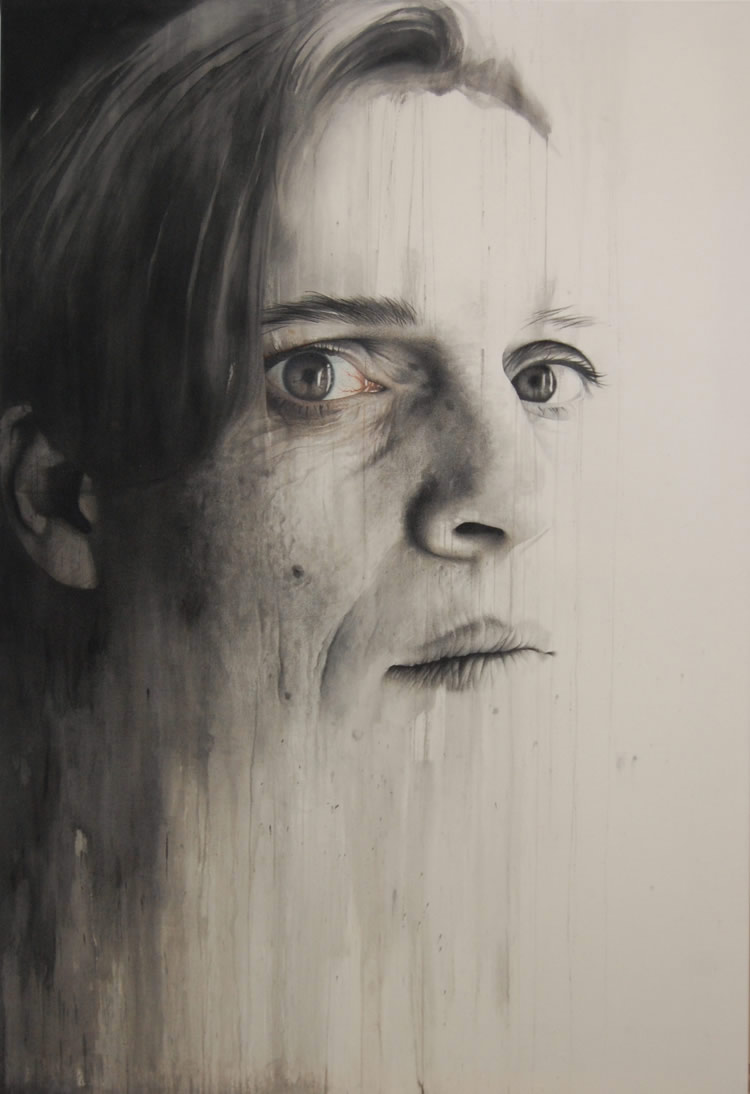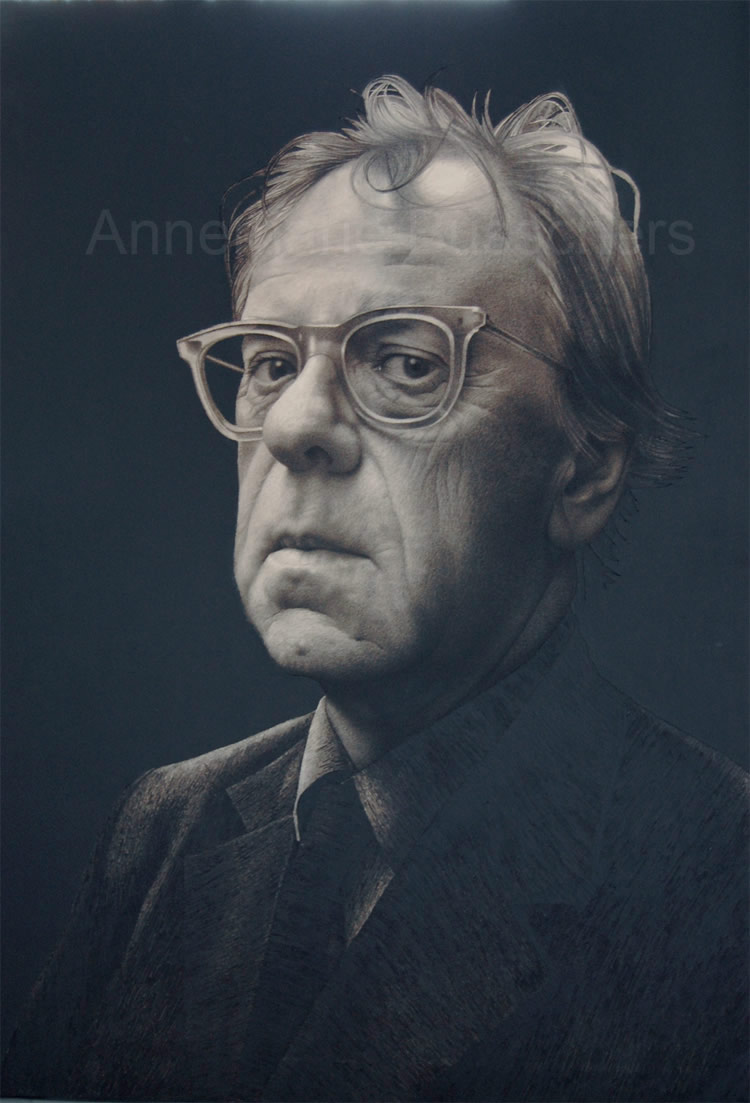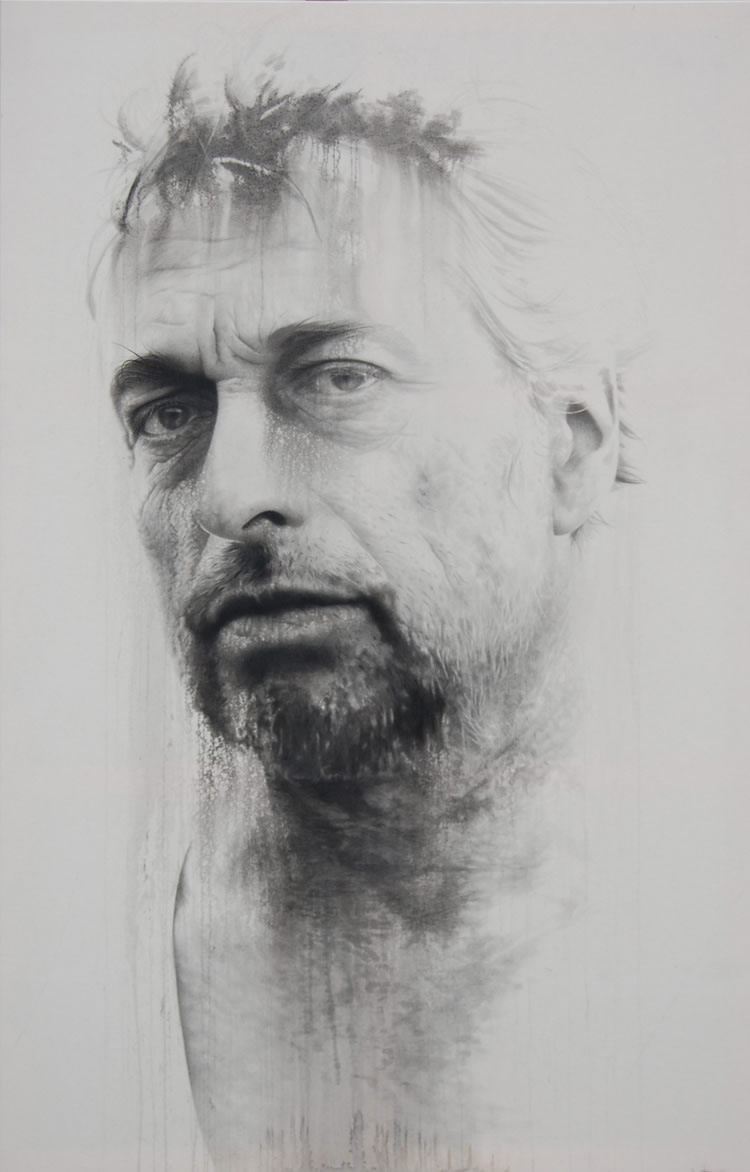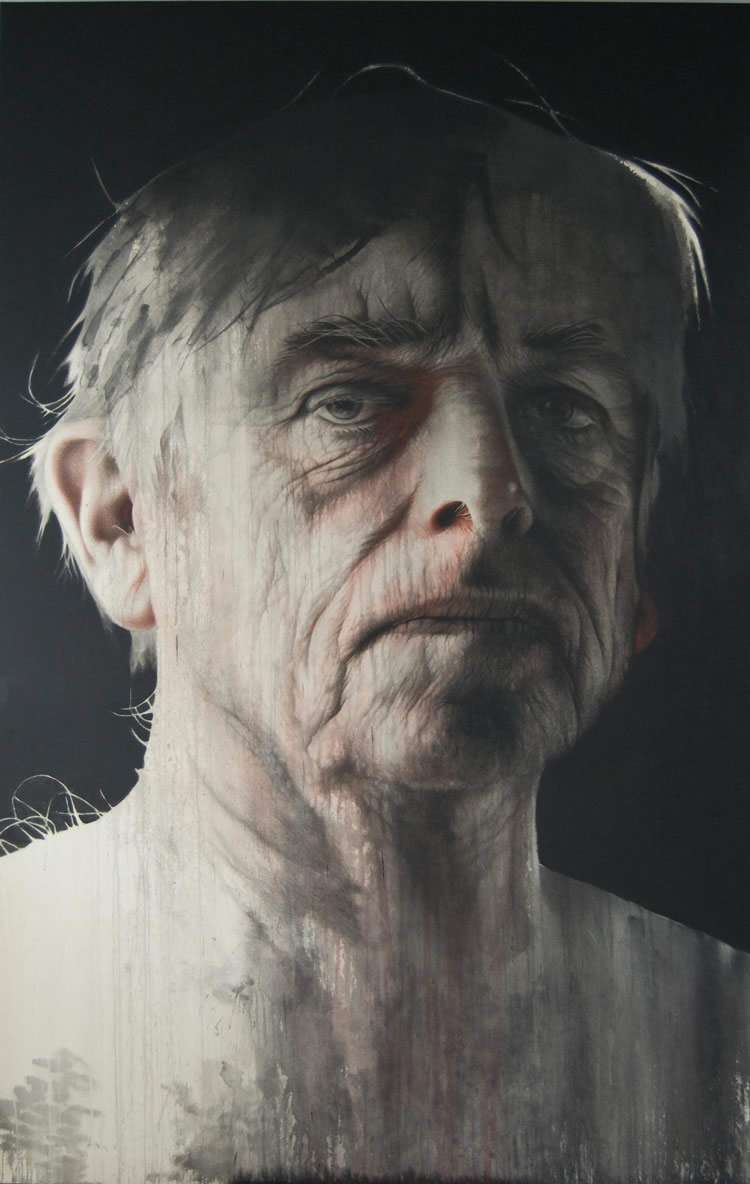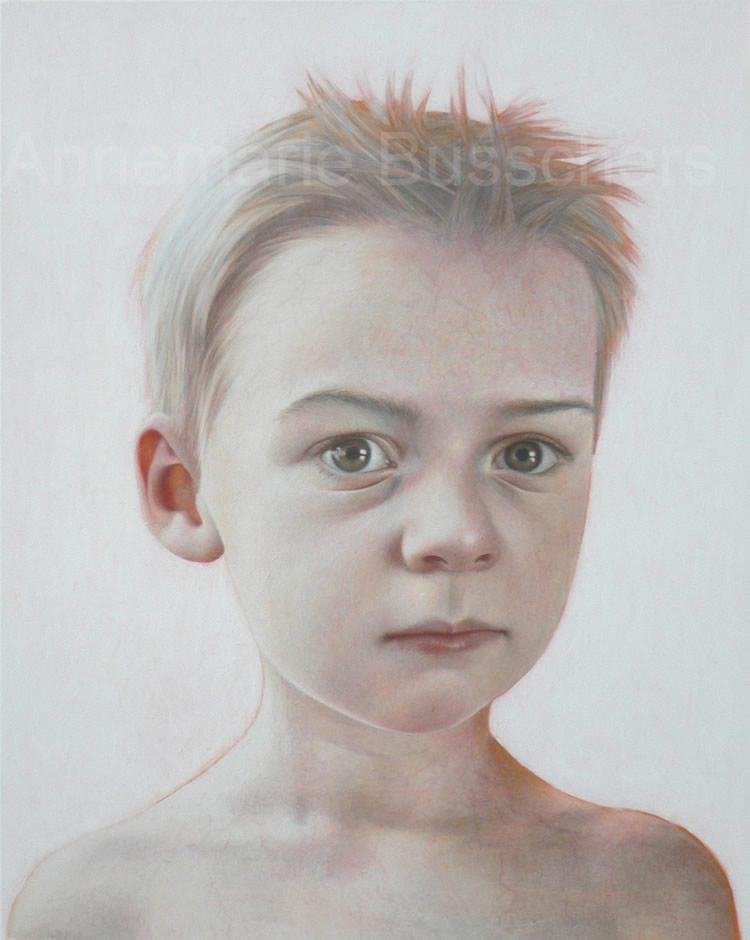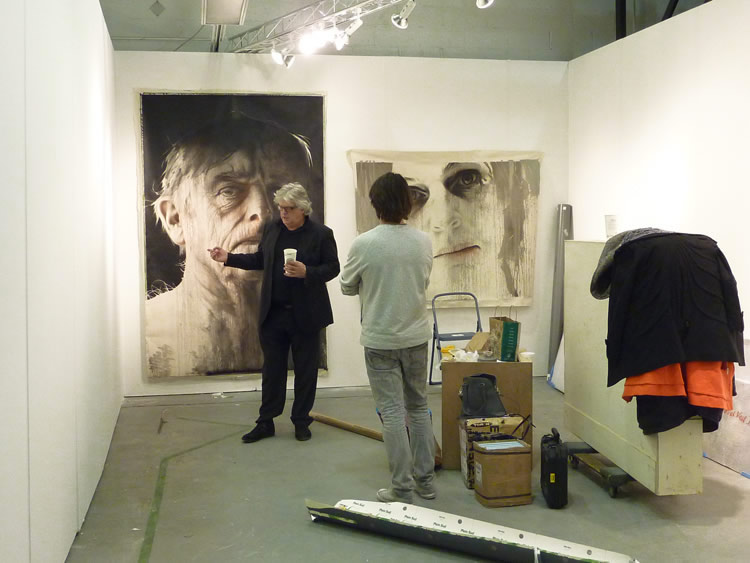 Artwork and photo © Annemarie Busschers

Link via Escape into Life