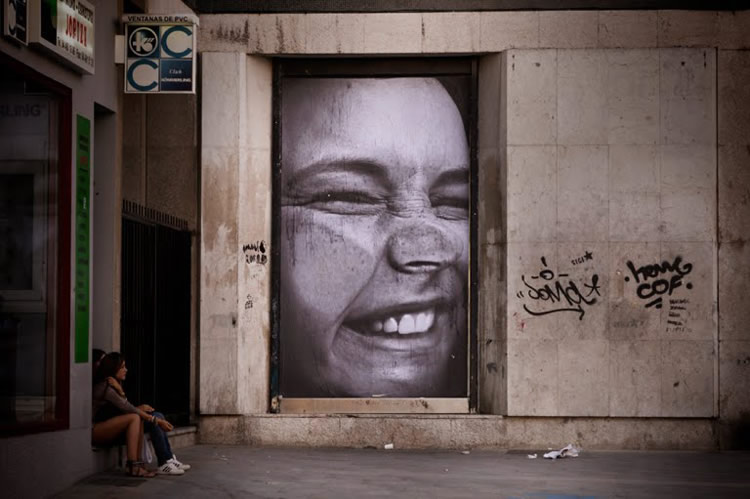 The latest street art of Mentalgassi has been displayed at galleries and festivals in Spain.
See also: "Fence Flip Graffiti."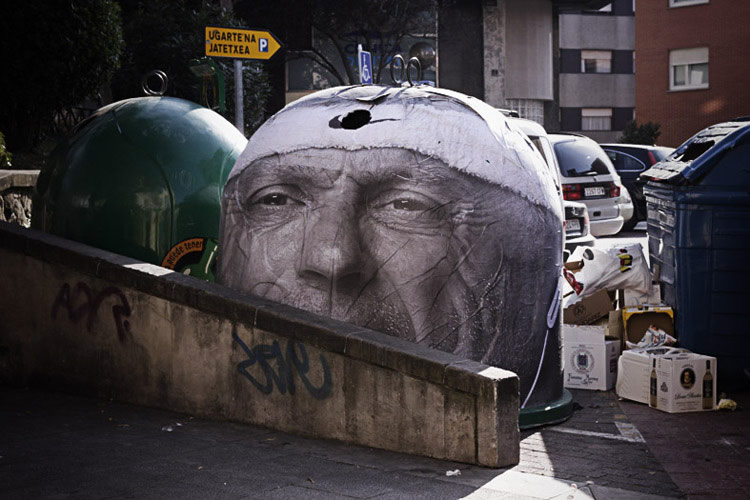 "Metal Head" is a series of images glued over recycling bins, which were made for GETXOPHOTO 2010.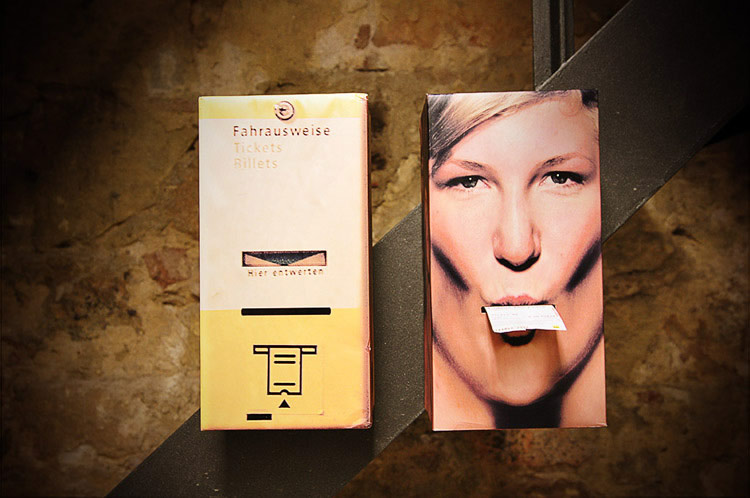 These ticket machines (one with collage) were showcased at Sala B galley in Barcelona.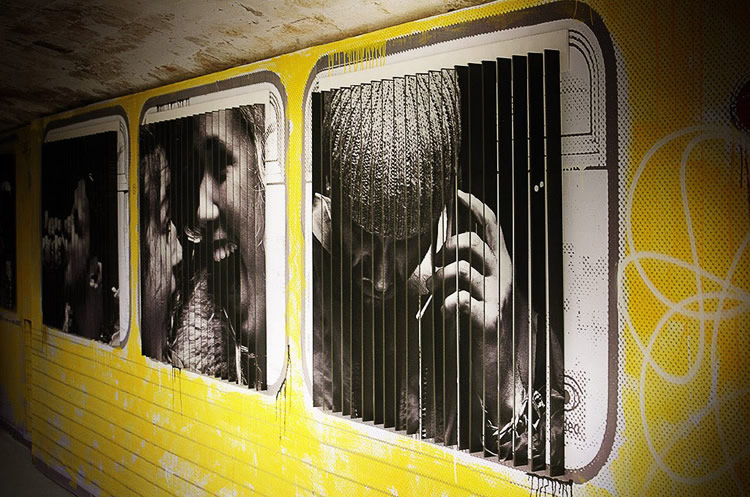 "Flip Images" were displayed at Sala B galley. The photos are cut into strips, and depending on the angle you can view two different visuals. E.g. (top) side A and (bottom) side B.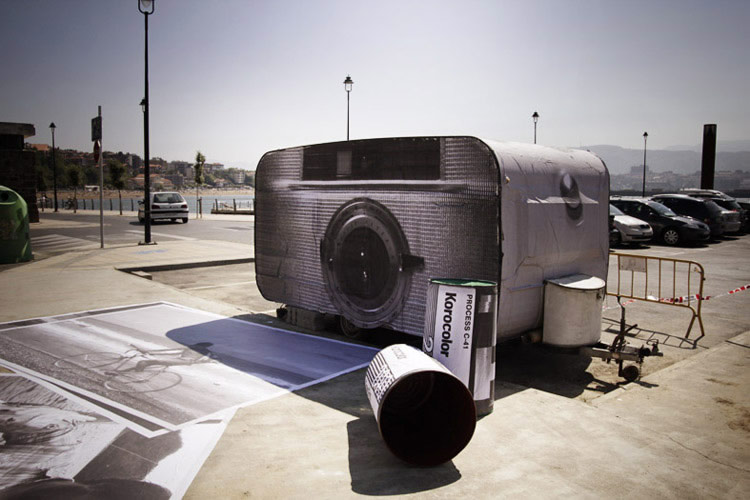 "Caravan" for GETXOPHOTO 2010.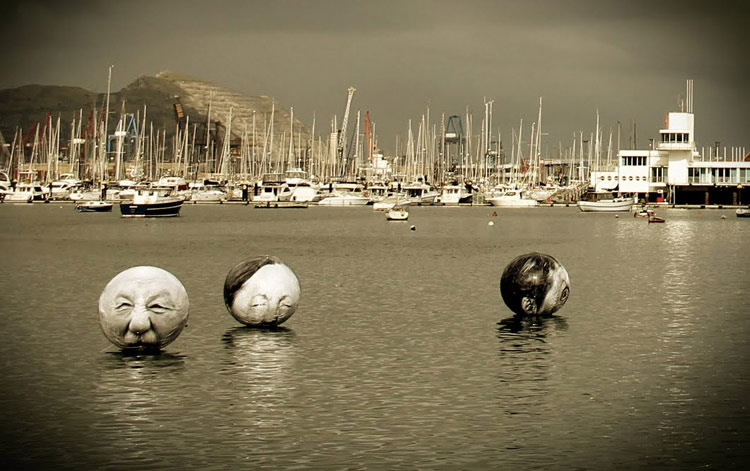 "Bubble Heads" were made for GETXOPHOTO 2011.
Photos © Mentalgassi

Link via Arrested Motion