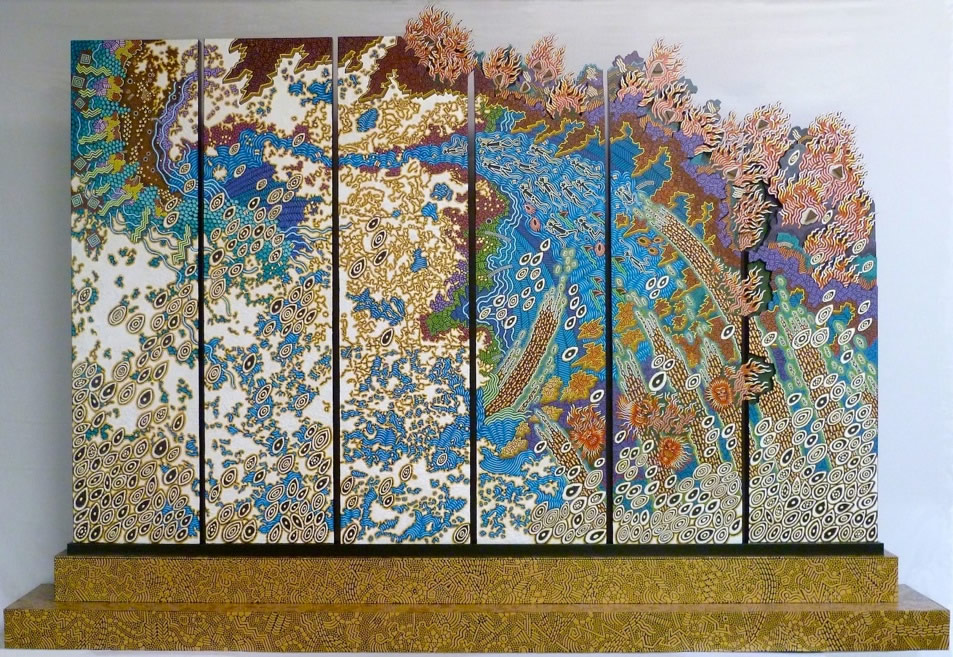 The intricately painted wood sculptures of Terry Hays.
Top: "Swimming to salvation, escape from the water demons," acrylic on wood and Sintra. 52h x 78w x 12.75 inches.
Notes from the artist's statement (published at Ro2 Art):
[…] I put my art on hold and began painting large sets for stage productions and television. I returned to teaching for a few years and taught scenic painting in the theater department at Southern Methodist University. It wasn't until about eight years ago that I returned to my own personal art. When you paint everyday as a scenic artist, it is hard to go to your studio and paint without it reminding you of work. A separation of my every day job from my art was critical in order for me to return to the studio. Finding my voice again was a struggle,

I eventually started looking at art from different cultures especially, Australia, Indonesia, New Guinea, China, and Japan. I also was attracted to the increasingly popular street art and full body tattoos. I have always been a fan of outsider art and admired the work of James Hampton and his "Throne of the Third Heaven" or pretty much any of the artists from the book "Gardens of Revelation" by John Beardsley.

[…]

To transform dead tree roots that I removed from my back yard seemed like an odd undertaking but one I felt was necessary in order to break from my preconceived notions. Having found what seemed to be this new voice the personal narrative began to slowly enter the work.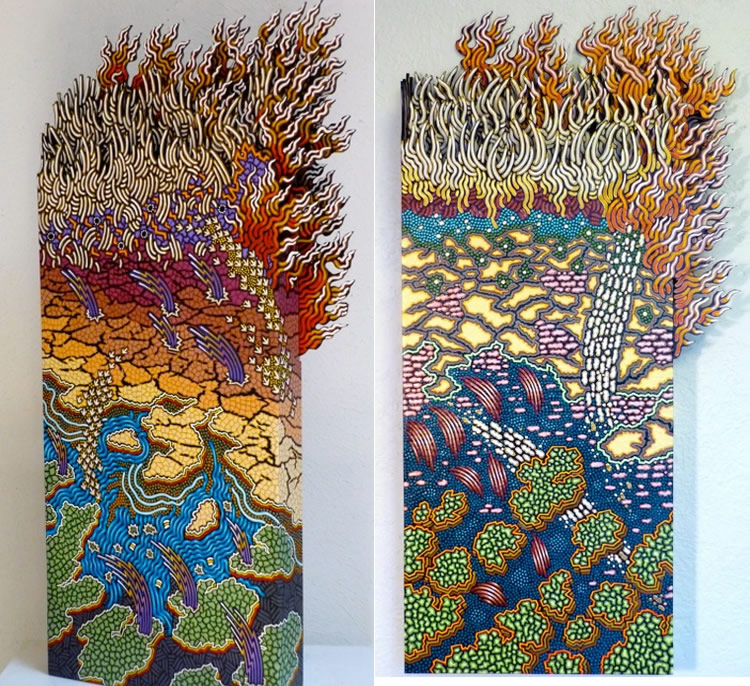 Left: "Grass fire near the Barnett Shale," acrylic on wood and Sintra. 26 x12.5 inches. Right: "Grass Fire!," acrylic on wood and Sintra. 26 x 12.5 inches.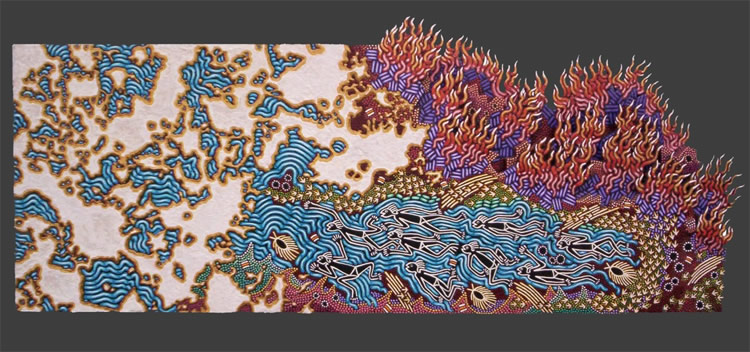 "Swimming to Salvation," acrylic on wood. 13 x 28 inches.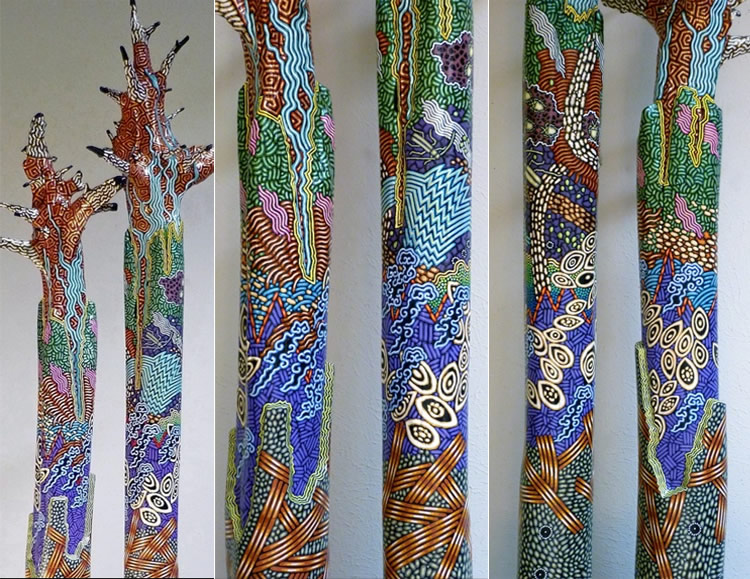 "Trees #1 & #2," acrylic on wood and cedar. 52 x 20 inches.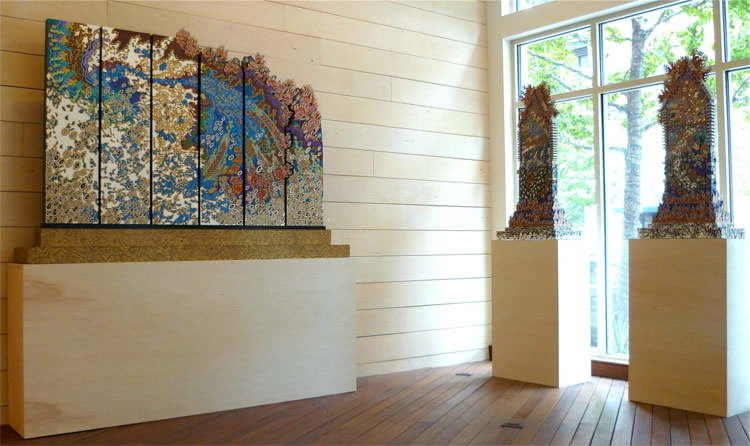 Terry Hays' sculptures exhibited at Ro2 Art in Dallas, Texas.
Photos © Terry Hays