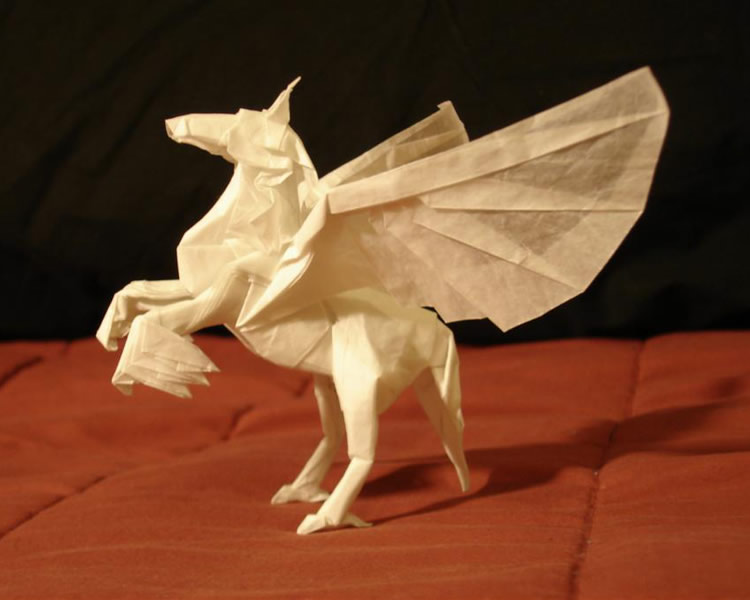 View a selection of origami animals and imaginary creatures made by Shuki Kato.
Notes about the artist (from bio published at Flickr):
I've been folding continuously ever since I bought my first origami book, Origami Sea Life, in 1999, however I folded paper airplanes ever since I can remember. I'm 21 years old.

I work primarily with foil, wrapping and tracing paper, but I just recently got a hold of some Thai Unryu and Tant paper. For most of my models I apply a wet finish (spray the finished base with water to flatten) and then shape the model.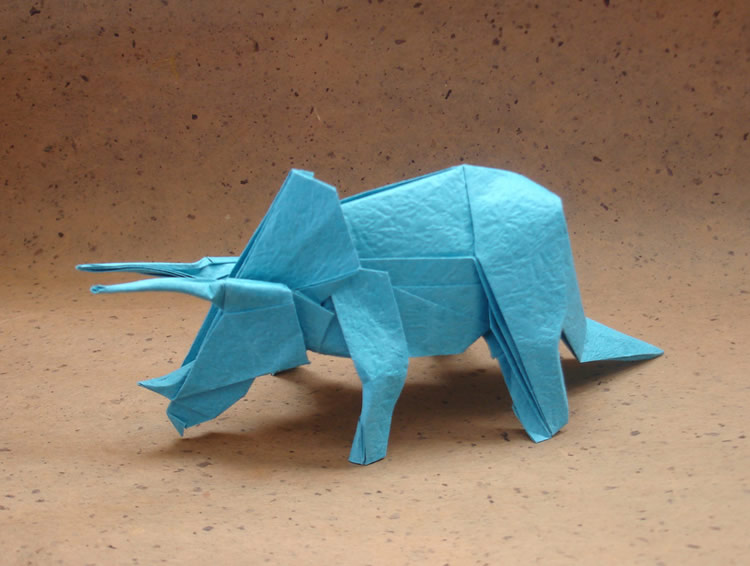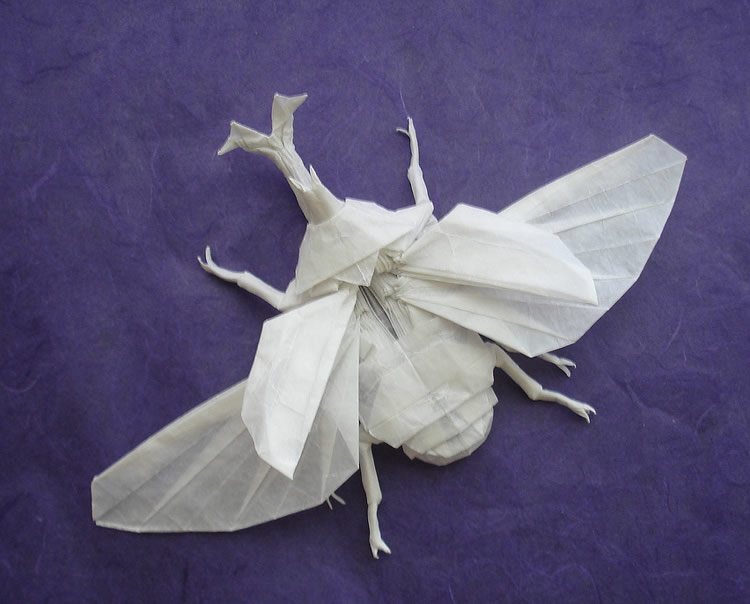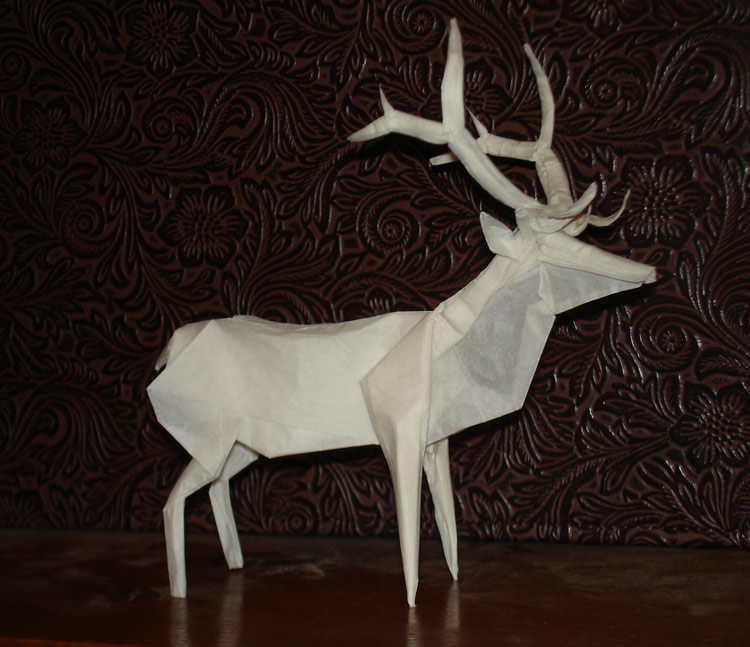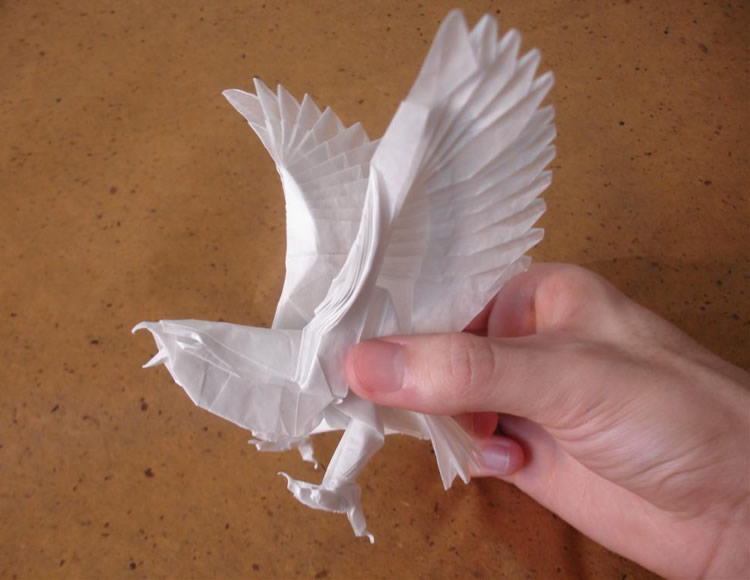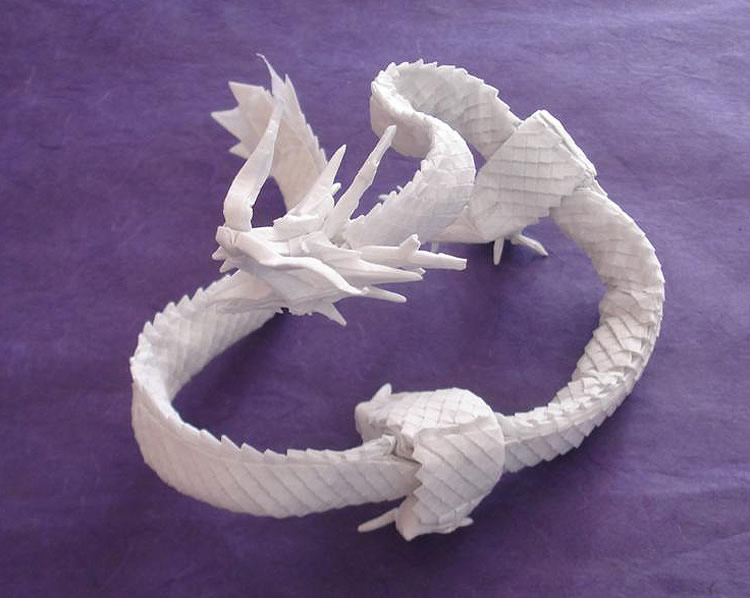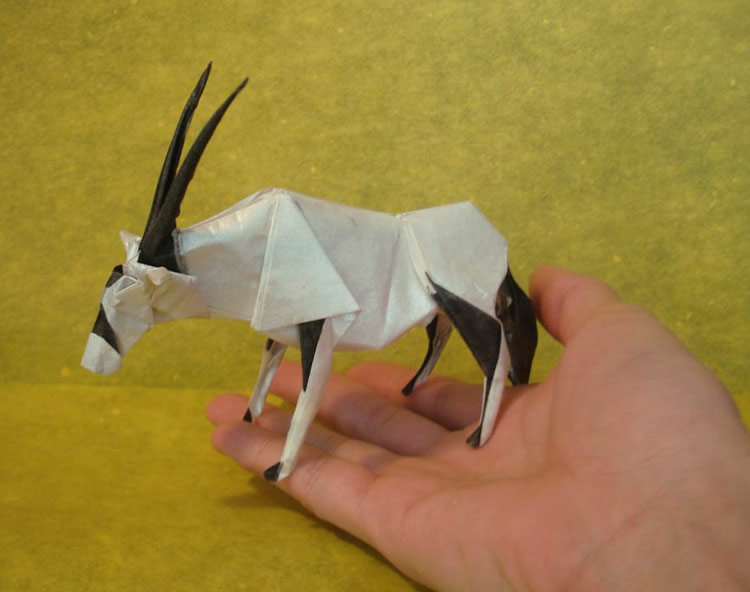 Photos © Shuki Kato

Link via Colossal