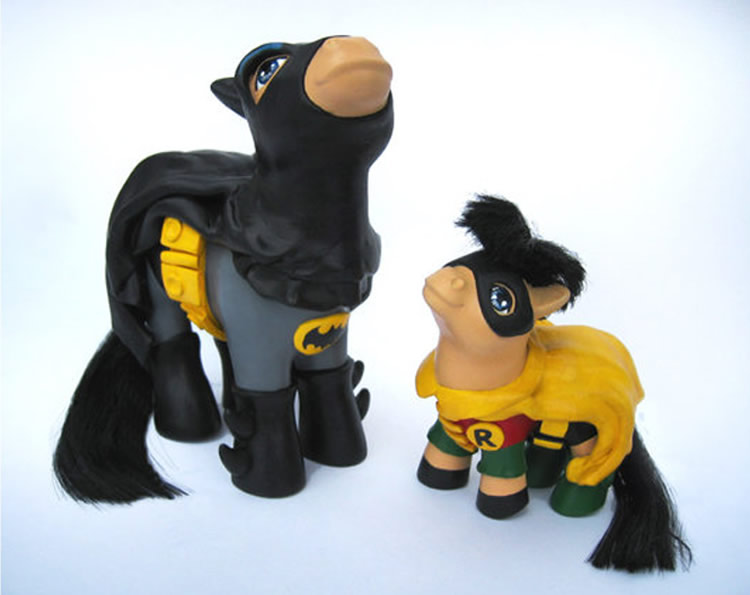 Finnish artist Mari Kasurinen customizes "My Little Pony" figures into fictional and real pop culture icons such as Batman and Robin, Storm Trooper, Lady Gaga, Elvis Presley, among others. Each remodeled toy is now considered to a "sculpture" that requires hair styling, custom clothes, body and face painting, and more.
Top: "My Little Batman and Robin."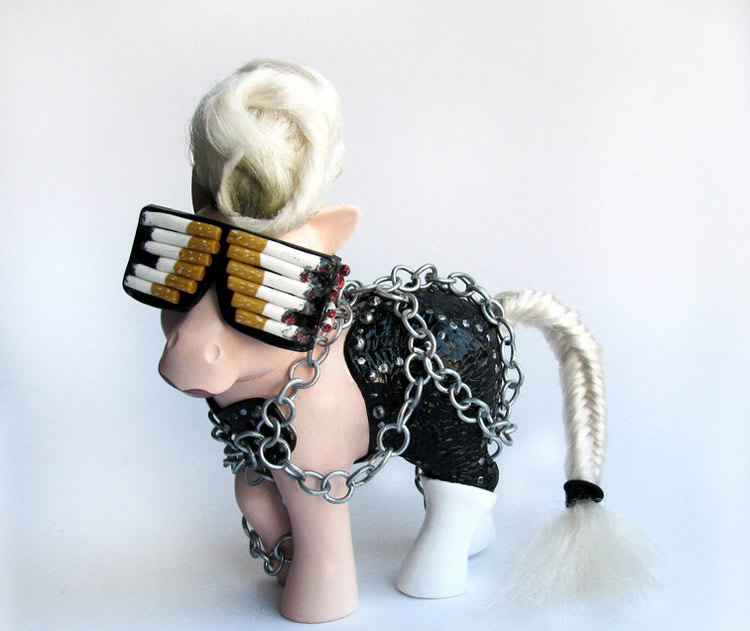 "My Little Lady Gaga" 2nd Edition (2010).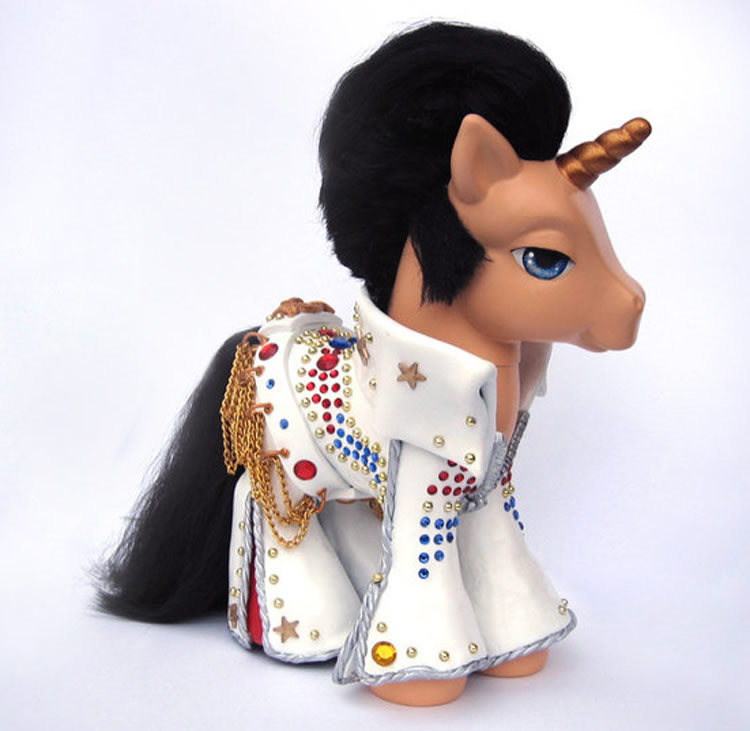 "My Little Elvis Presley" (2009).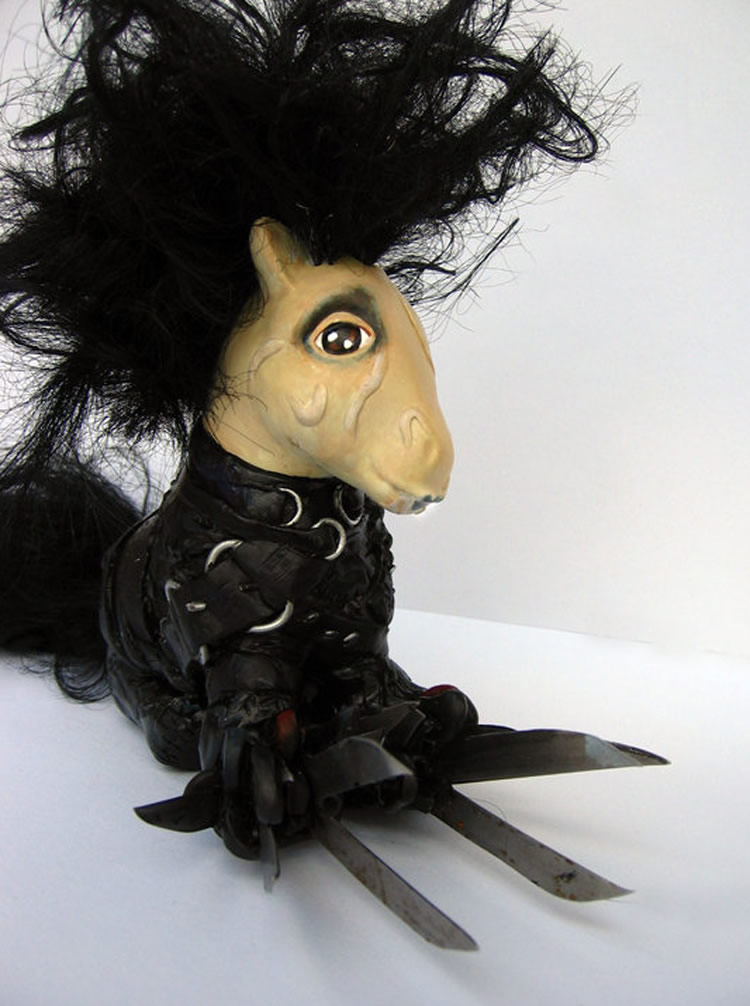 "My Little Edward Scissorhands" (2011).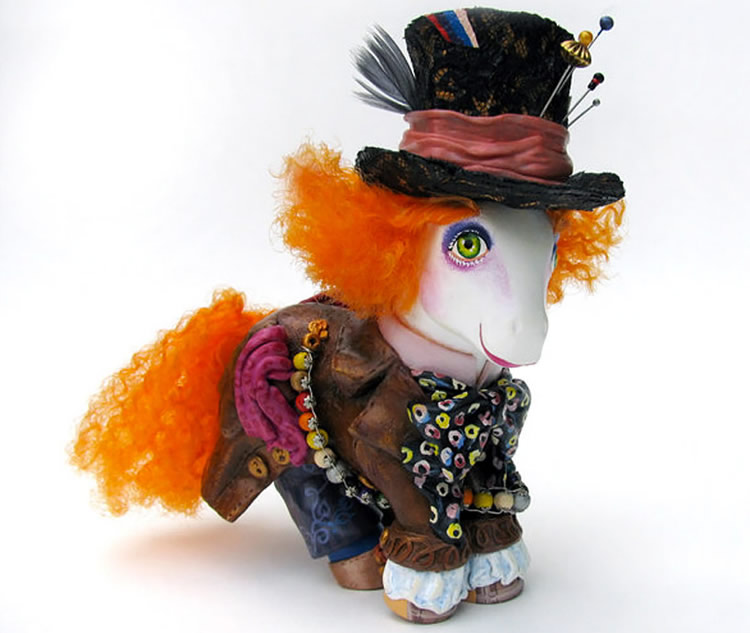 My Little Mad Hatter" (2010).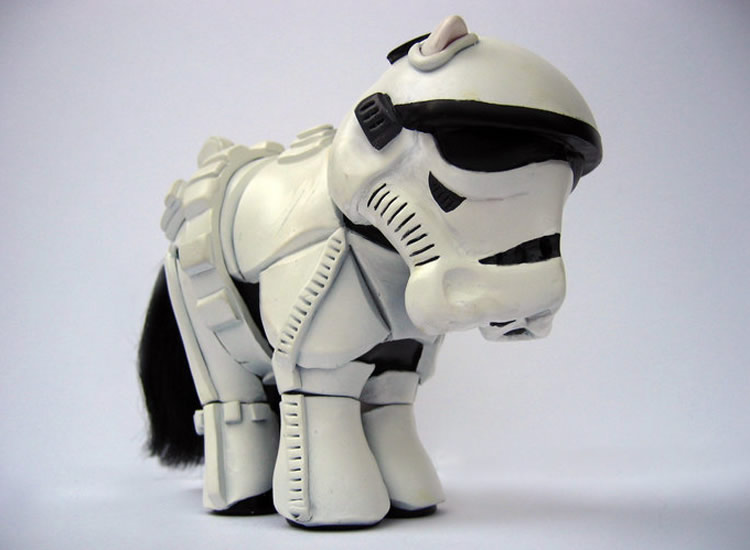 "My Little Stormtrooper" (2008).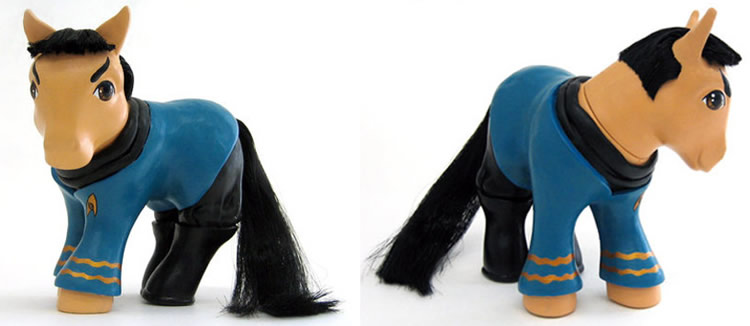 "My Little Spock."
Photos © Mari Kasurinen

Link via designboom