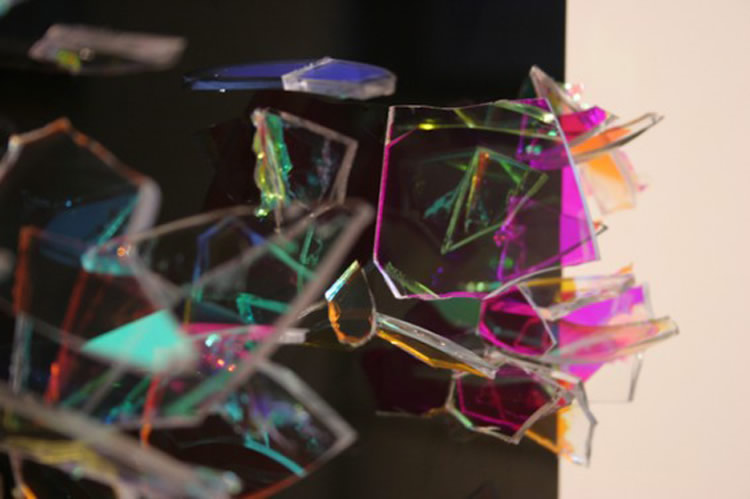 Artist Zane Lewis uses materials such as  oil, acrylic, and glass on panel. His work looks almost like a shattered piece of glass has stopped in mid-air. "What is most intriguing about these mirrored 'Shatter Paintings,' though, is that they simultaneously engender fragility and danger. These themes reflect a familiar concept of preciousness and dangerousness that we constantly encounter in human life, bringing an organic sensibility into a highly fabricated artwork." [1]
Read an exclusive interview with the artist at Beautiful Decay.
Notes about Lewis (published in article "Zane Lewis, Untitled (Mirror Study)" at Whitney Party Art):
Through painting and sculpture rife with color and images of Hollywood icons, Zane Lewis explores themes of youth, idolization and desire. In earlier work, Lewis exposed pop culture as ineffectual fodder for worship by cutting into the canvas. In an act he considers akin to stigmata, the artist allows the gash to "bleed" brightly colored paint (which he has applied), in order to express a transient and dying glamor. Lewis' recent series, of which Untitled (Mirror Study) is a part, marks the artist's break from figurative imagery. The artist creates structures made of colored glass and mirrors, which he considers paintings. The painting's content shifts depending on the viewer's stance and pushes the boundaries of the still image associated with two-dimensional work. He has exhibited in public institutions including The Museum of Contemporary Art (Atlanta); The Museum of Fine Arts (Houston); The Mobile Museum of Art (AL); Hudson River Museum (Yonkers); Museo de la Ciudad de Mexico (Mexico City); LeRoy Neiman Gallery at Columbia University, and numerous galleries nationwide.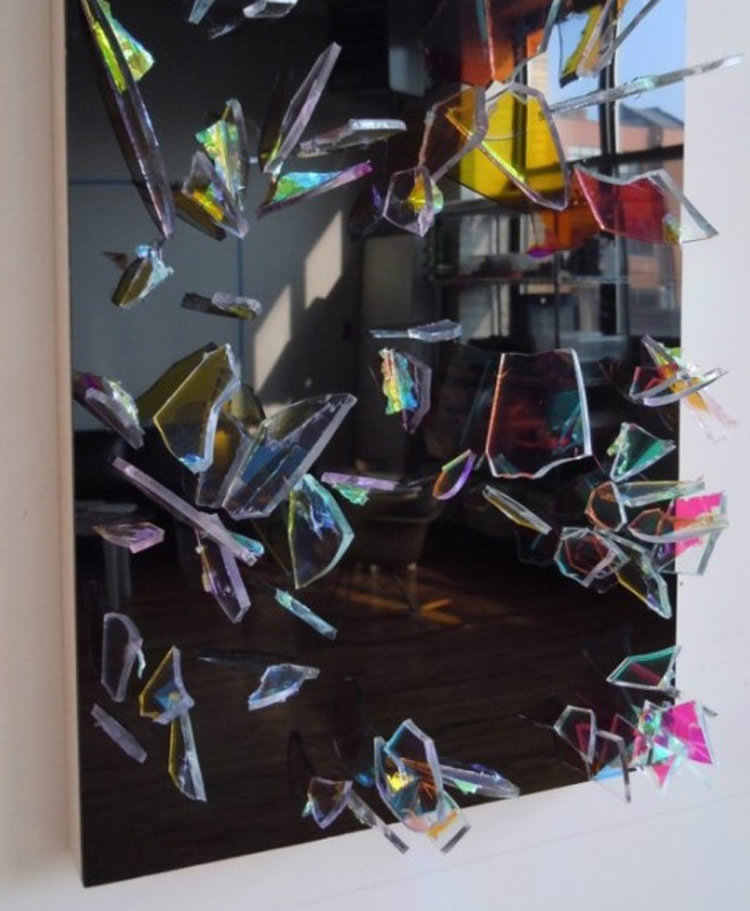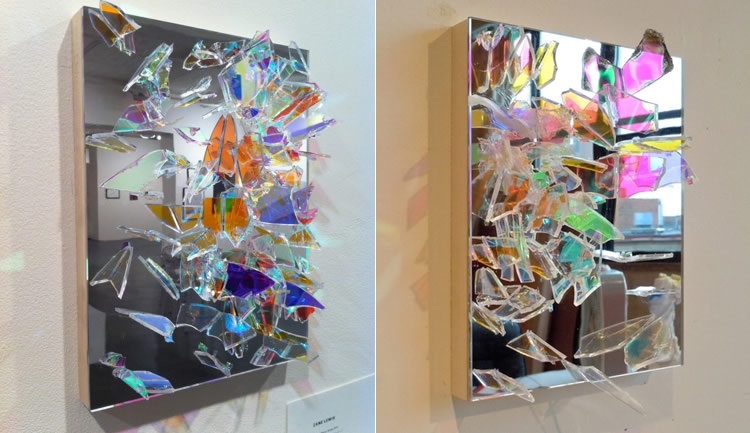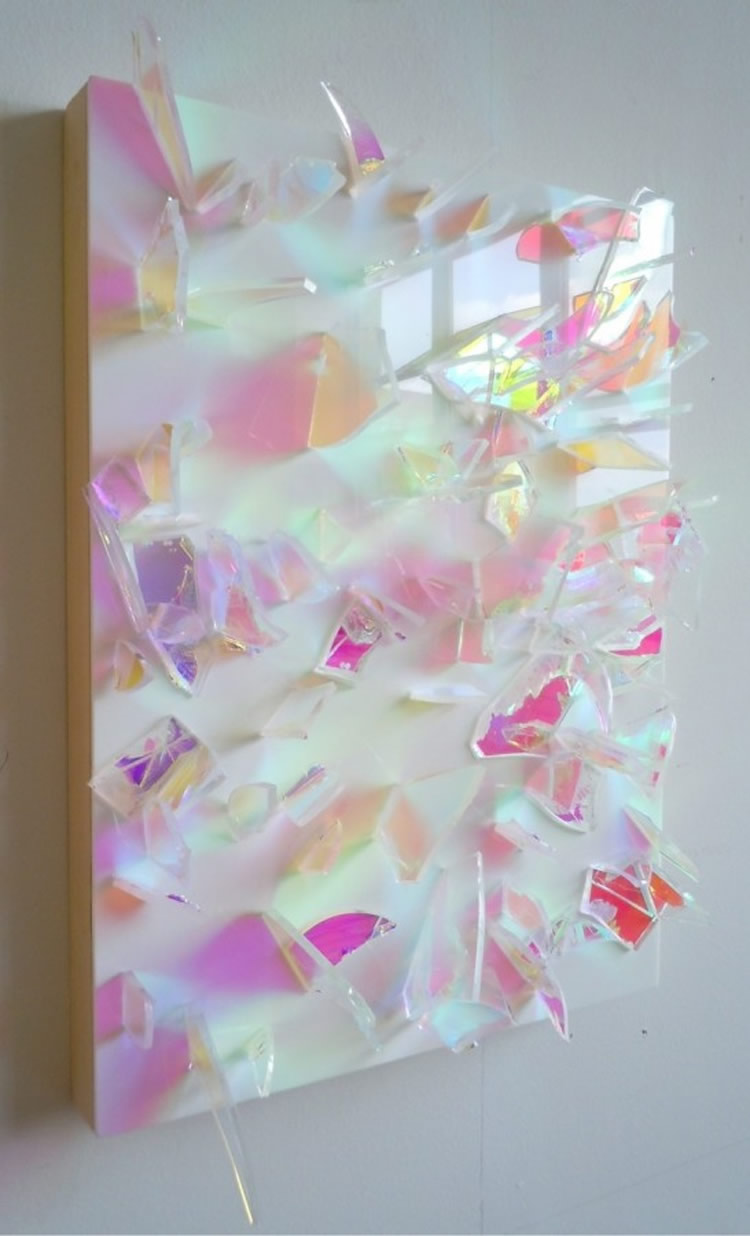 1. Elena. "Artist Interview: ZANE LEWIS AND HIS SHATTER PAINTINGS." Beautiful Decay. August 24th, 2011. 

Photos © Zane Lewis

Link via Beautiful Decay