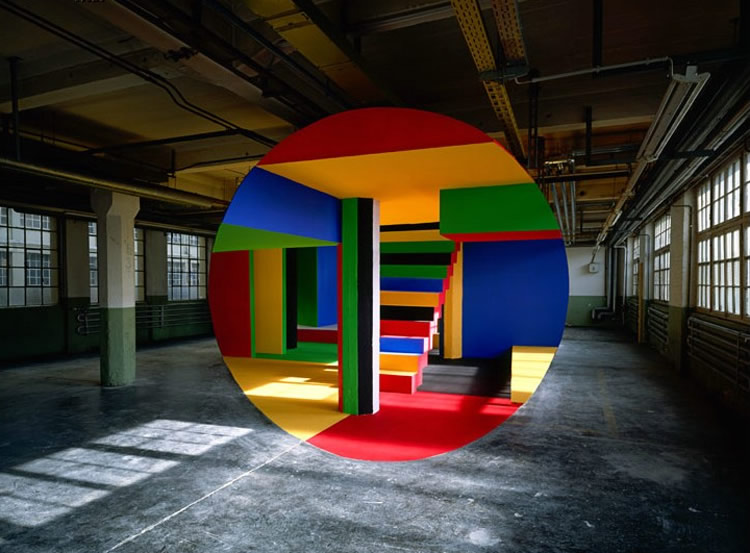 The meticulous anamorphic art of Georges Rousse.
See also: "An Anamorphic Medusa Viewed Inside a Factory" and "It's Definitely a Point of View."
Notes about the photographer (from bio):
When he was 9 years old, Georges Rousse received the legendary Kodak Brownie camera as a Christmas gift. Since then, the camera has never left his side. While attending medical school in Nice, he decided to study professional photography and printing techniques, then opened his own studio dedicated to architectural photography. Soon, his passion for the medium led to devote himself entirely to photography, following in the footsteps of such great American masters as Steichen, Stieglitz and Ansel Adams.

After he discovered Land Art and Malevich's Black Square against a white field, Georges Rousse altered his relationship to photography, inventing a unique approach that shifted the relationship of painting to space. He began making installations in the types of abandoned or derelict buildings that have long held an attraction for him—creating ephemeral, one-of-a-kind artworks by transforming these sites into pictorial spaces that are visible only in his photographs.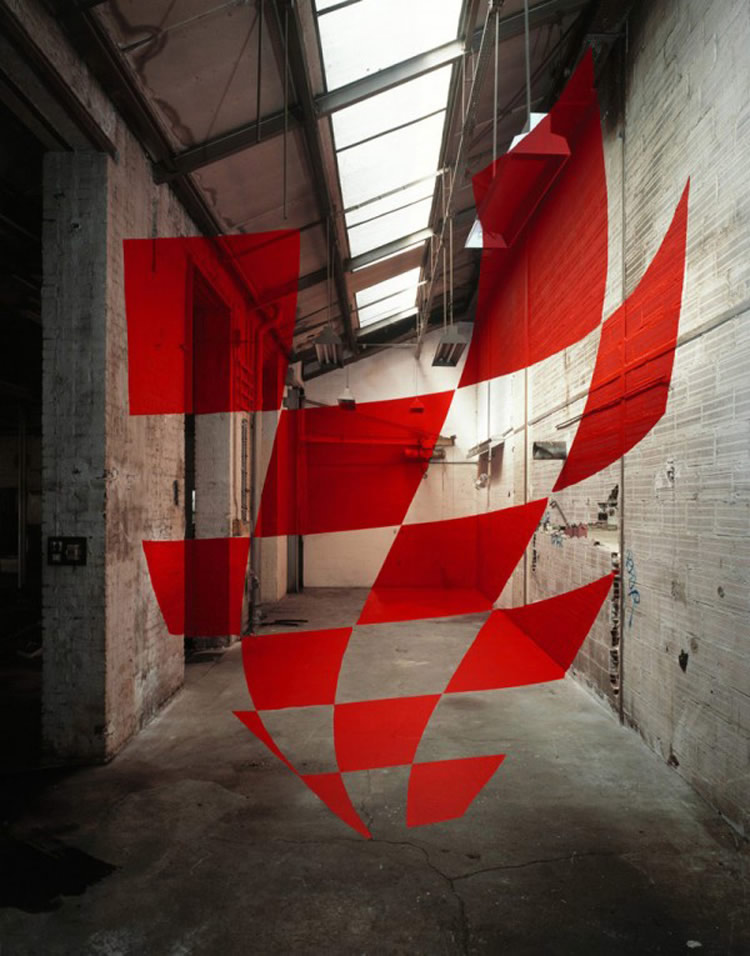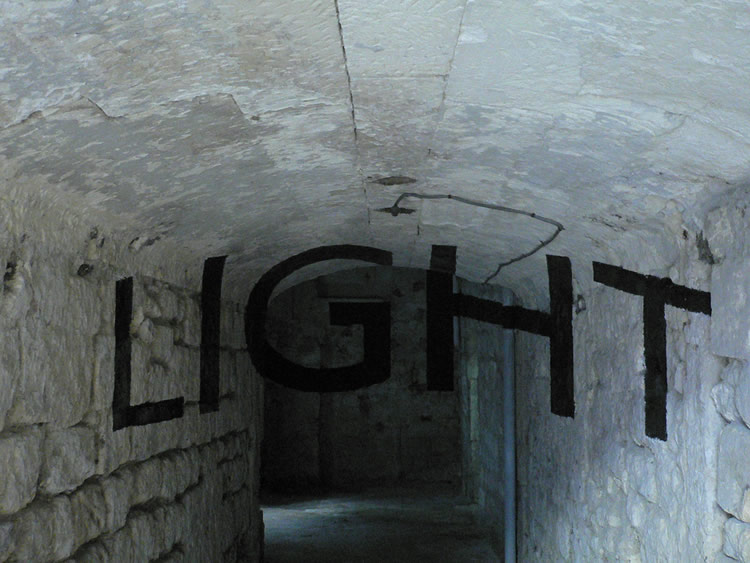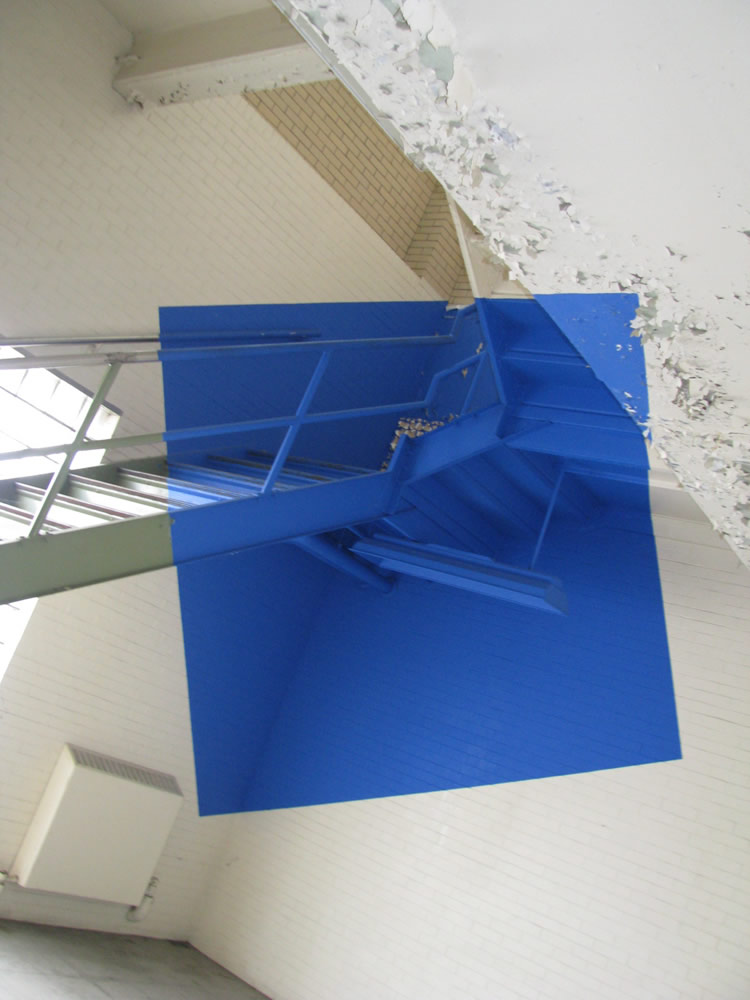 Photos with blue square © Libby Lynn.

Left: Photo © Georges Rousse. Right: Photo © Elffria.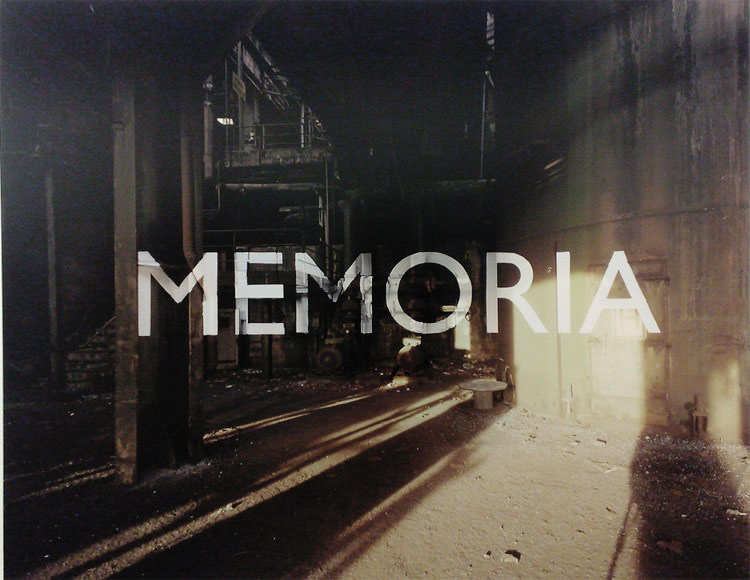 Photos © Georges Rousse.