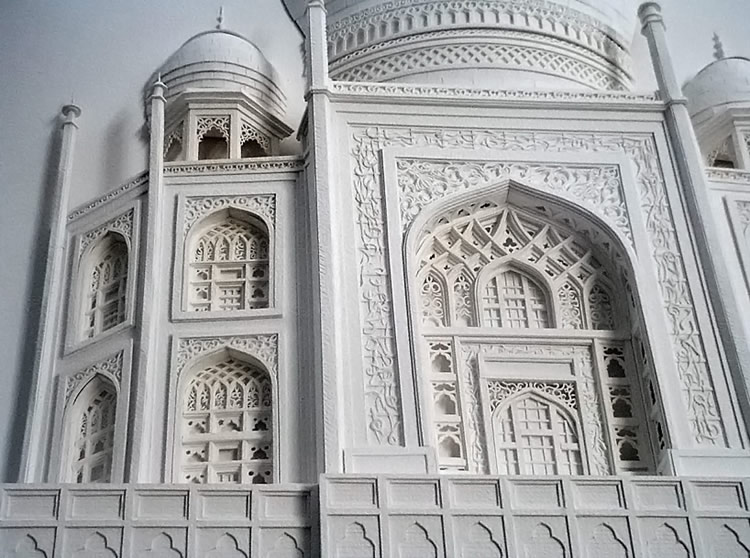 Architect Christina Lihan creates sculptural paper reliefs of skyscrapers, cityscapes and historical buildings. "She carves, cuts, scores, bends and folds watercolor paper by hand to form facades that come alive with shadows, texture, light and details." [1]
Notes by the artist about her work process (retrieved from Lihan's website):
I usually start my pieces with sketches, sketched on site and from my imagination. If the piece is from existing buildings or homes, I will take the photos on site, if possible, or ask the client for photos. I will show the client the composition, make adjustments, and then start cutting! In the case of the two huge pieces for The Spire in midtown Atlanta, I drew charcoal sketches at roughly a tenth of the scale, then enlarged each sketch to the exact size of the piece. From this enlarged drawing, I will lay out the buildings and start cutting! The sketch in all cases acts as my "template" which I cut the paper from. I am constantly resizing the cut pieces and going back and forth to get the perspective as accurate as I can. I don't construct any pieces with a measured perspective, I just eyeball everything (quite the opposite from a trained architect's way of working!). The images on this page show the process of putting together some larger pieces. The Spire pieces were each 4′ x 8′ and are of the downtown and midtown Atlanta skylines.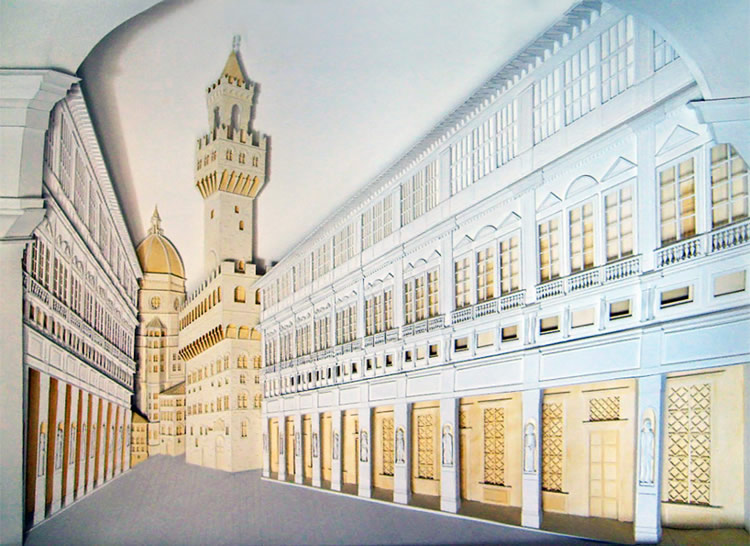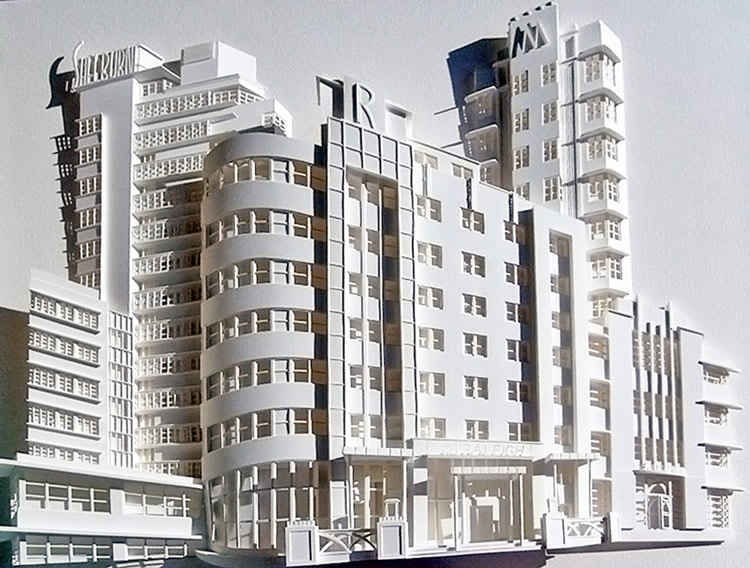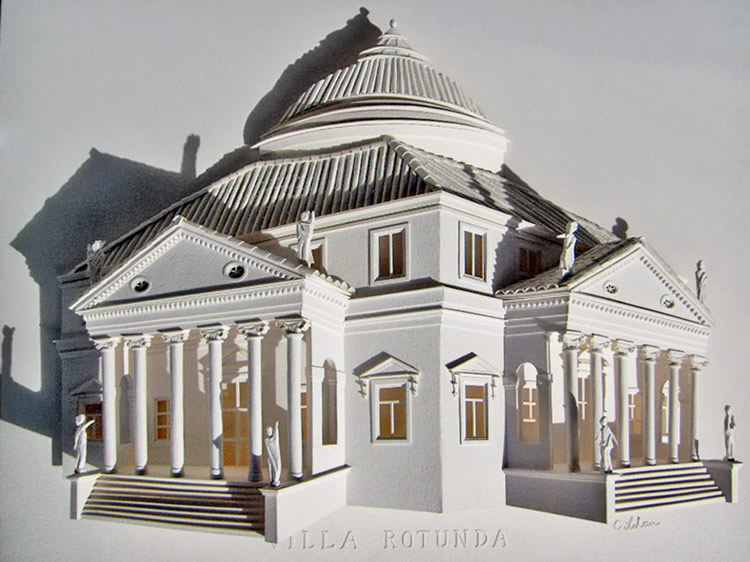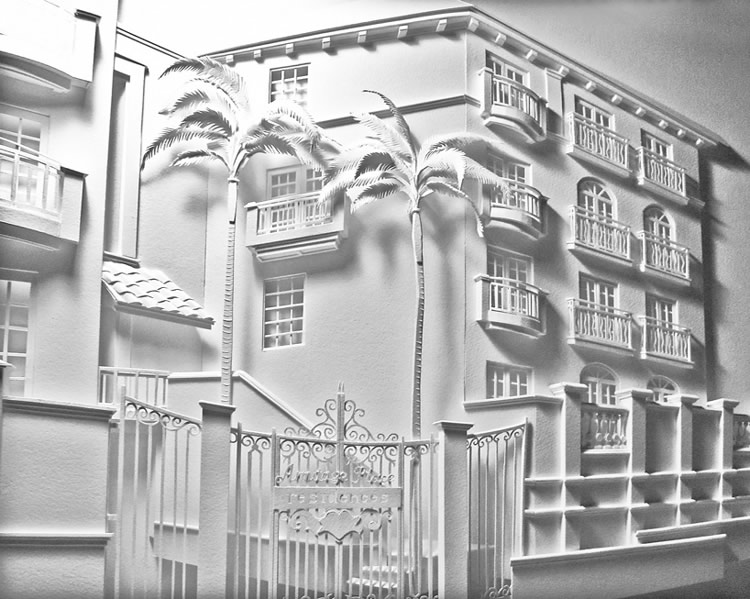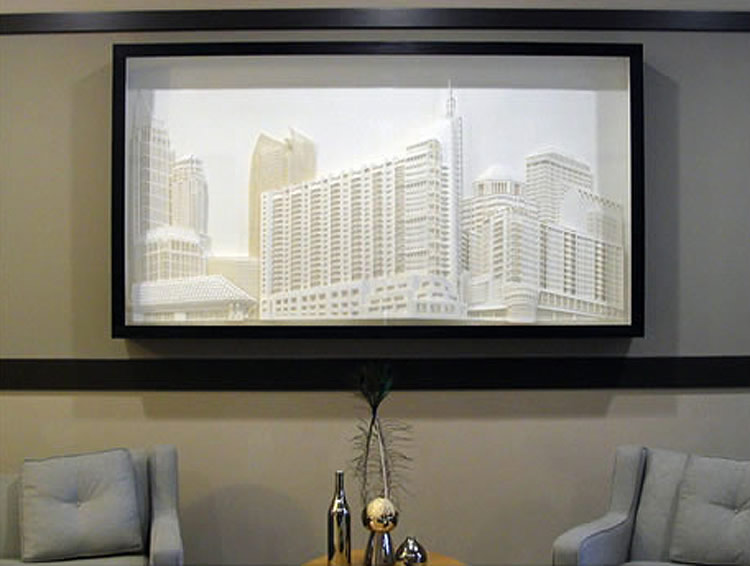 1."Artist's Statement." lihanstudio.com. Retrieved on August 5th, 2011.

Photos © Lihan Studio

Link via designboom