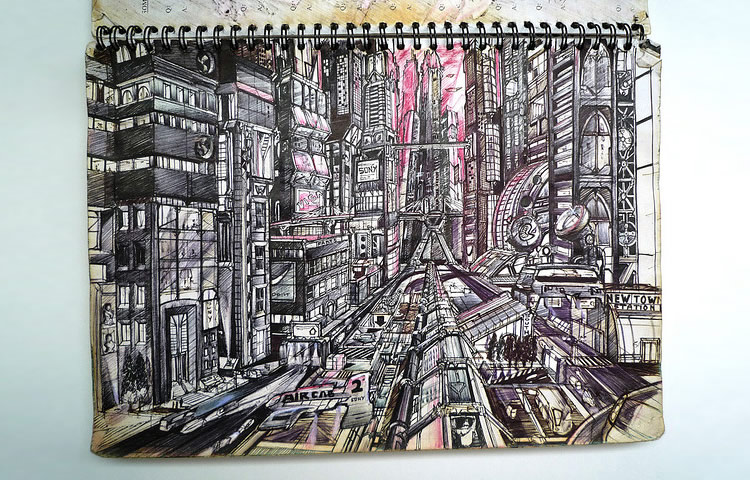 These doodles were created by Lee Sankey while he was working in a call center. Crazy!
Notes from the artist (published at Flickr):
From an early age I was always sketching and doodling cars and futuristic scenes. I carried on this 'habit' during all my early jobs. These are some doodles I did while working as a call centre agent in the mid 1990's. Something to keep my mind going.

The doodles are mostly in Biro so some of the pages have turned yellow with age.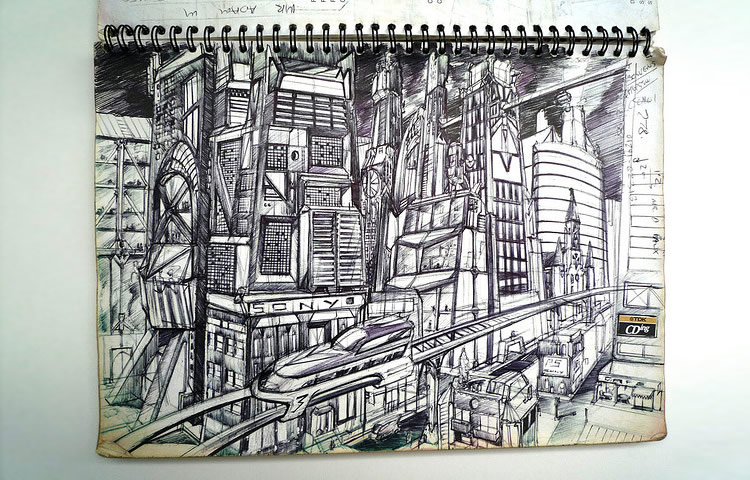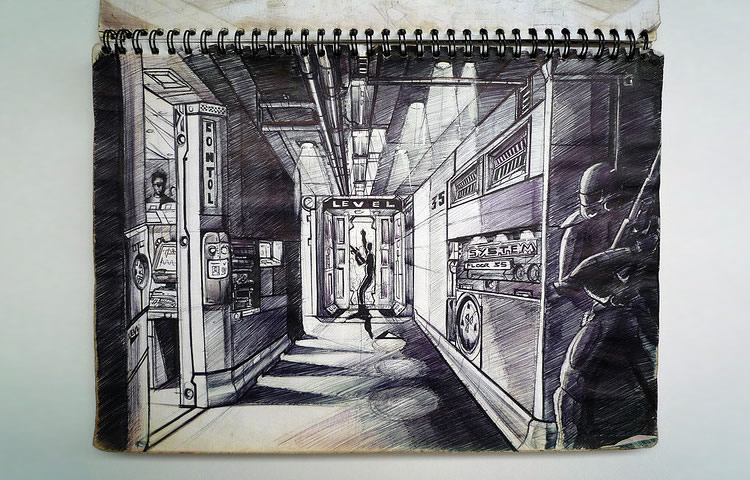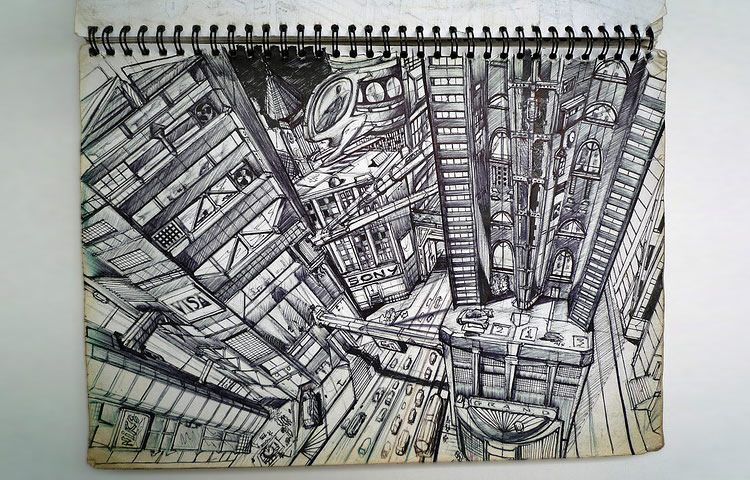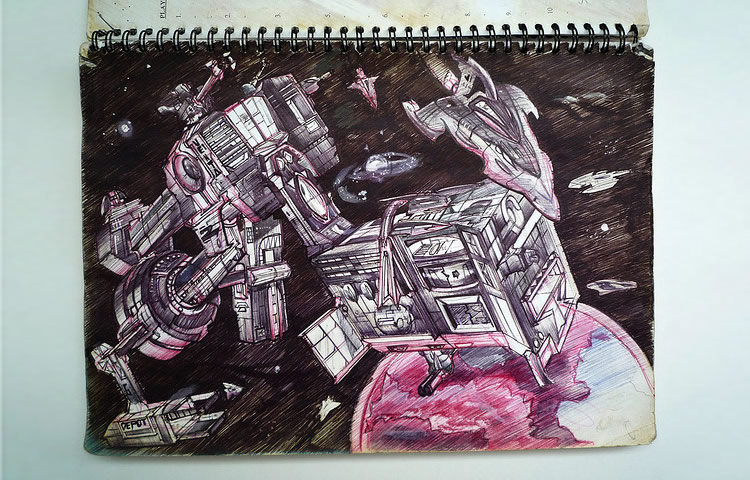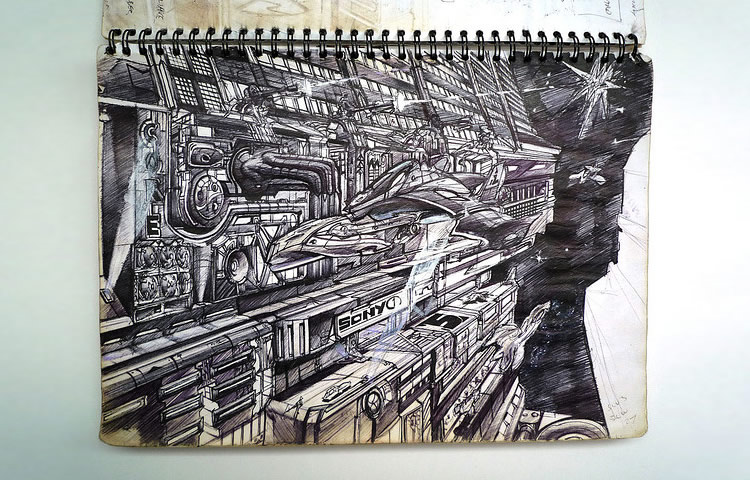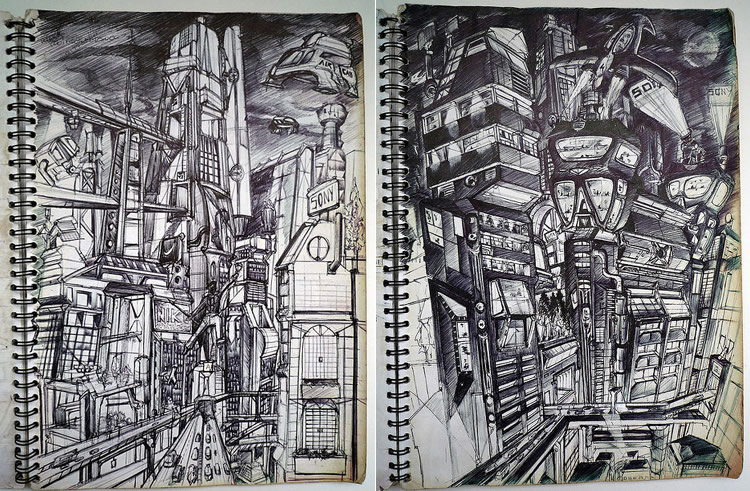 Artwork © Lee Sankey

Link via Doodlers Anonymous