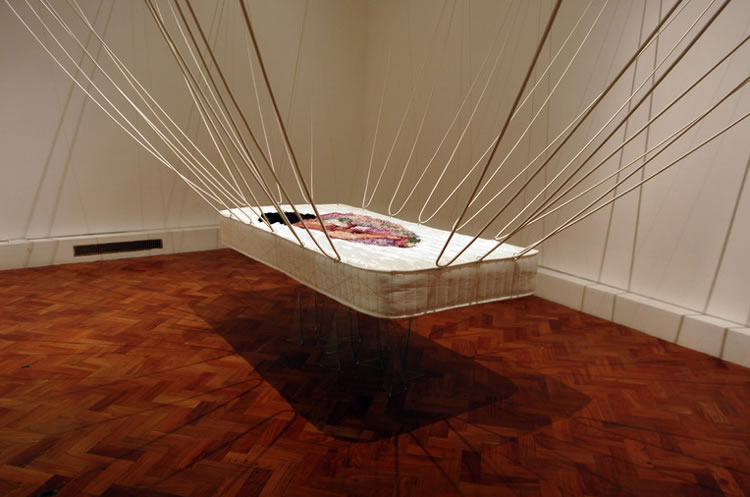 The impressive and unique mattress art of Louise Riley.
Notes by the artist (from the "About" section published at Saatchi Online):
[…]

When I am sewing figures, I think of the thread being strands of DNA and the stitches binary codes and the fabric (our second skin anyway) a grid and that leads me onto String theory, experiences happening along side each other with endless alternative outcomes, it all just feels like cosmic alignment! It really makes me think that paint is just so pointless…

I use the mattress as a backgroundless background that holds weight of experience conceptually, spiritually and physically. Blood, sweat and tears like tree rings in its core. Its presence in our rights of passage, our sleep, rest, thoughts, dreams, the theatre of life spilled out onto it. How could I work on anything else! It is a ready-made canvas, it allows my ideas to penetrate it and collaborate with it to unearth a supposed breath-taking, yet ordinary, history or herstory.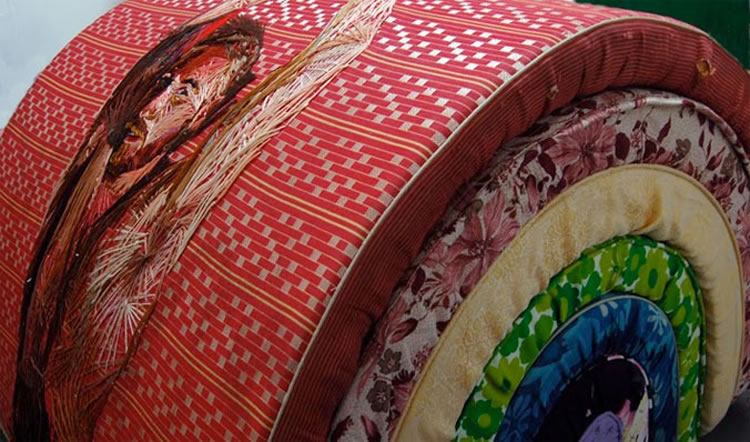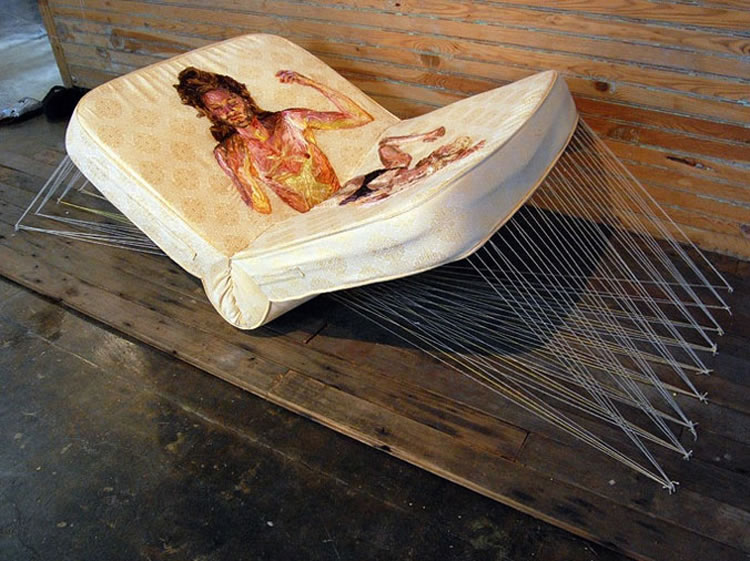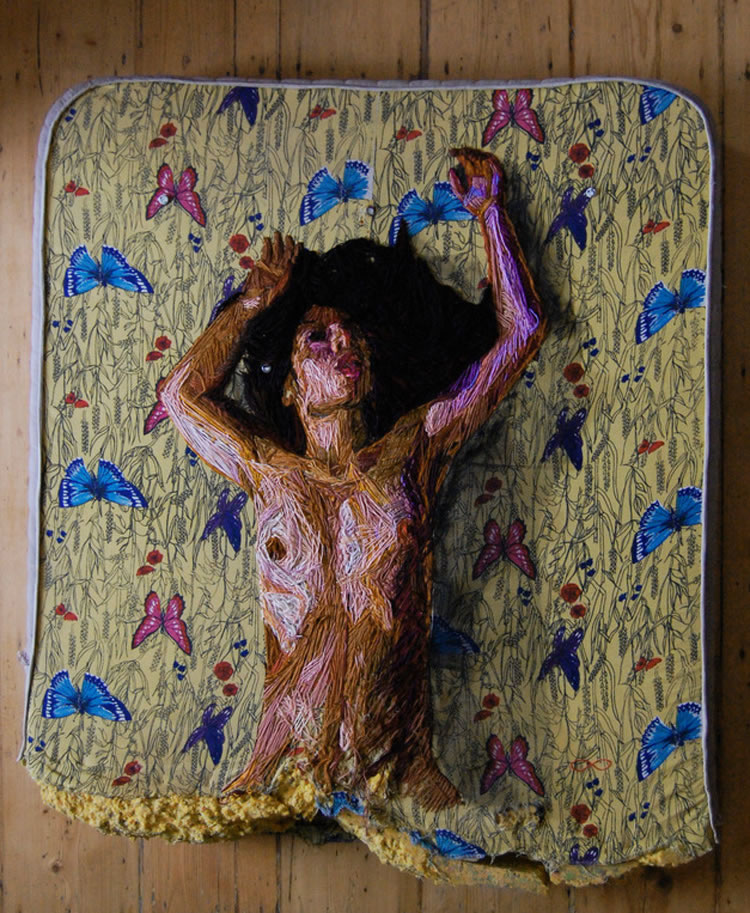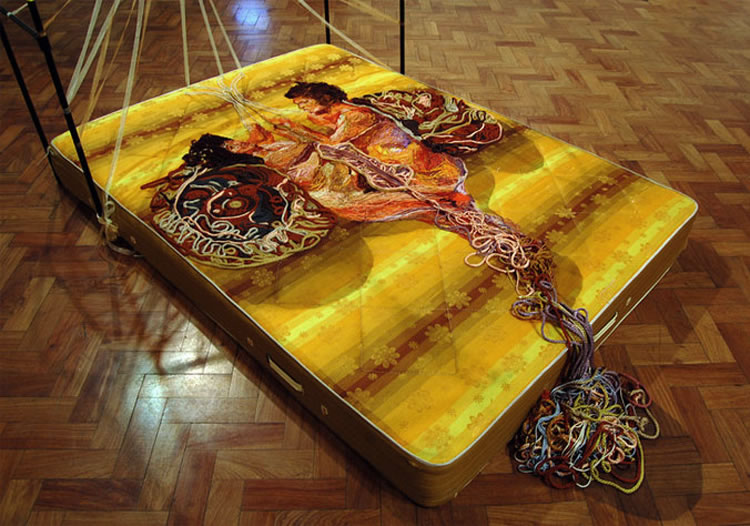 Photos © Louise Riley

Link via Designaside