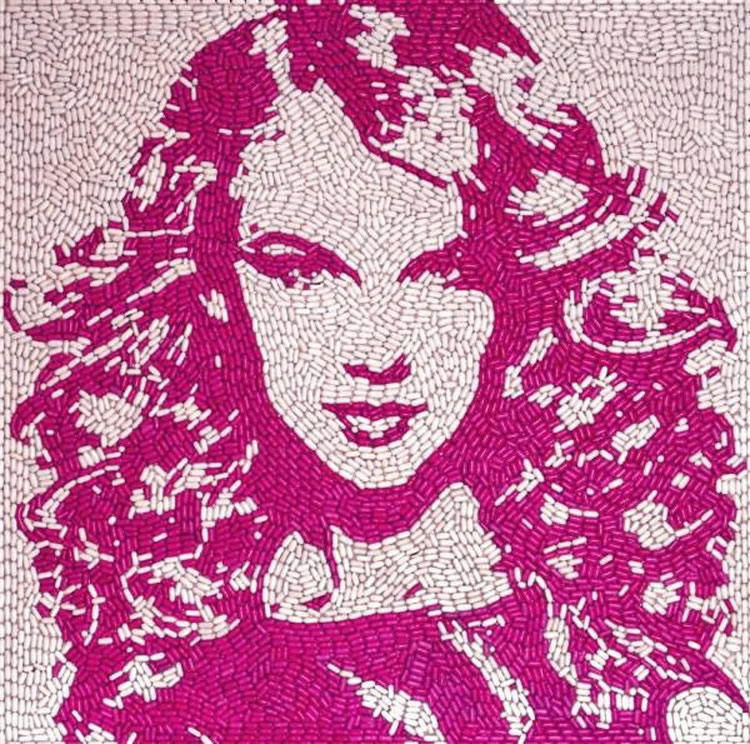 Artist Jason Mecier is known for his collection of portraits made from diverse objects such as food, pills, junk, and more.
Warning: This post may contain images with nudity. Viewer discretion is advised.
Top: Taylor Swift's portrait made from 5000 pieces of  candy (Good 'N Plenty).
Notes about Mecier (from bio published at iSpot):
A man of considerable humor and imagination, portrait artist Jason Mecier began his life puttering with beans, noodles, yarn and other inexpensive craft materials so invaluable for bizaars, scout troups, gifts and home decor. While his artwork may fool the eye, there's no fooling about his artwork-no gimmicks…no trick shots…no studio touch ups. They are one of a kind hand-crafted mosaics created with painstaking care. Mr. Mecier has a deep love for people, art and collecting things; he wants to help others enjoy what he likes to do best. "I hope to one day trade art with Farrah Fawcett, Marilyn Manson, Jane Seymour and Yoko Ono"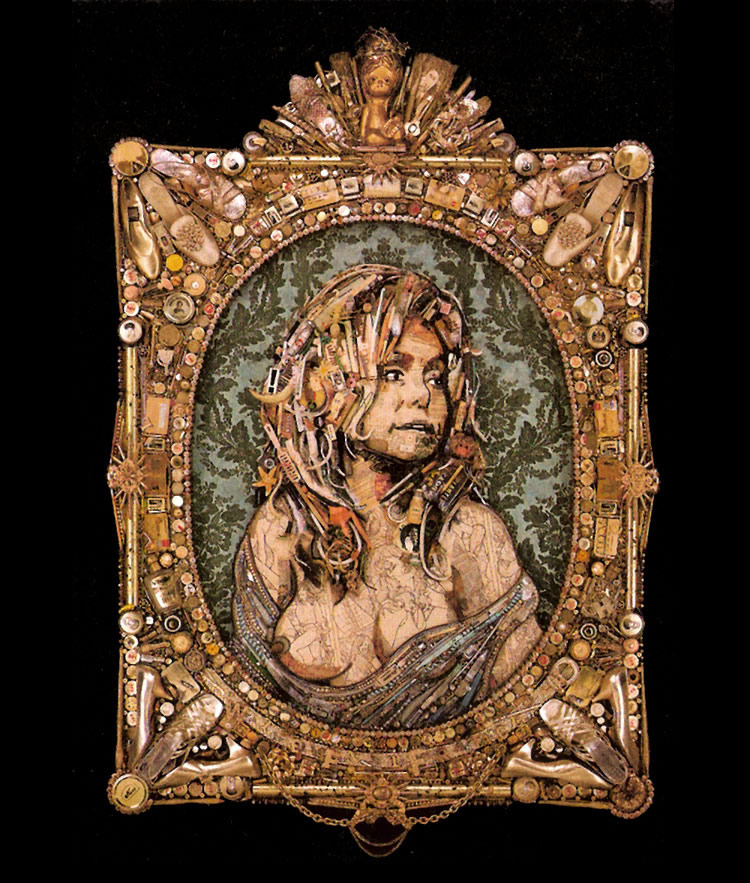 "What Happened to Fawcett?" composed with various objects from shoes to pins and dolls. Photo © Flemertown.

"Dexter" and "Kim Kardashian" created with Red Vines candy.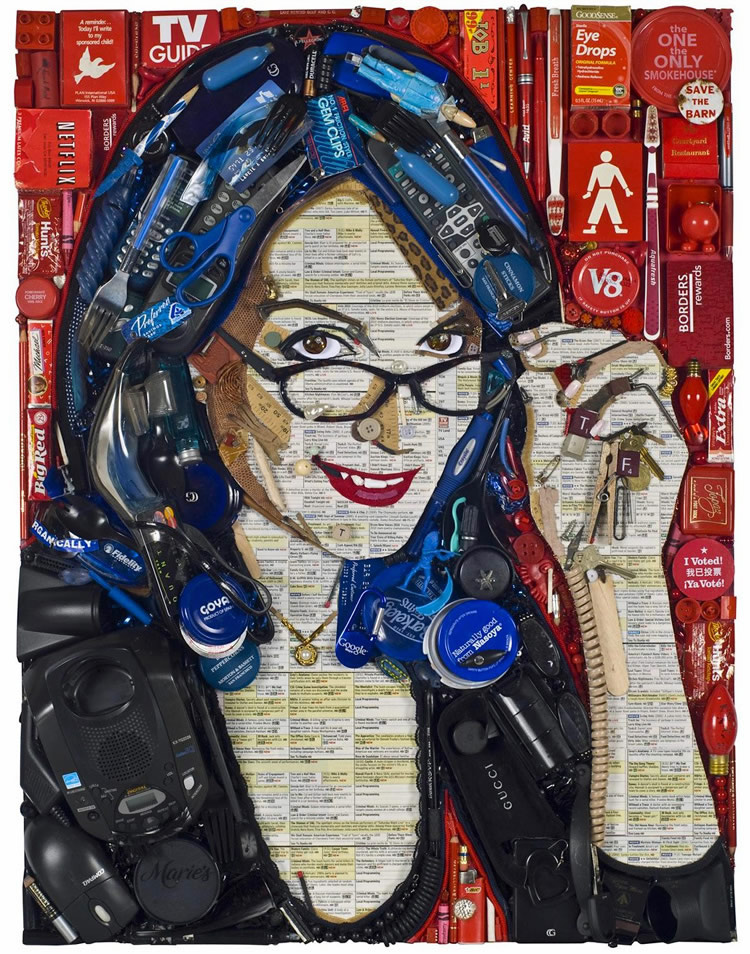 A portrait of "Tina Fey" made for the Washington Post.
"Obama" and Willy Nelson" made from assorted items and junk.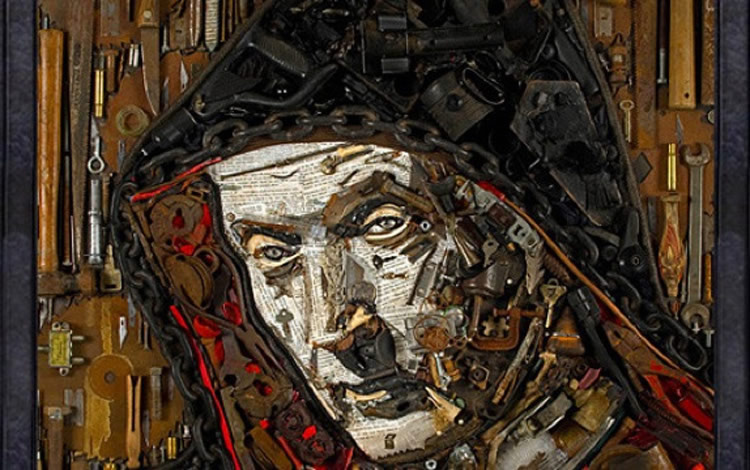 Image includes various metal objects such as keys, knifes, wrenches and more.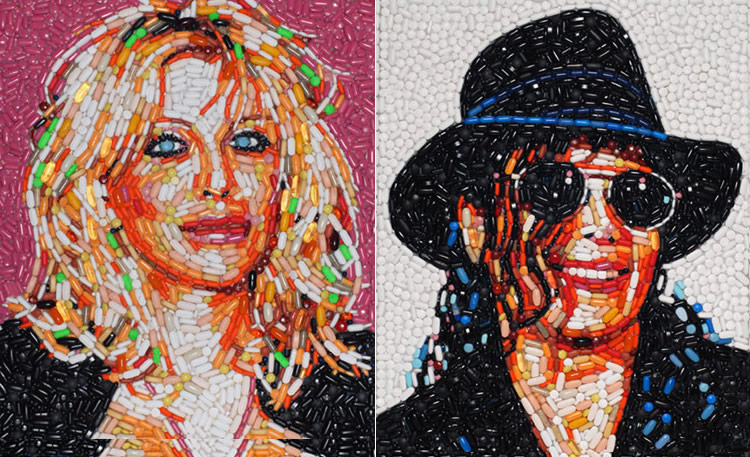 The faces of "Courtney Love" and "Michael Jackson" composed with pills.
Artwork and photos © Jason Mecier