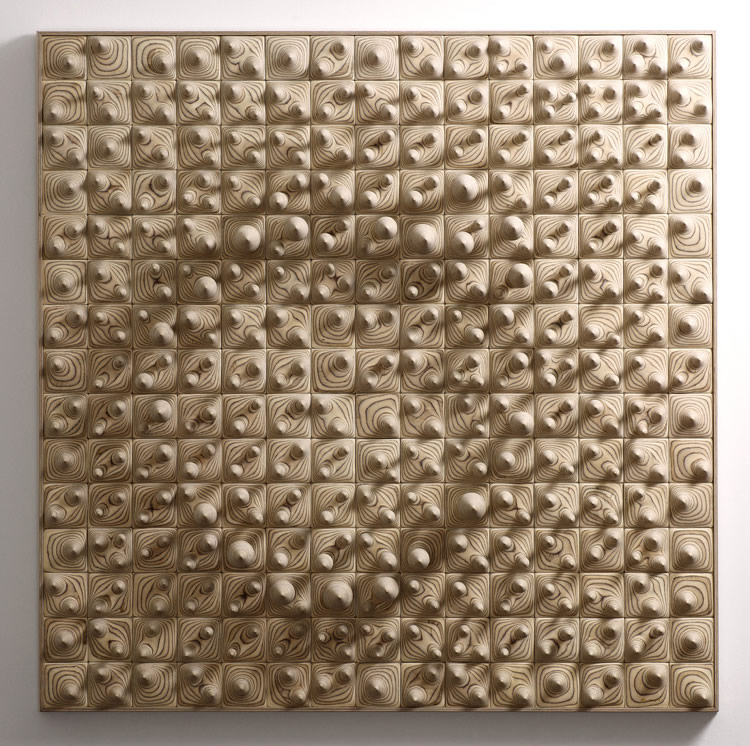 Each sculpture has movement and rhythm, it is as if the artist Cha Jong Rye was conducting small pieces of wood into a magnificent symphony orchestra. His work is extraordinary!
Notes about the artist (published at Hada Contemporary):
Cha focuses on the dialectical relationship between wood and land, material and nature on the surface of her sculptures. There is a sense of poise and connectedness within the allotted spaces of these forms. Each component of the whole is masterfully carved to create part of a larger modular work reminiscent of an elaborate puzzle or topographical contour map. The relationship between each convoluted shape offers a poetic and strangely surreal vision of space and energy giving a conceptual clarity, which properly situates her within the context of environmentalism.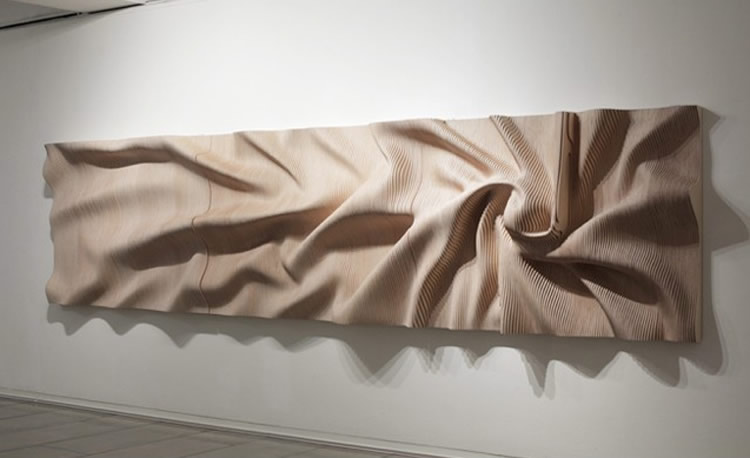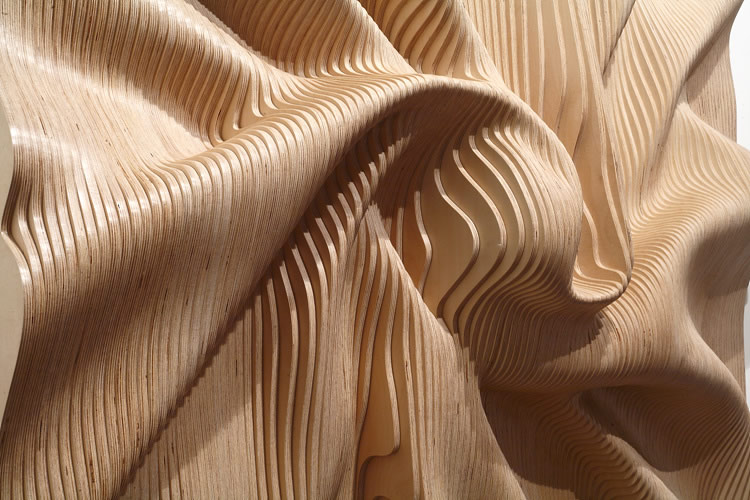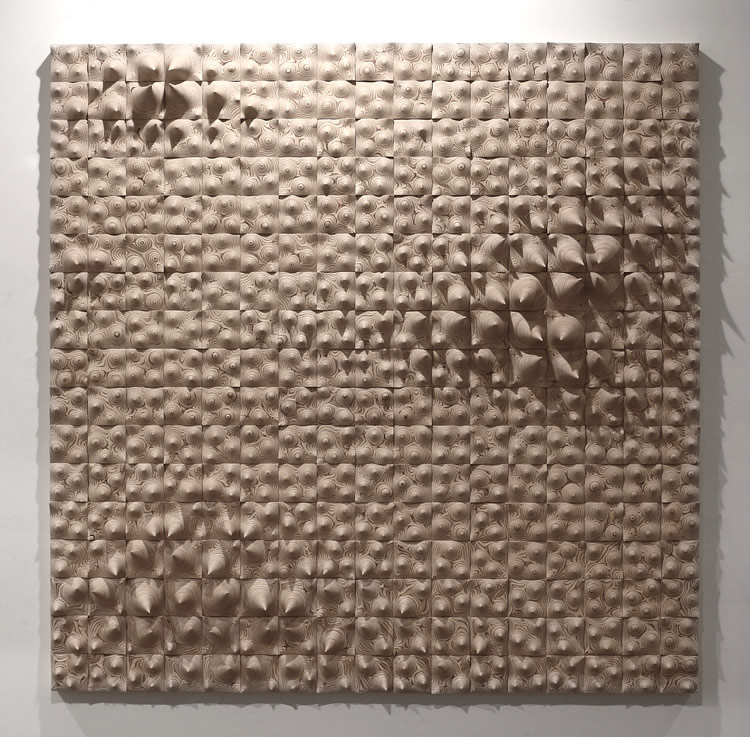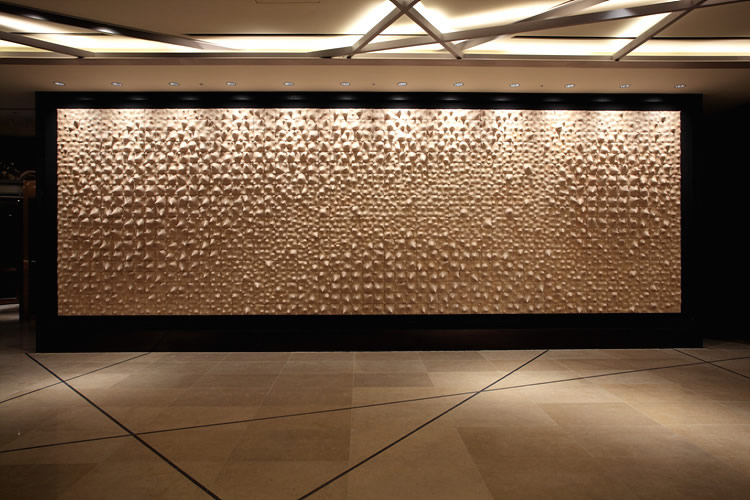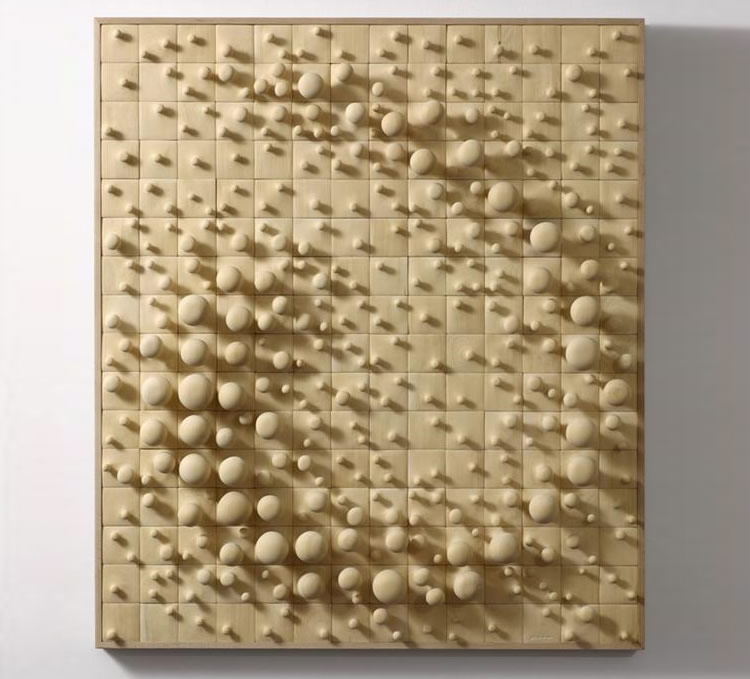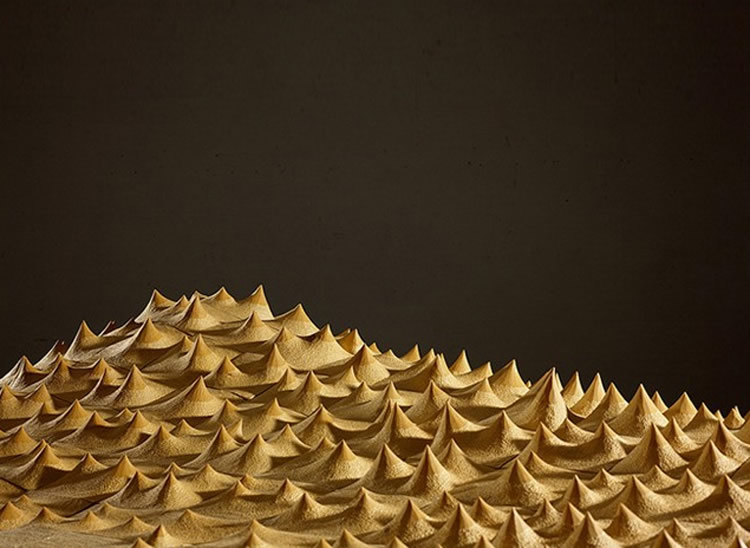 Photos and artwork © Cha Jong-Rye

Link via Colossal, Hada Contemporary