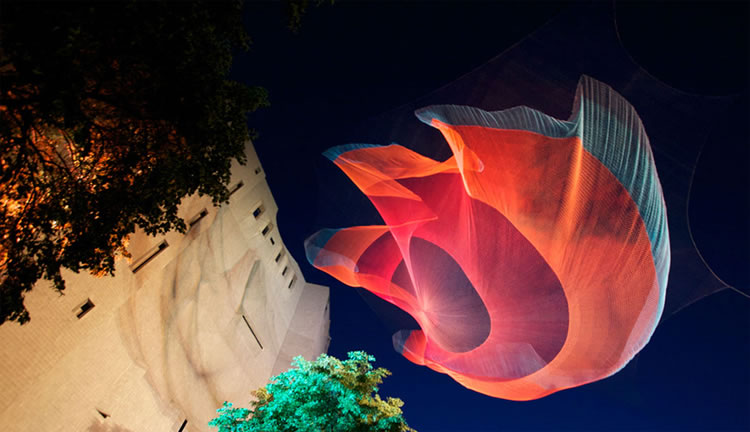 Artist Janet Echelman is known for her large-scale sculptures made from fishing net. With light directed to her art installations, the colors become vibrant at night.
Notes about the artist (from bio):
Janet Echelman builds living, breathing sculpture environments that respond to the forces of nature — wind, water and light— and become inviting focal points for civic life. Exploring the potential of unlikely materials, from fishing net to atomized water particles, Echelman combines ancient craft with cutting-edge technology to create her permanent sculpture at the scale of buildings. Experiential in nature, the result is sculpture that shifts from being an object you look at, to something you can get lost in.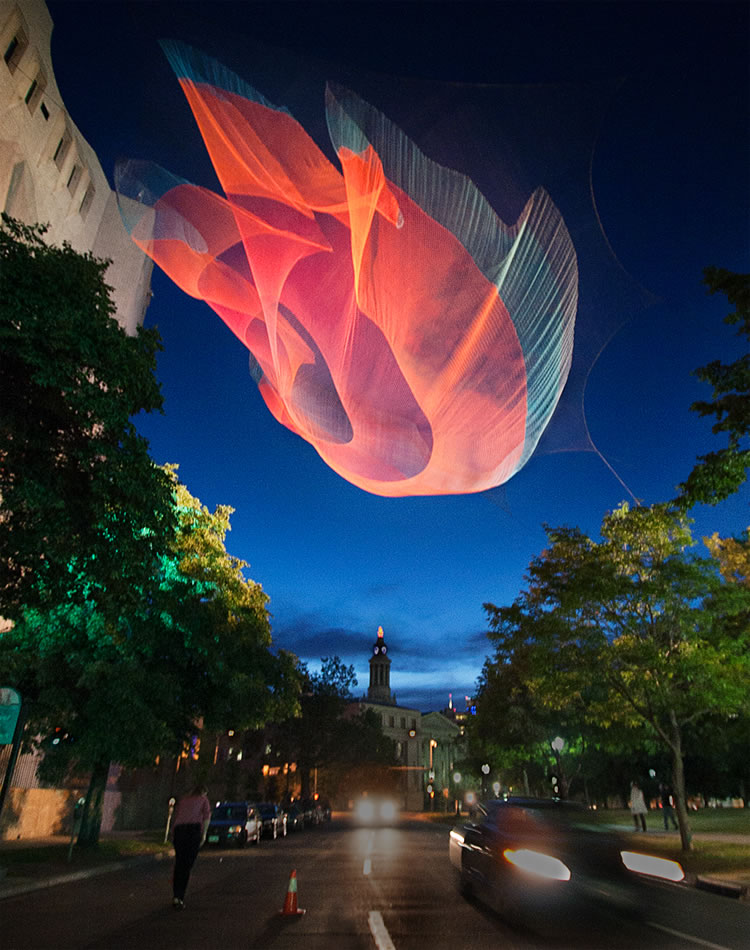 Top: "1.26," July 2010. Suspended between the Greek Theater and the Denver Art Museum, Civic Center Park, Denver, CO, USA.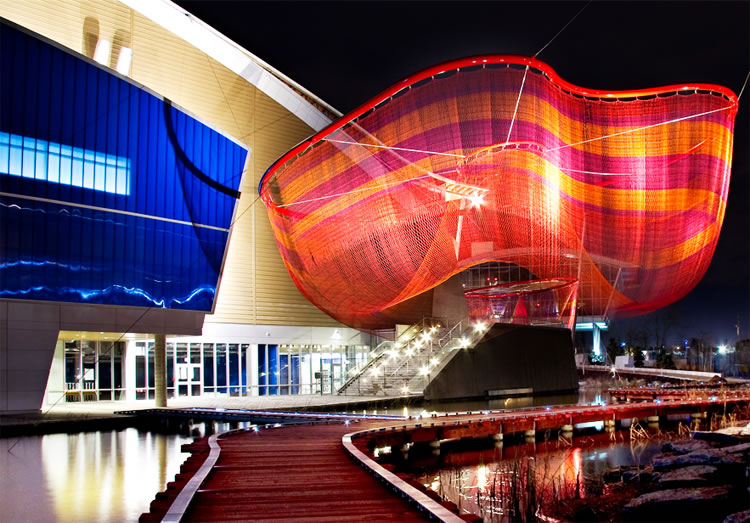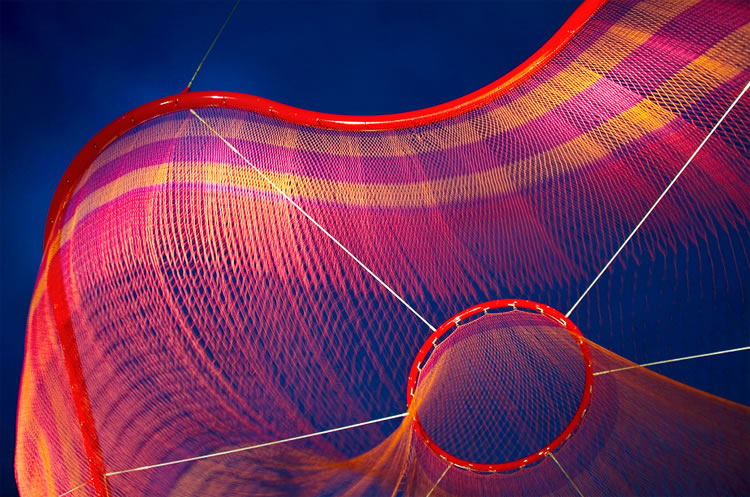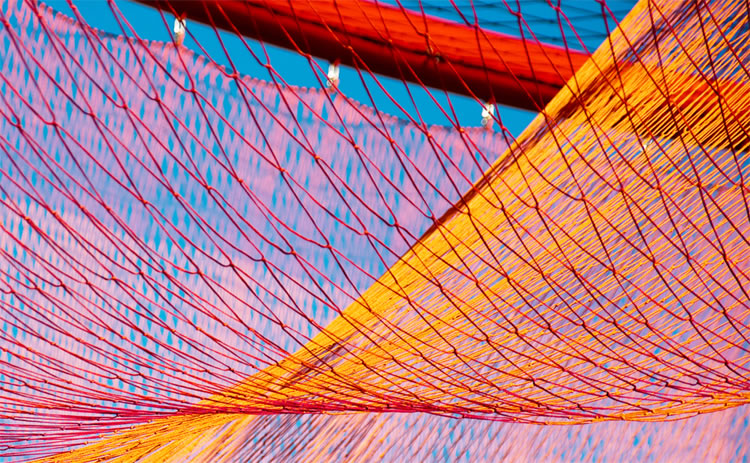 "Water Sky Garden," 2009. Richmond Olympic Oval, official speed-skating venue for the 2010 Vancouver Olympic Winter Games, Richmond, BC, Canada.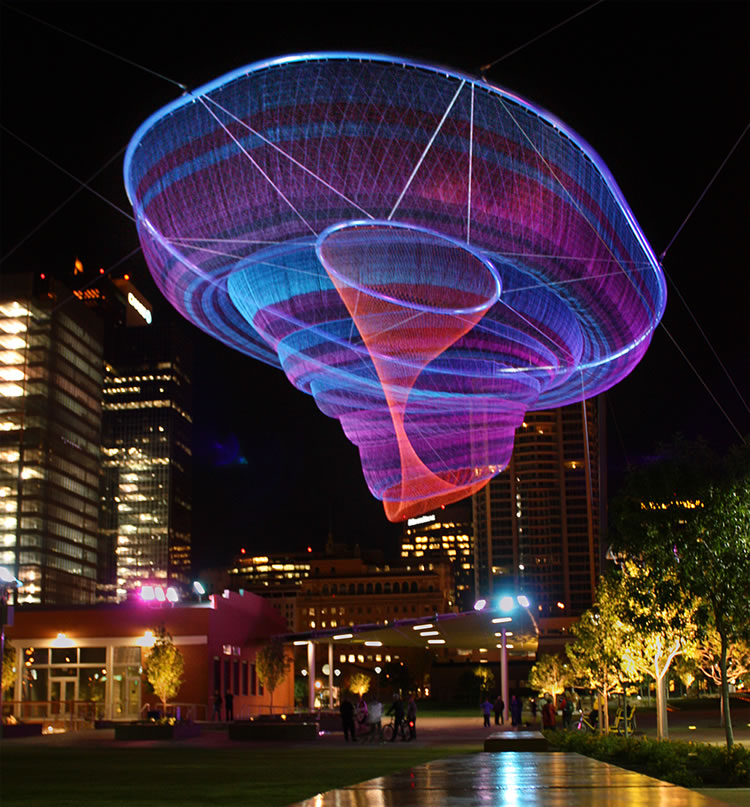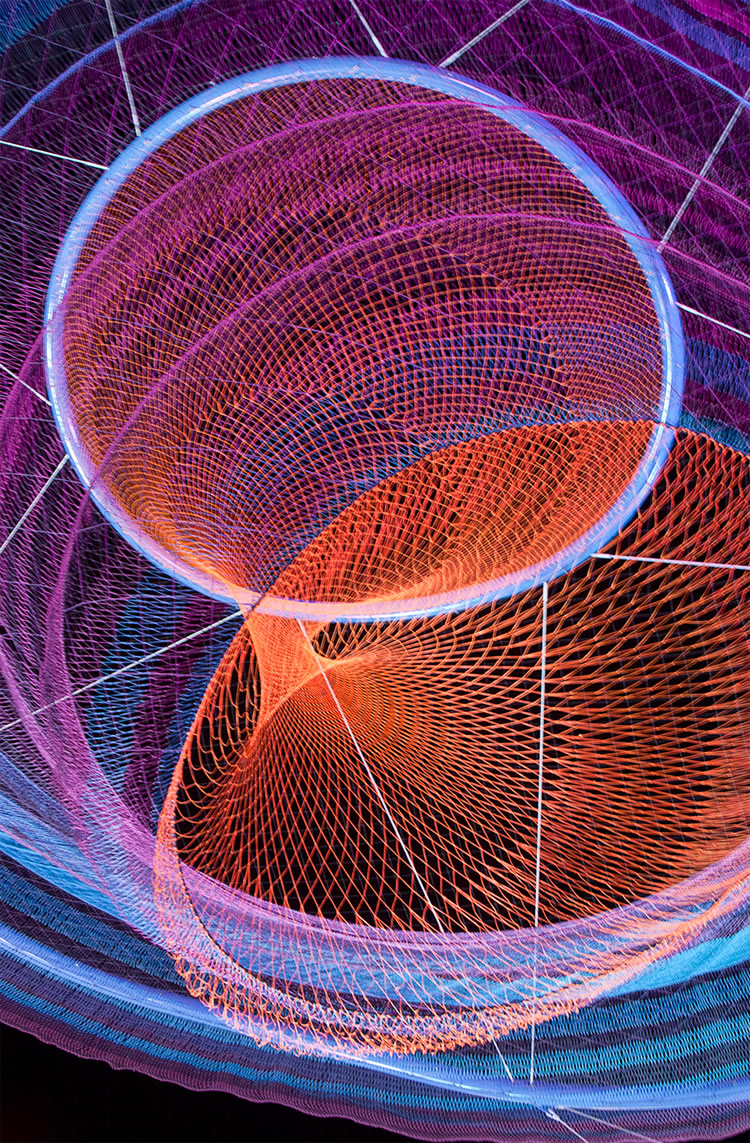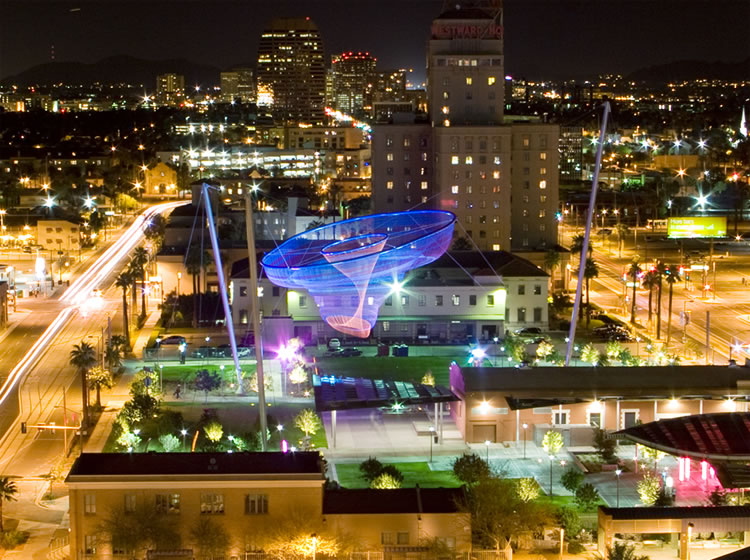 "Her Secret is Patience," 2009. Civic Space Park, Phoenix, AZ, USA.
Photos © Janet Echelman

Link via Designaside