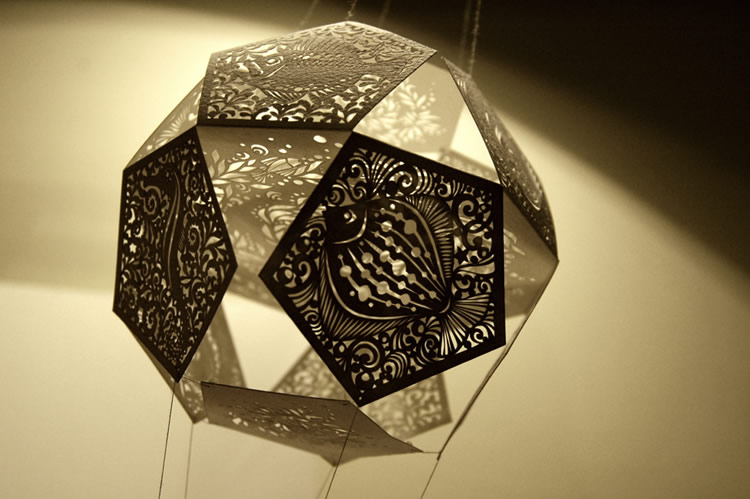 Beautiful paper art by Sara Burgess.
Notes about the artist (from bio):
Today, she draws and then cuts, slicing thousands of lines until a story emerges – seeing and planning for what stays versus what falls away. She says things like, "your brain has to think of what remains" (very wise). She's meticulous and calculated, some might say, downright crazy.

She, like you and I, didn't realize that people still practiced this tradition. She remarks on how it's refreshing to see someone put a lot of time and patience into something – so few of us have time and patience anymore.

In case you're wondering, her hand cramps before her eyes get tired – a lot of people wonder that. She loves how unequivocally non-digital this craft is. It's the opposite of technology. It's raw, simple, soft, tangible and breathtaking.

On top of all this, she has real-deal credentials: She studied printmaking at the University of Victoria and received her MFA in Illustration from San Francisco's Academy of Art College. She's designed product lines (table linens, dinnerware and bedding) and has worked as an illustrator, animator and graphic designer in the UK, US and Canada.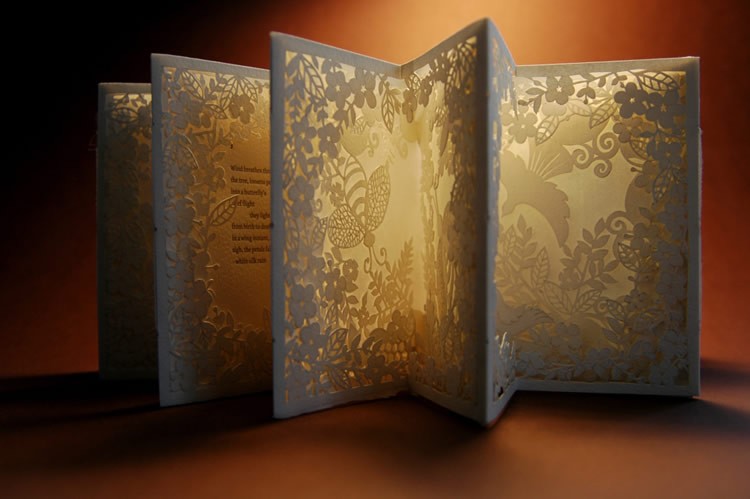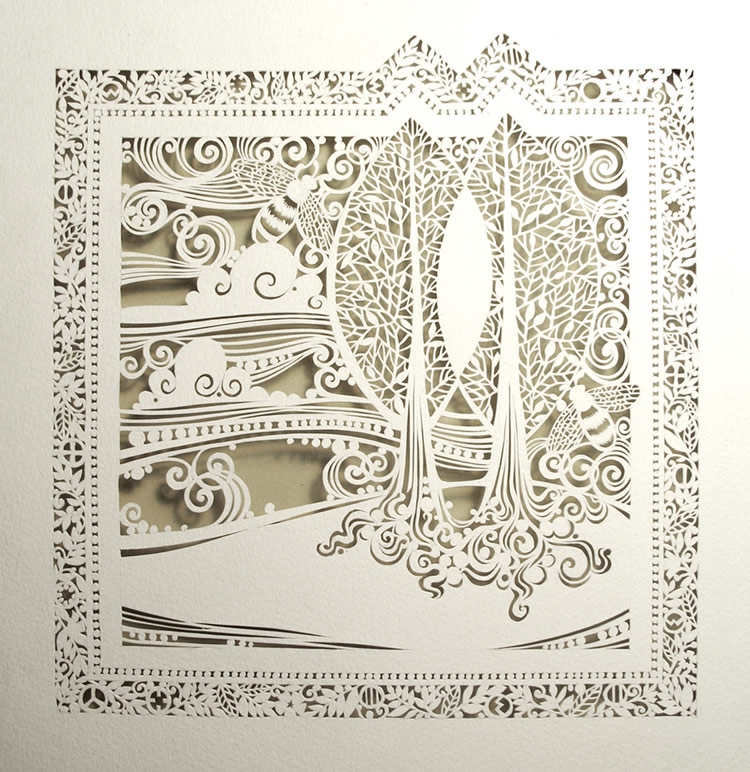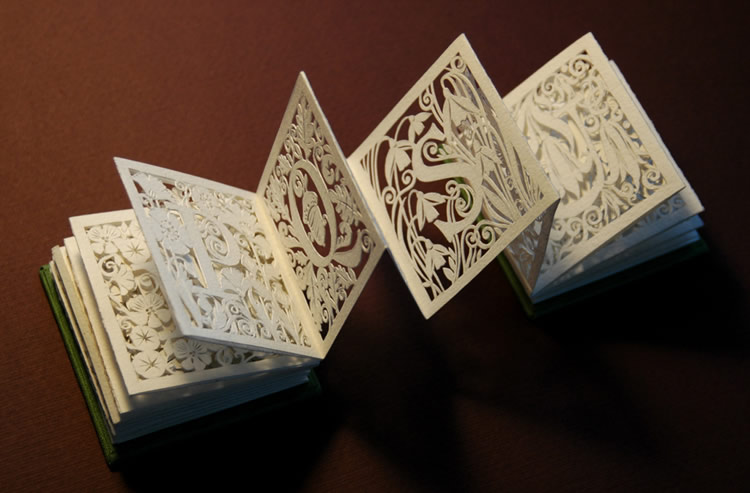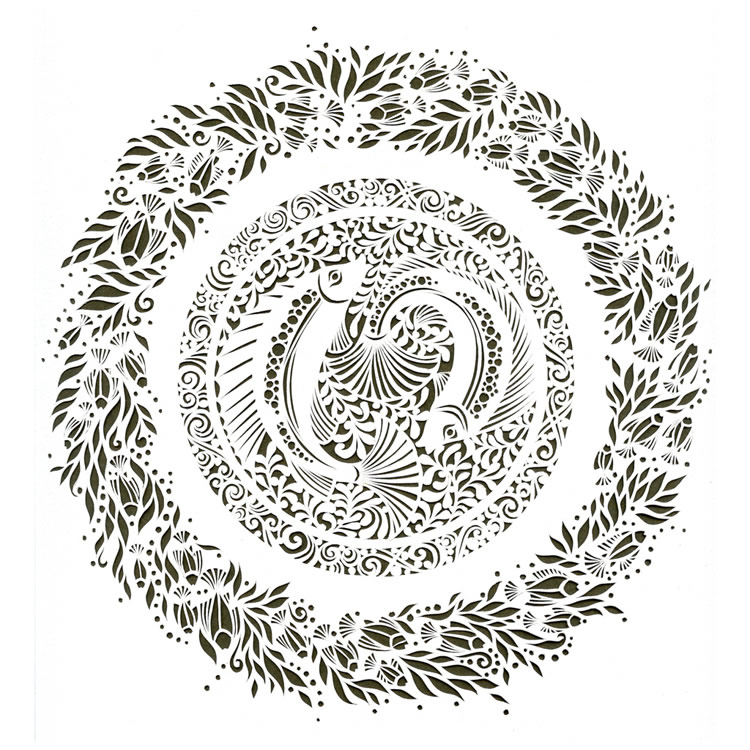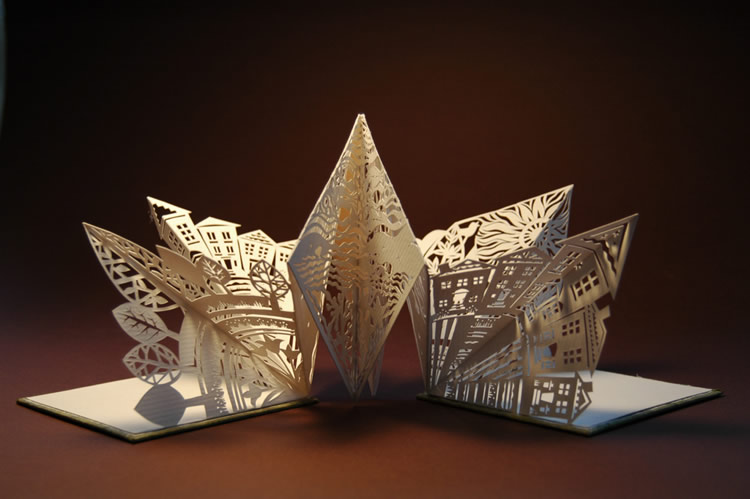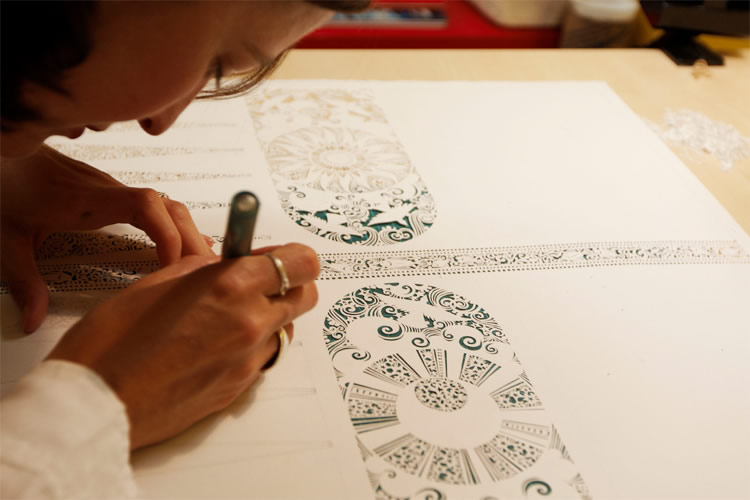 Photos © White Paper Press

Link via Picame