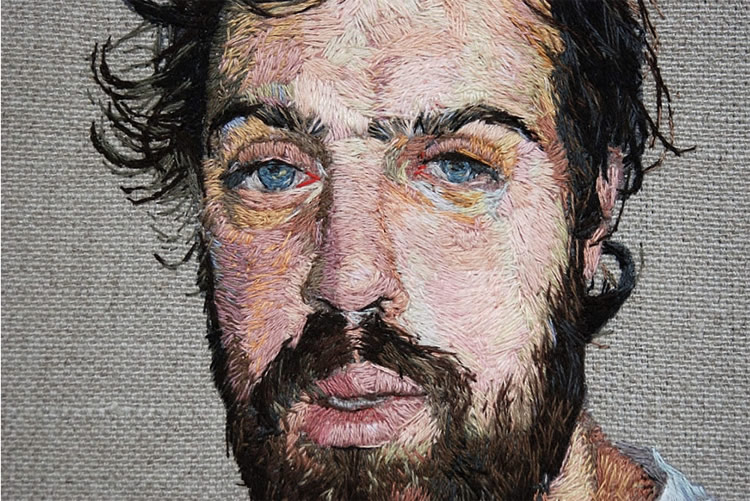 I'm amazed by Daniel Kornrumpf's embroidery technique! He's able to mimic paint brushstrokes very well.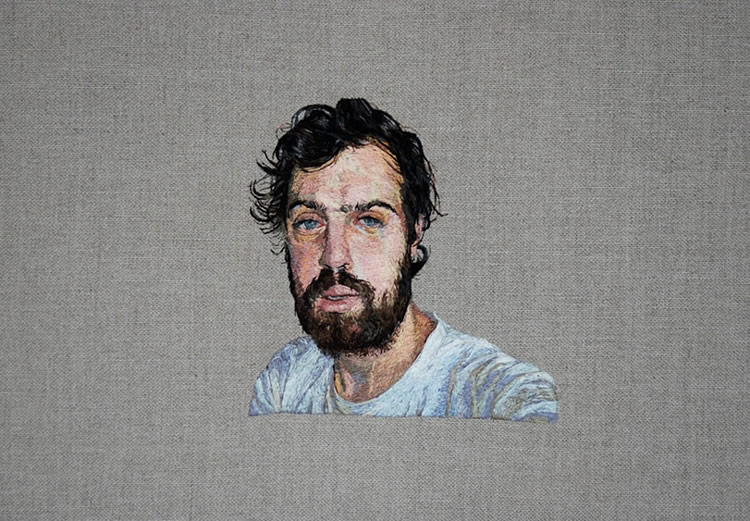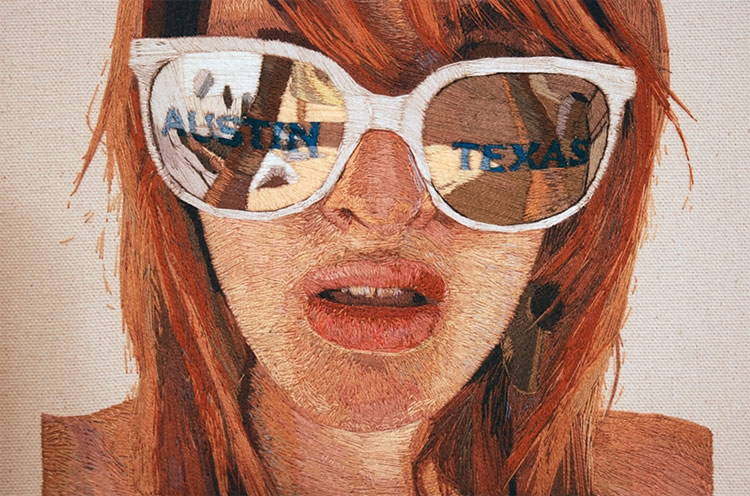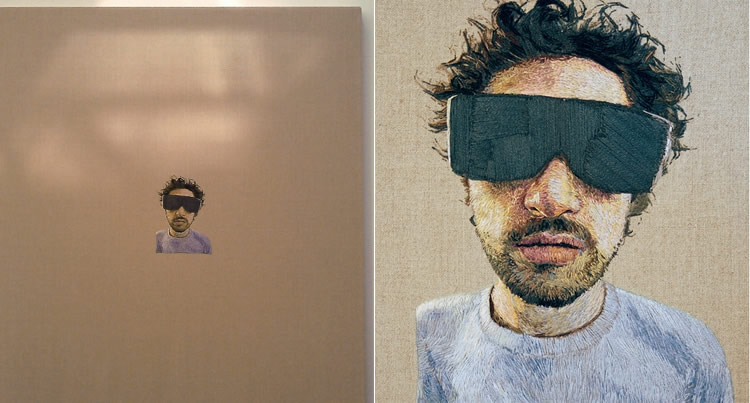 Left: Photo © Libby Rosof.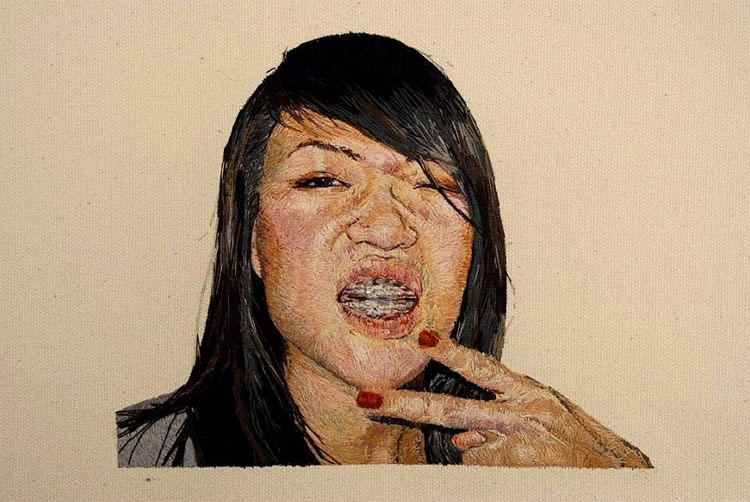 Top: An art exhibit held at Moore College with sculpture at front by Mami Kato, embroidered portraits by Daniel Kornrumpf,  and painting to the right by Maggie Mills. Photo © Libby Rosof.
Artwork © Daniel Kornrumpf

Link via Designaside