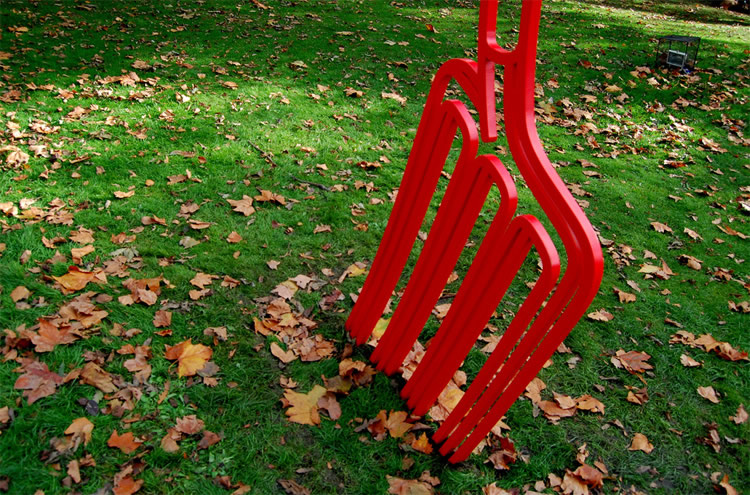 Sculptures by Michael Craig-Martin.

Top: Photo © Trevor.
Notes about the artist (from Wikipedia):
Craig-Martin's style of detached conceptualism, minimal construction by the artist and the use of readymade techniques inspired by Marcel Duchamp had a marked impression on his students, as did an educational structure based on multi-media, removing traditional departmental demarcations such as "painting", "sculpture" and "time-based [film] media".

Craig-Martin's later works have used a stylised drawing technique often depicting everyday household objects and sometimes incorporating art references, such as objects known from their use in Dada artworks. His work can be compared to that of his earlier contemporary Patrick Caulfield and latterly with that of Julian Opie. There is no differentiation in treatment, which consists of black line drawings with lines of equal mechanical width and brightly coloured images, which have been compared to "nursery" colours. The work can be done on canvas with (acrylic) paint or with other methods, such as using black tape to make the lines. In the Intelligence show at Tate Britain he completed an entire room in this fashion.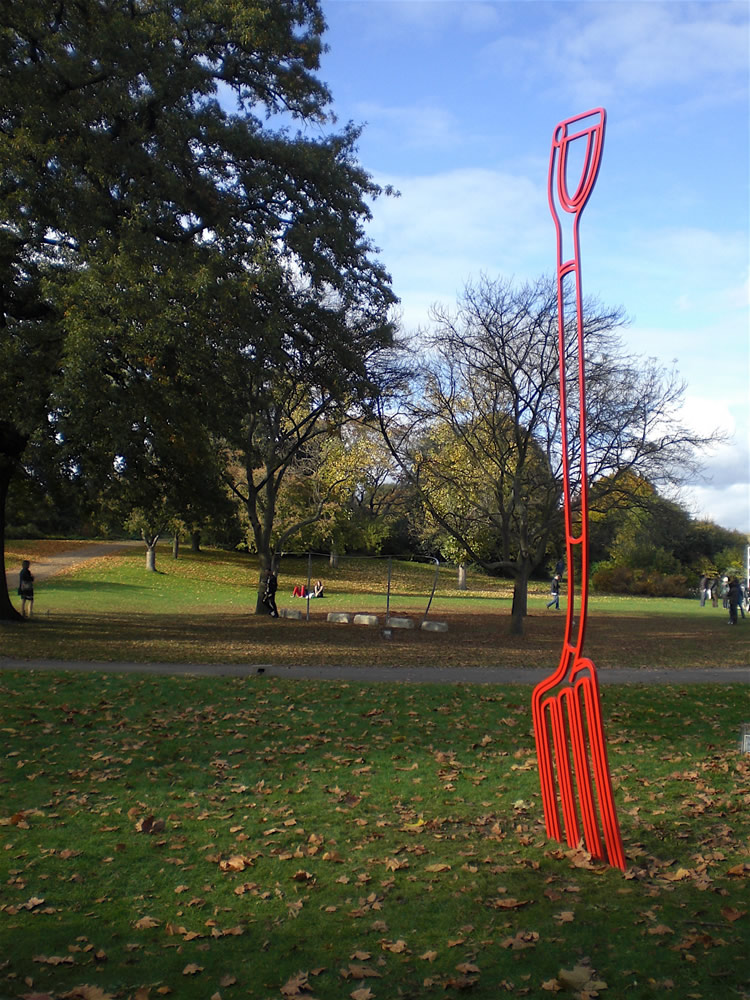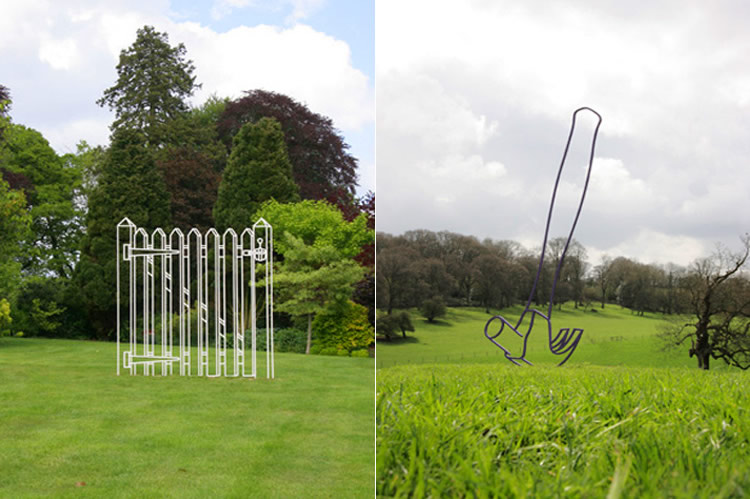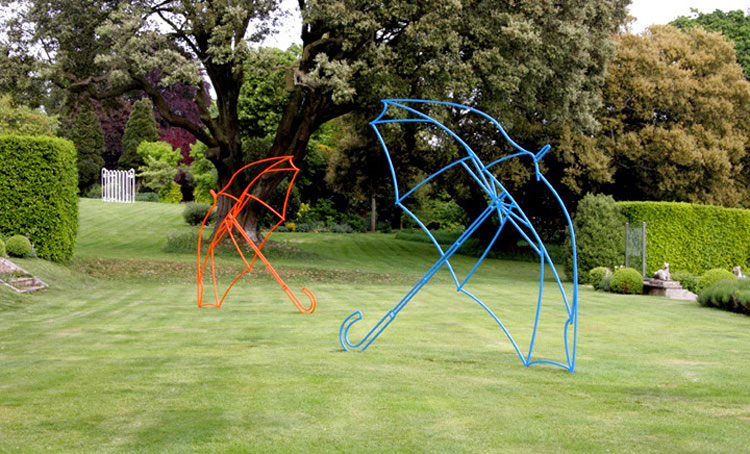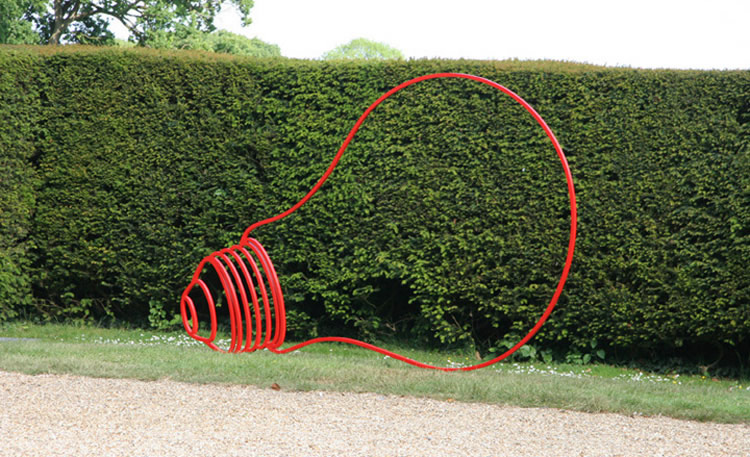 Below: 2D art by Craig-Martin. His drawings have inspired the creation of his sculptures.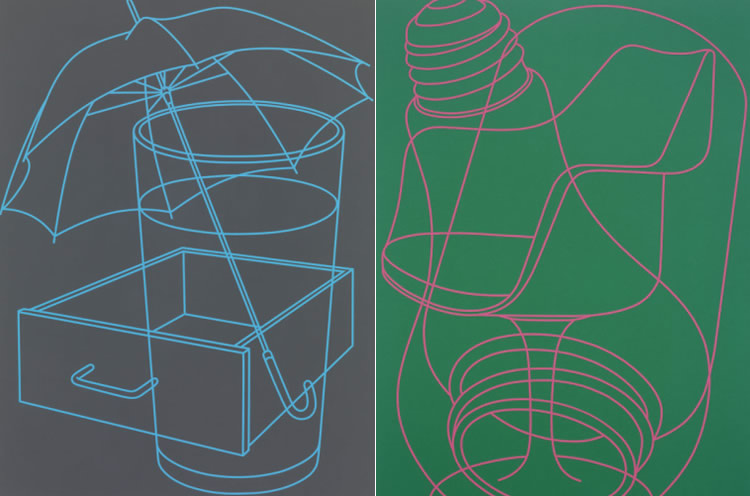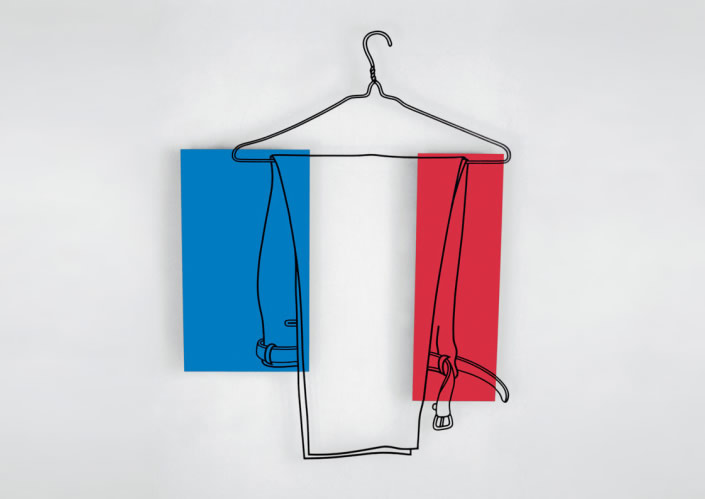 Artwork © Michael Craig-Martin
All other photos © respective owner(s)

Link via Design You Trust and CollabCubed