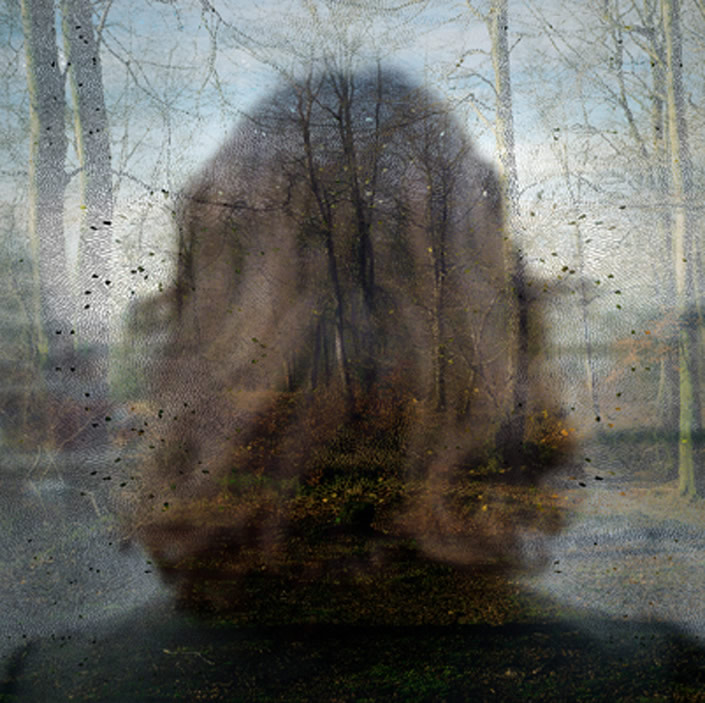 A series of superimposed images by Helen Sear.
Notes about the artist's statement (published at the Klompching gallery):
From a series of landscapes and figures, two separate photographs are superimposed, the image behind appearing to float as a net or veil on the surface by a process of hand drawing/erasing in the computer. One photograph depicts the back of a head, the other a landscape both taken in different locations and reconstructed within a single image.Neither able to be fixed as a complete picture, the partial erasure of one reveals an incomplete picture of the other. The figures and landscapes are taken in different geographic locations and the enmeshing of the two explores the possibility of being simultaneously in more than one place at any one time.

The generic title of the work is 'Inside the View' – after a series of collages by Max Ernst.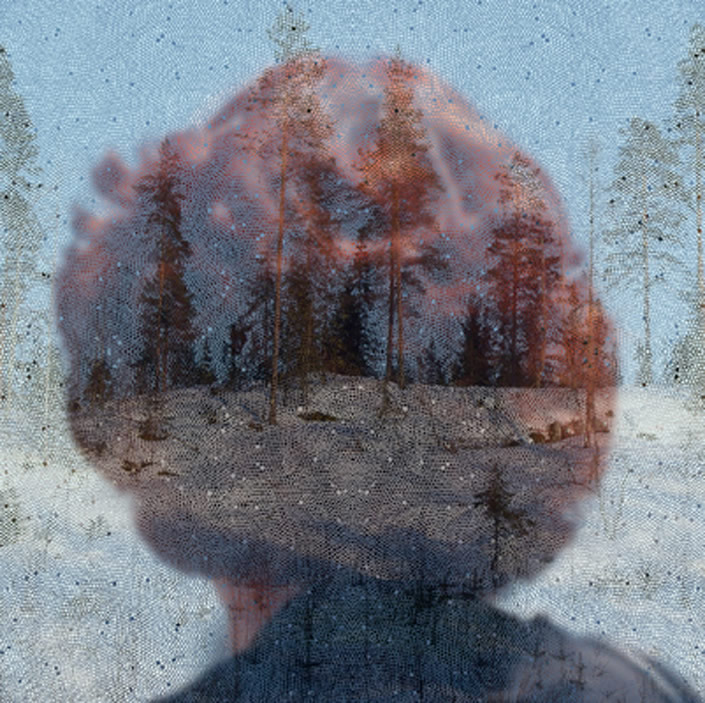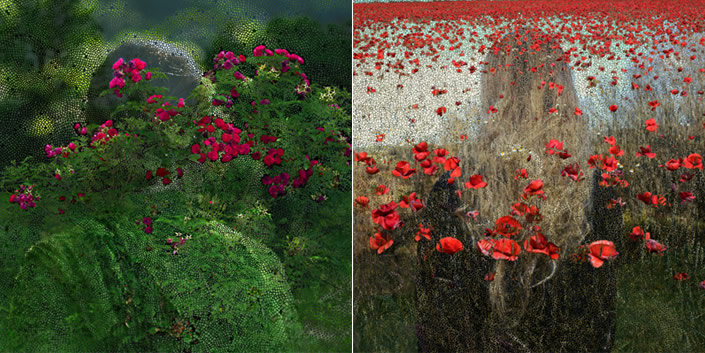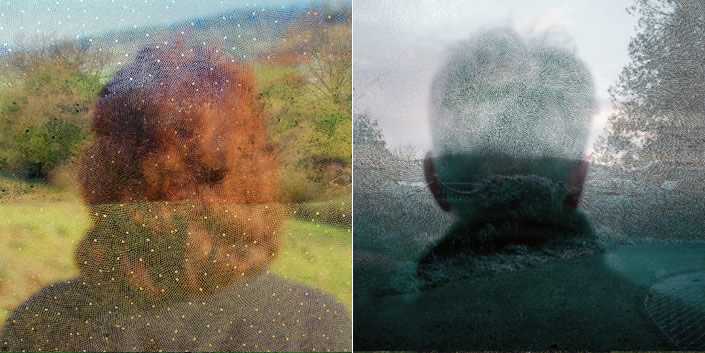 Images © Helen Sear

Link via Escape into Life