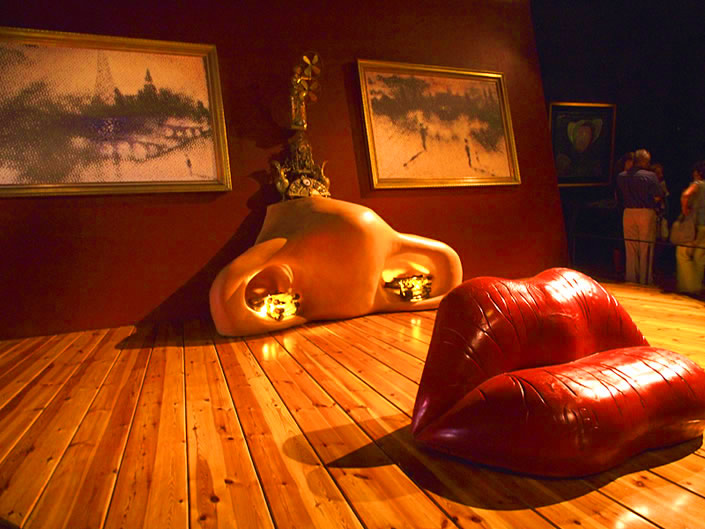 "The Mae West Room" is a sculptural installation displayed at the Dali Museum in Figueres, Spain. It is based on the artist's original painting "Il volto di Mae West" (1934-35).
Notes about the "Mae West Lips Sofa" (from Wikipedia):
The Mae West Lips Sofa (1937) is a surrealist sofa by Salvador DalĂ­. The wood-and-satin sofa was shaped after the lips of actress Mae West, whom DalĂ­ apparently found fascinating.[1] It measures 86.5 x 183 x 81.5 cm. Edward James, a rich British patron of the Surrealists in the 1930's, commissioned this piece from Dali.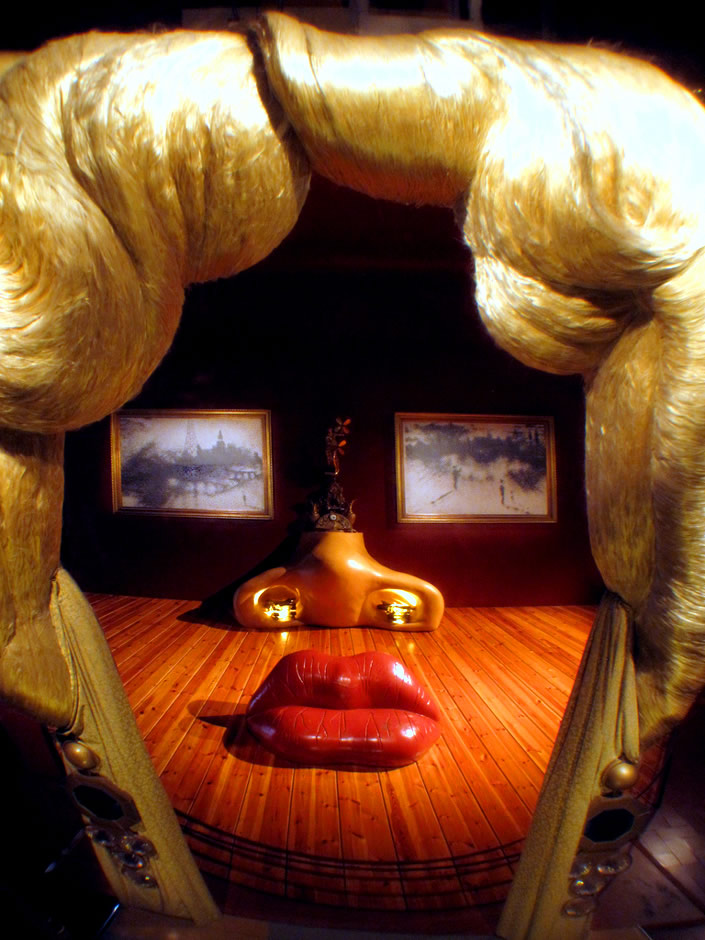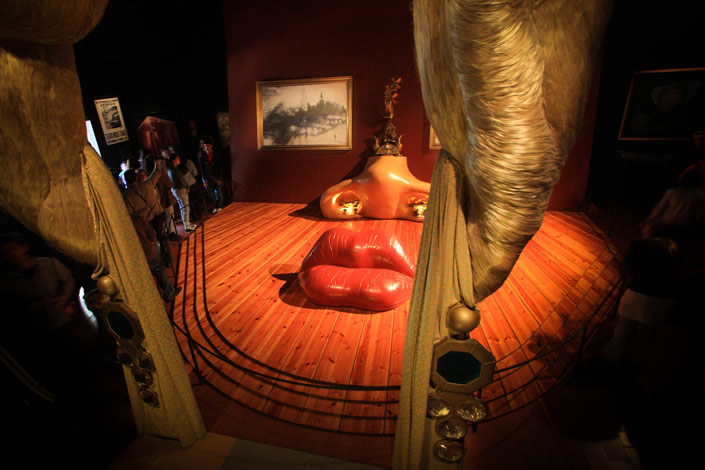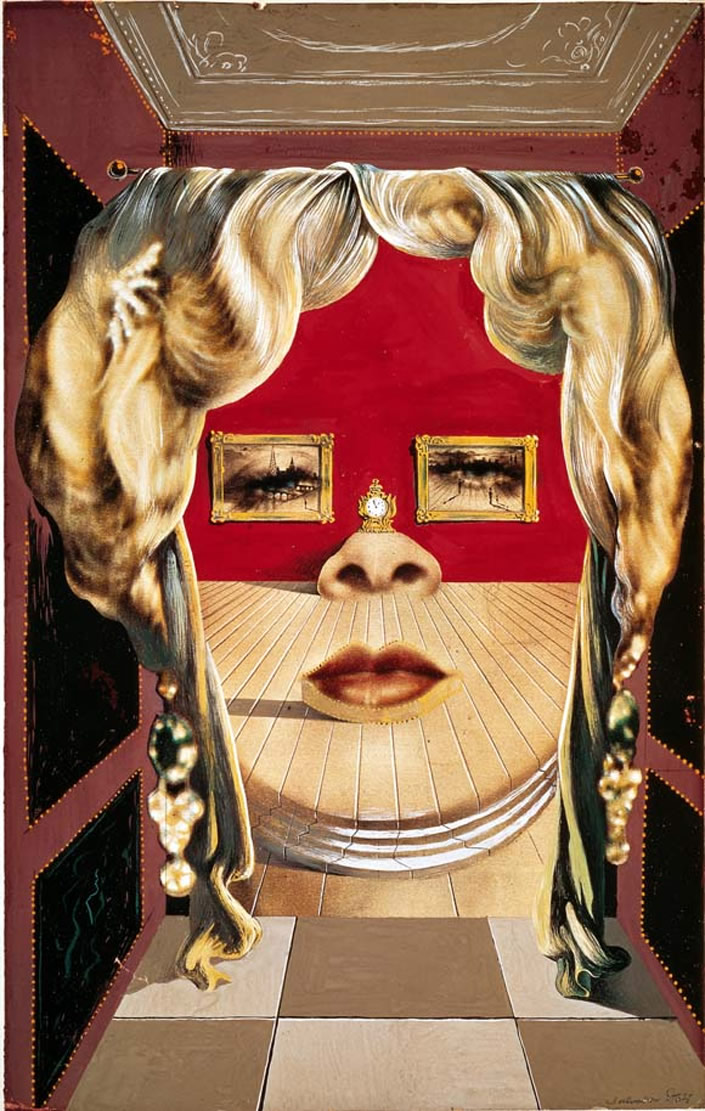 Top: "Il volto di Mae West," (original painting; 1934-35) by/© Salvador Dali. Bottom: "Gala Contemplating the Mediterranean Sea Which at 20 Meters Becomes The Portrait of Abraham Lincoln" (1976) by Dali.