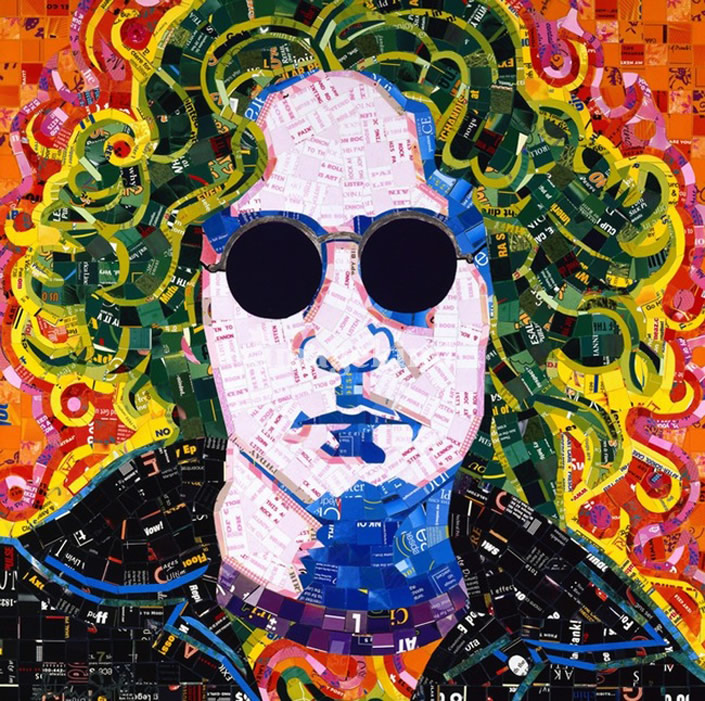 Artist Sandhi Schimmel Gold makes portrait mosaics from recycled mail (e.g. greeting cards, advertising pamphlets, and more). She cuts paper bits and glues them on a canvas. View "Junk Mail Art—My Generation," an insightful video about her artwork.
Notes about Gold (from bio):
[…] I spent my youth sitting quietly in my bedroom drawing. I cut school to spend days at art museums and galleries in New York City.

I changed disciplines in grad school so many times, I decided to take my life-long love of learning out of academia. In most ways, I am self-taught.

I studied mosaics overseas and applied this knowledge into my current work. I am very much influenced by what I have seen during my extensive travels and inspired by fashion, music & emotions.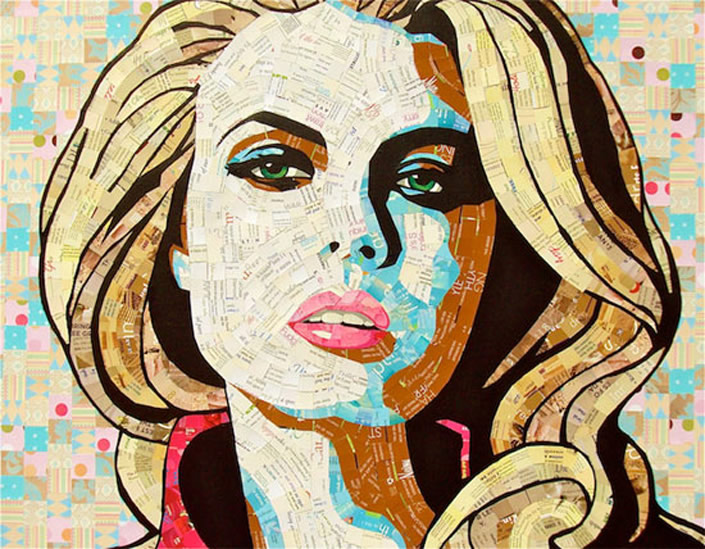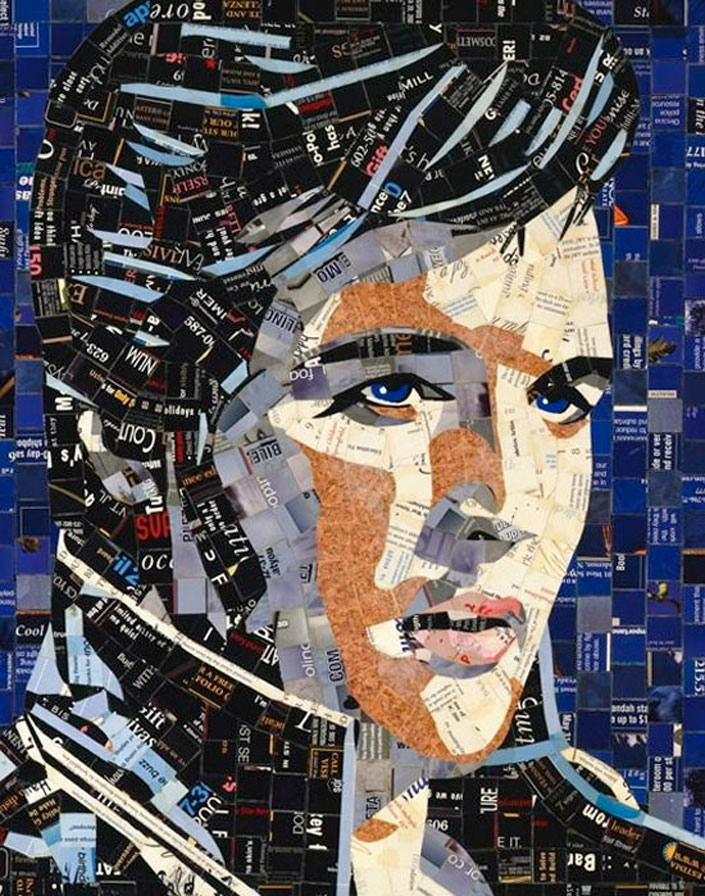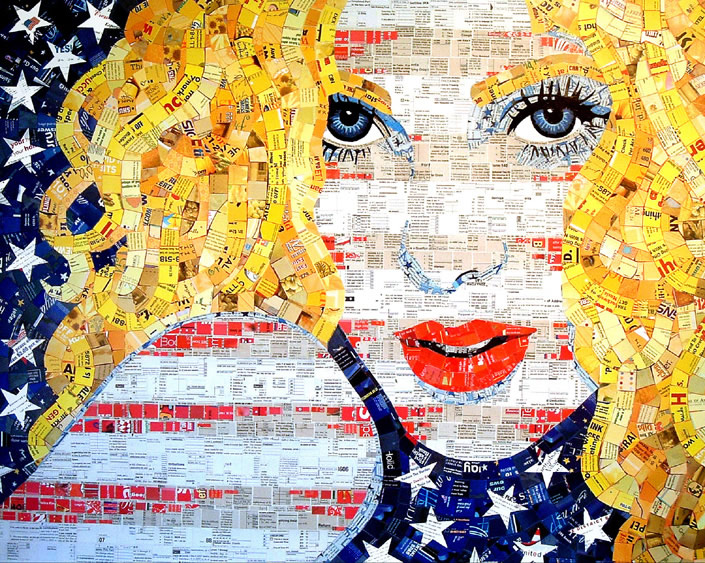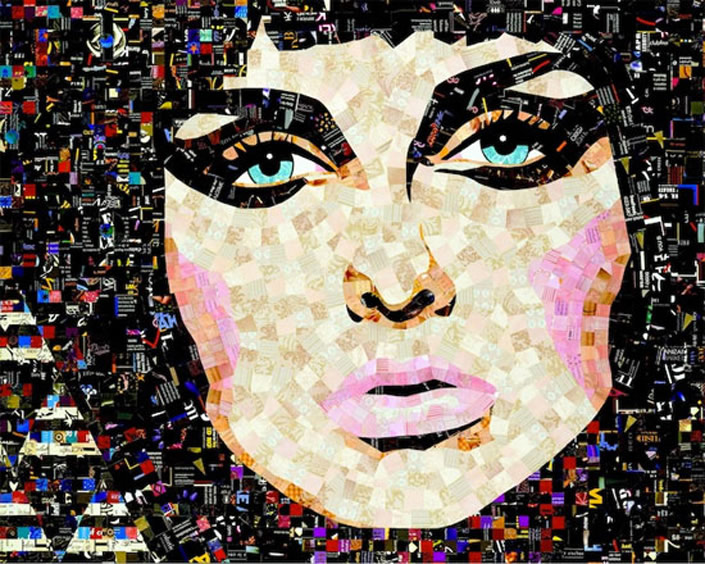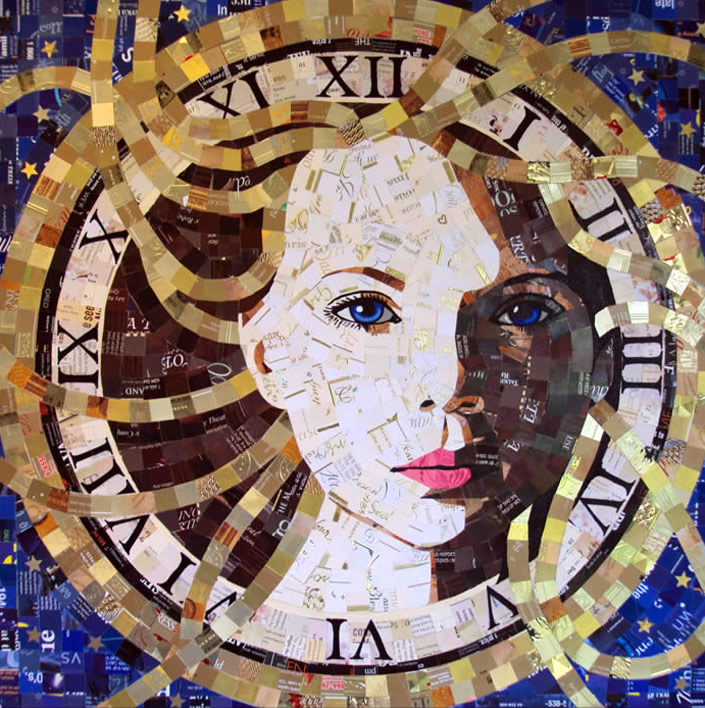 Below: Photo © PBS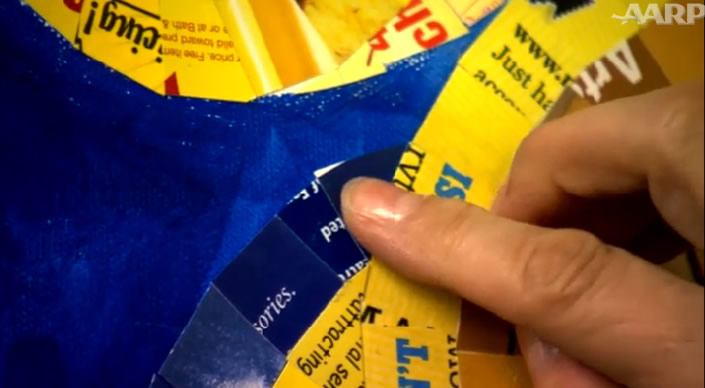 Artwork © Sandhi Schimmel Gold

Link via This Blog Rules