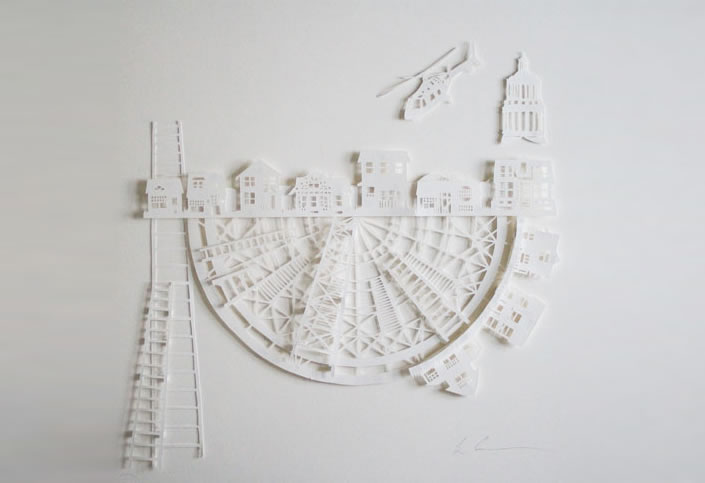 Fantastically detailed artwork by Laura Cooperman.
Notes about the artist (from bio):
Laura Cooperman received her BFA from the Maryland Institute College of Art in 2006. While at MICA she was accepted into the New York Studio Program in New York City, where she worked as an assistant for Nancy Spero and Alan Sonfist as well as studied under the direction of many professional artists. Following her graduation, Laura was awarded the Graner Marburgh Travel Grant, which allowed her to live and work in Beijing, China and led to one year period of extensive travel. In each new place, she created a collection of cut paper drawings and installations depicting the specific architectural landscape she found there. Through the amalgamation of these specific sites, Cooperman references the loss of localized meaning in our contemporary world. Traditional textile designs, architectural elements, wild vegetation and commercial products from different cultures find themselves pieced together in a new environment with new meaning and purpose attached.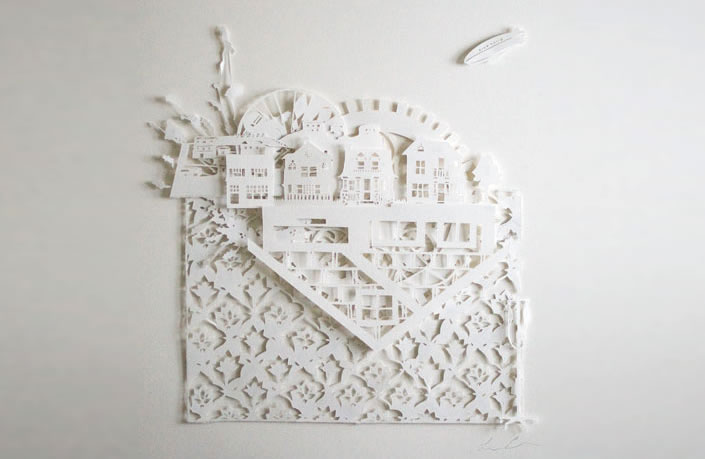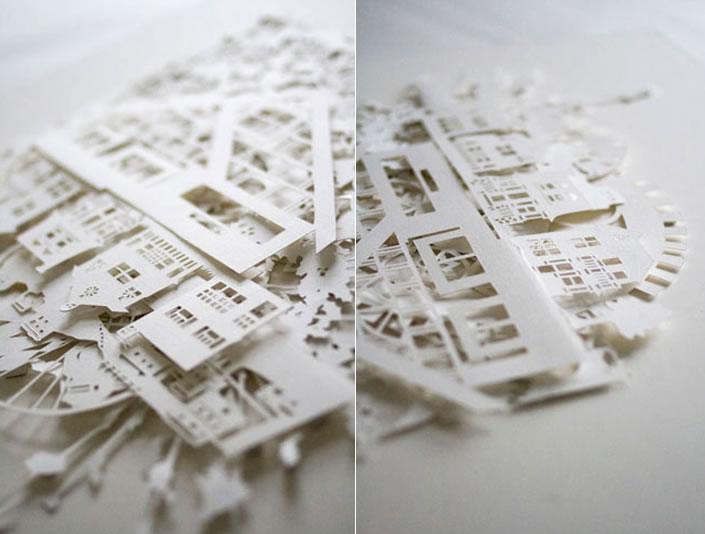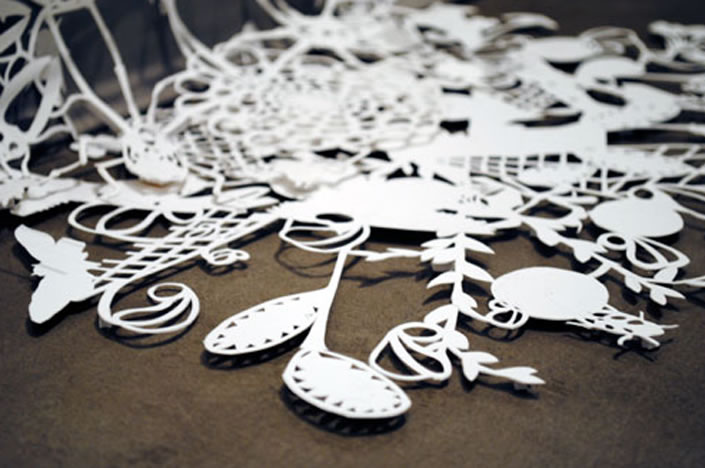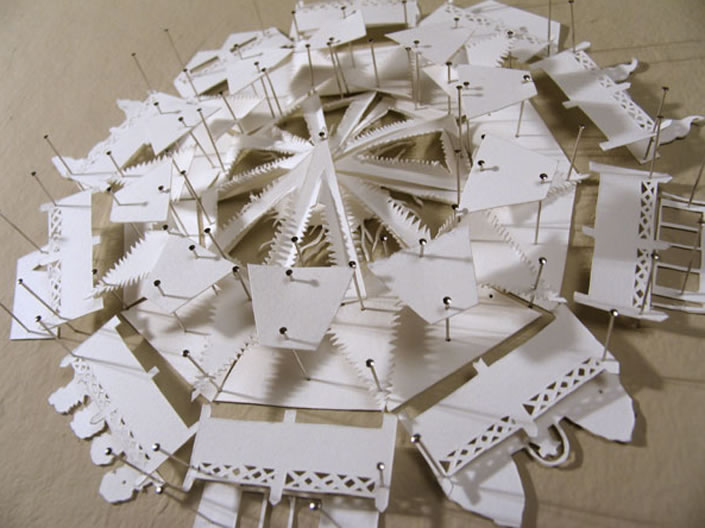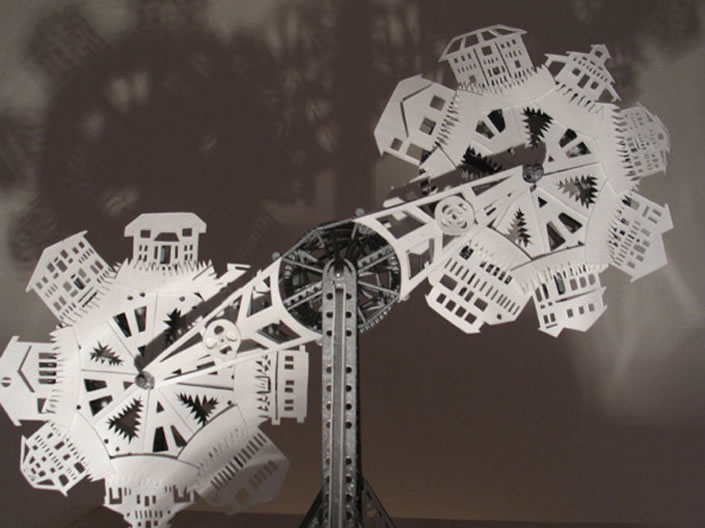 Photos © Laura Cooperman

Link via Upon a Fold