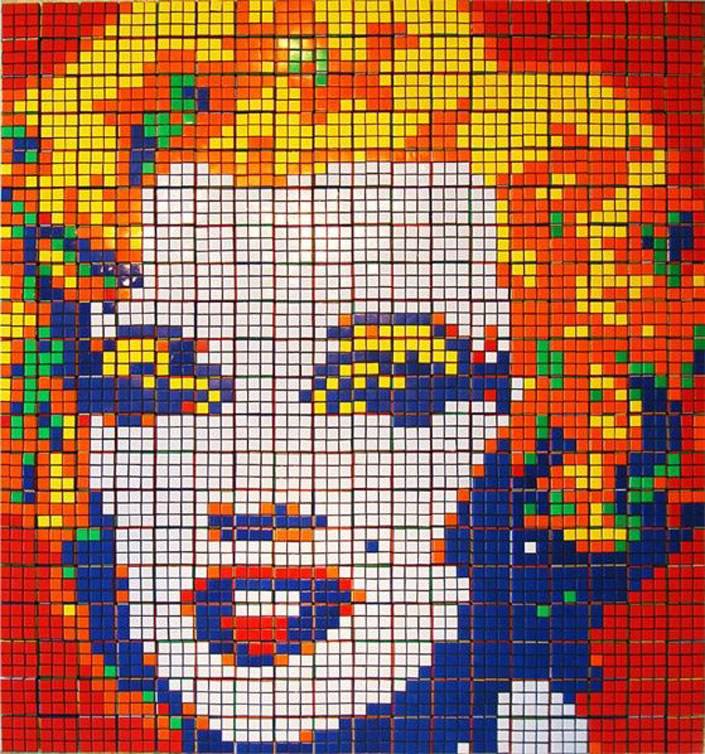 Cube Works Studio uses Rubik's cubes to recreate images of famous paintings and celebrity portraits.
Notes about Cube Works Studio (from official website):
Cube Works Studio is a collaboration of graphic artists who's goal is to re-contextualize common objects to create complex, high-quality pieces of functional art.

While Cube Works is renowned for its work with Rubik's Cubes, the studio also features art created with dice, spools of sewing thread and even mixed media on brushed aluminum panels. The art created is visually stunning with replicas of photos and original images jumping from the medium complete with subtleties in shading and depth Рthe possibilities for art are infinite.

Our subject matter includes images of iconic musicians, celebrities, politicians, as well as recreations of famous Pop-Art pieces and classic works such as Leonardo da Vinci'Äôs 'ÄėMona Lisa'Äô. In fact, many of our featured pieces have been custom created based on the exact specifications of the client.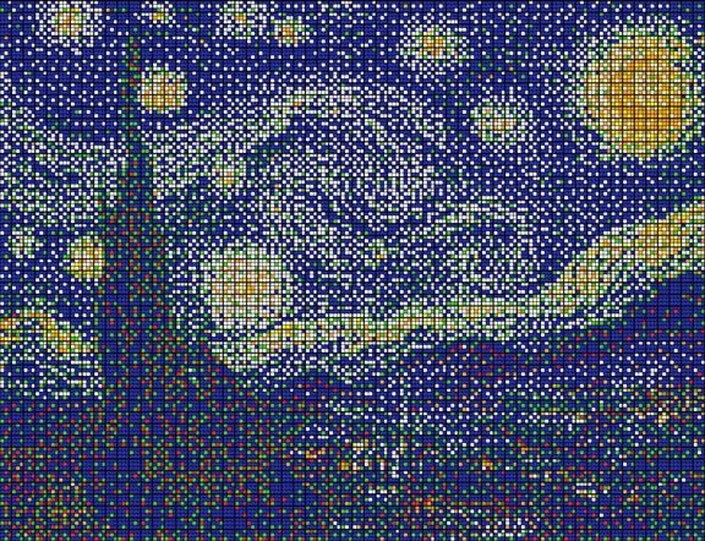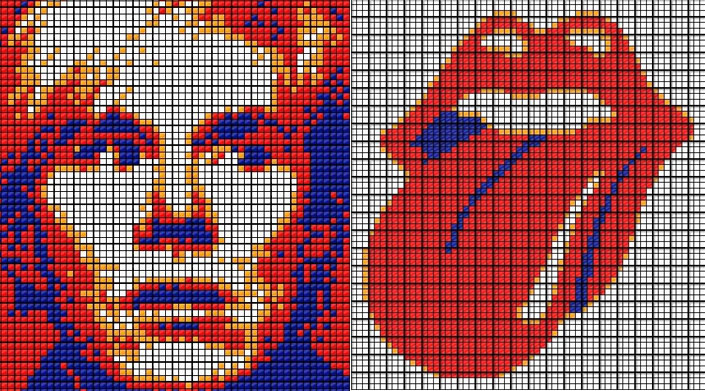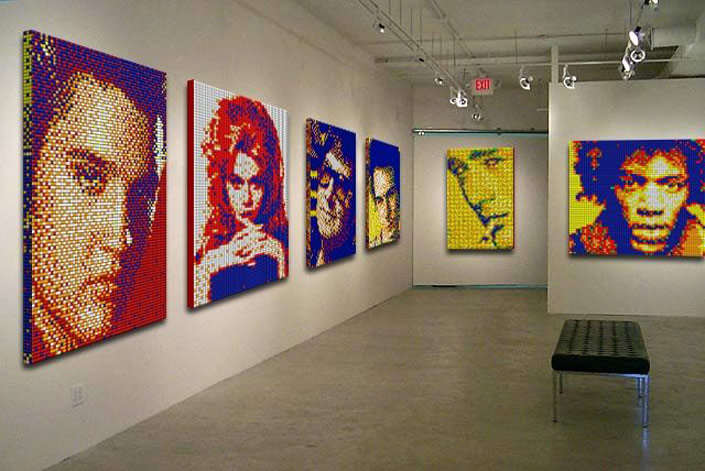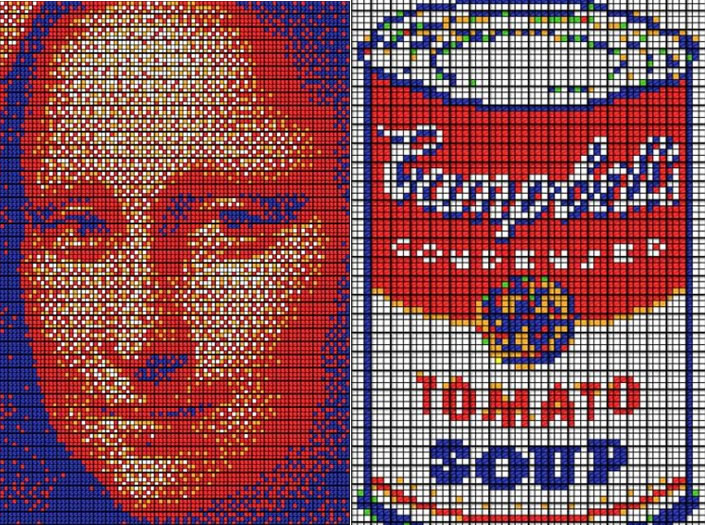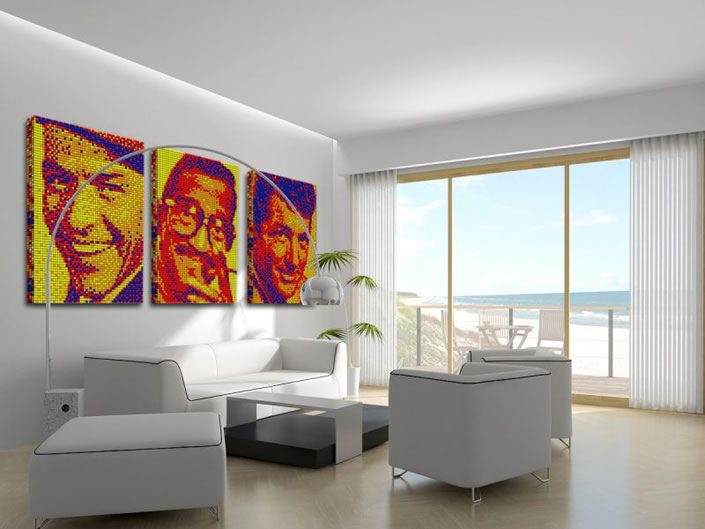 Below: "The Rubik's Cube is a 3-D mechanical puzzle  invented in 1974[1]  by Hungarian sculptor and professor of architecture Erno Rubik," note from Wikipedia. Photo © Lars Karlsson.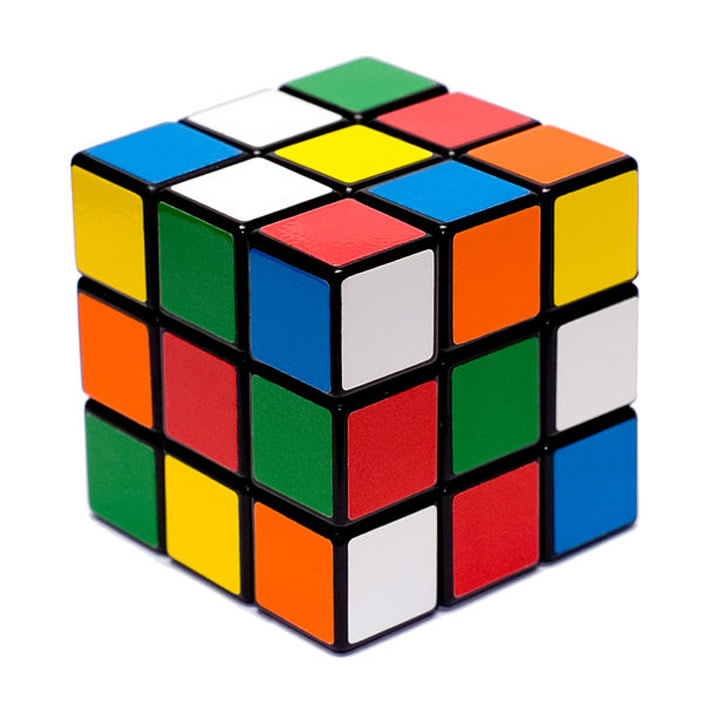 Artwork and photos © Cube Works Studio

Link via 1800 Recycling