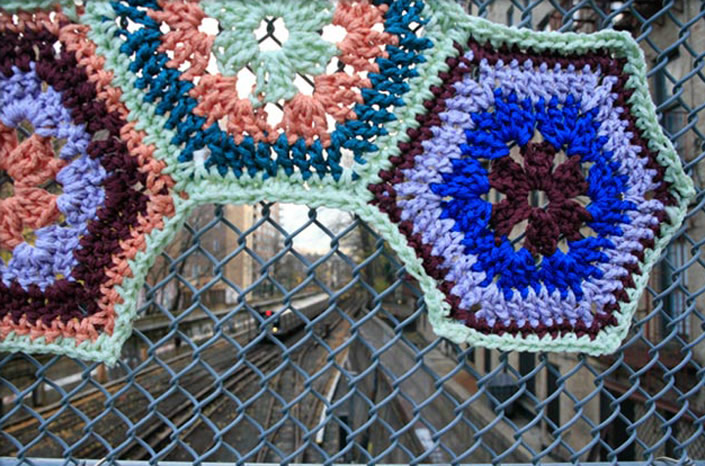 If you had to label Crystal Gregory's outdoor art installations, "Crochet Graffiti" would be the right term.
Notes about the artist (from bio):
Currently living and working in New York, Crystal Gregory's work has been written about in Velvet Park, ArtSlant and Kipton Art.  She is a recent recipient of a grant from the New York City Department of Transportation for a public work in Brooklyn.  Other shows include Art in Odd Places, Giacobetti Paul Gallery, Verge Art Fair, and recently Fair Folks and a Goat New York Gallery.  She is currently working with an architectural firm on permanent installations.  She received her Bachelor of Fine Arts from the University of Oregon with a focus in Fiber Arts.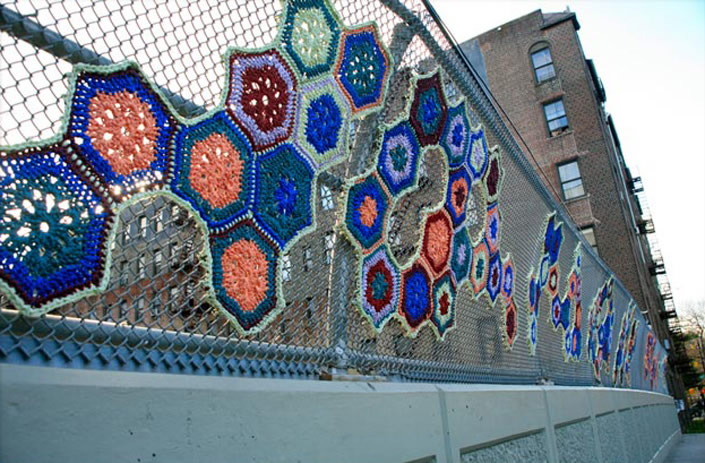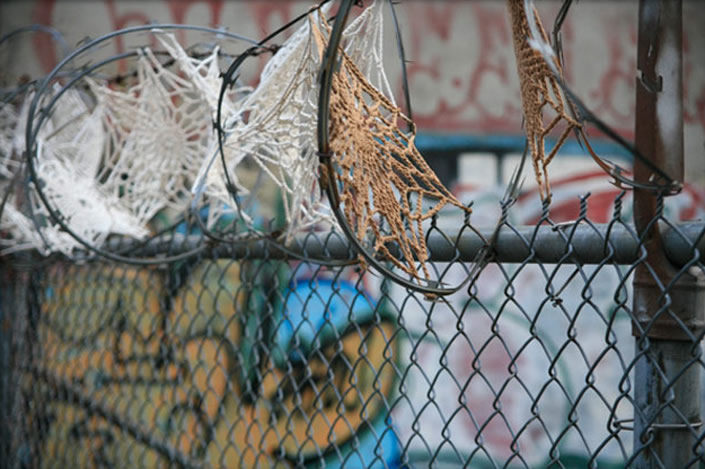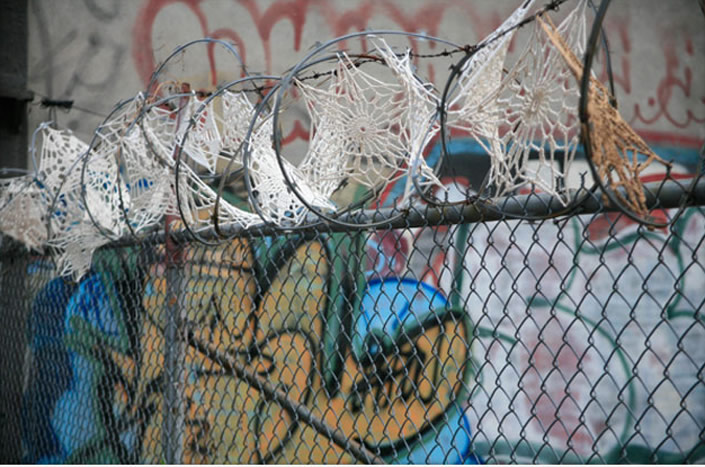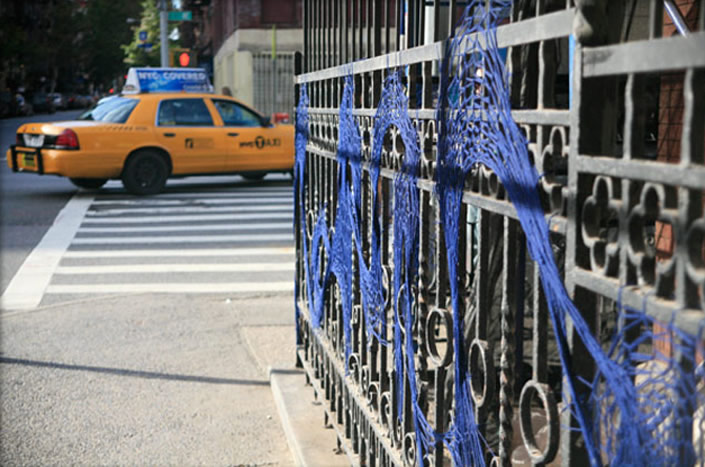 http://vimeo.com/6842695
Photos © Crystal Gregory

Link via Dude Craft